WATERLOO – The time has come. Doughy Joey's Peetza Joynt is re-opening its doors to the public today.
Owners Andrew Howe and Alison Blake have taken the leap from managing the Cedar Falls Doughy Joey's to owning their own store.
"It's pretty stressful now, but I think it will be fun," Howe said.
The popular restaurant has returned to a familiar location at 300 W. Fourth St. in downtown Waterloo. The location is Doughy Joey's original home.
Doughy Joey's Cedar Falls location at 126 Brandilynn Blvd. closed after a decade in June 2020. The building was torn down to make way for a new Dupaco Community Credit Union branch. The downtown Waterloo restaurant closed in 2014 after 13 years on Fourth Street, and the building has been vacant.
Repainted walls, new floors and seating, and an expanded kitchen ensure they are ready to take on the menu from the Cedar Falls location, which had more options than the former downtown location. There is multilevel seating and a party room, as well.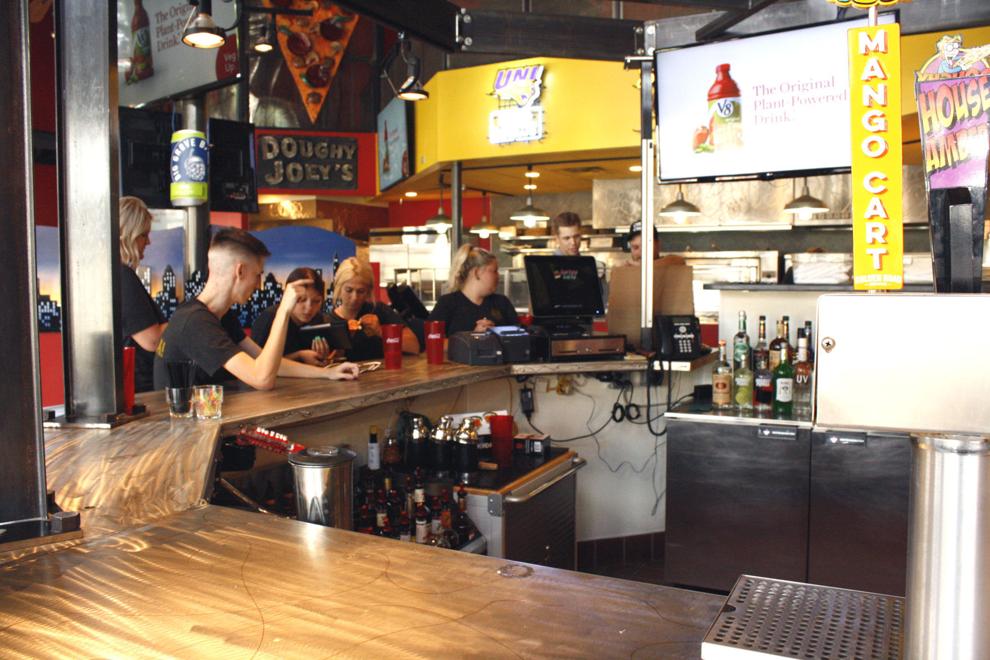 Blake said they are fortunate to have several employees return from the Cedar Falls location.
"That's been very, very helpful," she said. "Some of them were students and just went home for a while (during the pandemic) and have now returned."
When asked how many hours per week they've been preparing for the opening, Howe said, "All of them."
Howe managed the Cedar Falls Doughy Joey's for owner/founder Chuck Landau. He previously managed Landau's Waterloo Brown Bottle restaurant for six years.
Landau made Howe an offer after the Cedar Falls real estate deal was completed in July 2020. "My wife and I wanted to downsize. We have too much going on. I offered my manager, Andrew, who had been with me for 12 years, a licensing agreement. He's capable. It's not a franchise; it's a license to operate the business. It's fully his restaurant, and I have nothing to do with it," Landau told The Courier last year.
Doughy Joey's will be open Tuesdays, Wednesdays and Thursdays from 11 a.m. to 9 p.m., and Fridays and Saturdays from 11 a.m. to 10 p.m. The restaurant will be closed Mondays.