WATERLOO — With warmer temperatures and vaccines readily available, many residents feel more comfortable dining inside or out at their favorite restaurant. It's what restaurant owners and managers have been waiting for since the pandemic decimated business last year.
After multiple rounds of stimulus checks and supplemental unemployment funds, Iowa Business Council Executive Director Joe Murphy said people are spending more money.
"Consumer spending is through the roof. People have a need and a desire to get out," he said.
But not all businesses are able to keep up with the demand. Some area restaurants are being forced to reduce the days and hours they are open. It's not because of a lack in customers — it's a widespread shortage in workers.
"I directly attribute this to a lack of available help," said Gary Schumaker, owner of Lincoln Perk in downtown Waterloo.
"As soon as we can find the help, we'll begin reopening more hours," Schumaker said.
The owners at the Brass Tap, James and Walter Burtis, at 421 Main St. in downtown Cedar Falls, also are feeling the heat. Both brothers have had to take on at least one shift per day that used to be covered by an employee.
"I prefer to be able to walk around and take care of customers and fill in when needed," James said Thursday as he was bartending. "It's unfortunate. Until we get the staff back up it's just not the perfect customer service situation."
They've also had to cut two days out of their normal operating business hours and close earlier than normal on a daily basis.
"It's not because we're not busy. We have the customers," he said. "I just can't in good conscious make them work that long. We're trying to make the employees last as long as they can without burning them out."
Before the pandemic Lincoln Perk had four employees. Each cited a different reason for not being able to return. Two of them were directly related to COVID-19.
One employee is homeschooling and taking care of her grandchildren to allow the parents to work. Another employee said it was too risky to work with the ongoing pandemic. The other two changed careers.
"It's been difficult," Schumaker said. "There's a few applicants, but very few."
Brass Tap launched on Main Street in Cedar Falls in 2017 specializing in craft beer, upscale pub food and live entertainment. When the pandemic began in March last year, Brass Tap employees were temporary laid off until James and Walter acquired more safety materials like masks and sanitizing stations. Although there was not nearly enough business to justify returning all 27 employees, James and Walter felt they had a responsibility to keep them employed. So they found odd jobs like cleaning and painting to add to their timesheets.
"Good employees are hard to find. If you have good employees you need to make sure you take care of them, otherwise you'll lose them quick," James said.
But nearly half of the employees didn't return. James said about five were University of Northern Iowa students who moved back to their hometowns when the college shut down campus last March, and three others moved out of town.
Spring is the time of year the owners typically hire more employees to ensure they're covered for the busy summer season.
This year they are struggling to find dedicated applicants.
"It's the first time we've gone this long without being able to hire," James said.
They've received about 80 applicants this year, but only about half of them have returned phone calls after submitting the application. Only about 10 applicants arrived for their interview, James said, noting he hired nearly all of them. But only a handful of them showed up for their first day of work, even after filling out paperwork to start the job.
With the five recent hires, the Brass Tap now has 21 employees.
"We've never experienced this. We've been down a couple of bodies, we've never not been able to get interviews or applicants in, especially after they've been hired," he said.
The problem is widespread across other industries in Iowa as well, Murphy said. The Iowa Business Council represents 22 of Iowa's largest employers.
"We're seeing it in every single one of our member's industries and also among our partners and stakeholders," Murphy said. "In some ways it's a really unique and almost fortunate problem to have."
Iowa's unemployment rate is among the lowest in the country, Murphy said. Coupled with the state's high labor participation, Iowa faces a persistent shortage of available workers.
On Tuesday, Gov. Kim Reynolds announced Iowa will no longer participate in federal unemployment benefit programs, citing a strong labor market and recovering economy. Effective June 12, the state will not disburse the extra $300 per week for unemployment benefits through the Pandemic Emergency Unemployment Compensation program. Iowa will no longer provide benefits to the self-employed, underemployed, independent contractors and individuals who have been unable to work due to health or COVID-19 related reasons through the Pandemic Unemployment Assistance program.
"The overwhelming message we receive from employers these days is the lack of workforce that is adversely affecting their ability to recover from the pandemic," said Iowa Workforce Development Director Beth Townsend.
A record 44% of small business owners reported job openings that could not be filled over the past three months through the National Federation of Independent Business in Iowa.
But statistics show there are other reasons employees aren't able to return to work. A report released by the National Low Income Housing Coalition shows Iowans earning minimum wage — $7.25 an hour — cannot afford rent for a one-bedroom home anywhere in the state unless they work at least 67 hours a week.
A two-bedroom unit would require Iowans earning minimum wage to work 85 hours a week to afford rent. The report found Iowans need to earn $15.46 an hour to afford a two-bedroom apartment renting for $804 a month, the amount identified by the United States Department of Housing and Urban Development as fair market rent in the state.
Burtis declined to comment on the reduction of benefits, saying he hasn't seen enough information to form an opinion.
Schumaker said he thinks it was the right move.
"We were told that a person drawing unemployment, plus the $300, makes more money than if they come to work for us," he said. "What kind of attitude are they going to have coming to work 20-30 hours a week versus sitting at home?"
UNI grad student wheat pastes murals in downtown Cedar Falls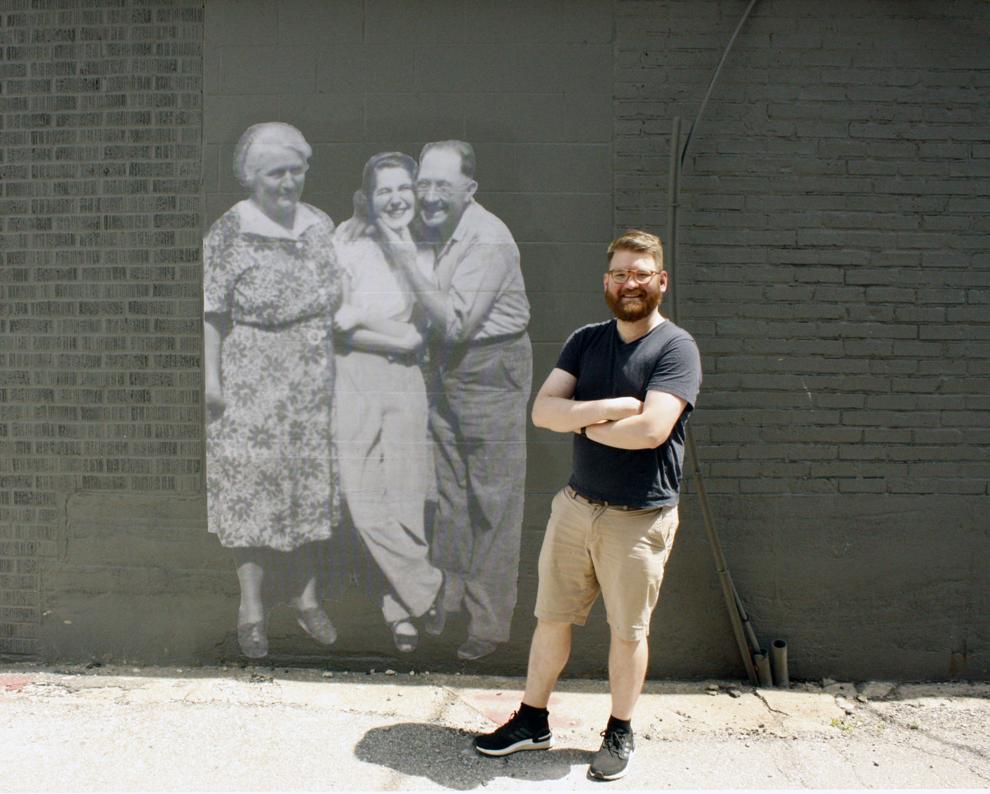 Cedar Falls murals
University of Northern Iowa graduate student Isaac Campbell stands in front of a mural Thursday in downtown Cedar Falls.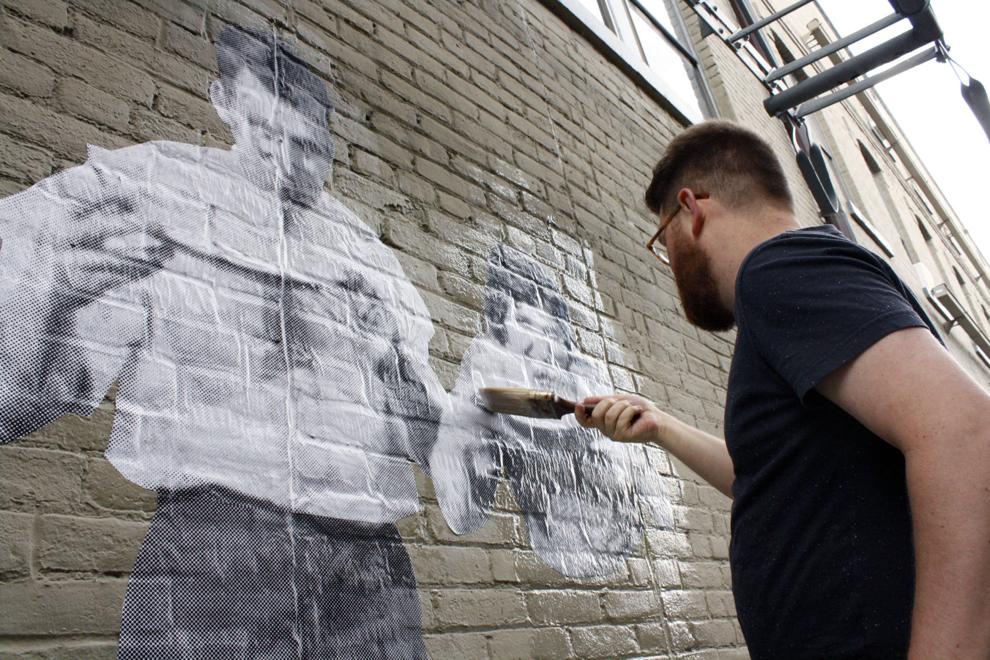 050621kg-murals-2
Isaac Campbell uses wheat paste to apply photos from the Fortepan Iowa database onto brick buildings Thursday in downtown Cedar Falls as part …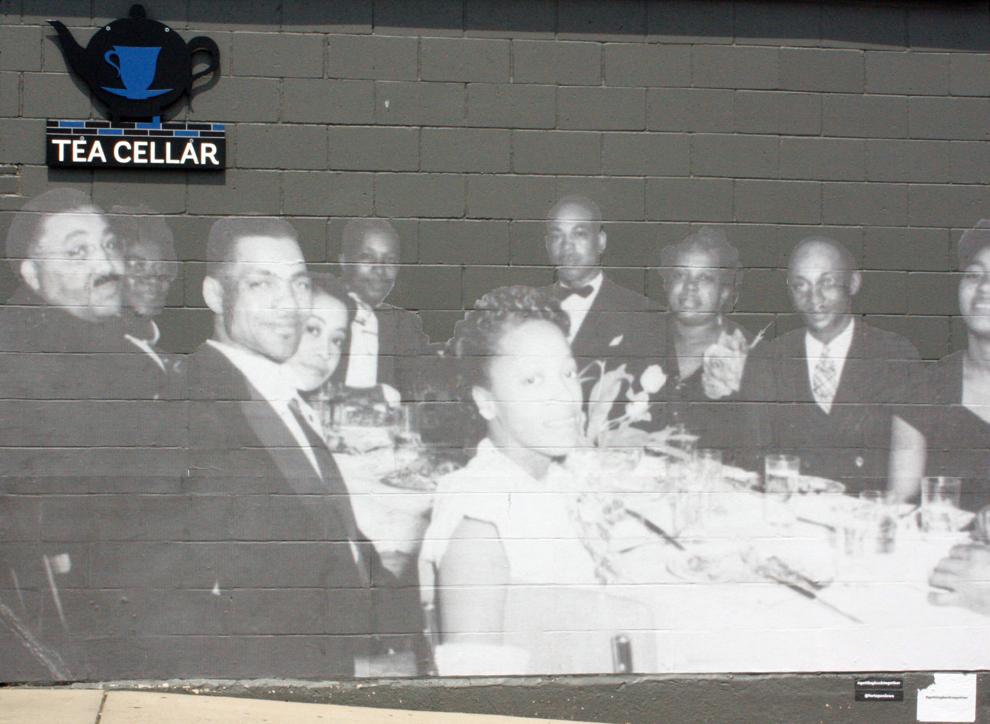 050621kg-murals-3
A photo of Jesse Cosby of Waterloo is displayed at the Tea Cellar on 209 State St. in Cedar Falls.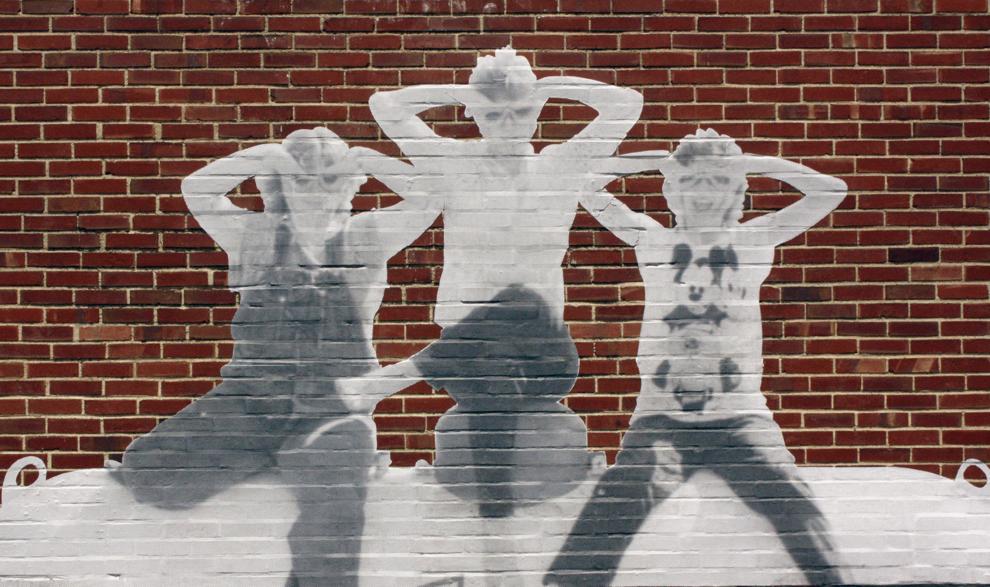 050621kg-murals-4
A photo from the Fortepan Iowa database is wheat pasted onto the exterior of Braceability at 115 E. Second St. in Cedar Falls.