Levi Bros Jewelry & Loan Co
| | |
| --- | --- |
| Sunday | Closed |
| Monday | |
| Tuesday | |
| Wednesday | |
| Thursday | |
| Friday | |
| Saturday | |
About Levi Bros Jewelry & Loan Co



Levi Brothers has always been a special kind of family business, specializing in jewelry and loans. We're keenly aware that the pawn business exists to serve people in need: people who live on a tight budget, who don't have credit to get a loan from a bank, and who need money to make ends meet. Pawnshops are a valuable resource for those who need a few extra dollars in a hurry, whether it's to pay an especially high heating bill in the winter, or to pay an unexpected medical bill. We offer :

• Loans to help get through the tough times.
• Jewelry for both men and women, all at affordable prices.
• New and antique watches.
• Firearms: Great for the hunting season, and great deals on shotguns and rifles.
• Electronics: Cameras, DVD players, game consoles, mp3 players and TVs.
• Jewelry Repair: If it's broken or needs to be cleaned, bring it by and we'll take care of it for you!
• We Buy Gold! We pay competitive prices for your gold! Do business with people you can trust.


Accepts:

Cash

Check

Lay-Away Payment Plans

MasterCard

Visa

Established more than a century ago, Levi Bros. Jewelry is one of Waterloo's oldest businesses. In 1908, Julius Levi and his brother, recent immigrants from Russia, opened Levi Brothers as a small family jewelry store in downtown Waterloo. Today, more than a century later, Levi Brothers is in its fourth generation and continues to serve the Waterloo community. As a young man in the late nineteenth century, Julius Levi served in the Russian imperial army and earned recognition for his remarkable skill as a goldsmith. Eventually, he was provided a small jewelry shop to make jewelry for officers.

Meanwhile, Julius's brother fled Russia to New York, then Chicago, and finally made his way to Waterloo where he found work as a goldsmith. A few years later, Julius joined his brother in Waterloo, and in 1908, they opened Levi Brothers. One year later, Julius's brother returned to Chicago, leaving Julius and his new wife Ida to take charge of the business.

In the early years at Levi Bros., much of the jewelry sold was of Julius's own designs. Only a few of his pieces remain in the family's possession, and they are a testament to his extraordinary artistic talent.

Business was good for Julius and Ida during the 1920s, but as the Great Depression set in many of the older Waterloo businesses were forced to close. In order to keep his doors open, Julius expanded to the loan business. Levi Brothers survived the 1930s and, as the country moved into a new era, Julius and Ida's only son, Jay, began to work at the store alongside his parents before his job on the second shift at John Deere. In the late 1950s, Julius fell ill and was forced to retire, leaving Jay to operate the store. For nearly 30 years, Jay and his wife Sosie ran the store until health problems forced Jay to retire as well. When Jay became ill his son, Alan, took over the family business and ran it for the next 25 years.


Alan significantly expanded the store's capacity and operations, and he reinforced the fact that Levi Brothers has always maintained a tradition of honesty, fair business practices, and excellent customer services. More than anything else, these traits are what have customers coming back from generation to generation.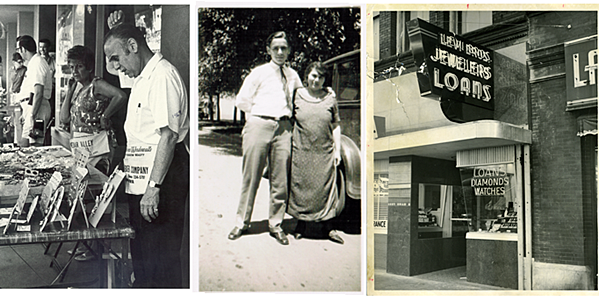 For the first time since Julius's brother left for Chicago in 1909, Levi Brothers is now owned and operated by brothers Brad, Scott, and Greg Levi and managed by our step-sister, Kim Hibben. We are the fourth generation of our family to run Levi Brothers, and we're proud to honor our family's tradition in Waterloo. It's good for business and good for the community.


Find us on Google+!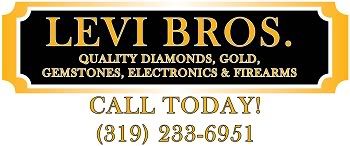 Is this your business?
Promote your business through our innovative Marketplace system! It's free to sign up!