In 1944, the Hollywood premiere of "The Fighting Sullivans" was the biggest premiere at Grauman's Chinese Theatre among the last 50 films debuted there at the time.
"Crowds came in spite of a heavy downpour to Hollywood's splashiest first night in years," the Courier reported in a March 2, 1944, story.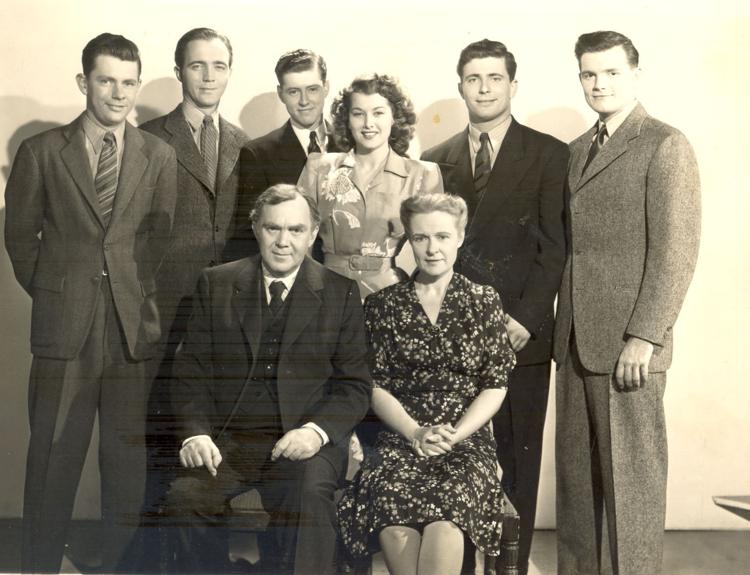 The 20th Century Fox film, directed by Sam Jaffe, was based on the family of the five Waterloo brothers who'd perished when the USS Juneau sank off Guadalcanal in World War II. It drew thousands of movie fans, Hollywood stars and military men and women on its opening night.
"From New York and Hollywood the audience's reaction has been tremendous in their applause and is slated for top honors in film fare," the Courier read.
The Midwest premiere took place at the Paramount Theatre on East Fourth Street in downtown Waterloo where the Courier building now stands.
Katherine Sullivan, widow of Albert Sullivan, and the brothers' sister, Genevieve, saw the Waterloo premiere, and noted in a Courier story that scenes from the film "hit pretty hard."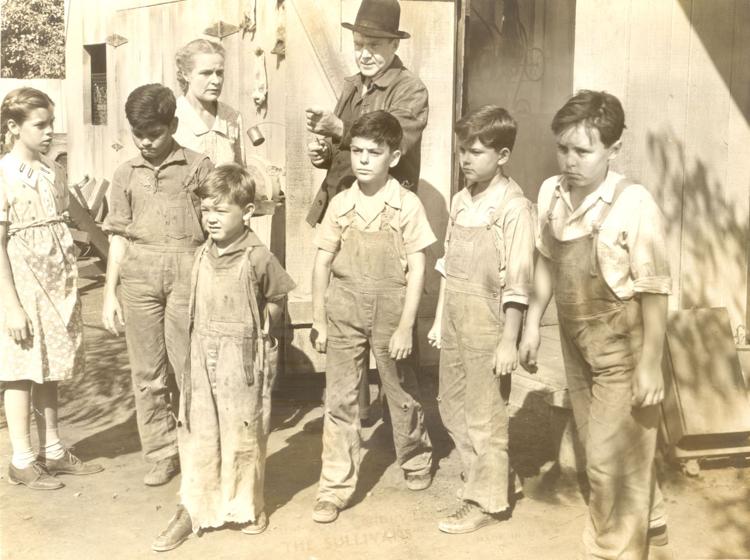 While the film opened to acclaim, Katherine, in a 2012 Courier interview, said "I thought it was a lot of BS. Everyday life, it's boring. They had to spice it up a little bit. Really kind of funny, in a way."
And her own portrayal in the movie "made me mad," she said, because of one inaccuracy — the actress who played her wasn't attractive enough.
In 2000, a one-hour documentary on the five Sullivan brothers aired as part of the History Channel's "History's Mysteries" series. It focused on the brothers as well as the circumstances surrounding the sinking of the USS Juneau.
In one of Hollywood's biggest nods to the Sullivan brothers' sacrifice, legendary film director Steven Spielberg's "Saving Private Ryan" was said to be loosely based on the story of the Waterloo sailors. Spielberg acknowledged the Sullivan family's sacrifice in accepting an Academy Award for best director for the film in 1999.
In 2007, co-producer and co-director Lynn Novick of Ken Burns' PBS documentary "The War" issued an apology for mistakenly noting in the film that the Sullivan brothers were from Fredericksburg instead of Waterloo.