WATERLOO — Vice Adm. Richard Brown, former Commander of the USS The Sullivans DDG68, will speak at the 75th anniversary Sullivan brothers commemoration on Nov. 18 at the Grout Museum District's Sullivan Brothers Iowa Veterans Museum, 503 South St.
The event will honor the sacrifice of the brothers, George, Francis, Joseph, Madison and Albert Sullivan, of Waterloo, who were killed during World War II when the USS Juneau was torpedoed and sunk by a Japanese submarine off the Solomon Islands on Nov. 13, 1942.
The 1 p.m. ceremony will also feature remarks by Kelly Sullivan, a Cedar Falls elementary school teacher and the granddaughter of Albert Sullivan, the youngest of the five brothers.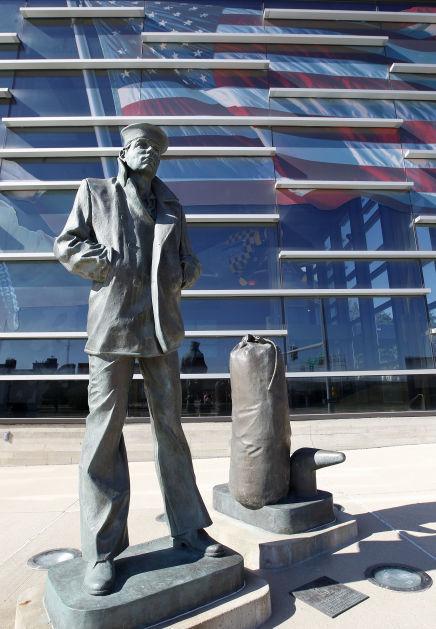 You have free articles remaining.
Recently acquired Sullivan Family memorabilia will be on display, and an updated Sullivan family documentary will be premiered in the Clair and Jean Parker Theatre at the Sullivan Brothers Iowa Veterans Museum immediately following the program.
The program is free and open to the public. Seating is limited. Museum admission will only be charged to those wishing to tour the exhibits. For more information, call 234 -6357.