WATERLOO – You don't need to tell any member of the Sullivan family that life is to be cherished.
The surviving family members and descendants of George, Francis, Joseph, Madison and Albert Sullivan know that so well. It's a lesson they have lived with.
It's a lesson passed down over the past 75 years, since the five brothers perished together in World War II when their ship, the USS Juneau, was torpedoed by a Japanese submarine and sunk during World War II.
Jim Sullivan, 76, is the son of Albert Sullvan, the youngest of the brothers and the only one who married. Jim was a year and a half old when his father and uncles died. He has no memories of them — except the stories passed on by his grandparents, the late Thomas and Alleta Sullivan, and the friends and neighbors who knew the brothers growing up in Waterloo.
Murray and Tom Davidson, 68 and 70, respectively, are the sons of Genevieve Sullivan, the brothers' sister and only surviving sibling, who died in the 1970s. Murray said his mother, who served in the Navy WAVES during the war, took on the burdens of caring for her aging parents while raising a family of her own.
Kelly Sullivan, Jim Sullivan's daughter, a third-grade teacher in Cedar Falls, has been the public face of the Sullivan family for more than 20 years, christening the current U.S. Navy ship named for the five brothers and serving as its official sponsor and at many public commemorative events. She recalls, in sixth- or seventh-grade, weeping when the "Star-Spangled Banner" played at sporting events and feeling out of place.
"I remember how much it affected me and I remember looking around and feeling the odd one out," she said. "It just affected me a different way. And it still does. Especially at Sullivan events."
The Sullivans and Davidsons who live locally gathered recently at the Five Sullivan Brothers Iowa Veterans Museum to reflect on the 75th anniversary of the brothers' deaths. Jim's son and Kelly's brother, John Sullivan, of Lenexa, Kan., was unable to attend.
They agreed the anniversary is a poignantly bittersweet occasion, as are all commemorative events honoring the brothers: A combination of pride and grief.
"It's a little bit of both," Jim Sullivan said. "I also think about how it affected my grandparents," Thomas and Alleta Sullivan. "They never, after all those years, they never did forget. It still affected them."
He doubts that, with the public attention foisted upon them, they had much private time to grieve. "I don't know that they did, really, you know? Accept it, think about it, whatever. When they were on that war bond drive (during World War II) that really kept them busy. That happened right away, after the boys were killed."
Jim's grandmother, Mae Abel, Alleta's mother, kept the household running before and especially after the brothers' deaths, he said – despite having suffered a stroke not long before that.
Murray Davidson said he frequently received information requests about the brothers through the Waterloo Public Library, where he is a regular patron.
Jim lived with his grandparents until age 6; his mother married Dean McFarland, also a World War II veteran and later a local labor leader with United Auto Workers Local 838, when Jim was about 7.
"I don't remember them at all," Jim said of his father and uncles. "I never did. I was about a year and 10 months old when they were killed." He carries his grandparents' stories about the Sullivan brothers with him, along with those who knew them in Waterloo and late Juneau survivor Lester Zook, who attended several Sullivan commemorations in the 1980s and '90s.
"Every time I see Dad go to something, it definitely reopens his wounds," Kelly Sullivan said, sitting next to her father. "And it just depends how it hits him; it can be a happy thing; it's just bittersweet."
She recalled when a Navy cycling team honored the Sullivans during this year's RAGBRAI cross-state bicycle ride. Jim took her to Cresco to meet the team, and he re-connected with an old comrade he served with during his own Navy service.
"It was exciting for him to see his friend, but it's still always tough. Sometimes Dad gets a little weepy."
You have free articles remaining.
"Oh, yeah," Jim said, unable to say much more.
Kelly said she had a similar moment while portraying her late aunt Genevieve during a Grout Museum District "Strolling With the Spirits" cemetery walk, a guided tour in which individuals portray prominent deceased local residents. She recounted, through Genevieve's eyes, the day the family received official word the brothers were missing in action. She repeated the performance several times that day.
"The first time I went through it, I started crying," she said. Her great-grandfather Thomas Sullivan, at wife Alleta's urging, still reported for work at his job with the Illinois Central Railroad, which was hauling war supplies at the time. Kelly had to retell that story.
"It hits you in weird times when you don't expect it," she said. "Even when I was out in Buffalo (N.Y.) for the Sullivan Association meeting." The first USS The Sullivans is moored there. Kelly's great-grandmother Alleta was that ship's sponsor, just as Kelly is of the current vessel.
"I think about how much time Great-Grandma spent there. She'd write them letters; she'd go visit. I threw out a wreath with two of the sailors. I teared up. I just did."
Jim Sullivan said he does think about the number of family members – siblings, cousins and descendants – he and his family could have had if the five brothers had survived the war.
"It'll surprise you that people don't think about that long-term effect," Kelly added. "Even if one of them had come home."
Ironically, Jim said, "They had thought about splitting up" with a couple of brothers going on other ships, but decided to stay together.
The absence of that potential family, Jim said, makes the family appreciate the family they do have. Kelly has two college- and high school-age children – Kelcie and Luke Loughren – and John has two daughters in their early teens, Madeline and Josephine, each named for their great-great uncles, Madison and Joseph, who went down with the USS Juneau.
"And the people I've met along the way, especially me being sponsor of the ship, I call my Navy family," Kelly said. "I've met Pearl Harbor survivors. They touch your life and they touch your heart. Somehow, meeting these people who are actually strangers, helps fills the void of not having a big Irish Catholic family."
On a recent trip she met many family members of sailors lost on the Juneau. Also, the daughter of the late Margaret Jaros Woods of Pittsburgh, who was the fiance of her great-uncle Joseph Sullivan, presented her with a four-leaf clover broach Genevieve Sullivan had given Margaret on a trip to Waterloo.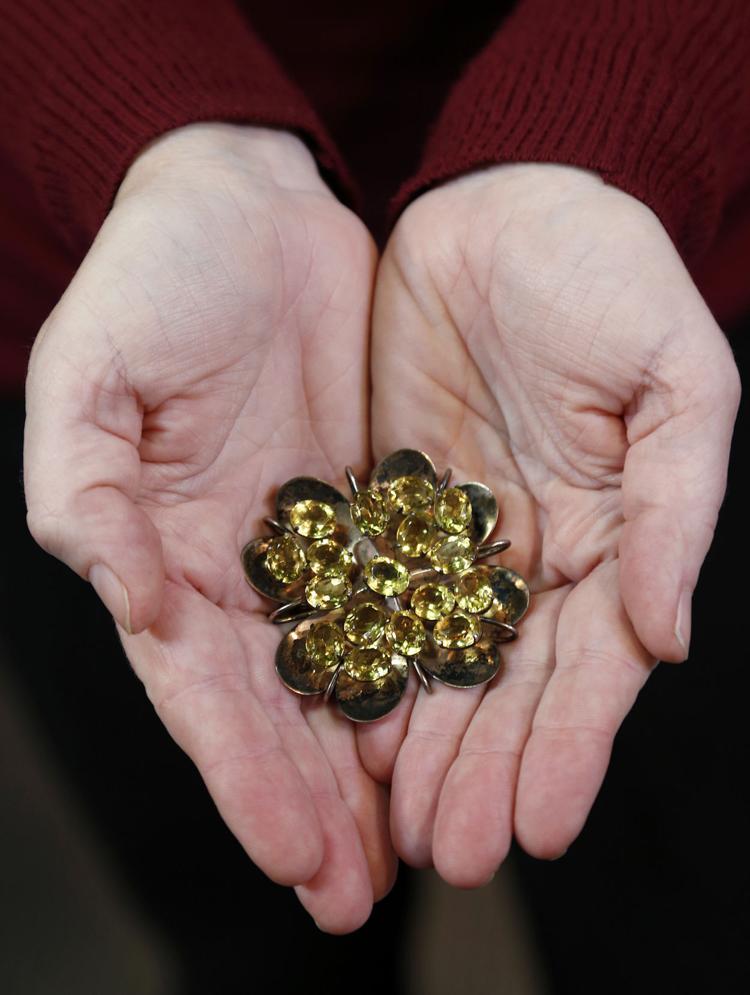 While the commemorations can be difficult, they do, at the same time, offer some comfort that the brothers' sacrifice is remembered across the generations.
"The fact that people come to these things and are interested still, it makes me feel a little bit better," Jim Sullivan said.
They were asked what they felt people should remember about the brothers.
"Respect anybody that serves their country," Murray Davidson said.
"The Sullivans symbolize all veterans past, present and future, that have that integrity, righteousness, sense of right and wrong, that we don't always see in today's world," Kelly Sullivan said. "That, 'I want to do my part to make the world a better place.' I want people to have good hearts."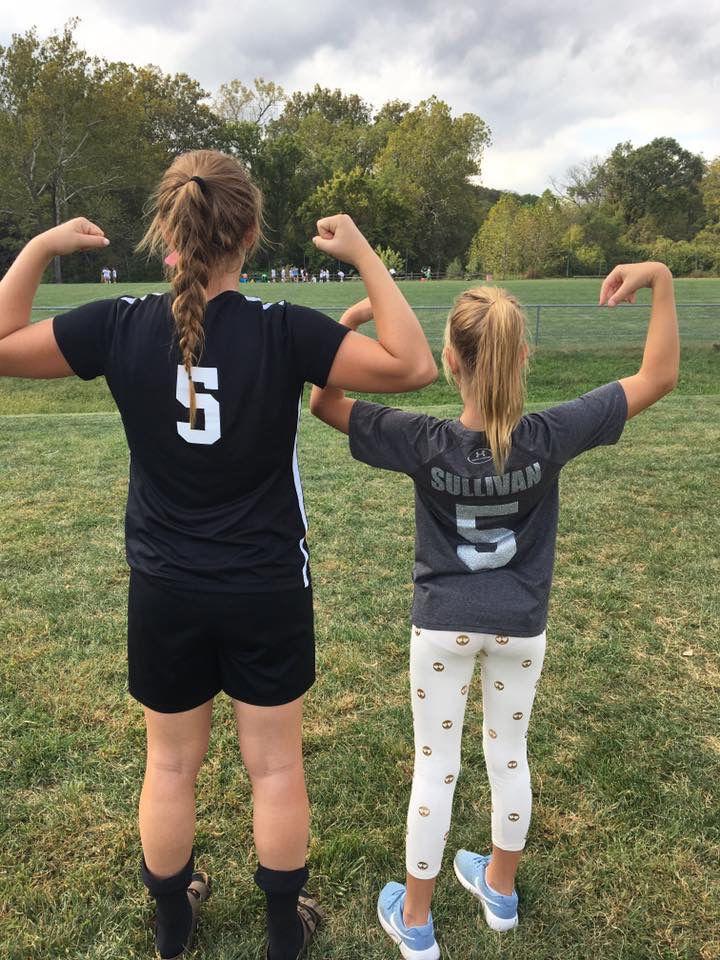 "I think you should take away from this that life is precious," Jim Sullivan said. "We should treasure the time we have with our families."