WATERLOO — Maybe they were brash. Maybe they were foolhardy. Maybe they were just five more victims in a war with hundreds of millions of victims.
But maybe, George, Francis, Joseph, Madison and Albert Sullivan were heroes as well.
Heroic enough for not one, but two U.S. Navy destroyers to bear their name. Heroic enough to inspire legendary film director Steven Speilberg to create a 1998 Academy Award-winning movie, "Saving Private Ryan," and acknowledge their sacrifice when accepting an Oscar for best director. Heroic enough for their hometown library, museum and newspaper to receive inquiries from around the country and around the world.
In short, heroic enough to be remembered 75 years after a torpedo slammed into the magazine of the USS Juneau in the South Pacific, taking all five Sullivans and nearly all their 700 shipmates — and tragic enough for their lone offspring to lament not only over the loss of his father and uncles, but over the brothers, sisters and cousins that might have been.
The five sons of Thomas and Alleta Sullivan went into harm's way with their eyes open.
The late Paul Hamilton, a buddy of Joseph "Red" Sullivan in the Black Hawks Motorcycle Club, was a guest at a Sunday dinner at the Sullivan household on Adams Street on Dec. 7, 1941.
"As soon as we drove up there, their mother came running out to tell us the Japanese had just bombed Pearl Harbor," Hamilton said in a 1991 Courier interview. "So we got in there and listened to the radio."
George and Francis, or "Frankie," the two oldest brothers, were listening intently, because each had just returned from a tour of duty in the Navy.
"Those two boys could tell what was happening," Hamilton said. "I'm not sure whether they were on those ships, but they had part of their friends on ships that were being blown up over there.
"So they talked right away about going into the Navy," Hamilton said, tears in his eyes. "We had dinner that day, but it wasn't a very happy occasion."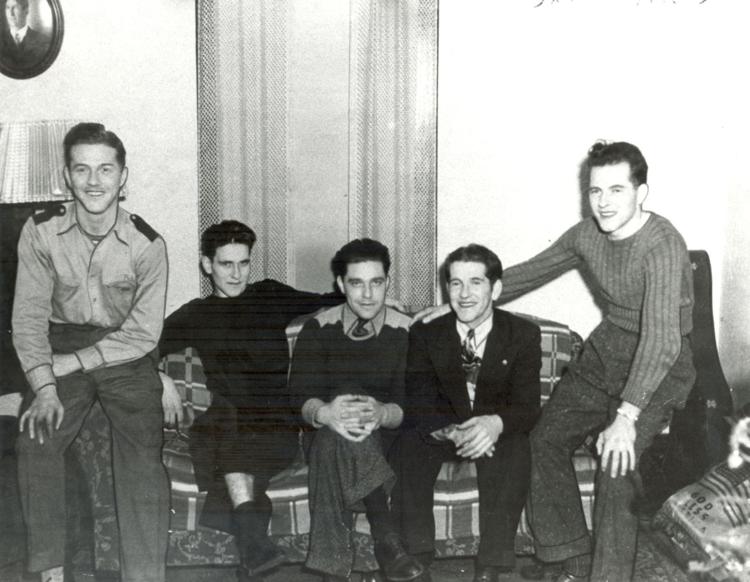 The brothers enlisted on the condition they be allowed to serve together on the same ship, a departure from Navy policy. After some initial resistance, the military acquiesced.
"I was talking to an ensign the other day," Red Sullivan wrote Hamilton. "From the way he talked, all five of us brothers are going to get on the same ship. I wish the rest of you guys could go along."
That ship was the Juneau.
The public relations possibilities of having five brothers enlist together and serve on the same ship weren't lost on the Navy. Word was spread. The five brothers appeared in newsreels and publicity photos. They were feted at heavyweight boxing champion Jack Dempsey's restaurant before the Juneau embarked from the Brooklyn Navy Yard in New York Harbor. Pictures of the five handsome brothers — all bachelors except Albert, the youngest — circulated around the country. Two of them — Red and Madison, or "Matt," became engaged to be married — Red to Margaret Jaros of Pittsburgh, Matt to Beatrice Imperato of New Jersey.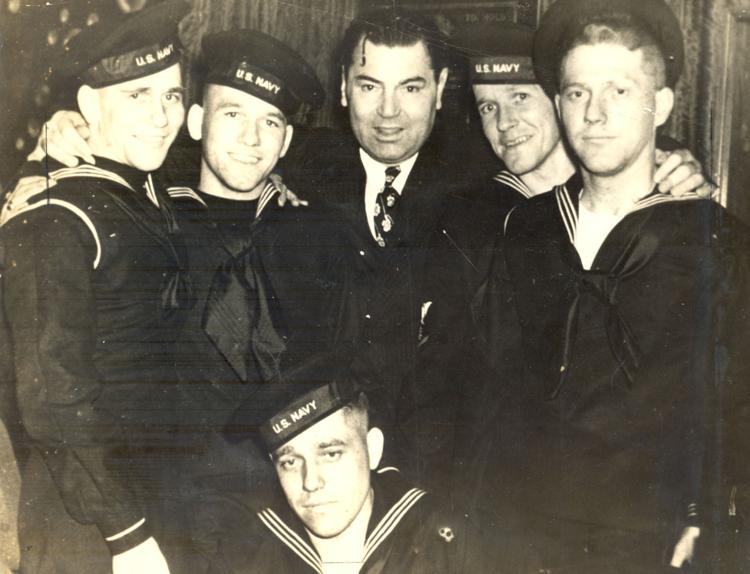 The Juneau set sail in the early summer of 1942, after Red and Frank had visited Margaret Jaros and friends in Pittsburgh. Also, between enlistment and embarkation, Matt and Al were able to return home to see the family, including Al's wife Katherine and son Jimmy.
You have free articles remaining.
After some shakedown and convoy cruises in the Atlantic, the Juneau, vaunted for its speed and radar capabilities, was dispatched to the Pacific. It was designed for anti-aircraft combat, and the ship and crew acquitted themselves well in the Battle of Santa Cruz, combining with other ships to shoot down some 38 Japanese planes that were attacking two U.S. aircraft carriers, according to Navy records.
Following that battle, at the port of Noumea in New Caledonia, a shore officer came aboard and asked any members of the same family to split up and board other vessels because of high casualties in the area. Two of four Rogers brothers from Connecticut went to other ships. The five Sullivans decided to stick together, as well as two brothers named Coombs.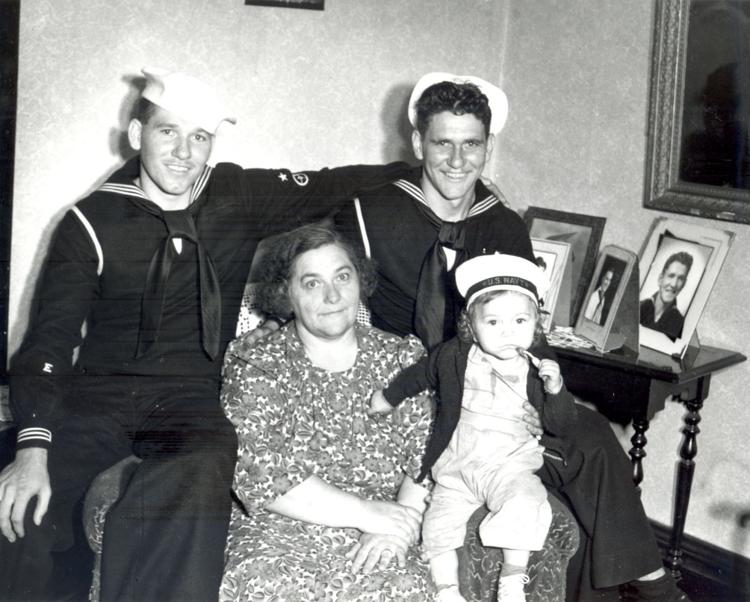 The Juneau accompanied carriers ferrying U.S. planes to the island of Guadalcanal, where Japanese and American forces were locked in a months-long seesaw battle, and shot down six Japanese torpedo bombers in a 30-plane attack force. It also participated in the costly Battle of Savo Island off Guadalcanal.
In November, word was received that a large Japanese task force, known to U.S. sailors as a "Tokyo Express," was steaming toward Guadalcanal. The outgunned Juneau and other American ships headed out to meet them.
With personnel at battle stations, the American ships passed right in between the Japanese ships in the middle of the night. Searchlights, flares, explosions and tracers broke the darkness as the ships exchanged fire and maneuvered to avoid ramming into each other. It was known as the "Battle of Friday the Thirteenth" and compared to "a barroom fight with the lights out."
"It was a pistol," Juneau survivor Lester Zook, who died in a 1998 traffic accident in Reno, Nev., said of the firefight. "We lost the most ... but in a way, it was considered a victory for us, because we had delayed them from making any further inroads on Guadalcanal" until the island and American offensive strength could be reinforced. The ships are credited with saving Henderson Field on Guadalcanal, a key installation on the island. Of the Japanese force of 18 to 20 ships, three destroyers were damaged, two sunk and a battleship was left rudderless and destroyed the following day by American aircraft.
The delaying action took a toll on the American ships. Twelve of the 13 American ships had been either sunk or damaged in some way, including the Juneau, which had taken a torpedo hit. It and five other ships that were able to leave the battle, headed by the USS Helena, had headed for Noumea by daylight. A medical team was sent from the Juneau to the heavily damaged USS San Francisco to tend to wounded there.
A Japanese submarine, I-26, fired three torpedoes that were apparently directed for the USS San Francisco. Two missed. According to Lt. Roger O'Neil, a Juneau medical officer on the San Francisco, a third erratic torpedo dove under the San Francisco, surfaced on the other side, headed directly toward the Juneau 800 yards away and struck the ship at about the same point as the first torpedo hit in the night battle. The Juneau exploded and sank in 20 seconds.
The Sullivan family in Waterloo received word in January 1943 that the five brothers were missing. It was Zook, while recuperating at a Chicago naval hospital, who wrote Thomas and Alleta Sullivan that "all hope is gone of your boys being found alive." The family did not receive official word from the Navy for another seven months.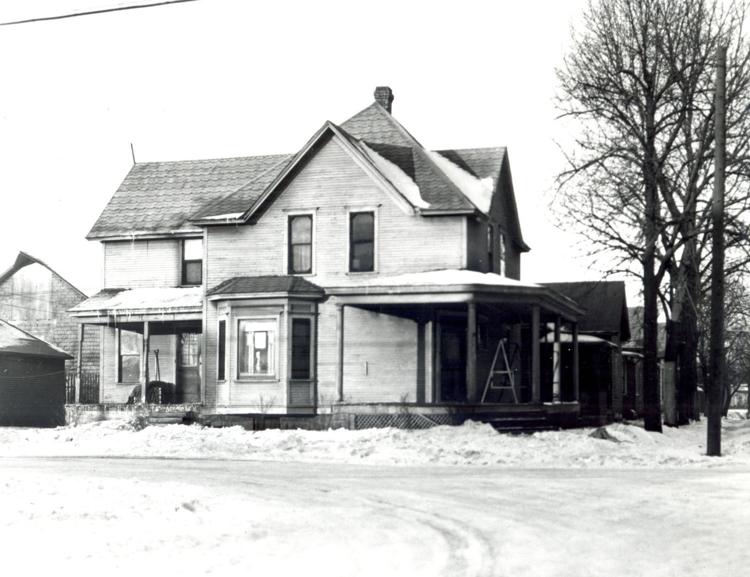 The Sullivans' deaths is believed to be the most members of a single family killed in battle at one time in the history of the Navy, and possibly American military history, though many other families lost multiple members over the course of a single war, particularly during the Civil War.
The five brothers' deaths were used as a rallying point in the nation's war effort, and their parents and sister, Genevieve, who enlisted in the WAVES, participated in numerous war bond rallies and appearances at defense plants.
President Roosevelt ordered a new ship, the USS The Sullivans, commissioned in the brothers' memory, and it was christened and sponsored by their mother. It saw action in World War II and Korea and is now decommissioned and docked at a Buffalo, N.Y. military park.
A park near the boys' home was dedicated in the 1960s, and Waterloo's convention center was renamed after them in 1988. This year, plans were announced to rename it the Waterloo Convention Center at Sullivan Brothers Plaza following a renovation of the convention center and adjacent hotel.
Thomas Sullivan died in the 1960s; Alleta and Genevieve followed in the 1970s. Genevieve's sons, Murray and Tom Davidson, Al Sullivan's son Jim and his children John Sullivan and Kelly Sullivan are the surviving family members. Kelly Sullivan has a college-age daughter, Kelcie Loughren, and a teenage son, Luke Loughren. John Sullivan has two daughters, Madeline and Josephine, named for his great-uncles Madison and Joseph.
Portions of this story reprinted from earlier Courier stories.
"Well, our minds are made up, aren't they, fellows? And, when we go in, we want to go in together. If the worst comes to the worst, why, we'll have all gone down together." George Sullivan, oldest of Waterloo's five Sullivan brothers, December 1941