WATERLOO – Matt Smaby got up Friday morning and did what came naturally to him.
Hockey players gravitate toward hockey rinks, and so do new hockey coaches.
Friday, the Waterloo Black Hawks introduced the 36-year old Smaby as its new head coach.
Smaby replaces long-time Black Hawks skipper P.K. O'Handley who has transitioned into President of Operations for the franchise after 19 years on the bench.
After 30 years behind the bench, 19 of them with the United States Hockey League's Waterloo Black Hawks, veteran head coach P.K. O'Handley is transitioning into a new position, President of Hockey Operations, with the organization. 
"I got up, showered and went right over to the rink," Smaby said in an introductory press conference at the Courtyard by Marriott in downtown Waterloo. "There was a lot of great stuff there from the team's past. Then I walked right out onto the ice. That was one of the first things I wanted to do is to see the rink, understand it."
After a 11-year professional career, including four seasons with the Tampa Bay Lightning, Smaby retired in 2017 and immediately began building his coaching resume.
Smaby started at his alma mater at the University of North Dakota, where he was team captain on the Fighting Sioux's 2006 Frozen Four team. He coached the now Fighting Hawks for two seasons from 2017-19, before taking his coaching skills to Europe with the Salzburg Red Bulls in Austria's Top League in 2019-20.
During last year's COVID-19 pandemic, Smaby led the Grand Forks (North Dakota) Youth Hockey Program.
Timeline of P.K. O'Handley's tenure as head coach of the Waterloo Black Hawks
O'Handley said the hiring process was exhaustive and there were numerous quality candidates. But in the six-week period since he announced his decision to leave the bench, Smaby's character, preparedness and urgency lifted him to the top of the candidate list.
O'Handley pointed to a conversation in early July that sealed the deal.
"It was not an interview. It was a hockey conversation, a life conversation," O'Handley said. "We talk about culture (around this organization) which is something I'm personally proud of.
"Matt's core beliefs, and who he is as a man and husband…he is the right guy to put his own stamp on this and carry it the way it should be."
O'Handley said team general manager Shane Fukushima will remain in his role and he and Smaby will begin building the coaching staff immediately.
"We are graduating into more of an NHL module," O'Handley said. "We will have layers of hockey management. Matt and I will find assistants that are comfortable. Shane will stay in his role as general manager, a role he is exceptional at and has proven that."
The United States Hockey League franchise added 10 players to its affiliate list and another 16 to its protected list during Phase I and Phase II of the USHL's drafts conducted Wednesday and Thursday.
O'Handley was also adamant about his role.
"He (Smaby) is the new coach. I'm not going to coach the hockey team," O'Handley said. "If he wants my help, he knows I'm more than willing and probably able to assist.
"This is his job. Will I help? Of course I'm going to help. I'm I going to oversee? Of course I'm going to oversee. But…it is his job."
Smaby comes with a lot of high accolades.
His coach at UND and now the new head coach of the Seattle Kraken, Dave Hakstol, who coached at Sioux City in the USHL, said this, "Matt Smaby is a natural-born leader. That was true when he was captain at North Dakota and throughout his playing career. He showed his leadership in the Grand Forks community, where he was well-respected. He is a great family man and will be a great leader for the Waterloo Black Hawks. He is extremely well-prepared for the challenge of coaching at the USHL level. This is a tremendous opportunity and a perfect match for a young man ready to do a great job."
In his opening statement, Smaby thanked Black Hawks owner Eric Petersen, O'Handley and equally his wife Jenna, daughter, Sloane and son, Jack, whom all are excited to join their husband and dad in the Cedar Valley.
"There is rich tradition and history here," Smaby said. "It is in a wonderful community with wonderful fans. I cannot begin to convey my excitement level to be here. I'm honored to be the next head coach of the Waterloo Black Hawks."
Smaby says his teams will be aggressive, unrelenting and extremely competitive on the ice.
"Acutally, annoyingly competitive is probably a better way to put it," Smaby said. "We are going to expect to win. We are going to be a confident group for sure. I'm excited to teach and coach and I'm excited for them (the incoming players) to see and understand what my vision is for this team."
Smaby says the biggest challenge will be balancing winning and development, with a huge emphasis on development.
"I don't think you can have winning without development and I understand that takes time and effort," Smaby said. "As a coach with 23(ish) different players you have 23 different development plans. Those have to be thoughtful. You have to understand the player and who they are. What buttons to push and what they really need to work on."
Photos: Waterloo Black Hawks vs. Omaha Lancers Tuesday, March 9
HKY Waterloo vs. Omaha 1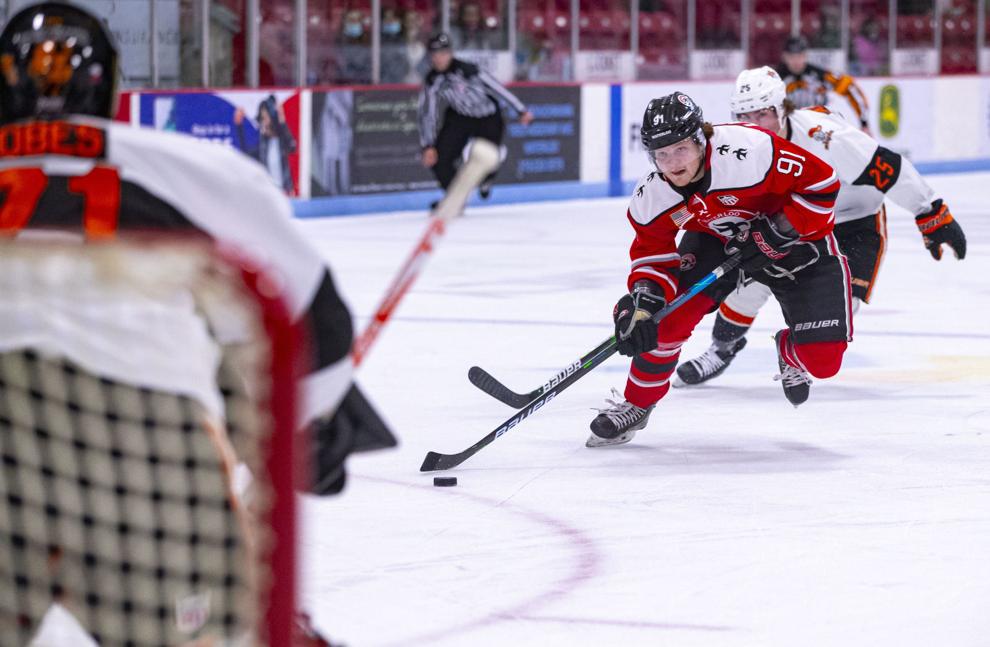 HKY Waterloo vs. Omaha 2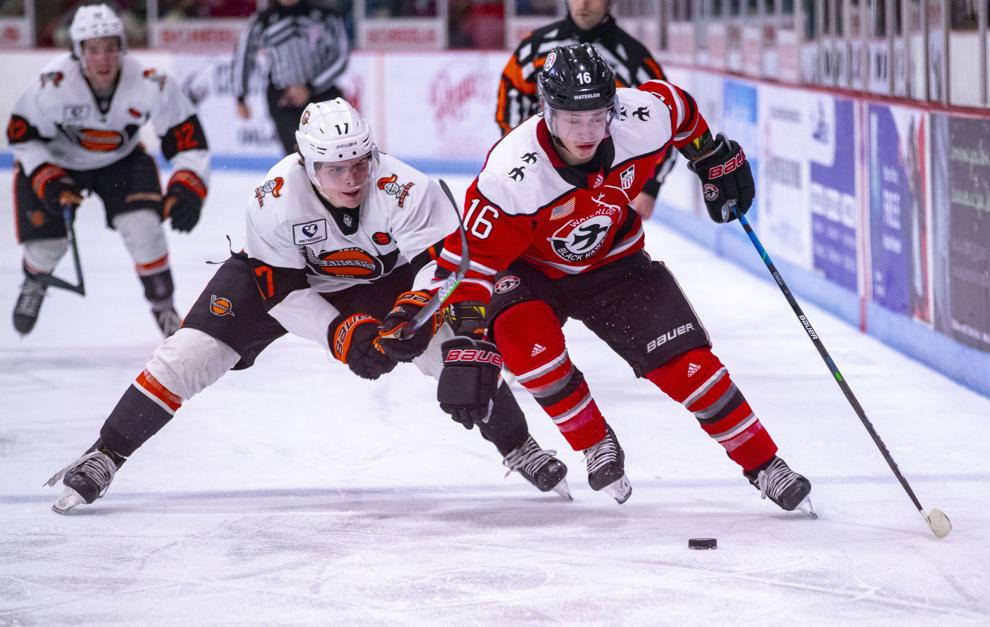 HKY Waterloo vs. Omaha 3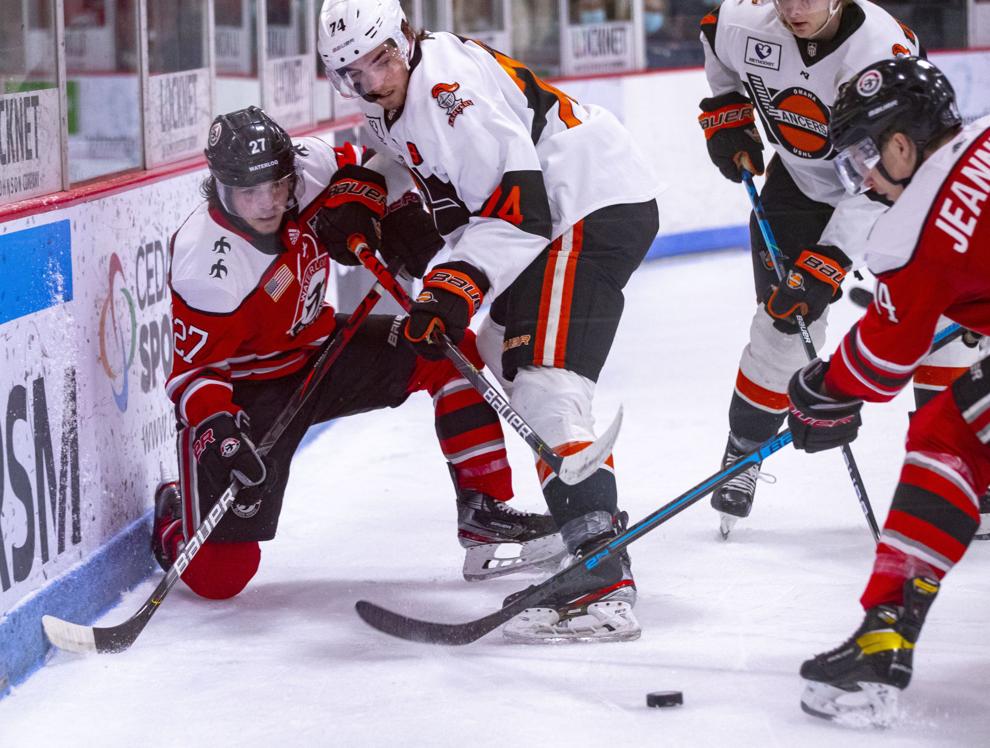 HKY Waterloo vs. Omaha 4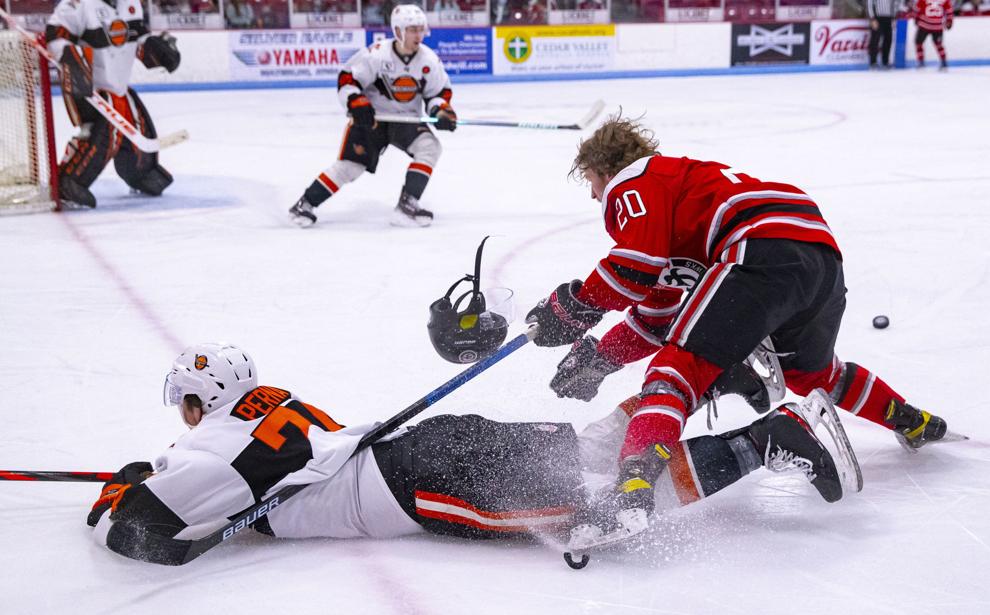 HKY Waterloo vs. Omaha 5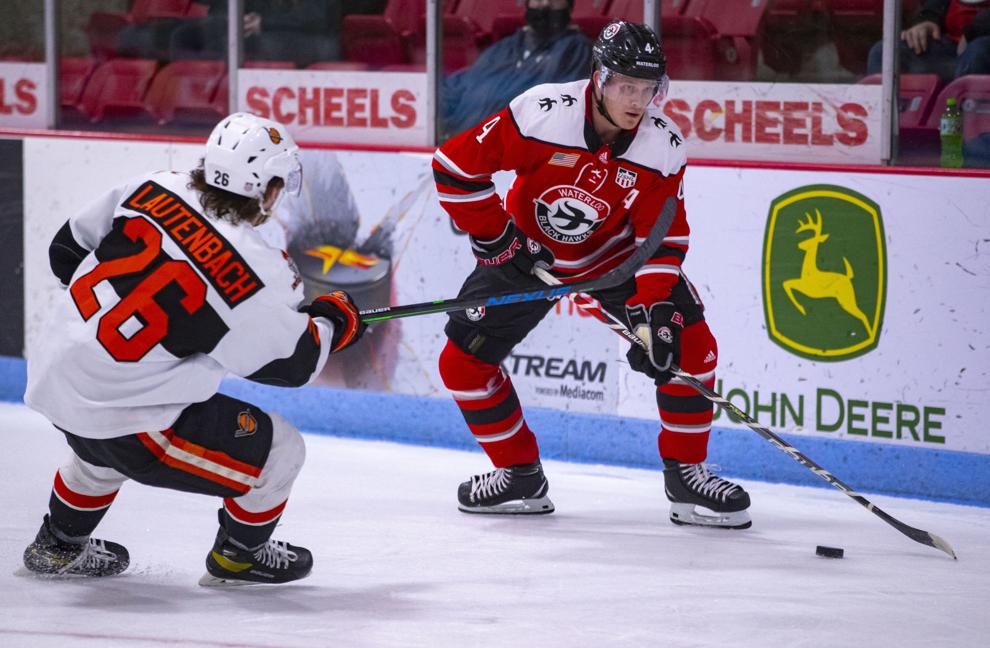 HKY Waterloo vs. Omaha 6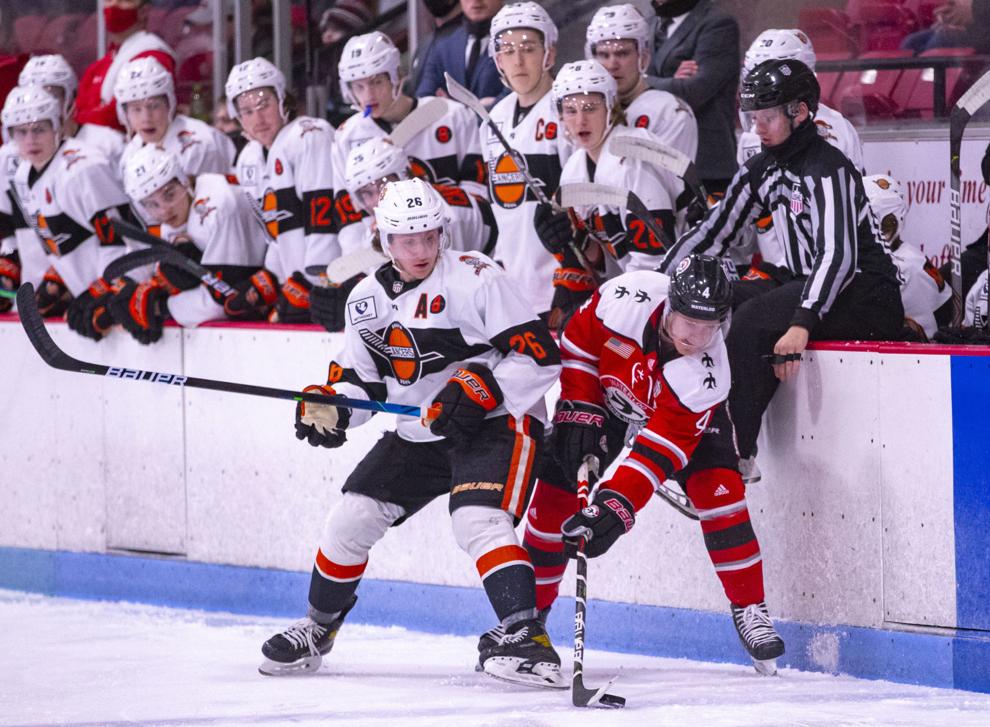 HKY Waterloo vs. Omaha 7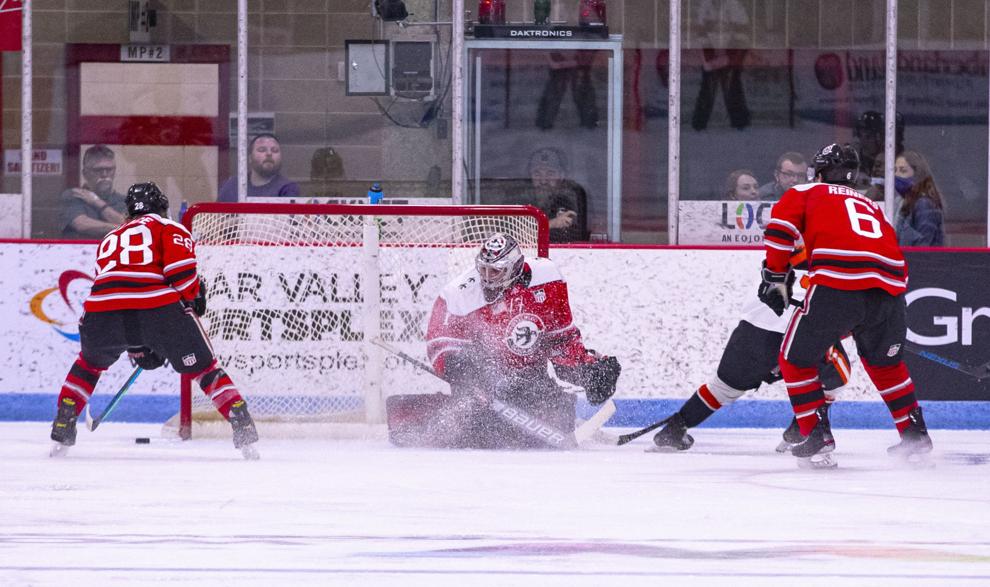 HKY Waterloo vs. Omaha 8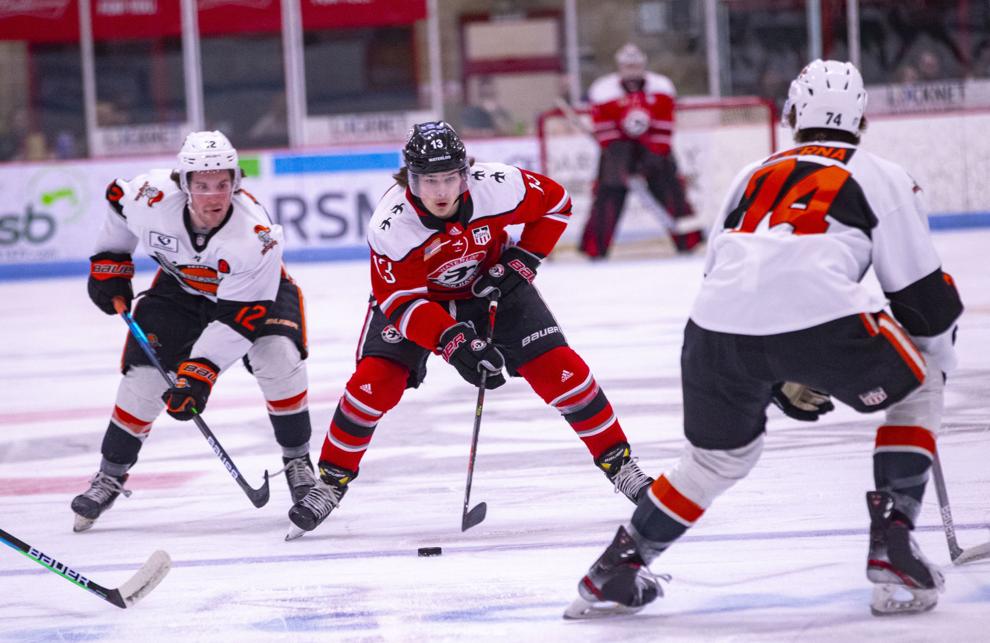 HKY Waterloo vs. Omaha 9
HKY Waterloo vs. Omaha 10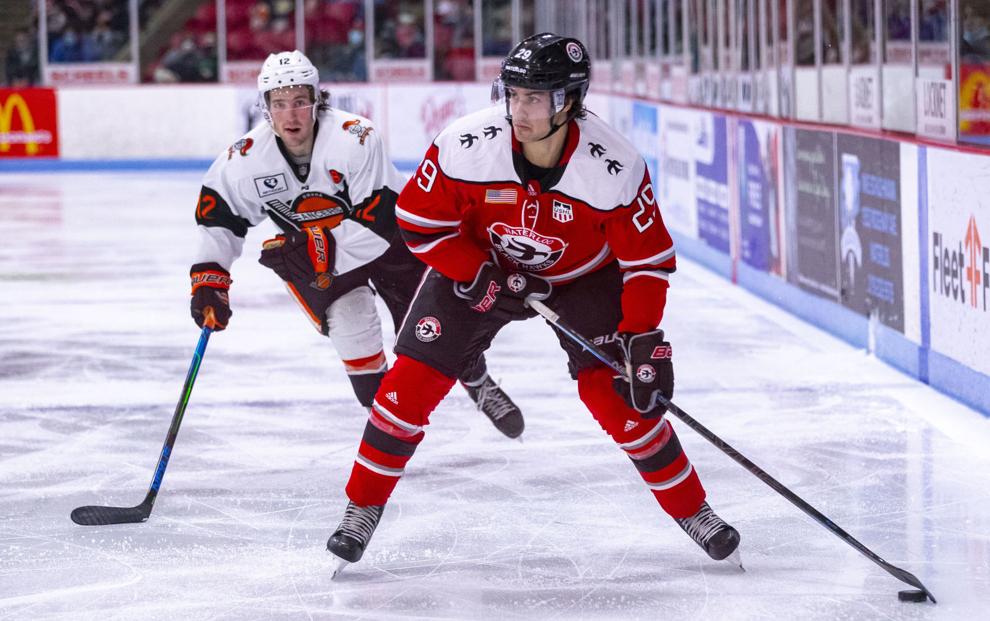 HKY Waterloo vs. Omaha 11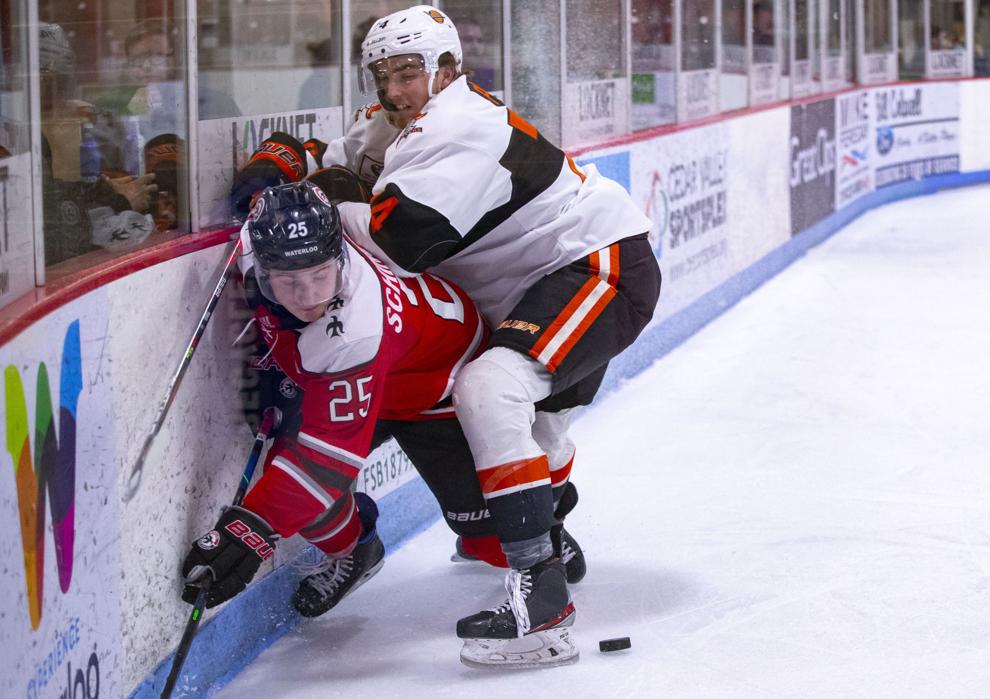 HKY Waterloo vs. Omaha 12