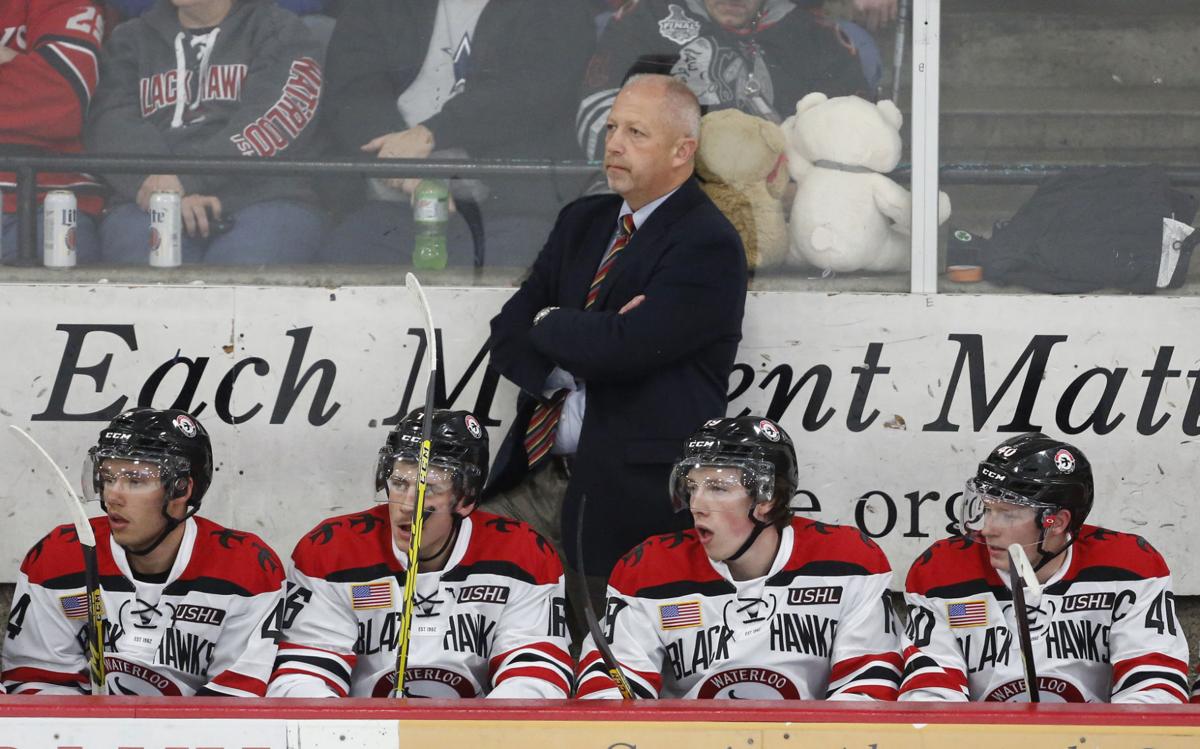 WATERLOO – Head coach P.K. O'Handley was putting the Waterloo Black Hawks through their paces Thursday afternoon when the news reached him that the United States Hockey League had suspended play effective immediately until further notice because of the COVID-19 virus.
"It's a serious situation obviously, and a situation that is flux and I don't think anybody knows much," O'Handley said. "It is kind of a hour-by-hour, day-by-day situation."
According to a release by from the USHL the decision was unanimously made by the USHL Board of Directors with the best interest of USHL athletes, staff, officials and fans in mind.
In addition, all hockey activities, including practices, workouts and meetings have been suspended until further notice. The league said it will continue to closely monitor the situation and will use this hiatus to determine next steps regarding the 2019-20 season.
With that in mind, O'Handley said the Black Hawks have not made a determination whether to send his players home and a group of Black Hawks attend Waterloo West high school which would factor into that decision, too.
Waterloo lost to Dubuque, 3-0, Wednesday night, in its most recent game.
"This is all very rapidly happening," O'Handley said. "I think right now we are in a situation where our guys we were here for practice so we sent them home (to host families) and when we hear a larger mandate from the league we will adjust our plan accordingly.
"As of right now, the players are just off until the league decides what they are going to do.
O'Handley says the league has been very proactive in addressing and monitoring the situation.
"I don't think anything is final, but we have to consider the health of our players and staff, the health of our fans and the health of our community," O'Handley said. "This situation is very fluid. There is no clear path and I'm hopefully beyond hopeful that this passes with some kind of speed, with the least bad results for all human kind and we can get back to playing hockey.
"But that is something that will be evaluated by someone way past me."
The Black Hawks announced that raincheck/make-good policy for tickets will be announced once the scope and duration of the postponement comes into focus and telling fans to hold their purchased tickets for the time being.
"We are thankful for the many thoughtful expressions we have received from Cedar Valley hockey fans, who have been very understanding of the situation," Black Hawks president of Business Operations Joe Greene said. "There are many reasons Black Hawks fans are the greatest in hockey, and I think we will see more of those reasons in the days ahead."
Waterloo had 13 remaining games on its schedule, including eight at home inside Young Arena.
Be the first to know
Get local news delivered to your inbox!