WATERLOO — A pair of splashy trades prior to the Feb. 27 trade deadline brought experience and talent as the Waterloo Black Hawks look to make a United States Hockey League postseason push.
Waterloo made its first head-turning move Jan. 14 when the club acquired Finnish forward Miko Matikka, a third round draft pick by the Arizona Coyotes in 2022, from the Madison Capitols. At the time, Matikka led Madison with 16 goals and 35 points which put him at fourth in the league.
Three weeks following his acquisition, Matikka said he welcomed the chance to join a team in the playoff hunt as opposed to Madison, which currently ranks last in the USHL with 20 points.
"You play for those moments," Matikka said. "You play to go deep into the playoffs. You always want to win the championship. Getting the opportunity to come from bottom team to one of the best teams in the league, it means a lot for me."
In seven games for Waterloo, Matikka continued his strong play with three goals and six points as he settled into his new surroundings. The Helsinki, Finland, native credited his new Waterloo teammates with aiding his transition.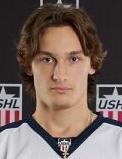 "We have a good group of guys," Matikka said. "They took me in pretty well. It is never an easy thing coming to a new team — especially because I am from Europe — I think the guys have done an amazing job of taking me under their wing."
On Tuesday, the Black Hawks announced another trade which netted them an NHL prospect. Waterloo bolstered its blue line with Minnesota Wild prospect Nate Benoit in a deal with the Omaha Lancers.
For Benoit, he finds himself in a new home in the USHL for the second time in his career. Tri-City dealt Benoit to Omaha last season prior to the trade deadline as the Storm made a playoff push of their own.
"It is better the second time," Benoit said. "I am more prepared for it. … I know what to expect coming into a team late in the season late in the season is hard. It is nice that I am coming into a good team, a tight team, a close team."
This season, Benoit gets to be on the other end of the trade with the Black Hawks in second place in the western conference and the Lancers occupying the bottom spot in the west.
"It is nice," Benoit said. "I am not going to say anything bad about Omaha because I loved it there. They treated me well. But, I definitely think it is going to be nice to be ultra-competitive again at the end of the season."
Benoit joins Waterloo confident he can make an impact as soon as he slots into the lineup — which could be as early as Friday in Tri-City.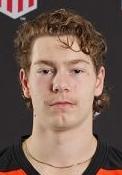 "I know all of their systems and their structure," Benoit said. "So, they cannot throw any curve balls at me. I do not think anything is going to change. Whatever game plan coach gives us, it is more about following that."
With three seasons under his belt in the USHL, he has faced Waterloo 11 times and experienced a game in Young Arena as a member of the road team four times.
"I will finally be excited for cowbells," Benoit said. "When you are playing against [Waterloo] and the crowd gets involved, it sucks. But, I am sure when you are in your home barn and the crowd is involved as they are, it will be nice to have their support."
Waterloo head coach Matt Smaby described the team as lucky and excited to add both Matikka and Benoit to the roster.
"We are really excited to have them," Smaby said. "The challenge is just getting them up to speed with how we are playing and what we are doing and getting them comfortable with the group."
Although the acquisitions serve as a clear marker of where the organizations sees themselves, Smaby said the goals of the team have not changed since the beginning of the year.
"I told our guys at the beginning of the year our goal was to win," Smaby said. "Adding some pieces to our team is really important. The guys have done a really good job up to this point to put us in a good spot. Now, the challenge is to keep pushing."