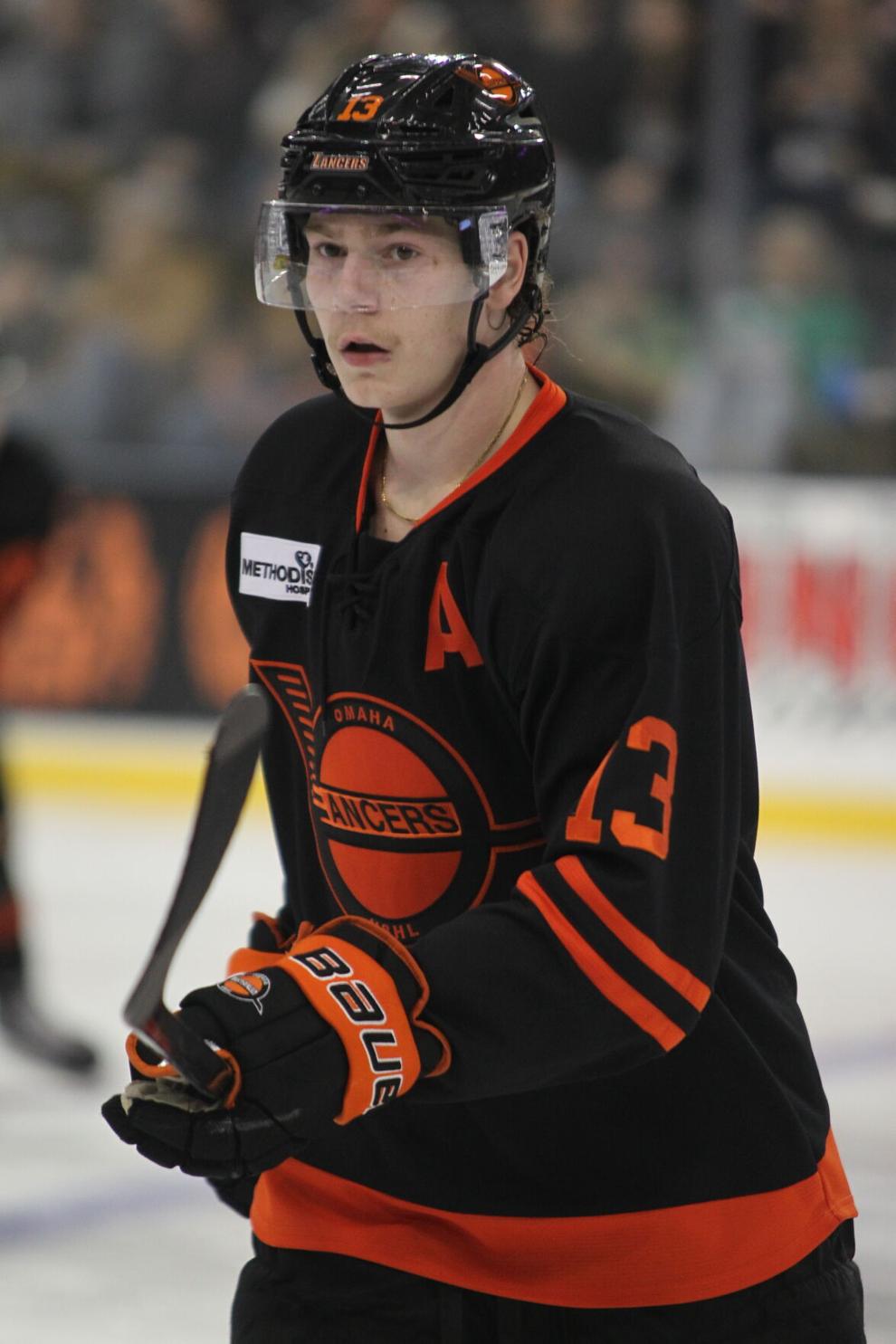 WATERLOO – Nate Benoit expected to play his 100th United States Hockey League regular season game this weekend; he might not have anticipated the milestone to come as a member of the Waterloo Black Hawks, nor during a game against his original USHL club.
The veteran defenseman originally from Bow, New Hampshire, was acquired by Waterloo from the Omaha Lancers in a trade announced Tuesday. Benoit is expected to join the Hawks in time for weekend road games versus the Tri-City Storm, for whom Benoit made 42 appearances beginning in April of 2021.
Before starting his junior hockey career, Benoit played for the same Mount Saint Charles Academy program which later produced Waterloo goaltender Jack Spicer. The six-foot, 190-pound defenseman was chosen in the sixth round of the 2021 NHL Draft by the Minnesota Wild before joining Tri-City fulltime that fall. Benoit is committed to the University of North Dakota, as are his new Waterloo teammates Keith McInnis and David Klee. Hawks Head Coach Matt Smaby and General Manager Bryn Chyzyk are also North Dakota alumni.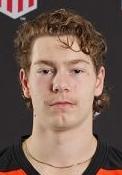 "Nate was wearing a 'C' for Omaha, and we are bringing him in, because we believe he can join this team and immediately be one of our leaders," said Chyzyk. "There's a lot to like about Nate with his skill and size. Coupled with his maturity and experience, he is a player who makes us a better team the first time he steps onto the ice."
This season, Benoit had played in 37 Lancers games, recording four goals and 13 assists. Those 17 points ranked him fourth in scoring for Omaha and first among the team's blue-liners. Leaguewide, he is just outside the top 20 in scoring by defensemen.
Traded from Tri-City to Omaha midway through the 2021/22 campaign, Benoit's career scoring numbers in the USHL include five goals and 21 assists. During the Clark Cup Playoffs last spring, he also notched a goal and two assists for the Lancers during a four-game series against the Storm.
Benoit's acquisition is the latest move for the Hawks, who have also added forwards Caden Brown and Miko Matikka since Christmas. Brown has 15 points (six goals, nine assists) in 14 games, while Matikka has accumulated three goals and three assists in seven appearances for Waterloo. The Black Hawks are 11-3-0 since Brown's debut on December 30th.
Waterloo's trip to Tri-City this weekend represents the beginning of a four-game road swing. The Hawks return home to host the Fargo Force on Friday, February 24th at 7:05 p.m.