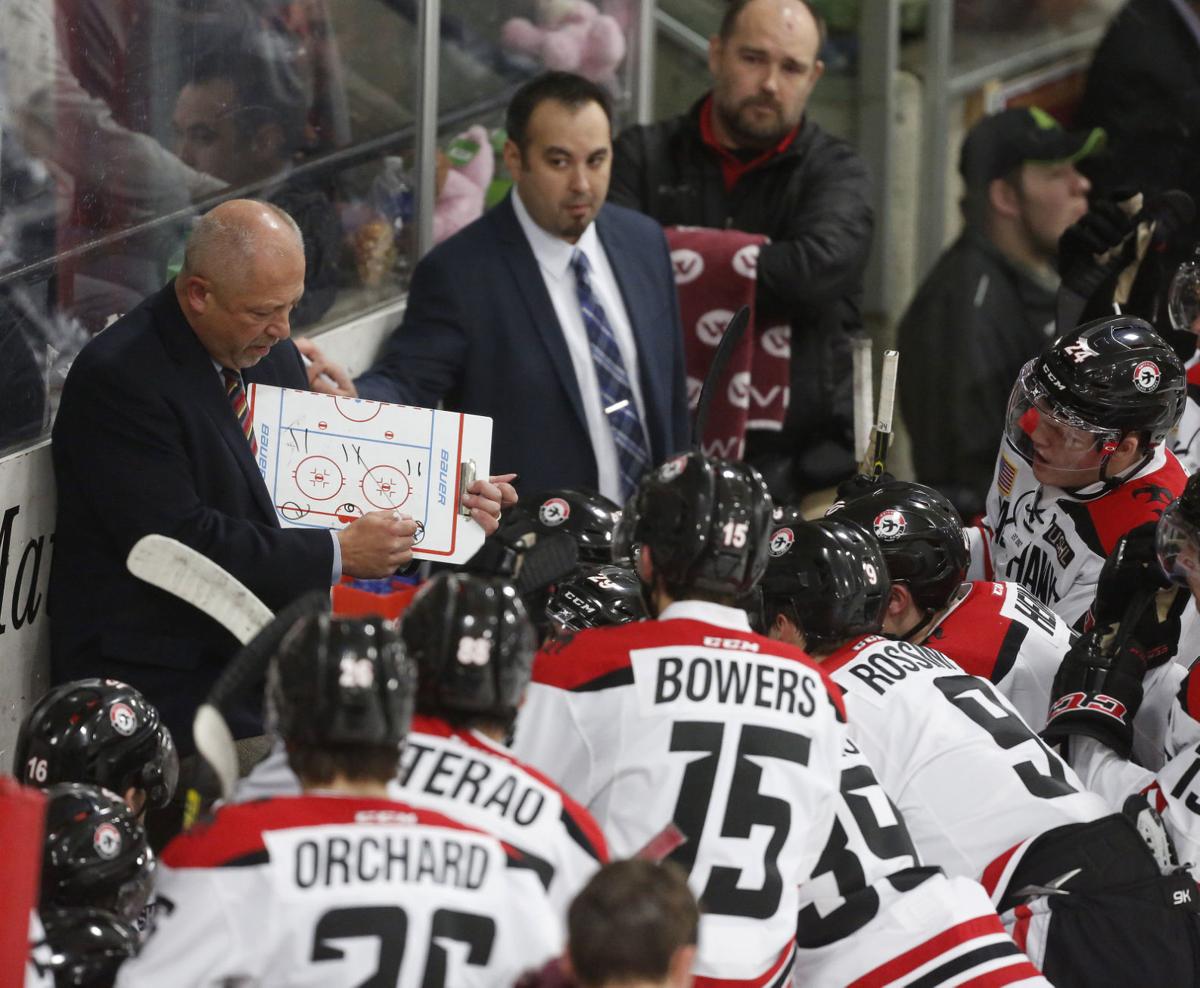 CHICAGO – The United States Hockey League announced Friday that it plans to start the 2020-21 season this fall with the intention to play a full schedule.
The Board of Directors met Thursday in the first of a series of weekly scheduled Zoom calls to review Return to Play protocols for the coming season based on the latest COVID-19 health precautions.
"Our Board of Directors meetings have been another great example of how in a time of uncertainty across sports, our clubs are coming together to provide the best opportunity for our players to continue their development in the safest manner possible," said USHL President and Commissioner Tom Garrity. "Each of our member clubs was represented as we discussed the best way to return to play for the 2020-21 season while ensuring the safety of everyone involved in returning to the ice."
That means most teams will begin having high school players report in mid-August and the rest of their squad in early September, usually after Labor Day.
The USHL said it has separate scheduling and competition committees which will focus on providing its franchises the most accurate and up-to-date information for the league's return to play.
The league also announced a return to play document which will be updated daily and features guidance on safety protocols at the local, state and national levels.
The 2019-20 season was halted in mid-March with the Waterloo Black Hawks leading in the Western Conference.
Black Hawks head coach P.K. O'Handley said he and the Waterloo staff, both front office and coaching staff, in conjunction with Young Arena manager Chris Dolan have spent hours upon hours on a daily basis coming up with building protocols.
In a normal season, Black Hawk players spend a bulk of their day in-season inside the arena whether that is at practice, conducting dry-land training or hanging out with teammates in the locker room. Those events will not take place as usual during the 2020-21 season.
"The answer is no," O'Handley said if there will be any sense of normalcy inside Young Arena for players. "We have a plan. It is a temperature check at home. It is a temperature check in the car, at the door. It is your mask on before entering the building and it is washing your hands once inside.
"Then, you get yourself ready go to the ice and practice. When practice is over you go clean yourself up and leave immediately. You just can't hang out. That is the reality of it until we have a vaccine."
When it comes to games, in particular road games, the Black Hawks have a plan for that which includes potentially using two charter buses for every road game in order to socially distance.
"Our bus company which we've used for many, many years … we trust our buses will be sanitized," O'Handley said. "Our plan is we will have an advanced group travel separately to where we play. I'm sure those arenas will sanitize, but we are going to do our own in addition.
"Our (coaching) staff will travel in another separate vehicle. There is a lot to this. We might be able to pull off one bus if we can use multiple vehicles. We will reduce our travel party. My best guess is players who are not going to play in that game won't go."
O'Handley further said it has been a great exercise for the organization, COVID-19 or not.
"Just on procedures on how we do things," O'Handley said. "We have had sickness run through our teams for years and years. We're constantly in close contact. Some of things we are implementing, putting into place, I think you can alleviate, minimize the risk of sickness running through your team not only now in our current situation, but in the future, too."
O'Handley also says he feels fortunate that not a single billet family has stepped forward and said they can't house a player this season.
"We have spent hours a day talking what this season and what will it look like and how we are going to do it," O'Handley said. "First and foremost is the billet family. These aren't professional players. They are young men, many of them still in high school. The billet family is a very important piece of this entire operation. How does that all work. We haven't had anybody say we are not doing it so that is great."
Be the first to know
Get local news delivered to your inbox!