DES MOINES – Max Magayna knows about this history.
He knows it has been nine years since Waterloo Columbus has had a state champion. Magayna knows in the illustrious history of wrestling in the city of Waterloo that only one freshman has ever won a state championship – Columbus' own Joe Gibbons in 1978.
Magayna says that knowledge is nice to have, but is not the motor driving his engine.
Friday with an 8-0 decision over East Buchanan of Winthrop's TJ Lau in a Class 1A 152-pound semifinal, Magayna became Columbus' first state finalist since Charlie Jones in 2012.
"All my team is the reason why I won that semifinal match," Magayna said. "It was them who kept pushing me when I didn't get a pin in the first period. That victory was for my coaches and me wrestling for my team.
"That was me telling them thank you because of the work they put in inside the workout room that got me to to the finals."
Magayna (41-0) had pinned his previous two state tournament foes, including Josh Glendening of New London in a quarterfinal earlier Friday.
Athletes from Don Bosco, Nashua-Plainfield, Jesup, North Butler-Clarksville and Hudson had big opening day wins at the Class 1A state wrestling championships in Des Moines Thursday. 
Against Lau, Magayna scored an early takedown and earned three near fall points on the edge of the mat to lead 5-0 after one period. From that point on Lau battled, but Magayna proved to be the better wrestler.
Sailor teammates Sam Hackett at 138 and Carson Hartz at 170 also both made the podium. Hackett was alive to wrestle for as high as third, while Hartz will wrestle for seventh place.
CLOSING IN ON TITLE NO. 13: It was not mathematical as of Friday night, but Don Bosco of Gilbertville had a commanding 19.5 point lead 146 to 120.5 over Lisbon during their hunt for a third consecutive 1A state crown and 13th in school history.
"We push each other every day in the room and it is just mutually beneficial," said Cade Tenold, who is one four state finalists for the Dons. "We feed off each other's steam.
"We push each other to be the best we can and you see the results in the team score right now."
In addition to four finalists, the Dons secured 11 total medalists, the most for the program since 2008.
Cael Rahnavardi at 145, Cael Frost at 160, Cade and Carson Tenold at 170 and 182, all reached the state finals.
Rahnavardi returns to the 145 final for the second consecutive year after edging Dominic Lopez of New London 1-0 in tiebreaker one.
DES MOINES – The fruit of many years of hard work is starting to ripen for the Waterloo Colu…
"He gutted that one out," Hogan said.
Frost, already a three-time state medalist who had lost three previous times in the semifinals, broke through to the finals for the first time with a 7-1 win over Lake Mills' Casey Hanson. 
Cade Tenold destroyed Council Bluffs St. Albert's Cael McLaren with a 18-2 technical fall to make his second consecutive trip to the finals and Carson Tenold grinded out a 7-2 win over West Sioux's Cade Lynott at 182 to reach his third championship match.
Rahnavardi and both Tenolds all lost in the finals last year. Hogan had one piece of advice for them.
"Don't think about it for the next 24 hours," Hogan said. "Just have fun with it and enjoy it tonight. All four of our guys got opportunities to win their championship matches."
Don Bosco's Caleb Coffin (106), Garrett Funk (120), Cedric Yoder (195) and Jared Thiry (220) all lost in the semifinals.
Wrestling with a different level of fire and attitude than it had all season, Don Bosco captured its 11th state dual championship in program history and third in four years with a 34-25 win over Lisbon in the Class 1A state final at Wells Fargo Arena.
YOU LOOK LIKE A NERD: The 160-pound match will have a since of a familiarity for both wrestlers.
Hudson's Tate Entriken will face Bosco's Frost for the fourth time in 30 days. Entriken won the first two meetings before Frost won the district final 1-0.
Friday, Entriken used a third period takedown to beat Gabe McGoeough of MFL Mar-Mac, 3-2, to reach the finals as he will try to join his brother Taylan as a state champion.
Taylan won the 170-pound crown in 2017.
Prior to Friday's semifinal, Tate was approached by another wrestler who asked if he knew Tate Entriken.
Entriken, who wears glasses when he is not wrestling and make him look bookish, says the kid then told him, 'You, look like a nerd.'
"I guess I don't fit the picture of what people are telling me," Entriken laughed.
Entriken certainly didn't wrestle like a nerd Friday. He pinned Bryer Subject of West Hancock in the quarterfinals, his second pin of the tournament, before beating McGoeough.
"First period I was hoping to get a takedown, and obviously I didn't get that," Entriken said of the semifinal match. "The second was all about getting out from bottom and I did that pretty quick. Then the third period, I knew a takedown would be the deciding factor in that match and I pulled the trigger.
"This has required a lot of hard work and dedication."
OVER THE HUMP: Nashua-Plainfield sophomore Garret Rinken lost in the semifinals last season before settling for third place at 106.
That loss drove him for 365 days.
Friday his redemption tour saw him roll to his third dominant win of the 2021 championships as he scored a 9-0 major decision over Bryce Thompson of Highland (Riverside) to make the 113 final.
"You just got to wrestle," Rinken said. "Everybody is good down here and you just have to wrestle your match, keep your intensity.
"I just think about it all the time (wrestling in finals) because last year not being able to do it didn't allow me to complete my goal. Now I've made it to the finals and just got to win now."
Nashua-Plainfield hasn't had a champ since Andy Glaser won in 2012.
Tripoli senior Blake Brocka reached he 195 final with a 8-6 win over Dyersville Beckman's Owen Huehnergarth. …North Butler-Clarksville's Chet Buss, the defending 285-pound champ, earned a shot at title No. 2 with a 7-4 win over Lisbon's Brant Baldes in the semifinals.
Photos: State Wrestling Friday in Des Moines: Updated
State Wrestling Friday Semi 2A 2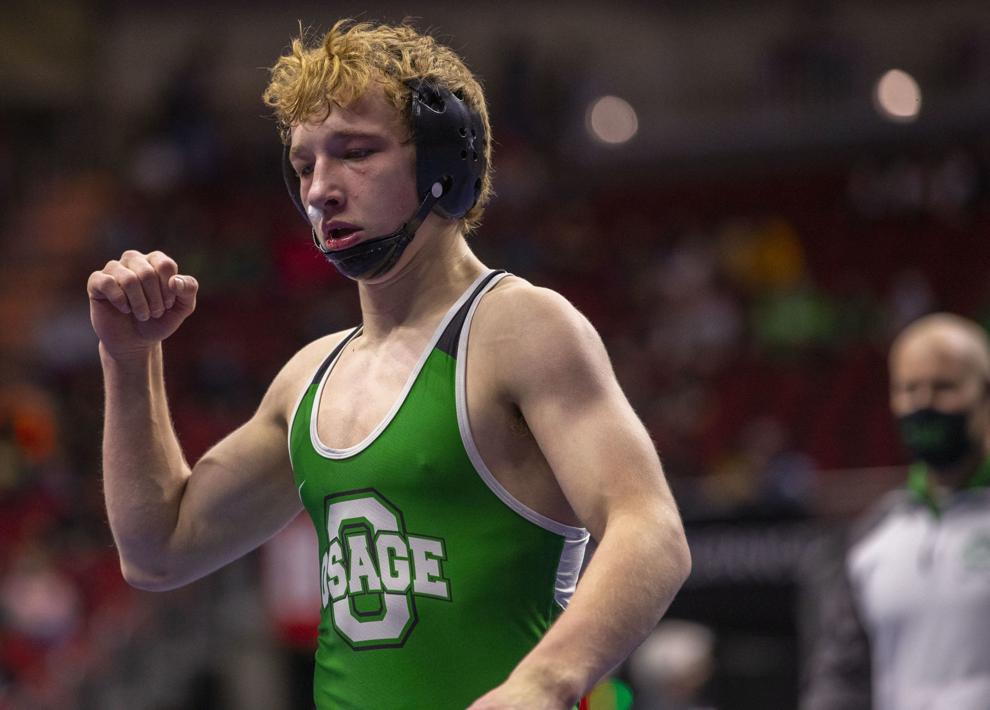 State Wrestling Friday Semi 2A 1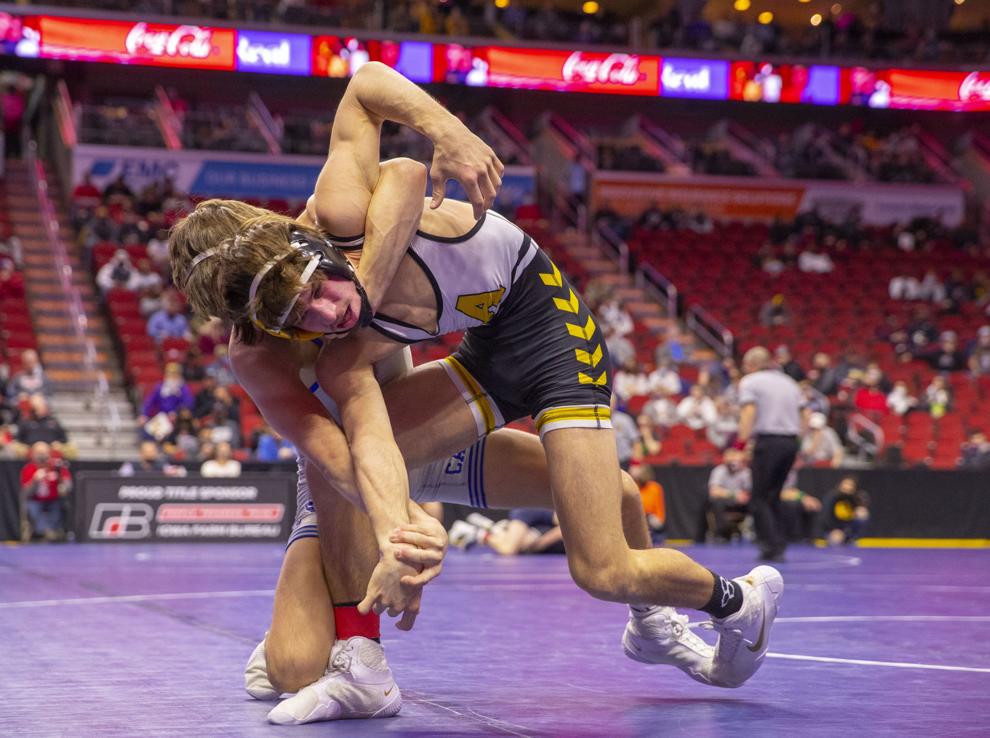 State Wrestling Friday Semi 3A 7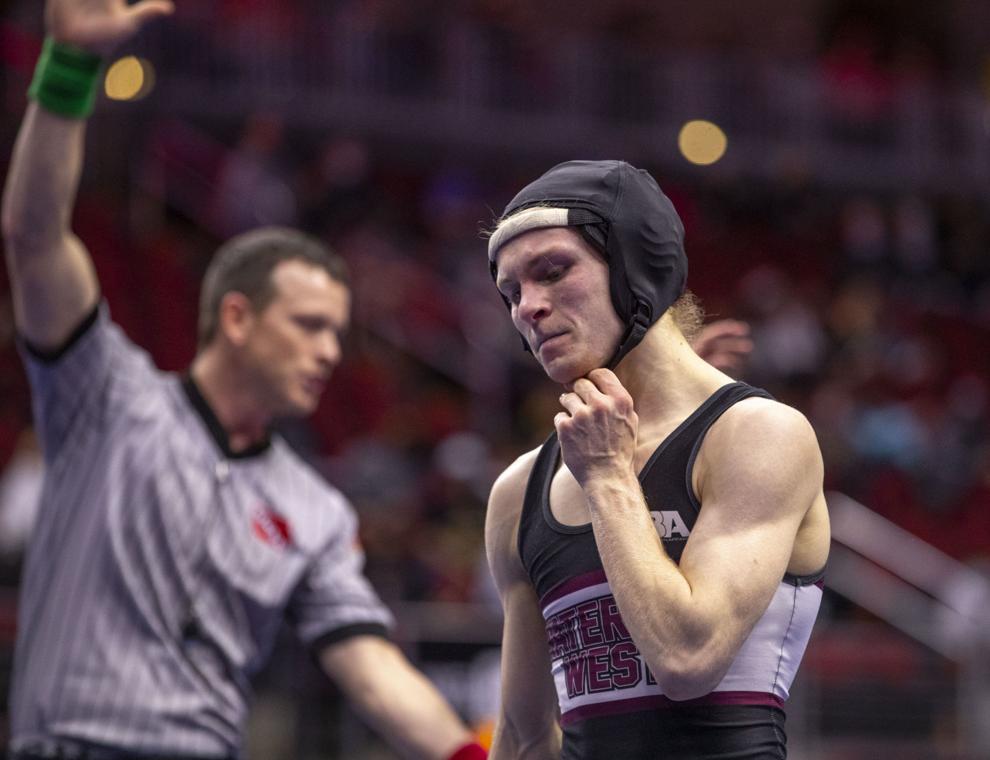 State Wrestling Friday Semi 3A 6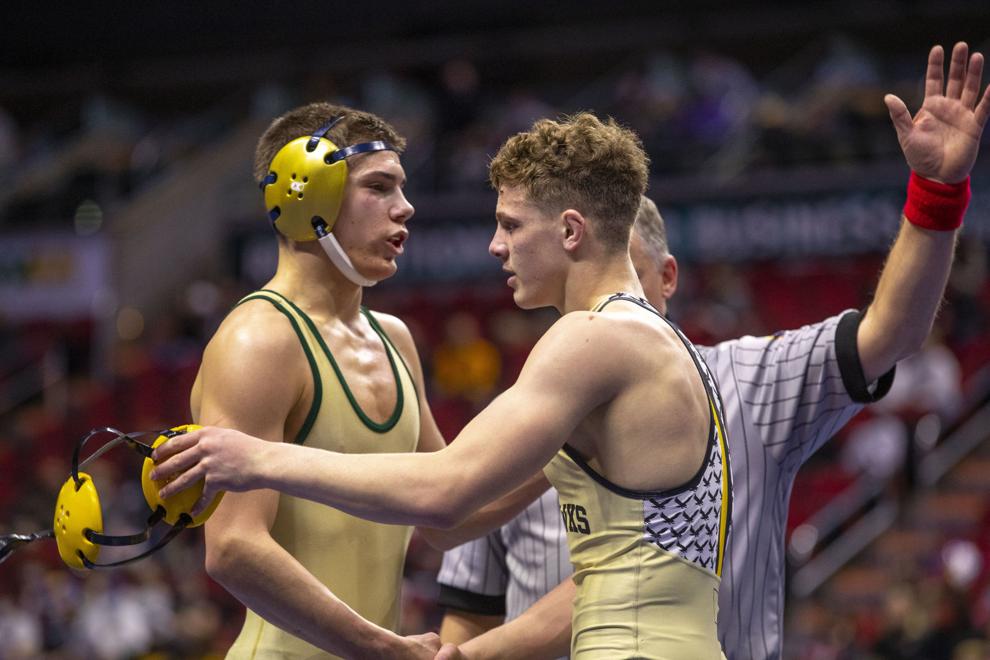 State Wrestling Friday Semi 2A 7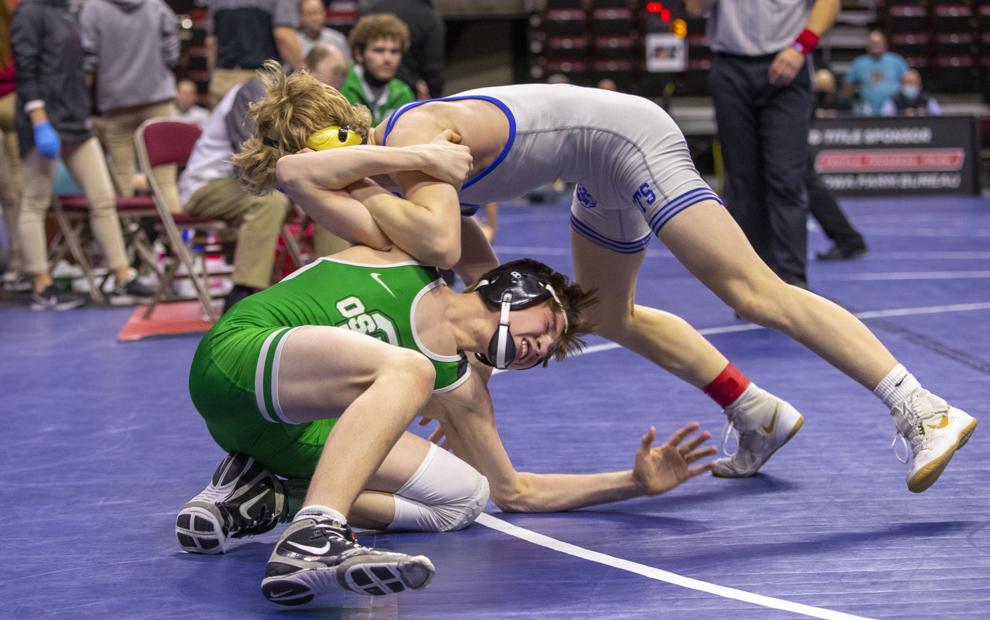 State Wrestling Friday Semi 2A 3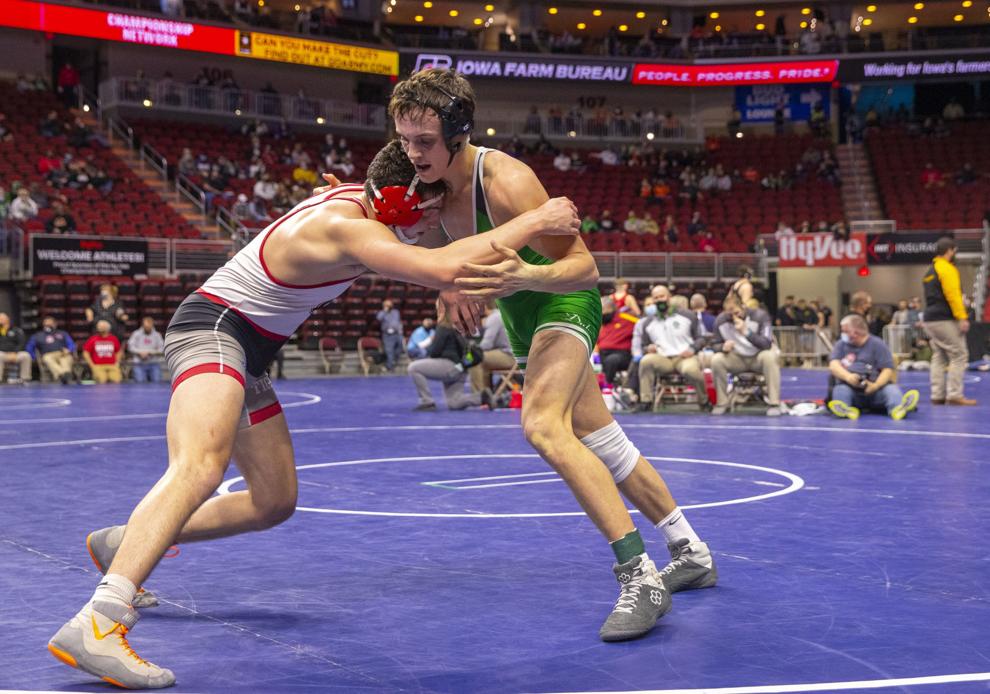 State Wrestling Friday Semi 3A 2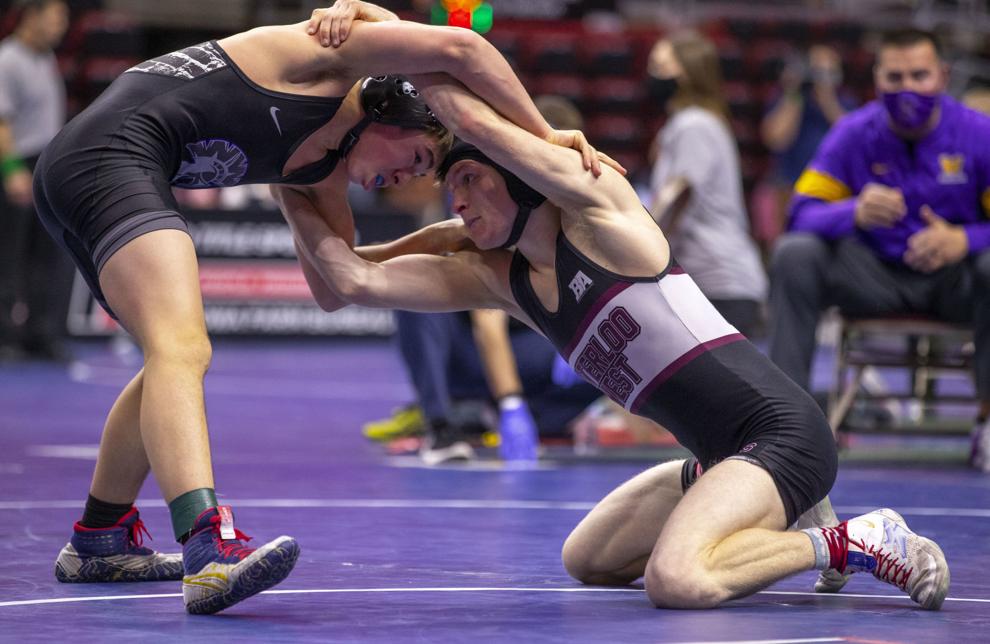 State Wrestling Friday Semi 3A 3
State Wrestling Friday Semi 3A 5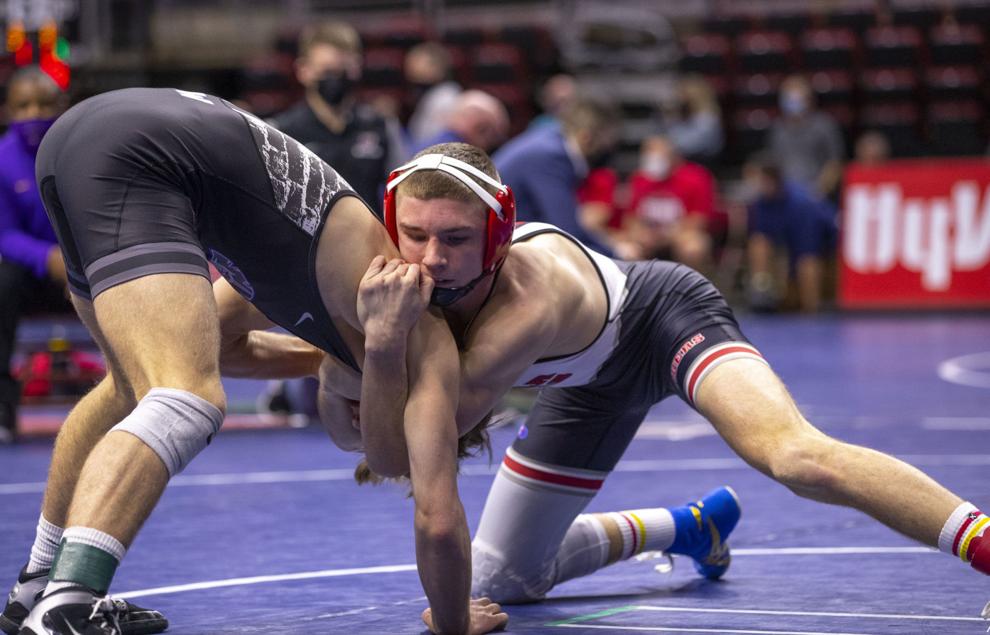 State Wrestling Friday Semi 2A 4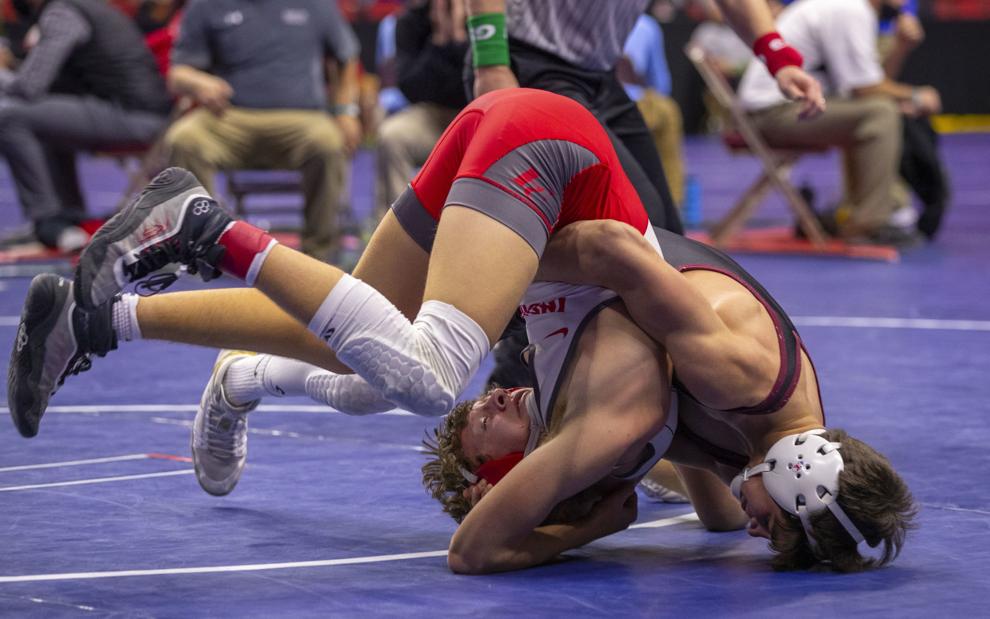 State Wrestling Friday Semi 2A 6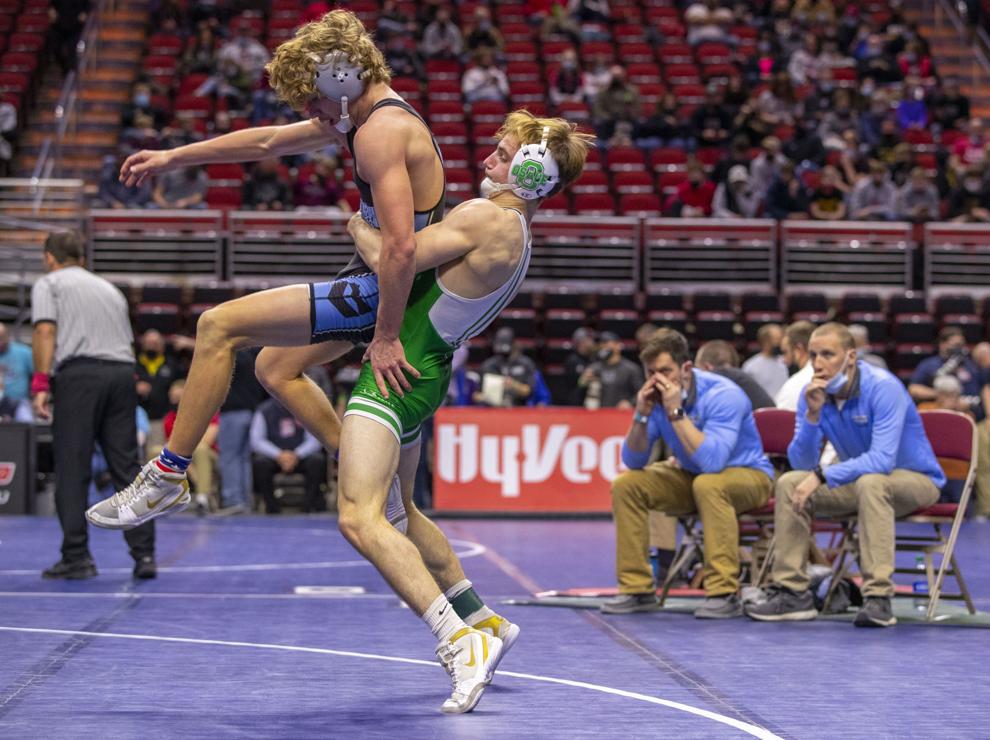 State Wrestling Friday Semi 3A 1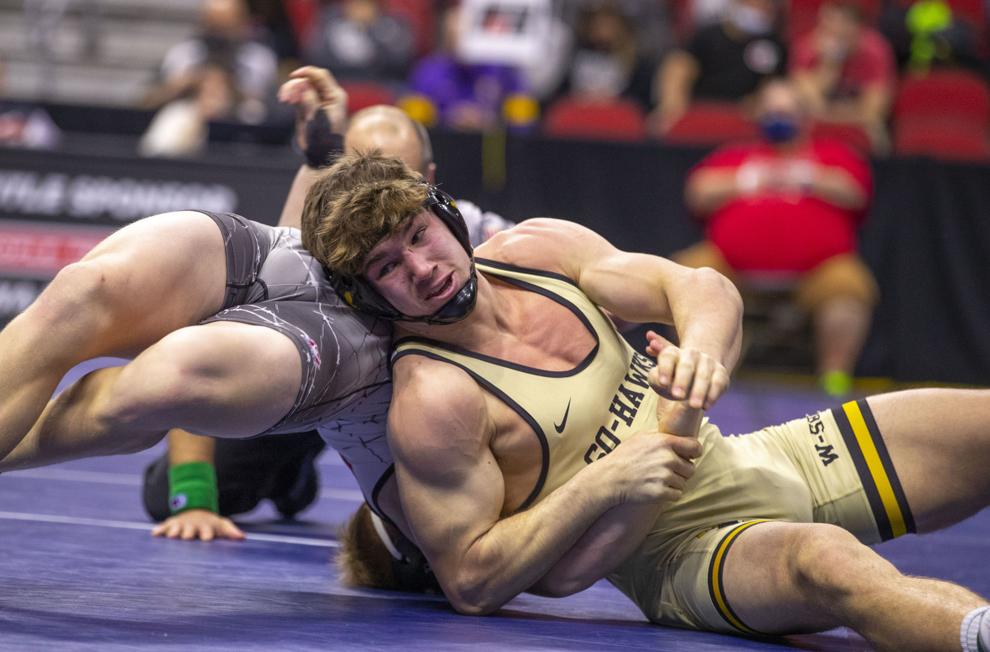 State Wrestling Friday Semi 2A 5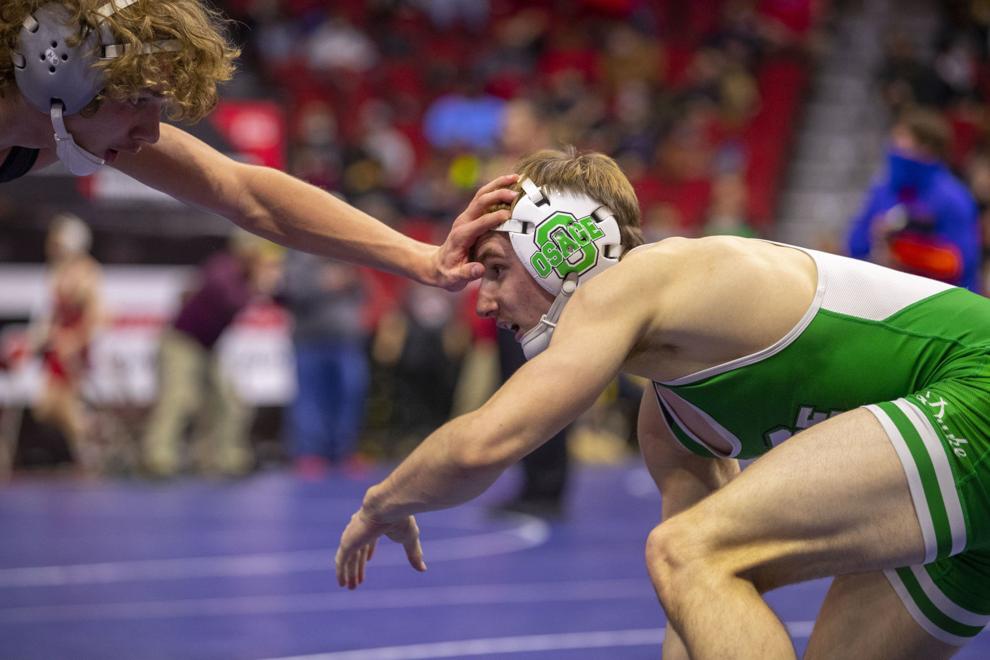 State Wrestling Friday Semi 3A 4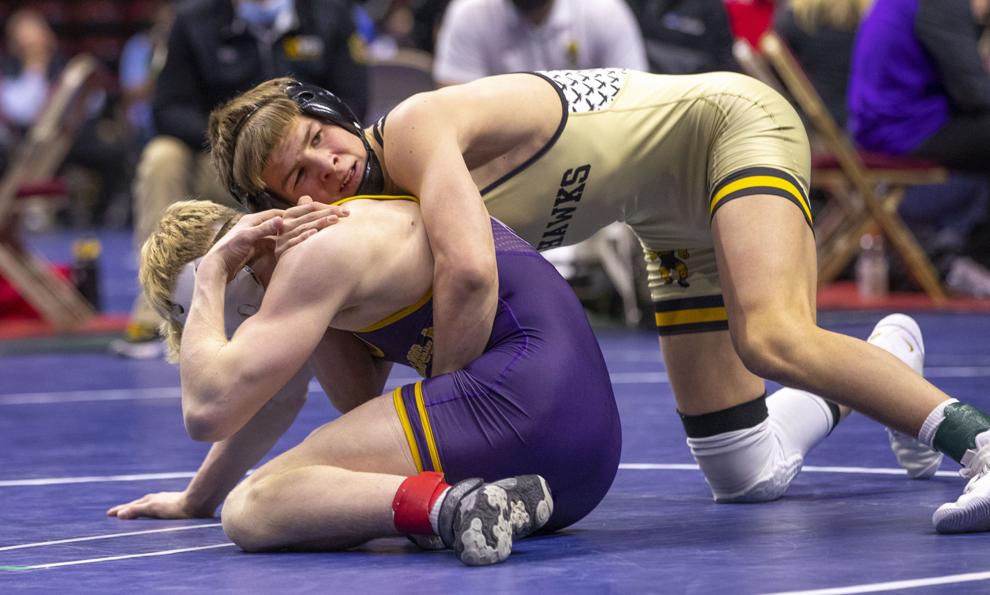 State Wrestling Friday Semi 1A 1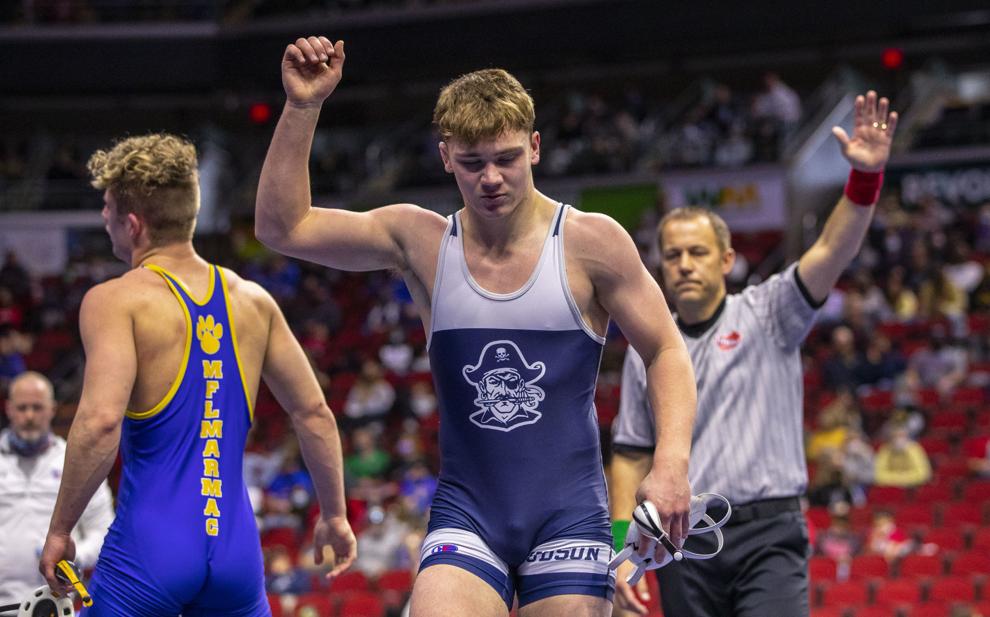 State Wrestling Friday Semi 1A 2
State Wrestling Friday Semi 1A 3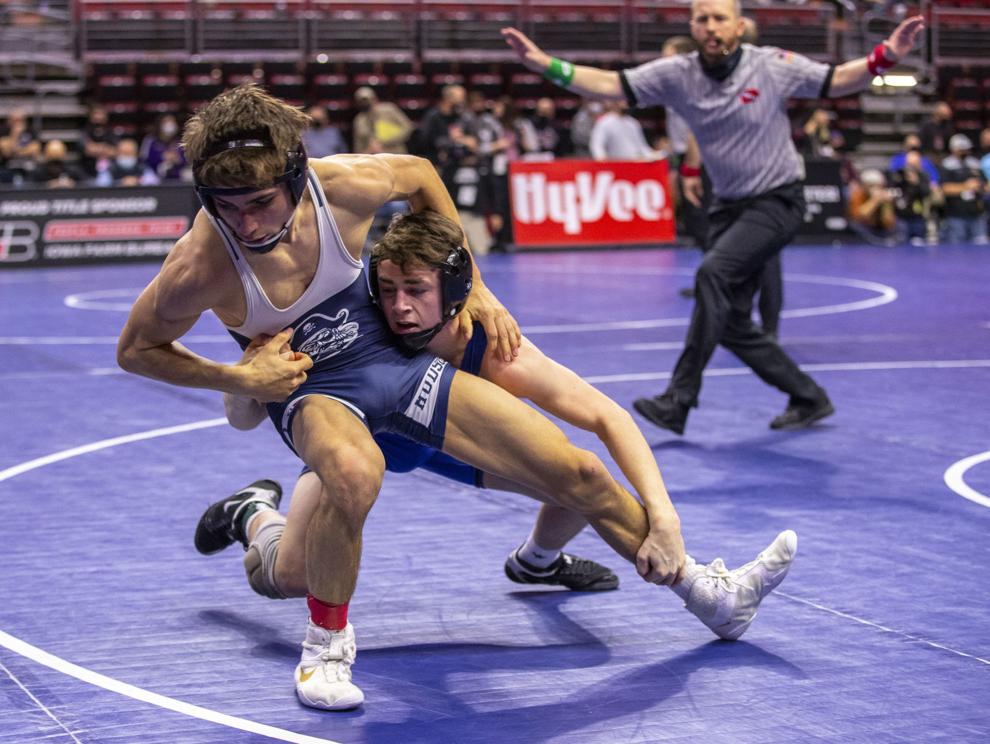 State Wrestling Friday Semi 1A 4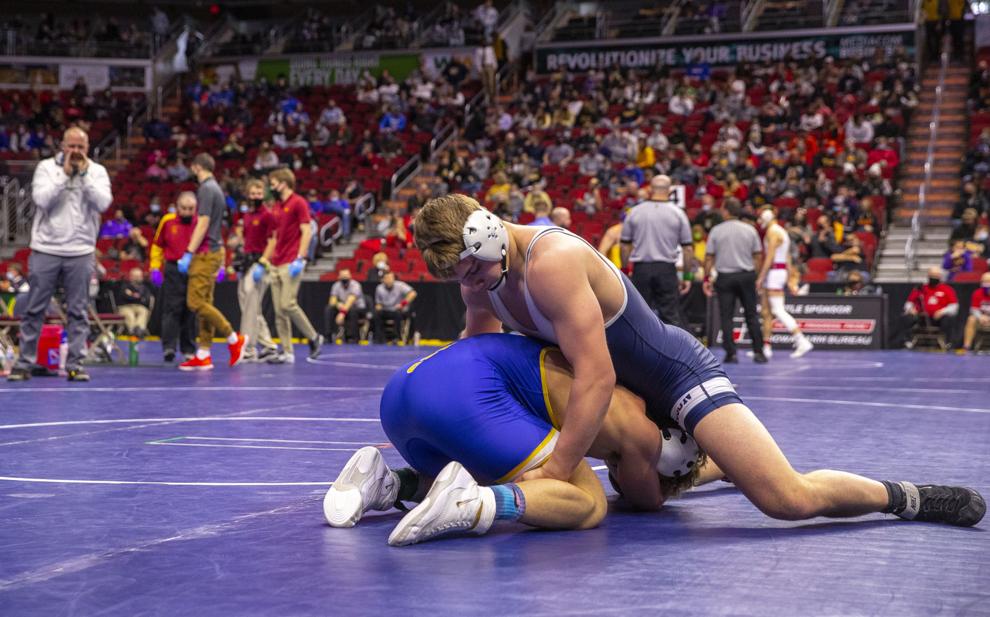 State Wrestling Friday Semi 1A 5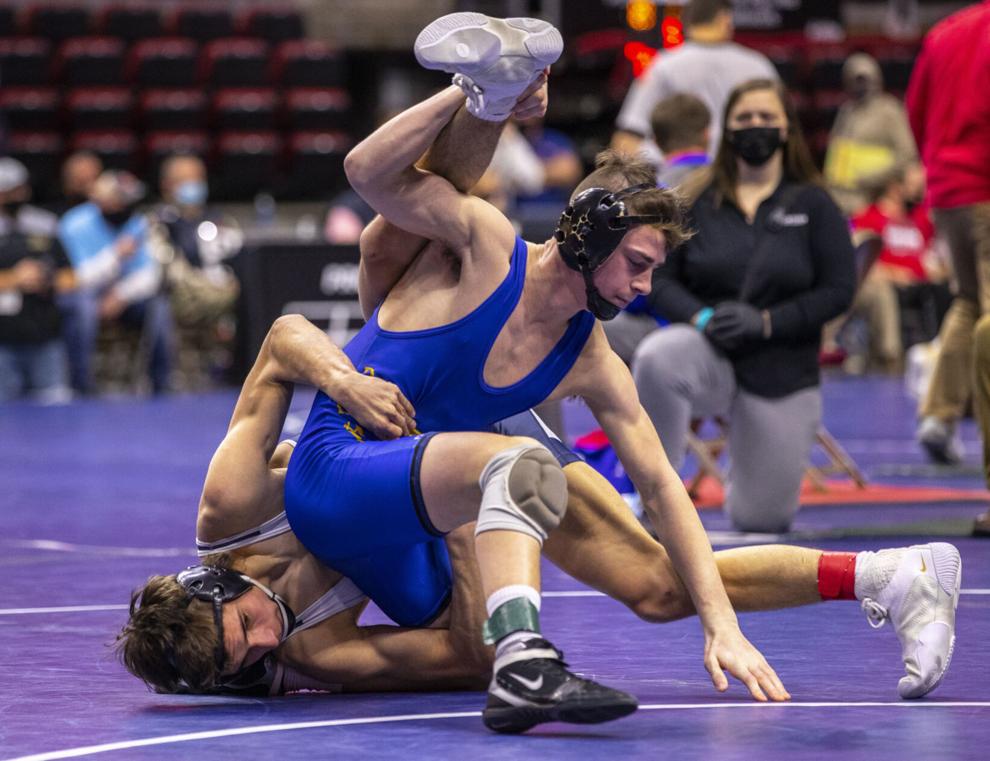 State Wrestling Friday Semi 1A 6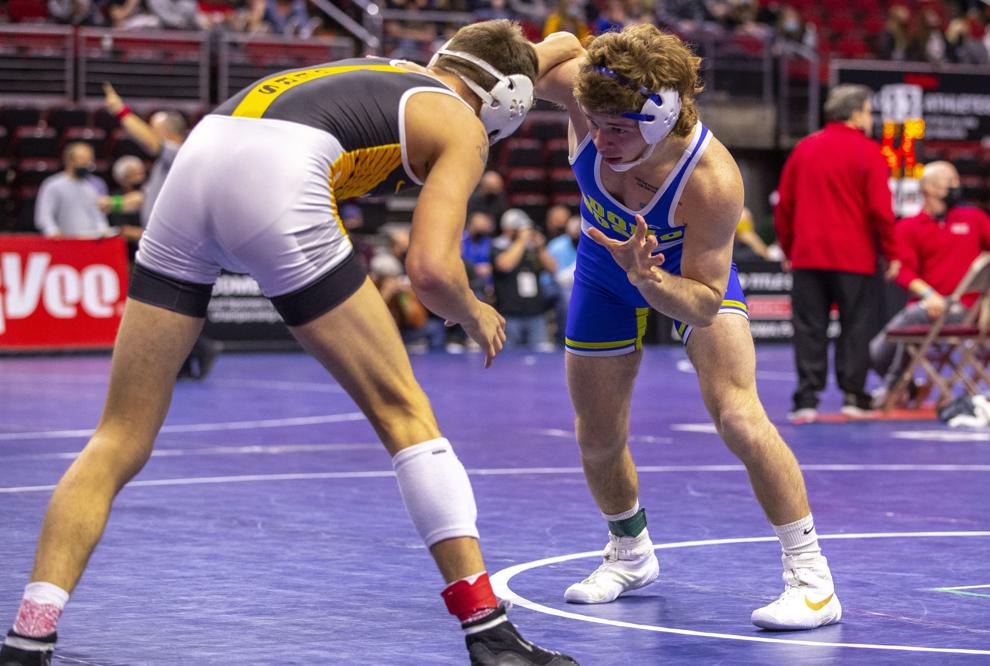 State Wrestling Friday Semi 1A 7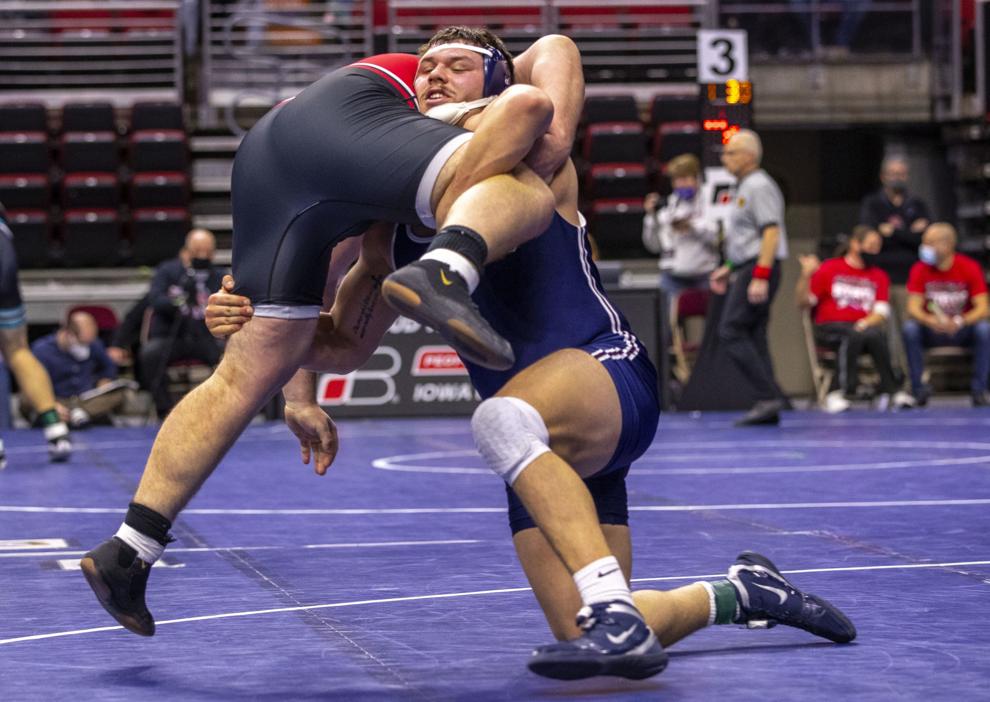 State Wrestling Friday Semi 1A 8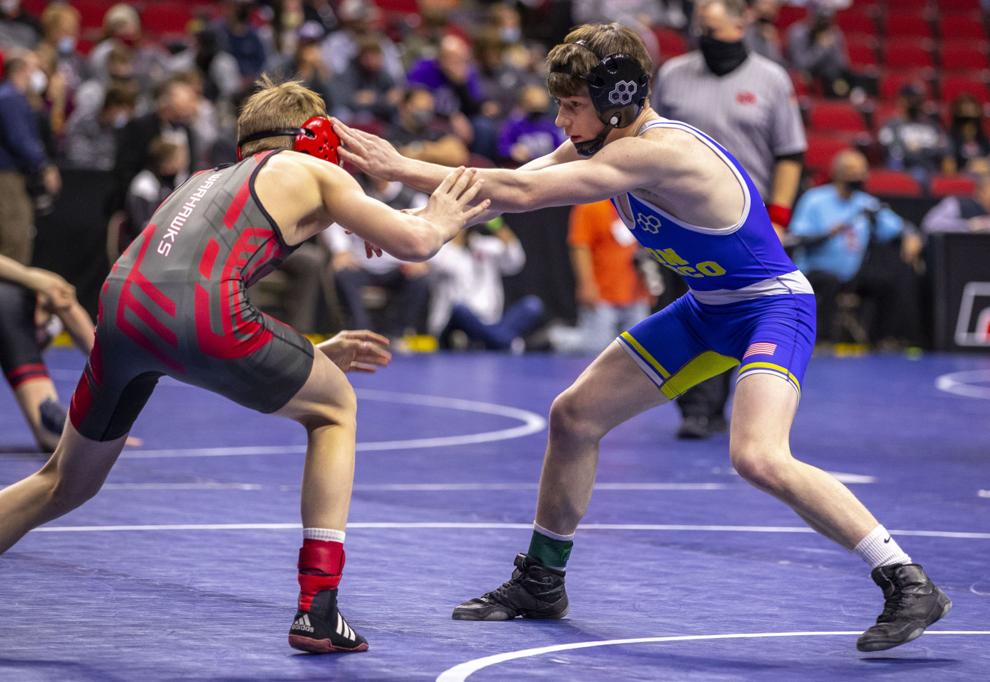 State Wrestling Friday Semi 1A 9
State Wrestling Friday Semi 1A 10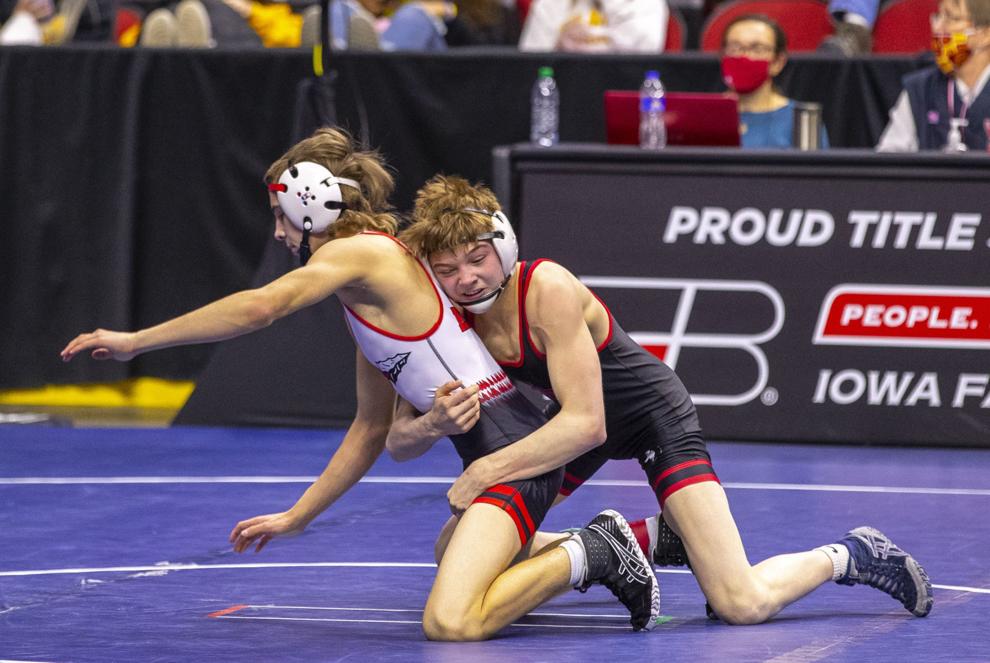 State Wrestling Friday Semi 1A 11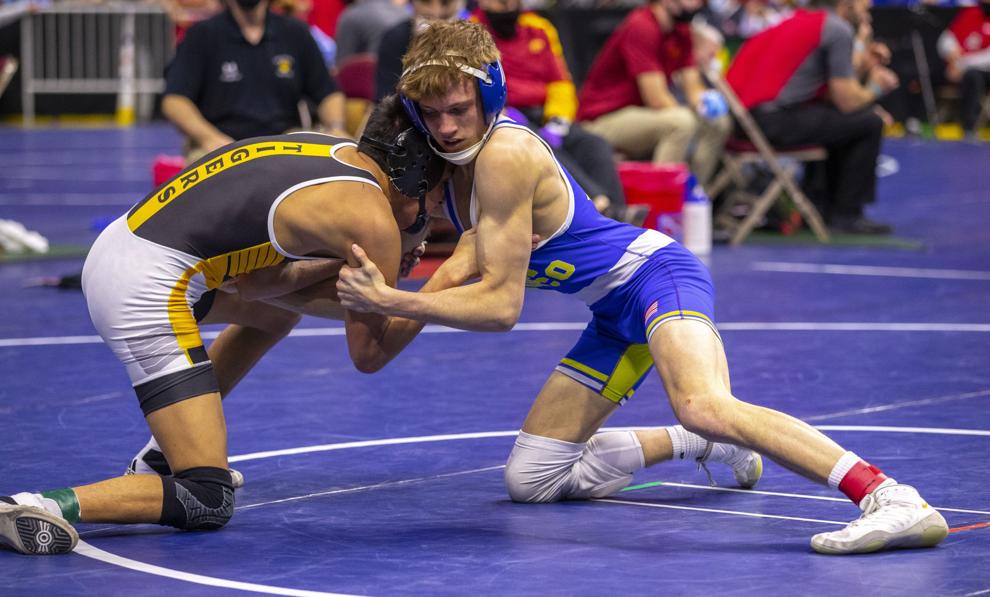 State Wrestling Friday Semi 1A 12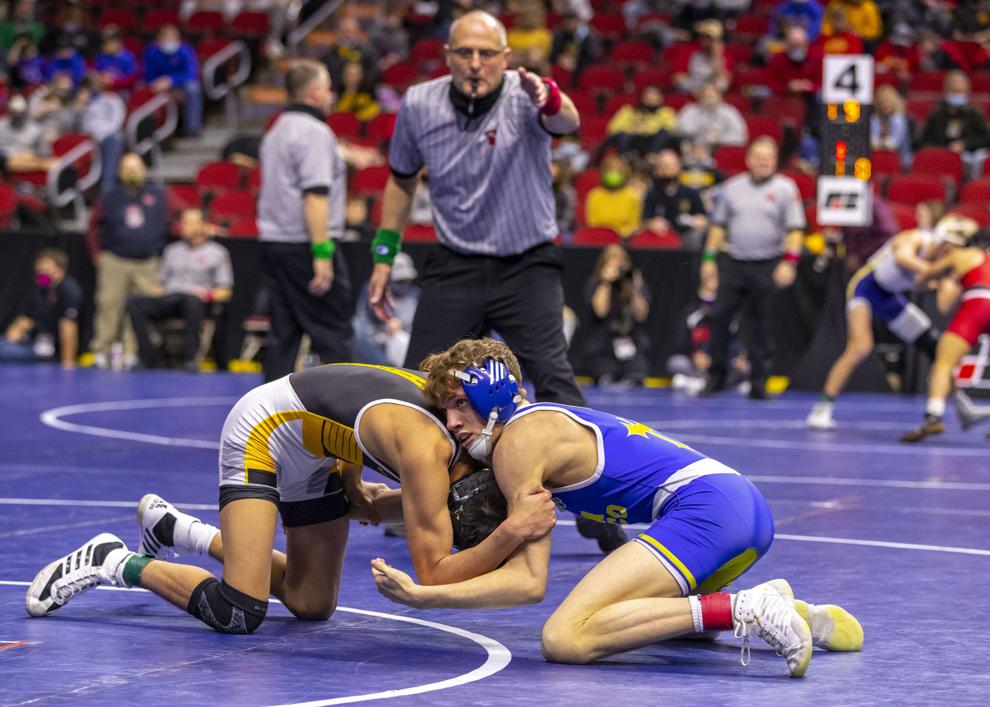 State Wrestling Friday Semi 1A 13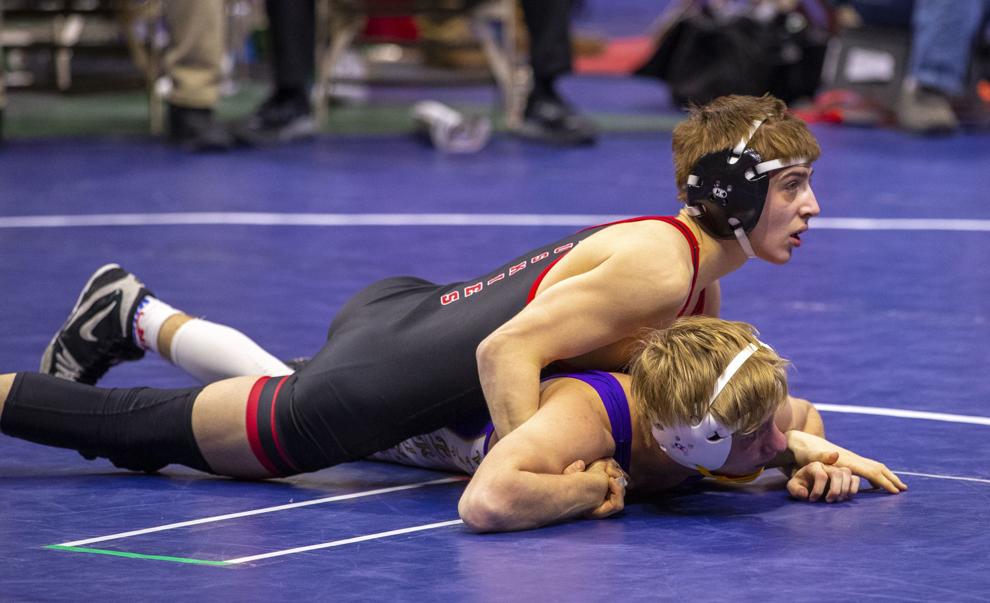 State Wrestling Friday Semi 1A 14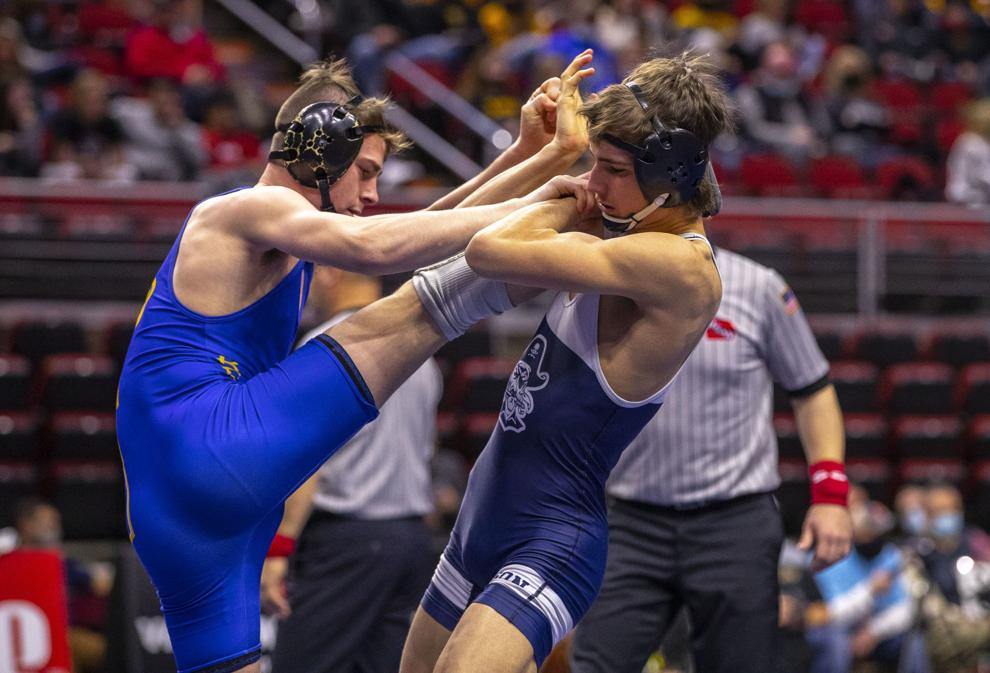 State Wrestling Friday Semi 1A 15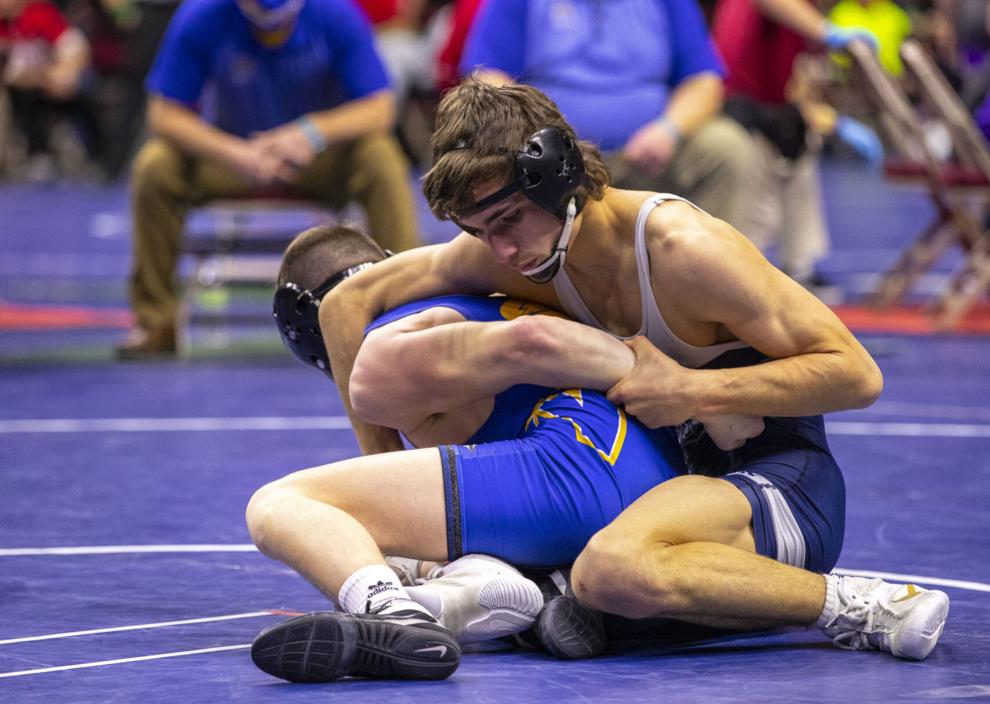 State Wrestling Friday Semi 1A 16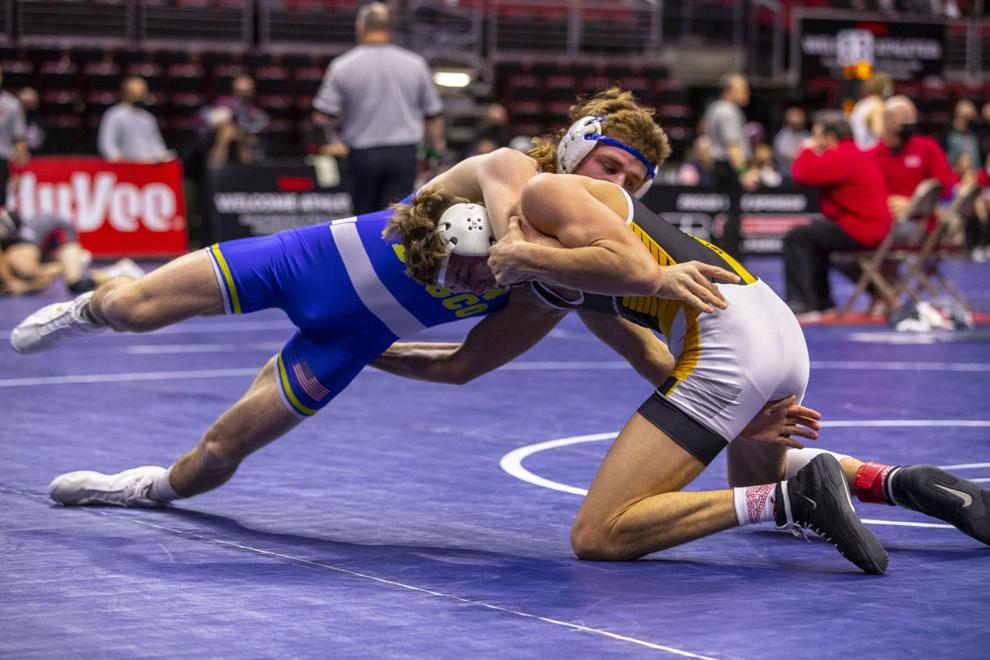 State Wrestling Friday Semi 1A 17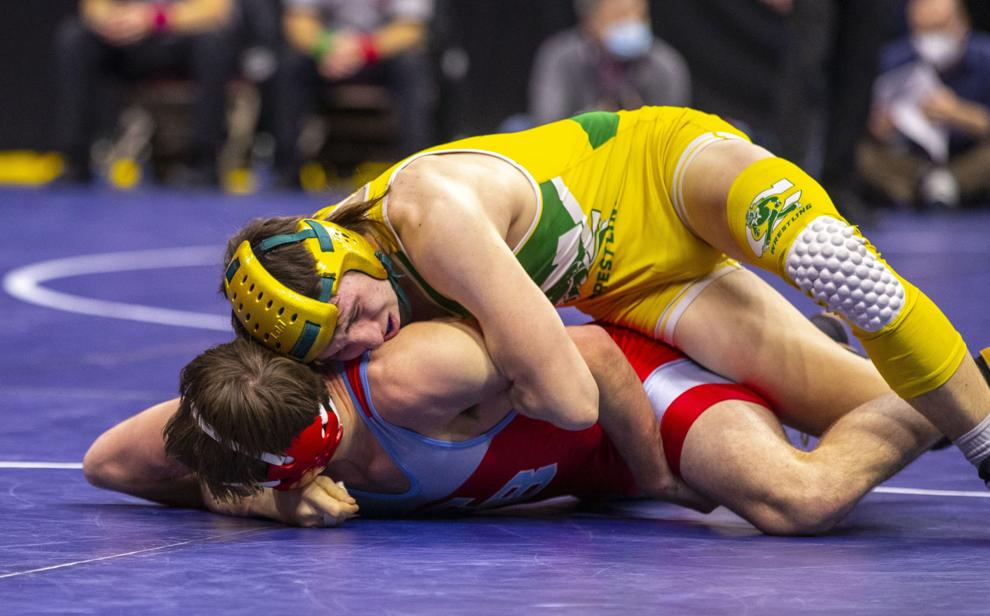 State Wrestling Friday Semi 1A 18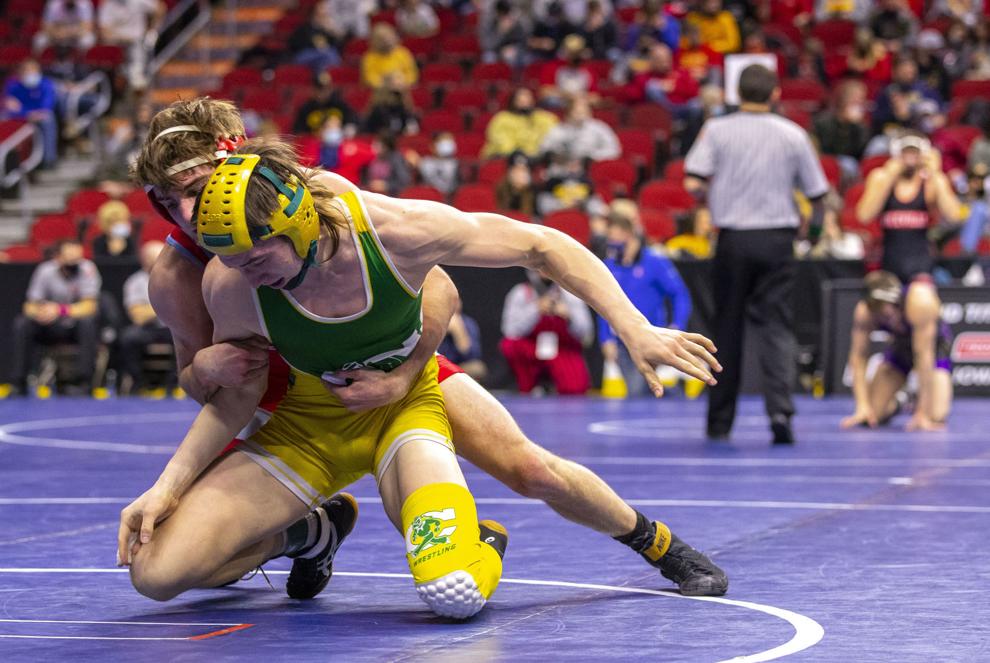 State Wrestling Friday Semi 1A 19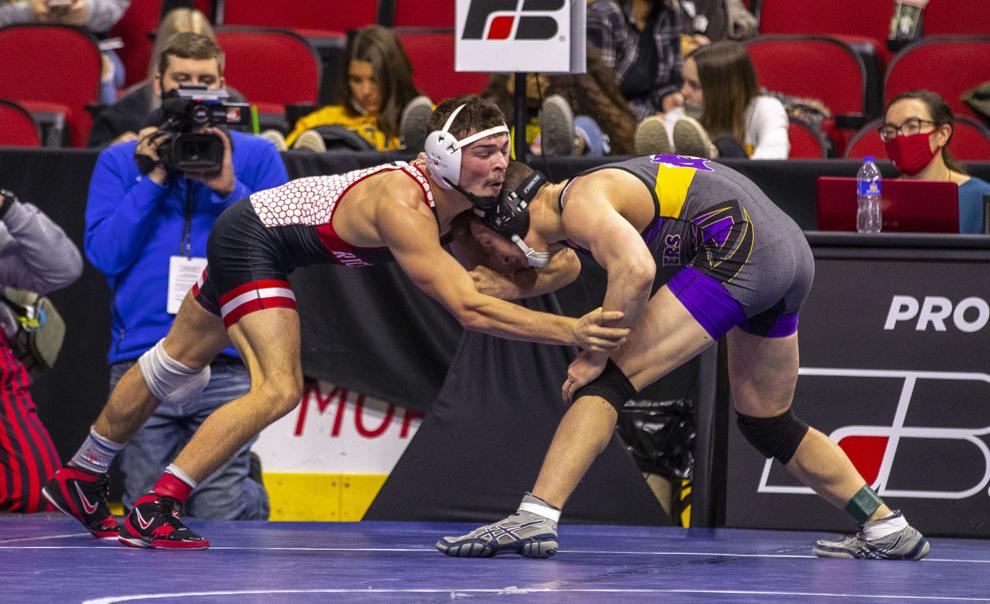 State Wrestling Friday Semi 1A 20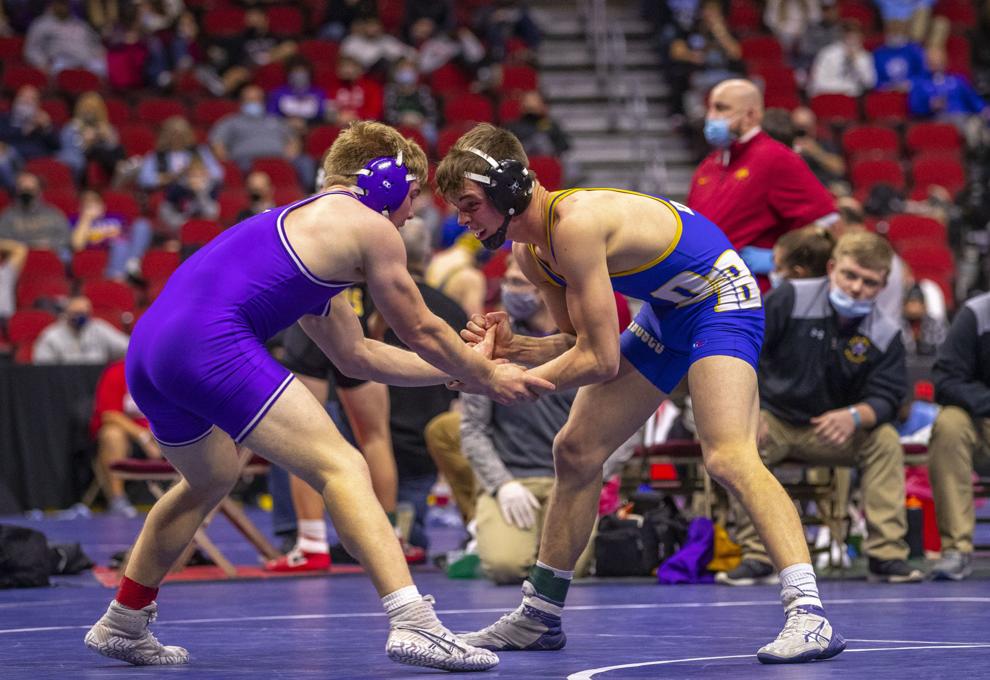 State Wrestling Friday Semi 1A 21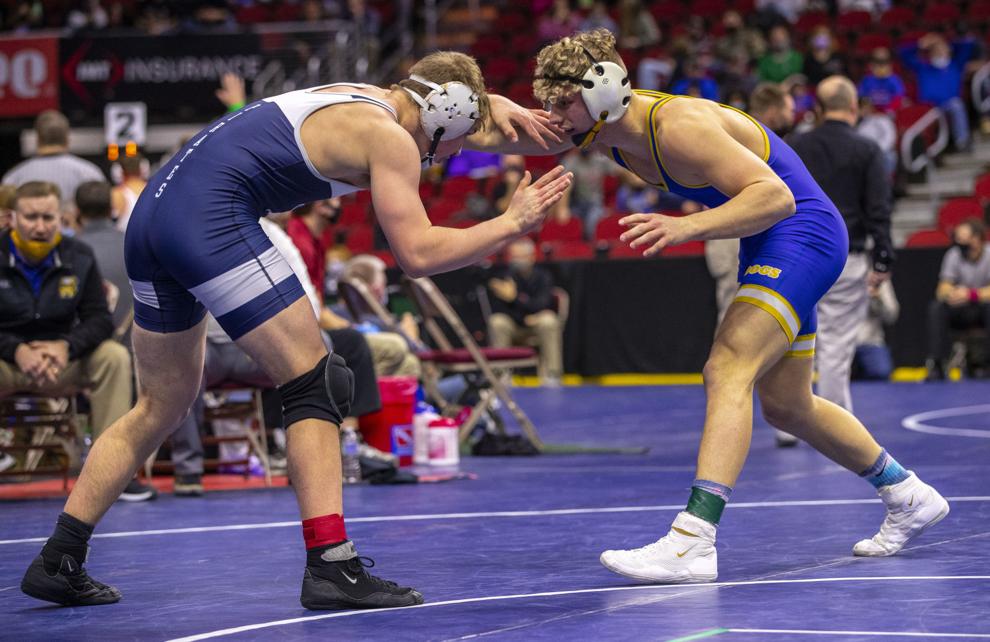 State Wrestling Friday Semi 1A 22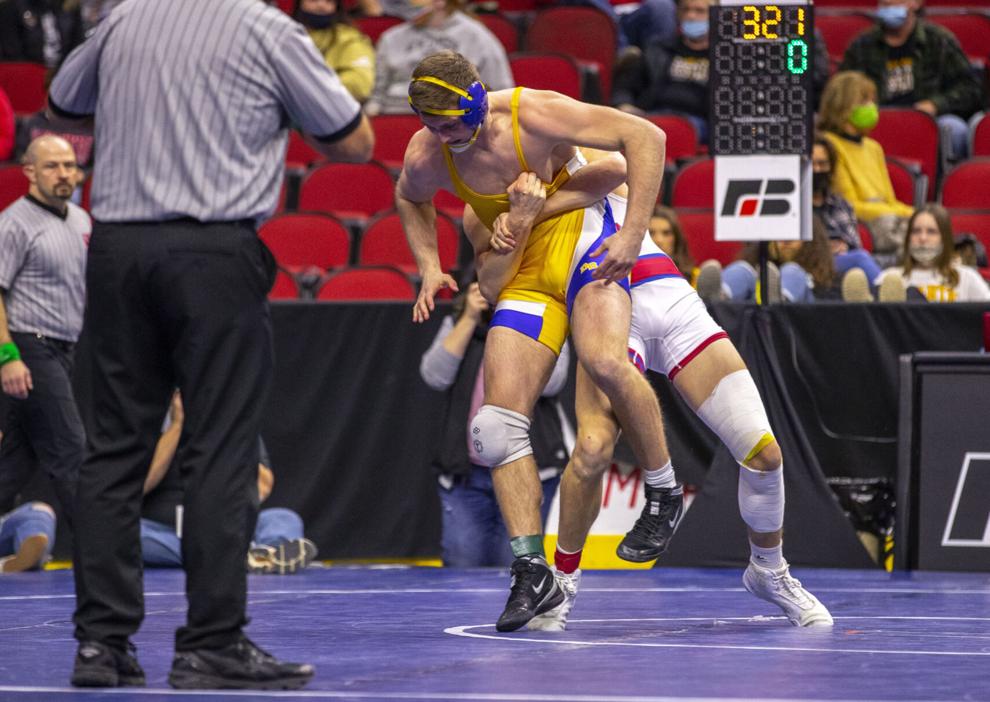 State Wrestling Friday Semi 1A 23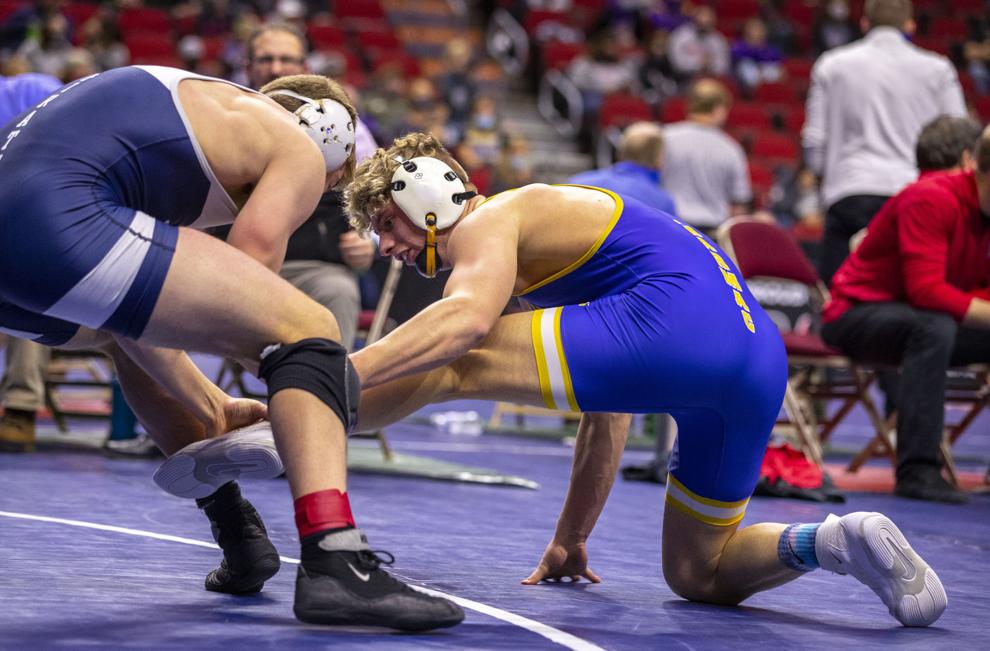 State Wrestling Friday Semi 1A 24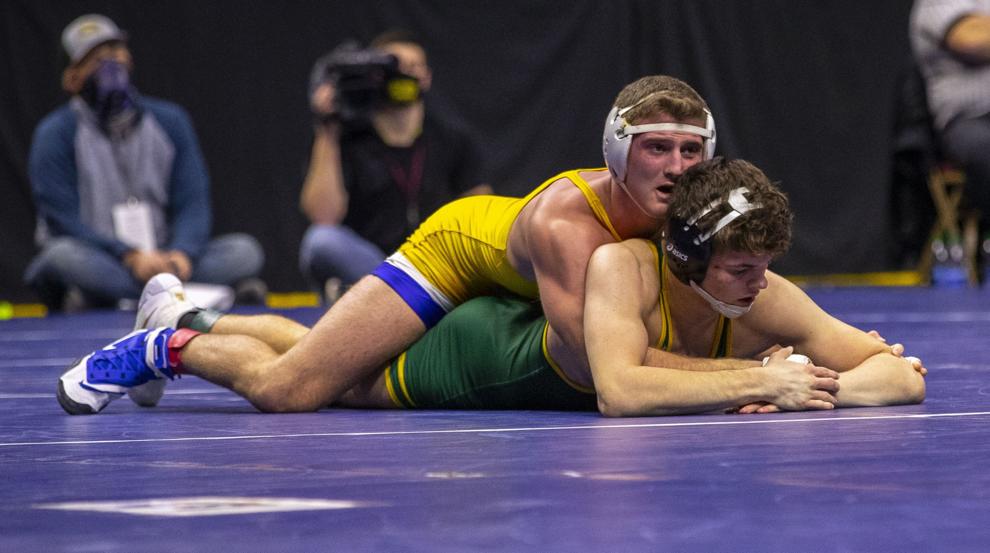 State Wrestling Friday Semi 1A 25
State Wrestling Friday Semi 1A 26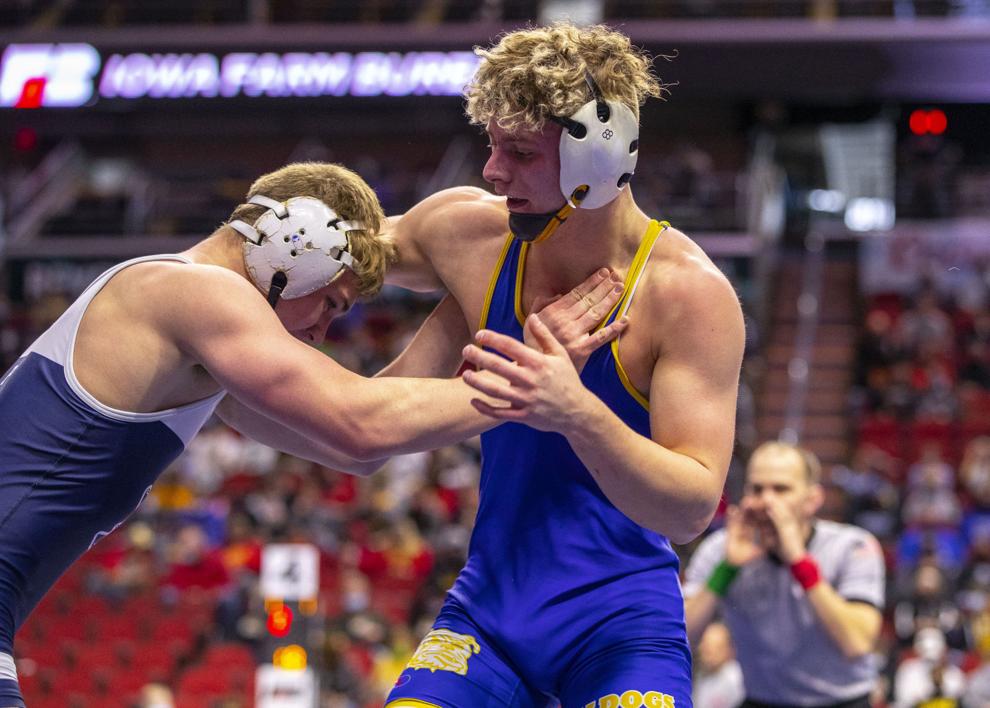 State Wrestling Friday Semi 1A 27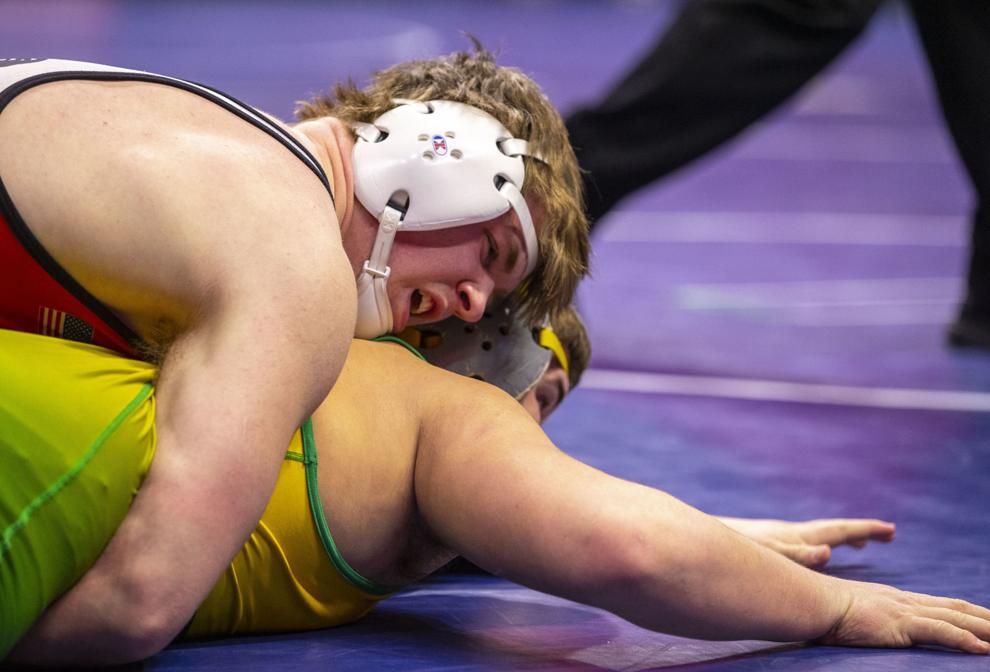 State Wrestling Friday Semi 1A 28
State Wrestling Friday Semi 1A 29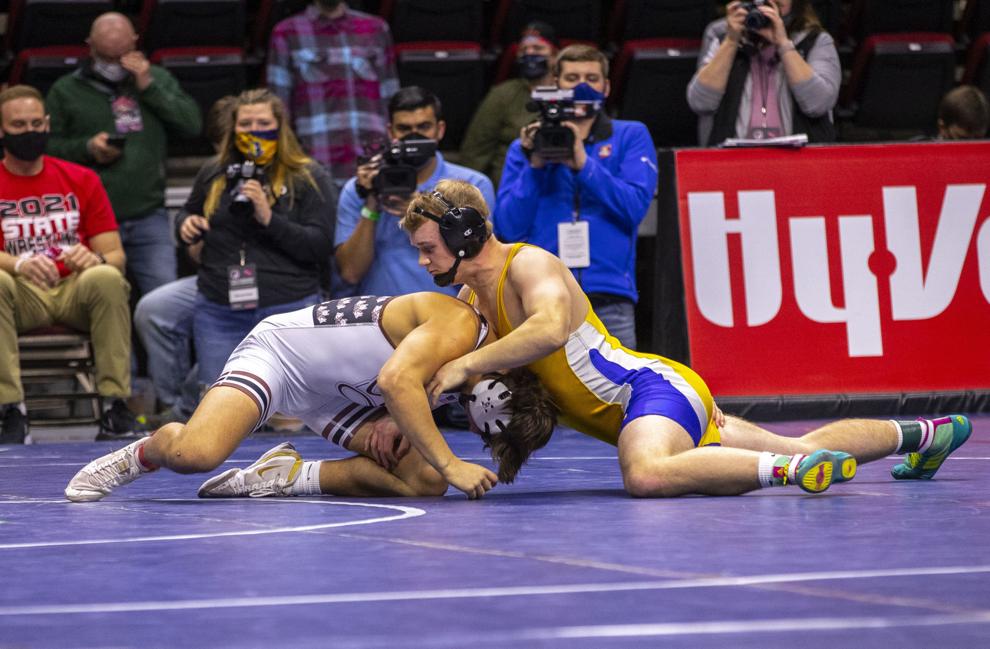 State Wrestling Friday Semi 1A 30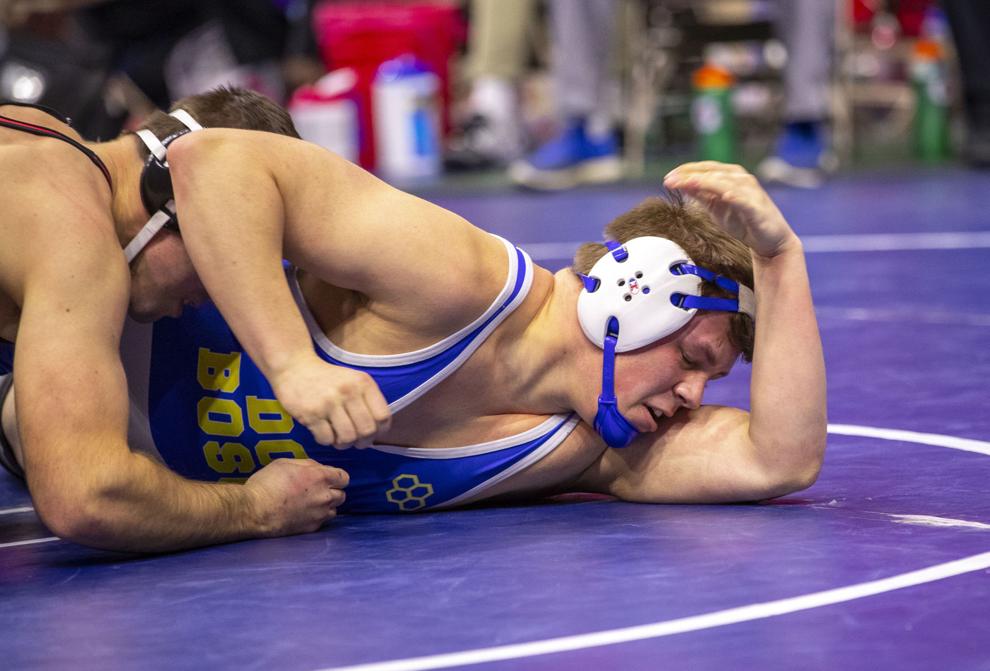 State Wrestling Friday Semi 1A 31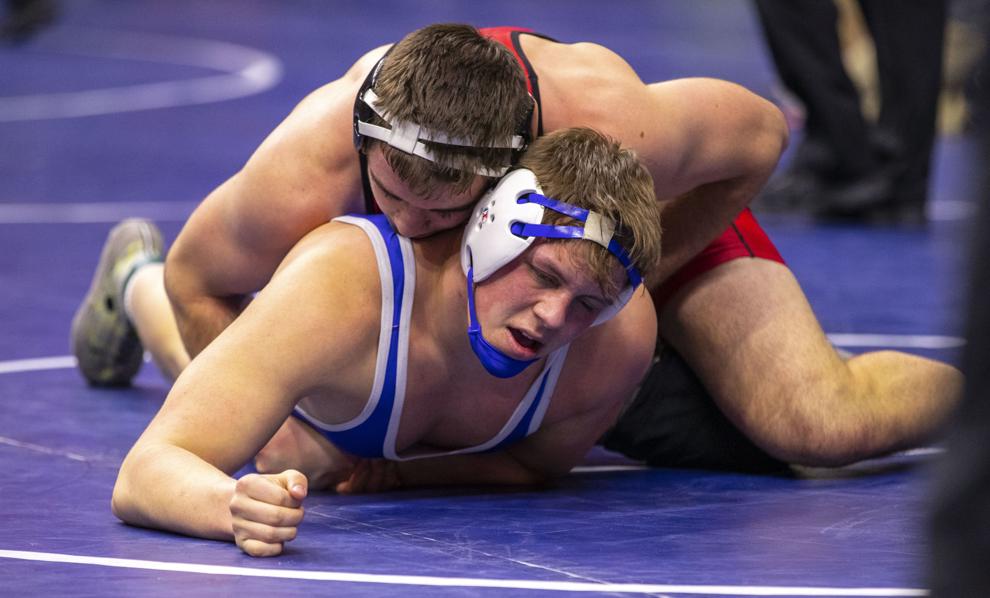 State Wrestling Friday Semi 1A 32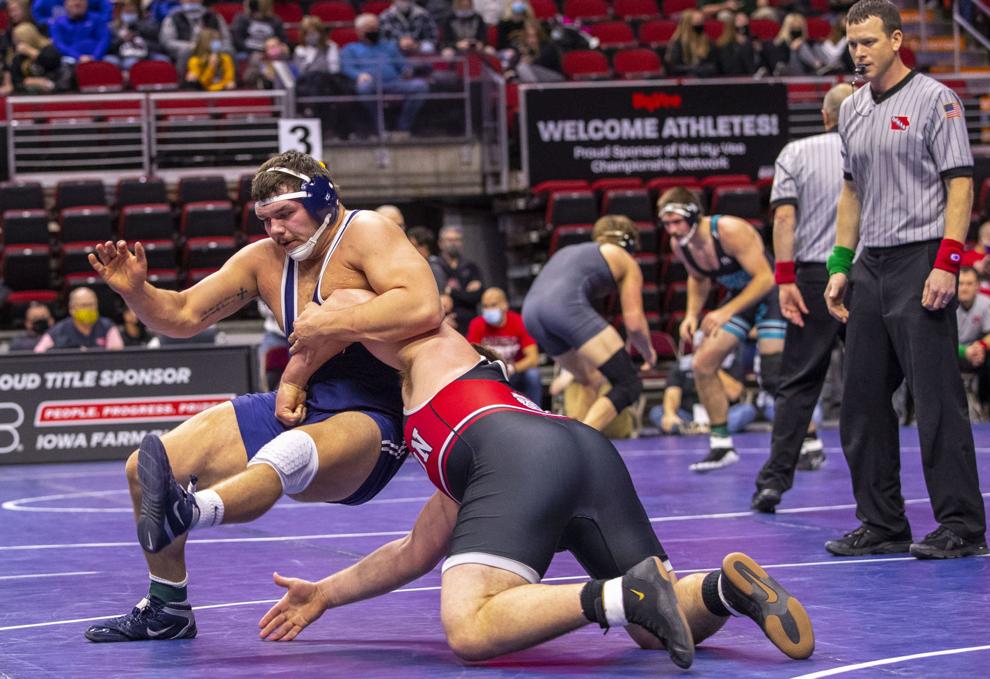 State Wrestling Friday 15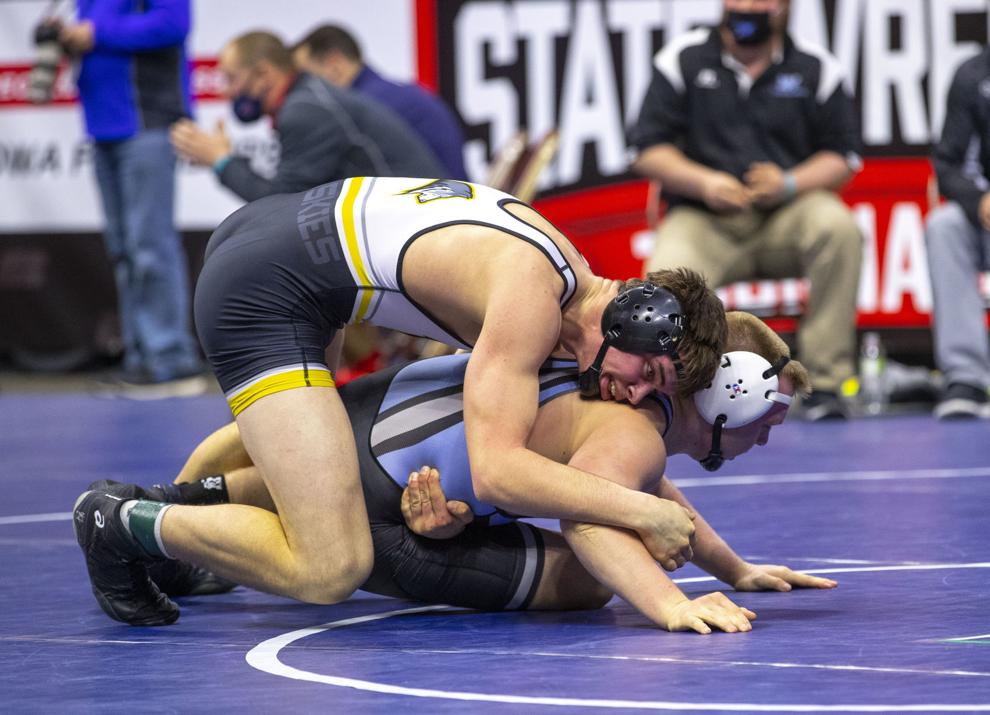 State Wrestling Friday 11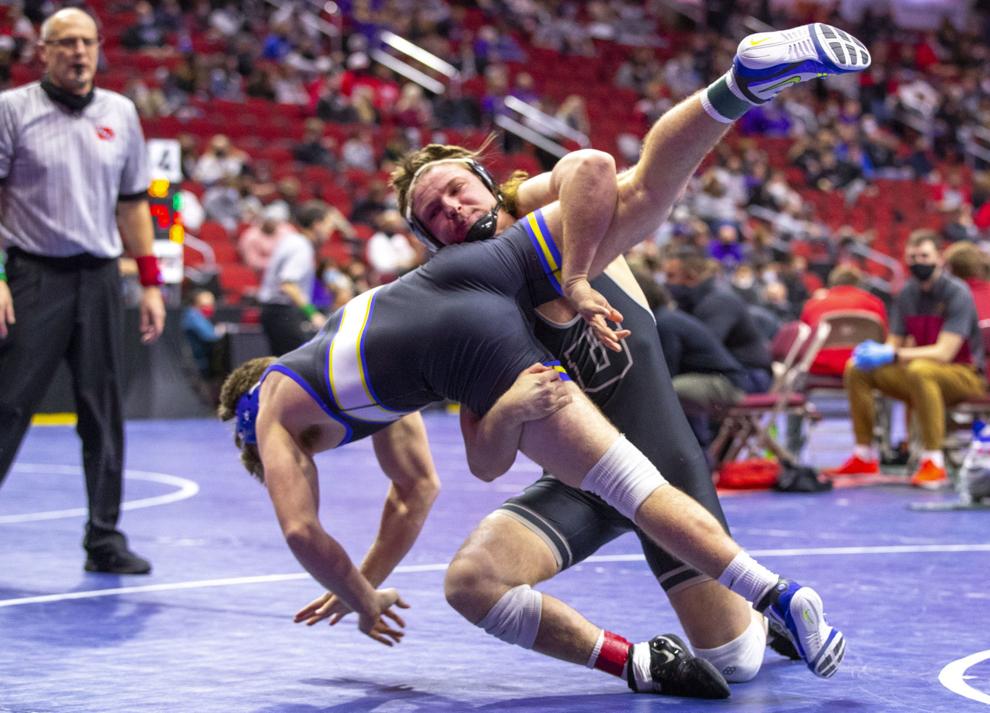 State Wrestling Friday 13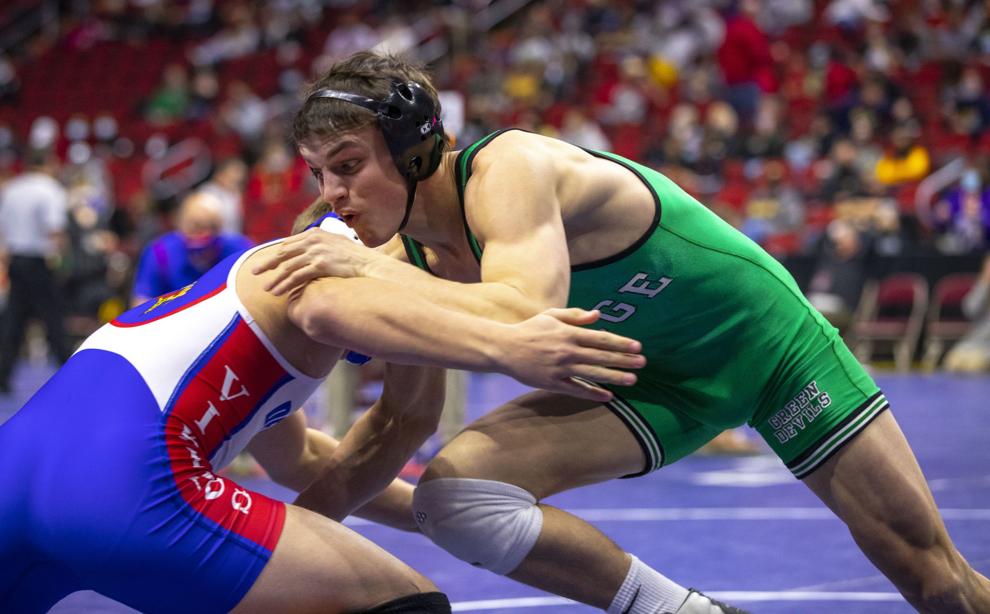 State Wrestling Friday 10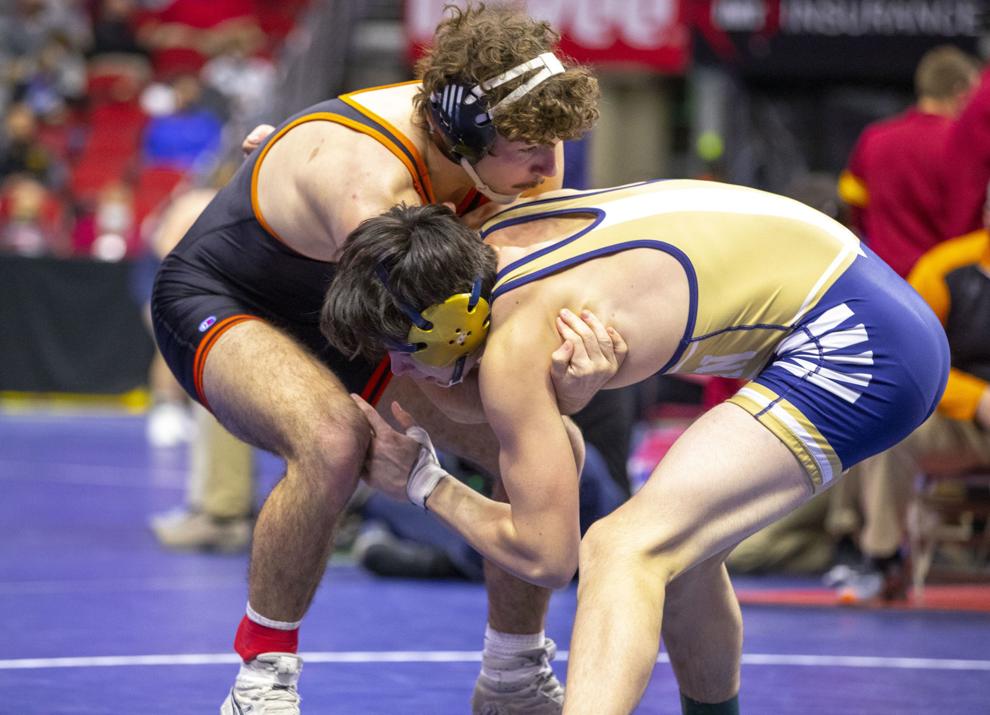 State Wrestling Friday 18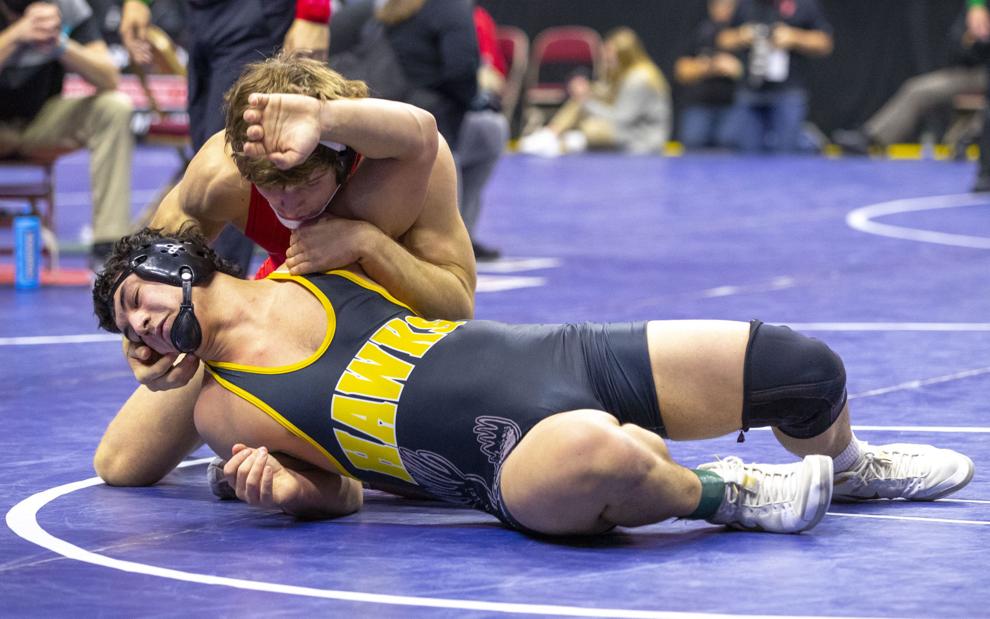 State Wrestling Friday 21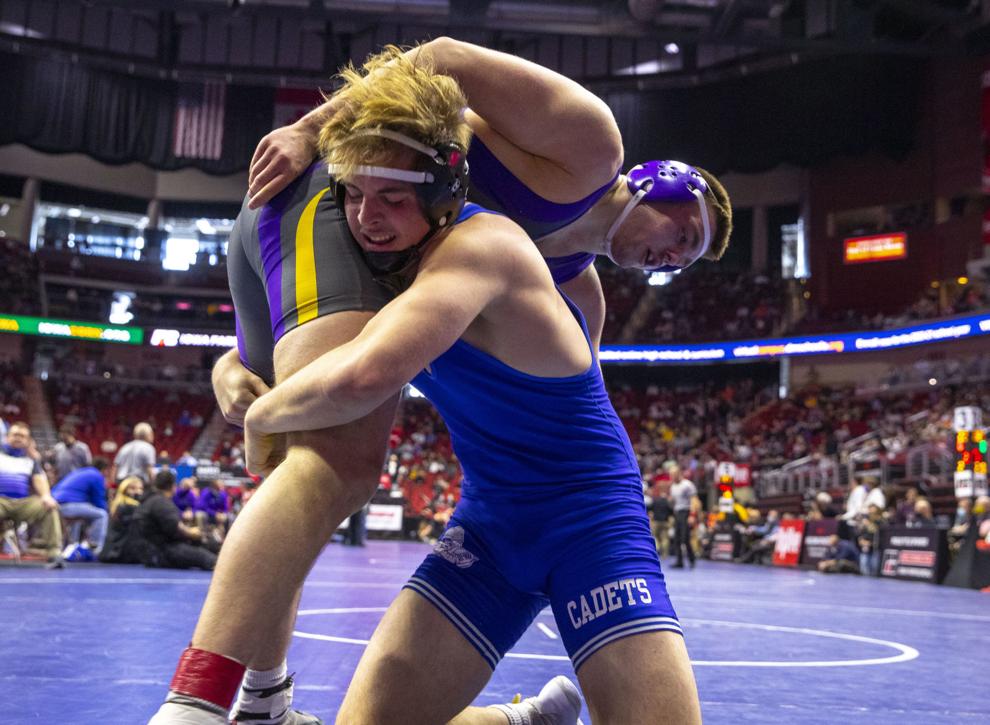 State Wrestling Friday 9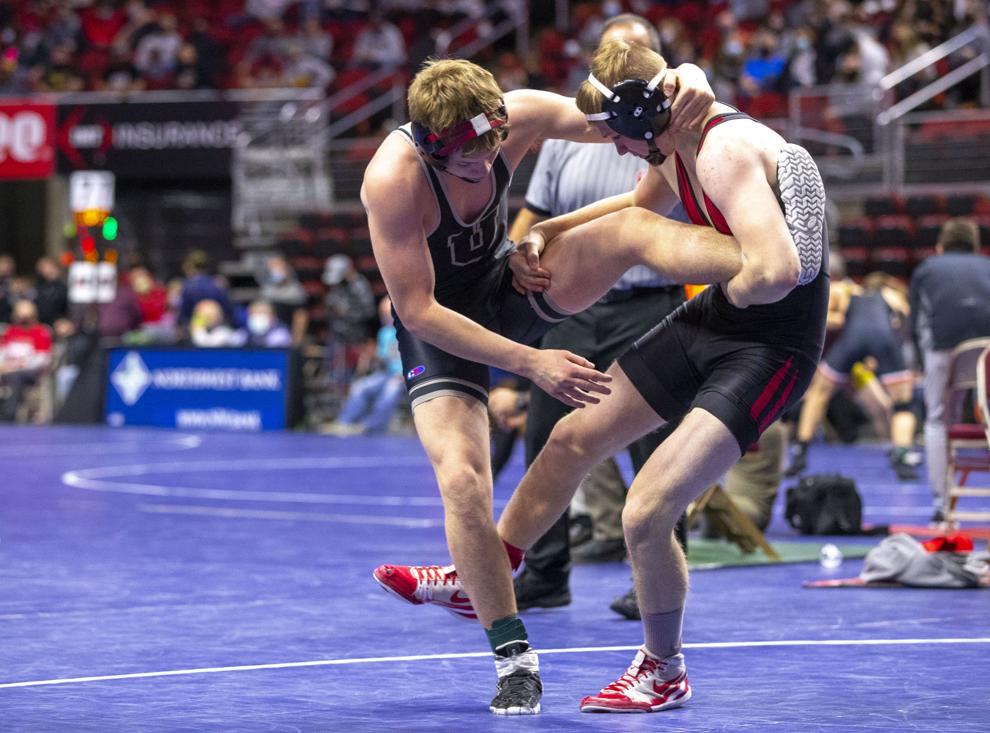 State Wrestling Friday 12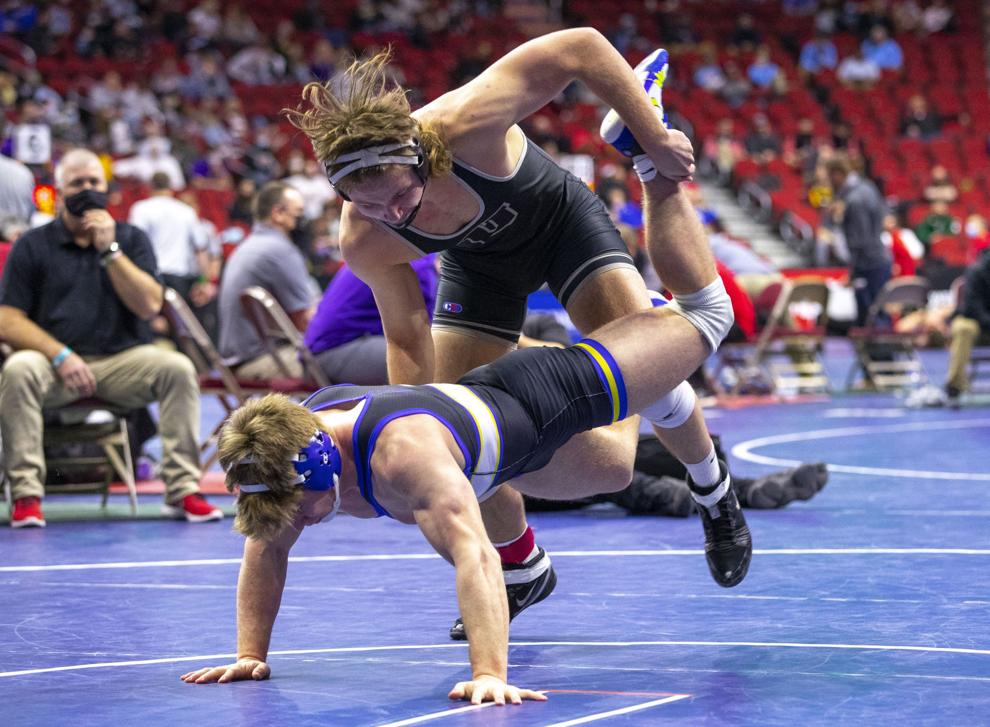 State Wrestling Friday 6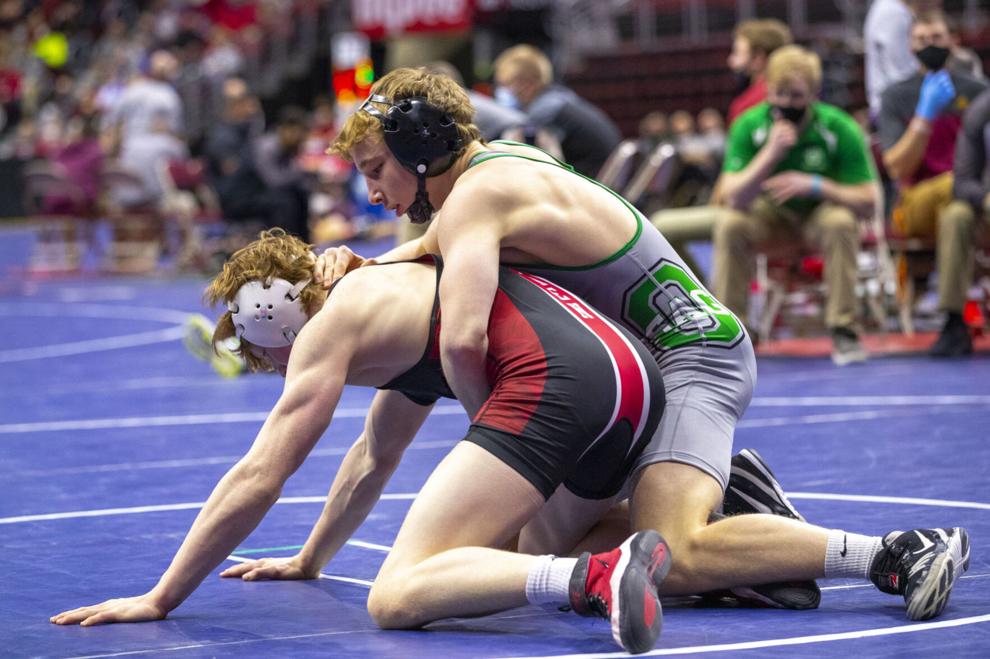 State Wrestling Friday 20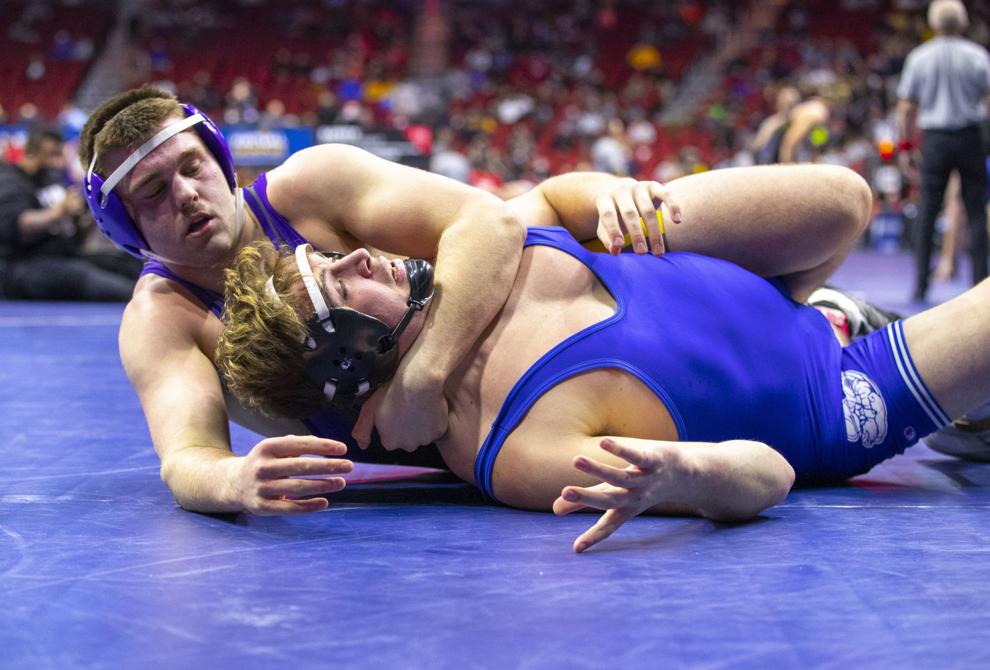 State Wrestling Friday 19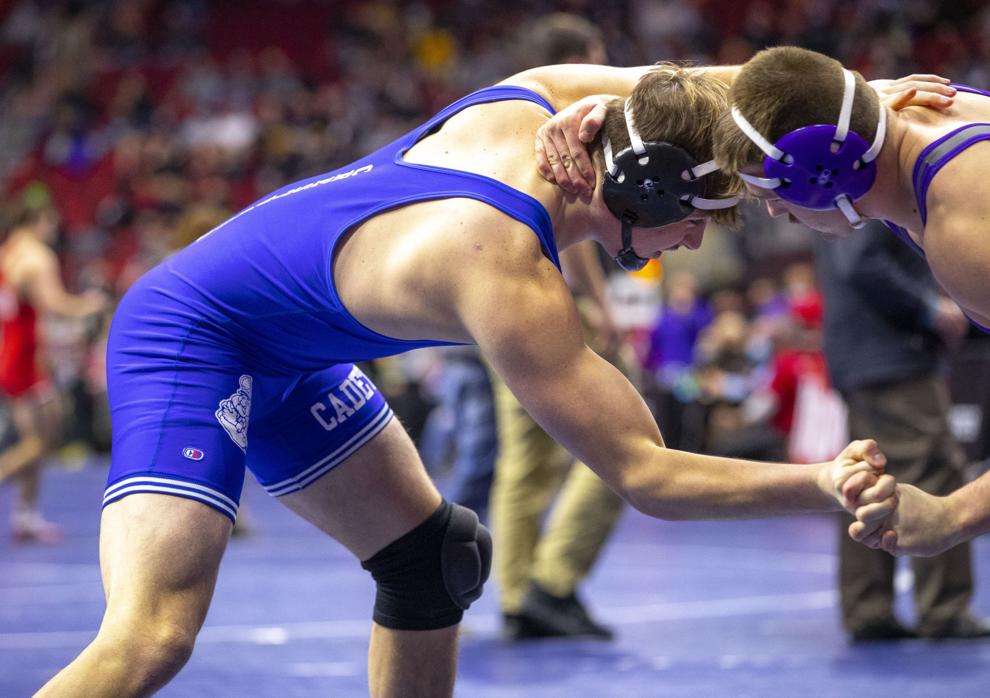 State Wrestling Friday 3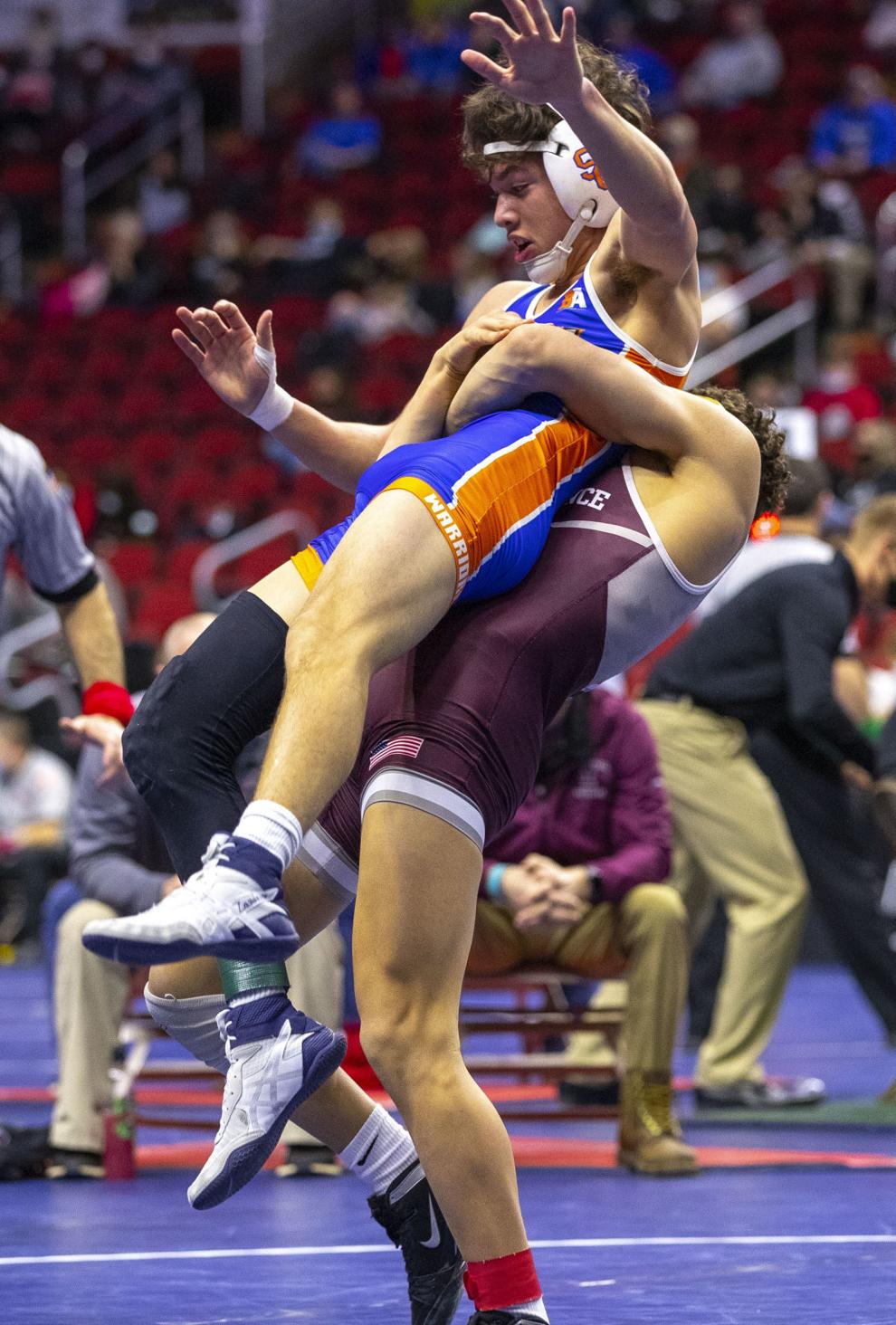 State Wrestling Friday 4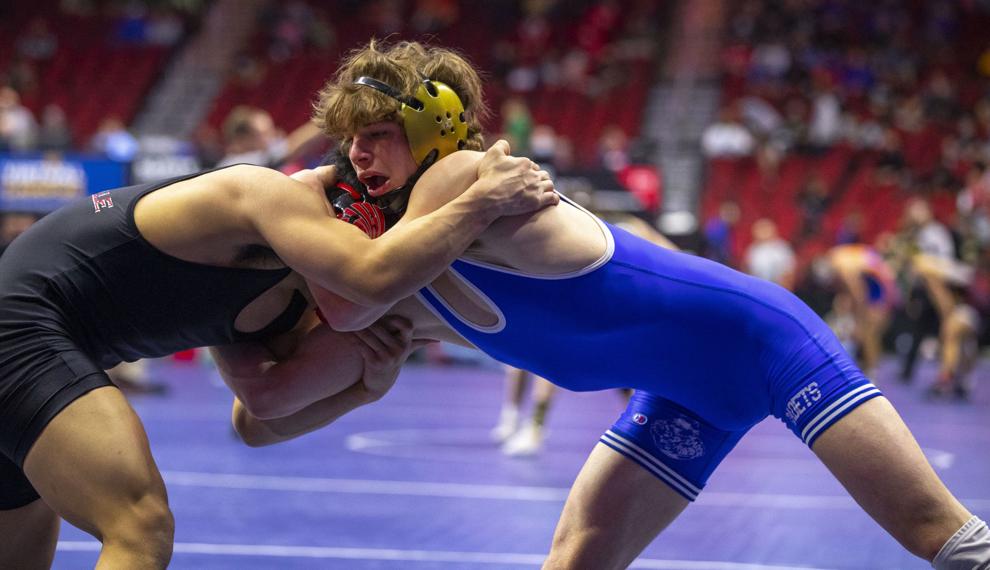 State Wrestling Friday 17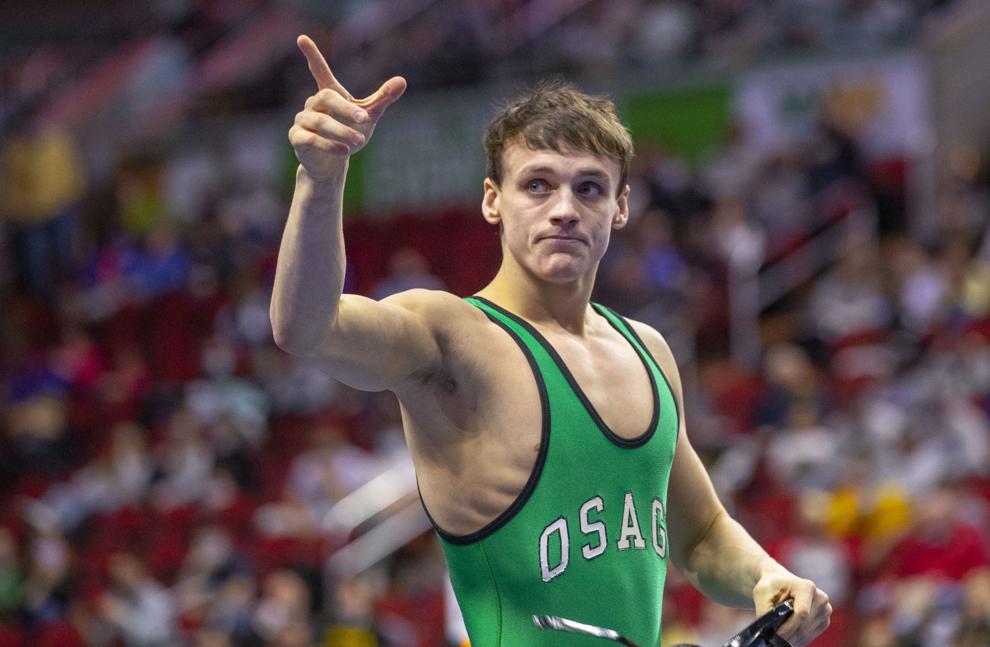 State Wrestling Friday 22
State Wrestling Friday 2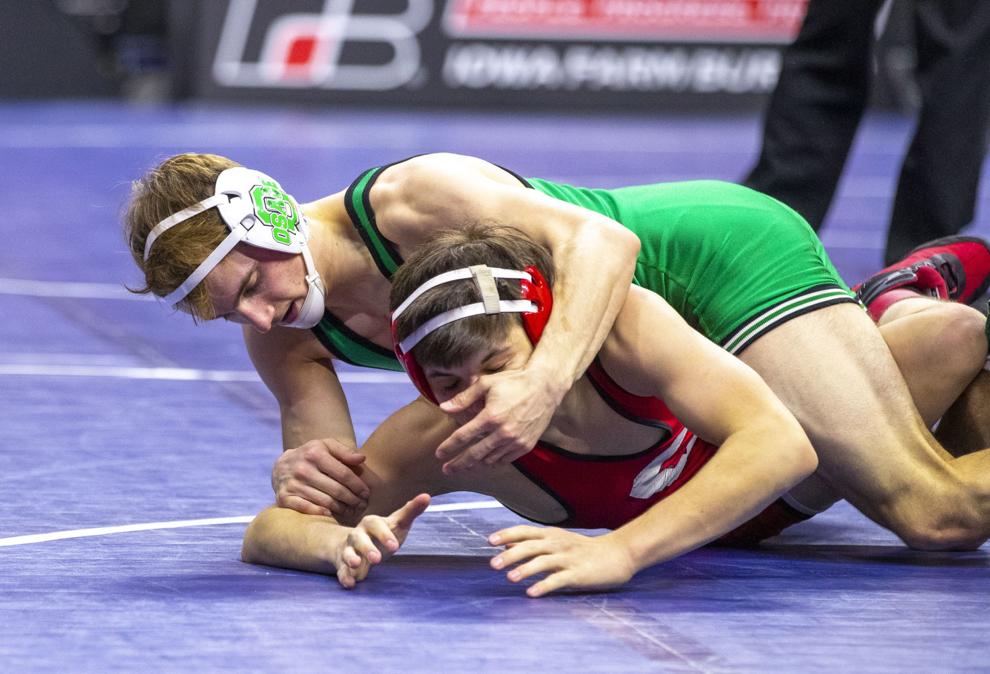 State Wrestling Friday 14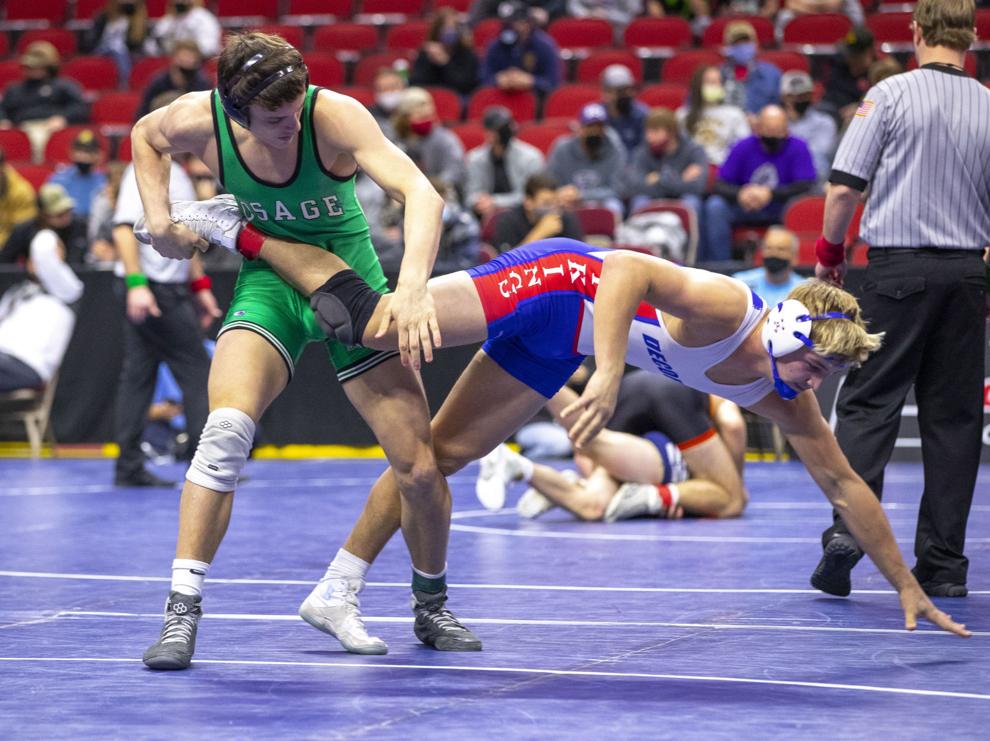 State Wrestling Friday 5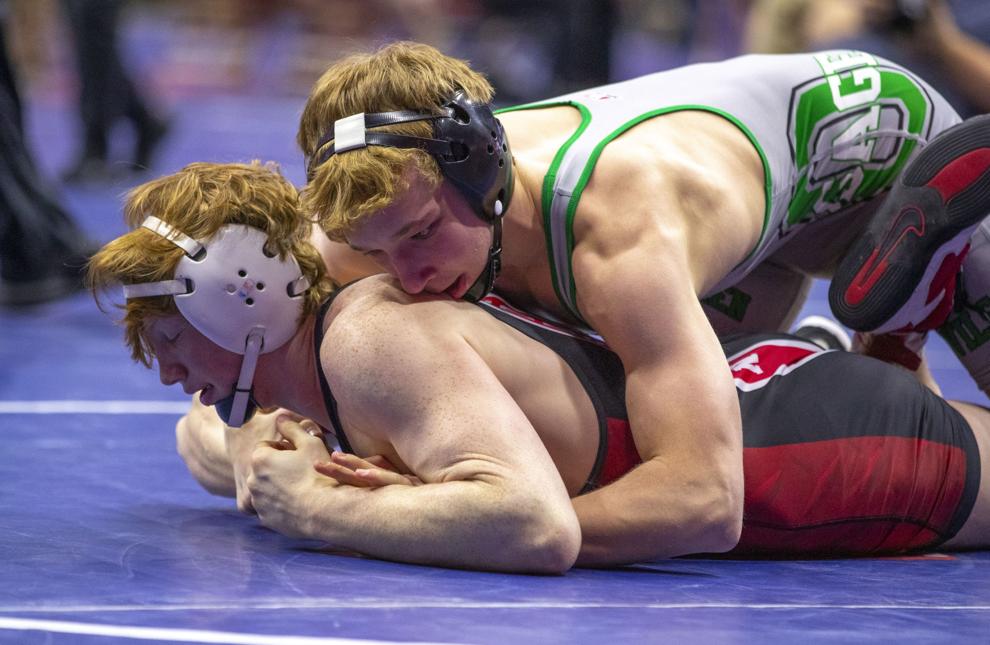 State Wrestling Friday 1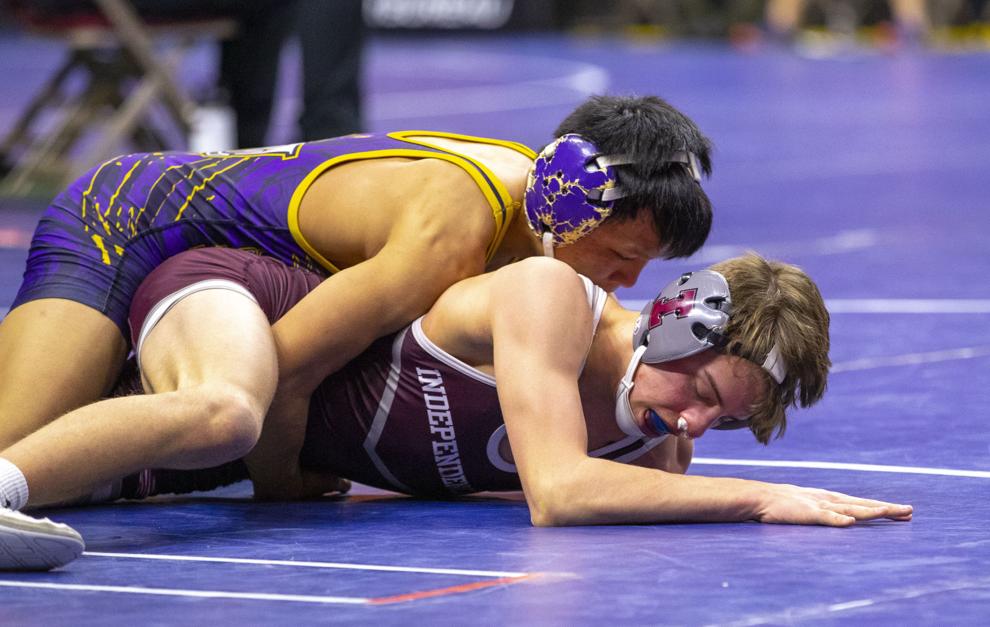 State Wrestling Friday 16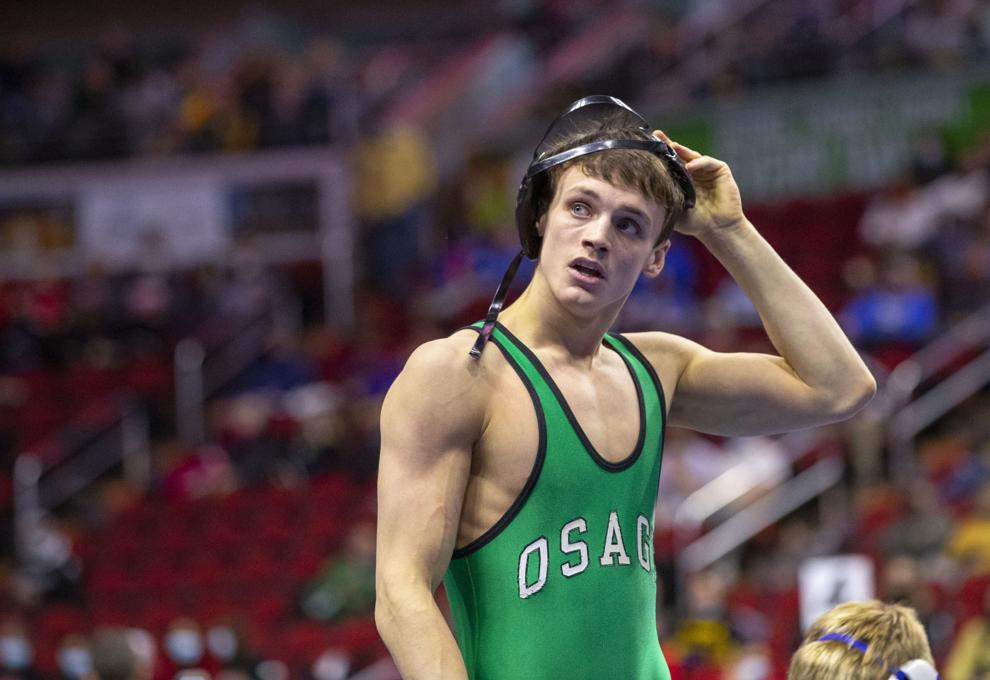 State Wrestling Friday 8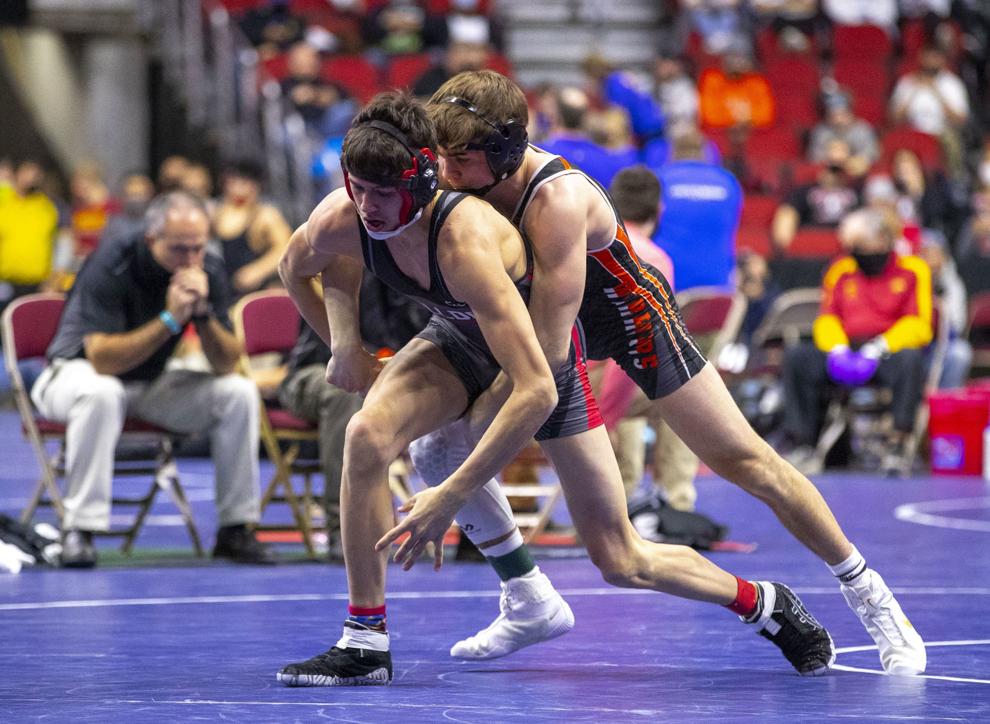 State Wrestling Friday 7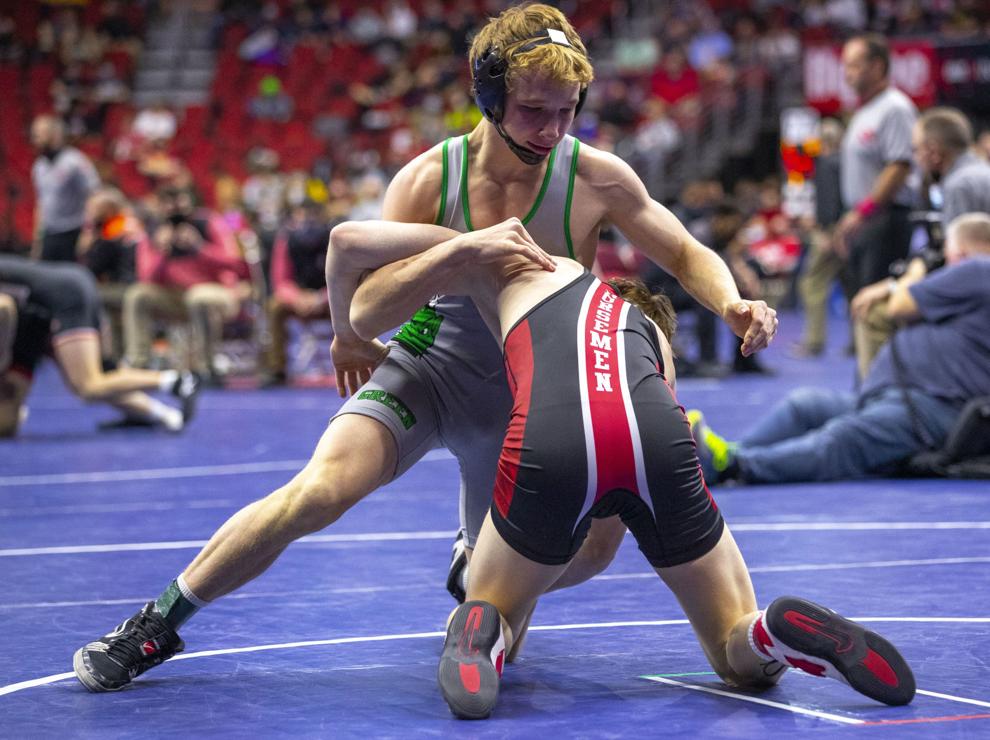 State Wrestling Friday Semi 2A 12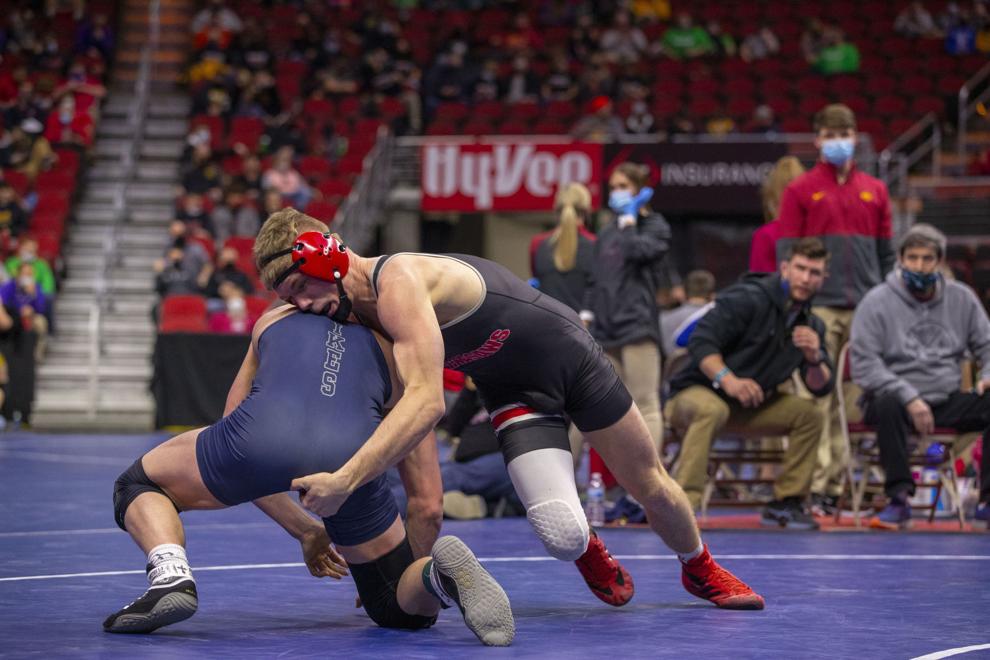 State Wrestling Friday Semi 3A 17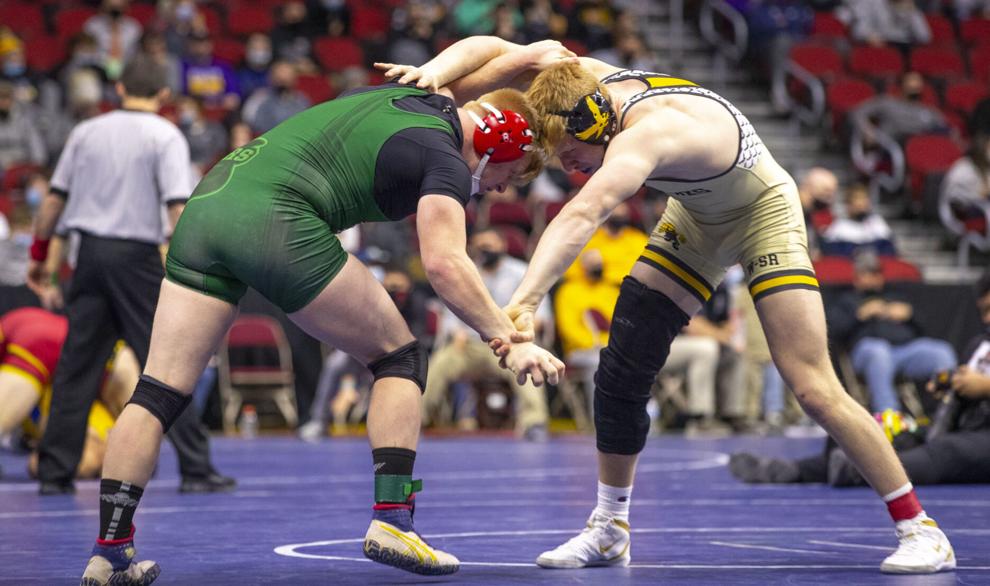 State Wrestling Friday Semi 2A 18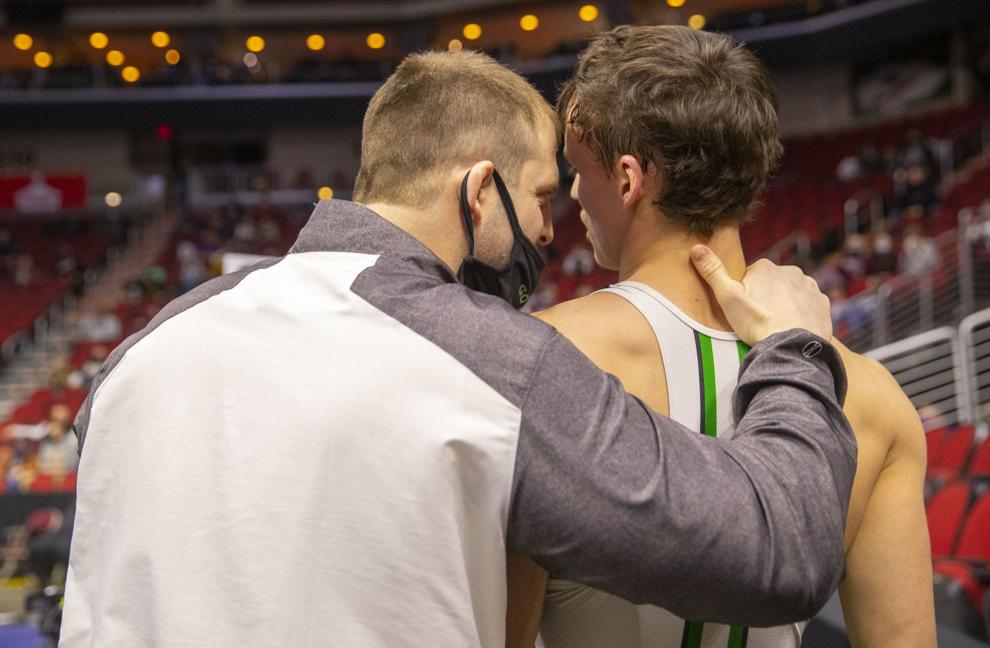 State Wrestling Friday Semi 2A 8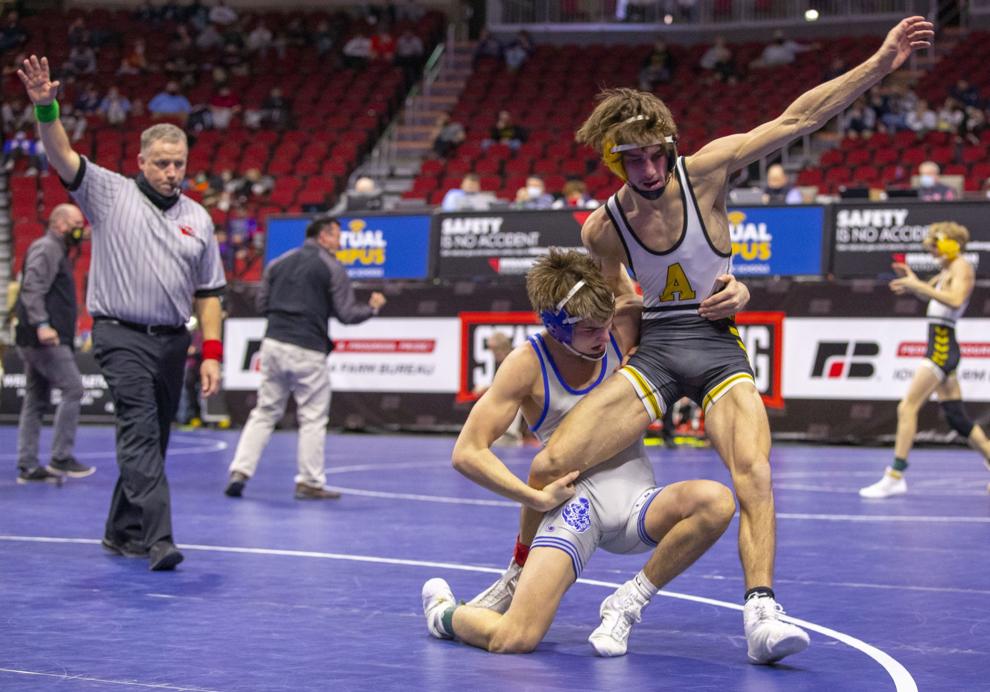 State Wrestling Friday Semi 3A 13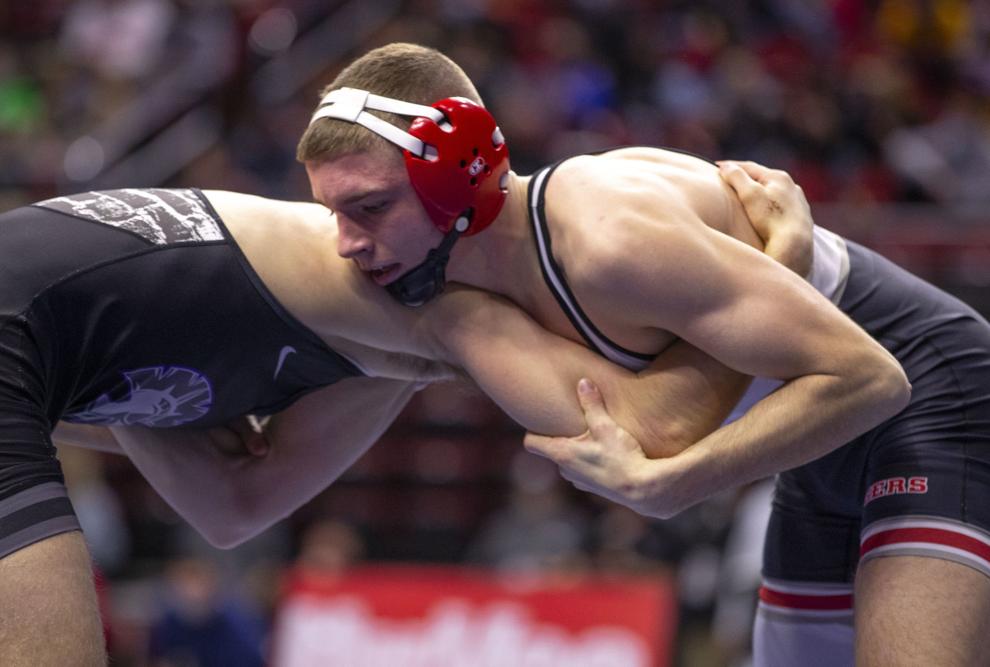 State Wrestling Friday Semi 2A 10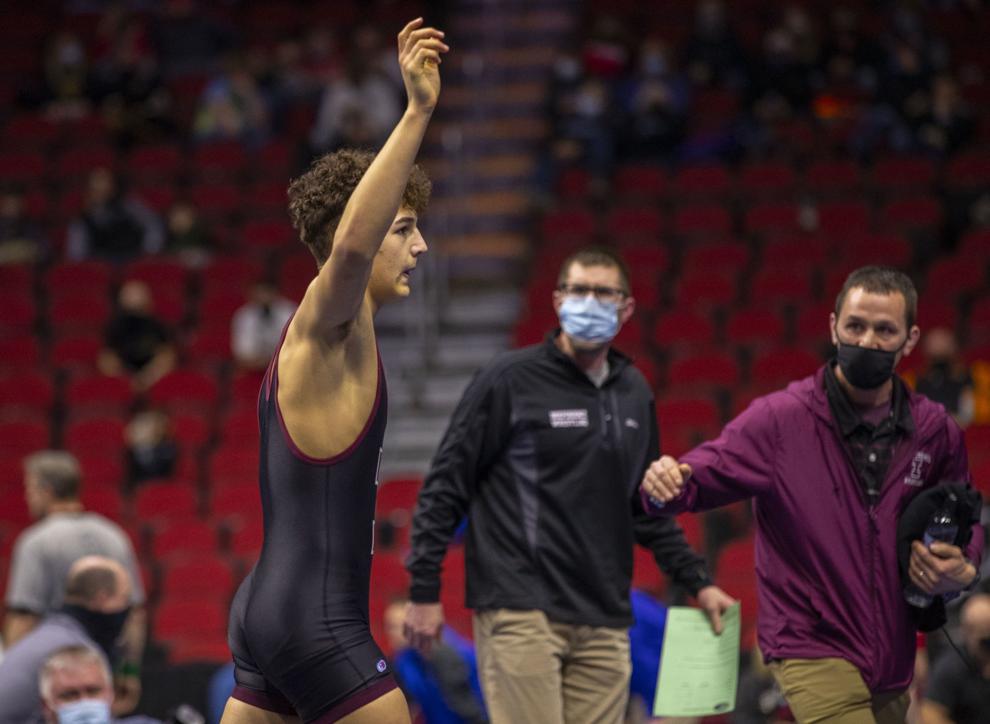 State Wrestling Friday Semi 3A 19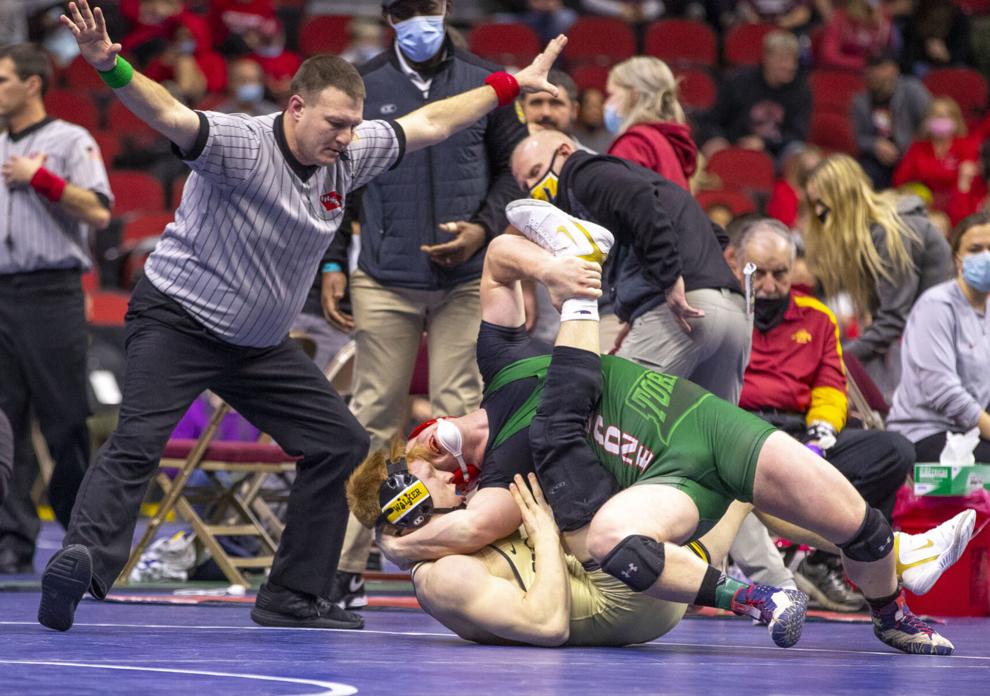 State Wrestling Friday Semi 3A 9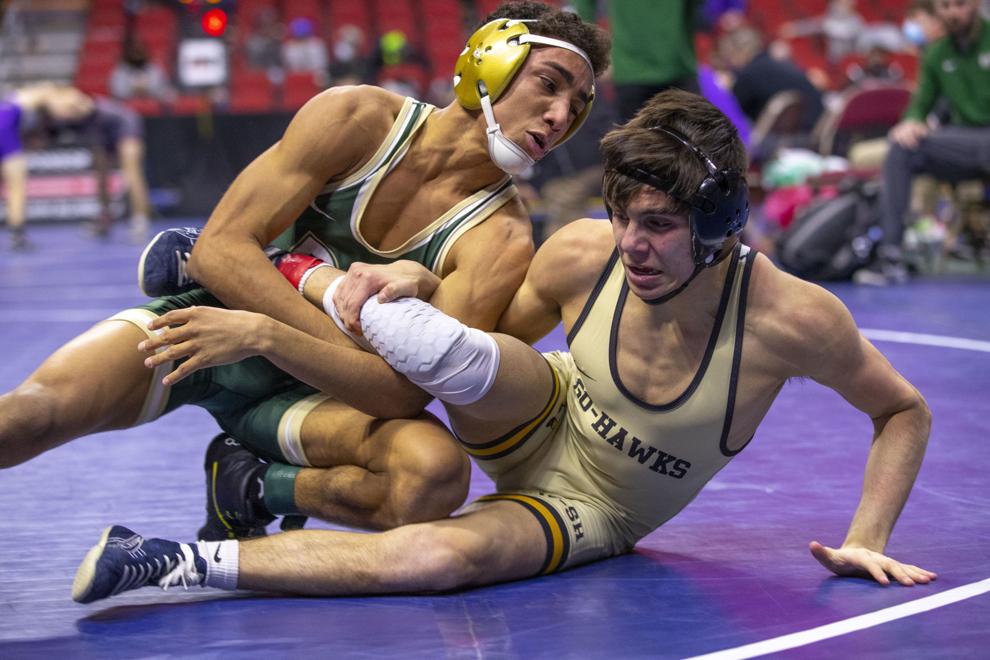 State Wrestling Friday Semi 2A 19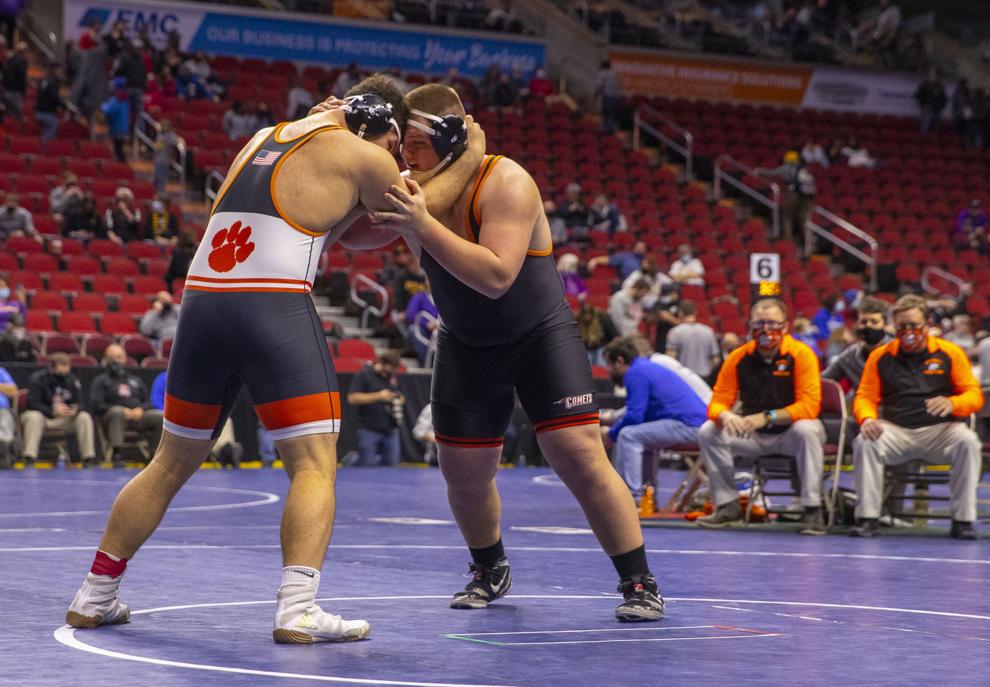 State Wrestling Friday Semi 2A 14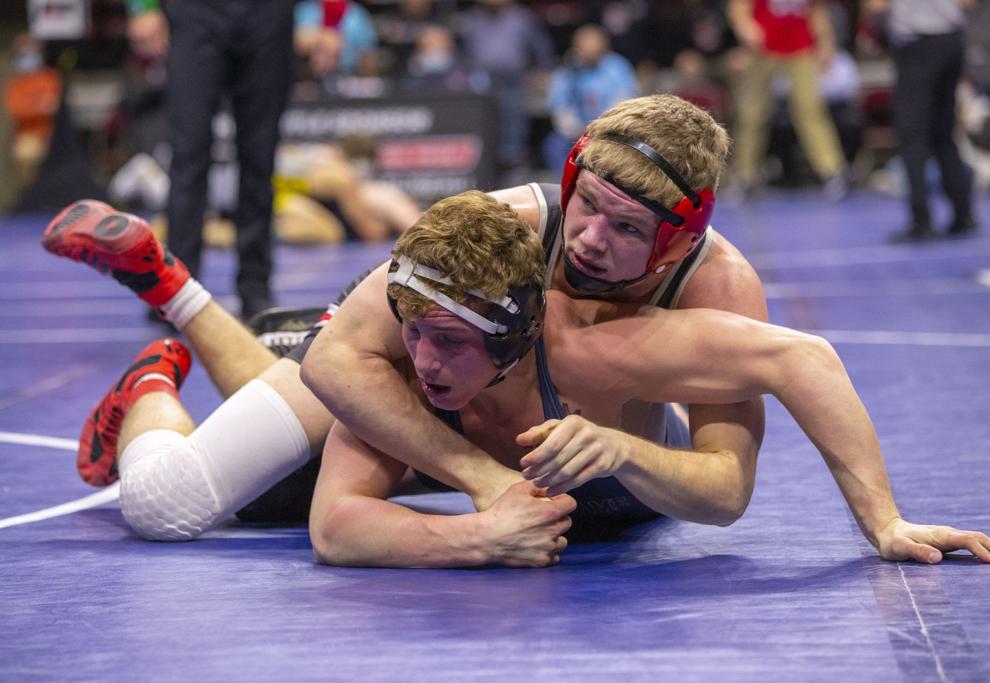 State Wrestling Friday Semi 3A 16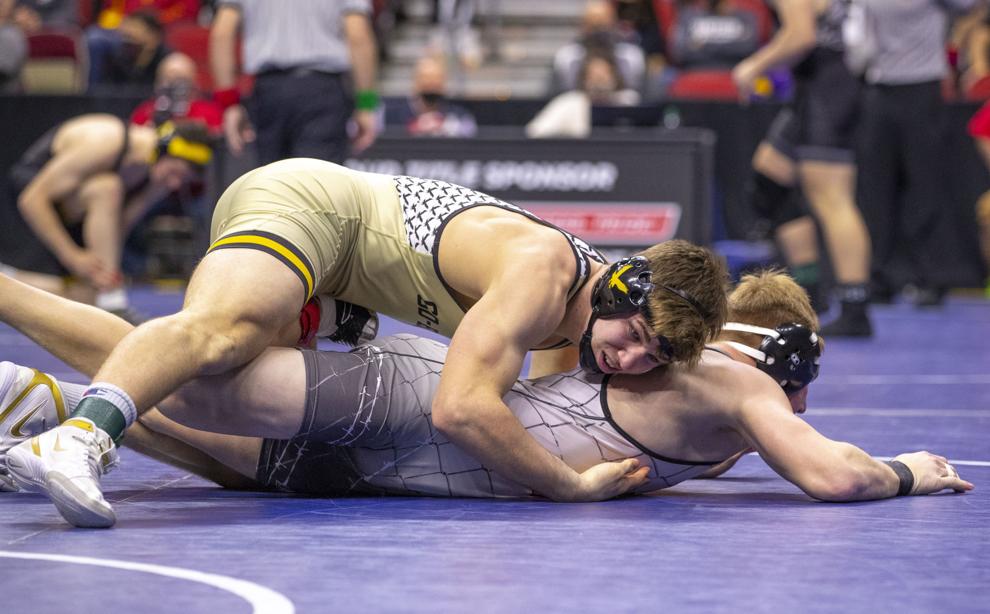 State Wrestling Friday Semi 2A 17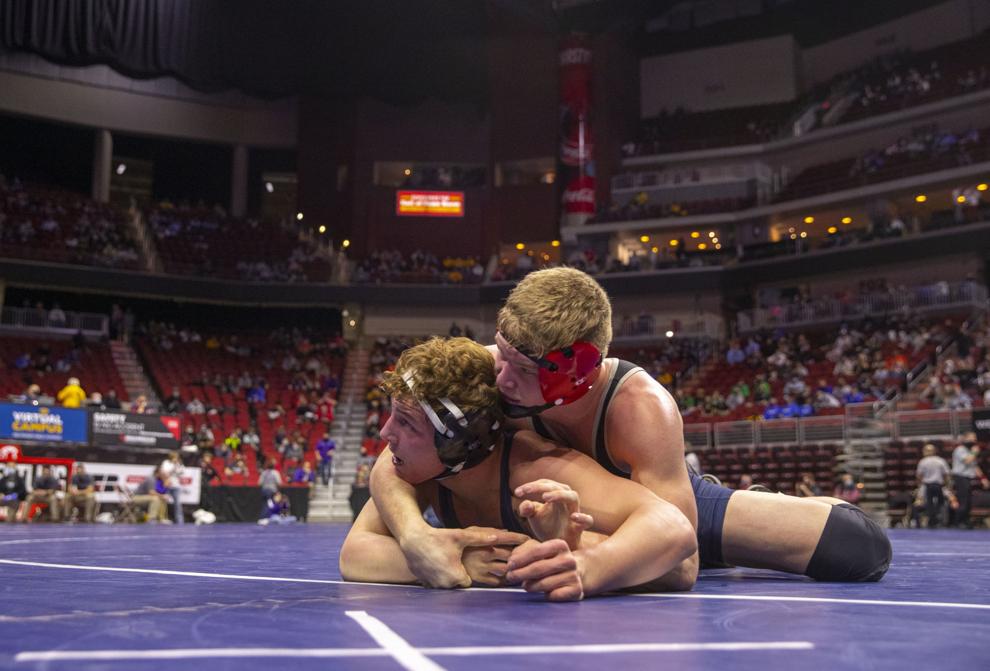 State Wrestling Friday Semi 2A 15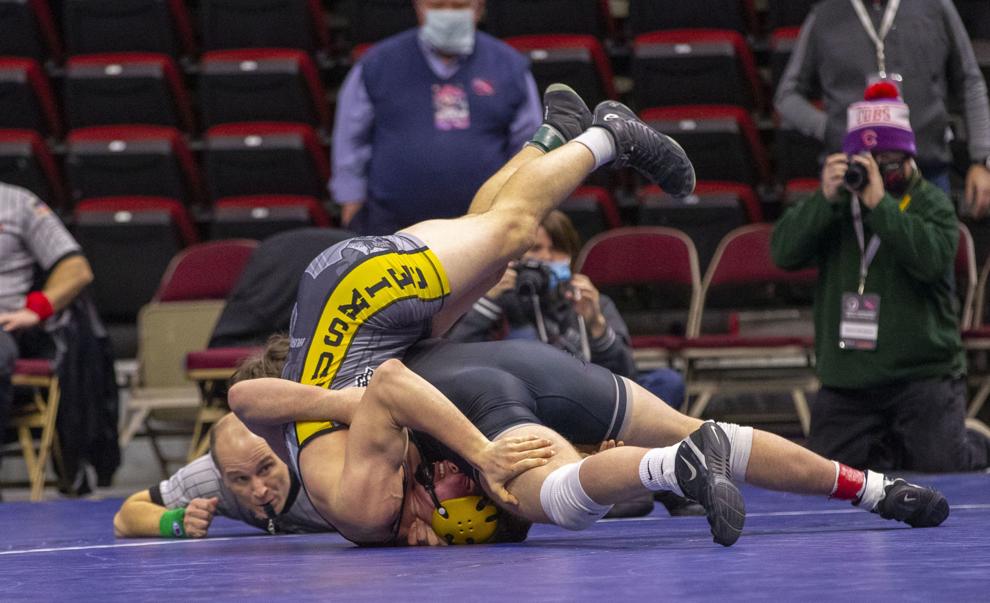 State Wrestling Friday Semi 3A 18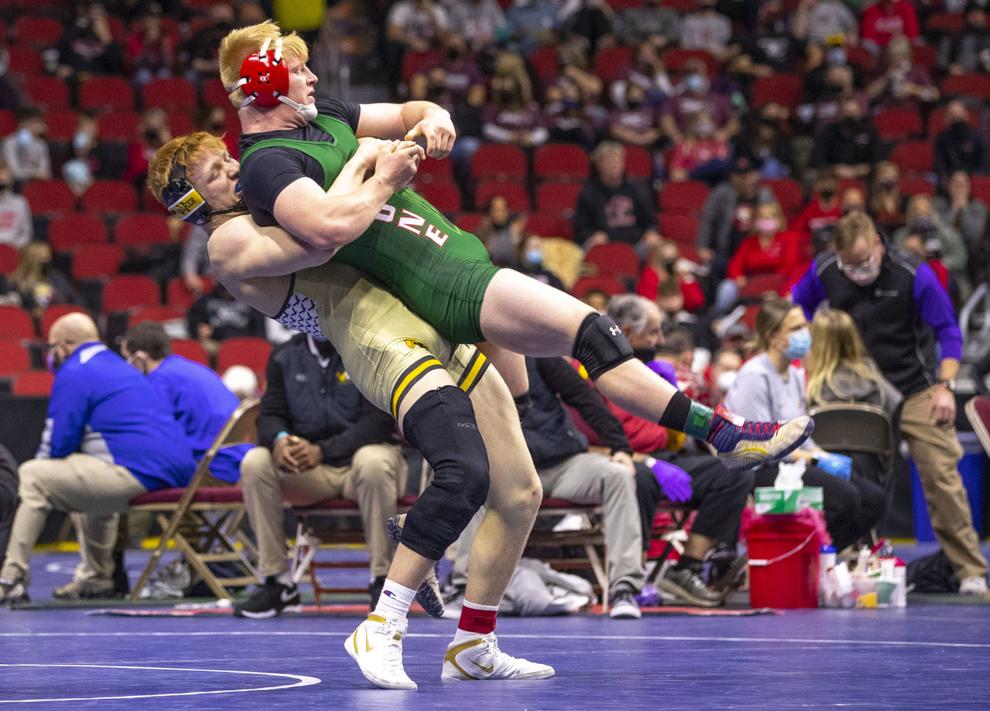 State Wrestling Friday Semi 2A 11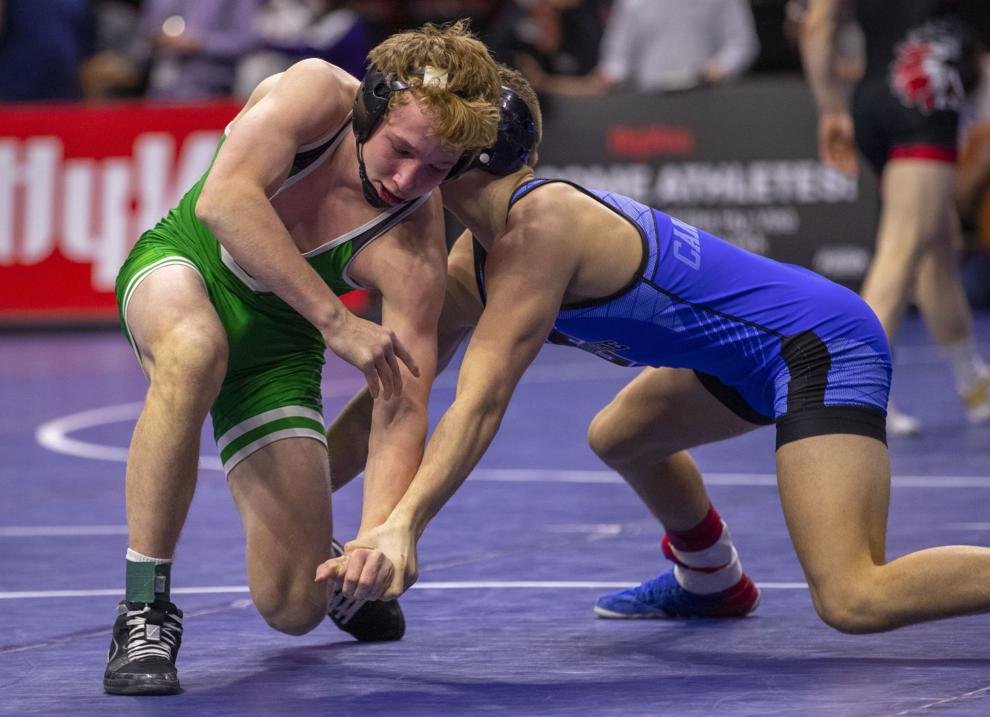 State Wrestling Friday Semi 3A 12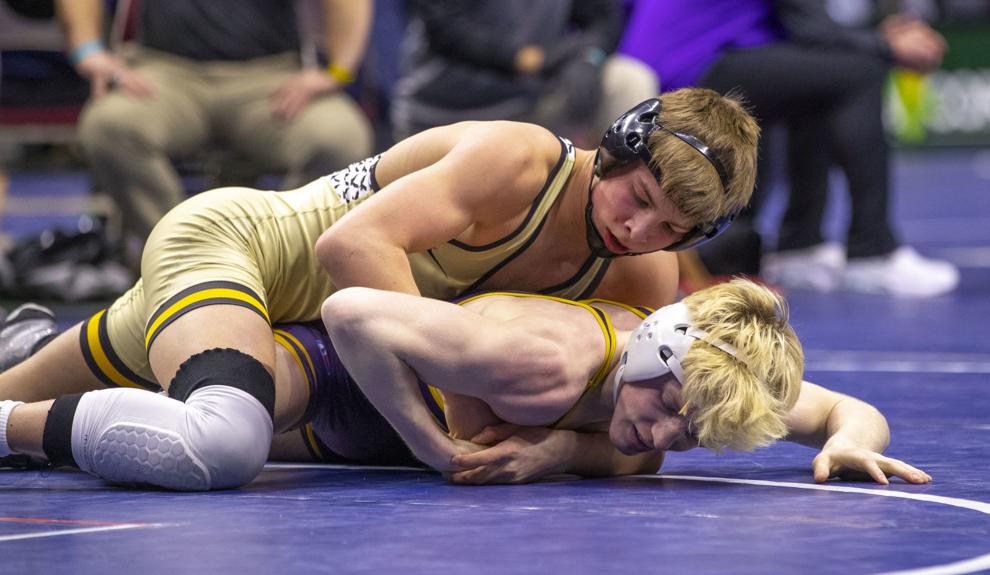 State Wrestling Friday Semi 2A 13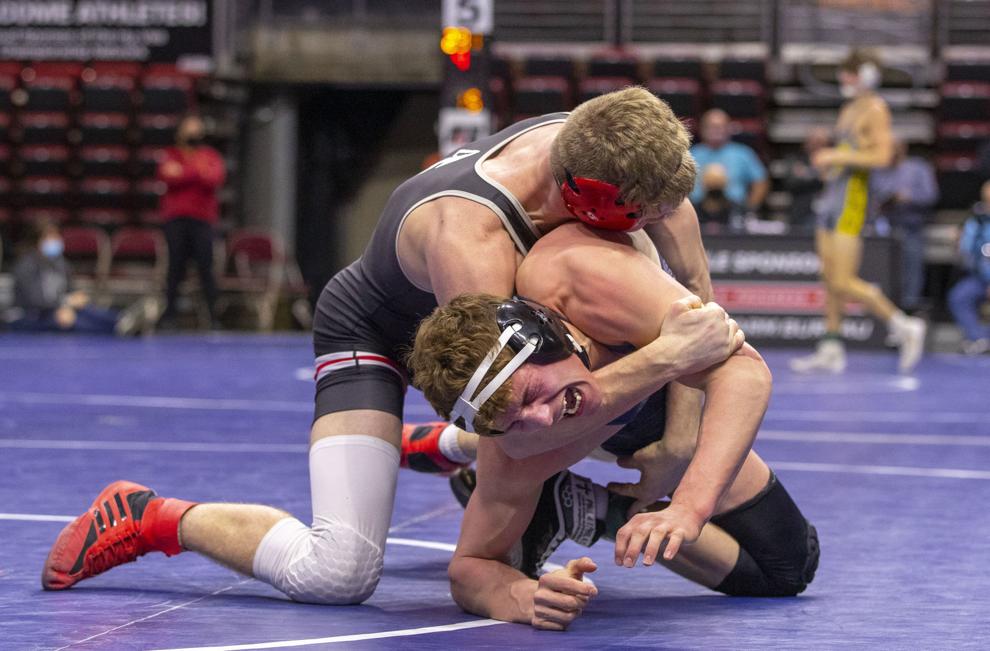 State Wrestling Friday Semi 3A 14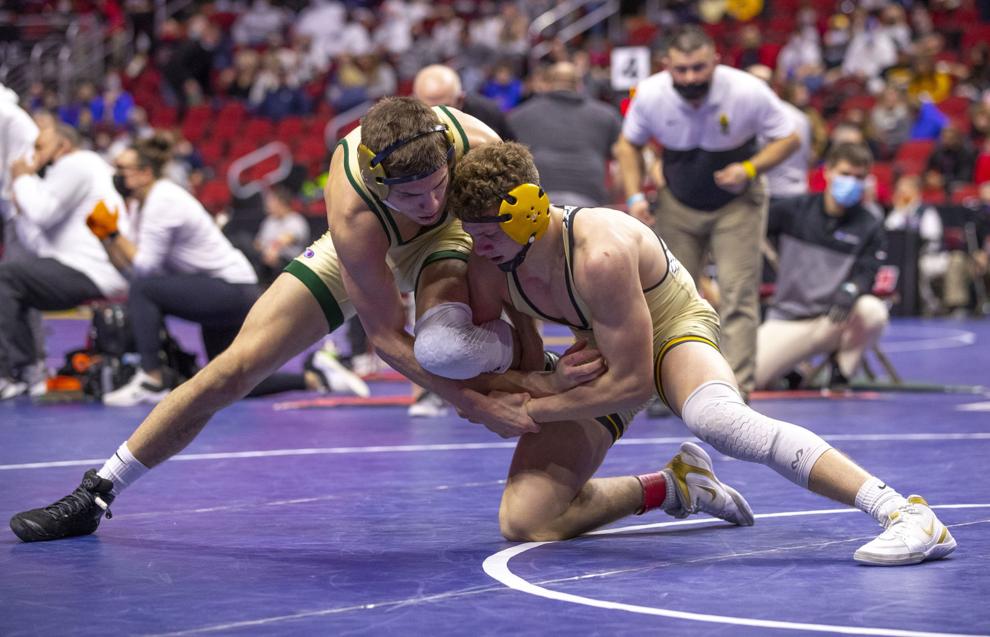 State Wrestling Friday Semi 2A 16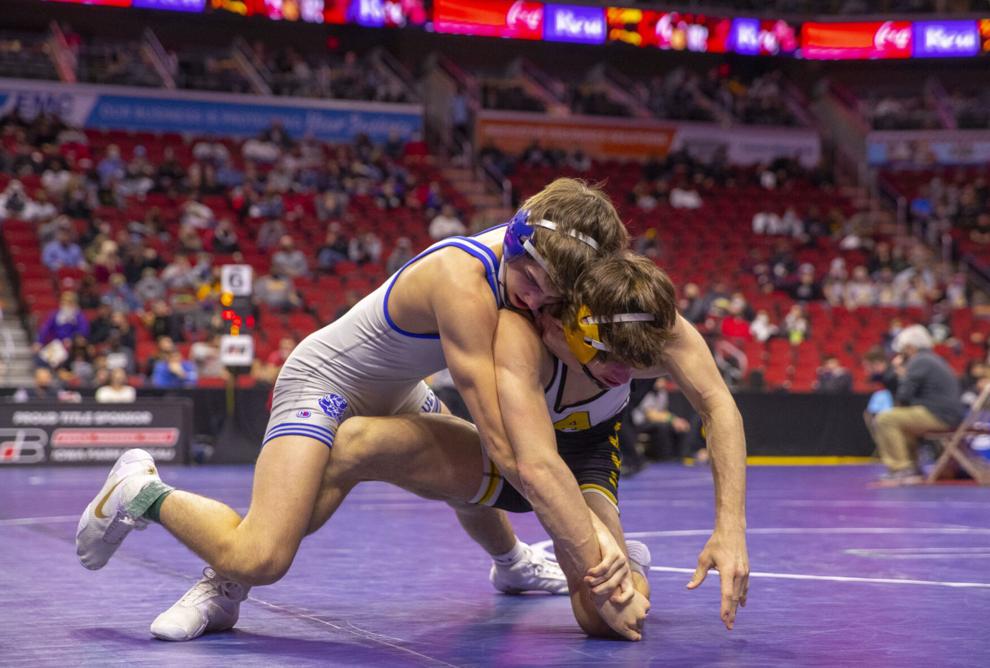 State Wrestling Friday Semi 3A 8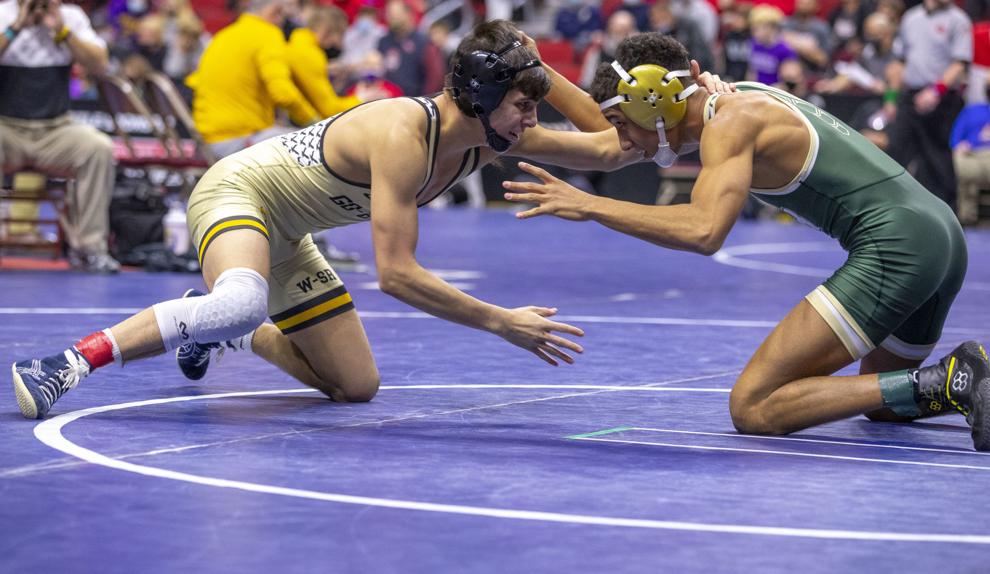 State Wrestling Friday Semi 2A 9
State Wrestling Friday Semi 3A 20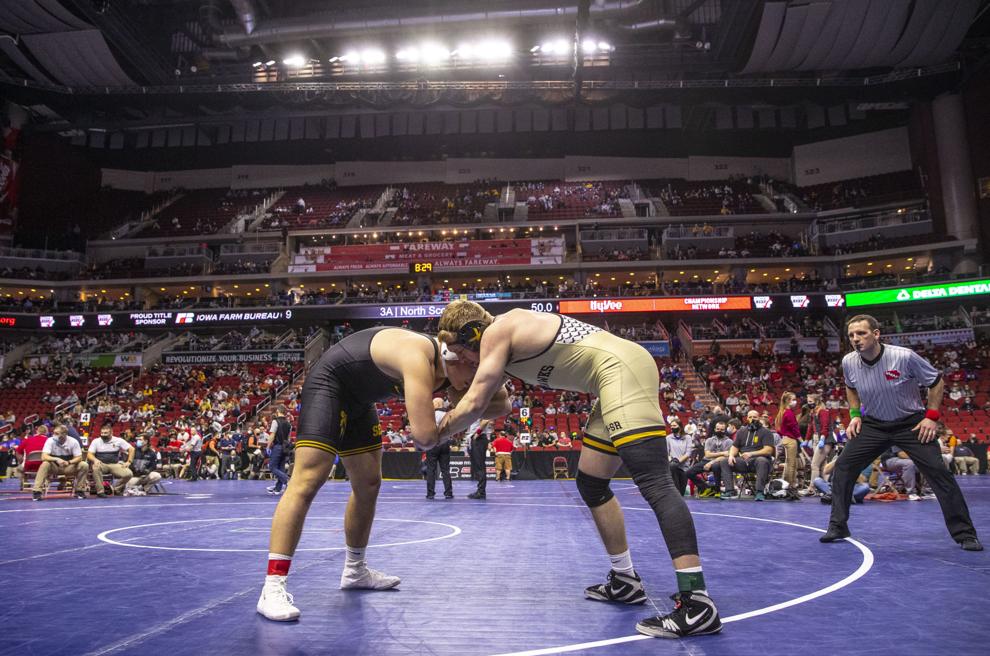 State Wrestling Friday Semi 3A 15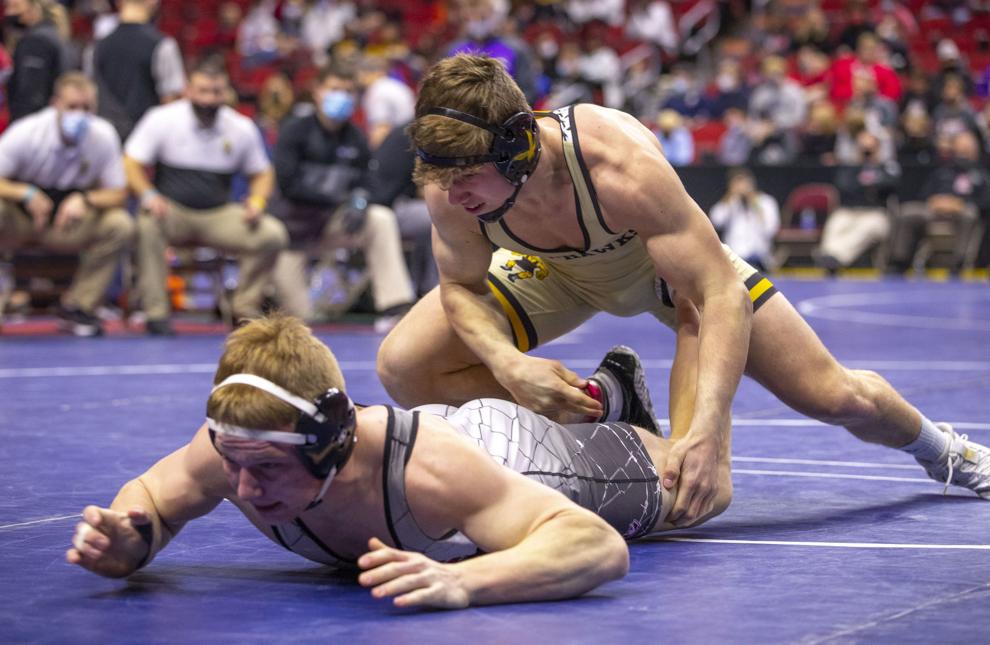 State Wrestling Friday Semi 3A 11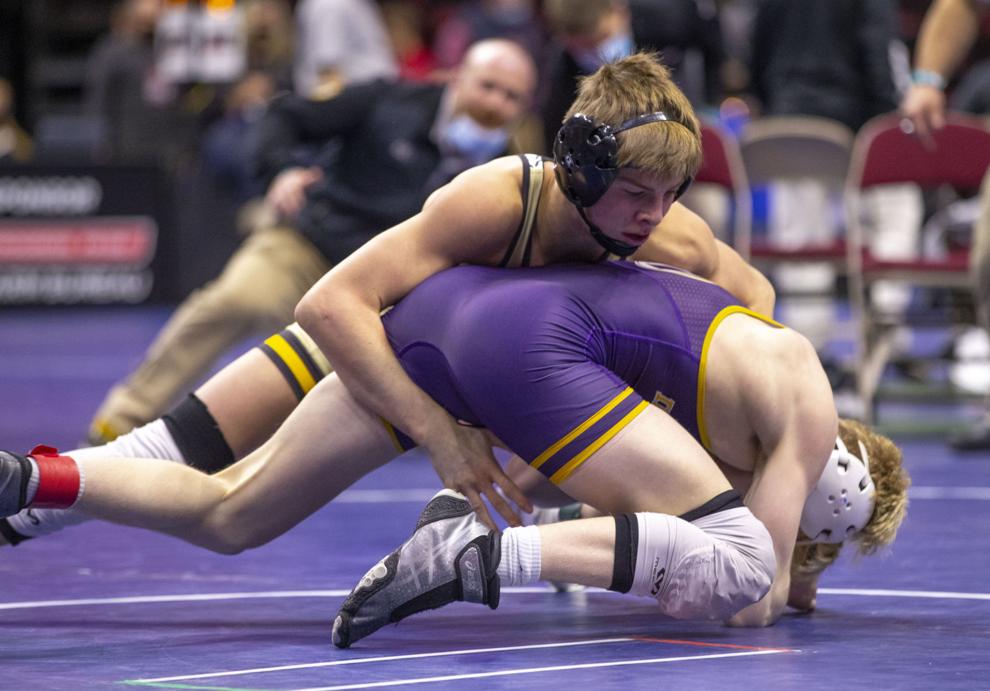 State Wrestling Friday Semi 3A 10