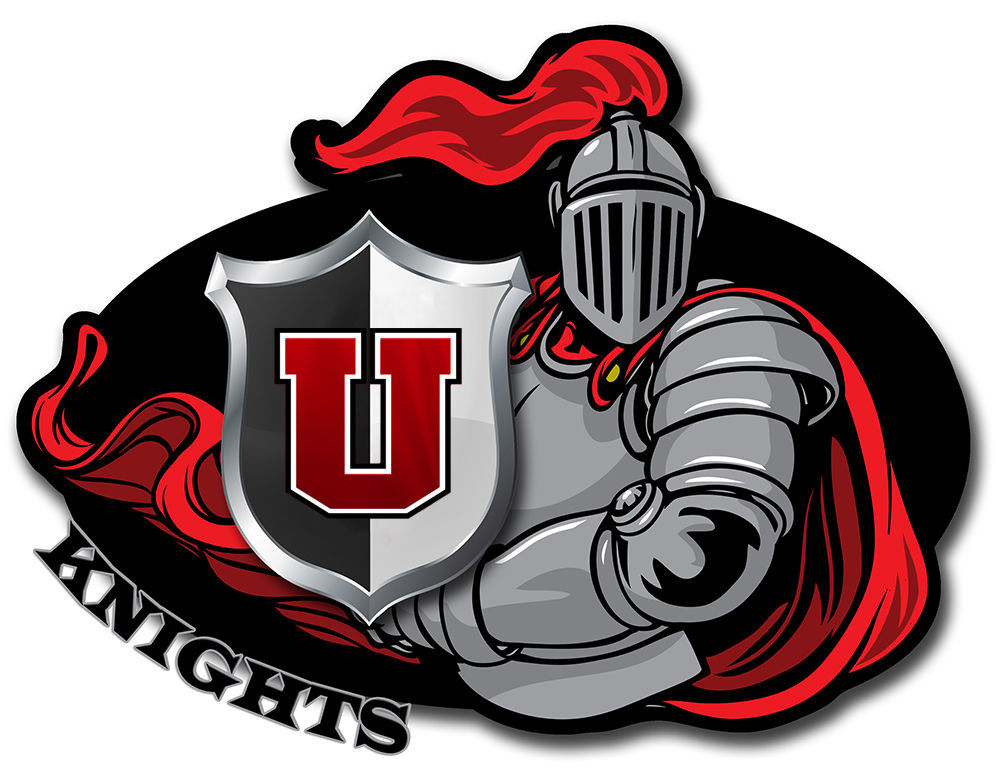 LA PORTE CITY — Bart Mehlert loves a good scrap.
Mehlert got one Tuesday night when his Union Community wrestling team met Davenport Assumption in a Class 2A regional duals final.
With a state berth on the line, Assumption pulled off a pair of upsets as it advanced to its 13th consecutive State Duals with a 41-32 victory over Union.
"They were better than us today," Mehlert said. "I knew it was going to be a dogfight. I like dogfights and I like good wrestling and that was it. I think the crowd was entertained and got their money's worth."
On paper it was about as even as it could get with each team favored in about half the matches. Assumption won one more match and rode six pins, including huge wins at 132 and 152 where Union was favored.
In a scoreless match at 132, Noah Gonzalez hit a neck wrench to pin ninth-ranked Lake Lebahn, then Evan Forker caught eighth-ranked Stone Schmitz for a pin in 2 minutes, 46 seconds.
"That was the difference for sure," Mehlert said. "I knew they were good and some of their kids were dangerous and they showed that."
After falling behind 9-0 early in a dual that started at 285, Union, which was looking for its first State Duals appearance since it won a 2A title in 2015, got a technical fall at 113 from Lincoln Mehlert, a pin from Kolten Crawford at 120 and Hunter Worthen put them ahead with a thrilling, 12-11 decision over Evan Forker at 126.
But then Assumption got Gonzalez's pin and Micheal Macias produced another fall at 138 that made it 21-14. State champion Jack Thomsen righted the ship momentarily for Union with a pin at 145, before Ethan Forker's win at 152.
It wasn't over yet for Union as Jon Millard and Adam Ahrendsen followed with pins at 160 and 170, but Assumption won the last three matches, two by fall, to earn the win.
"Yeah, we came up a little short," said Ahrendsen, a state runner-up last February. "We hadn't been fighting real good in matches, but tonight we showed up and fought. We just had a couple matches that we thought were going to go our way and did not. The fight was there, though."
You have free articles remaining.
Union avenged a regular-season loss to South Tama in the semifinals, 49-21, while Assumption advanced with a 49-25 win over Iowa Falls-Alden.
Union, while disappointed, will turn its attention to its 2A district Saturday at Huxley where eight Knights advanced out of sectionals.
"We've just got to eat right, sleep right every morning," Thomsen said of refocusing. "Wrestling is a lifestyle and you've got to do everything you can to be ready, and we will be ready Saturday."
"We fought and I liked that," Bart Mehlert added. "These kids will bounce back. They will get after it on Saturday and hopefully we will get eight to state."
220 – Rudy Papakee (STC) dec. Gabe Hanson, 7-1, 285 – Kalen Schrock (STC) dec. Liam Stone, 3-0, 106 – Brody Chyma (STC) pinned Sarah Michael, 1:09, 113 – Lincoln Mehlert (Union) won by forfeit, 120 – Kolten Crawford (Union) pinned Ethan Cruikshank, 1:58, 126 – Hunter Worthen (Union) dec. Logan Arp, 6-3, 132 – Lake Lebahn (Union) pinned Kyler Smith, 1:02, 138 – Lane Hennings (Union) maj. dec. Brady Knode, 14-2, 145 – Jack Thomsen (Union) pinned Boden Koehler, 2:48, 152 – Stone Schmitz (Union) pinned Garrett Arp, 1:16, 160 – Jon Millard (Union) pinned Logan Schmidt, 1:31, 170 – Adam Ahrendsen (Union) pinned Brayden Smith, 1:53, 182 – Payton Vest (STC) pinned Dacoda Marvets, 1:12, 195 – Mitchell Knock (STC) dec. Josh Hines, 6-2.
ASSUMPTION 49, IA. FALLS-ALDEN 15
220 – Joe Walsh (DA) dec. Tanner Hoversten, 10-3, 285 – Seth Adrian (DA) pinned McKade Eisentrager, :39, 106 – Derrick Bass (DA) pinned Logan, Kobe, 1:05, 113 – Jacob Maes (DA) tech fall over Jacob Michaelson, 16-0, 4:12, 120 – Brody Hoversten (IFA) dec Ethan Forker, 4-2 SV, 126 – Jake Ites (IFA) dec. TJ Fitzpatrick, 7-2, 132 – Noah Gonzalez (DA) pinned Mason Kent, 3:22, 138 – Michael Macias (DA) dec. Alberto Salmeron, 5-2, 145 – Parker Terronez (DA) dec. Juan Salmeron, 11-5, 152 – Evan Forker (DA) pinned Cayden Howland, 3:09, 160 – Riley Burke (IFA) pinned Eli McCracken, 1:03, 170 – Kyler Hadwiger (IFA) dec. Logan Schimanski, 6-4, SV, 182 – John Argo (DA) tech. fall over Sckylar Huffman, 16-0, 4:36, 195 – Aiden Morgan (DA) pinned Kolbi Tjarks, 1:13.
285 – Adrian (DA) dec. Stone 5-1, 106 – Bass (DA) pinned Michael, :39, 113 – Mehlert (Union) tech. fall over Maes, 19-2, 4:00, 120 – Crawford (Union) pinned E. Forker, 3:15, 126 – Worthen (Union) dec. Fitzpatrick, 12-11, 132 – Gonzalez (DA) pinned Lebahn, 2:52, 138 – Michael Macias (DA) pinned Hennings, 4:25, 145 – Thomsen (Union) pinned Terronez, 5:44, 152 – Forker (DA) pinned Schmitz, 2:46, 160 – Millard (Union) pinned McCracken, 1:56, 170 – Ahrendsen (Union) pinned Schimanski, 3:52. 182 – Argo (DA) dec. Marvets, 7-2. 195 – Walsh (DA) pinned Hines, 4:52, 220 – Morgan (DA) pinned Hanson, 1:41.