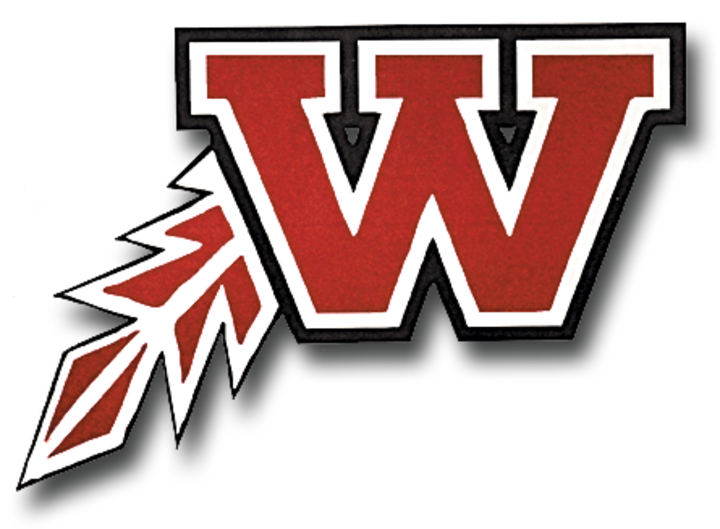 WATERLOO — Monday night was a near perfect night for Waterloo West boys basketball coach Cliff Berinobis.
The Wahawks (10-7) came out a little apprehensive in their Class 4A Substate first round match up with Cedar Rapids Jefferson.
Cedar Rapids Jefferson grabbed a very short lived 12-11 lead late in the first period, and it was the push West needed, as it put on a clinic on the defensive end of the floor and shot lights out from that point as it cruised to a 79-51 victory.
"This game was all defense, it was about nothing else," said Berinobis. "Our guys came to life and Luke Fordyce, Shuntavis Wortham and Amar (Kuljuhovic) just shut them down underneath. It is something we expect from those seniors and tonight they showed their leadership skills. It was about as close to a complete game as we have had all year. I am just so proud of these guys."
The opening period was more of a feeling out for each other as they score stayed close with the J-Hawks (2-18) grabbing a pair of one-point leads before finally surrendering a 13-4 run in the second frame.
The Wahawks used a balanced scoring attack and a relentless defense as they built a 42-25 lead at the half.
Senior forward Amar Kuljuhovic was shut down over the first eight minutes, then exploded in the second quarter as he delivered three put back tips after missed shots, then got one the old fashioned way with a hook shot down low.
"Last time we played them they double teamed me a lot," claimed Kuljuhovic. "They started out that way tonight, And I had trouble getting down into the post. In the second quarter I was able to get low easier and things just started to happen. I started making shots it seemed to help the team settle in.
"We had Michael Robinson (Jr.) directing traffic down low and we started to get the ball to the right guys. He is like our quarterback out there making very good decisions with the ball."
The decisions became easier as the defense never let up and the offense began hitting their stride.
Five Wahawk shooters hit double digits with Kuljuhovic leading the way with 17. Senior Shuntavis Wortham came off the bench and dropped in 15 points for his team.
"I just wanted to get in the game and contribute at both ends for the team," said Wortham. "We didn't want to hurry things and just stay calm. I think it was one of the more complete games we have put together here in a while."
Wortham picked off a pass and went coast-to-coast for the score and the rout was on. The 6-foot-1 guard knocked down a trio of three's as well.
"Things just clicked out there and it felt right," added Wortham. "I think we have a lot more to show and we will take this thing one game at a time and not get ahead of ourselves. The best is yet to come."
West never took their foot off the pedal as it added to its advantage with 14-4 run late.
Colby Adams kicked in 10 points on the night with Mitch and Luke Fordyce putting 10 points in the books as well.
"This came down to the seniors taking control," said Berinobis. "These seniors were so coachable and I couldn't be more proud of them as I am now."
The Wahawks will play Cedar Rapids Washington Friday night, in a rematch that West lost by nine points.
JEFFERSON (2-18)—Carson Blietz 3 0-0 8, Brayden Kindhart 2 0-0 4, Caden Schroeder 9 2-3 20, Andreas Williams 1 2-2 4, Kaden Haller 3 0-0 7, Gunner Myers 4 0-0 8, Dkhai Pope 0 0-0 0, Blessing Oluntunde 0 0-0 0, Prosper Kapongo 0 0-0 0, Ian Wiederin 0 0-0 0, Lonny Melvin 0 0-0 0. Totals 22 4-5 51.
WEST (10-7)—Colby Adams 5 0-0 10, Michael Robinson Jr. 2 2-2 6, Tyree Gardner 1 1-2 4, Keishaun Pendleton 0 2-4 2, Shuntavis Wortham 6 0-0 15, Sam Moore 0 0-0 0, Luke Fordyce 5 0-0 10, Mitch Fordyce 4 2-4 10, Amar Kuljuhovic 8 1-1 17, Nate Ewell 2 1-1 5, Jaxson Hoppes 0 0-0 0, Chase Hollis 0 0-0 0. Totals 33 9-14 79.