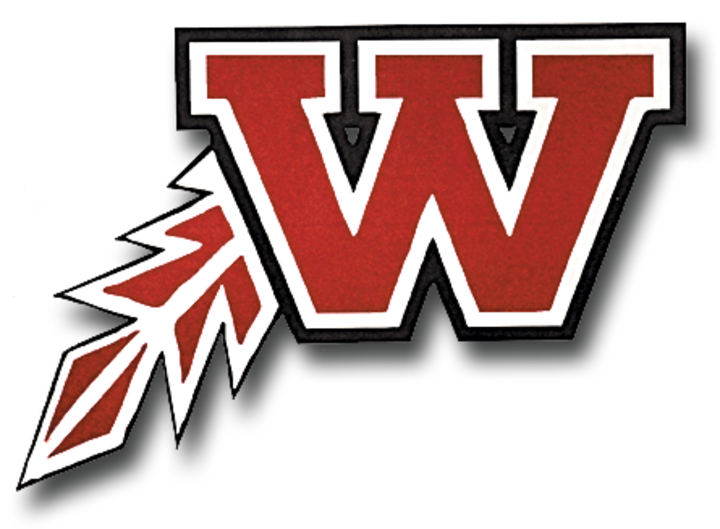 WATERLOO — Anamosa made a heck of a first impression, but Waterloo West's Jeremiah Feahn made a lasting one.
The Wahawks rallied from a 14-0 hole to beat the Class 2A Blue Raiders, 37-14, behind a big night from quarterback Carter Schulte and a couple of game-breaking plays from Jeremiah Feahn.
In a steady downpour and sloppy conditions, Anamosa struck first, with a 69-yard touchdown connect from Grahm Humpal to Colton Borst on the first play of the game. They soon added another score to take a 14-0 lead.
However, West somehow found its footing after that, as the Wahawks moved the chains behind Schulte's arm and a series of key completions to Tay Norman. West evened the score by halftime on a bruising 8-yard run by Nate Ewell and Schulte's recovery of a teammate's fumble, which he advanced 82 yards for a score.
The Wahawks continued to assert themselves in the trenches, as they built a 23-14 lead in the third quarter behind a 15-yard Norman TD catch and Jaxon Hoppes' 26-yard field goal.
But Feahn was saving the biggest plays for last. Still nursing a nine-point lead and with Norman hobbling off the field, West found itself facing a third-and-10 from its own 1-yard-line. Feahn ran a backside post, got behind his man, hauled in Schulte's heave and raced 99 yards for the score.
"When I caught it, I'm running, and it felt so good, and I was about to cry," Feahn said.
Feahn wasn't finished. With Anamosa trying to mount a long drive from its own 13 in the closing minutes, he picked off Humpal's pass on the right edge and returned it untouched for the game-sealing score.
West's entire defense rose to the occasion. It featured two fourth-down stops in the fourth quarter, including one from the Wahawks' 5. In addition, they allowed Anamosa just 105 of their 248 yards after halftime.
"After that first quarter, coach told us there were four quarters, and we had to finish strong," Feahn said. "We had to play to our speed and not theirs. As soon as we did, everything started clicking."
Schulte finished the evening 16-of-28 for 307 yards through the air, while Norman hauled in nine of those passes for 139 yards.
Anamosa (1-2) is the fourth different opponent West had on the schedule for this week. In March, they were set to meet Cedar Rapids Jefferson. By the time the season started, it was Iowa City West, which bowed out with its move to online courses. So, West added Linn-Mar to the schedule this week, but the Lions bowed out after a positive COVID-19 test.
"We've got to give credit to (Anamosa), that's a good team," said West head coach Lonnie Moore. "They played well."
Now, West finds itself 2-1 as it prepares for Jefferson next week.
"I think this gives us a little momentum and hopefully we learned something from it," Moore said. "We've got to come out and play right away, but this should give us some juice to bring to practice on Monday."
Get in the game with our Prep Sports Newsletter
Sent weekly directly to your inbox!