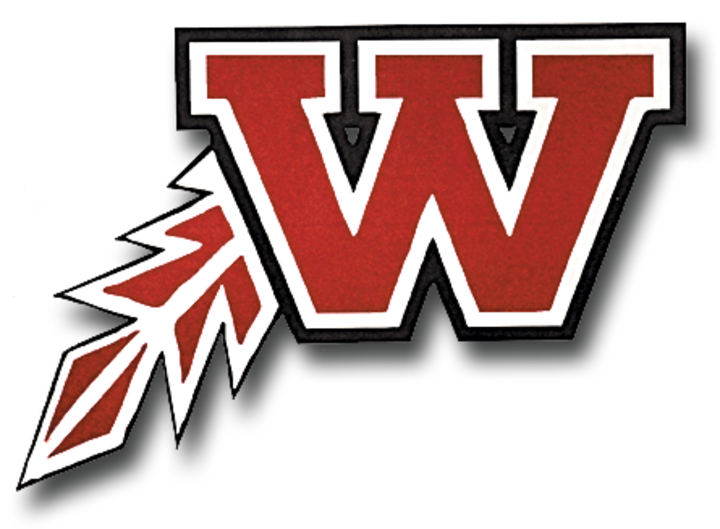 WATERLOO — Most teams don't return four interceptions for touchdowns in a season.
Dubuque Senior did it in one game Friday at Memorial Stadium.
Most players don't rack up three pick-sixes in their high school careers. Zak Kubitz did that in one game Friday, too.
It was far more than Waterloo West could withstand as the Rams erupted for a 45-7 high school football runaway.
Senior (3-2 with its two losses by a combined 12 points) was coming off a 31-0 shutout of eighth-ranked Cedar Rapids Washington. The Rams' defense dominated again, holding the Wahawks (3-2 and coming off a 45-14 rout of Cedar Rapids Jefferson) to 73 rushing yards and forcing six total turnovers.
"We had a really tough schedule at the beginning of the year, but we've had a chance to beat everyone we've played," said Senior coach Dale Ploessl. "We're a couple of plays away from being undefeated, but we're not. One of our goals tonight was to get two wins in a row.
"The kids are playing pretty good and they've been resilient, and our defense has obviously been leading us this year. Four pick-sixes is almost unheard of. That doesn't happen very often."
West hardly wobbled when Senior threw its first punch Friday, but the next five blows knocked the Wahawks down for the count.
Just about everything that could go wrong for West went wrong over the opening 24 minutes as Senior built a 38-0 lead.
It started with a fumble on the Wahawks' first offensive play that Senior recovered at the Wahawk 21. The West defense dug in and held, but Jacob Konrardy drilled a 41-yard field goal to put the Rams up 3-0.
Seth Bullock was in the right place at the right time later in the opening quarter. Under a big rush from Senior's big front four, Wahawk quarterback Carter Schulte's pass floated on him and Bullock snatched it from the air and raced 90 yards for a 10-0 lead.
The Rams added a nine-play scoring drive featuring Cain McWilliams for 49 of the 61 yards to make it 17-0 early in the second period.
A break finally went West's way when the Wahawks recovered a muffed punt at the Rams' 19-yard line. A Schulte pass to Orlando Vivians put West at the 3, but a dropped throw in the end zone proved costly and Jaxson Hoppes' 22-yard field goal try was blocked.
Kubitz picked off a Schulte overthrow and went 30 yards to make it 24-0, then jumped an out route for a 34-yard pick six at the 3:19 mark. And finally, with time running out in the half, he did it again with a tackle-busting, 50-yard touchdown return.
Senior added a touchdown drive on its first possession of the second half for a 45-0 lead.
West averted the shutout by moving 68 yards in 11 plays, including a clutch, 22-yard Schulte pass to Jeremiah Feahn on fourth-and-nine. Schulte scooted eight yards for the TD that capped the scoring with 1:31 left in the third quarter.
The Wahawks had their moments, but their mistakes were too much to overcome.
"Everything went wrong for us," said West coach Lonnie Moore. "I've got to put a lot on myself. I didn't get our guys ready to play. We didn't play fundamentally sound at all. That's something I've got to do better.
"I thought our defense did a great job versus a good team, but they were put in a lot of bad situations. Offensively, we didn't execute. We've just got to get better."
Dub. Senior 10 28 7 0 — 45
Waterloo West 0 0 7 0 — 7
DS — FG Jacob Konrardy 41
DS — Seth Bullock 90 interception return (Konrardy kick)
DS — Cain McWilliams 3 run (Konrardy kick)
DS — Zak Kubitz 30 interception return (Konrardy kick)
DS — Kubitz 43 interception return (Konrardy kick)
DS — Kubitz 50 interception return (Konrardy kick)
DS — Jack Gilligan 2 run (Konrardy kick)
West — Carter Schulte 8 run (Jaxson Hoppes kick)
Rushes-yards 33-142 24-73
Comp-att-int 6-17-0 13-33-4
Penalties-yards 5-35 4-41
DUBUQUE SENIOR — Cain McWilliams 15-97, Hunter Preston 5-13, Joel Wilbricht 2-16, Jack Gilligan 1-2, Eli Weidemann 1-0, Marcus Morris 3-7, Tommy Williams 4-14, Max Wernke 2-minus 7.
WATERLOO WEST — Jay Shaw 9-23, Michael Robinson Jr. 9-38, Carter Schulte 2-5, Jeremiah Feahn 1-minus 2, Nathan Anderson 2-11, Nate Ewell 1-minus 2.
DUBUQUE SENIOR — Gilligan 5-13-0, 72 yards, Wernke 1-4-0, 7 yards.
WATERLOO WEST — Schulte 13-33-4, 167 yards.
DUBUQUE SENIOR — Preston 3-32, Logan Flanagan 1-7, Carson Tart 1-1, Walker Tart 1-39.
WATERLOO WEST — Tay Norman 4-86, Brayden Burton 1-9, Feahn 2-34, Clayton Rottinghaus 1-3, Ewell 1-2, Orlando Vivians 2-19, Maki Leflore 1-15, Robinson 1-minus 1.
Get in the game with our Prep Sports Newsletter
Sent weekly directly to your inbox!