CEDAR RAPIDS -- Having never reached state before, the 2017 North Tama volleyball team can likely take satisfaction in being the first squad in school history to reach the tournament.
Expectations will be a bit bigger in 2018.
Veteran-heavy Springville proved too much for a North Tama, as the Orioles earned  a 25-15, 25-21, 25-21 win in the opening round of Wednesday's 1A tournament.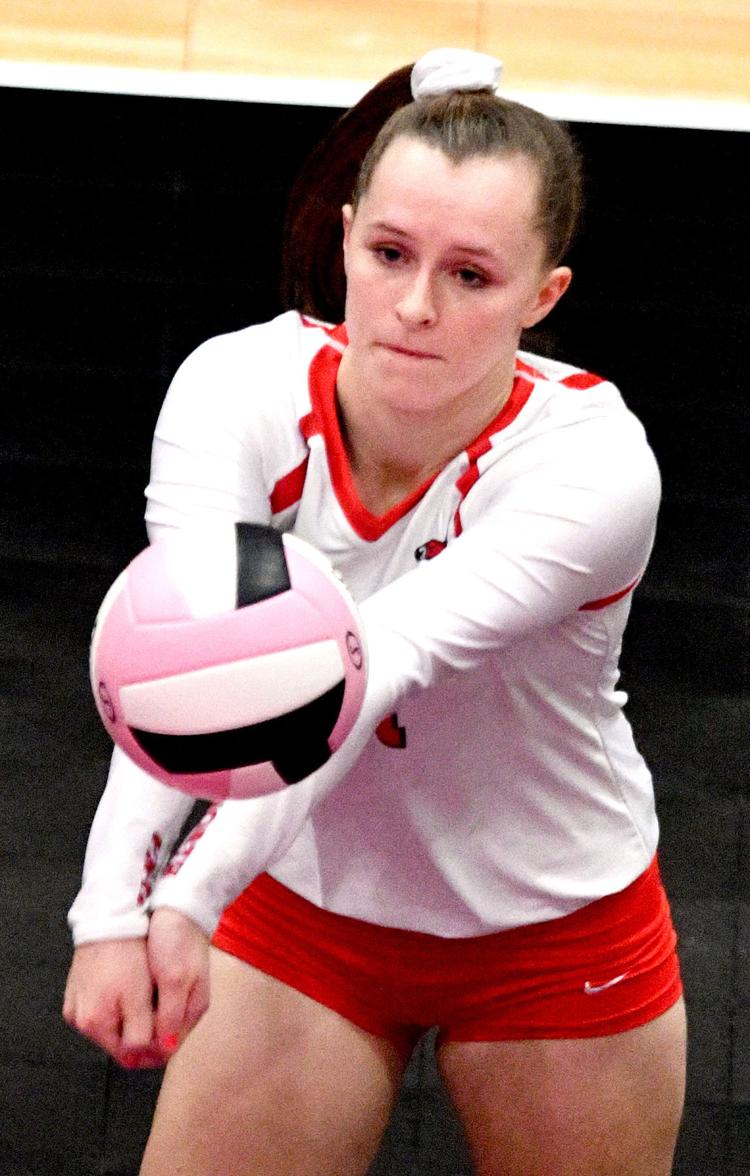 Scoring the first point prove to be the lone highlight for the Redhawks in the opening set, as the experience of the Orioles, who are making their fourth state trip in five years, shined through in a decisive win. 
Afterwards, North Tama players admitted they came out flat, and struggled to find their footing in the high-pressure environment.
"Having that big crowd there is definitely one of the reasons we came out a little shaky," sophomore outside hitter Katie Kopriva said. "We knew they were going to be good and we'd have to play our best game against them. We knew we didn't play our best throughout our entire match."
The Redhawks also scored first in each ensuing set, but aside from a 3-1 lead in the third, they were never able to pull ahead by more than a point.
In defeat, the Redhawks did have their moments. Behind the serve of Isabel Sierra, they fought off set point four times before finally falling 25-21 in set two. They also battled within 11-10, 17-15 and 22-20 in set three before Springville again closed things out.
"It took us a little while to respond," Coach Channing Halstead said. "It's disappointing because I don't think we left here feeling like we played our best. (But) we started to calm down a little bit and show them what we've got."
With the first trip to Cedar Rapids out of the way, Halstead says simply qualifying is no longer good enough, and her high expectations seem justified.
Kopriva, who finished the season with 464 kills, is just a sophomore, as is setter Sierra, who recorded 818 assists this season.
With a strong nucleus returning, Kopriva echoed her coach's sentiments, saying everyone in the locker room will be ready to take the next step.
"Our goal next year is we want to be in the finals," she said. "I think it's 100 percent achievable if everyone works hard if we all come together as a team even better than this year. We can get there."