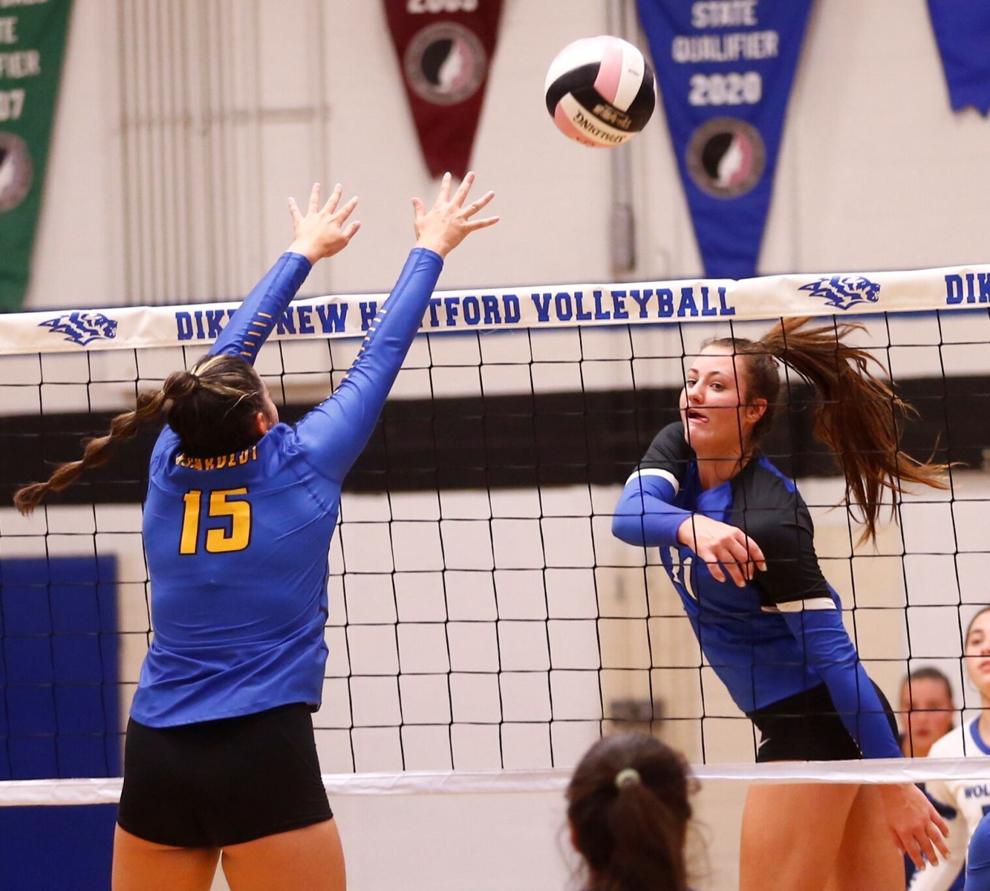 DIKE – Jadyn and Payton Petersen wanted to embrace the recruiting process.
Both admit they were too young when their older, twin sisters, Baylee and Sydney were both high-level volleyball recruits.
Since the younger Petersen twins began to get recruited, the two did receive advice from the older sisters to just have fun with it.
Now, within two weeks of each's decision, Jadyn and Payton have announced their college landing spots.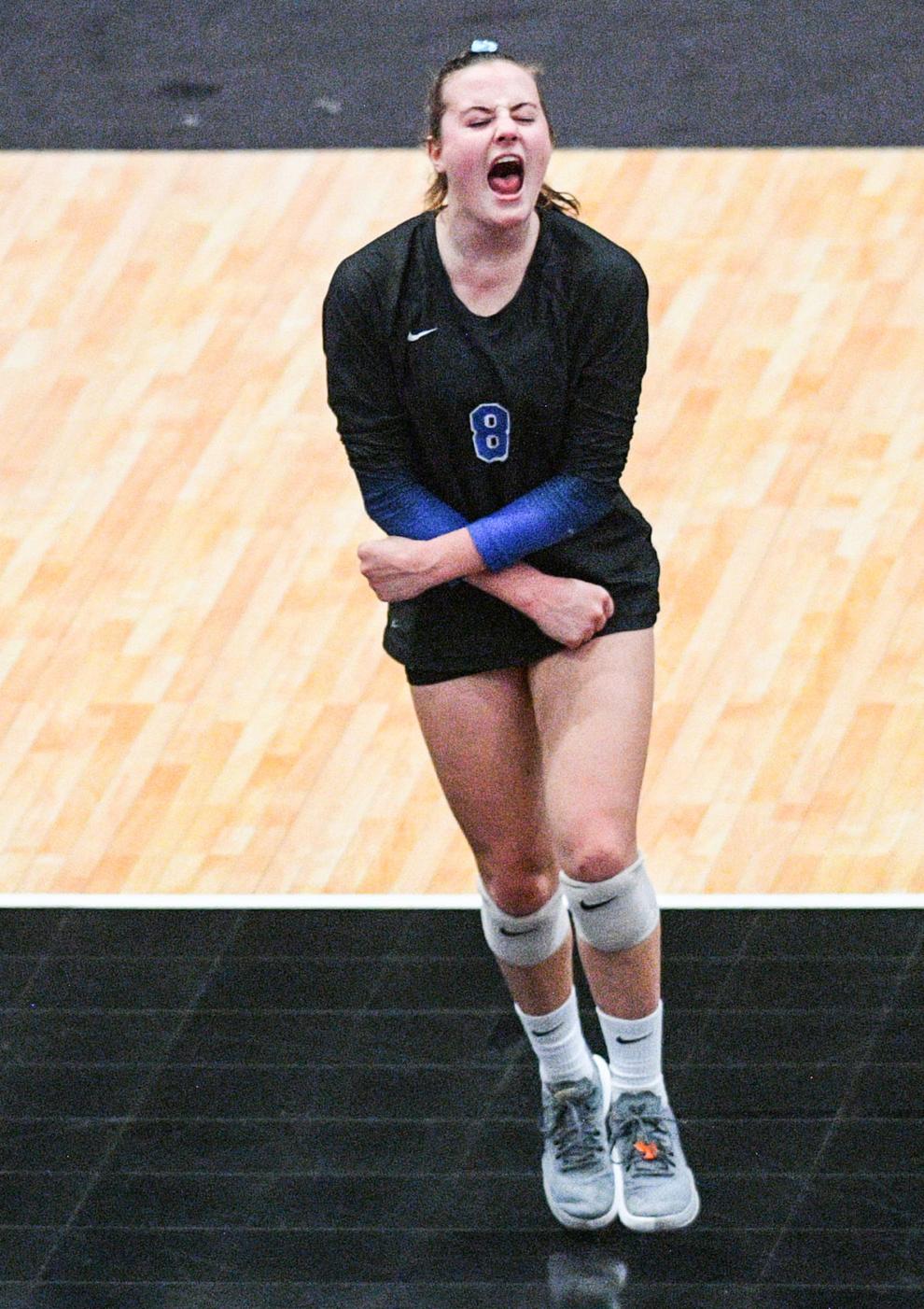 Jadyn will follow in the steps of Baylee and play for her mom, Bobbi, at the University of Northern Iowa, while Payton, like Sydney who played four seasons at Texas before joining Baylee at UNI as a graduate transfer, choose one of the blue blood programs in the nation, announcing Monday she had picked the University of Louisville, currently ranked second in the country.
The Petersens were considered two of the Class of 2024s top-targets in the state of Iowa.
"I had it down to three (programs) for quite a while," Payton said.
Payton's other two finalists were Creighton and Kansas State.
The 6-foot outside hitter has been one of the most dominant players since arriving on the prep scene as a freshman. With a month and a half of her junior season left, Petersen already has recorded 1,227 kills, 200 blocks and 905 digs in her career.
In addition to being named to the elite all-state team in each of her first two seasons while she and Jadyn led the Wolverines to back-to-back 2A state titles, Payton has been named the captain of the all-tournament team twice.
Payton has also been named captain of the all-state tournament team back—to-back years in basketball while leading DNH to 2A state titles in that sport, too.
In the end, it was advice from older sisters that she took to heart.
"I went on the recruiting visits with Louisville being last," Payton said. "When I got back…I'm not going to lie it was hard. I struggled with it for a few days. But basically it was what figuring out what is important to me and then deciding from there. The coaching staff at Louisville is special, and they are a program that is on the rise. It was place I could see myself becoming a better volleyball player, a better person."
Jadyn, who picked UNI over Nebraska-Omaha and Kansas State, concurred on how she came to her decision.
Jadyn has recorded 722 kills, 96 blocks and 898 digs in her three-year career. She is a two-time first-team all-state selection in Class 2A
"They (Baylee and Sydney) didn't talk to us about their process until right now," Jadyn said. "It was embrace everything that is thrown at you and have a positive mindset. It is a relief to have it behind me, but I didn't want to rush it too much because you do want to embrace it as you only get to go through it once."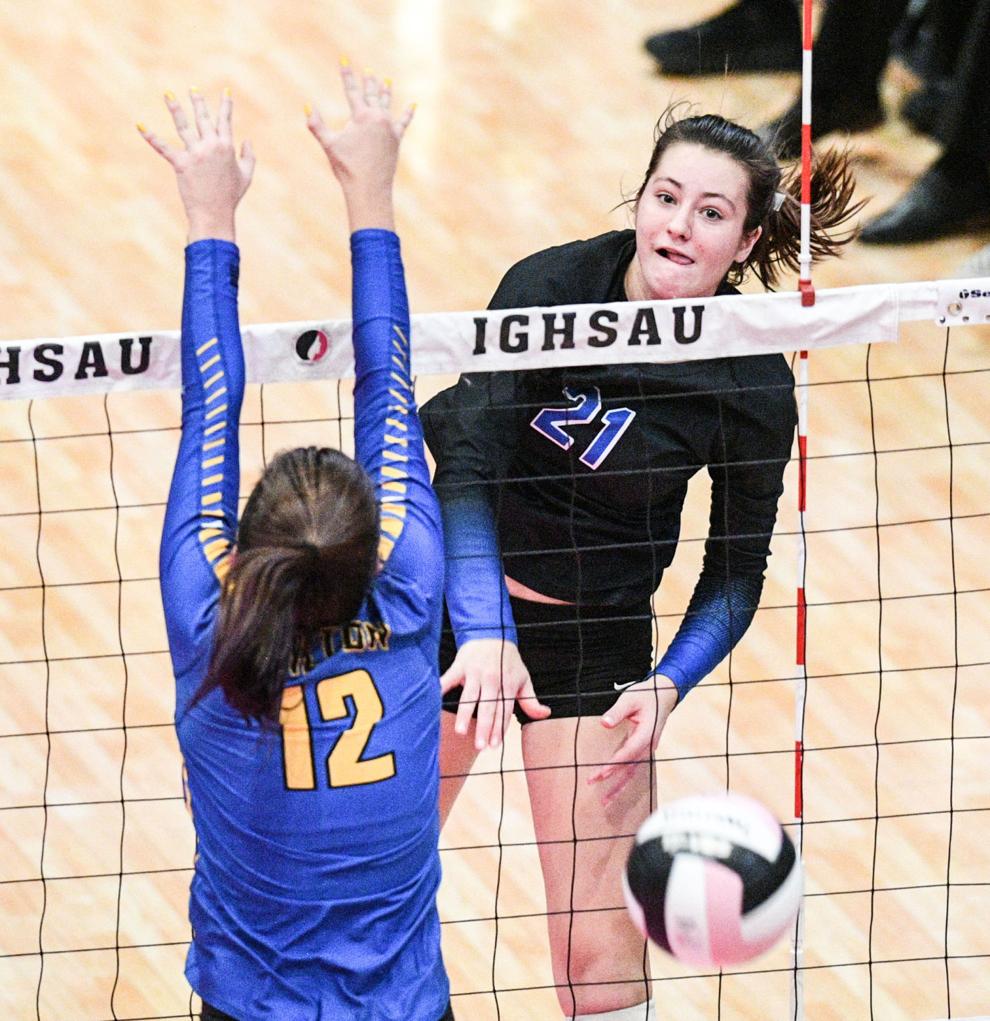 "When I took my visit to UNI it felt this is where I wanted to spend the next four years of my life."
While Jadyn and Payton asked each other how it was going during the recruiting process both said neither had an influence on the other's decision.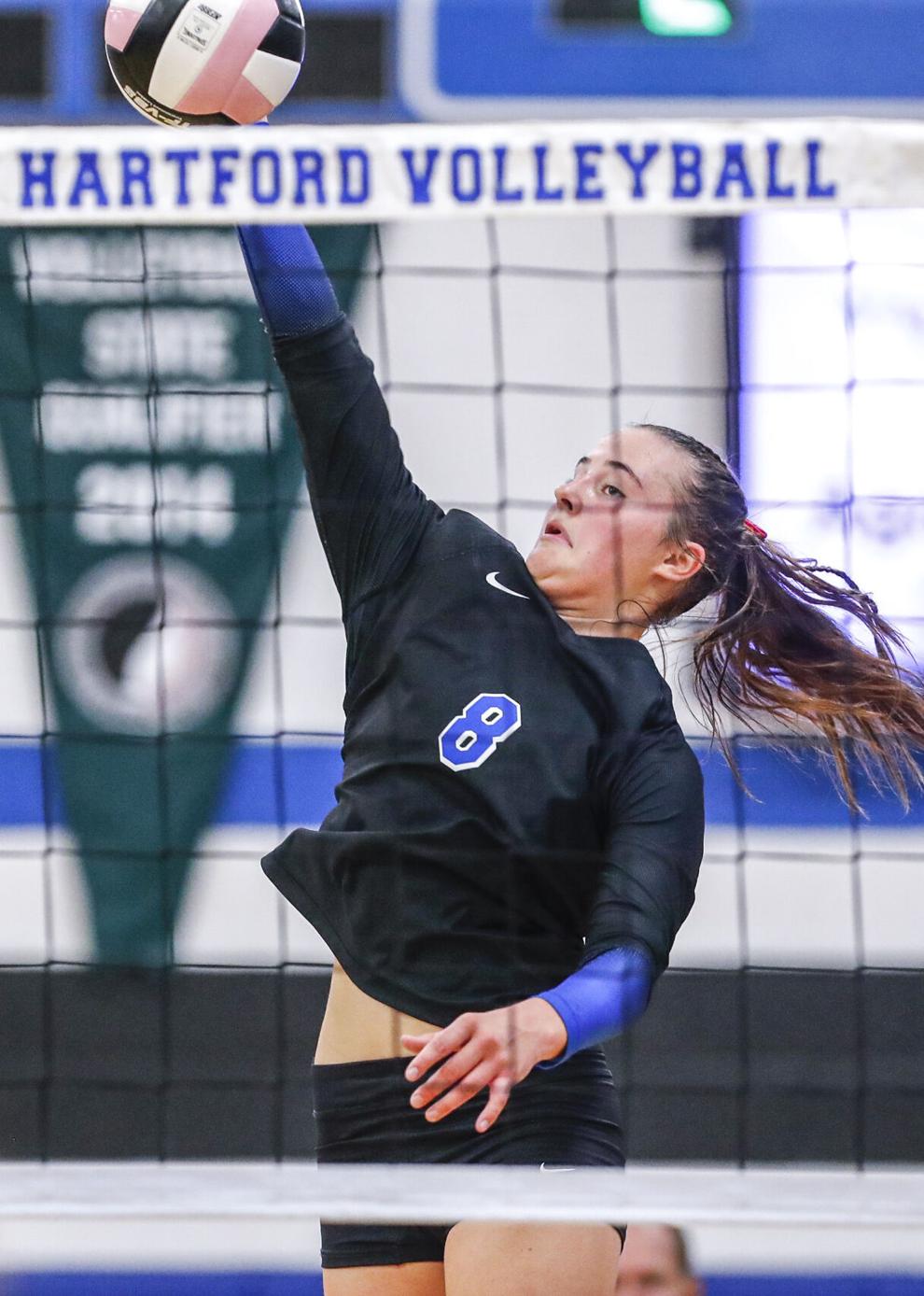 "She was on her path and I was on my own path," Payton said. "We went on one recruiting visit together and we each went on our own separate visits."
The Petersens, along with teammate and fellow Division I recruit Madelyn Norton (Western Illinois) have led DNH to a 22-1 start this fall and the No. 1 ranking in Class 2A.
The Wolverines host Aplington-Parkersburg Tuesday night.