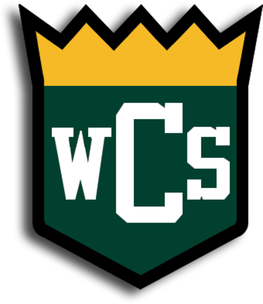 CLARKSVILLE — Waterloo Christian swept Clarksville Monday night in an Iowa Star Conference volleyball matchup for its fourth victory of the season.
The Regents (4-8) won by scores of 25-23, 25-13, 25-17.
As a team, Waterloo Christian posted a season-high 26 kills. Amber Smith had seven and Rachel Bergstrom and Sidra Wheeler five apiece. Wheeler and Sydney Aronson were also keys in the digging and passing game while Lauren Bergstrom finished with 15 assists.
"All in all, it was a heck of a night for us," said Regents coach Angela Evans. "All the hard work the kids have been putting in is starting to pay off for them."
TIGERS WIN: Cedar Falls' top four golfers all broke 40 Monday as the Tigers pulled out a two-stroke win over Linn-Mar in a Mississippi Valley Conference quadrangular hosted by Iowa City Liberty at Brown Deer Golf Course.
Jack Moody's season-best 34 paced Cedar Falls and was three shots better than teammate Owen Sawyer and two other golfers. Parker WOlfe added a 38 for the Tigers and Max Tjoa a 39.
Team standings — 1. Cedar Falls 148, 2. Linn-Mar 150, 3. Iowa City Liberty 159, 4. Dubuque Wahlert 164.
Individual leaders — 1. Jack Moody (CF) 34, 2. (tie) Owen Sawyer (CF), Tate Brunk (ICL), Dillon Burr (LM) 37, 5. (tie) Parker Wolfe (CF), Connor Roach (ICL), Drew Muilenburg (LM), Carter Vieth (LM).
Cedar Falls — Moody 34, Sawyer 37, Wolfe 38, Max Tjoa 39, Luke Meyer 40, Kevin Yang 42, Gus Ferguson 42.