CHARLES CITY — Dani Reetz knew she had some big cleats to fill. The Charles City pitcher didn't take long to get to work.
"I remember coming back from the state tournament last year and the day after we got back Dani was at the diamond pitching," Charles City coach Brian Bohlen said. "From that point, she worked really extremely hard in the offseason. She has become her own pitcher and she's done a really nice job this year."
Reetz has taken her turn in the circle following the graduation of multi-year starting pitcher Samantha Heyer, who provided consistent strikeouts during Charles City's annual trips to Fort Dodge before joining the University of Northern Iowa's softball program.
The junior Reetz sports an 11-2 pitching record with 37 strikeouts, 16 walks and a 1.49 ERA for a Charles City team that returned eight starters from a season ago and will be making its fifth consecutive trip to state.
"She mixes pitches well," Bohlen said. "She's got four pitches that she can go to and late in games she's been hitting spots well, mixing pitches well and her defense has done a nice job of playing behind her."
Charles City returns to state at 3:30 p.m. Monday with an opportunity to compete against a familiar opponent. The No. 5-seeded Comets will open with No. 4 North Scott.
Last's season's title dream came to an end when North Scott rallied with a pair of runs in the seventh inning to extend a game that the Lancers won in the ninth of the Class 4A state semifinal round. Charles City ended up placing third, matching its highest finish in eight trips to state since 1995.
"Obviously it's a rematch and a couple games last year that we knew we let them get away," Bohlen said, referencing a pair of one-run losses to the Lancers in 2019. "The girls, we're going to go down there with some confidence. We can't as much worry about the opponent as ourselves, and we need to play our game."
A Charles City softball team that has represented its tradition-rich program experienced a stinging loss Wednesday in the Class 4A state semifinals at Rogers Park.
For Charles City, reliable pitching and strong defense has been supported by an offense that challenges opponents with a blend of slap hitters and some power. The Comets have scored at least 10 runs in their last two playoff games.
Senior Lisabeth Fiser is a catalyst with a .470 batting average and 20 runs scored. Sophomore Ashlyn Hoeft leads the team with six home runs and 20 RBIs.
"I think our lineup is set up to put pressure on defenses with the four slap hitters there," Bohlen said. "Lately our right-handers have been driving in runs, too. We're getting the key hits and getting people on base. When that combination is working we do a pretty good job of scoring."
Charles City 2019 state softball
072419-state-softball-charles-city-06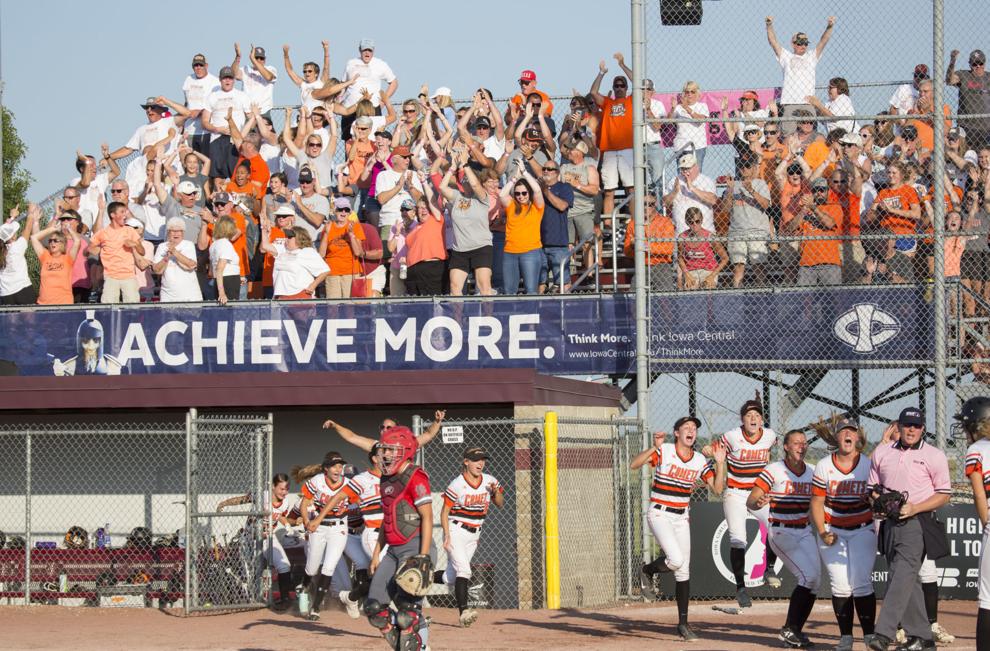 072419-state-softball-charles-city-04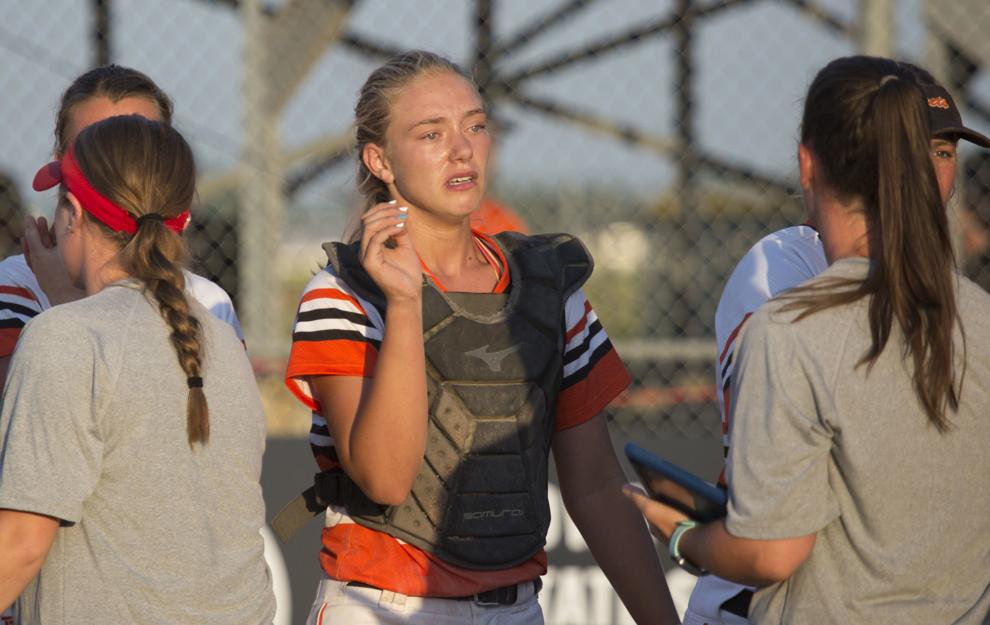 072419-state-softball-charles-city-02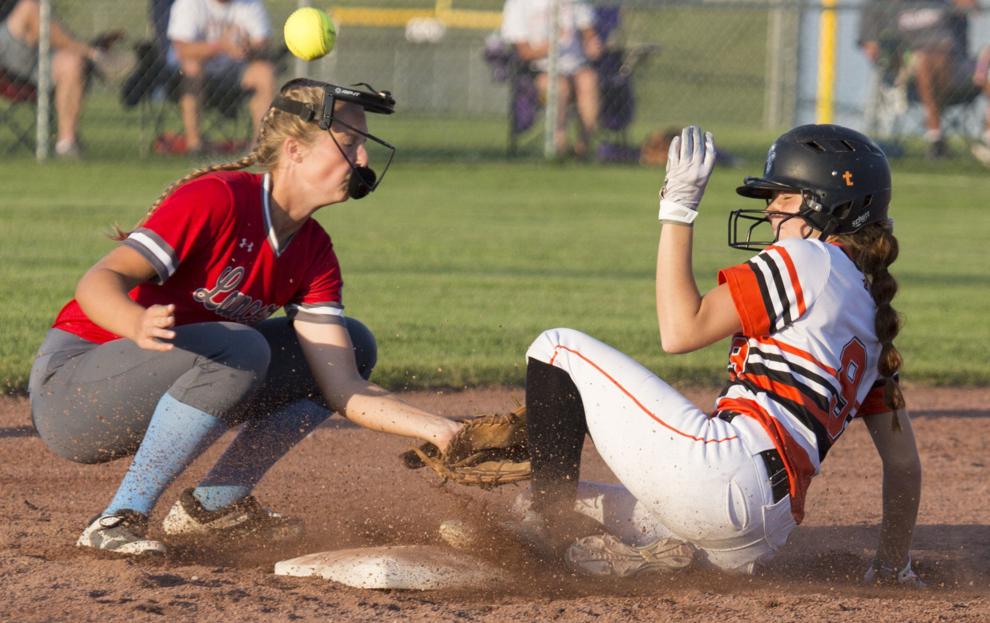 072419-state-softball-charles-city-03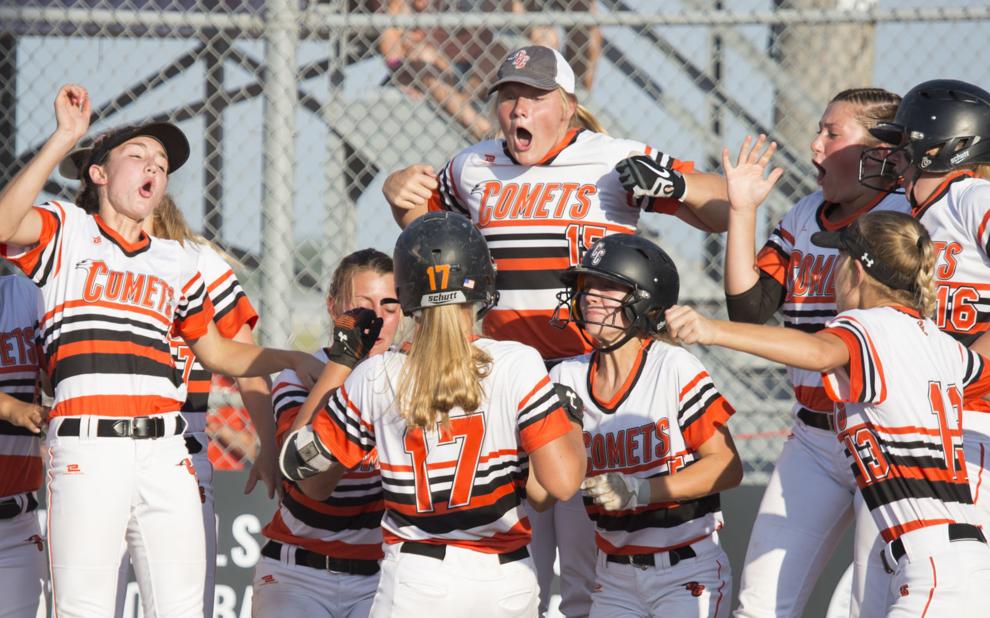 072419-state-softball-charles-city-05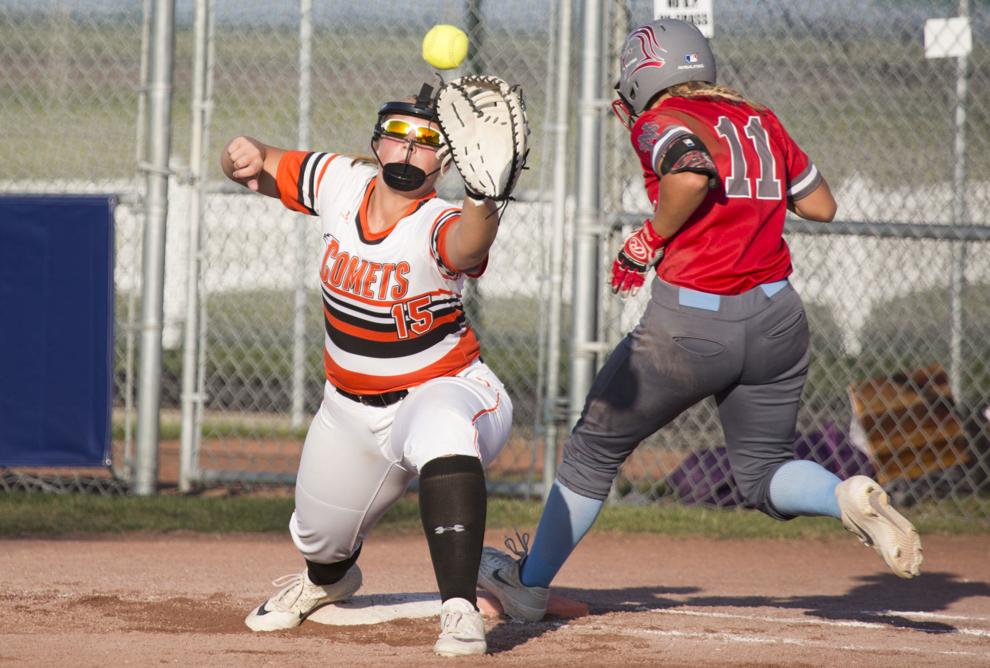 072419-state-softball-charles-city-01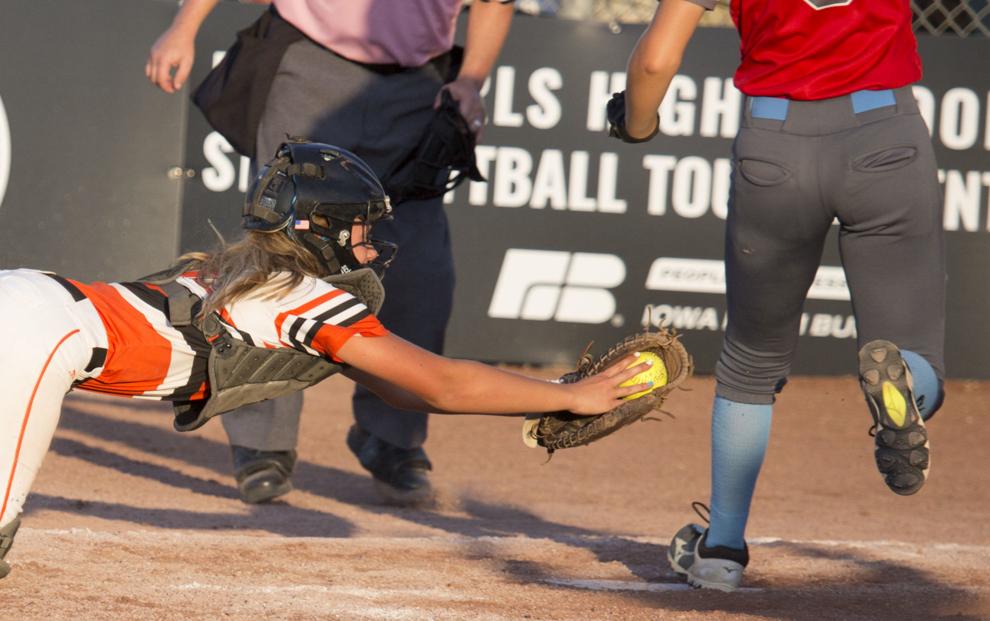 COMETS RALLY FOR A LATE WALK-OFF WIN -- LITERALLY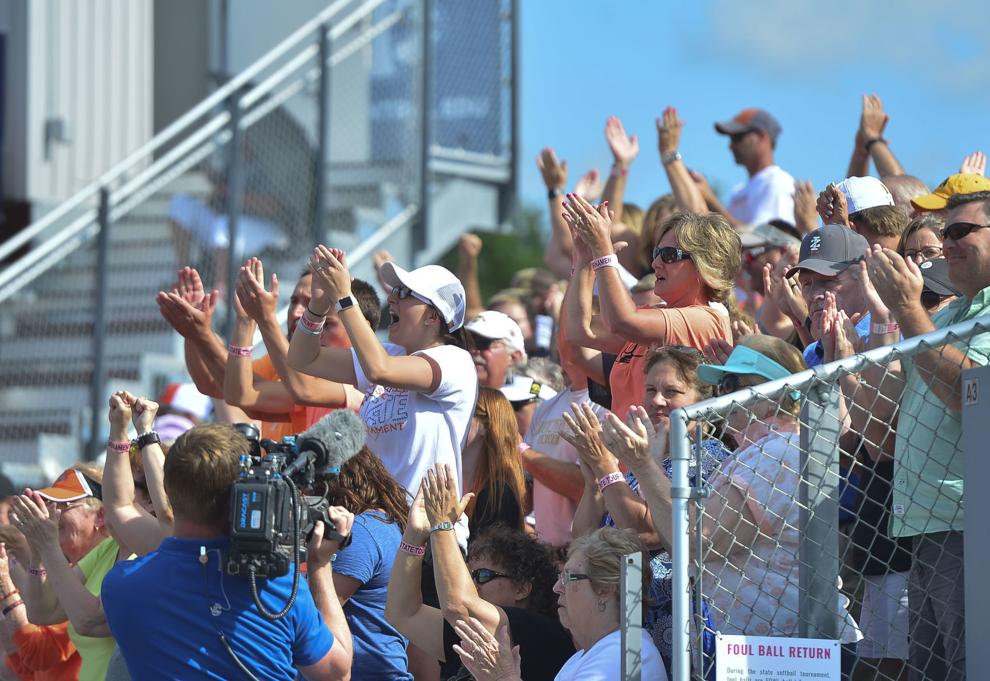 072319-ggaz-spt-state-sball-charlescity-04.JPG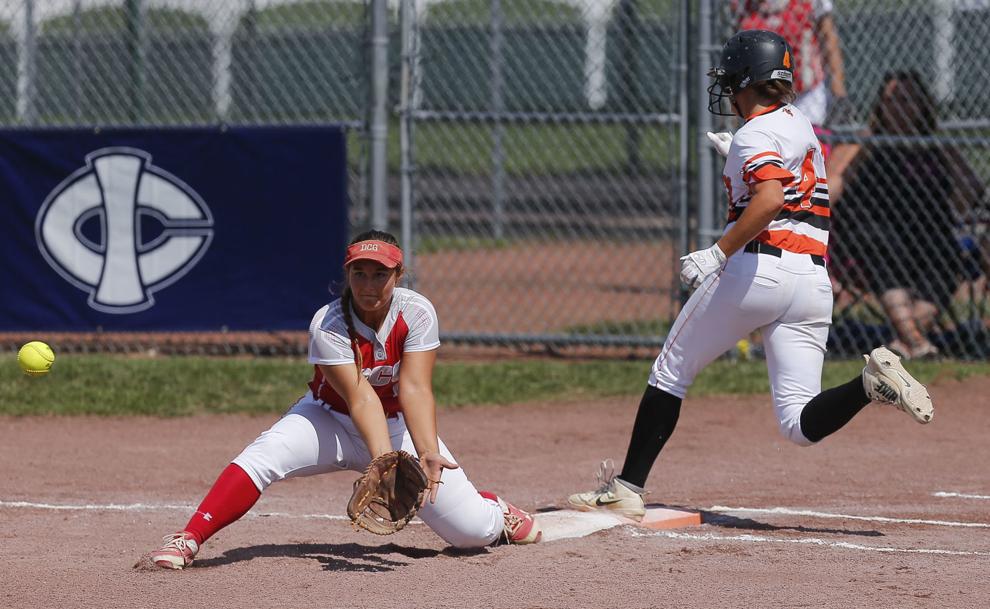 072319-ggaz-spt-state-sball-charlescity-05.JPG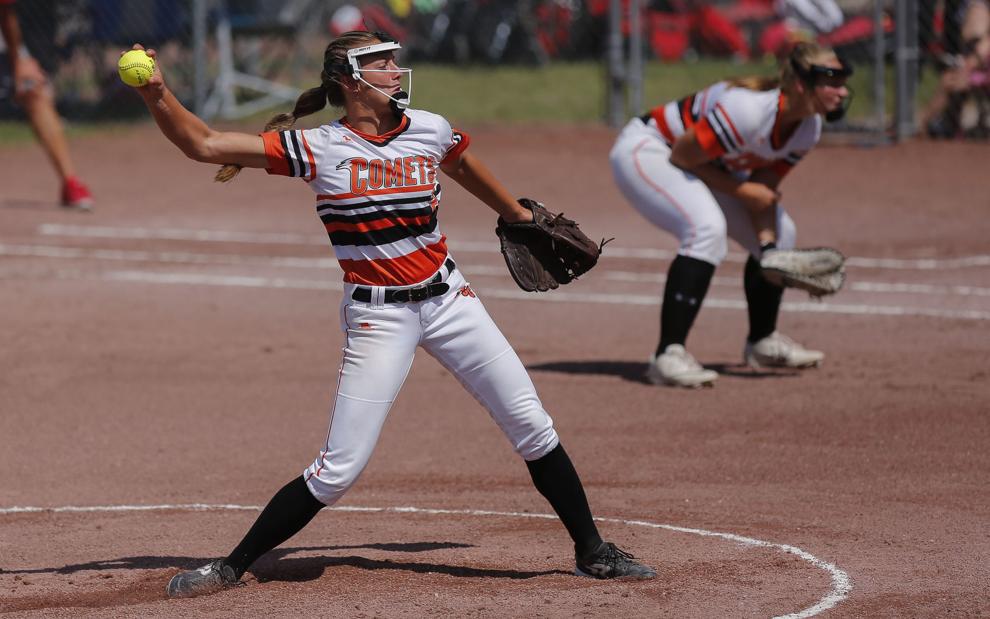 072319-ggaz-spt-state-sball-charlescity-01.JPG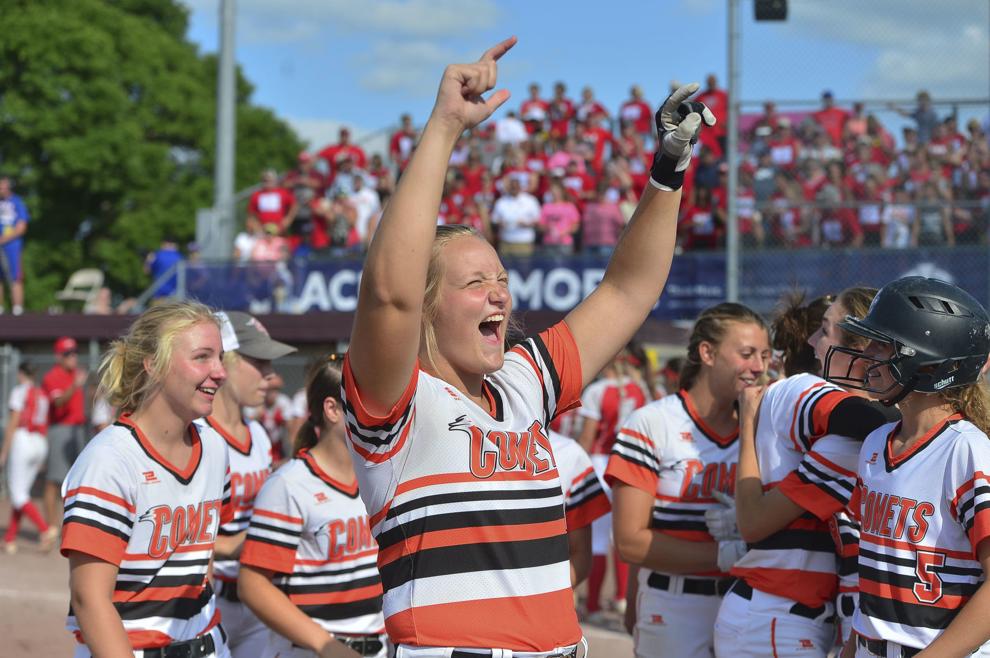 072319-ggaz-spt-state-sball-charlescity-03.JPG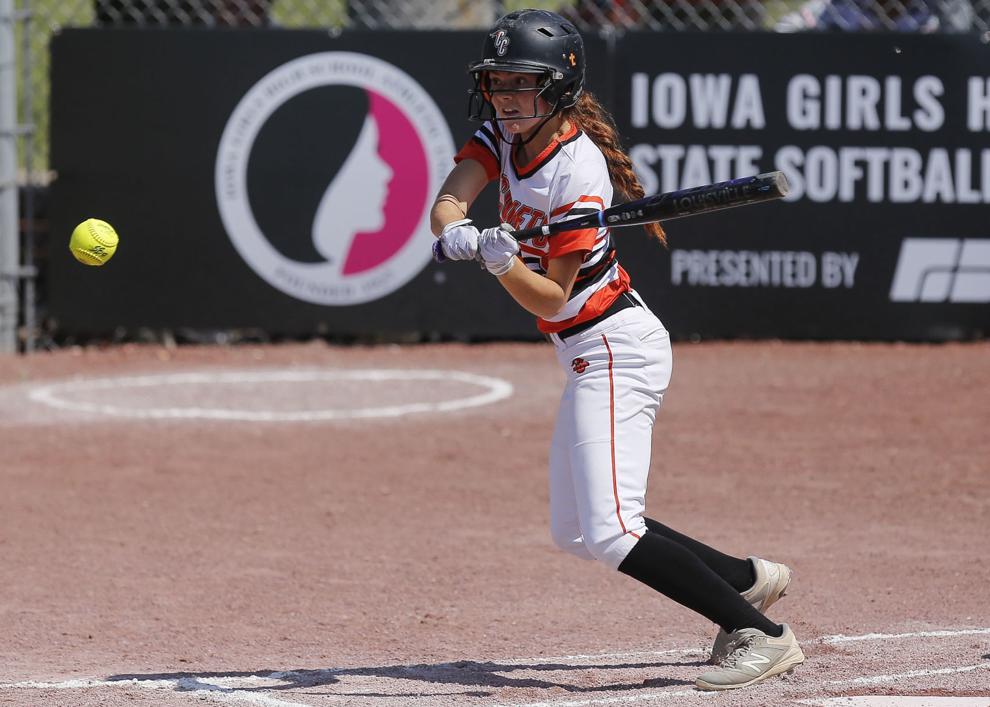 072319-ggaz-spt-state-sball-charlescity-02.JPG