WATERLOO – Prior to Thursday afternoon, the last time Waterloo Columbus stepped onto a soccer pitch the Sailors were competing in the Class 1A state final.
Much has changed since that memorable 2019 season.
A largely new cast of players stepped onto T.J. McLaughlin Field during Thursday's metro boys' jamboree ready to make their mark one year removed from a 2020 campaign canceled at the outset of the COVID-19 pandemic in Iowa.
"It feels like a whole new fresh start," Columbus coach William Maletta said. "Some of these guys have been out two years now from playing and some of these guys have never played a day of high school soccer."
Columbus revealed resilience during its shortened 40-minute, one-half test. The Sailors rallied from an early deficit to secure a 1-1 tie with Class 3A's Cedar Falls.
The Tigers (10-7 in 2019) opened scoring when junior forward Truman Unruh tracked down a long through ball and finished a one-on-one look against the Columbus keeper in the seventh minute.
A Sailors team that had generated more quality looks than Cedar Falls early eventually found an equalizer from Roberto Ruiz on a strong shot near the top edge of the 18-yard box with 11:30 remaining.
"Roberto did a good job putting in the goal for us late when we were putting chances on the net and just couldn't get it in the back of the net," Maletta said. "He finally came through for us at the right time."
Cedar Falls generated the majority of the scoring opportunities over the final 10 minutes. Unruh just missed a deep run to the side of the net and later had a shot cut off by an aggressive play from the keeper. Cedar Falls' Grant Simonson crossed a centering pass to Martin Le who struck a low volley off the far right post with 6:30 remaining.
"I thought we looked really good," Cedar Falls coach Spencer Steffy said. "The goal was really well worked.
"There's things to work on and Columbus is a solid team. It was a good first test for us. We created some good chances, and early on in the season you like to create the chances. We'll keep working on putting those away."
Steffy is relying on his quartet of returning varsity contributors Carter Svoboda, Blake Gleason, Matthew Iehl and Unruh to set the tone during the start of this long-awaited season.
"Missing a whole year, you've got two new classes coming in and that's half the program," Steffy said. "It's been a little bit of a slow start.
"We're really fortunate the four guys that have played varsity are excellent leaders. That's all you can ask for as coaches is to just have those older guys help the younger boys along."
Columbus' three captains this season are Daniel Pranger, Cyprian Hasselbrook and Jezz Rodriguez. During the Sailors' 20-3 season in 2019, Rodriguez finished with nine goals and 19 assists. The Columbus senior will be given freedom to create all over the field this season.
"Jezz has found another lever play," Maletta said. "He's always been able to run and work and has an excellent touch and shot. After missing last year, he's been able to be one of the best dribblers in the Cedar Valley.
"A lot of teams will hard mark him this year and try not to let him get a chance to get on the ball. But even when you hard mark him he still finds a way to get to the ball, turn on people, take people on and be our creator."
Photos: Cedar Falls vs. Columbus Catholic boys soccer at Metro Jamboree
BSOC Columbus Catholic vs. Cedar Falls 1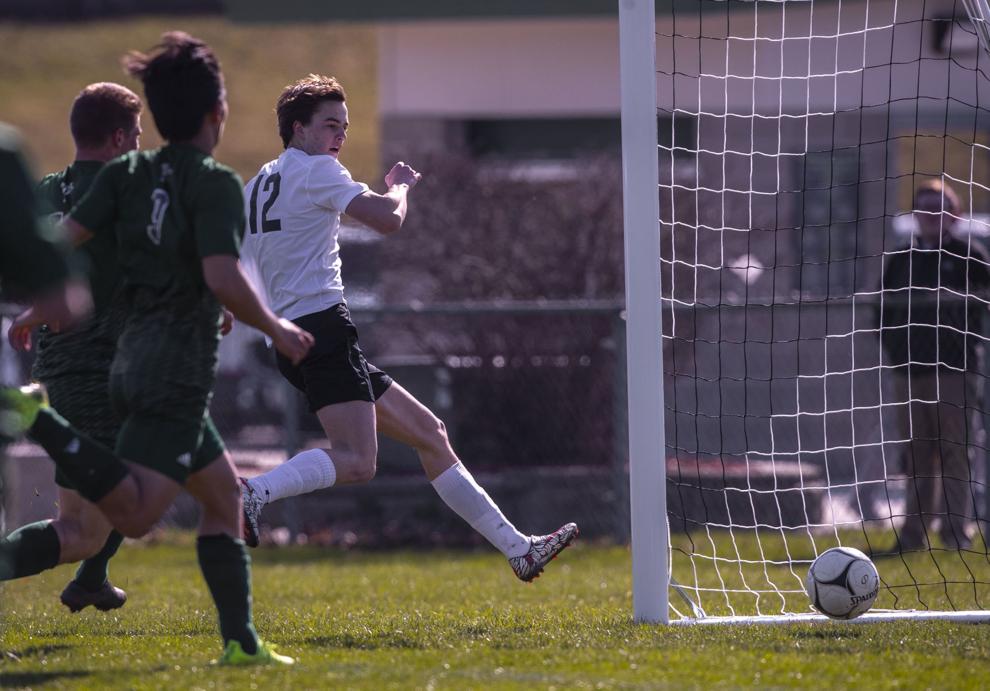 BSOC Columbus Catholic vs. Cedar Falls 2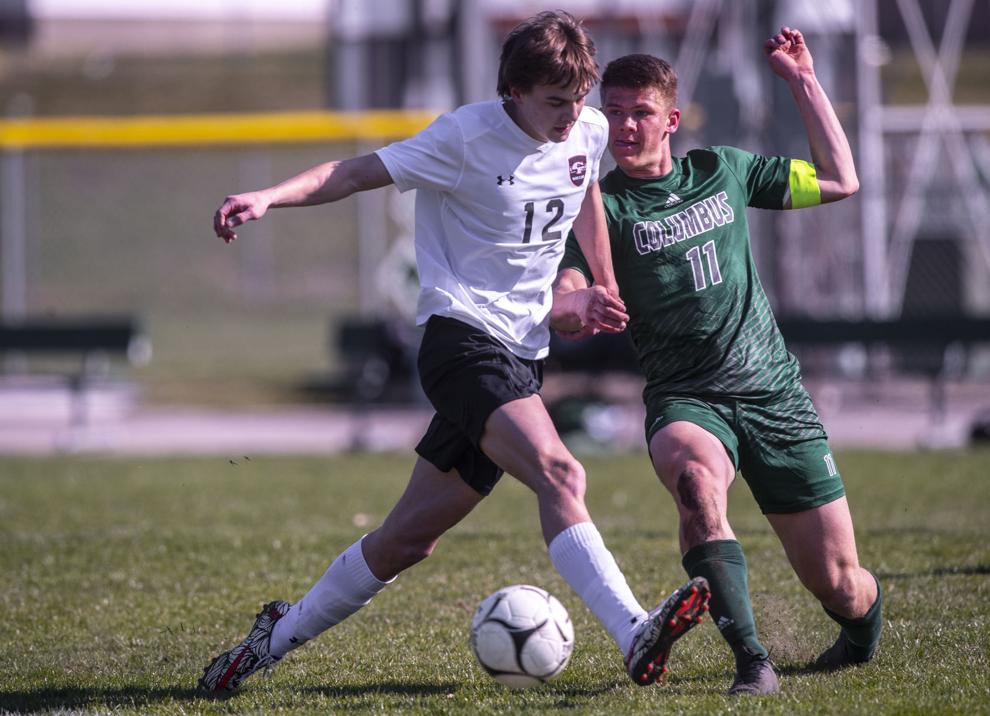 BSOC Columbus Catholic vs. Cedar Falls 3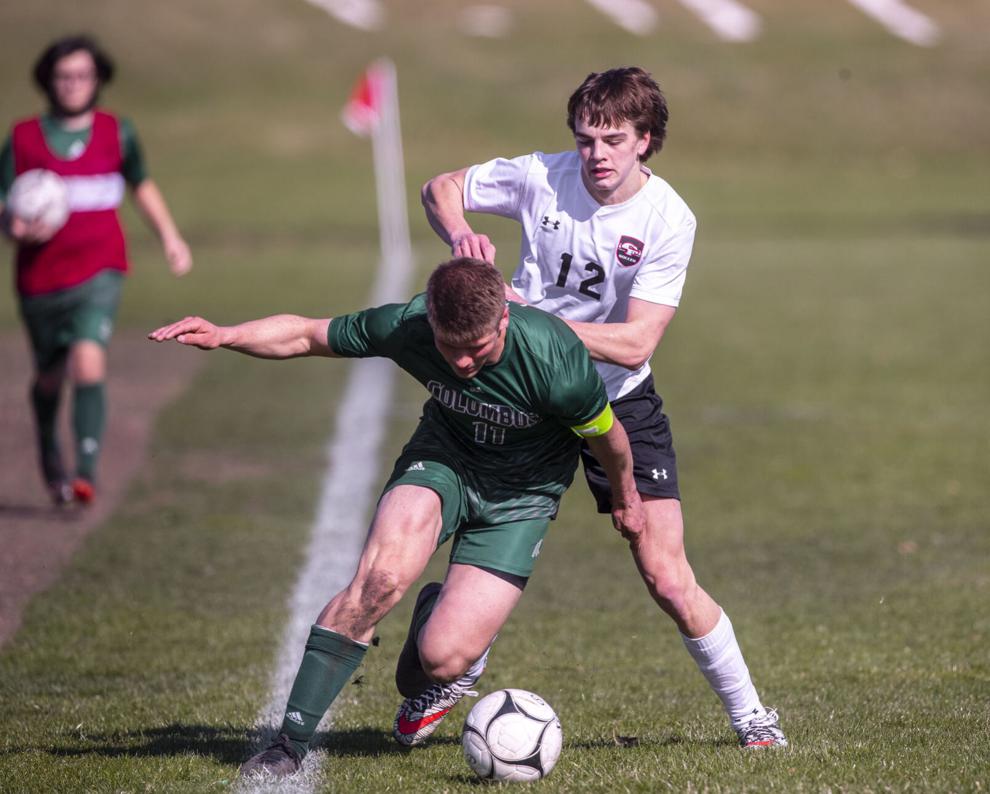 BSOC Columbus Catholic vs. Cedar Falls 4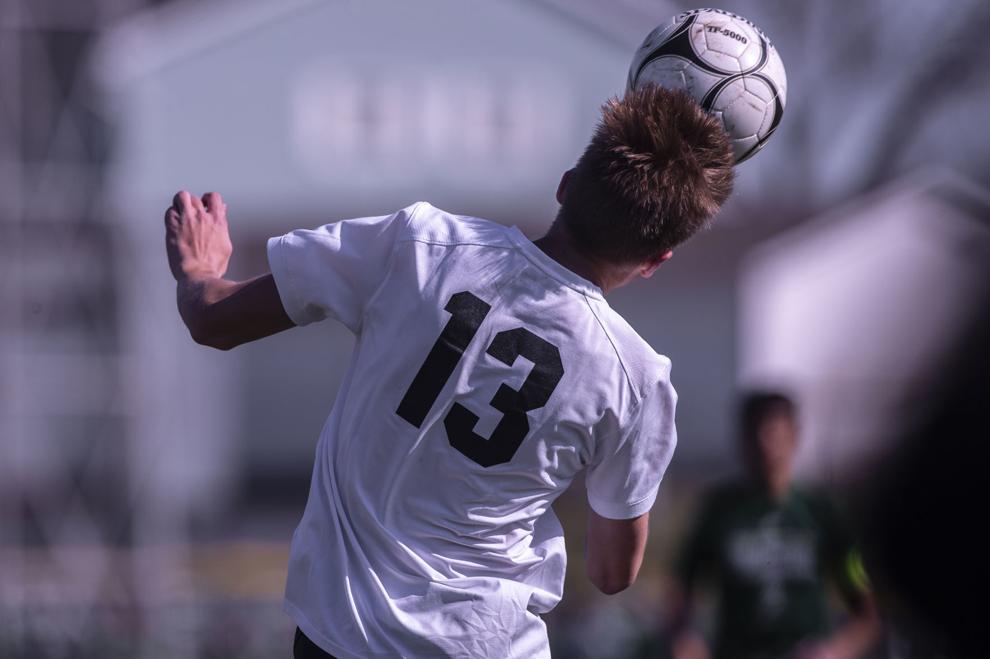 BSOC Columbus Catholic vs. Cedar Falls 5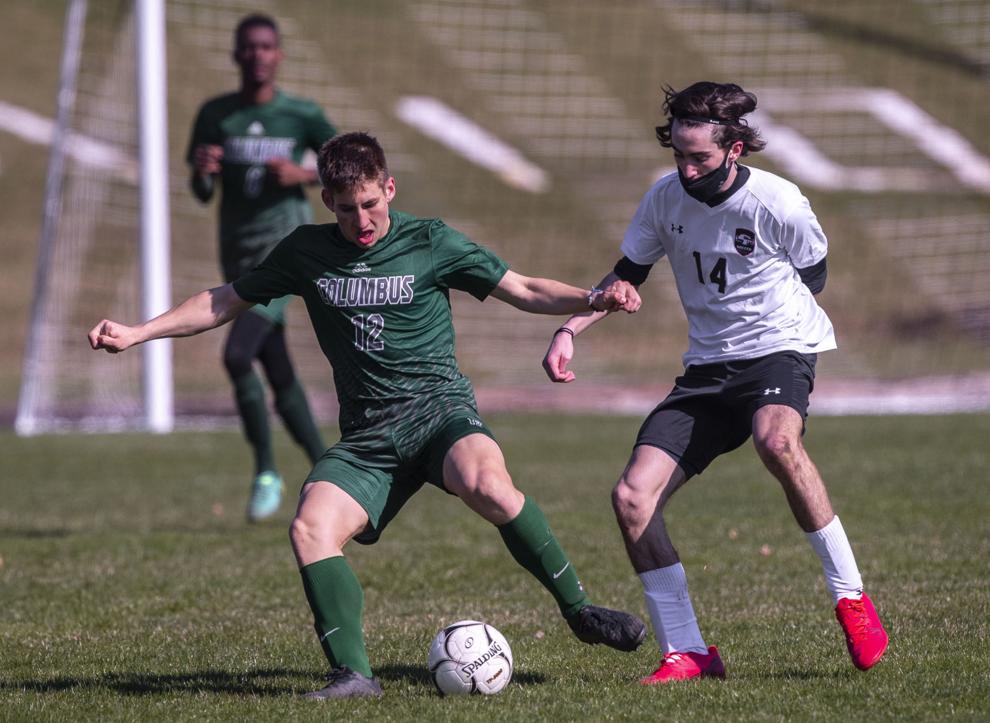 BSOC Columbus Catholic vs. Cedar Falls 6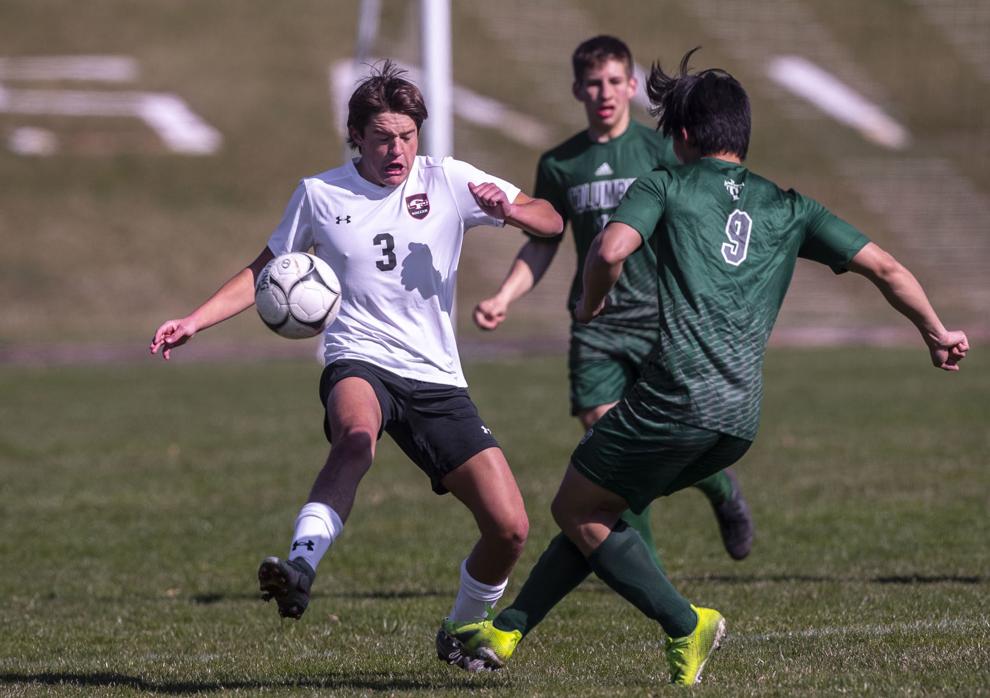 BSOC Columbus Catholic vs. Cedar Falls 7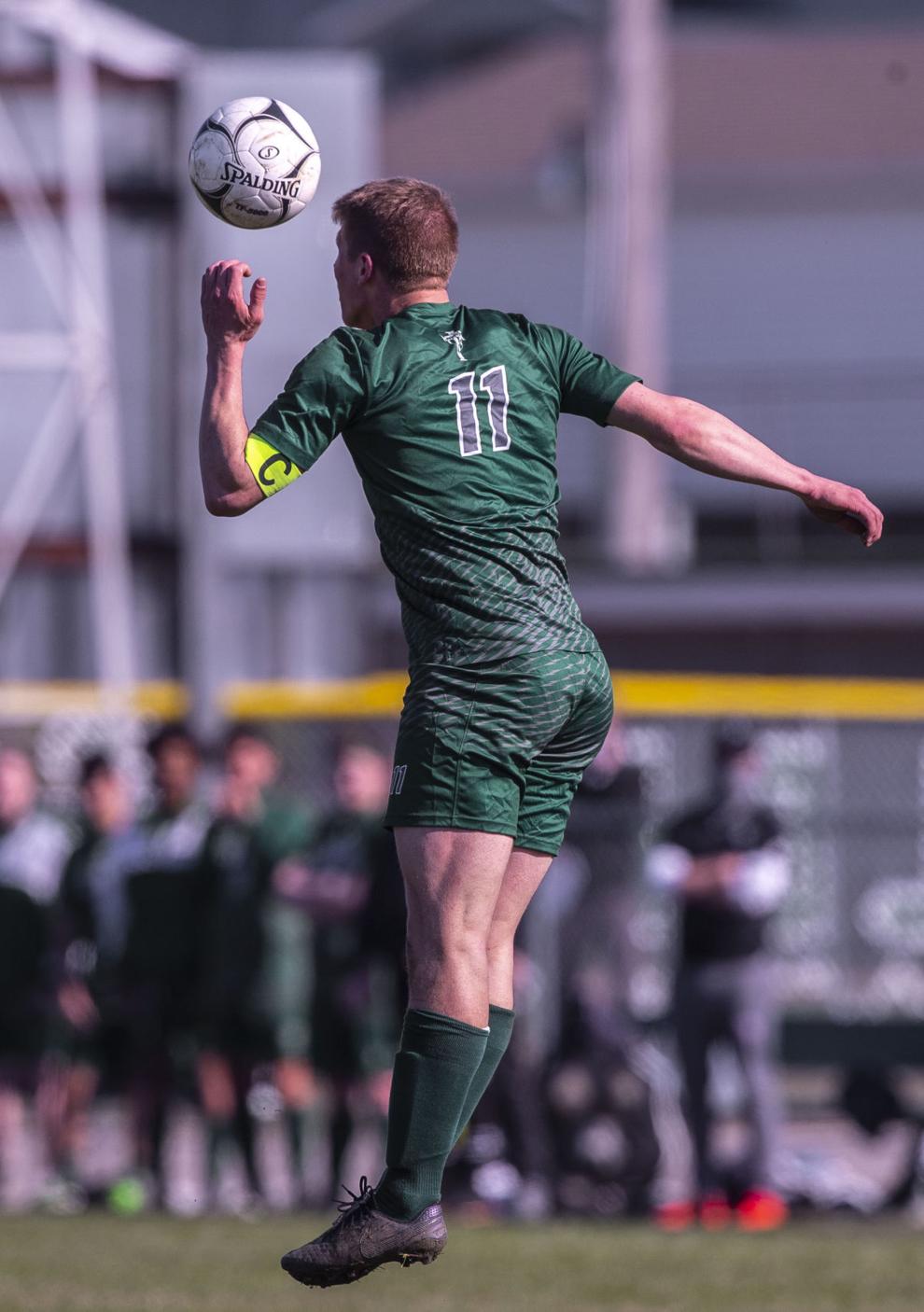 BSOC Columbus Catholic vs. Cedar Falls 8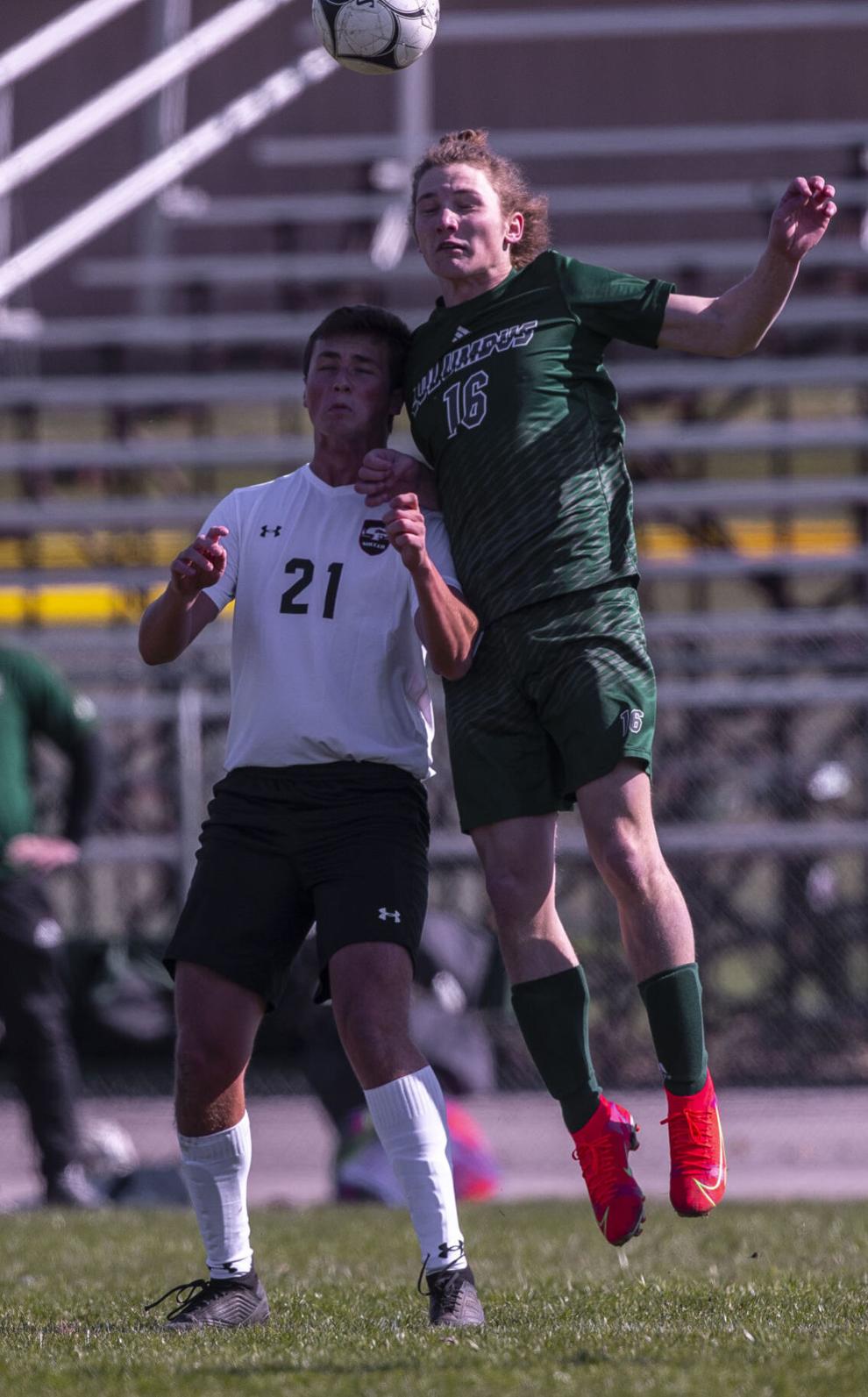 BSOC Columbus Catholic vs. Cedar Falls 9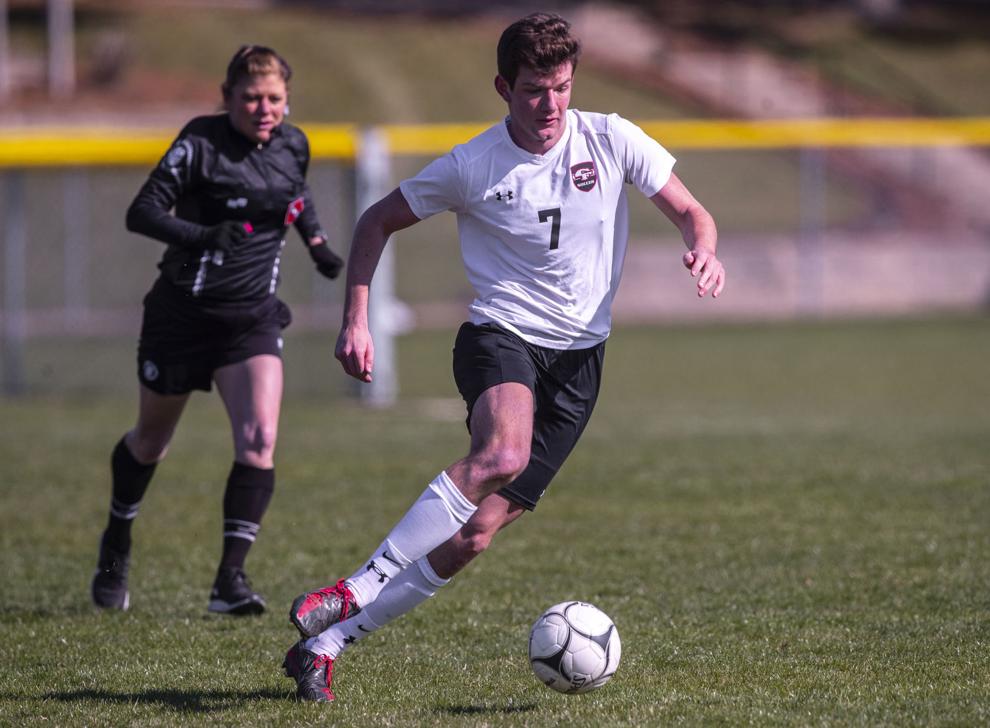 DENVER 3, WATERLOO EAST 2: Denver forward Will Curtis was a key catalyst for the Cyclones with a pair of goals and an assist to Lakin Foelske who headed in a corner kick.
East's Frank Muaisha used his speed to score twice for the Trojans following lengthy runs from the midfield line.
East coach Phedrick Cody felt his program was poised to take a step forward prior to last spring's canceled season. He's still awaiting some of his projected starters to complete their physicals in order to step back onto the field this spring.
Luis Flores and Melicio Zacaris are a pair of East's senior leaders.
"We're going to take our bumps this year, but we're going to be in the game," Cody said. "It might take us 10 games in, but we're going to be tough this year."
WATERLOO WEST 5, GRUNDY CENTER/GLADBROOK-REINBECK 0: West had a variety of players click from midfield into the finishing third during a dominant debut.
Senior defender Gabe Gilmore found Boe Reh on a free kick for a goal in the fourth minute and Patrick Togba connected with Grant Herbert for a goal in the seventh.
West extended its lead in the 17th minute on a long pass from Jose Diaz up to Togba that led to a sharp-angled goal across the net. Relmin Cufurovic connected with Hector Diaz-Romero, and a free kick from Landon Stafsholt to Amir Kendic led to goals in the back half of the contest.
"I was real happy with how unselfish we were," West coach Michael Penning said. "There was a lot of chances there where we could try to take a guy on and lose the ball, but we were finding our width and then we were playing really good balls across the middle."
Penning also credited his defense for its communication and ability to help trigger some scoring opportunities. The Wahawks had 26 different players step onto the field in this abbreviated game.
Seniors Gilmore, Dino Pilipovic and Harun Tricic have opened the season as team captains.
"It's fun to come out here on April 1 and play pretty well, but we know there's a long ways to go," Penning said. "These guys have brought it every day in practice so far."