WATERLOO – Claire Rankin made eye contact with Anna McNally prior to lining up for a free kick from 20-yards out. The final seconds were running off the scoreboard in a soccer match that appeared destined for overtime.
Waterloo United's defender with a strong left foot, drilled her set shot squarely off the nose of a member of Dubuque Senior's wall. The deflection found McNally, who drilled a game-winner with 11.7 seconds remaining to cap Waterloo's thrilling, 2-1, senior night victory Friday on the Memorial Stadium field turf.
"When I saw it come off the wall it was just in the perfect spot for me," said McNally, one of nine seniors on Waterloo's roster. "Claire and I kind of had that intuition with each other that one of us was going to get it in. I just happened to be in the right place.
"It's a great feeling, especially on our senior night. We've had a great group of girls this year. … It means a lot to me just to honor all of our other seniors. It's indescribable."
The game-winning goal completed a night in which McNally scored in the final minute of each half. With time winding down on the opening half, McNally intercepted a clearance kick and lofted the ball over the head of Dubuque Senior's goalkeeper from 30-yards out.
"I just kind of let it go and prayed for the best," McNally laughed, when asked about her range.
It appeared as though that initial goal would stand for Waterloo until Dubuque Senior's Alana McDermott scored over Waterloo's lengthy goalkeeper Makenna Chidester with just under 3 minutes remaining.
Waterloo quickly regrouped, worked the ball down the field and took advantage of a handball call just outside the box that set up the decisive free kick.
"It fell to the right person," Waterloo coach Chris Worthley said. "I've been around Anna for a lot of years and if I had to pick somebody to have that ball landing at, it would have been her.
"She's such a terrific leader. The girls look up to her. She's always positive. She's first to arrive, last to leave. … She's the player every coach wants. You want players like that on your team because she will grab a game by the scruff of the neck if she can and drag her team with her."
The finish was gratifying for McNally after a stretch of six competitive losses against strong competition in the last seven games for a Waterloo team that improved its record to 5-6.
"We talk it out," McNally said, addressing her team's response to adversity. "Everybody gets their opinion in.
"When we come to practice we have kind of a sit down and we're like, 'Alright, this is what we need to work on for our next game. Let's get our heads in it.' Our coaching staff has done a great job of keeping us positive and reassuring that we've got the skills to do what we can. Altogether it's just a team effort."
Waterloo had opportunities to build on its lead in the second half – including a well-struck shot by Katelyn Thomas from 18-yards out that was saved as it curved towards the inside of the near post – but Senior continued to fight.
Waterloo's keeper Chidester made 10 saves against the Rams (2-9) before a well-placed shot in the final minutes was just above her reach.
"She's vocal back there," Worthley said of his sophomore in her first year ever playing the goalkeeper position. "She's a pretty strong leader and she's got great hands. She had a couple key saves that allowed us to keep our foot in the game."
While seeing a one-goal lead vanish late would be a deflating feeling for most teams, Waterloo quickly recovered. Perhaps it was the positive outlook McNally details often when describing her team's attitude that allowed United to bounce back.
"This team is a family," McNally said. "We build each other up and we come to practice every day ready to help each other out and get better as a team. The attitude we have shows on the field when we play together."
Collection of Photos of Waterloo United Soccer
GSoc Waterloo East vs. Dubuque 2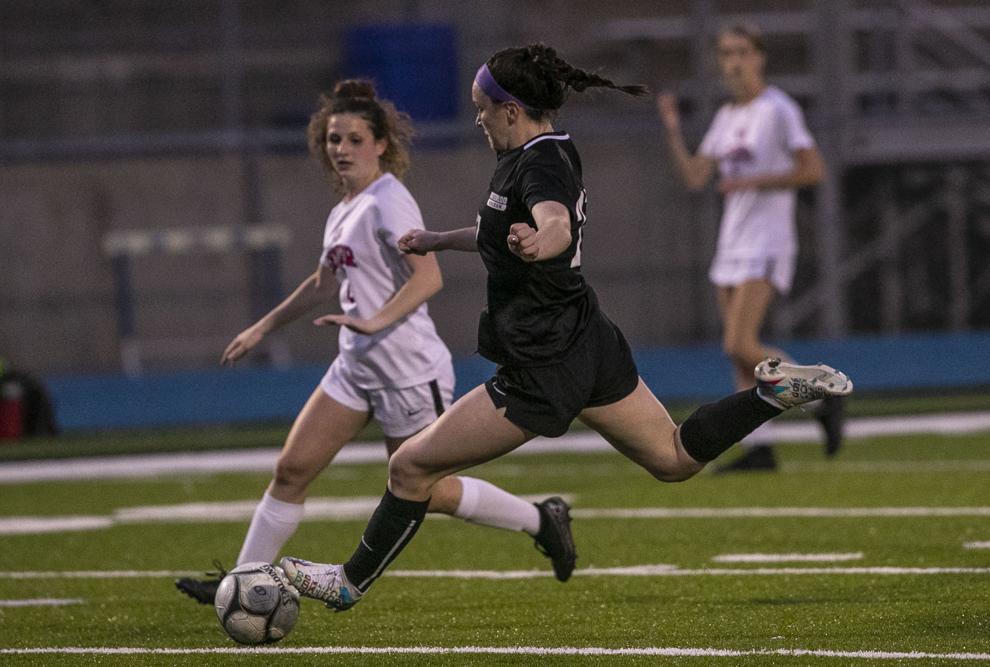 GSoc Waterloo East vs. Dubuque 8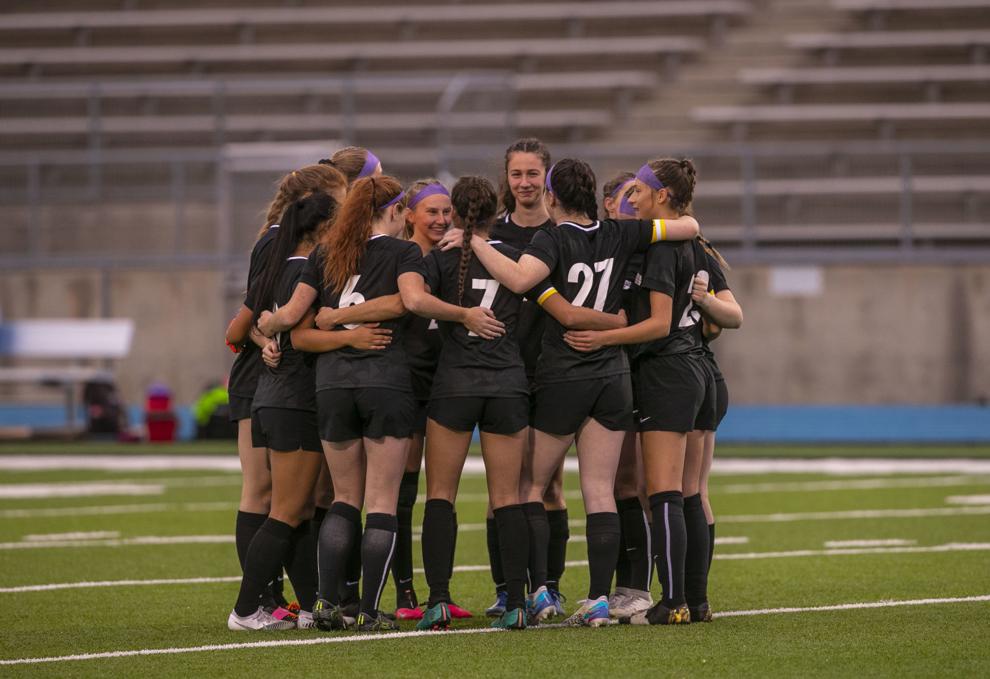 GSoc Waterloo East vs. Dubuque 5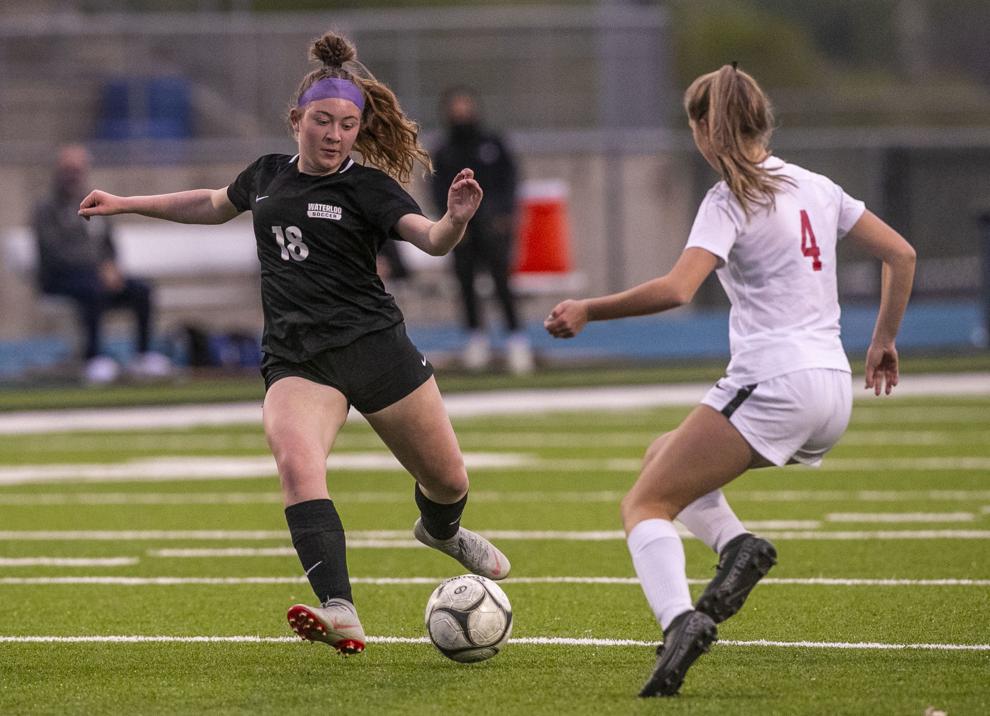 GSoc Waterloo East vs. Dubuque 3
GSoc Waterloo East vs. Dubuque 1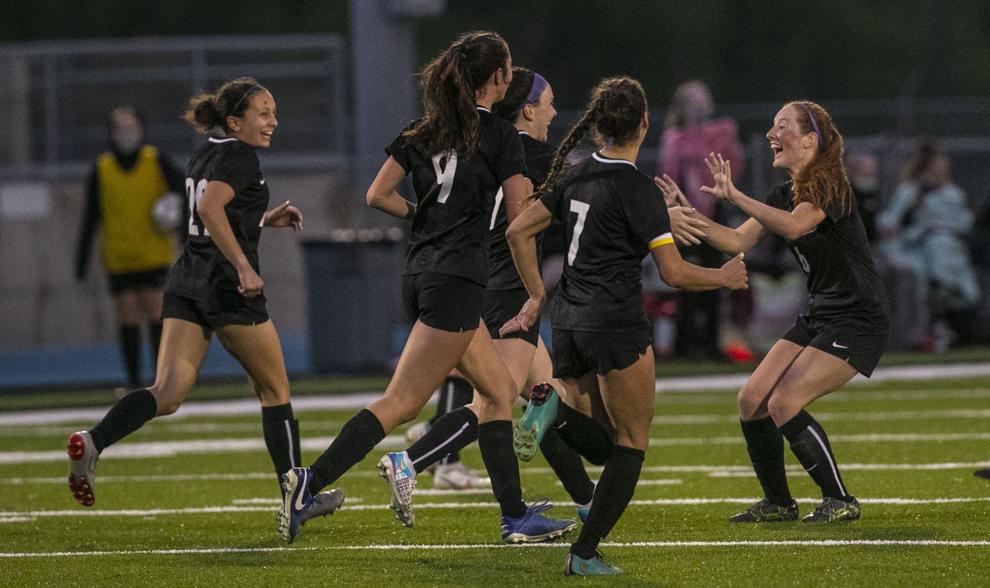 GSoc Waterloo East vs. Dubuque 6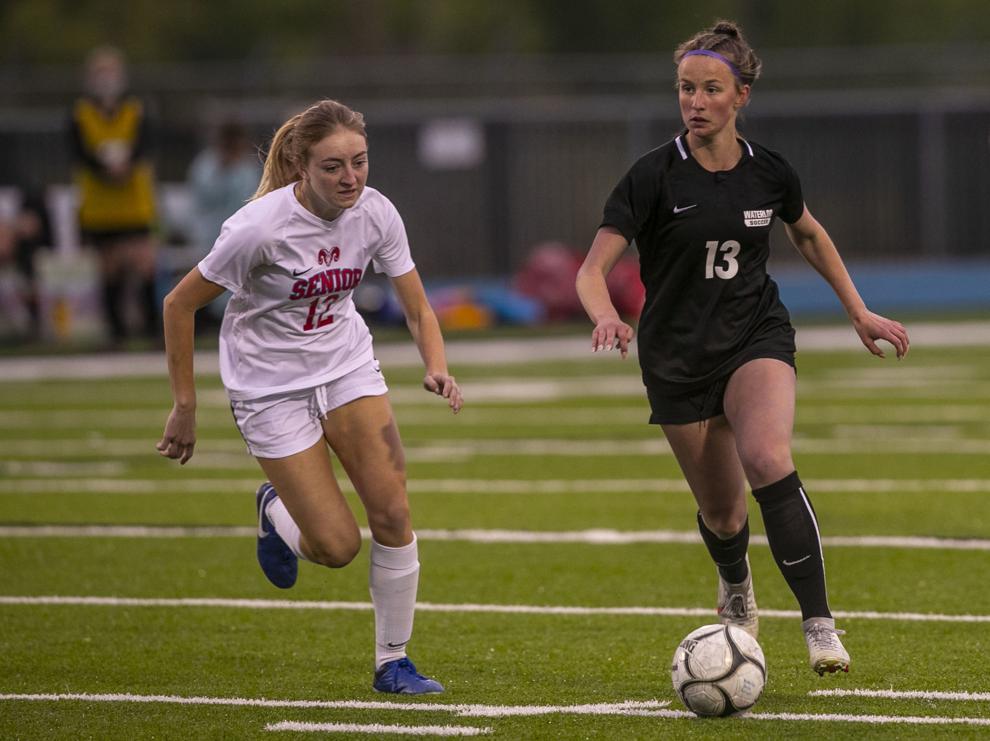 GSoc Waterloo East vs. Dubuque 4
GSoc Waterloo East vs. Dubuque 7