Krissa Larson
A fourth-year starter, Larson has helped Class 4A's No. 4 Waverly-Shell Rock once again become a state title contender. The 5-foot-11 outside hitter is averaging 2.6 kills, 2 digs and 0.5 blocks per set for a Go-Hawks team that defeated defending state champion and No. 3-ranked Dubuque Wahlert en route to a title at Saturday's Wahlert Tournament. "Krissa has become stronger and a much more effective hitter and blocker," W-SR coach EaVon Woodin noted. "She has worked hard in the offseason and continues to improve ... a good leader on and off the court and one of our most consistent players." Larson also participates in track and is a Homecoming queen candidate active in various clubs at W-SR.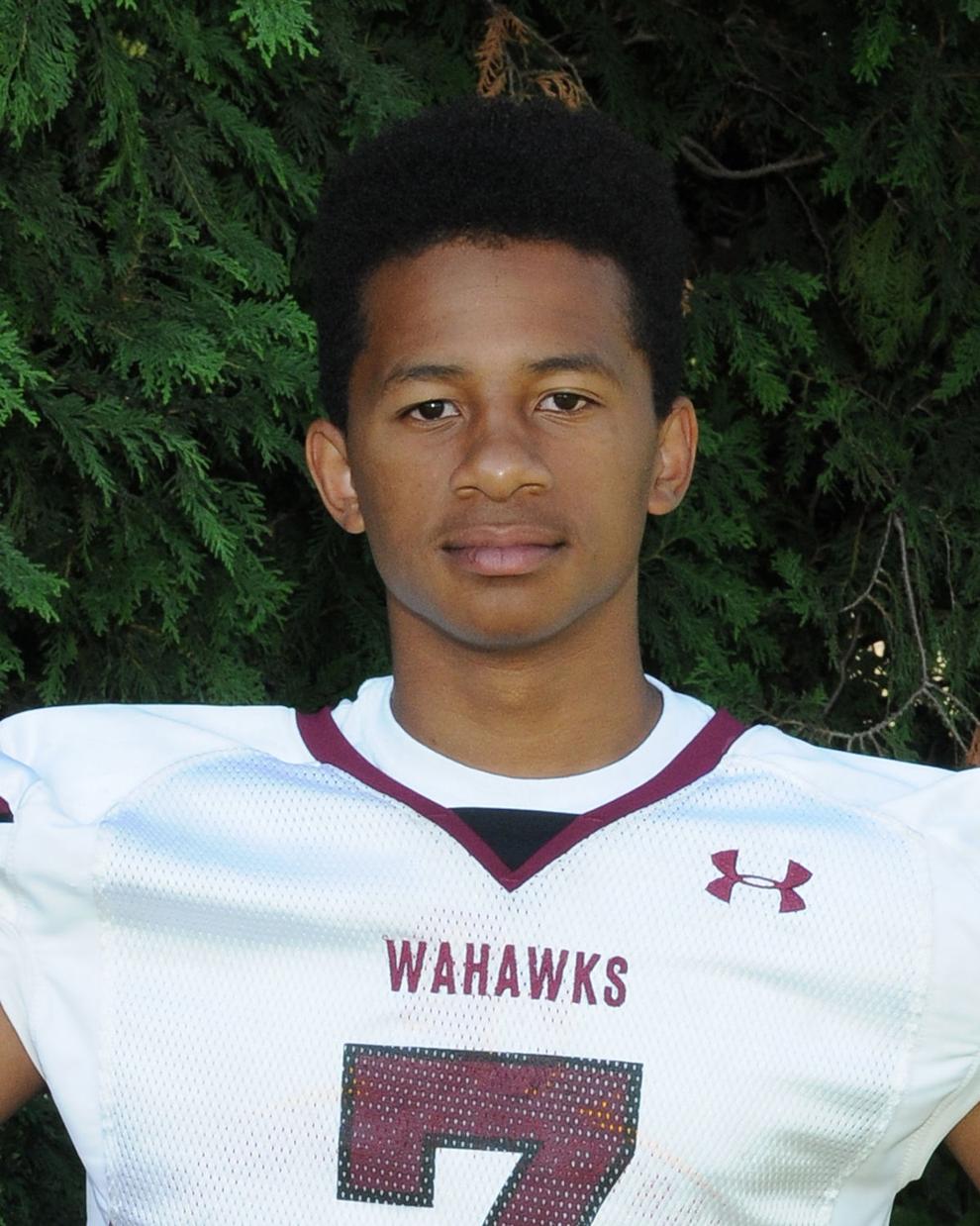 Mario Wright
Despite the graduation of a pair of big-play weapons, West's passing attack hasn't missed a beat. Wright ranks third among the state's receivers this season with 557 yards on 25 receptions. The Wahawk senior is also a returning starter in the defensive backfield. He caught four passes for 175 yards and three scores during Friday's 56-14 win over Marshalltown. "He's become our big play receiver this year," West coach Lonnie Moore said. "What I'm really excited about is he continues to play every down. Even when he doesn't get the ball, he's blocking for everyone. He's very smart on defense."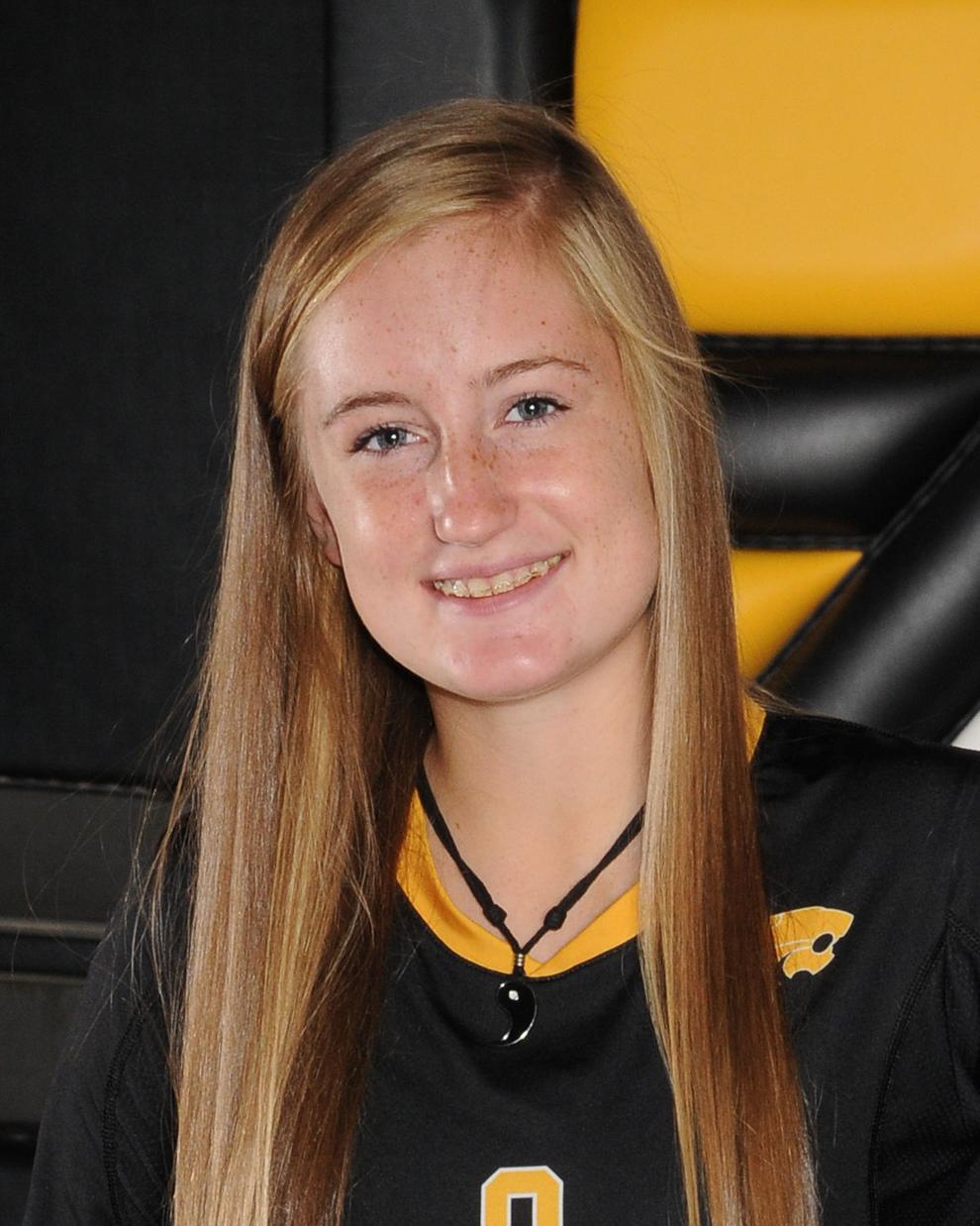 Kennedy Meister
An all-tournament team selection during Janesville's past two state championship runs, Meister has become a crucial part of the defense and offense for Class 1A's No. 1 Wildcats. The senior fourth-year starter is averaging 2.53 kills and 2.76 digs per set to go with a team-high 18 ace serves for the 11-4 Wildcats. "Kennedy is a very solid all-around volleyball player and athlete with very strong defensive, as well as offensive, skills," Janesville coach Shelly Sorensen noted. "She is very competitive and brings a lot of experience to this team." Meister also participates in club volleyball, softball and basketball and is a National Honor Society member.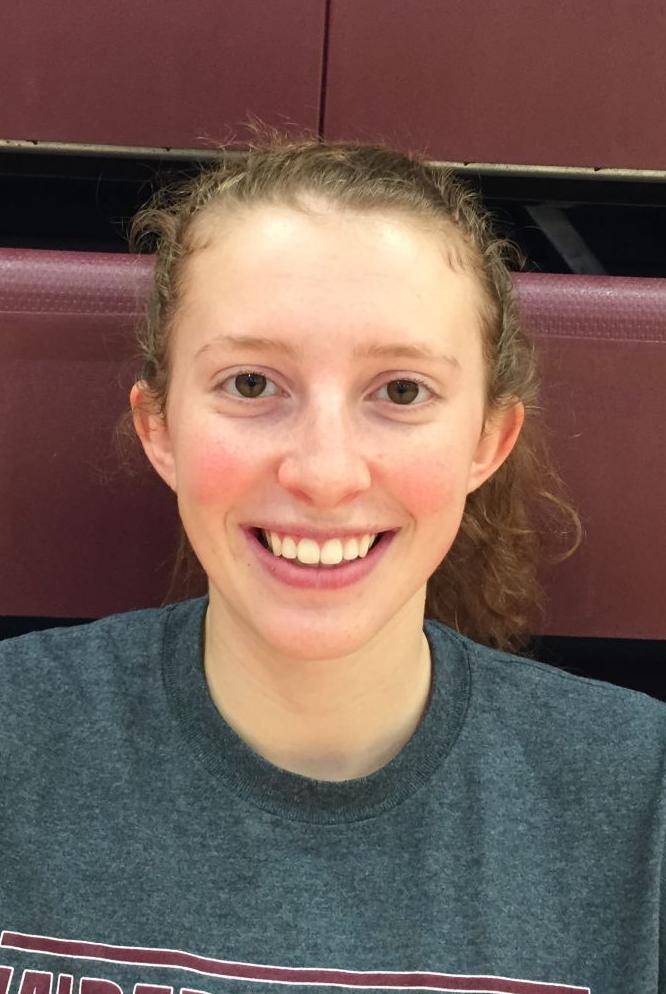 Holly Cooksley
Cooksley's success in dual roles has helped Independence climb to an 18-2 start and No. 8 ranking in Class 4A. The junior setter/middle hitter averages 5.7 assists and 1.4 kills on .438 hitting. She contributed 54 assists and 12 kills during a recent championship at the Jesup Invitational. Cooksley's success comes in just her second season of setting. "Holly is a great leader for us on the court, and really does a great job as both our first setter and as a middle hitter," Independence coach Joe Schmitz noted. A third-year starter and returning first-team all-WaMaC volleyball selection, Cooksley also participates in basketball and tennis.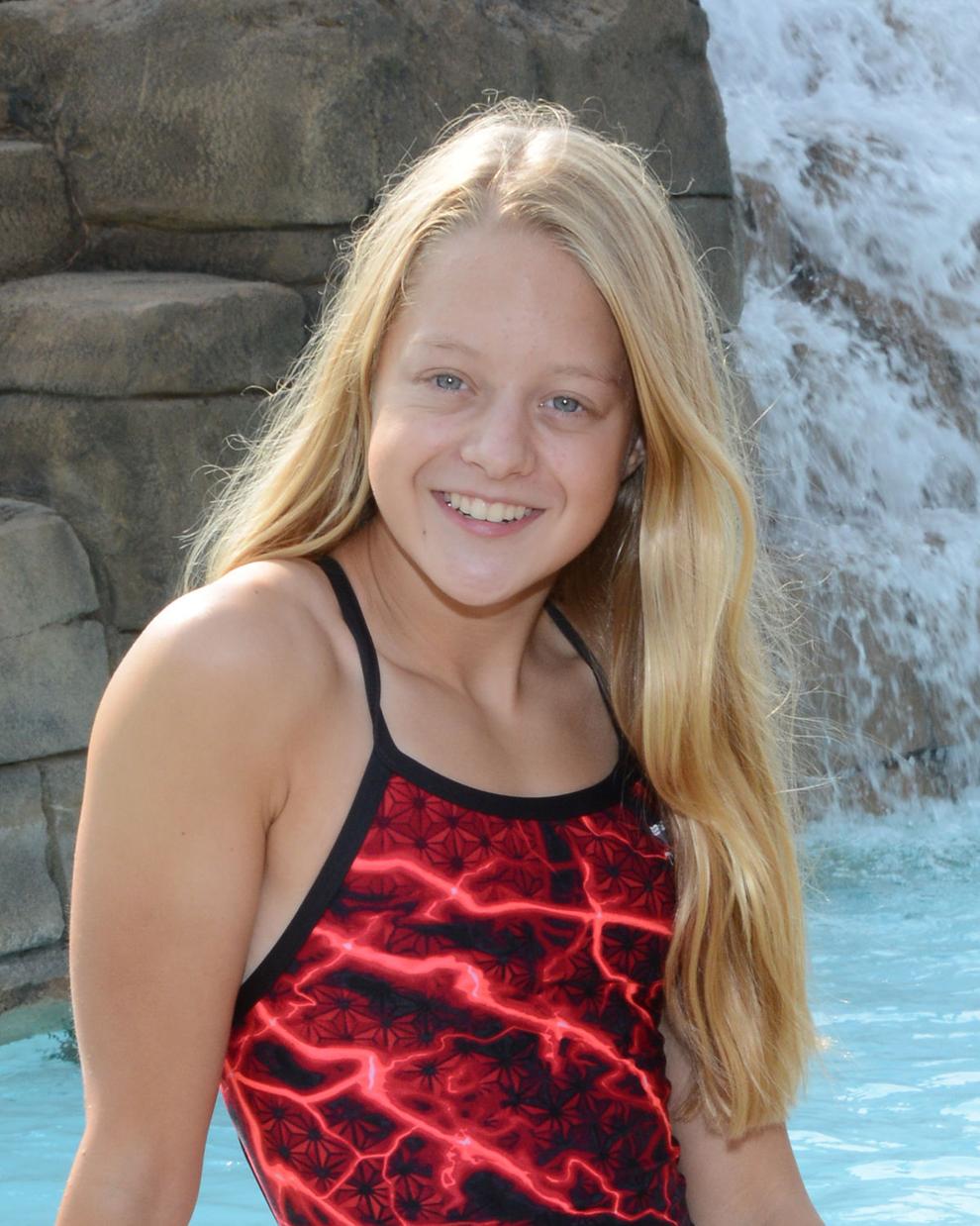 Carley Caughron
Caughron's first year of high school swimming has been filled with success. The freshman already owns 12 first-place finishes and two runner-up efforts for Waterloo's swim team. She recently broke a school record in the 100 butterfly with a time of 1:01.38. Her times this fall have improved from her successful marks as a club swimmer. She's found success in the 200 IM, and 50 and 100 freestyle events in addition to the fly. "I think it's just her attitude and the way she goes after things," Waterloo coach Jeff Kamp said. "She just wants to succeed."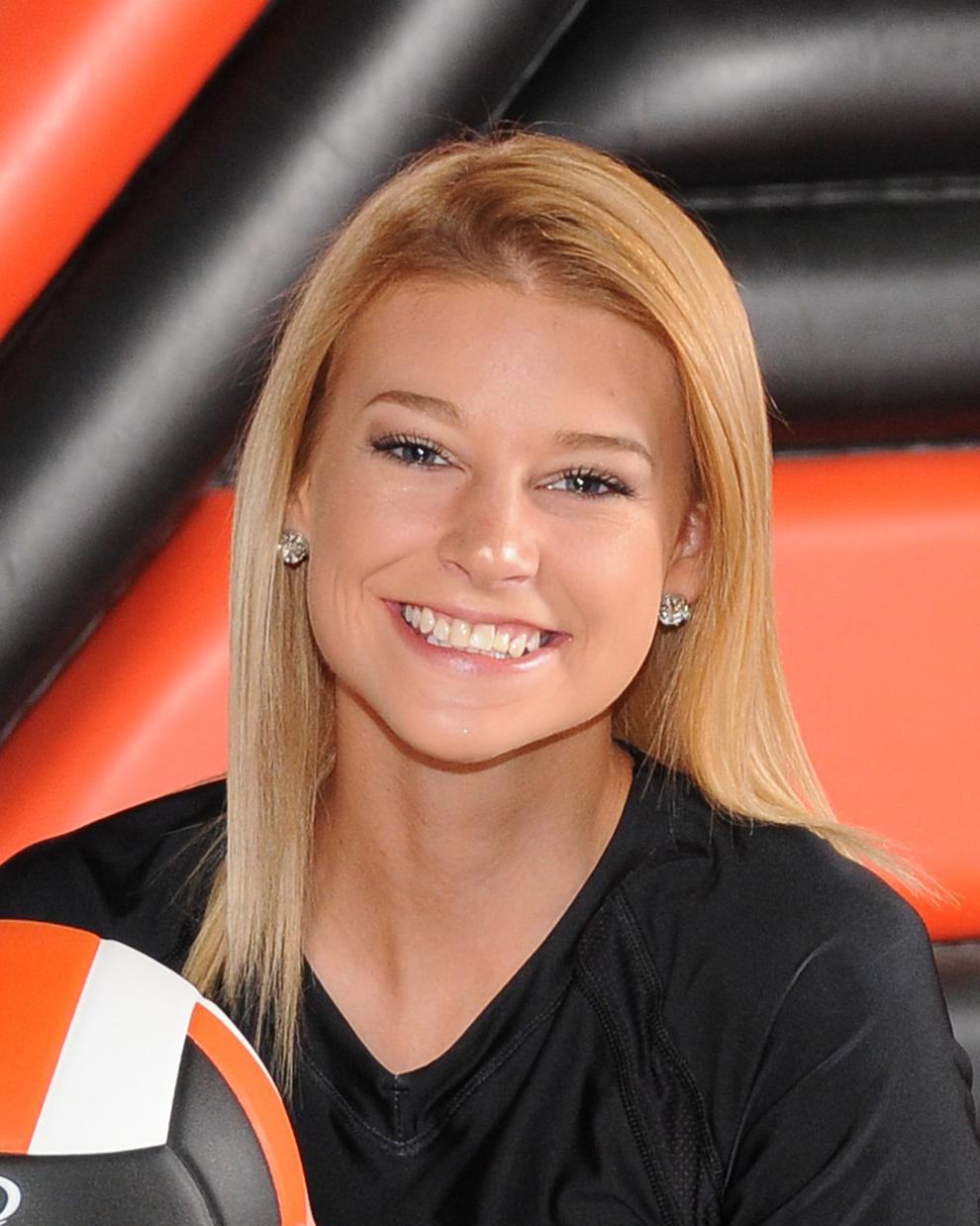 Lexi Wroe
Wroe has been a valuable senior leader for this year's East volleyball team. During last weekend's Beninga Invitational, the veteran full-rotation weapon finished with 30 kills and 20 digs in three matches, serving 96.7 percent with six aces. Against 4A's No. 1-ranked Cedar Rapids Xavier the previous Tuesday, Wroe tallied 10 kills, 10 digs and one ace serve. "She has a positive, upbeat attitude and is a co-captain on the volleyball team," East coach Lori Netty noted. Wroe also participates in softball and is a co-op student at East.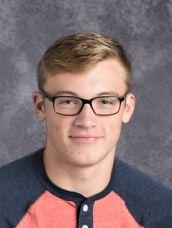 Cam Fulcher
Fulcher has grown from a 145-pound freshman guard into a 6-foot-1, 216-pound fullback and linebacker for Class A's No. 8 Hudson. Coach Justin Brekke credits Fulcher's experience with the track team last spring as a factor that improved his speed on the field. Fulcher rushed for 214 yards on eight carries with three touchdowns during Friday's win over North Tama. He has totaled 530 rushing yards this season at an average of 13.6 per carry. "He's been a leader from day one, being at all the offseason stuff," Brekke said. "On the field he elevates the level of competition and he's got the power and speed." Fulcher also competes in football and wrestling and is an honor student.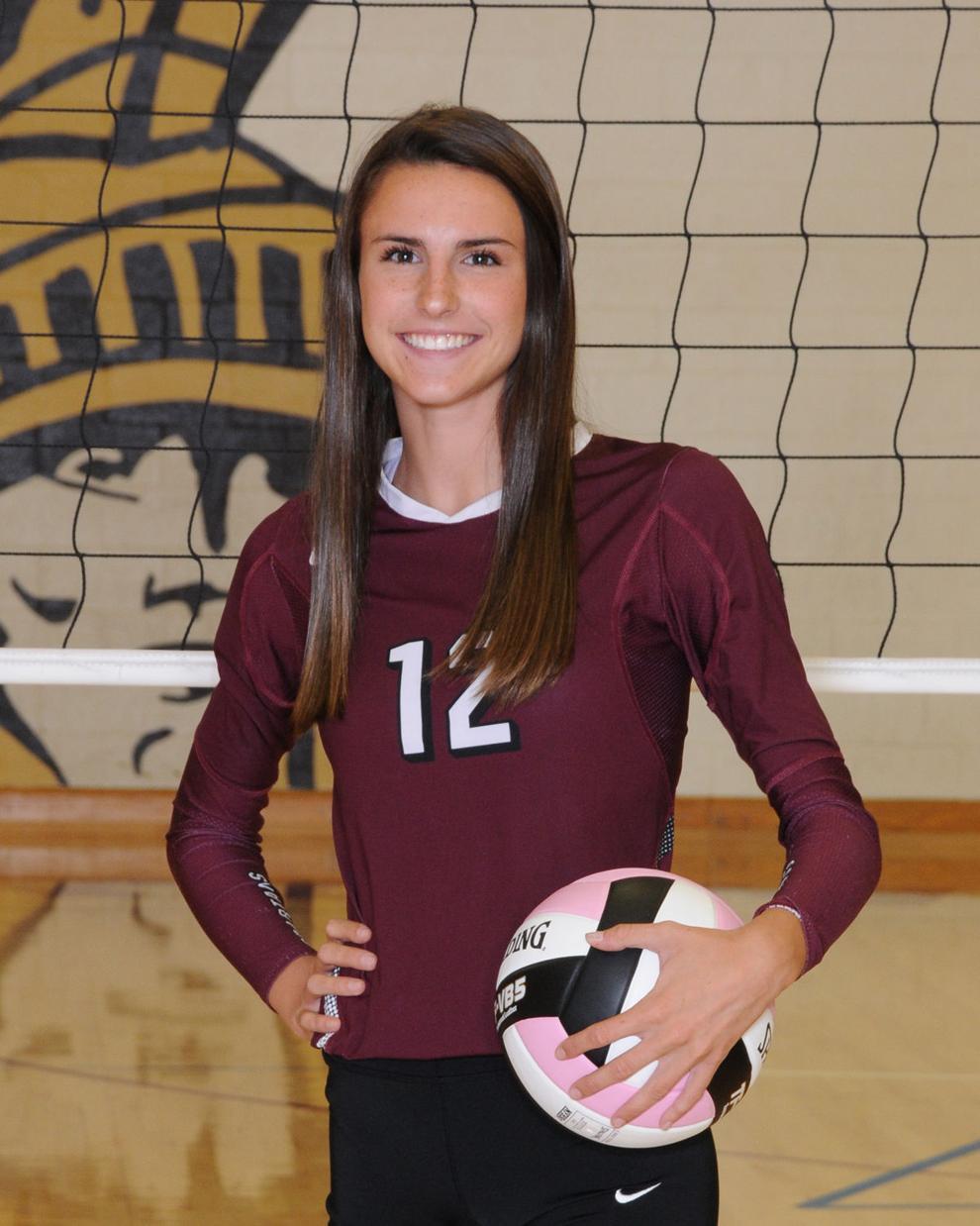 Hailey Wallis
An ability to seemingly jump out of a gym makes Wallis a captivating outside hitter. The 5-foot-8 junior can touch 9 feet, 7 inches and has translated that vertical into an explosive attack. Wallis tallied 14 kills on .325 hitting as Grundy Center improved to 20-1 during a Marion tournament highlighted by a win over No. 14 Iowa City Regina. "What I love the most about Hailey is her determination to be the best possible player she can be for the team," Coach Lori Willis noted. "Hailey puts in lots of hard work in the gym and weight room." Wallis is also a first-team all-conference basketball player, a four-event state track qualifier and is active in chorus, musicals, student senate and her local youth group.