Wes Geisler
Aside from two plays he missed with a shoulder stinger as a freshman, Geisler has been a constant presence on the field for Hudson over the past four years. He leads Class A's No. 3 Pirates this season with 52.5 tackles, including 18 for loss. As a kicker, Geisler also leads Class A with 30 touchbacks and has made 5 of 7 field goals, including a career-long 48-yarder. On offense, he works as the team's center. "The key word is consistency," Hudson coach Justin Brekke said. "You know exactly what you're going to get out of Wes, whether it be kicking or a defensive leader out there, getting everybody lined up, you know he's going to bring it every single play." Geisler is also a state wrestling placewinner and a soccer standout.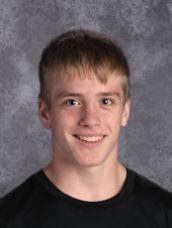 Lake LeBahn
Following a 30th-place finish in the Class 3A state meet as a freshman, LeBahn eyed making a move during his second season of cross country after Union dropped down to Class 2A. The Knights' sophomore recently followed up an individual championship at the NICL meet with a second-place finish during last week's state qualifier. He looks to be among the leaders during this weekend's state meet in Fort Dodge. "I think he's positioned himself to be up there in the mix," Union coach Justin Parson said. "He's really in great shape. You've got to give him credit for the work he did to prepare for this season. He logged a lot of miles. ... He motivates himself, he knows what to do. He does not like to lose." LeBahn also competes in wrestling and track.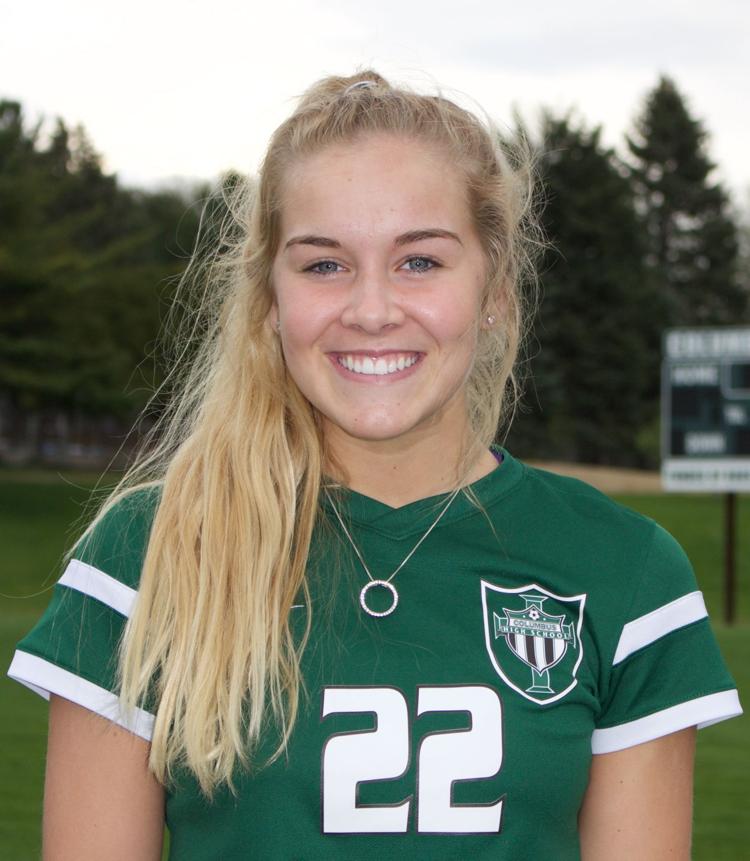 Kate Shannon
Averaging 4 digs per set, Shannon has been a leader for a Columbus team that owns a No. 3 ranking in Class 3A. The junior libero has over 1,000 career digs for a program that has reached the state tournament each of the previous two seasons, making a run into the 2016 finals. Shannon is also a strong server with a team-high 56 aces. "Kate brings consistency and confidence in the back row for us," Columbus coach Hanna Nuss noted. "She is finding her place as a leader this year and keeps players calm and collected during big matches." Shannon also competes in soccer and softball. She is committed to continue her volleyball career at Iowa State.
Chase Arends
Arends has been a mainstay on Dike-New Hartford's line, working as a three-year starter on offense and the past two seasons on defense. His blocking helped pave the way for former teammate Trent Johnson's career rushing record. Last weekend, Arends had two sack assists and helped block for a Wolverine offense that rushed for 292 yards and passed for 143 during a playoff-qualifying win at East Marshall. "Chase is a hard worker who has been a big part of our playoff push this season," D-NH coach Don Betts noted. "As one of only a handful of returning starters, Chase has been a leader for our team." Arends also competes in wrestling and track and field.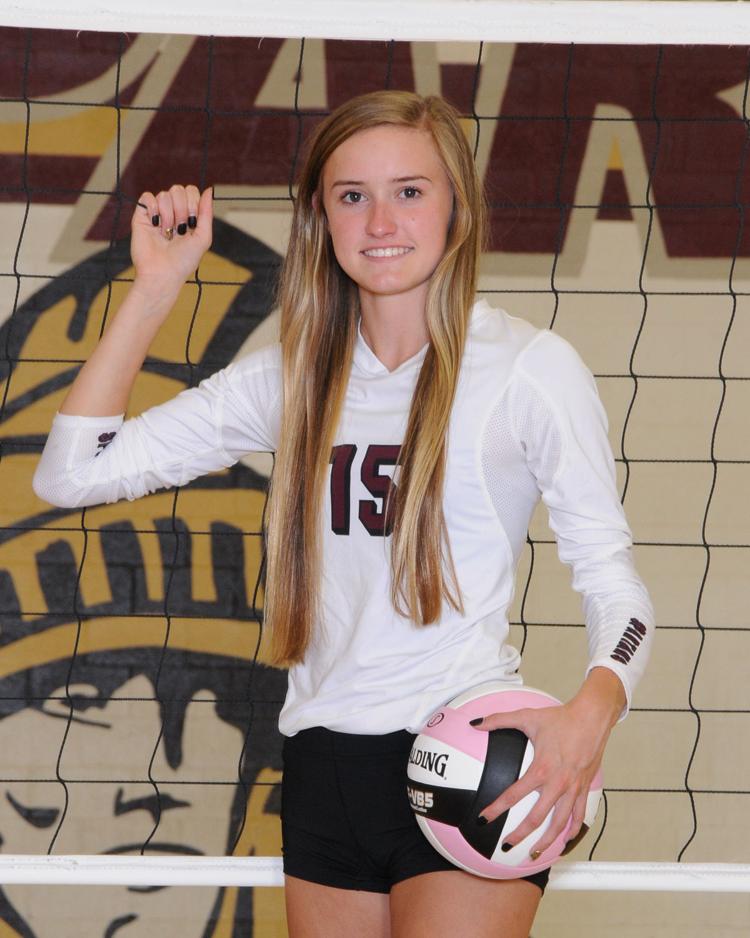 Kyah Luhring
Prior to the start of the season, Luhring was told she'd be given more court to cover. As a result, the libero has emerged into a dynamic defender for Class 2A's No. 3 Grundy Center. Luhring is averaging a team-high 3.04 digs per set and serving 92 percent with 0.5 aces per set. "This year she has really grown in her communication skills to our hitters, letting them know where to swing, and how to attack the other team," Grundy Center coach Lori Willis noted. "Kyah's quickness and solid platform has drawn attention from some of the top programs in the nation." Luhring is a four-sport athlete who also participates in basketball, softball and is a state track placewinner.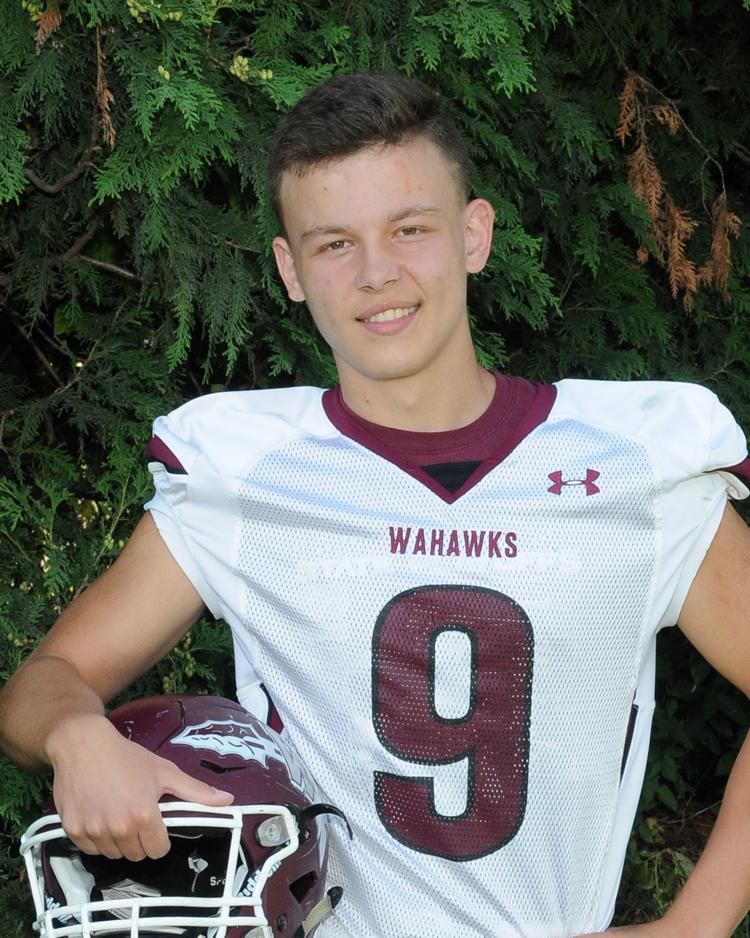 Adijan Muhamedagic
A four-year starter, Muhamedagic ended his prep career last week with a game-winning 49-yard field goal during a 38-35 victory over Cedar Rapids Washington. Muhamedagic recorded touchbacks on 24 of 36 kickoffs and averaged nearly 40 yards a punt with a long of 55. "He's brought stability at the kicking position," West coach Lonnie Moore said. "He comes to work every day, even though he works on his own. He's also on our depth chart at wide receiver. He always helped out on scout team so he did whatever was needed along with working on his kicking, which was great for us." Muhamedagic also competes in soccer.
Kindra Welter
Welter has combined elite defense with an ability to efficiently end points on offense for a Don Bosco team that has won its first two postseason matches. The senior outside hitter is averaging 1.88 kills and 2.37 digs per set and finished with 16 kills and eight digs during a sweep of Central City in the Dons' regional opener. "Kindra started out playing back row as an underclassman, and for the past two years has worked her way into the lineup as an all-around threat," Coach Abby Breitbach noted. "She's the kind of kid you want on the court 100 percent of the time. She's the coach on the court and has a calming effect on the girls." Welter is a 4.0 GPA student, also competing in basketball and softball in addition to receiving numerous academic honors.