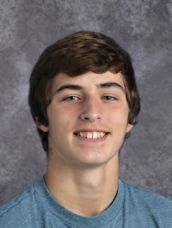 Christian Seres
Seres played a major role in helping Hudson snap two-time defending state champion Gladbrook-Reinbeck's 29-game win streak on Saturday. The Hudson junior rushed for 156 yards on 49 carries in a low-scoring game decided by field position. He also covered one of the state's top receivers in G-R's Walker Thede. "We're fortunate that we have a kid that we can do that with and do it with confidence," Hudson coach Justin Brekke said. "The expectations were high and he did his job." Seres leads Class A's No. 3 Hudson with 849 rushing yards and 13 touchdowns. He also competes in soccer.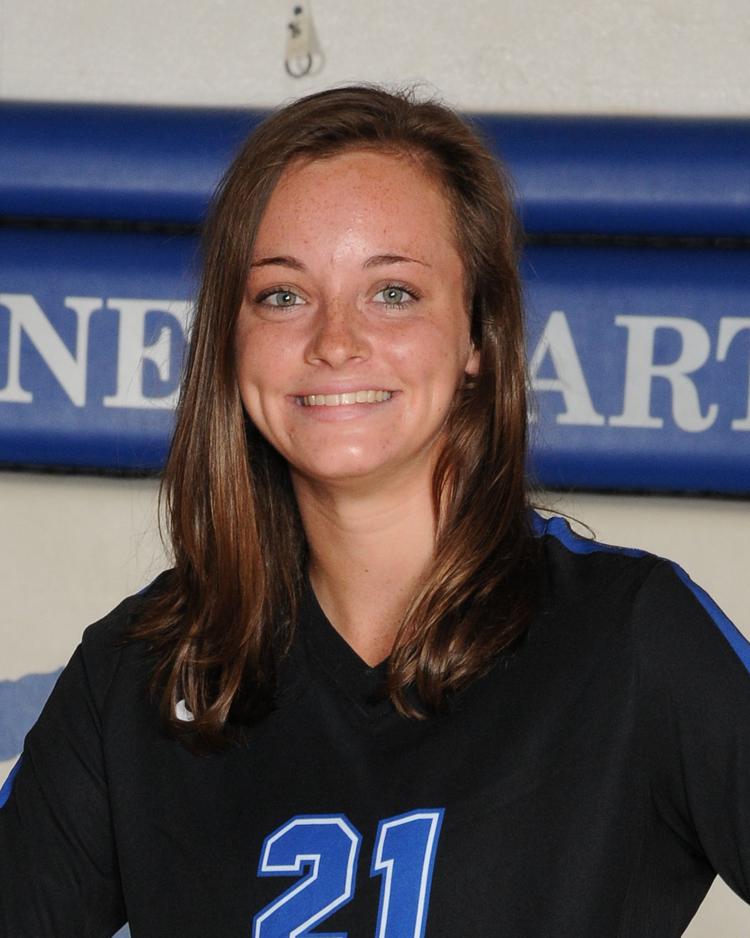 Baylee Petersen
Dike-New Hartford
Senior
Volleyball
Committed to join a UNI volleyball program where so many former Dike-New Hartford standouts have found success, Petersen is enjoying an impressive senior season for Class 2A's No. 1 Wolverines. The outside hitter is averaging 3.93 kills per set on .321 efficiency to go with 2.67 digs per set and 28 aces. She helped lead D-NH past defending 5A state champion Ankeny Centennial en route to a title at Saturday's Westside Invitational in Cedar Rapids. "Baylee is a very athletic and versatile athlete, she sees the court as a hitter and defensively reads the opponents' attack," D-NH coach Diane Harms said. "She is a six rotation player for us and a primary passer. She brings a lot of experience and knowledge to the court." Petersen also competes in basketball and track.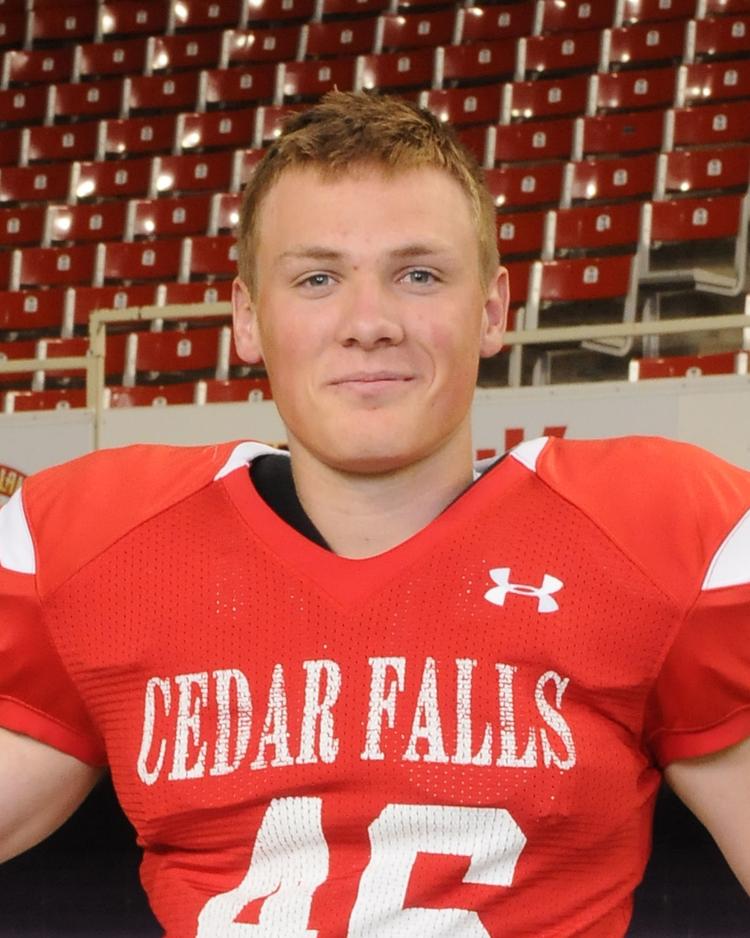 Jack Campbell
Cedar Falls
Junior
Football
A 6-foot-4, 210-pound linebacker, Campbell has already generated multiple scholarship offers. He made 14 tackles with two sacks Friday as Class 4A's No. 5 Cedar Falls secured a 38-0 win at Waterloo West. Campbell leads the Tigers with 75 tackles and five sacks. "Jack is having an outstanding junior year," Cedar Falls coach Brad Remmert noted. "He plays with great intensity which is contagious with the rest of the team. The effort and results on game night are a product of how hard Jack works each day in practice." Campbell is among this year's football captains. He also participates in basketball.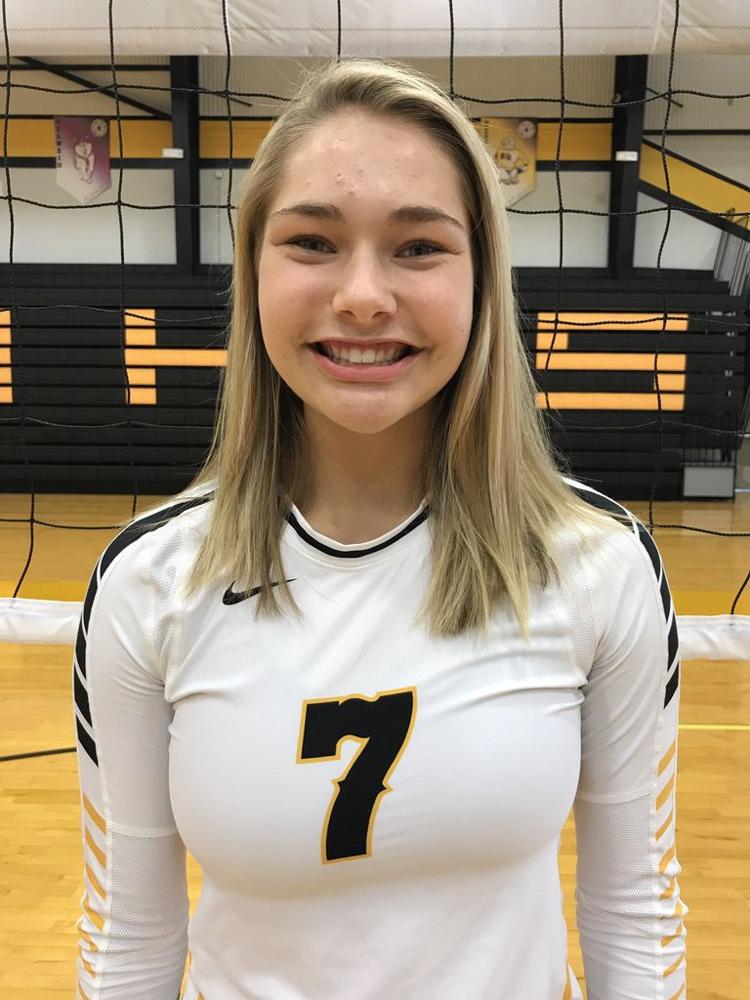 Claire Marsh
Waverly-Shell Rock
Senior
Volleyball
A 5-foot-8 setter, Marsh continues to run the offense for Class 4A's No. 5 Waverly-Shell Rock. She averaged 10.9 assists per set last weekend as the Go-Hawks won the Mason City tournament, improving to 33-5. Marsh also served at 94 percent accuracy with one ace and two digs per set. "Claire has worked very hard in and off season to become our setter," W-SR coach EaVon Woodin noted. "She is a very good leader on and off the court and is a key to our offense. Claire provides a lot of energy and demands more from her teammates this season." Marsh is an honor student active in basketball, soccer, track and cheerleading.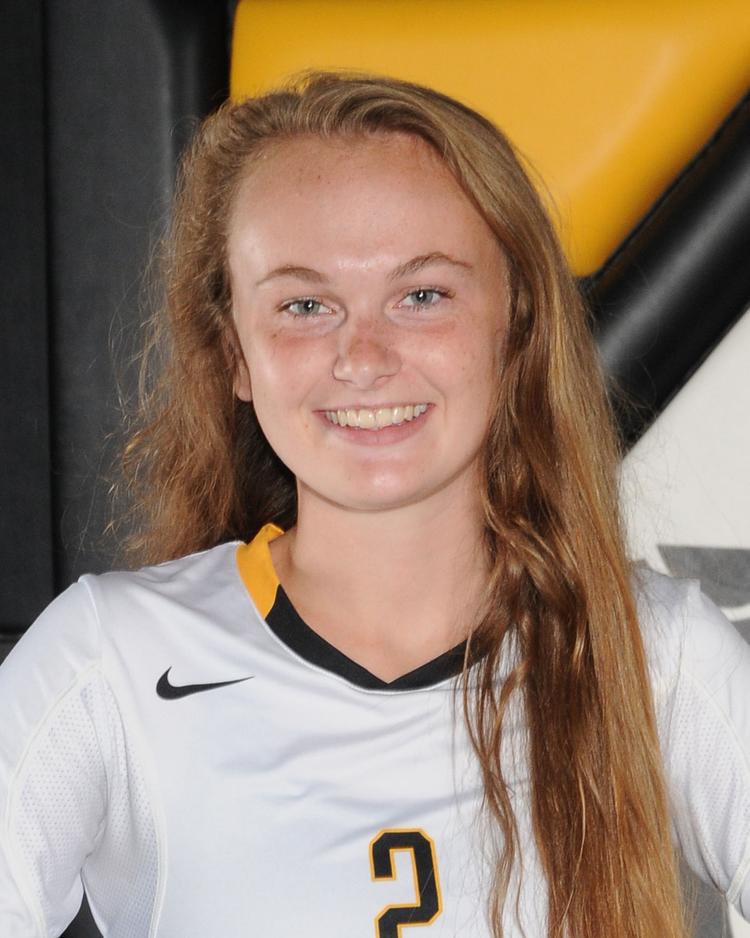 Madison Stanhope
Janesville
Senior
Volleyball
Stanhope has moved from right side to middle, filling a void left by two key seniors from last year's Class 1A state championship team. Last weekend, she helped 1A's No. 1-ranked Janesville reach the finals of Hampton-Dumont's tournament. Stanhope is among the captains for a 29-7 squad that has captured another Iowa Star Conference title. "Madison has provided us with quick tempo options from the middle position," Janesville coach Shelly Sorensen noted. "She works very hard at blocking for us at just 5-foot-5, facing many taller middles in competition." Stanhope is the senior class vice president and a member of student government and National Honor Society.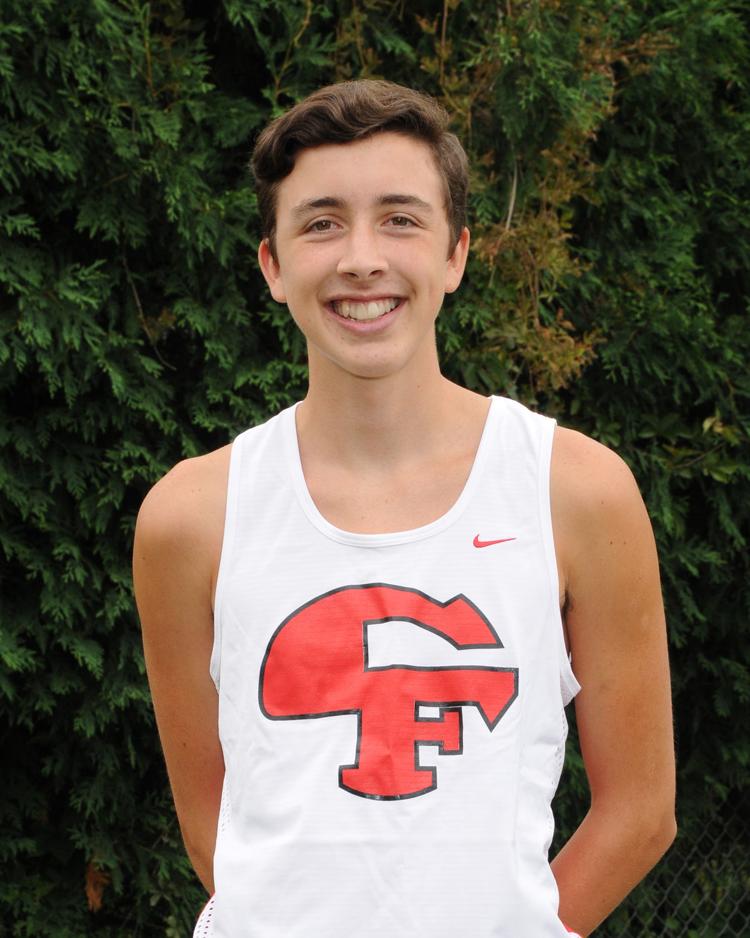 Brandon Conrad
Cedar Falls
Junior
Cross country
The front of the pack has become a familiar place for Conrad this fall. The Cedar Falls junior has placed top five in every race, including a fifth-place effort at last week's MVC Super Meet. Conrad is a returning state qualifier and second-team all-MVC member from a year ago. "Brandon has made a strong commitment this year and it paid off with some tremendous performances," Cedar Falls coach Troy Becker noted. "He has a very good chance of being first-team all-state this year. He is on pace to be one of our top junior performers ever." Conrad is also a track letterwinner and has participated in basketball.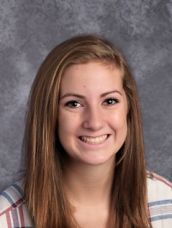 Haylee Keune
Union Community
Senior
Volleyball
Keune's work ethic has translated into a successful senior season as Union's libero. The back row defender helped support her youthful team, finishing with 36 digs in five matches as the Knights went 3-2 at last weekend's Clear Creek tournament. Keune is averaging 3.49 digs per set this season and has 49 aces on 88 percent serving. "As a junior she had a limited role on the team but worked extremely hard every day in practice to improve her skills," Union coach Brian Jesse noted. "We are seeing the results of that work ethic this year." Keune is also an all-conference softball selection and state track qualifier.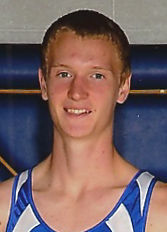 Zach Nie
Don Bosco
Senior
Cross country
Nie is a third-year letterwinner and valuable leader for the Don Bosco cross country team. Last week, he placed second in the Dike-New Hartford meet. Nie has recorded three first-place and five second-place finishes while often competing against runners from larger schools. "Zach put in a lot of miles this past summer and his improvement shows that hard work pays off," Don Bosco coach Steve Nie noted. Zach Nie also competes in basketball and track and is an avid bow hunter. The National Honor Society member is also active in speech and student council. He plans to study environmental science or biology in college.