Sophie Sedgwick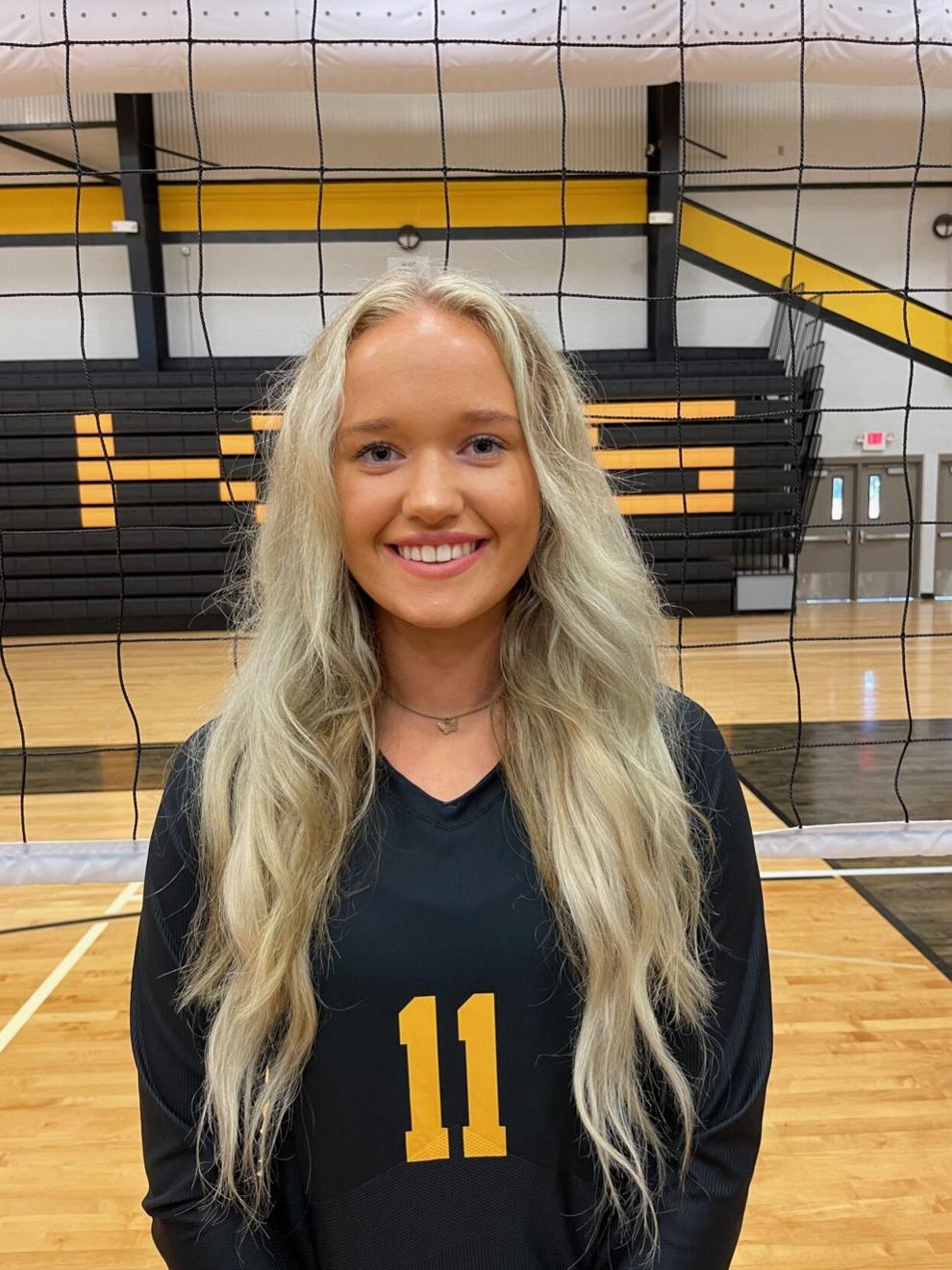 A three-year starter, Sedgwick has helped the Go-Hawks to a 33-6 record so far this fall. Last week, Sedgwick and WSR won the Mason City Tournament with a perfect 5-0 mark. In that span, Sedgwick served 96 percent, had 12 aces and averaged eight assists and three digs per set. "Sophie has become a vocal leader on the court and has done a great job of putting up a hittable ball for all our hitters," WSR head coach Eavon Woodin said. "She is a strong server that scores for us in that rotation." Sedgwick is a member of the National Honor Society and participates in 4H.
Lexi Hearn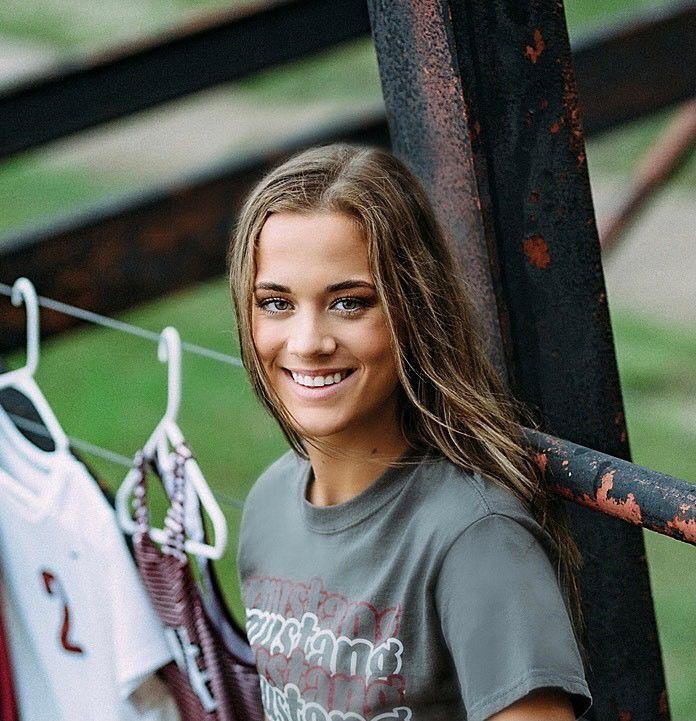 Hearn currently ranks sixth all-time in kills in Mustang program history. This past weekend, Hearn helped Indee win the 11-team Hampton Dumont Tournament collecting 42 kills. A three-year starter, Hearn has 262 kills on the season. "Lexi is a driven kid who has made a great recovery after getting surgery for a torn labrum in the off season," Indee head coach Joe Schmitz said. She plays volleyball with a lot of passion and energy that the rest of the team feeds off of." Hearn also participates in track and softball.
Taylor Hoehns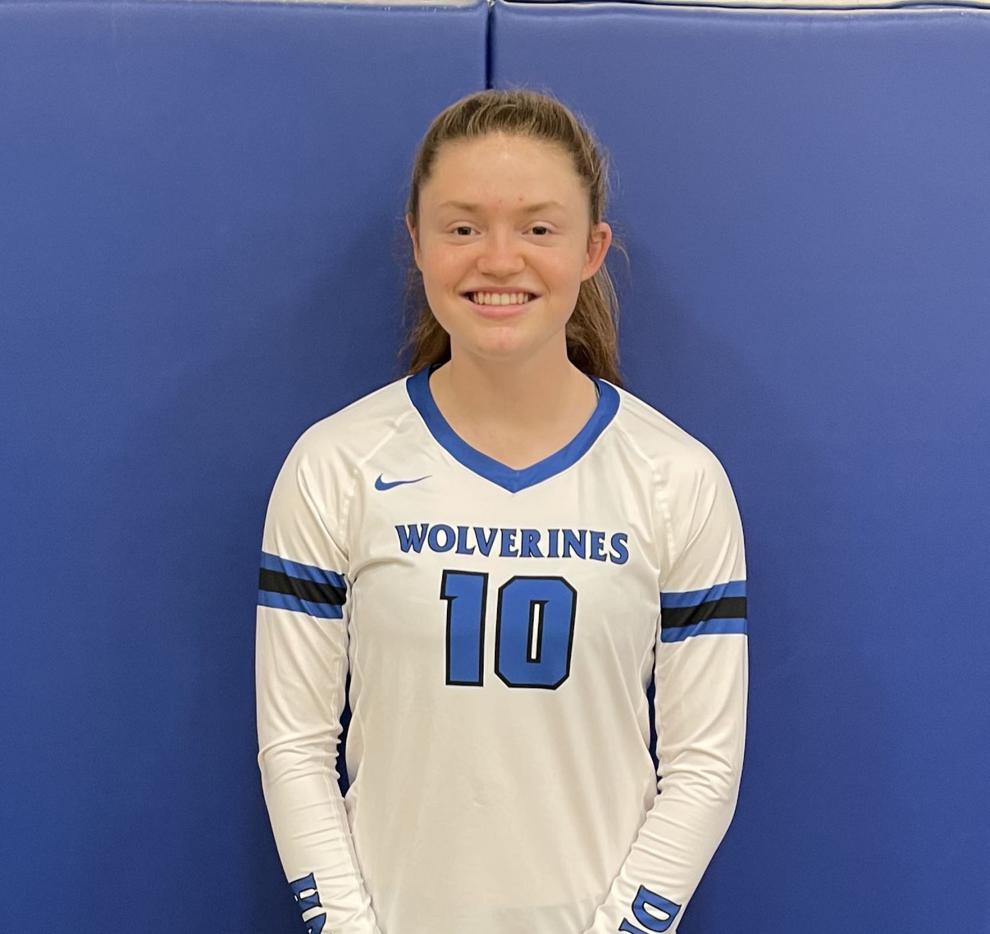 A four-year starter for the top-ranked and defending state champion Wolverines, Hoehns transition from being a setter as a freshman to a middle/right side hitter the past three seasons. Hoehns has 101 kills and 61 block assists this season. "Taylor is a very smart player who contributes in many ways on the court that do not always show up in the stat column," DNH head coach Diane Harms said. "She brings a lot of energy, experience and leadership to the court." Hoehns also participates in basketball and track.
Caeden Janssen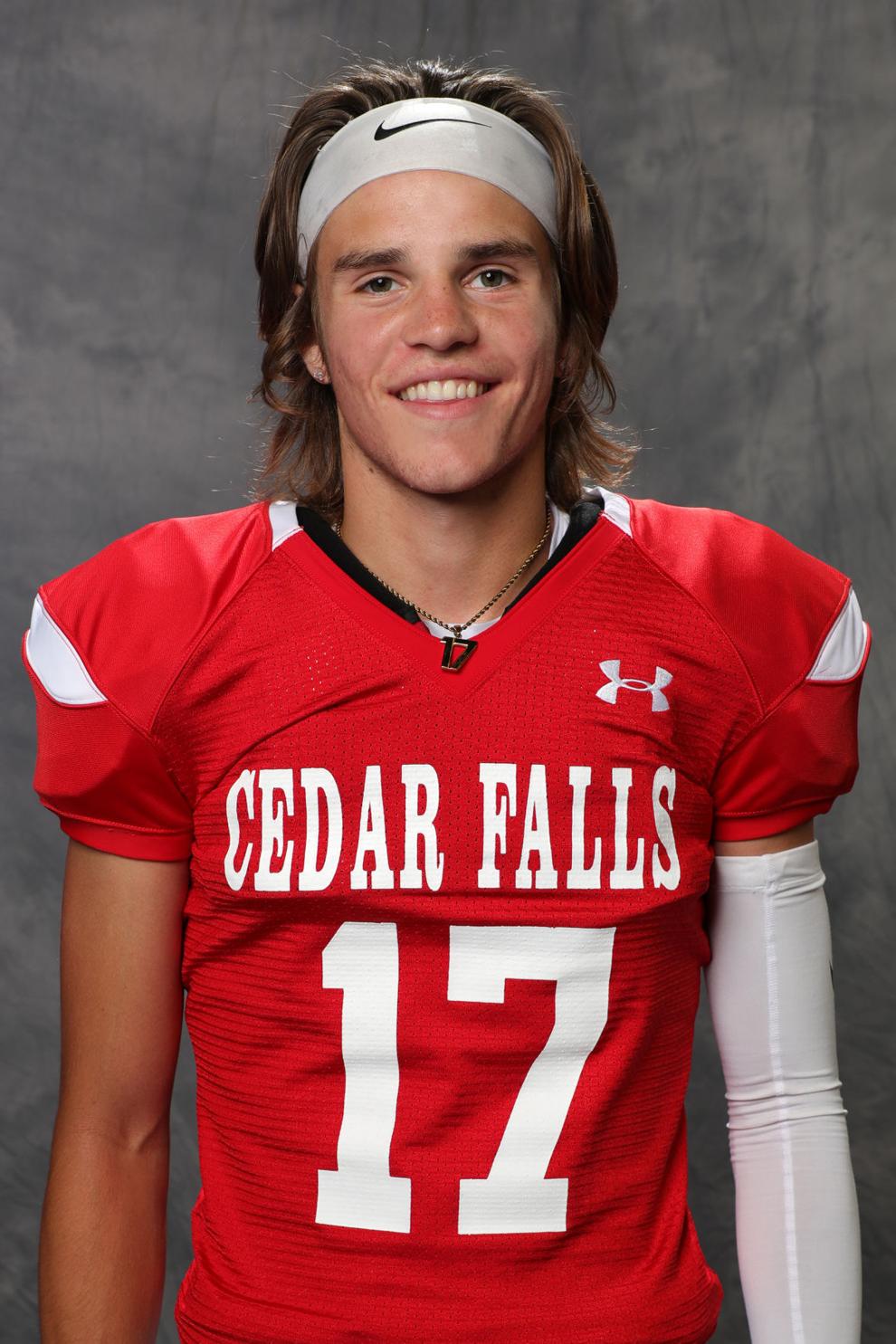 Janssen had a huge game Friday in the Tigers' Homecoming win over Dubuque Hempstead. He caught four passes for 127 yards and three touchdowns. He now has 355 receiving yards and four scores on the season. "Caeden has been consistent all season from his wide receiver position," Cedar Falls coach Brad Remmert said. "He provides a big target on the outside and also has done a good job of blocking this year." Also a member of Cedar Falls' state qualifying basketball team, Janssen is committed to play football at Upper Iowa next year.
Allison Bonnette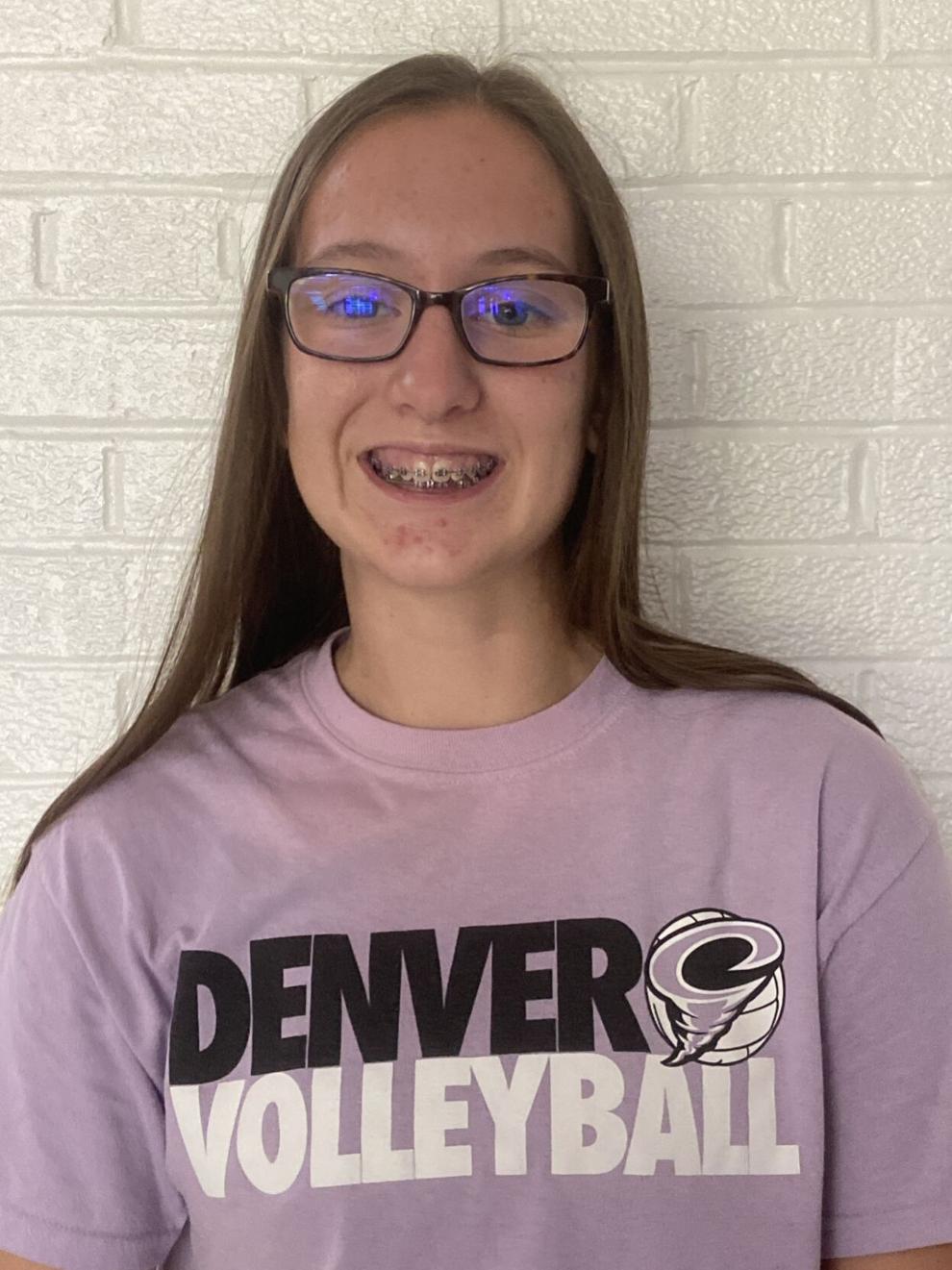 Bonnette recorded her 1,000 career kill against BCLUW in the opening match of the North Iowa Cedar League tournament last Tuesday. A three-year starter, Bonnette's during that span has help the Cyclones reach the Class 2A state championship game last fall, and last week the finals of the NICL tournament. "Allison is a smart and steady for us," Denver coach Jamie Johnson said. "As an outside hitter she can bring the heat or choose an off-speed shot that finds a specific hole in our opponent's defense. Her shot selection keeps evolving and it benefits our team greatly." Bonnette also participates in basketball and softball and she carries a 4.0 GPA.
Peyton Trees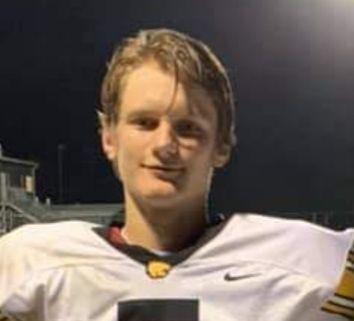 Trees has stepped up the past two weeks at the slot position and defensive back after injuries at those positions. He had two interceptions in the Wildcats' Homecoming win over Riceville and he returned an interception 50 yards for a touchdown Friday in a win over Clarksville. "It has been a great couple of weeks for Peyton. Getting out on the field and getting more comfortable in the situations. We will continue to look for big things from him," Janesville head coach Dale Eastman said. Peyton plays basketball,baseball and is part of the band.
Parker Adams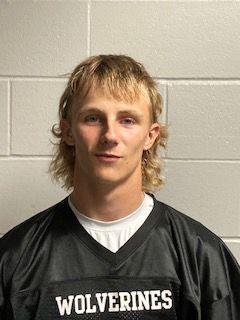 A two-year starter for the Wolverines, Adam's had an interception return for a touchdown in No. 5 Wolverines' victory over No. 7 Denver Friday. Adams currently has five interceptions which is tops in Class 1A. "Parker is the 'quarterback' in our secondary and calls all the coverage adjustments for us," DNH head coach Don Betts said. "He sees the field extremely well and makes great reads. He has worked extremely had to make himself a very good player." Adams also runs track.
Collection: Courier's Preps to Watch columns
Preps to watch: Kollasch a threat to score at all times
Devon Kollasch
A two-year starter at wide receiver and defensive back, Kollasch had five catches for 69 yards in a 42-18 win over South Hardin Friday to help improve the Wolverines to 4-0. For the season, Devon has 13 receptions for 191 yds and 1 TD. He also has rushed 13 times for 86 yards and is averaging 20 yards per return as our kick returner and also returns punts. "Devon has big-play potential every time he touches the football. He is also one of our senior leaders who has helped set the tone for our team this year," DNH head coach Don Betts said. Devon is a 4-sport athlete also participating in basketball, track and baseball.
Ryley Barnett
Barnett is tied for the team lead in tackles for the seventh- ranked Tigers. Friday, he had seven tackles and blocked a punt for a safety in Cedar Falls' 28-14 win over Ankeny Centennial. Barnett also is part of a rotation at running back for the Tigers. He has rushed for a touchdown and has a 27-yard touchdown reception. "Ryley brings a physicality to our defense and special teams," Cedar Falls head coach Brad Remmert said. A returning first team all-Mississippi Valley Conference pick, Barnett also is a member of the Tiger wrestling program.
Kjuan Owens
Owens rushed for 261 yards and three touchdowns Friday in a Homecoming victory over Des Moines North. Owens now has 549 rushing yards and five scores on the season and is an instrumental part of the Trojans' defense at defensive end. "Kjuan is a very talented young man. He brings energy to our team on the field and has a high-football IQ. And, he is just a really nice kid off the field, too," East coach Regis Baskerville said.
Andrew CongdonWaterloo West
After putting in a lot of miles over the off season, Congdon is starting to see that hard work pay off three meets into the Wahawks' fall season. He finished 14th overall in his first two races before a sixth-place finish last week at the Rich Engel Classic in Cedar Falls. Earlier this season, Congdon posted a career-best time of 16:37 in Ames. "He is an incredible kid who has worked extremely hard over the past four years," West coach Lincoln Vroba said. "It is no surprise to what he is doing. He is running really well and we are enthusiastic about what he has done in these first three meets." Congdon has also participated in track, soccer, student senate and is a member of the National Honor Society.
Lexie Fager
Fager is in her fourth season as the Libero for the top-ranked and defending Class 2A state champion Wolverines. Her play last week helped DNH go 5-0 in their own Invitational. Fager has recorded 170 digs and she has a 96.3 service rate. "She is a consistent presence for us in our backrow," Wolverine head coach Diane Harms said. "She brings strong communication skills to our defense and has grown over the years into a very solid and consistent defensive performer." Fager is also involved in soccer, band and vocal music.
Josh Heine
Heine has been a key piece of the Sailor football program over the past two seasons on both sides of the football. Heine is second on the team in rushing with 222 yards, and has recorded 10 ½ tackles on defense. "Josh is a tough runner who shoulders a great deal of the workload offensively and sets the edge for us defensively," Sailor head coach Brad Schmit said. "There have been a great deal of plays this season that don't end up in the box score that we call 'winning plays', Josh sets the edge for us defensively which isn't something guys are lining up to do." Heine is a member of the National Honor Society and holds a 4.0 GPA.
Owen Sawyer
Sawyer has been one of the top golfers in the state the past two seasons and currently leads all 4A golfers with a combined adjusted average of 35.27. Earlier this season, Sawyer fired a career-low 64 at the MVC Supermeet and he has been medalist at three meets this fall. "He's like another adult on the course. He thinks like a guy who has been through tournament play," Cedar Falls head coach Jeremiah Longnecker said. "He is very calm and doesn't get upset about bogeys. He doesn't get overly excited about birdies. That is just the way he plays." Sawyer carries a 4.0 GPA.
Greiner reached a career milestone last week, by recording her 2,000 career assist in the Mustangs' 3-0 win over Decorah. Greiner helped the 13th-ranked Mustangs go 5-1 for the week and improving to 11-5 overall. A 3-year starter, Greiner earned first team all-WaMac and all-District honors as a Junior. Greiner has 347 assists so far this fall. "Elle does a great job of running our offense and is a great leader for us on and off the court," Independence head coach Joe Schmitz said. Greiner has also participated in tennis and softball at Independence and is a member of the National Honor Society.
Preps to watch: Sept. 8
Bailey Foulk
After playing a role on last year's state tournament team, Foulk has transitioned into the Knights primary serve-receive player. In her first season at libero, Foulk has averaged three digs per set and has 11 aces for 8-1 Union, including a 5-0 mark at the North Tama Tournament over the weekend. "She has helped us get off to a great start," Union head coach Brian Jesse said. "She has been an extremely hard worker and a leader at practice." A three-year letterwinner in volleyball, Foulk is also a member of the National Honor Society.
Trey Campbell
Campbell, the University of Northern Iowa basketball commit, had a huge game in a 52-14 win over Waterloo West Friday. He had three receptions for 95 yards and two scores. He also returned two punts for 101 yards, including a 57-yard touchdown. "Trey is a big target that has track speed. He is able to stretch the defense and has done a great job with the special teams," Cedar Falls coach Brad Remmert said. In addition to starting on the basketball team, the 6-foot-4 Campbell was a key piece in the Tigers' state championship track team this past spring.
Joe Johnson
Johnson played a pivotal role on both offense and defense in the Falcons' 26-14 win over Osage Friday. On defense, he had three sacks. As an offensive tackle, he helped A-P rush for more than 190 yards for the second consecutive game. "He has been a dominant force for us defensively. I think a light switch flipped on Friday night. We haven't had a dominant pass rush guy for several years and he was that guy on Friday night," Falcon coach Alex Pollock said. Johnson also plays basketball and ran at state track for the Falcons. Johnson carries a 3.5 grade-point average.
Cale Jensen
A two-year starter on both sides of the ball for the Wolverines, Jensen has been instrumental in DNH's 2-0 start with wins over Columbus Catholic and Grundy Center. "He is a tremendous athlete for an offensive linemen," Wolverine coach Don Betts said. "He comes off the ball and has good quickness. He is the bell cow for our defensive line and sets the tone for that group. He has had a great start to the season." Jensen also plays basketball and participates in track. He is an honor roll student.
Caden Hartz
Hartz is averaging 32.1 yards per catch through the Sailors first two games. He has eight catches for 257 yards and three touchdowns. He also has had good games at safety where he has recorded 14 tackles and an interception. "Caden has fine-tuned his route running, and understands how to create separation and get open," Columbus coach Brad Schmit said. "What separates him from his peers is his ability to block on the perimeter. He takes pride in helping his teammates out in the run game by not letting his man become involved in the play." Hartz has also played basketball and baseball and wrestled in his career. He is a member of the National Honor Society and sports a 3.97 GPA.
Avery Forde
This past weekend, Forde helped her team win the New Hampton Tournament, including defeating a very talented Sumner-Fredericksburg squad in the finals. Forde tallied close to 20 kills in just 40 attempts while hitting nearly .500 for the entire week. "Avery is so steady and dependable for us," Denver coach Jamie Johnson said. "She stays calm and cool as a senior leader on the floor. She does a great job of seeing the opposing blockers and will find a seam or cut around them. Avery has a knack of coming through with that kill or ace when we need it most." Forde also participates in basketball, softball and band while carrying a 3.99 GPA.
5 solo tackles puts Cedar Falls' Jordan Hoeppner at top of every heap
Jordan Hoeppner
Hoeppner had five solo tackles and 11 assisted tackles in the Tigers' 24-21 win over Cedar Rapids Prairie Friday. A returning all-conference player, Hoeppner starts at linebacker, is a kick returner and plays on most of CF's special teams. He leads the Tigers with 21 total tackles. "Jordan is a high-energy and dynamic player for us," Cedar Falls head coach Brad Remmert said. Hoeppner also plays baseball.
Jerek Hall
Hall is having a huge year for the Wolverines in his first season as the featured back. Friday, he rushed for 195 yards and three scores as DNH moved to 3-0 with a win over 2A Clear Lake. On the season, Hall has carried the ball 79 times for 457 yards and five touchdowns. He also has seven catches for 79 yards and the game winning score against Grundy Center. "Jerek is one of the hardest working guys we've got and a great teammate," DNH head coach Don Betts said. Hall also plays basketball and participates in track.
Luke Koepke
A two-way starter now for two years at offensive and defensive tackle, Koepke helped pave the way for 296 rushing yards and recorded 1.5 sacks in the Cyclones' 37-0 victory over Sumner-Fredericksburg Friday. "He knows the expectation of what we want to do and has high goals that he wants to achieve," Denver head coach Rhett Barrett said. "I'm a firm believer you are going to struggle, have a hard time having success if you don't have a strong line and Luke is a big reason why we are seeing success this year." Koepke also participates in wrestling and rugby.
Katie Remmert
Remmert has been a regular on the court since her freshman season, helping the Tigers to a 5A state championship two seasons ago. Now as a junior, Remmert has evolved into a key full-rotation player for eighth-ranked Cedar Falls. This season, Remmert leads the Tigers with 143 kills and is second on the squad with 112 digs. "Katie is what we want out of a Cedar Falls volleyball player," Tiger head coach Matt Johnson said. "She played a role for us as a freshman and took some big swings in that championship season. She has rounded out what she is as a player as well and is now high-usage player, we will attack with her out of the back row." A honor student, Remmert also plays tennis.
Reagan Wheeler
Wheeler leads the 14th-ranked (1A) Regents with 80 kills and also has recorded seven blocks and 34 digs. "Reagan has always loved the game volleyball," Waterloo Christian head coach Angela Evans said. "Very early in her career her talent grew exponentially. She caught onto everything we threw at her. With a powerful strike Reagan has developed a fierce competitor quality that is vital to our team." Wheeler also participates in basketball, choir, band and student council.
Keegan Schmitt
Schmitt had an interception and a 42-yard fumble recovery return for touchdown in Friday's 45-0 win over West Liberty. Schmitt leads the undefeated Mustangs in interceptions and in receiving with 10 catches for 126 yards and two touchdowns. "He is a glue guy that can do a little bit of everything on the field," Indee head coach Justin Putz said. "He is a highly intelligent player on the field and a guy you need to have to win at a high level." Schmitt was an all-state catcher for the Mustang baseball team and also plays basketball and runs on the track team.
Carter Gallagher
Columbus Catholic
Senior
Football
In three seasons as starting quarterback, Gallagher has compiled an 18-5 record for the Sailors. Last Friday, Gallagher passed for four touchdowns, ran for another and had an interception in a win over Vinton-Shellsburg. He has passed for 544 yards and seven TDs this fall and rushed for an additional 195. "He has the 'it' factor and has helped propel the program to where it is today," Columbus coach Brad Schmit said. " An all-state baseball player, Gallagher also plays basketball and is a member of the National Honor Society. He has a 3.85 GPA.
Tyree Gardner
Gardner has been a rare two-way player for West head coach Lonnie Moore. Moore rarely lets his starting quarterback play defense, but Gardner has been a standout on both sides of the ball for the Wahawks this fall. He has passed for almost 500 yards and rushed for more than 100 offensively, while playing safety. Gardner also serves as West's long snapper and has an offer from St. Thomas University. "A team leader, captain and is very dedicated and committed to our team," Moore said. Also a member of the basketball team, Gardner carries a 3.9 or better GPA.
Preps to Watch: Jaden Appleby, Nohea Mahi, Jeremiah Feahn, Ethan Schoville, McCrae Hagarty, Faith Freshwater
Jaden Appleby
Appleby recorded three interceptions, returning two for touchdowns in the Wildcats' 68-30 win over Meskwaki Friday. Appleby also returned a kickoff of 56 yards for a score and he caught a 2-point conversion. "Jaden played an outstanding football game Friday night," Janesville head coach Dale Eastman said. "It was unreal to watch him read the QB and make plays on the ball. Jaden is very elusive in the open field." Appleby is an honor student and also plays basketball and baseball.
Nohea Mahi
Mahi recorded 111 assists and seven ace serves as the fifth-ranked Tigers opened the season with wins in four of five matches, including two victories over ranked opponents. A part-time starter with her middle sister, Halia, last season, the Tigers are counting on a big season from Nohea. "She's worked pretty hard on her game and took big steps forward in parts of her games that weren't strengths," Cedar Falls head coach Matt Johnson said. "She is running the middle better, serving better and defending way better than she did last season." Mahi also plays tennis for the Tigers.
Jeremiah Feahn
Feahn was all over the field Friday in West's win over East. Offensively, Feahn caught five passes for 89 yards and two scores and had an 8-yard rushing touchdown. Defensively, the returning all-metro defender had five tackles and a fumble recovery. "He is definitely our No. 1 player this year and a lot of people know it," West coach Lonnie Moore said. "The thing about Jeremiah is he has a great attitude and gives great efforts. His performance on game night is the way he practices. We have to slow him down in practice some times because he goes hard all the time."
Ethan Schoville
Schoville had a huge night Friday in Denver's 42-0 win over Wapsie Valley. The junior rushed for 177 yards on 17 carries and scored twice. Schoville is just starting to hit his stride after missing all summer workouts because of a stress fracture he suffered running track, according to Cyclone coach Rhett Barrett. "He has grown up and matured," Barrett said. "He works extremely hard. He is a physical runner, intense. He brings that energy to practice and games." Schoville, in addition to running track, also plays basketball.
McCrae Hagarty
The state champion wrestler is also a standout on the gridiron for the Go-Hawks. Called up midway through his freshman year to varsity, Hagarty has been a huge asset on both offense and defense. In Saturday's delayed 45-6 win over Waukon, he rushed the ball nine times for 143 yards and two scores, including a long of 56. He also recorded 2 ½ tackles for loss from his defensive end position. "He has continued to mature and develop," WSR head coach Mark Hubbard said. "He is a really good football player with a super high motor. A great teammate, too." Hagarty, last year's 182-pound Class 3A state champion, also competes in rugby.
Faith Freshwater
The 5-foot-11 Freshwater has been a varsity regular rotation player for the Sailors since arriving on campus as a freshman in 2018. Twice honored by being named to the all-metro team, Freshwater is off to a strong start in 2021. She had 22 kills while hitting .529 with nine ace serves and four solo blocks while Columbus finished at the West Marshall Invitational Saturday. "Faith is a great leader on and off the court," Sailor head coach Shelby Schnurstein said. "She shows determination and grit on the court." Freshwater has also plays basketball for Columbus.
Preps to watch: Denver's Reese Johnson passes two huge milestones
Reese Johnson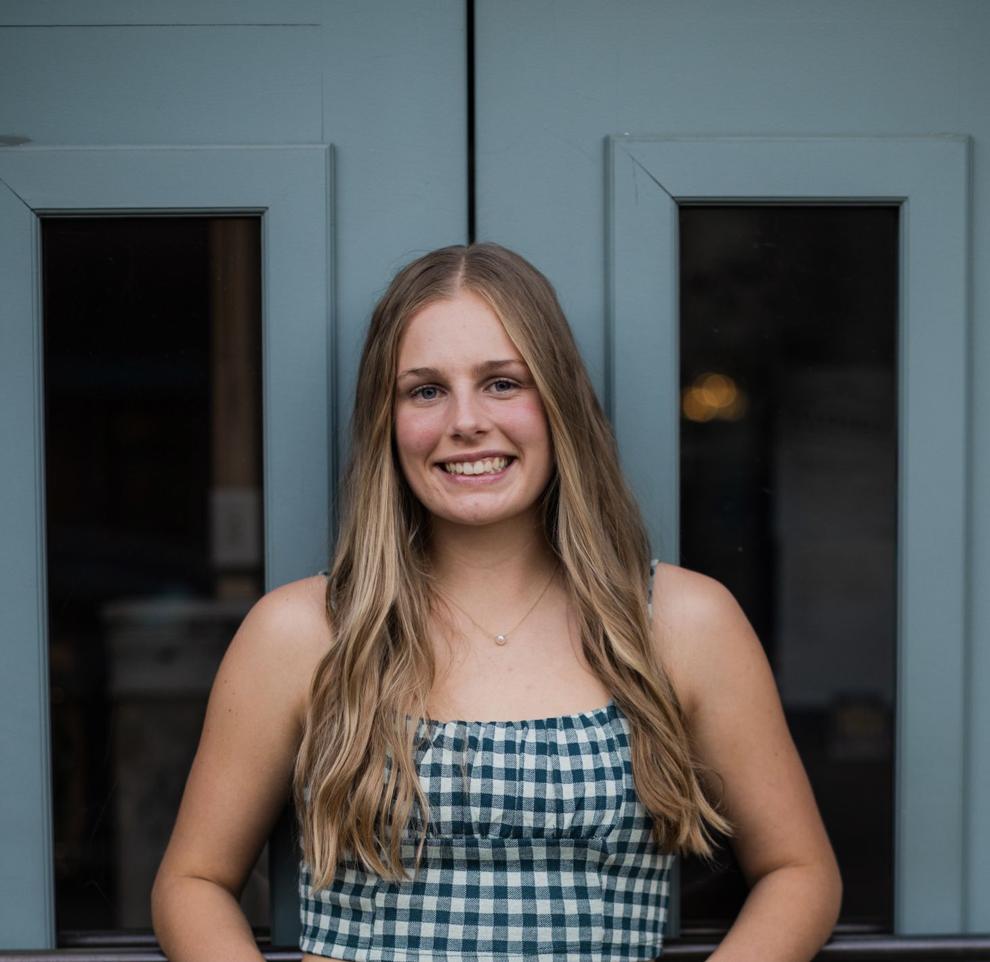 Johnson passed two huge milestones last week as she recorded her 2,000 career assist and 1,000 career dig. Johnson averages 9.4 assists per game and has 760 to date for a Cyclone team that reached the 2A state finals last fall. "Reese loves to defend and runs our offense like a quarterback," Denver head coach Jamie Johnson said. "She brings a tremendous amount of athleticism to this position and has worked really hard to push our tempo and bring more layers to our offense." A four-year starter, Johnson also plays basketball and softball and is active in speech and student council. She carries a 3.98 GPA.
Taylor Kvale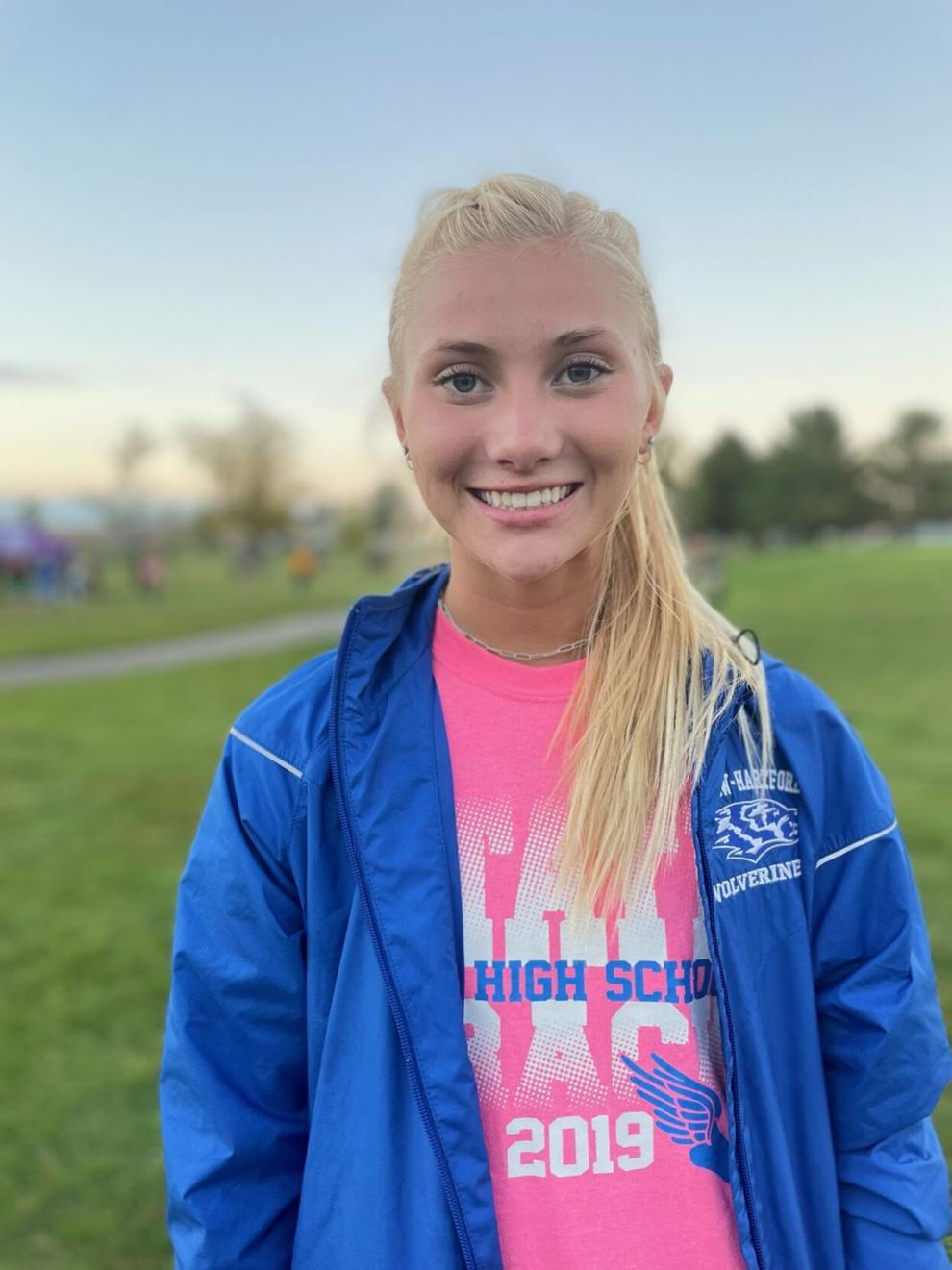 Kvale has finished in the Top 10 in six of Dike-New Hartford's meets this season with a second place at the Bob Scott Memorial in West Union on Sept. 9. "Taylor has a motor in all sports she participates in and it translates well into cross country," Dike-New Hartford coach Will Reingardt said. "She likes to push early in races and competes to the finish." Kvale has been a state qualifier three times and also competes in basketball, track and softball.
Kaden Behrens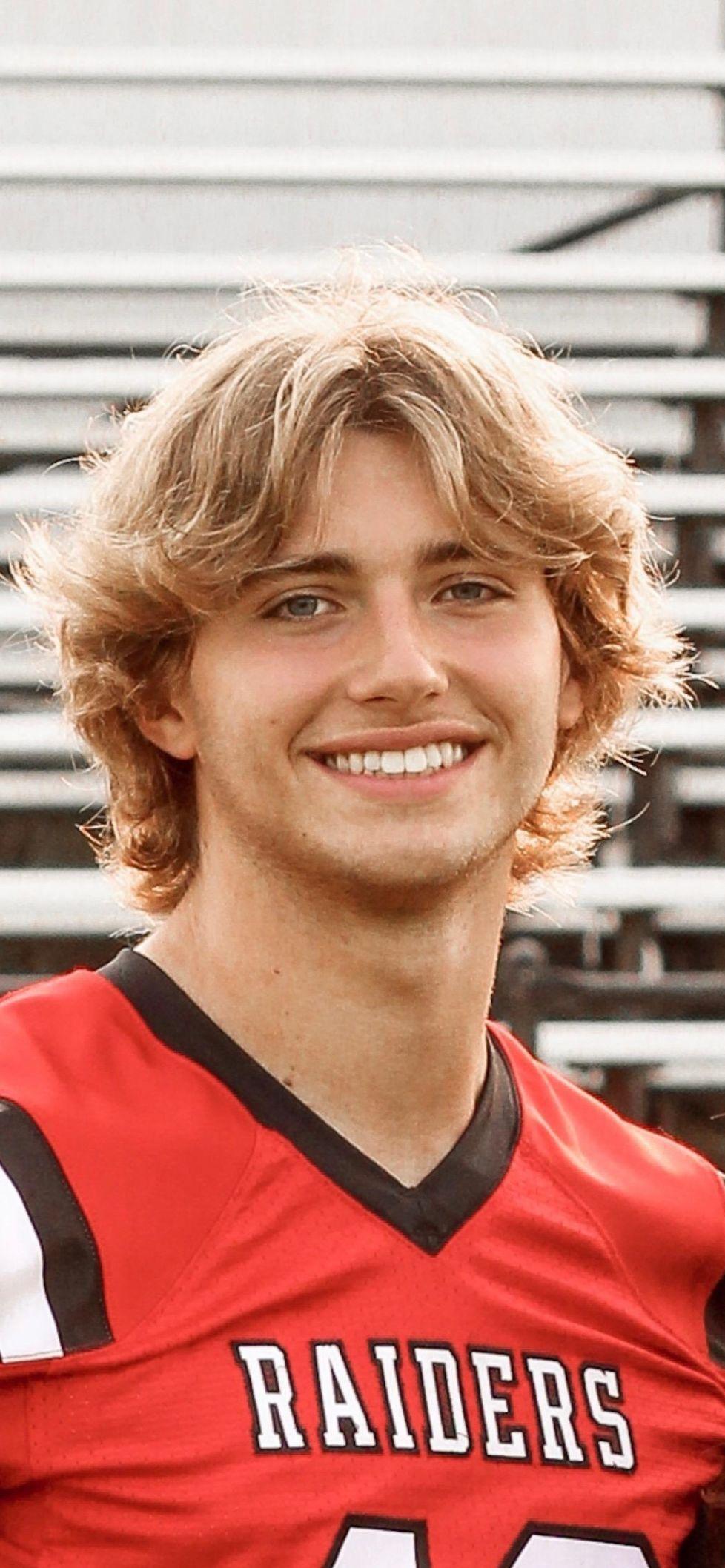 Behrens was unstoppable Friday in a 50-14 victory over Colo-Nesco where he carried the ball 18 times for 287 yards and seven touchdowns. Six of those scores came in the first half. Behrens has rushed for 806 yards and is averaging 10.5 yards per carry this season. "Kaden has stepped up his leadership and performance this season and has helped put the Raiders in position for the playoffs for the first time since 2010," Dunkerton head coach Jon Steffen said. Behrens also competes in basketball, track and baseball and is a member of the National Honor Society.
Laura Rempe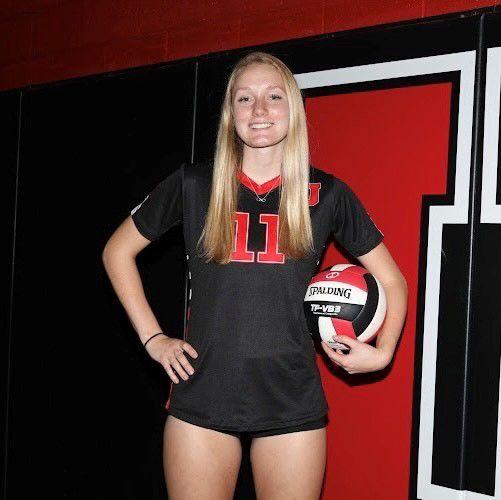 A three-year starter for the Knights, Rempe is hitting .309 on the season with 116 kills and 51 blocks. In Union's last match against Osage Saturday in Waverly, she had six kills on eight swings and no errors. "Laura is a hard worker that always brings a positive attitude to practice and games," Knight head coach Brian Jesse said. " Rempe also participates in tennis, band, vocal music and is a member of the National Honor Society.
Keegan Eastman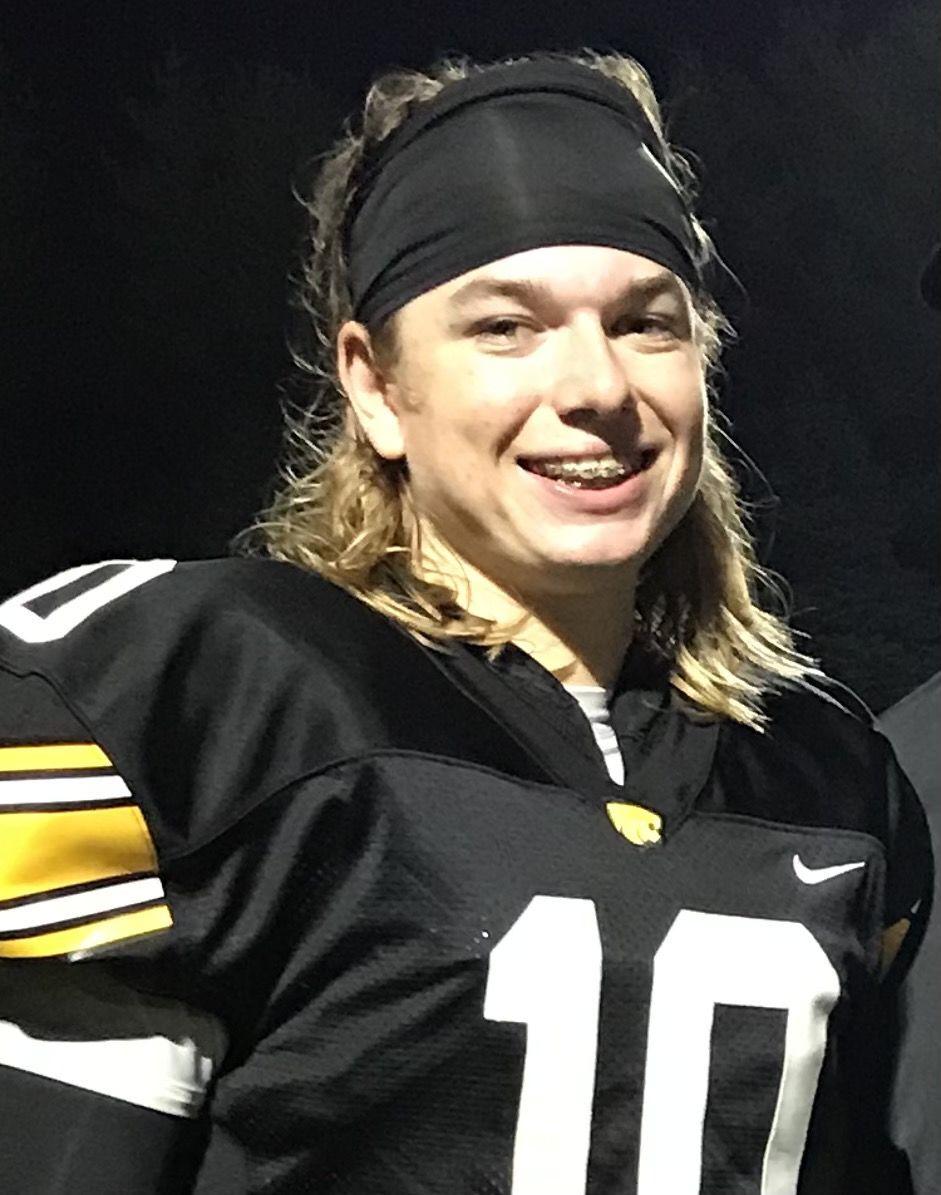 In his first start since taking over for injured Leo Dodd, Eastman completed 15 of 22 passes for 323 yards and four scores in a win over Riceville Friday. "I was really proud how he bounced back after he threw an interception that sealed the 'W' for Turkey Valley the week before," Janesville coach Dale Eastman said. "He had that confidence about him that he wasn't going to let this team down again." An honor student, Eastman also plays basketball, runs track and plays baseball.
Ellen Waller

Waller, a three-year starter at libero for the Falcons, hit 1,000 digs earlier this season. Waller has 274 digs this season. "I only have to tell or show her something once and she picks it up," Aplington-Parkersburg head coach Erin Erin Huddleson. "She is always there for her teammates and is always the hardest worker at practice." Waller also plays basketball and softball and ran at the state track and field meet in the spring. Waller was inducted into the National Honor Society last week.
Ray Gearhart
Gearhart has formed a strong 1-2 punch for the Huskies with senior teammate Brennan Sauser. Both runners were state qualifiers last fall. This fall, Gearhart owns the 23rd fastest time in Class 2A with a 17:30 clocking. Sauser ranks 22nd. "He ran a lot this summer which gave him more confidence to run at the front of the pack. He and Brennen have been 1-2 or 2-1 in a lot of our meets. His teammates appreciate the leadership he's provided this season," Oelwein head coach Jason Gearhart said. Ray Gearhart also plays basketball and baseball and runs track. He is involved with DECA.
Reeve Ristau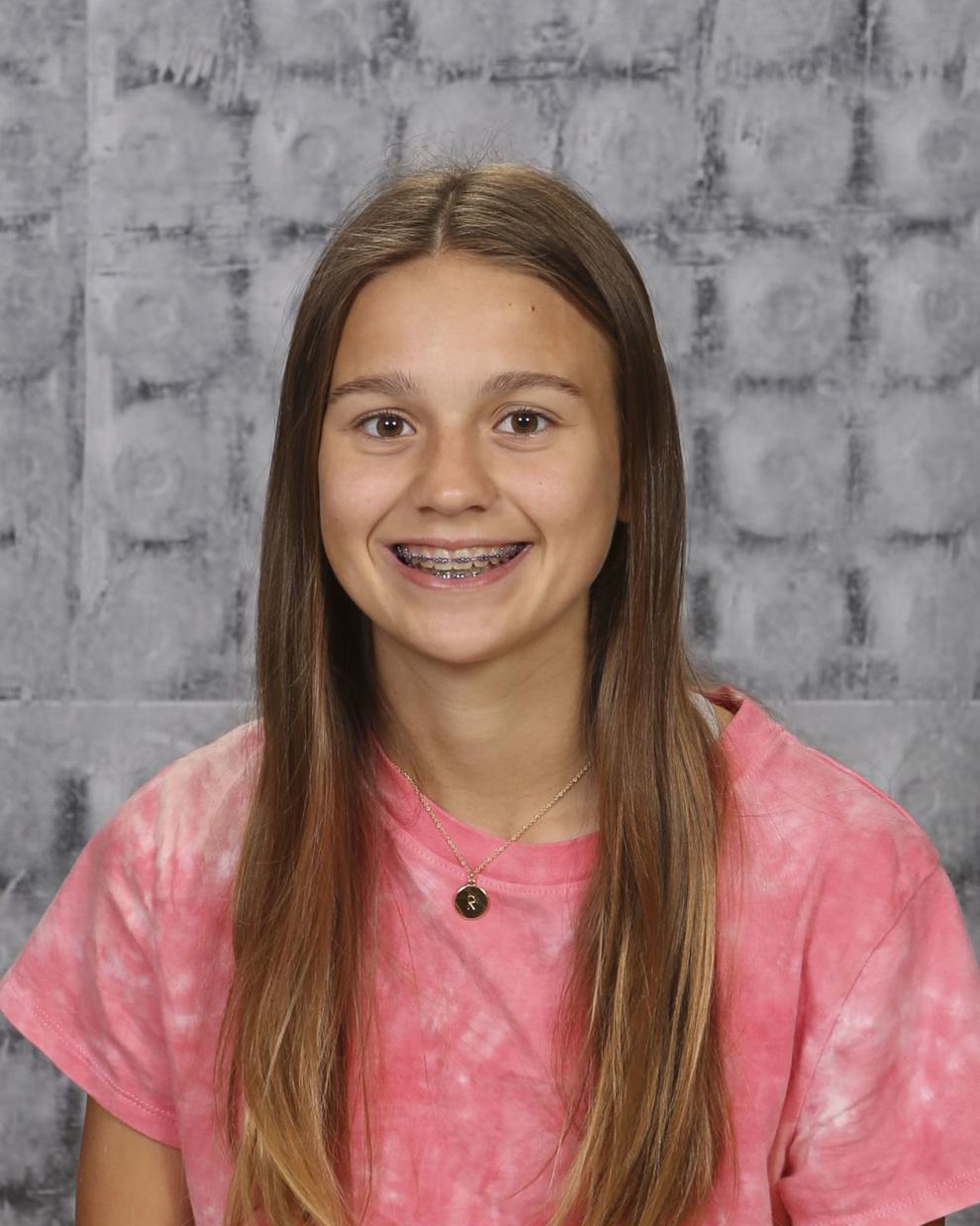 In six meets this fall, Ristau has finished in the top four and Saturday she was 10 running in an elite field at the Steve Johnson/Dan Huston Invitational in Waverly where she set a Cyclone school mark of 18:59.95. "Reeve just continues to push her threshold and find another gear every time she steps on a course," Denver head coach Sandy Sabelka said. "She goes from appearing a bit timid before a race to fearless once the gun goes off. She recognizes her competition as an opportunity to make her that much better."
Annika Behrends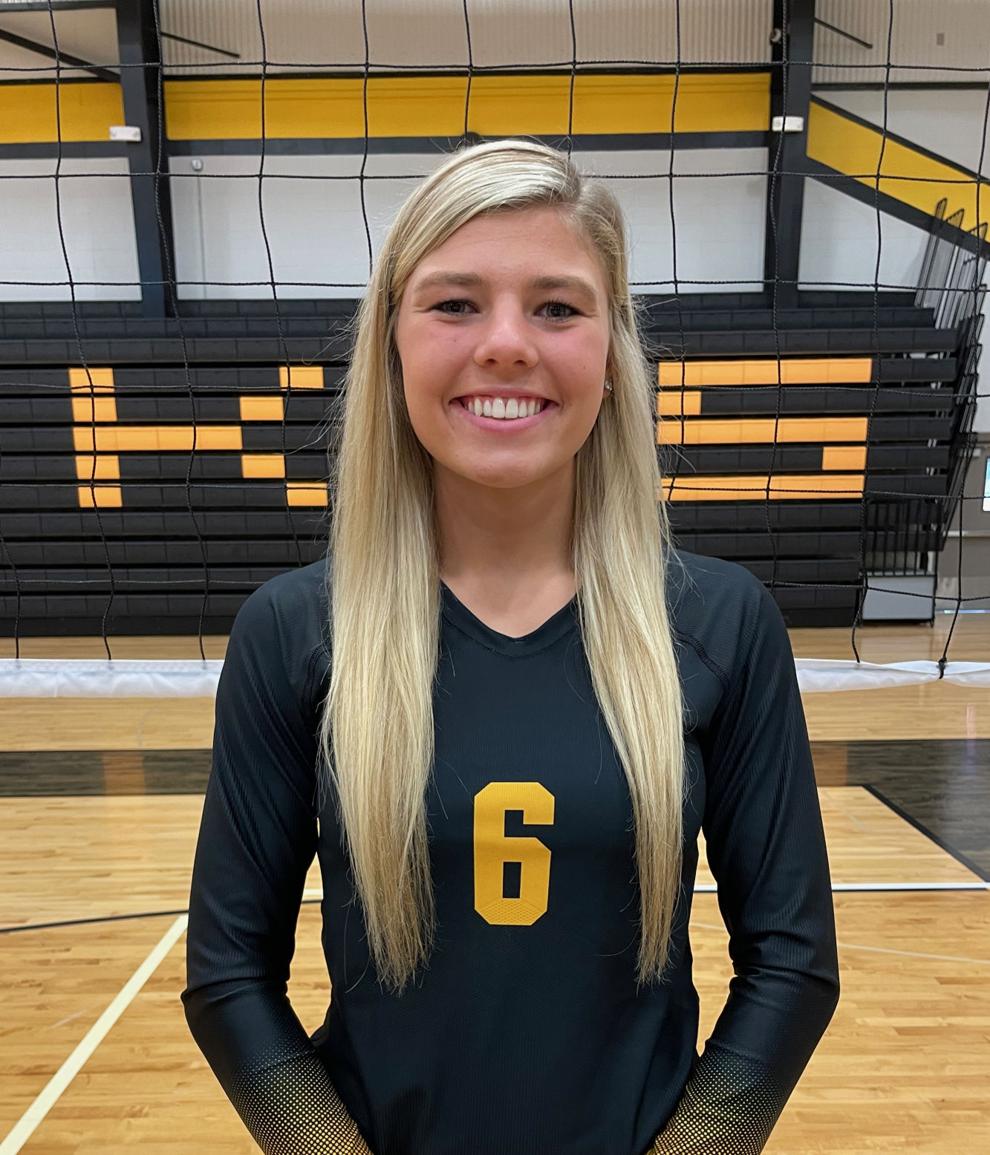 A two-year starter for the Go-Hawks, Behrends served 100 percent during the WSR Invitational as the Go-Hawks went 5-1 to improve to 27-6. She also made just one error in 54 serve receive attempts. "Annika has really grown into her role as a libero," WSR head coach EaVon Woodin said. "She is really starting to read hitters to set us up for an in-system attack. A good team leader that does it by example." Behrends has played in the state volleyball, soccer and basketball tournaments and is a state champion wrestler.
Nathan Graves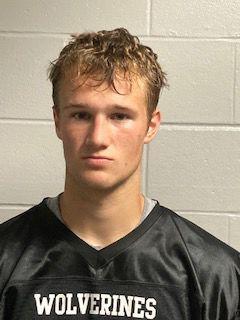 Graves is the second-leading receiver for the fifth-ranked Wolverines and second-leading tackler from his linebacker position. The two-year starter has been a key component to D-NH's 6-0 start and had one of his best games in a shutout win over Aplington-Parkersburg Friday. "He has put in the time and effort in the weight room to make himself a better athlete and in turn that has made him a better football player," DNH head coach Don Betts said. "He does a great job of doing his job which sometimes means bouncing a play back to our other backer. He does a great job of that." Graves also plays basketball and was a state track qualifier.