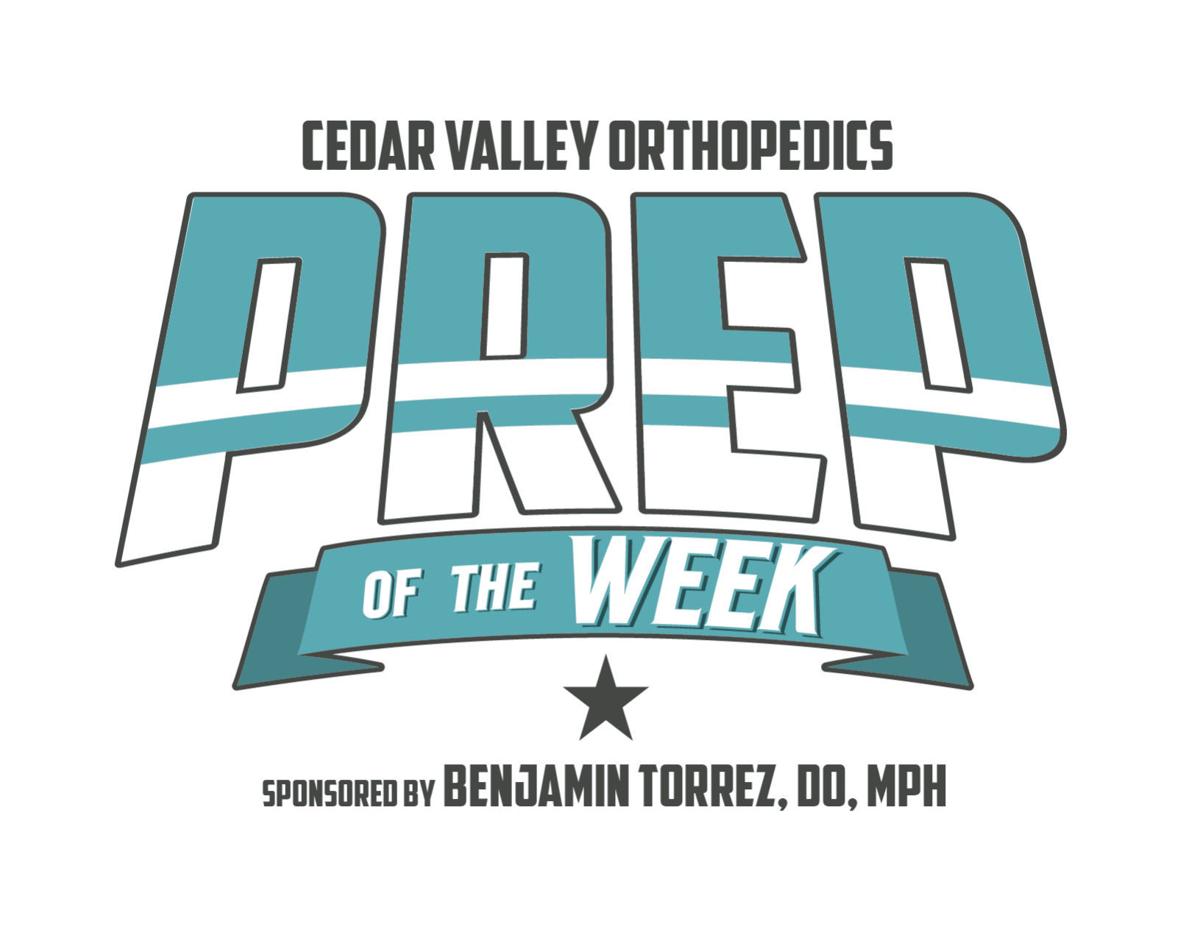 CEDAR FALLS — It was a bet that inspired more than motivated.
Emerson Green has been a player who has sacrificed personal success in order to achieve team success.
That means Green has been asked by Cedar Falls girls' basketball coach Gregg Groen to play multiple roles for the Tigers over the past four seasons. Sometimes that means being a ball distributor. Other times, it calls for Green to be a lockdown defender. Other times, scoring is priority one.
And over four varsity seasons, Green has done those things well while helping Cedar Falls to a 71-9 overall mark and two state tournament appearances. She's also scored 1,034 points, only the eighth Tiger in school history to top the 1,000-point plateau.
That feat also reminds Green of a bet with her brother. A.J., the sophomore point guard at Northern Iowa, which is also where Emerson will play next winter for the Panther women's team.
A.J. scored 1,792 points in his career at Cedar Falls and joked with Emerson that she wouldn't get to 1,000.
"We like to mess with each other," Emerson says. "So, he was joking with me, in a kindhearted way, that I'd never score 1,000 points. That has always been in my head, but it is also something I really didn't process or think about until after it happened. It's kind of hard to process now.
"It's been a crazy four years. I've been lucky for the teammates I've had and the coaching staff I've had to help me do it. And the bet … it was inspiring."
Groen continues to ask Green to be a jack-of-all-trades for Cedar Falls this season.
The 5-foot-11 Green is a point guard by trade, but much more for the seventh-ranked Tigers (7-2). In any given game she has switched from point guard to shooting guard to post depending on the situation and opponent
"Not only from an athletic standpoint but to a mental standpoint what we are asking of her every night, every game is a lot," Groen said. "She takes it all in. With her athleticism and her knowledge of the game … it is unusual to have somebody that can transition between all those positions and still do it well."
The post play is something new for Green, but something she anticipated would happen after Cedar Falls graduated most of its post players from a regional final team last year.
"It is something I'm going to be asked to do at UNI (defend inside) and worked on this summer to get used to it," Green said.
The Tigers have no player taller than Green on their roster, which has forced Groen to use Green in unique ways, particularly on defense.
"We've done that because she gives us the best chance height-wise to compete in the low block against some teams that have more height than us during games on defense," Groen said.
"A lot of it with her athleticism is letting her be her and do what she thinks is best against that particular player."
For the first time in her career, Green missed games against Cedar Rapids Kennedy and Waterloo West in December and played only a half against Davenport North because of an ankle injury. Kennedy and West represent both of Cedar Falls' losses.
By missing those games, Green learned a little more about herself.
"It was a different perspective I'd never seen before," said Green, who served as the setter for Cedar Falls' Class 5A state volleyball championship team in the fall. "It taught me about leadership off the court. It showed me the perspective from the coaches and what they see from their perspective and decisions in reaction to what is happening on the floor.
"And, I think it was a great opportunity for our younger players to have to step up, which will help us later in the season."
112619kw-cf-girls-basketball-04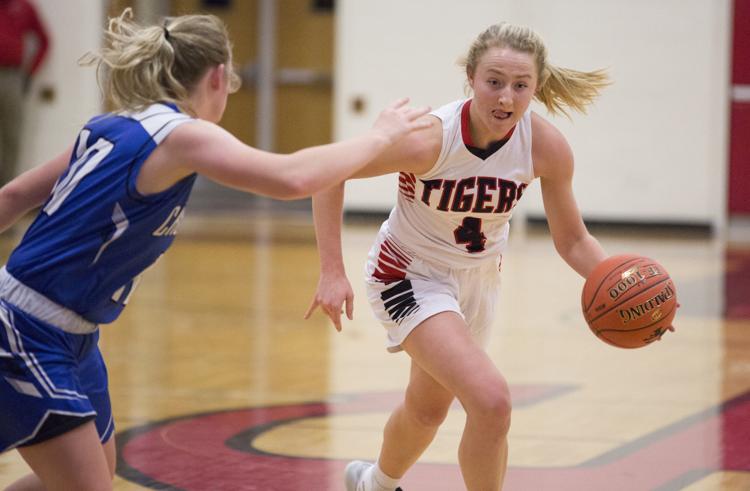 Cedar Falls vs West Des Moines Valley state volleyball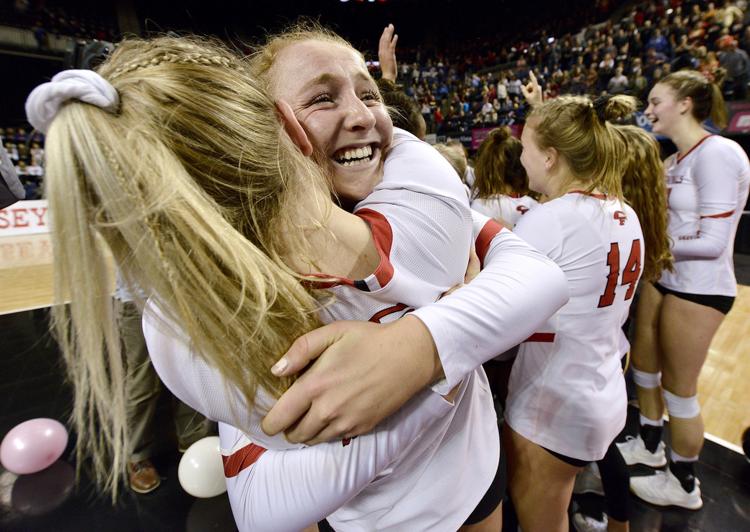 110419kw-cf-volleyball-05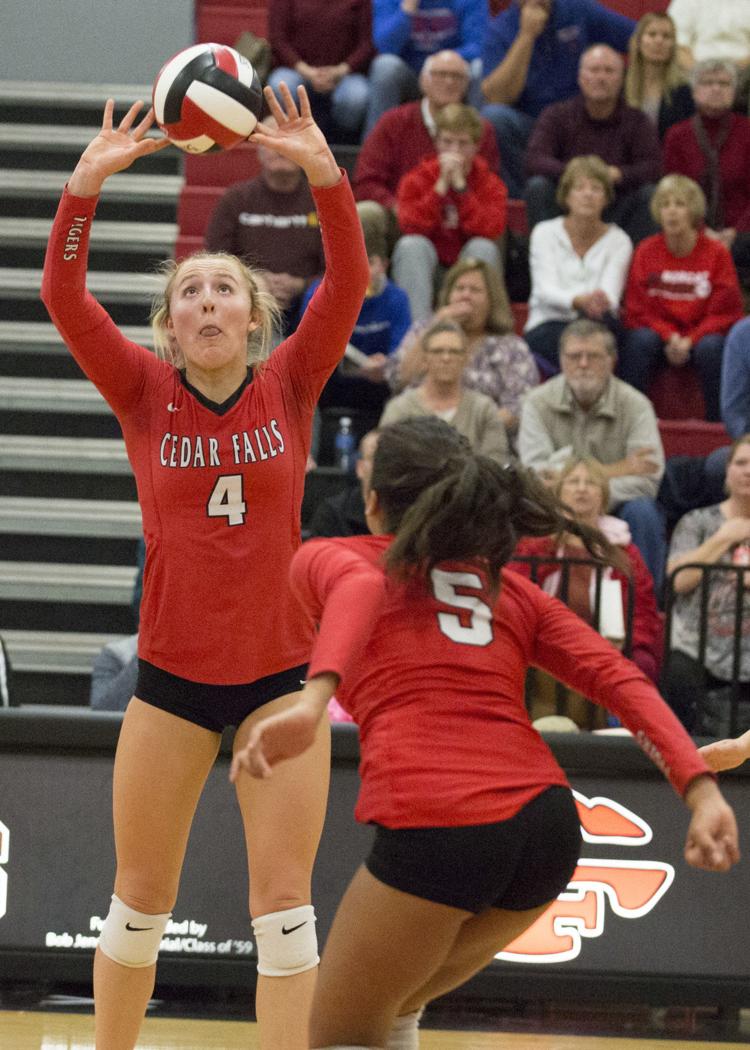 092819kw-cedar-falls-invitational-02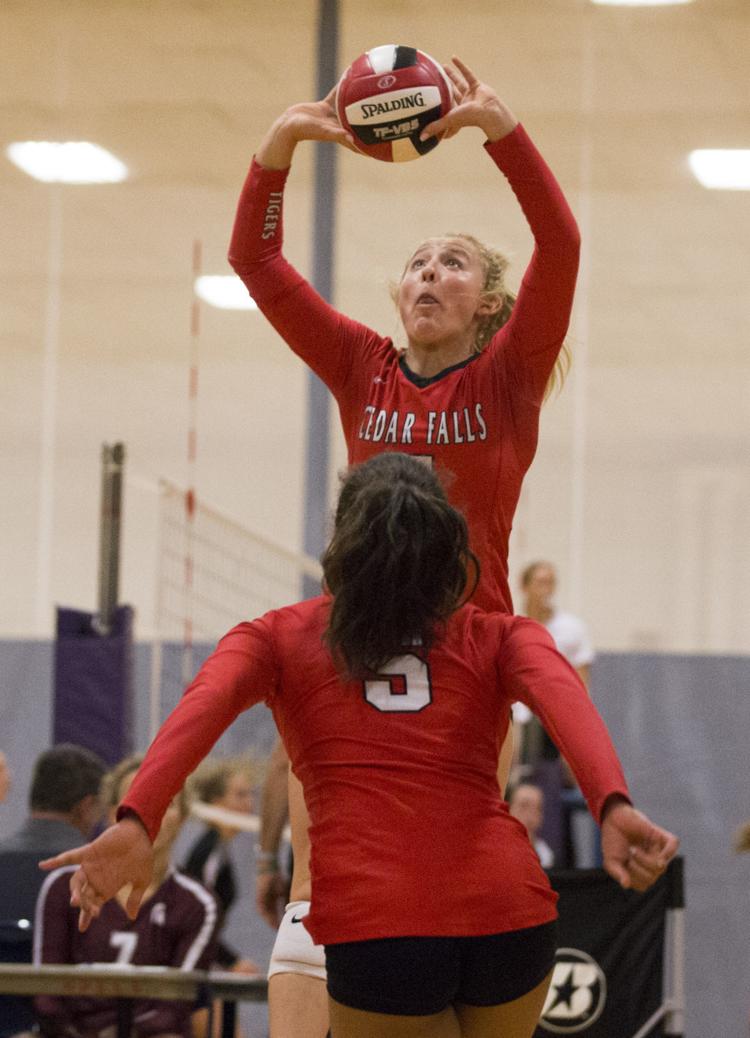 021919kw-cf-girls-regional-bball-02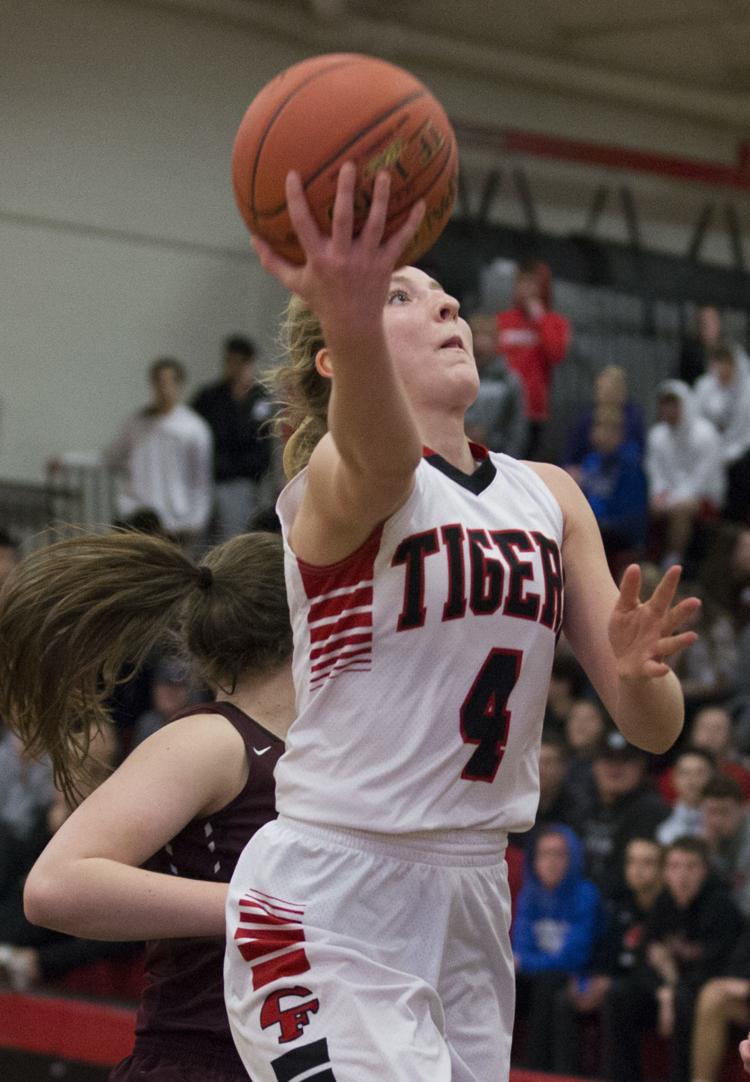 020119kw-waterloowest-cedarfalls-women-bball-02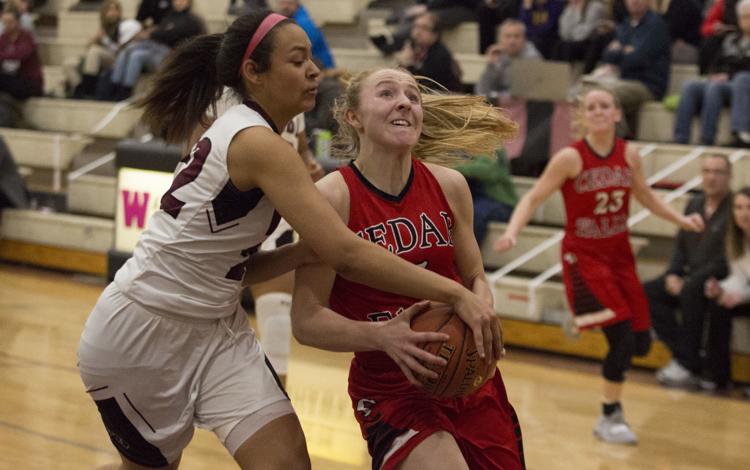 020119kw-waterloowest-cedarfalls-women-bball-03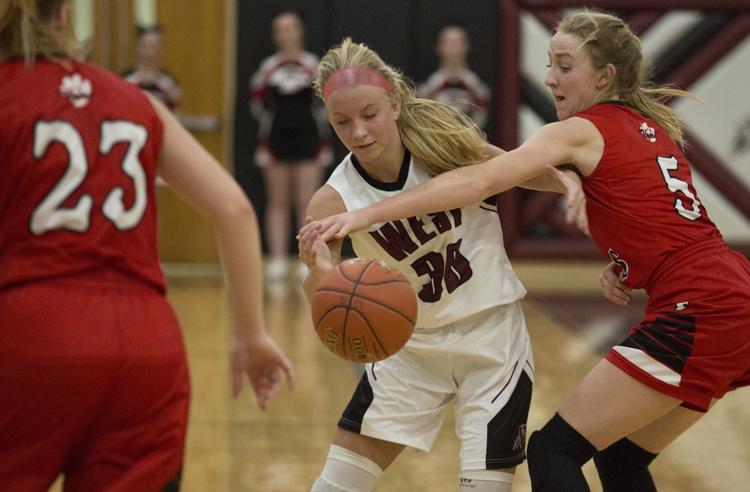 010419kw-cf-xavier-girls-bball-03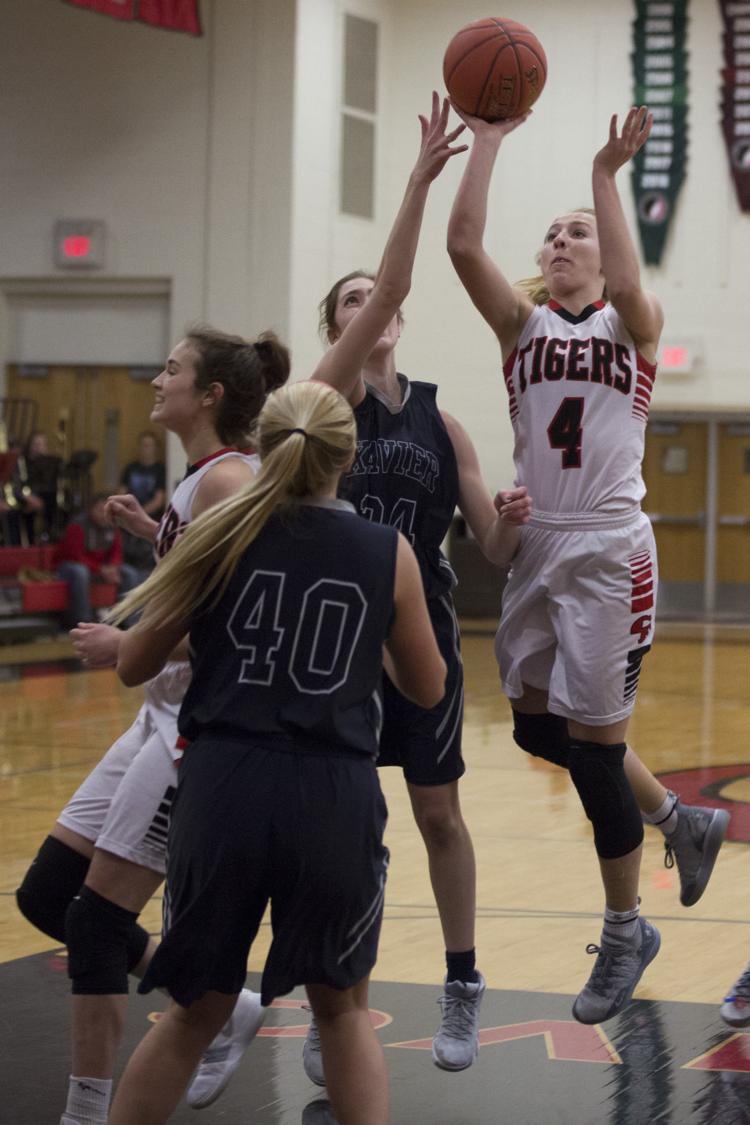 120718bp-cf-west-girls-bkb-2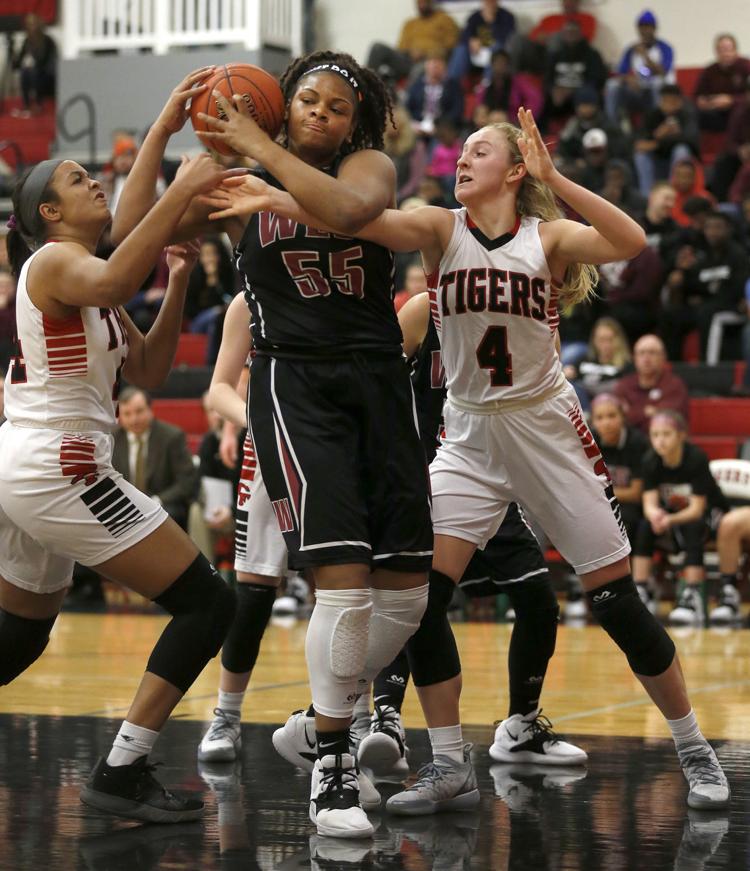 110918ho-cf-ankeny-vb-1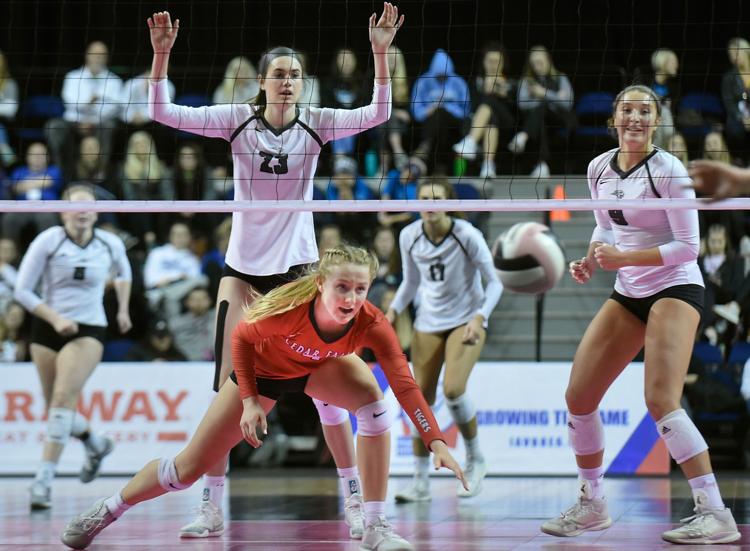 110918ho-cf-ankeny-vb-10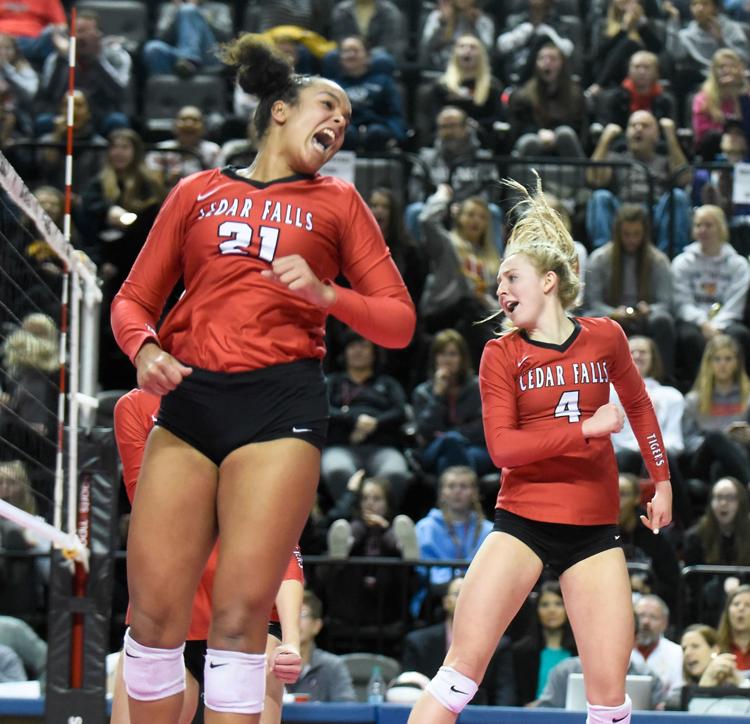 110918ho-cf-ankeny-vb-8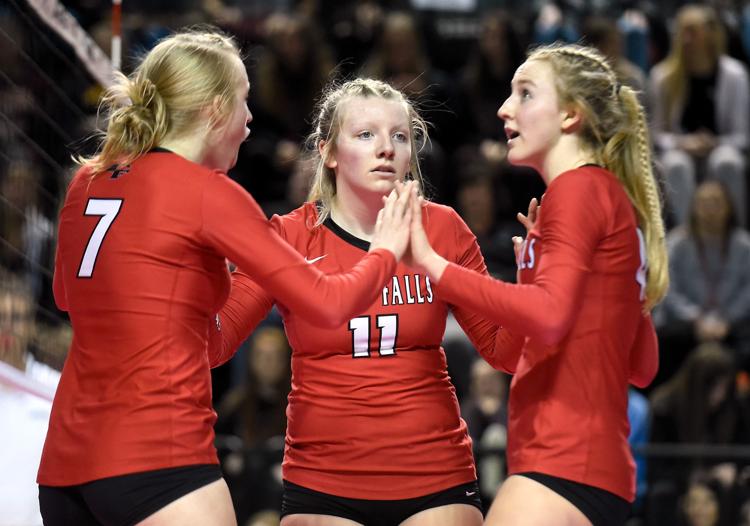 110918ho-cf-ankeny-vb-15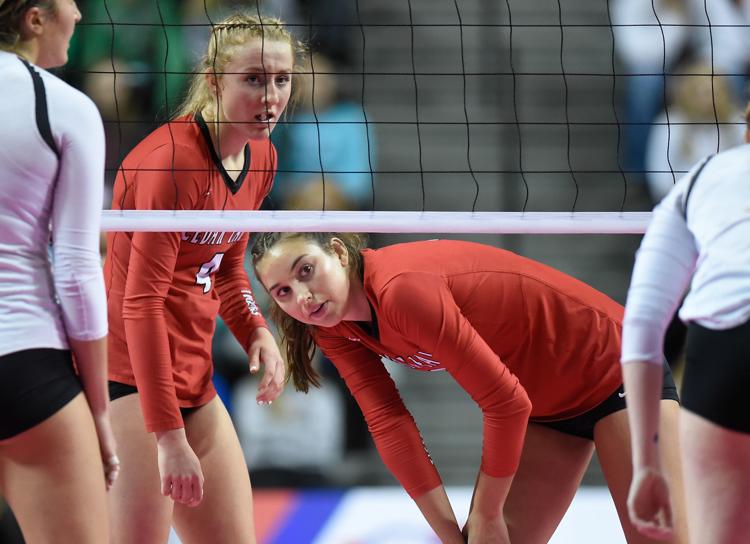 110918ho-cf-ankeny-vb-16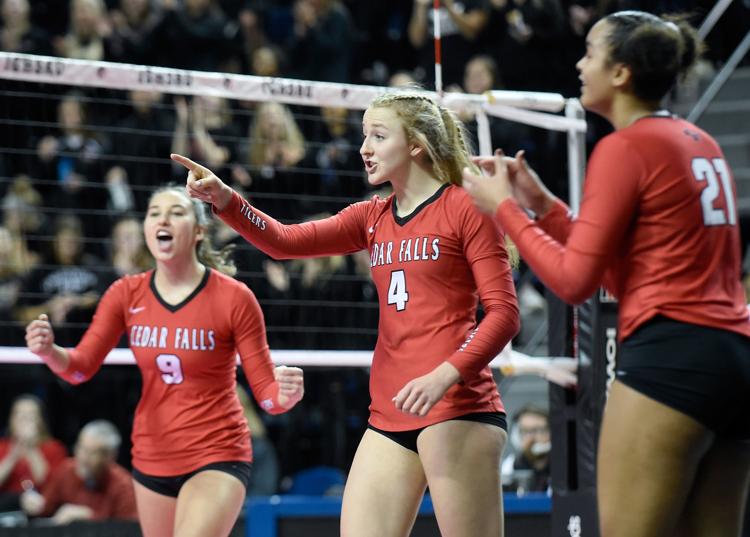 092218bp-tiger-invitational-vb-2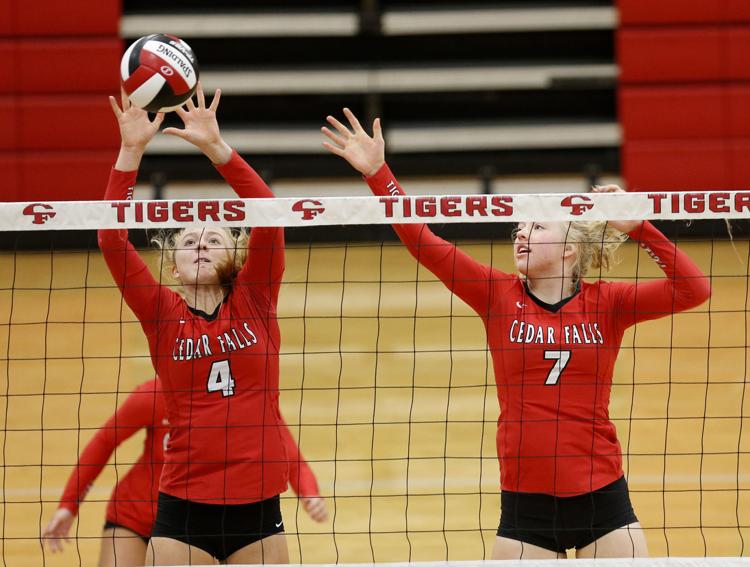 022618TH-Cedar-Falls-Indianola-1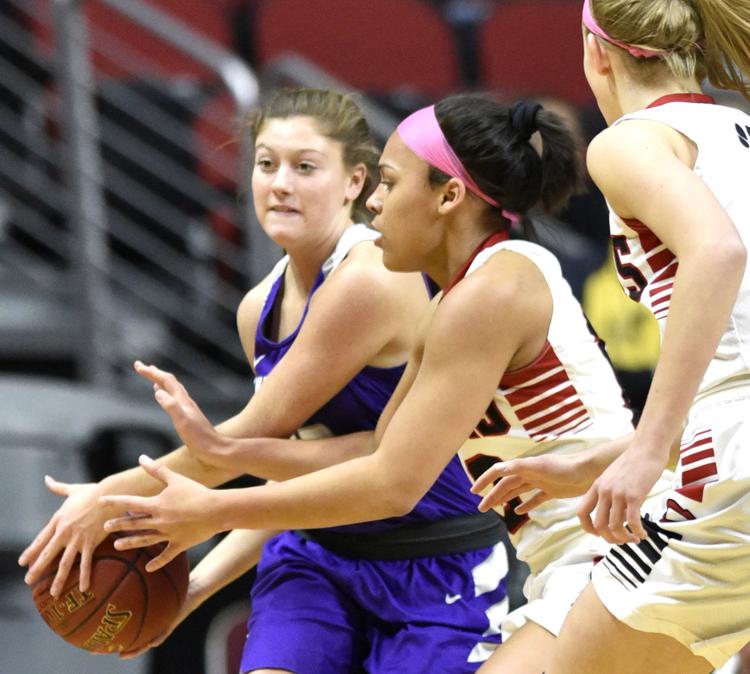 022618TH-Cedar-Falls-Indianola-11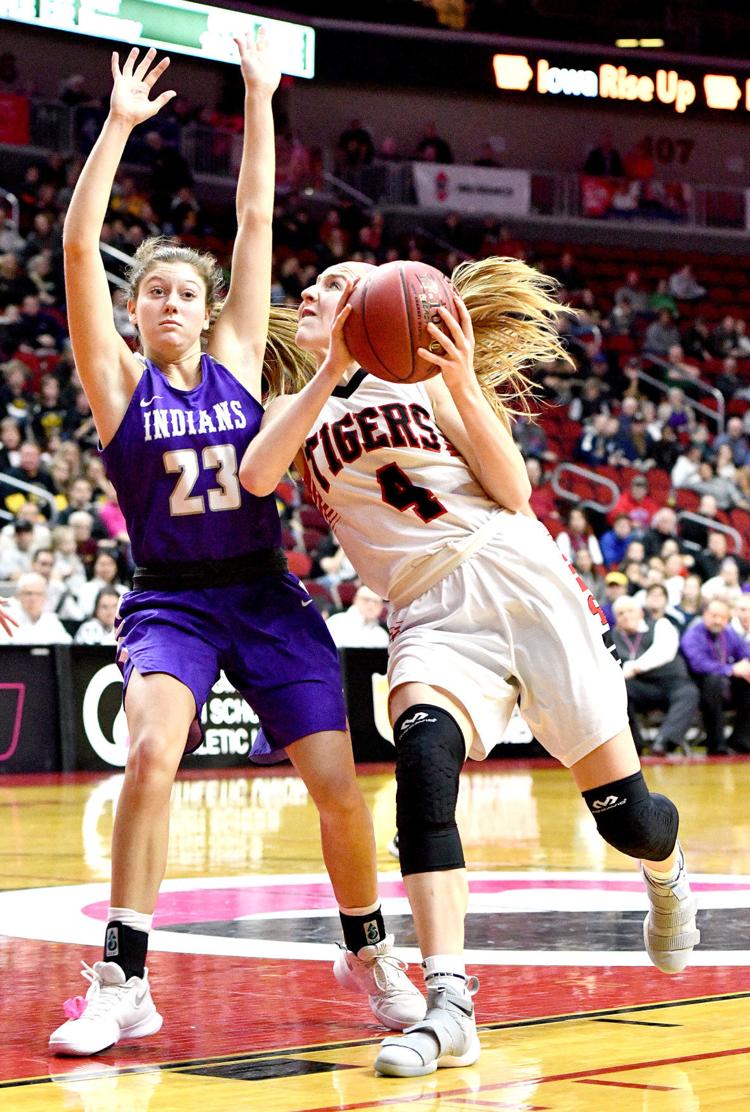 022618TH-Cedar-Falls-Indianola-8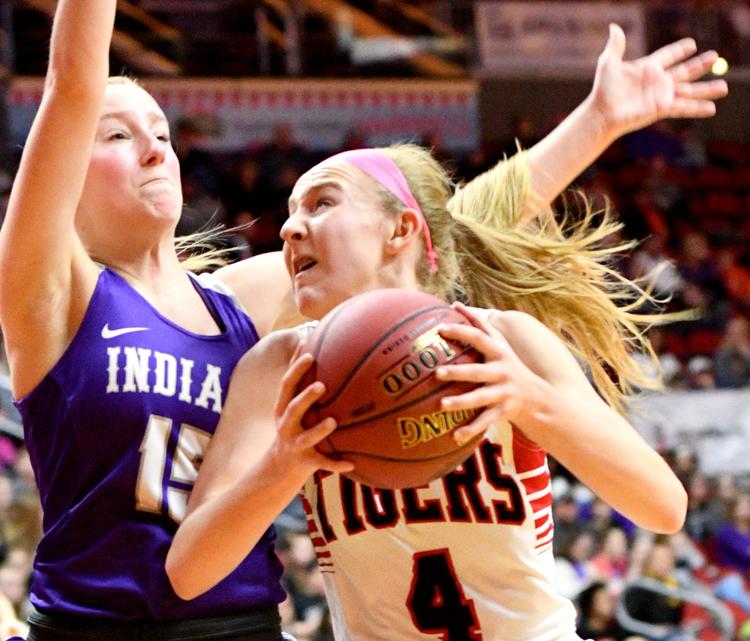 022618TH-Cedar-Falls-Indianola-10
022618TH-Cedar-Falls-Indianola-5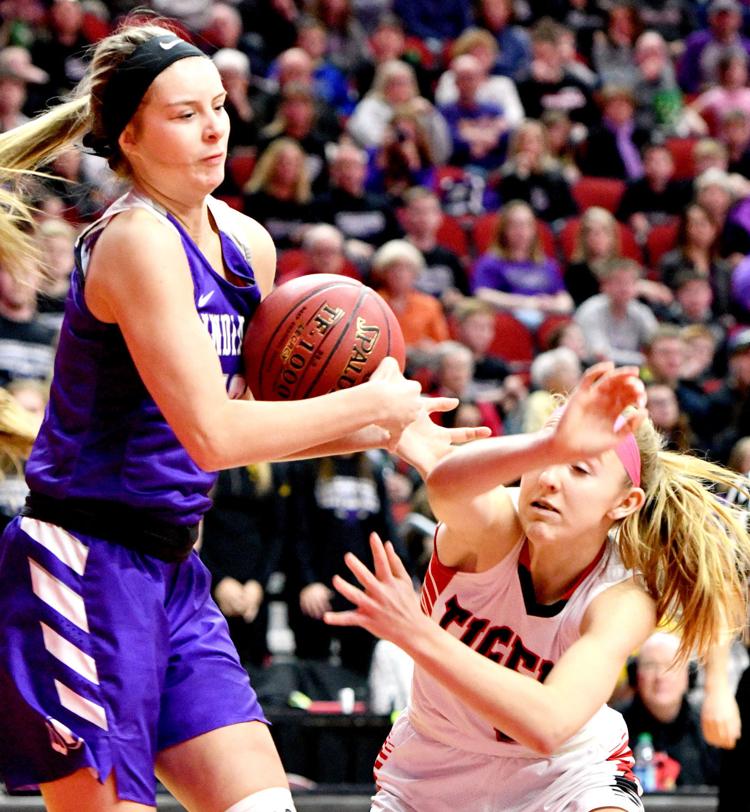 022618TH-Cedar-Falls-Indianola-6
120817bp-cf-city-high-bkb-5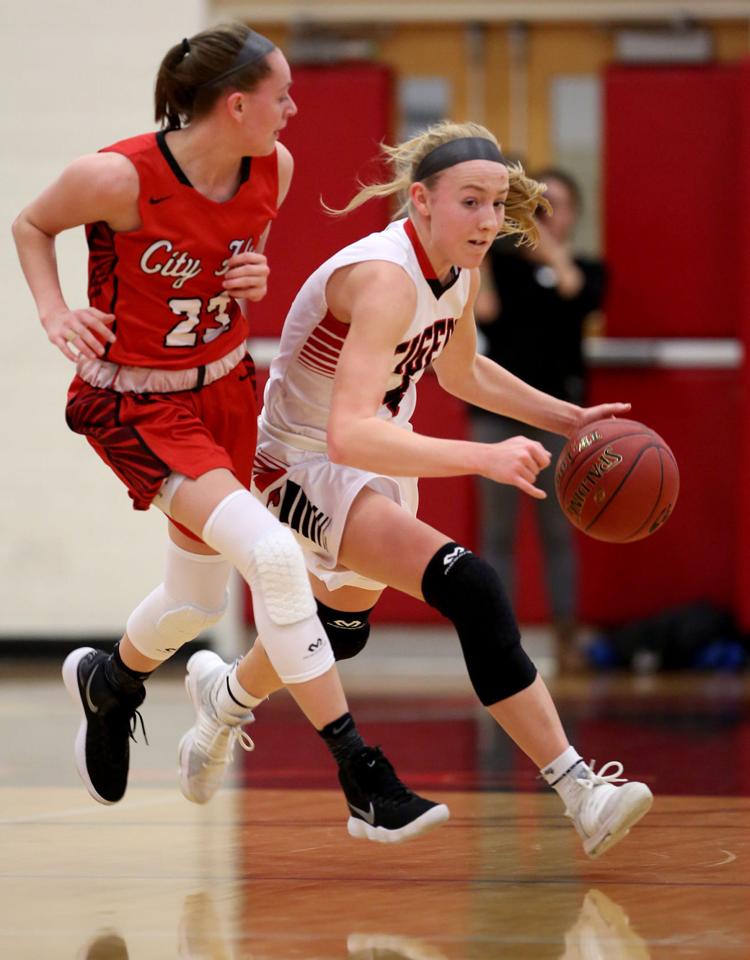 030317TH-Cedar-Falls-Indianola-13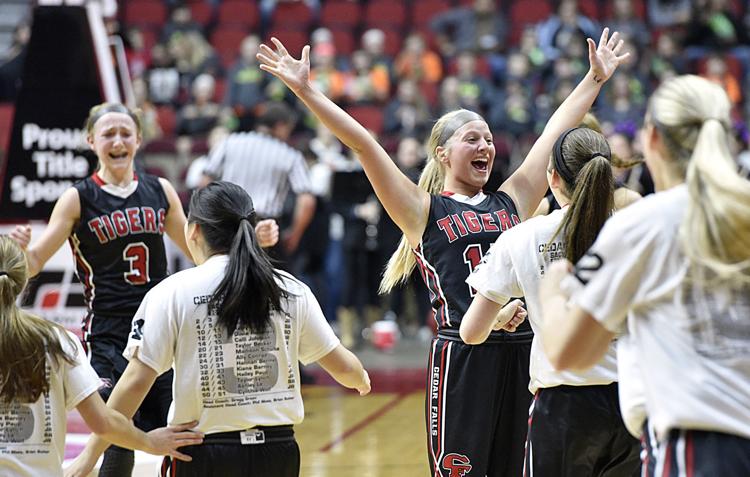 030317TH-Cedar-Falls-Indianola-12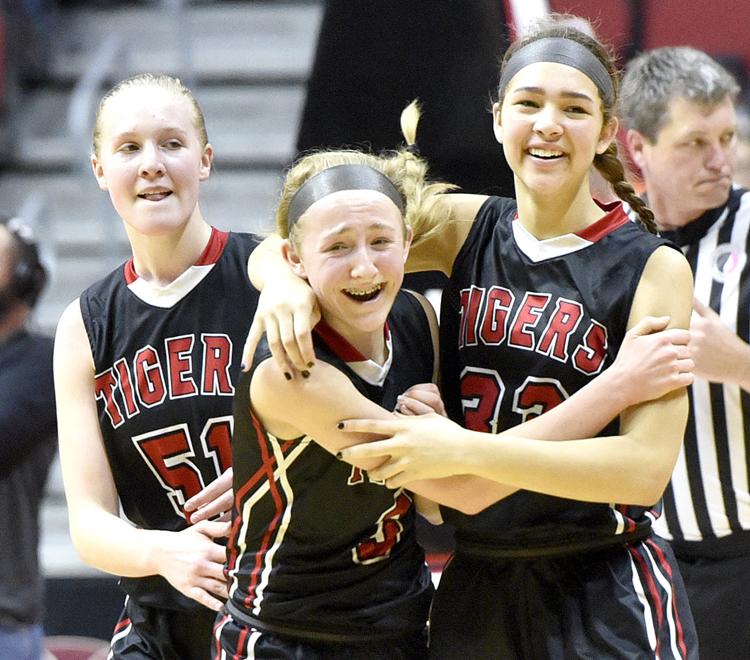 030317TH-Cedar-Falls-Indianola-10
030317TH-Cedar-Falls-Indianola-7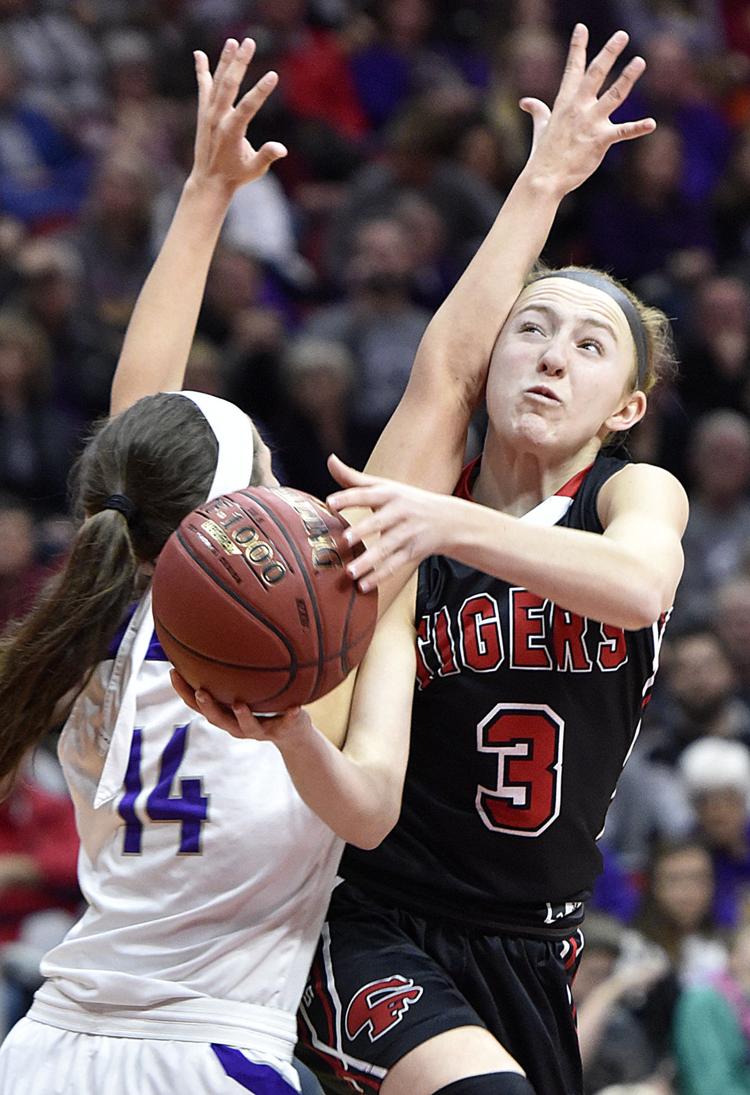 030317TH-Cedar-Falls-Indianola-6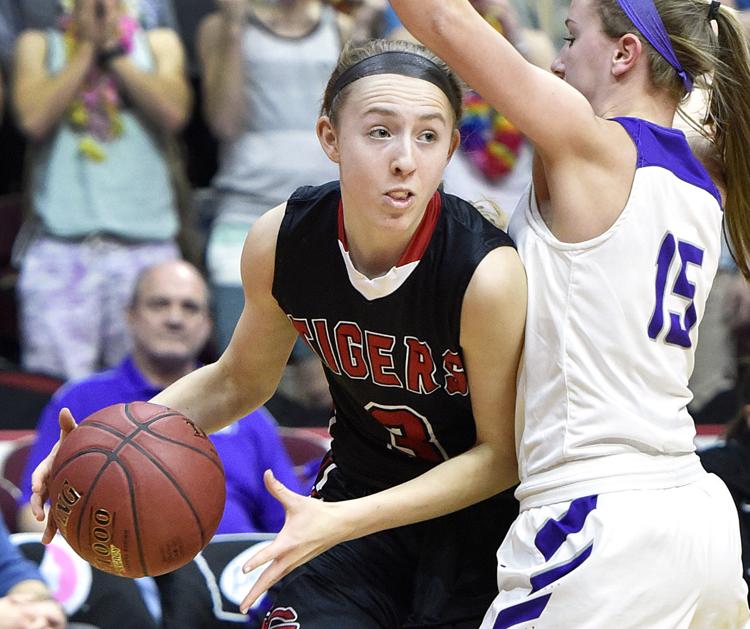 030117th-cf-city-high-04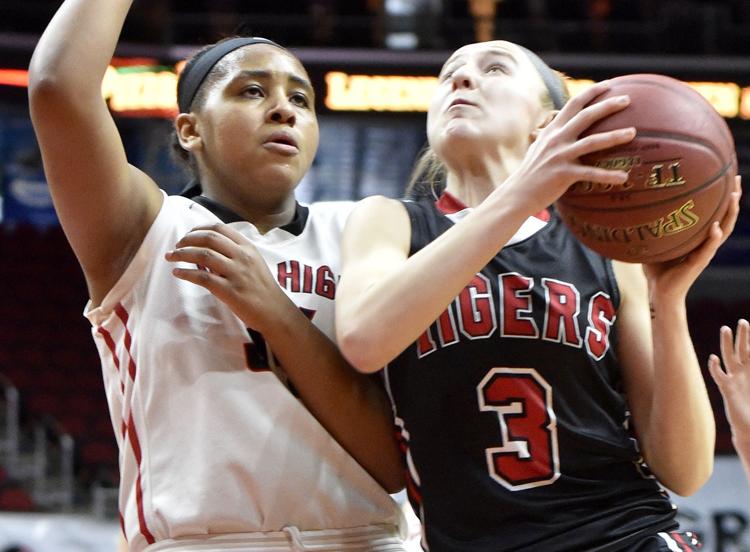 022117mp-bettendorf-cf-3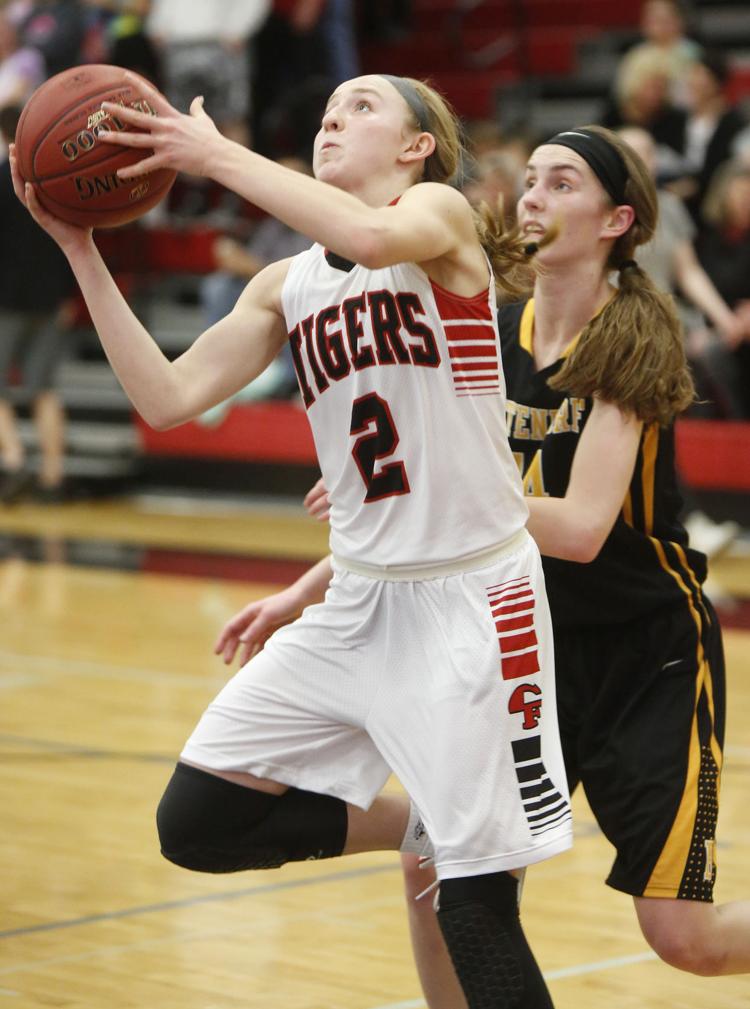 021017bp-cf-east-bkb-4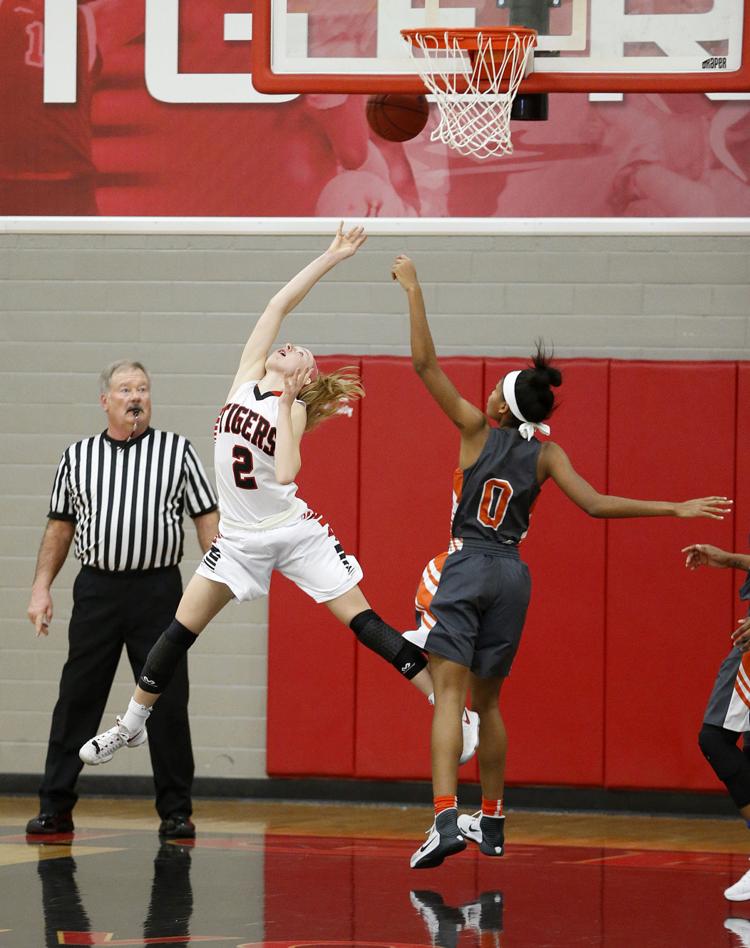 120216tsr-cf-crWash-05