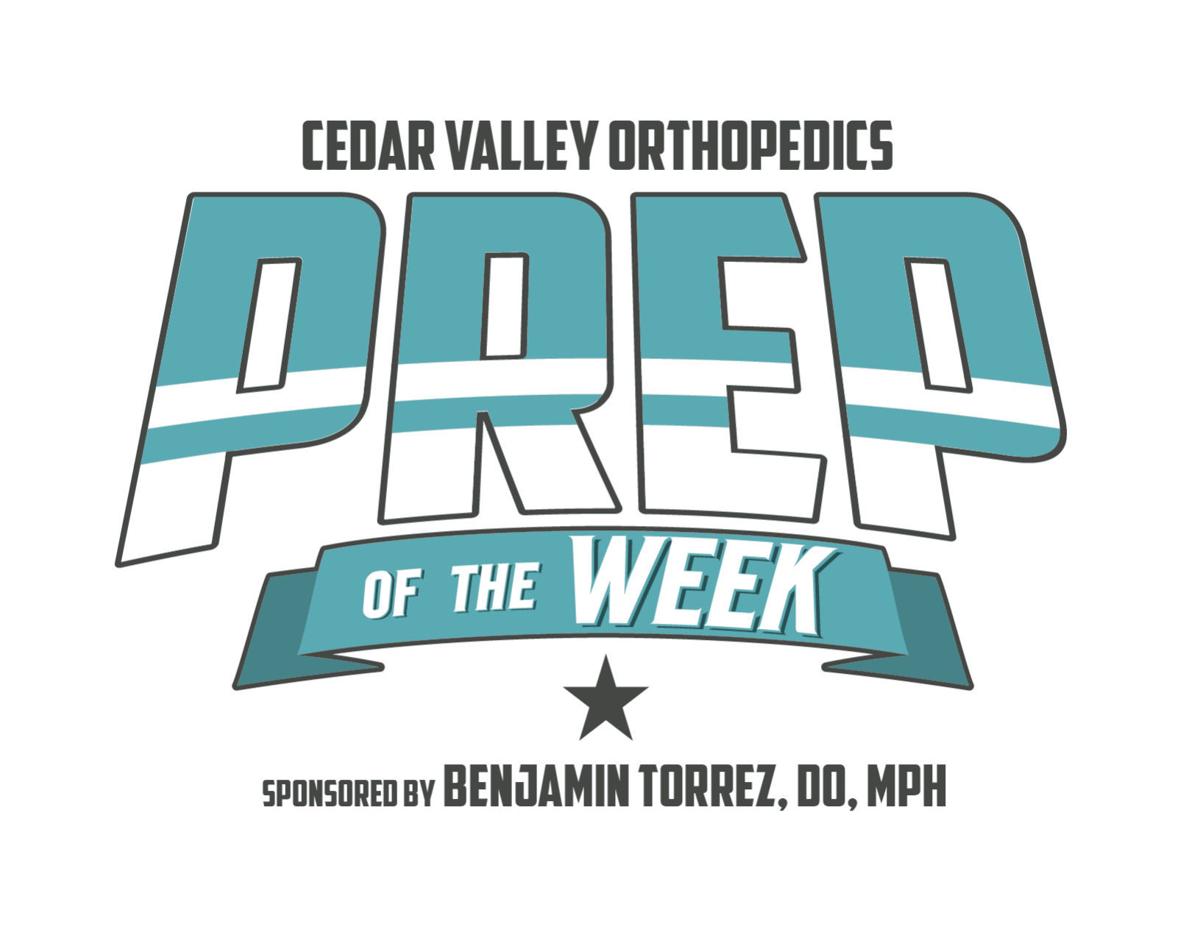 CEDAR FALLS — Jack Moody is the type of golfer who makes an impression on the first tee.
An athlete who says he'd probably be playing football if golf wasn't offered in the fall, Moody can hold his own with the state's longest drivers. He rarely misses from tee to green, and has found confidence in his putter to enter this weekend's state tournament as a contender for an individual and team title at The Tournament Club of Iowa in Polk City.
"His accuracy off the tee is most noticeable if you were a casual observer," Cedar Falls coach Kenton Engels said. "His ball striking has improved so much. He hits a ton of greens. The fact that he's able to do that makes golf really fun. I don't know if I've seen someone work that hard on being able to strike the ball that consistently."
Ranking third in Class 4A with an adjusted nine-hole scoring average of 36.96, Moody is a medal contender when everything is going right. It's the Cedar Falls senior's response to adversity, however, that has helped 4A's top-ranked Tigers have a reliable leader every meet.
During last year's district meet, Moody bombed a drive on the first hole through the fairway into a wet rough at The Meadows in Dubuque. He lost his ball, had to re-tee, and opened with a double bogey before salvaging a top four finish.
Earlier this season during a meet at Cedar Falls' Beaver Hills, Moody shot one of the highest nine-hole rounds of his career, before rallying to play the back nine at even par.
That ability to compartmentalize was on display again during Monday's district meet against a competitive field at Marion's Hunters Ridge. Moody carded a triple-bogey snowman on the Par-5 12th hole before closing 1-under par over the final six to finish in an individual tie for fourth as the Tigers won the team championship.
"Being able to have a lot of experience in high school golf and tournament golf, you know what to expect," Moody said. "You know how to deal with bad rounds, how important it is to stick it out and keep a good attitude."
That philosophy is evident on a team that has a pair of freshmen consistently turning in counting scores.
You have free articles remaining.
"I think that's something our team does a good job of," Moody added. "We don't make excuses. We just kind of stay level headed and keep playing. I think that's why we've had success is the younger guys have been able to figure that out a lot earlier than I did in my career."
Moody has learned through experience, making major jumps each of the past two seasons. He placed 27th in a weather-shortened state meet amongst a veteran team last season.
"His attitude puts him in such a category that is more mature than most high schoolers,"Engels said. "You can rely on him to carry the weight. He excels at the challenge of every hole, every shot and having a short memory and just really being a phenomenal student of the game. The dividends, the team gets to reap."
Moody, whose older sister Shannon competed for the Cedar Falls girls' golf team, says he was drawn to the sport by his dad, Tom. Childhood friend Ben Bermel — son of Pheasant Ridge golf pro John Bermel — also helped Moody gravitate towards the game.
They've been playing together since elementary school, constantly challenging each other in pursuit of the day's low score.
"A big part of us getting better is competing," Moody said, addressing his rounds with the former Cedar Falls standout and current UNI freshman. "Me and Ben, we've had a lot of days out on the golf course where we're just trying to get better, but we're playing against each other at the same time."
Following the graduation of a talented senior class that included Bermel, Joe Dean and Trevor Heinen, this year's Tigers have actually lowered their scoring average. Moody has embraced his leadership role, working alongside a youthful core of players that are already well-tested through summer tournaments.
"I texted them all last week and just said, 'We're getting down to the end of the season here and we need everybody showing improvement every day, ready to go get better,'" Moody related. "I just told them we're all a part of it and they should be excited for the opportunity that we have."
Beyond high school, Moody says he plans to compete at the NCAA Division I level. South Dakota, UNI and Iowa are his current top three school choices.
According to Engels, golfers like Moody and those leaders who have come before him have allowed Cedar Falls to emerge as one of the state's top programs.
"It shows that if you work hard enough, you can be successful and this is what success will bring you," Engels said. "We're able to convert a terrific, highly skilled golfer into a community and culture that golf is fun — we love the challenge and we like going out and competing."