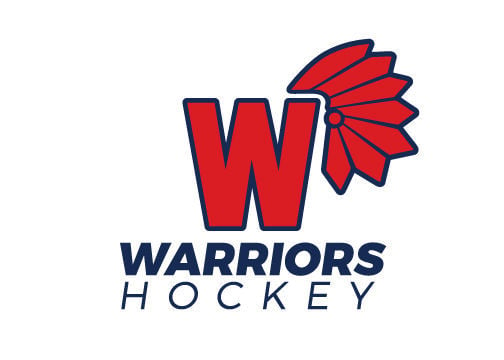 DUBUQUE — Waterloo spotted Dubuque a 1-0 lead, then dominated the Devils the rest of the way Wednesday for a 7-1 Midwest High School Hockey League victory.
The league-leading and defending champion Warriors improved to 26-2-1-0 for the season, while Dubuque slipped to 8-17-0-0.
The Devils cashed in an early power play for their brief lead. Kole Latusick tied it for Waterloo at the 4:39 mark, and then gave the Warriors the lead with just :03 remaining in the period.
J.T. Metcalf and Carter Frost added second-period goals, then Frost, Ben Sinnott and Harrison Foss connected in the third as Waterloo pulled away. Caleb Raisty stopped 15 of the 16 shots he faced in goal.
You have free articles remaining.
FIRST PERIOD — 1. Dubuque, Snyder (Schope, Zillig), pp, 1:46. 2. Waterloo, Latusick (Frost, Sinnott), 4:39. 3. Waterloo, Latusick (Sinnott), 16:57. Penalty — Latusick-Wat. (tripping) 1:09.
SECOND PERIOD — 4. Waterloo, J.T. Metcalf (Kirchmann), 6:02. 5. Waterloo, Frost (Sinnott, Latusick), 15:50. Penalties — none.
THIRD PERIOD — 6. Waterloo, Frost (Latusick, Lamb), pp, :52. 7. Waterloo, Sinnott (Frost), 5:17. 8. Waterloo, Foss (Sturch), 11:45. Penalties — Snyder-Dub. (hooking) :34, Neuendorf-Wat. (interference) 3:32, Lucas-Dub. (holding), 7:45, Shealer-Dub. (boarding, misconduct) 10:51.
Goaltenders — Waterloo, Raisty (16 SOG, 15 saves). Dubuque, Tillman (48 SOG, 41 saves).
Officials — Larson, Lytle, Small.