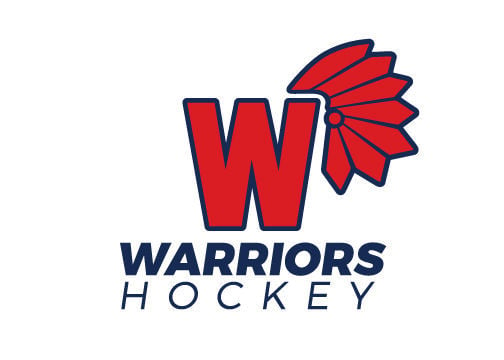 CEDAR RAPIDS — A potent offense is one of the reasons Waterloo leads the Midwest High School Hockey League.
Thursday night in Cedar Rapids, the Warriors proved they can win with defense, too, as they blanked the RoughRiders 1-0 behind a 27-save performance by goalie Caleb Raisty.
Ben Sinnott turned an assist from Kole Latusick into the game's only goal 4 minutes, 56 seconds into the game.
The defense took it from there, including a key stretch late in the game when Waterloo had to kill off a five-minute major penalty.
The Warriors improved to 25-2-1-0 for the season, while Cedar Falls is now 16-7-0-2.
Waterloo 1, Ced. Rapids 0
You have free articles remaining.
FIRST PERIOD — 1. Waterloo, Sinnott (Latusick), 4:56. Penalties — Almquist-CR (unsportsmanlike conduct) 13:29, Sinnott-Wat. (cross-checking) 13:29.
SECOND PERIOD — No scoring. Penalties — Burch-Wat. (tripping) 3:03, Lamb-Wat. (hooking) 6:03, Rast-CR (hooking) 7:01.
THIRD PERIOD — No scoring. Penalties — Buckley-Wat. (butt-ending major, game misconduct), 12:59.
Goaltenders — Waterloo, Raisty. Cedar Rapids, Archambeau.
Officials — Crowell, Mahoney, Larson.
WATERLOO JV 6, CED. RAPIDS JV 1
Highlights — Landen Schoonover had a pair of goals with Blake Buckley, Parker Ticknor, Evan Haddeman and Jayden Fluhr scoring once each for Waterloo. Assists went to Landon Monroe (two), Landen Schoonover, Owen Schoonover, Haddeman, Fluhr and Andrew Congdon. Jakobi Davis stopped 13 shots in goal for the Warriors.