WATERLOO – It was the hottest day of the spring. It was also the most windy day of the spring.
Grundy Center junior Ashton Martens, however, failed to wilt.
Carding a two-over 74, Martens easily claimed medalist honors Saturday during the Waterloo Columbus six-team invitational at Gates Park Golf Course.
Martens, ranked second in the state behind Spirit Lake's Mason Weeks in adjusted 18-hole average with a 74, won by eight strokes over a trio of competitors who shot 82 – Hogan Hansen of Waverly-Shell Rock, Jackson Mudd of Columbus and his Sailors teammate Ben Wegmann.
The players battled wind conditions that saw gusts exceed 30 miles per hour and a 90 degree temperature.
"Honestly, I thought it was going to be a lot worse coming into the day," Martens said.
Martens' victory also lifted the Spartans to the team title. Grundy Center finished with a score of 327 to beat Waverly-Shell Rock by 17. Columbus was third with a 353.
"We kept it low and just played with the conditions with the mindset everyone else was playing in the same conditions," Martens continued. "We've practiced in this type of weather so we felt like we were pretty prepared which was a huge confidence booster coming into today.
"My round started off kind of rough. I was pulling it quite a bit, but then I got it figured out."
Martens went out in 36 with birdie on the 506-yard sixth hole, and was still even after a birdie on the Par 4, 14th. But he bogeyed the Par 5 15th before carding a birdie on the 162-yard Par 3 17th.
He's only real rough hole of the day came on his closing hole when he carded his lone double-bogey.
"I played the Par 3s well today. It was just a lot of pars and my short game was strong," Martens said.
Grundy Center head coach Dennis Dirks was happy with how his team performed.
"We played well today and it seems like this entire spring we've been fighting this wind," Dirks said. "It was not like we haven't played in this the past few weeks. The kids responded well. Obviously, Ashton's 74 helps a lot. But the other kids played to their capabilities which was important for us today."
Equally happy was Columbus coach Brandon Schlitz.
His team battled to a third with a freshman, Mudd, leading the way.
"I think overall with the conditions the way they were I'm very proud of the boys." Schlitz said. "I knew we had some good scores up there. They prepared well to get ready for this tournament and it paid off.
"He (Mudd) held his own pretty well. I know he is very happy with his score. For him, it was just a very good round."
Photos: Columbus Catholic boys golf invitational, May 1
Columbus Invite 1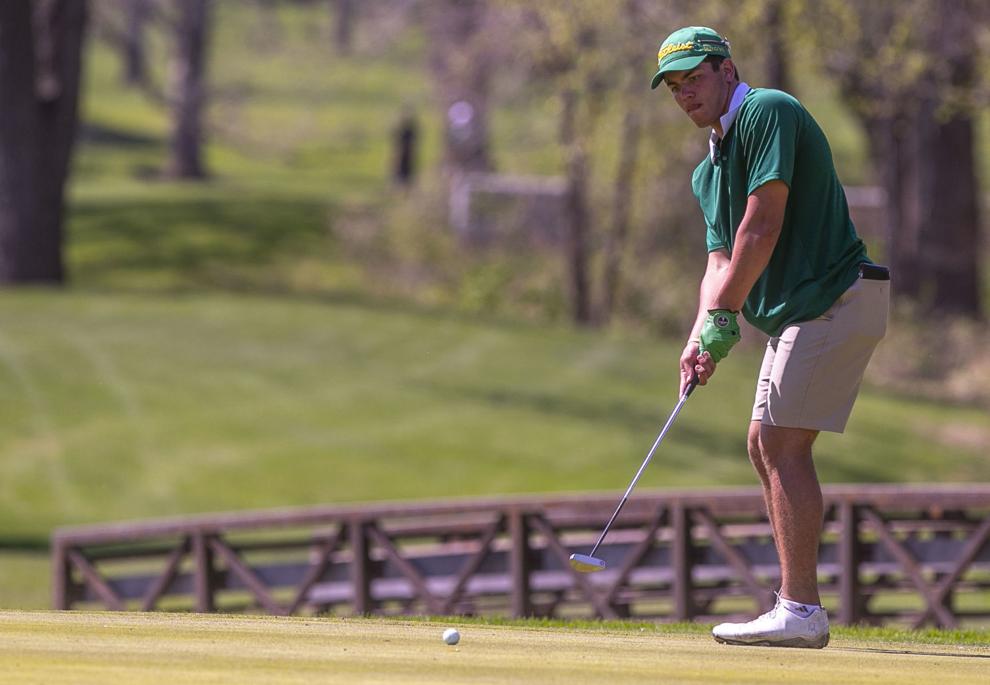 Columbus Invite 2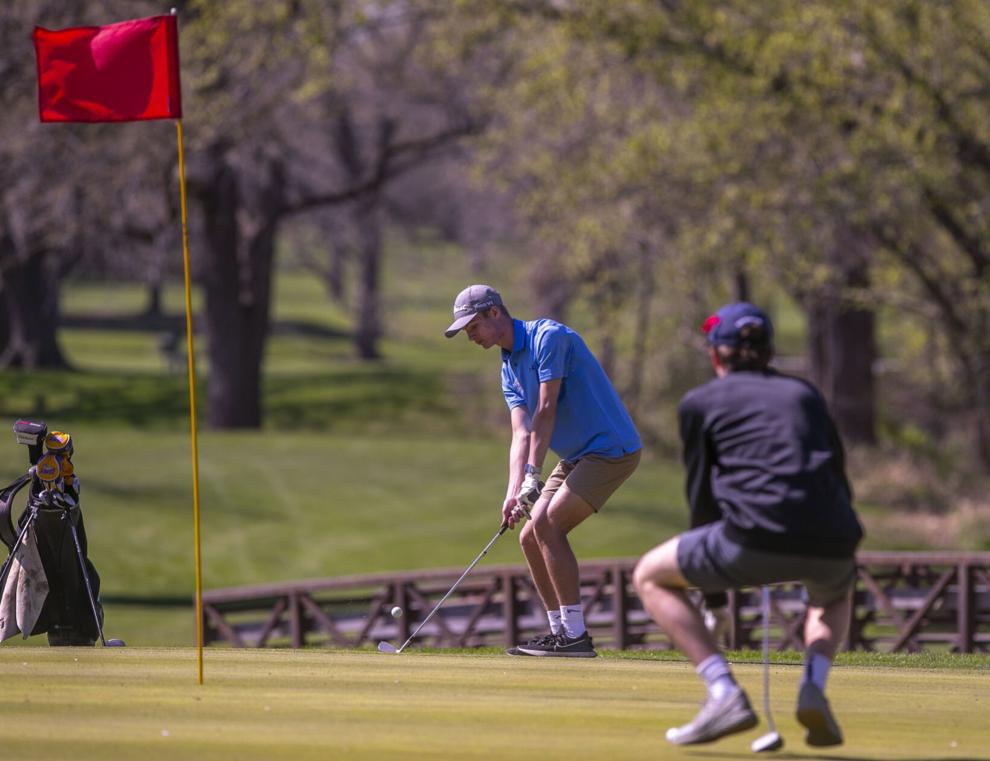 Columbus Invite 3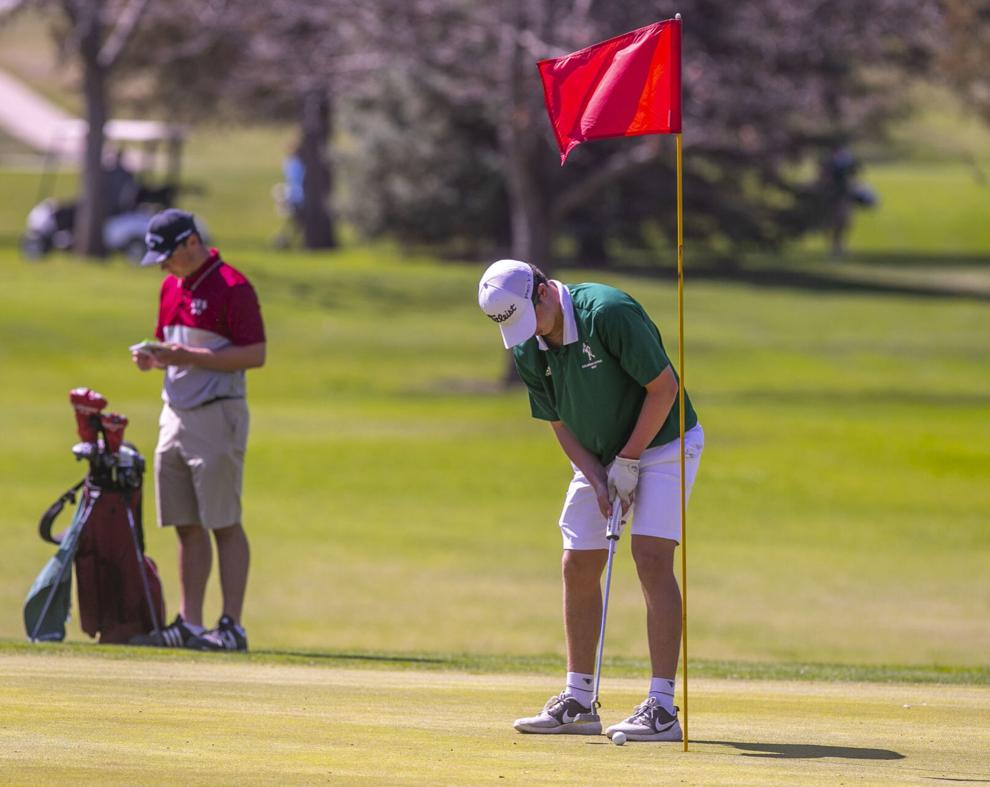 Columbus Invite 4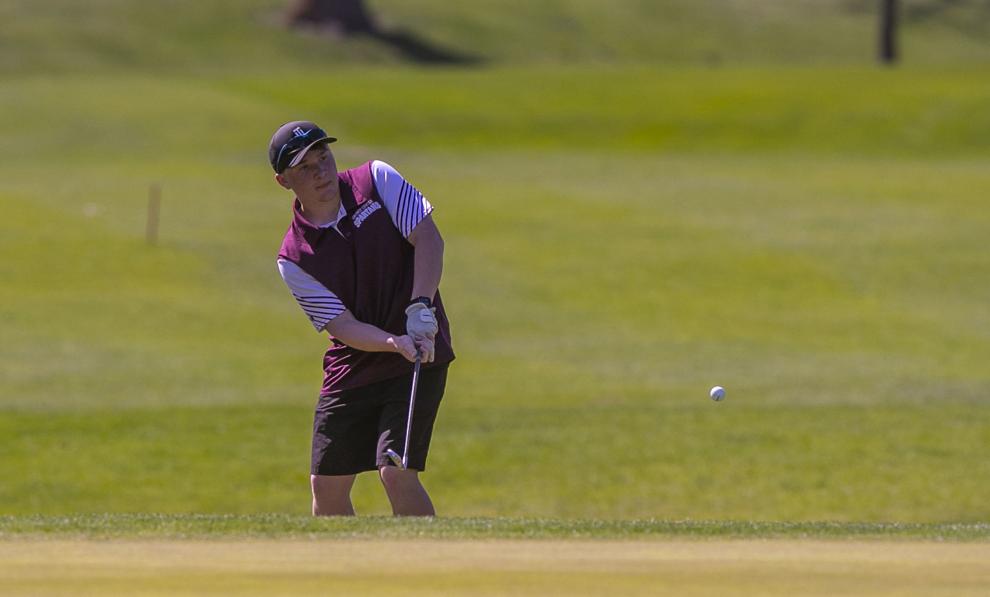 Columbus Invite 5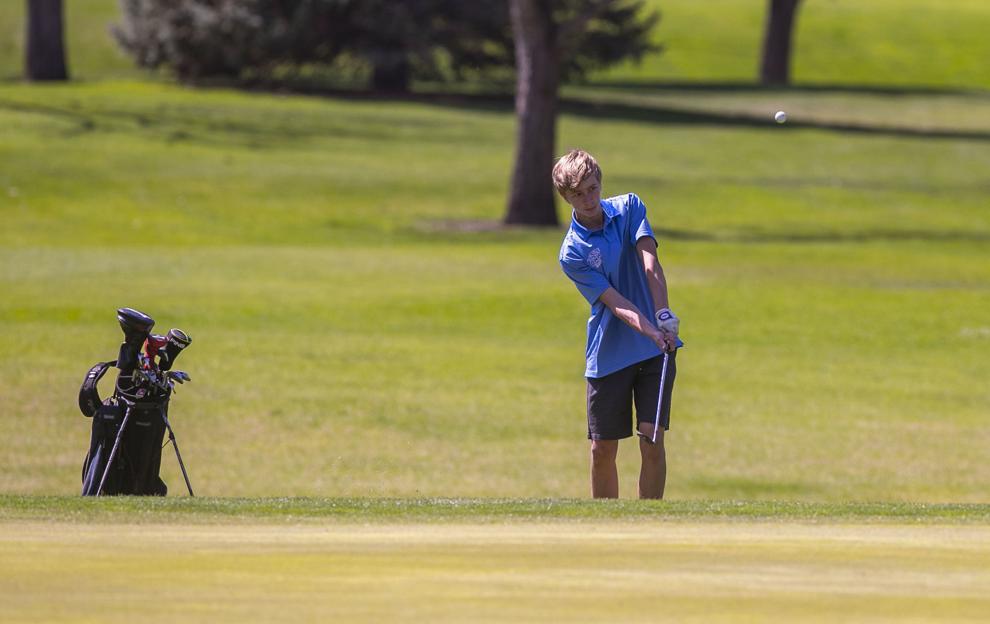 Columbus Invite 6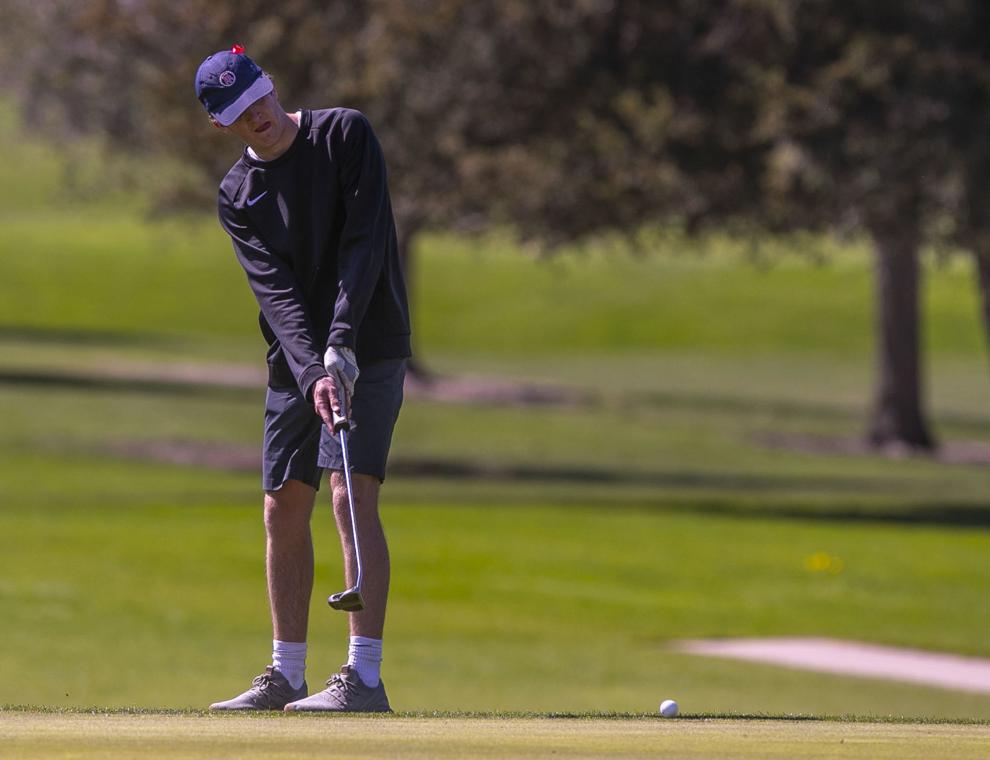 Columbus Invite 7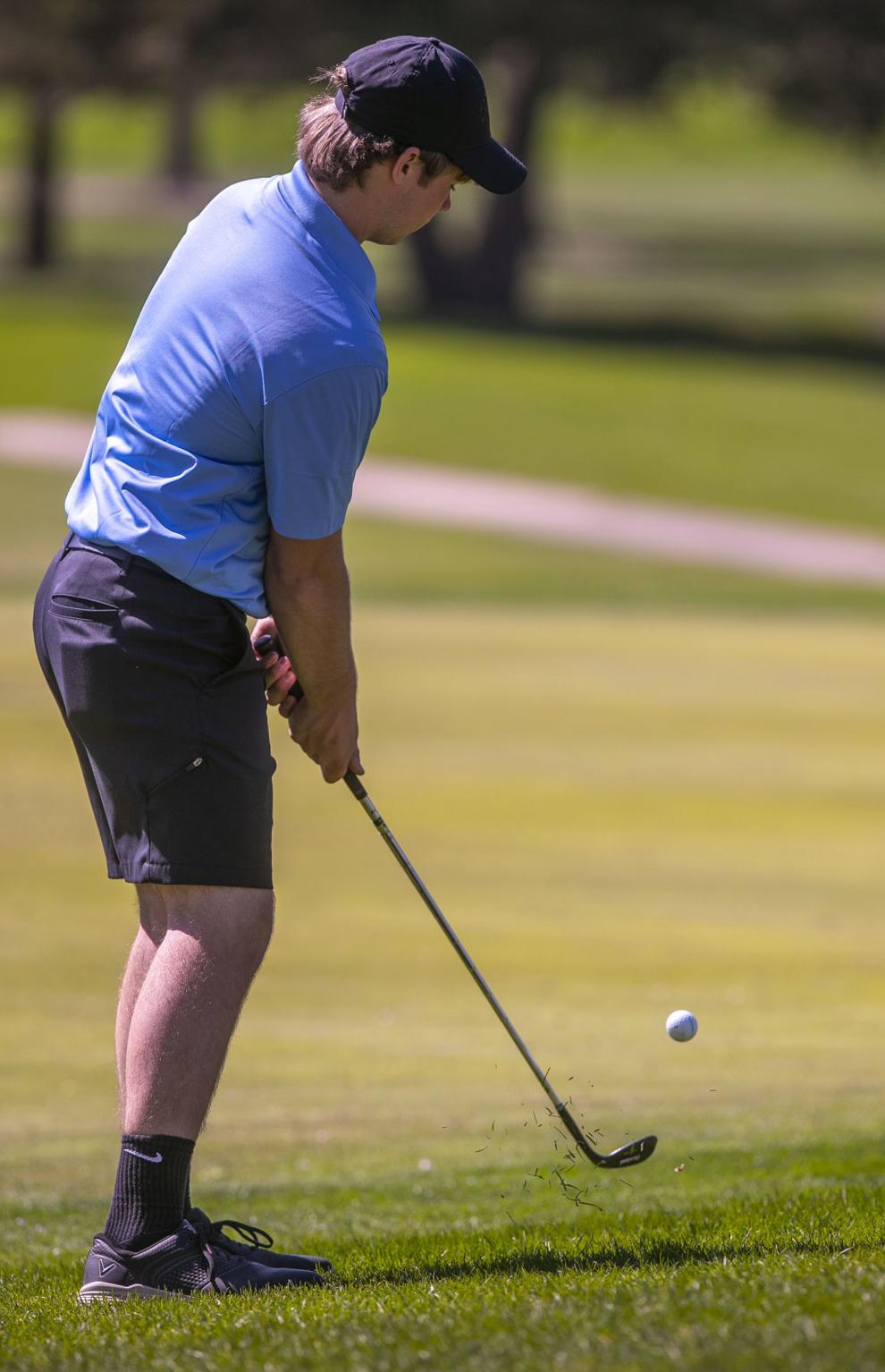 Columbus Invite 8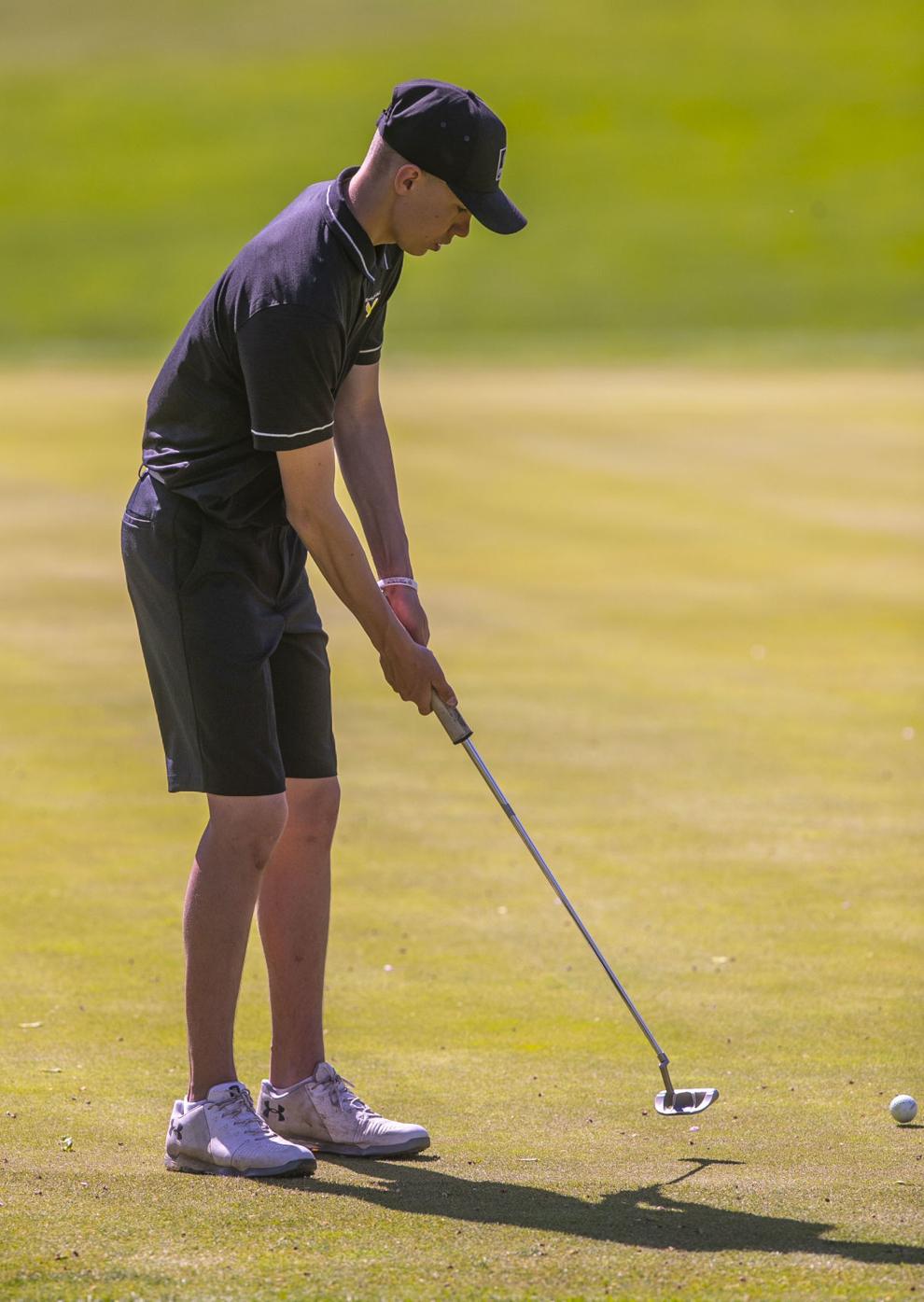 Columbus Invite 9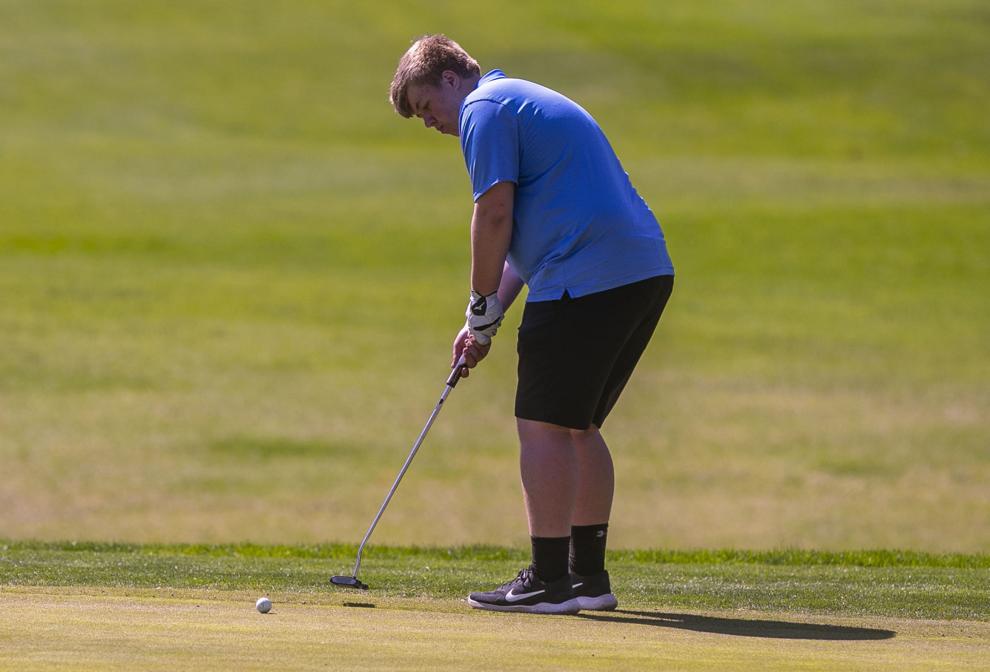 Columbus Invite 10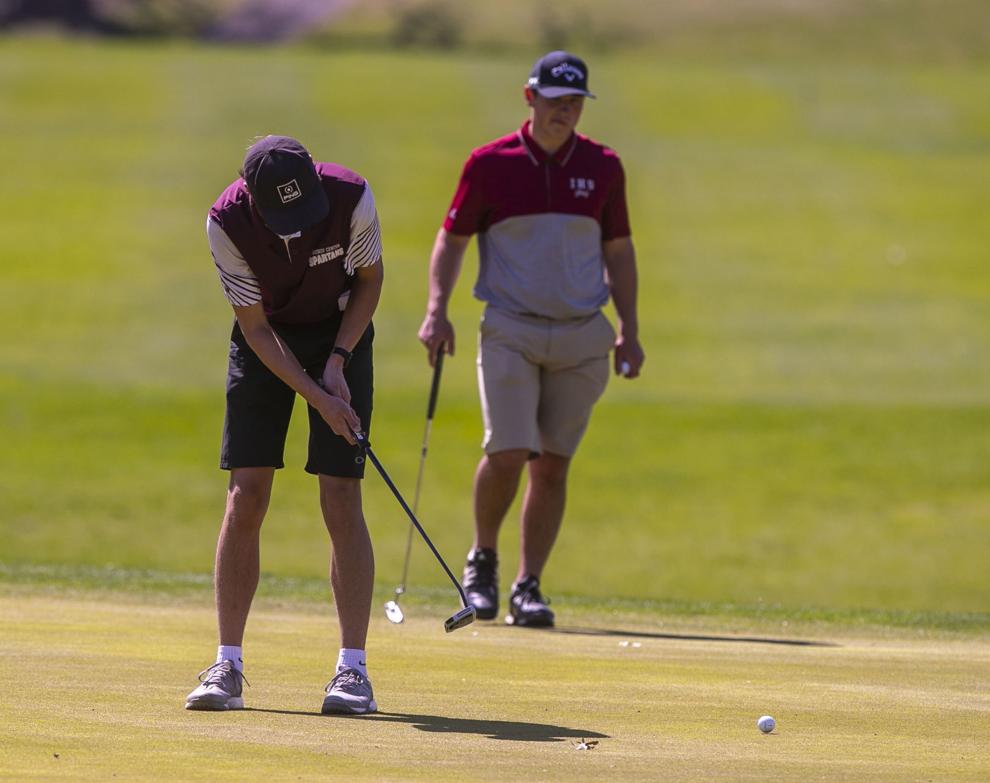 Columbus Invite 11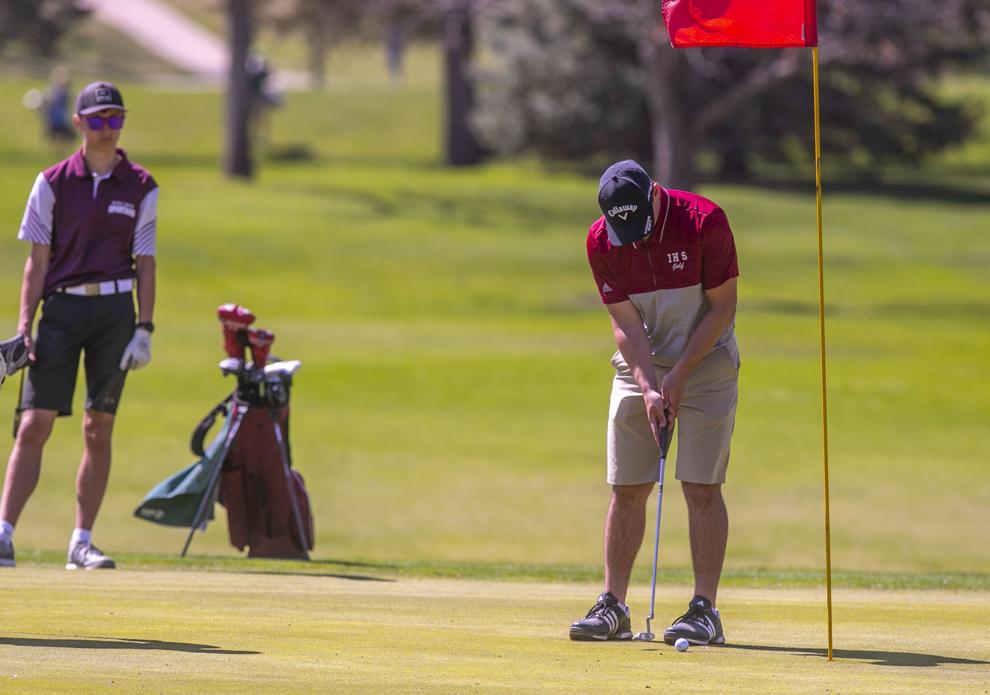 Columbus Invite 12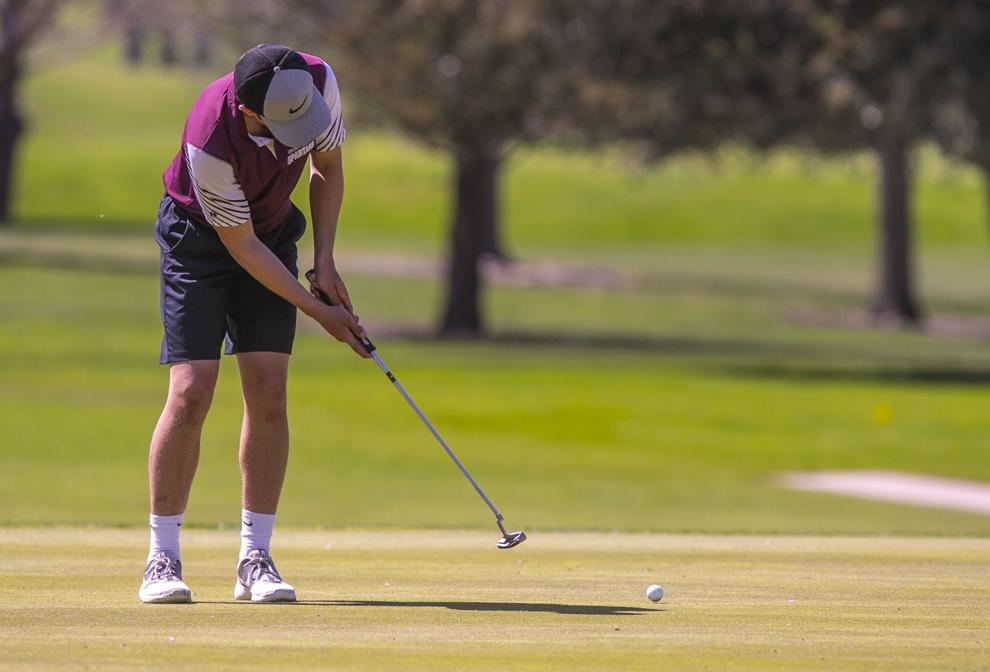 Columbus Invite 13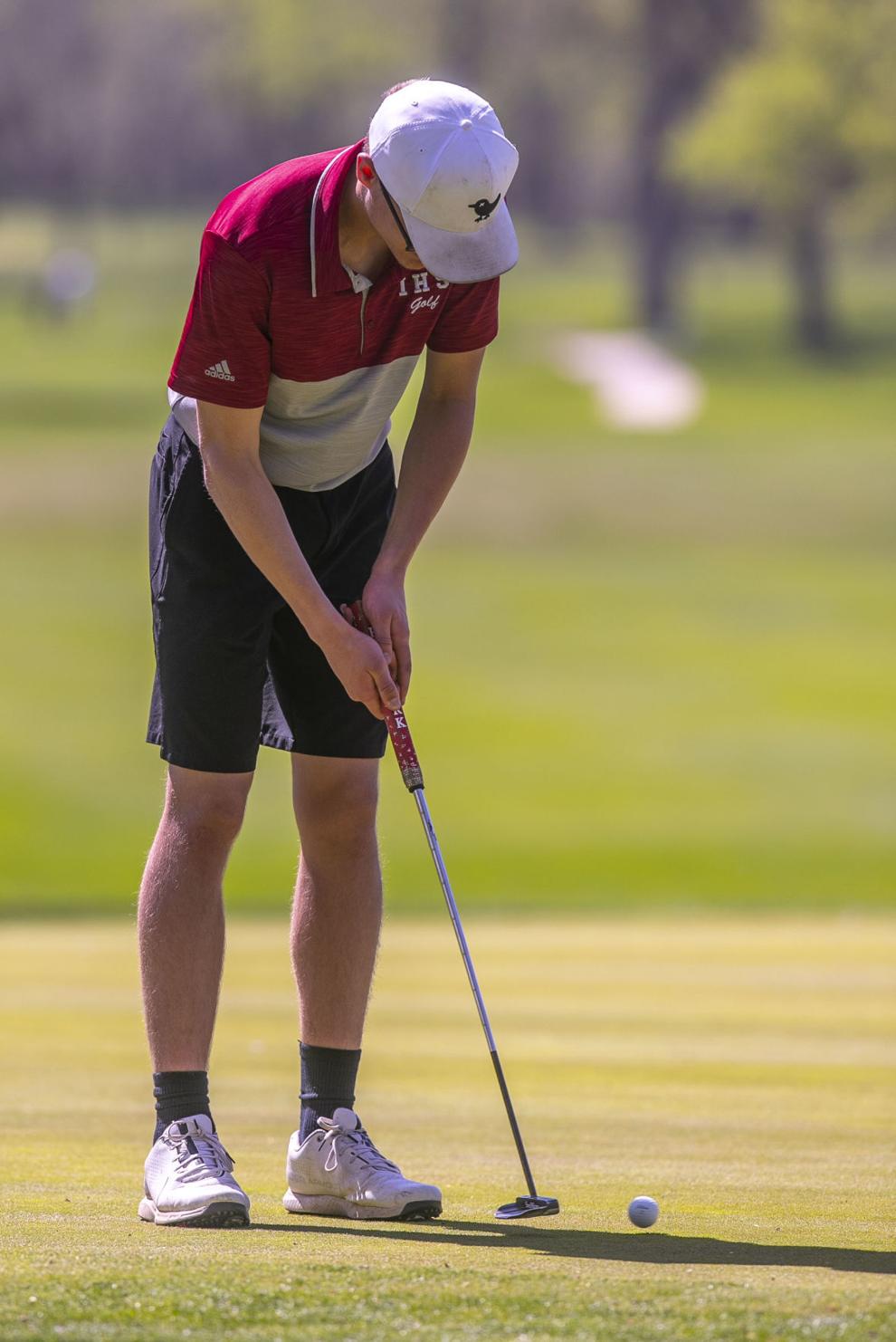 Columbus Invite 14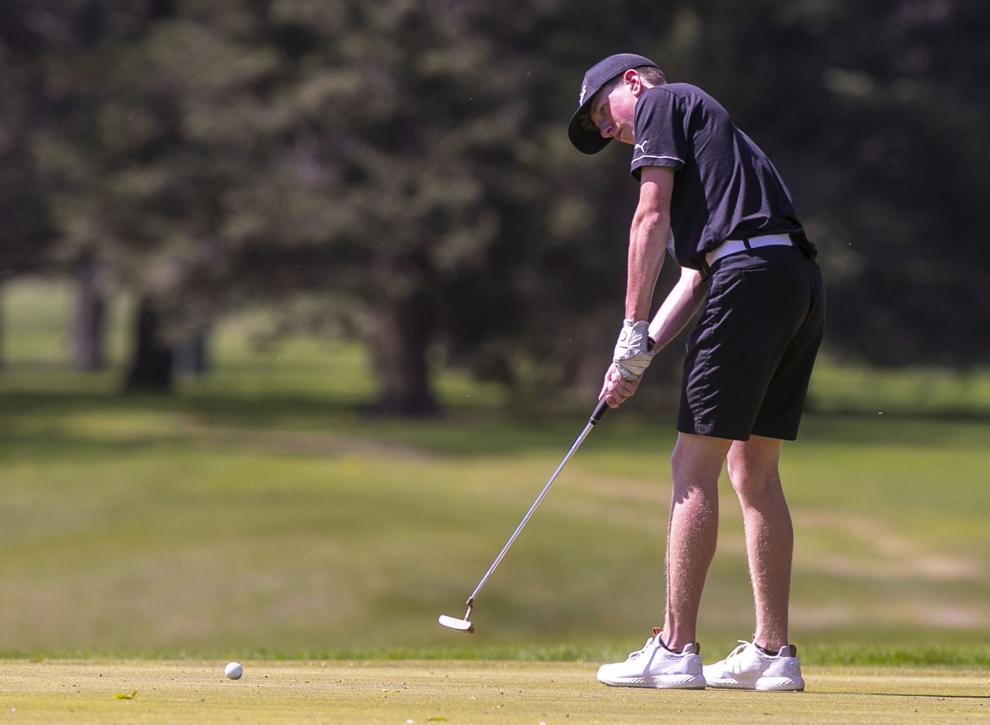 Columbus Invite 15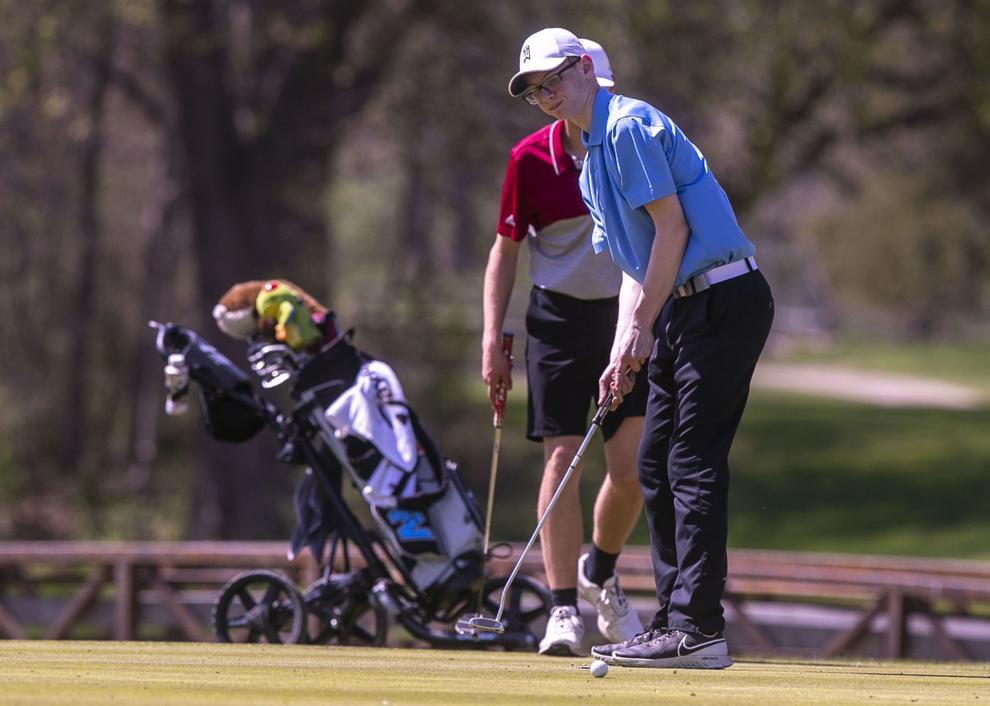 Team standings: 1. Grundy Center 327, 2. Waverly-Shell Rock 344, 3. Columbus 353, 4. Independence 354, 5. (tie) North Fayette-Valley, Dike-New Hartford, 381.
Top-six individuals: 1. Ashton Martens (GC), 74, 2. Hogan Hansen (WSR), 83, 3. Jackson Mudd (Columbus), 82, 4. Ben Wegmann (GC), 82, 5. Dexter Whitehill (GC), 83, 6. Kellen Howard (Indee), 84.
Columbus: Mudd 82, Nolan Leslie 86, Carter Gallagher 92, Major Westhoff 93.