CEDAR FALLS — Sometimes, everything you have just isn't quite enough.
Fifth-ranked Grundy Center needed one more big play or one more big break Thursday, but the Spartans were tapped out as they fell to top-ranked West Hancock 21-17 in the Class A state football championship game in the UNI-Dome.
Grundy Center held the Eagles 28 points below their season average, forced three key turnovers and led for a good part of the game. In the end, however, a West Hancock team playing for ailing coach Bob Sanger left the Dome with its first state title since 1996.
"From where we came ... we lost a lot of seniors last year and we played as many games as you can in the state of Iowa," said Grundy Center sophomore quarterback Logan Knaack. "So this is amazing.
"We played great today. We just fell a little bit short."
"It hurts knowing we could have came back at the end there, only losing by a touchdown," added junior Nick Ascher. "Coming this far is nothing to be sad about. We can hold our heads high."
West Hancock blasted gaping holes for its trio of running backs and did what it has done all season with 388 rushing yards, although a Grundy Center defense that didn't surrendered more than 21 points in any game this season limited big plays and forced the Eagles to sustain drives.
"We struggled to get off their blocks," said first-year Spartans coach Travis Zajac, who was trying to lead Grundy Center to its first state title since 1988. "They're so big and physical up front. This is probably the best front that we've seen. That offensive line is very impressive for them."
Knaack's creativity in the open field staked Grundy Center to an early lead. The Spartans' quarterback reversed field on a run to avoid traffic, juked one defender in space and outran the rest for a 57-yard touchdown.
A Cale Hendricks field goal try smacked the left upright to keep the lead from growing, and West Hancock finally got going with a 13-play, 80-yard TD drive to make it 7-6.
The Eagles then helped the Spartans work their way downfield with a pair of pass interference penalties and a horse-collar tackle, three of West Hancock's 10 penalties for 99 yards on the day.
Grundy Center got as far as the 6-yard line before stalling out and Hendricks booted a 29-yard 3-pointer for a 10-6 lead.
With 3:21 left in the half, West Hancock marched down the field again in 10 plays with Tate Hagen scoring from the 2 with just :28 left in the halftime. A two-point conversion pass from Joseph Smith to Tanner Hagen sent the Eagles off with a 14-10 advantage.
West Hancock took the second-half kickoff inside the Grundy Center 10 before the Spartans forced and recovered a fumble. However, the Eagles forced Grundy Center to punt from its own 11 and took possession at the Spartans' 49-yard line. Six plays later, it was 21-10.
Grundy Center answered with a little razzle dazzle with receiver Cale Hendricks throwing a 23-yard rainbow touchdown pass to Nick Ascher to make it a 21-17 game.
It looked like the Spartans came up with the big play they needed on West Hancock's first play after the touchdown. Josef Smith fumbled and Grundy Center's Zach Opheim picked it up and raced 73 yards to the end zone, but the play was negated by an illegal block.
West Hancock's defense then protected the slim lead the rest of the way. The Eagles stopped the final three possessions by the Spartans, including a fourth-and-nine pass that Grundy Center's Jensen Clapp couldn't quite reel in near midfield with just 1:59 remaining.
When it was over, West Hancock's players celebrated briefly and then rushed the championship trophy to the endzone where Bob Sanger was watching from a suite overlooking the field. Sanger spent 52-plus years building the Eagles program and leading his teams to more than 350 wins before being diagnosed with a rare form of leukemia midway through the 2018 season.
Clearly, West Hancock wanted this one for the legend.
"I can guarantee you I'm about as happy as anybody can ever be, but I guarantee you there's nobody in this building happier than he is," said Bob's son Mark Sanger, who is serving as acting head coach.
"We learned from the best, and he's one of the best. He instilled a winning tradition at this school. We try to do things the right way. It's been rough on him, but I'm not sure there is any better way we could end the season than this for him."
Grundy Center, trying to win its first state title since 1988, finished its season 11-2.
"It's been nothing short of amazing," said Zajac. "What we've been able to do with these kids, their families, the assistant coaches and their families, it's a testament to Grundy Center as a school and a community.
"It was a fantastic journey."
W. Hancock 21, Grundy Center 17
Grundy Center 7 3 7 0 — 17
West Hancock 0 14 7 0 — 21
GC — Logan Knaack 57 run (Cale Hendricks kick)
You have free articles remaining.
WH — Tate Hagen 5 run (kick failed)
WH — Tate Hagen 2 run (Tanner Hagen pass from Josef Smith)
WH — Tate Hagen 10 run (Cayson Barnes kick)
GC — Nick Ascher 23 pass from Hendricks (Hendricks kick)
Rushes-yards 27-147 65-388
Comp-att-int 6-22-0 2-5-0
Penalties-yards 4-50 10-99
Time of possession 18:45 29:15
GRUNDY CENTER — Logan Knaack 12-106, Zach Opheim 14-42, Team 1-minus 1.
WEST HANCOCK — Tate Hagen 36-231, Josef Smith 18-114, Cole Kelly 7-44, Brayden Leerar 3-0.
GRUNDY CENTER — Knaack 5-21-0, 87 yards, Hendricks 1-1-0, 23 yards.
WEST HANCOCK — Leerar 2-4-0, 32 yards, Harle 0-1-0.
GRUNDY CENTER — Nick Ascher 2-35, Matt Jansen 2-26, Jensen Clapp 1-27, Hendricks 1-22.
WEST HANCOCK — Tanner Hagen 2-32.
112119kw-don-bosco-state-championship-15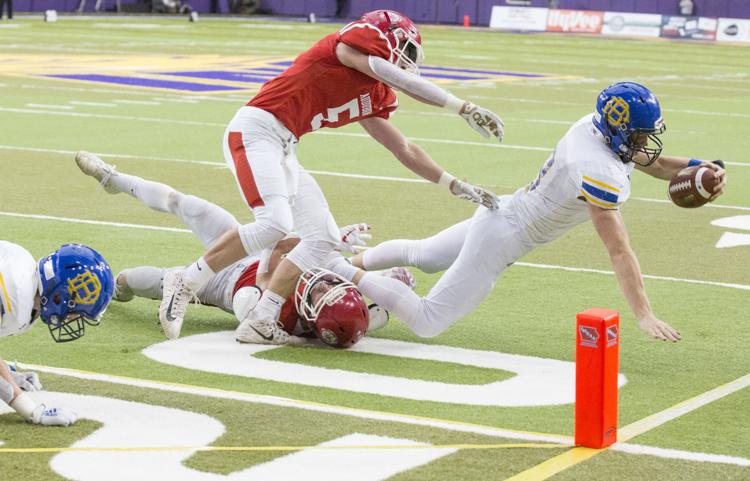 112119kw-don-bosco-state-championship-13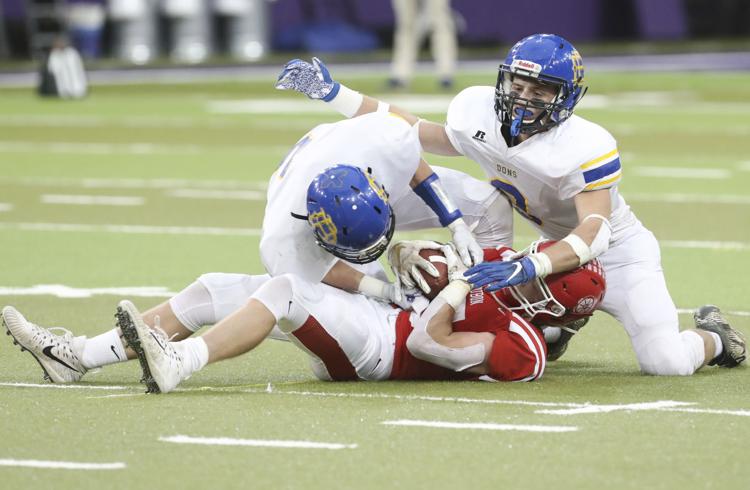 112119kw-don-bosco-state-championship-14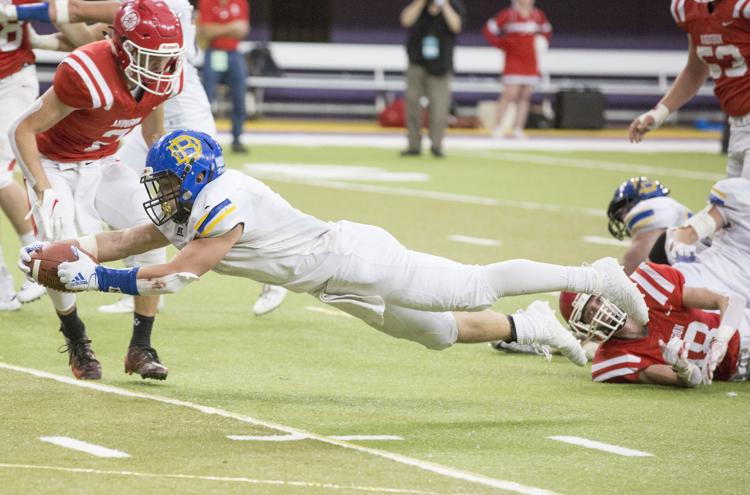 112119kw-don-bosco-state-championship-11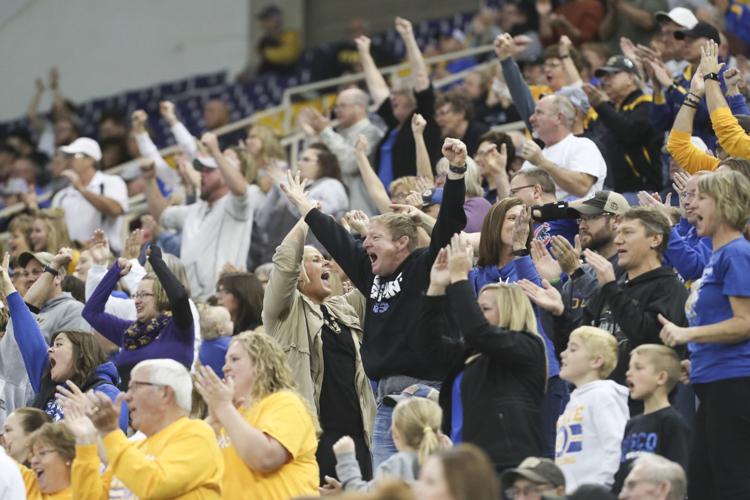 112119kw-don-bosco-state-championship-12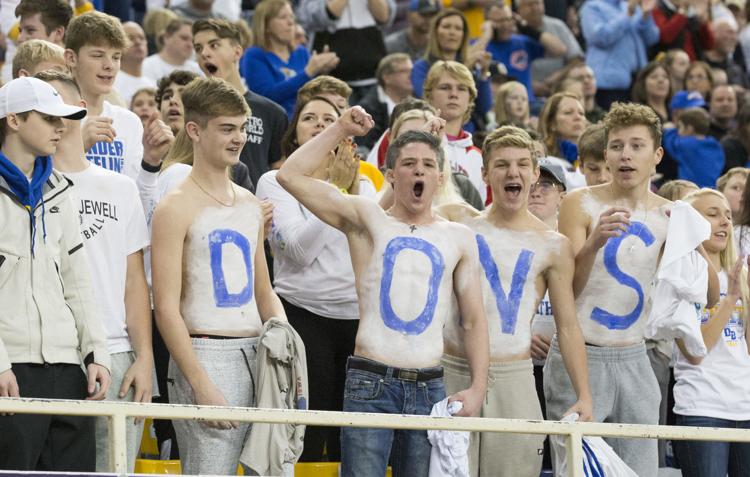 112119kw-don-bosco-state-championship-10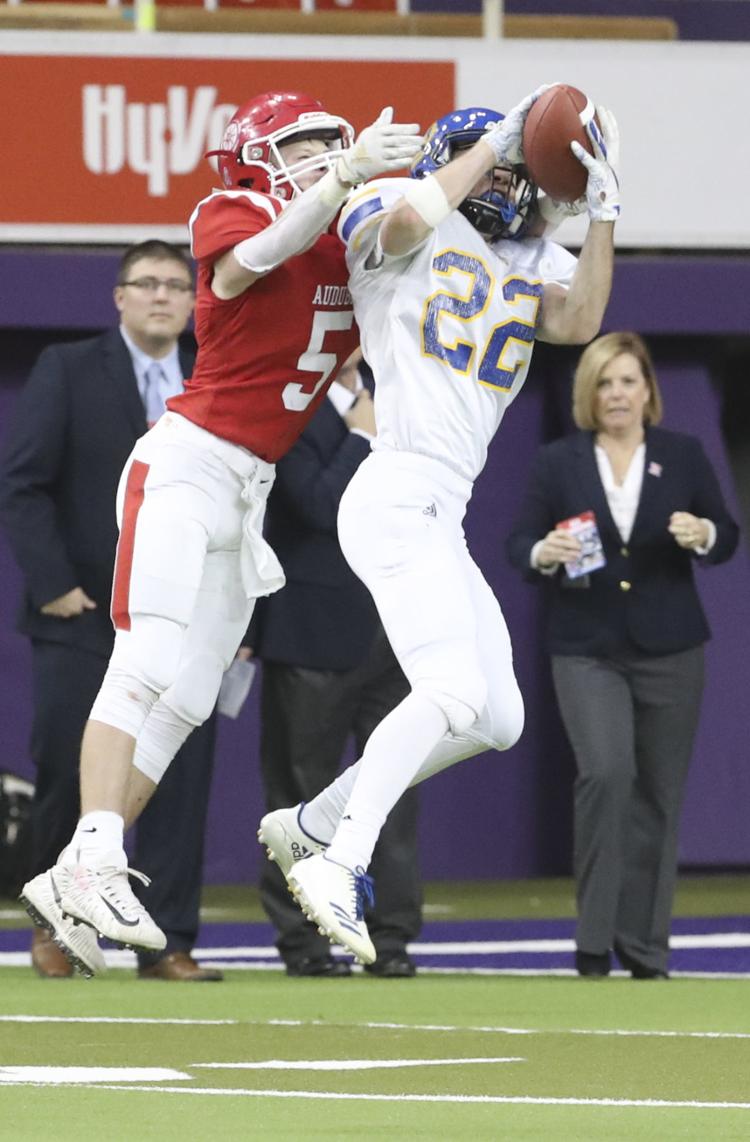 112119kw-don-bosco-state-championship-09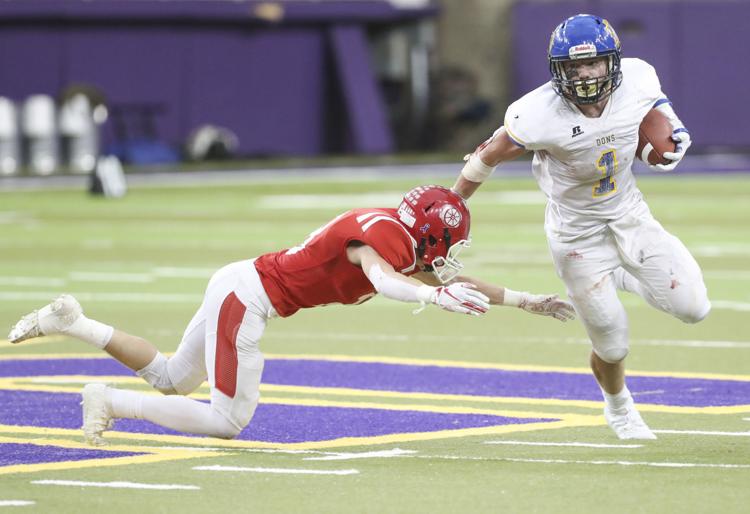 112119kw-don-bosco-state-championship-08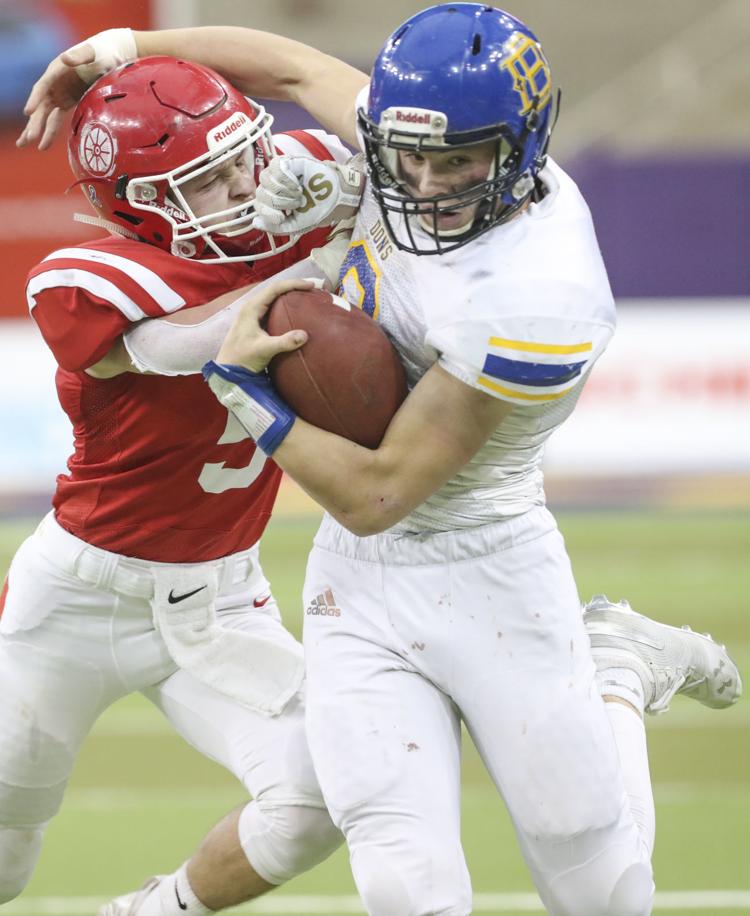 112119kw-don-bosco-state-championship-05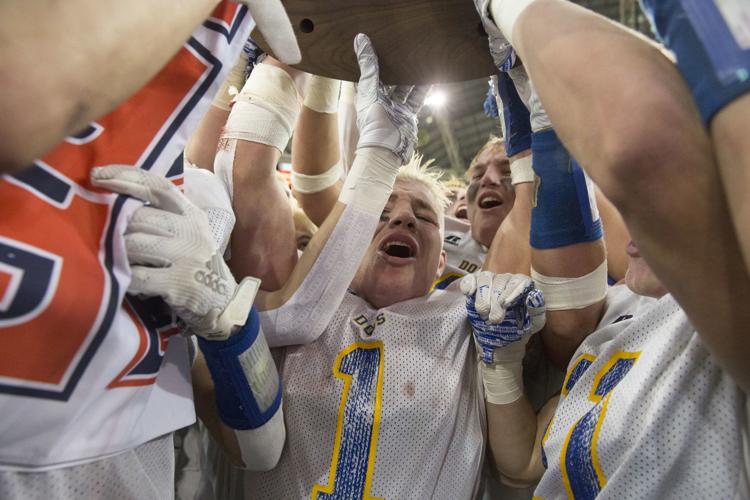 112119kw-don-bosco-state-championship-04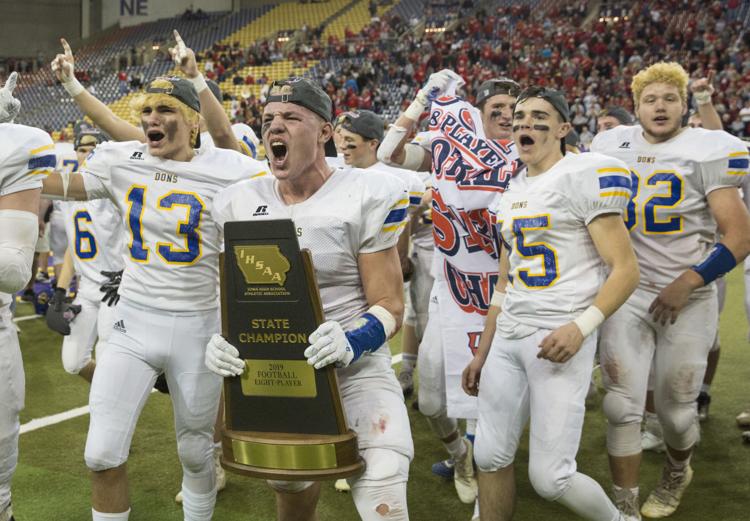 112119kw-don-bosco-state-championship-01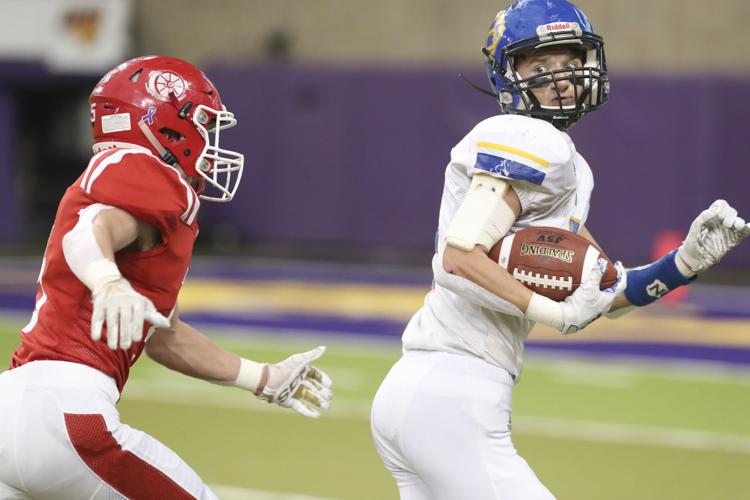 112119kw-don-bosco-state-championship-02
112119kw-don-bosco-state-championship-03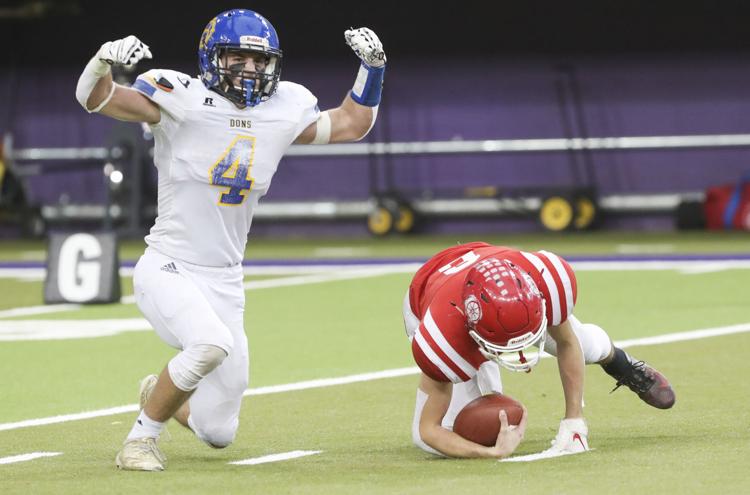 112119kw-grundy-center-state-championship-12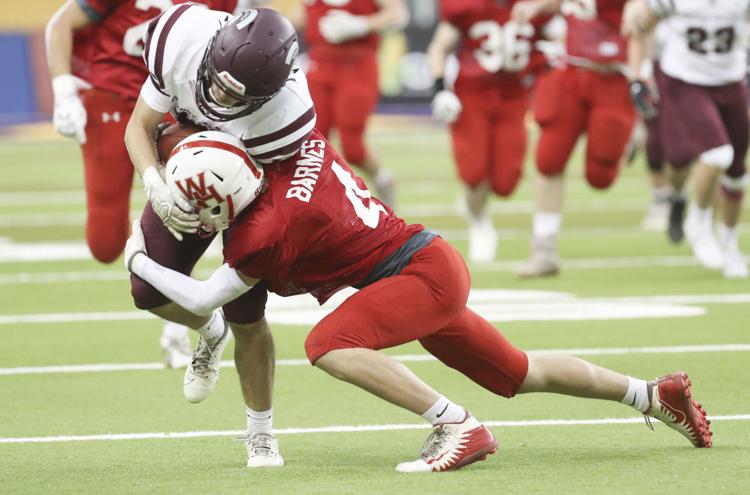 112119kw-grundy-center-state-championship-09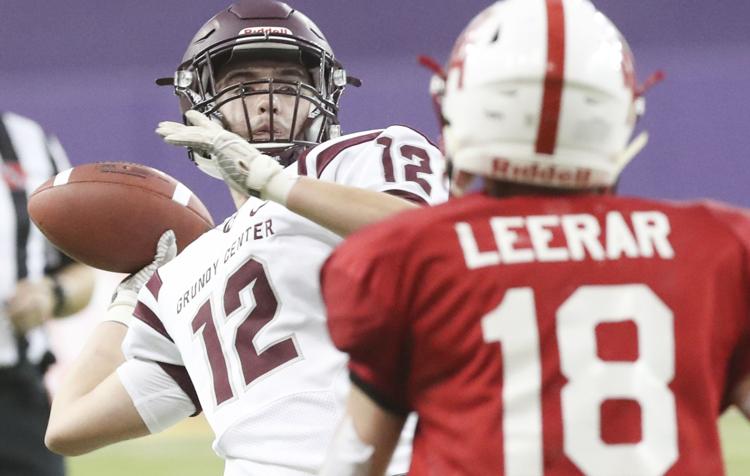 112119kw-grundy-center-state-championship-10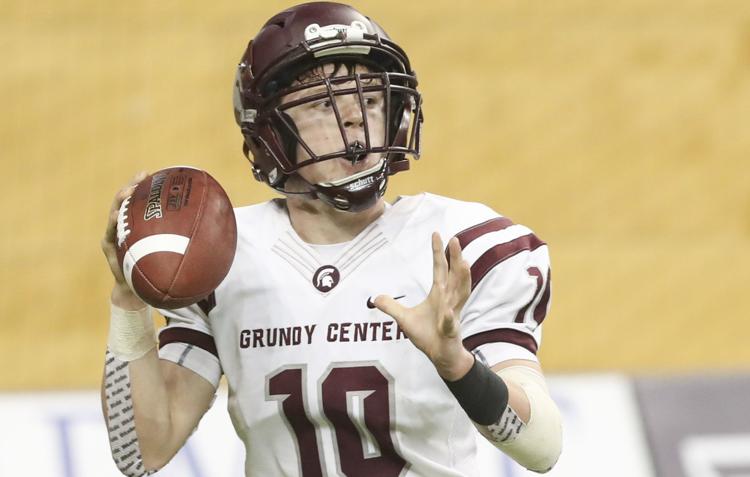 112119kw-grundy-center-state-championship-11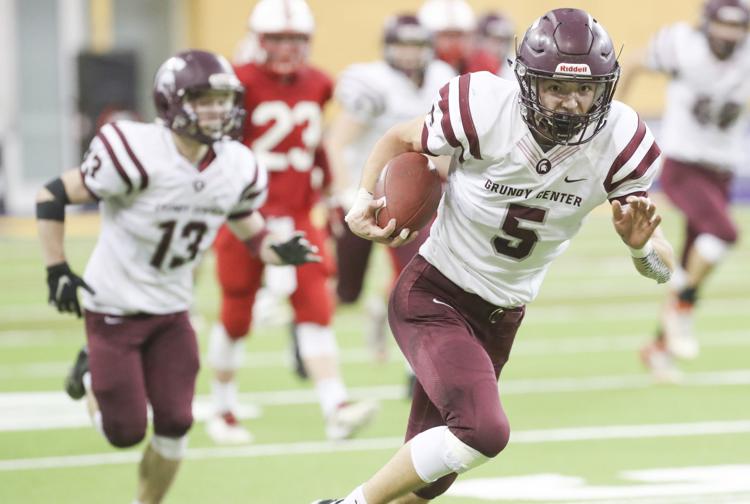 112119kw-grundy-center-state-championship-06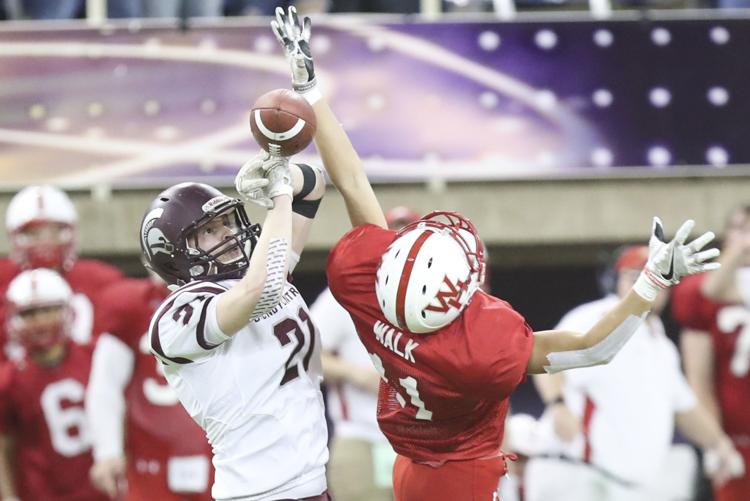 112119kw-grundy-center-state-championship-07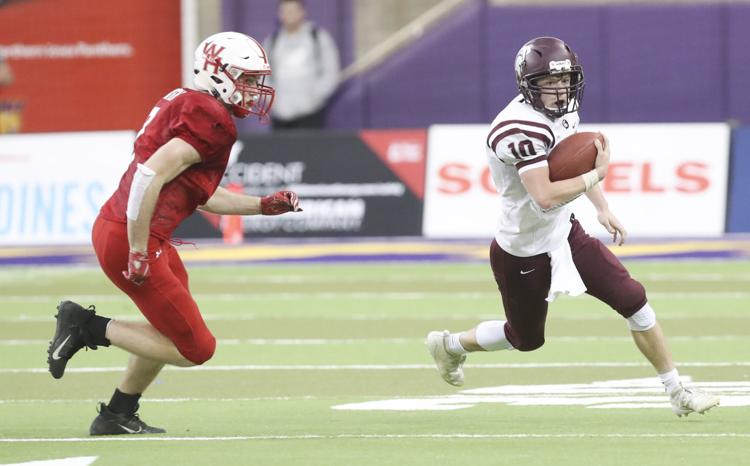 112119kw-grundy-center-state-championship-08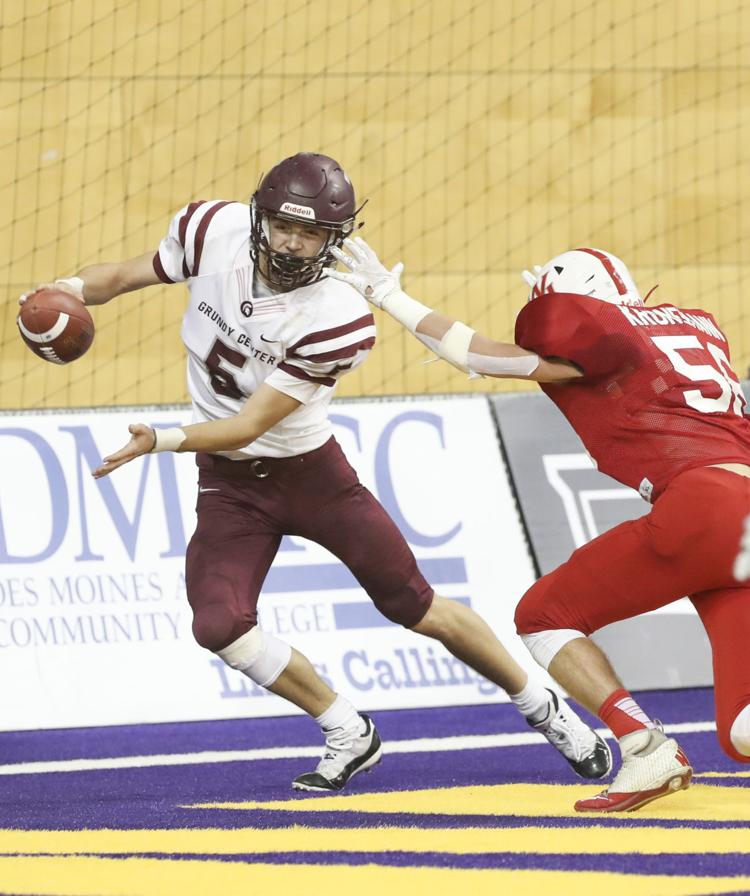 112119kw-grundy-center-state-championship-05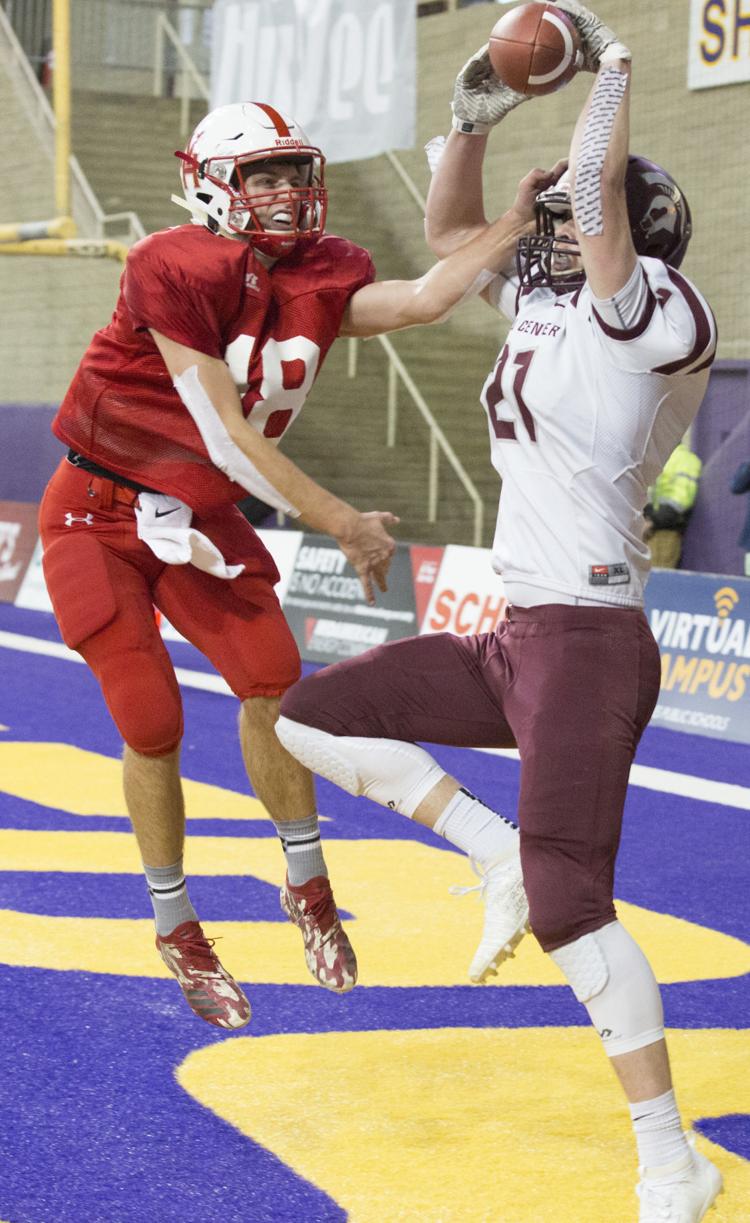 112119kw-grundy-center-state-championship-03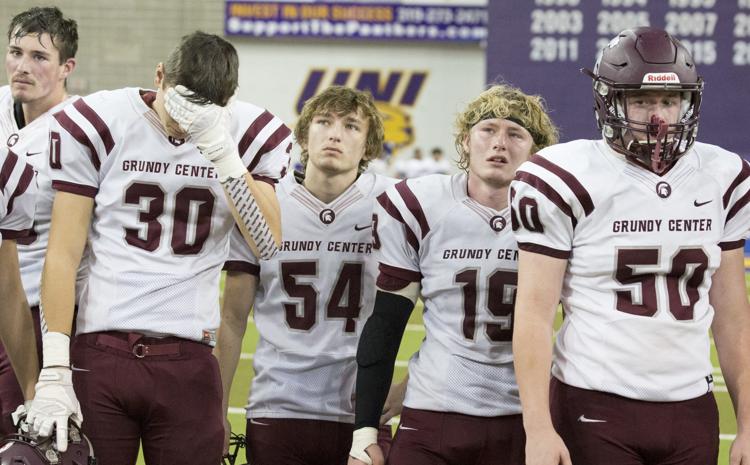 112119kw-grundy-center-state-championship-04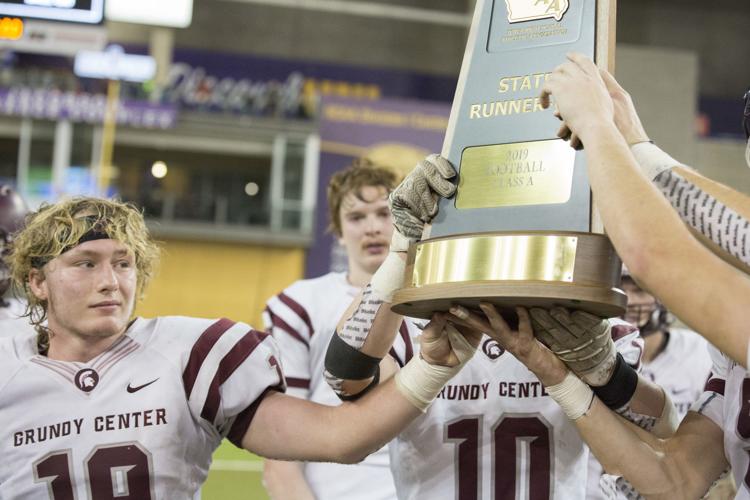 112119kw-grundy-center-championship-01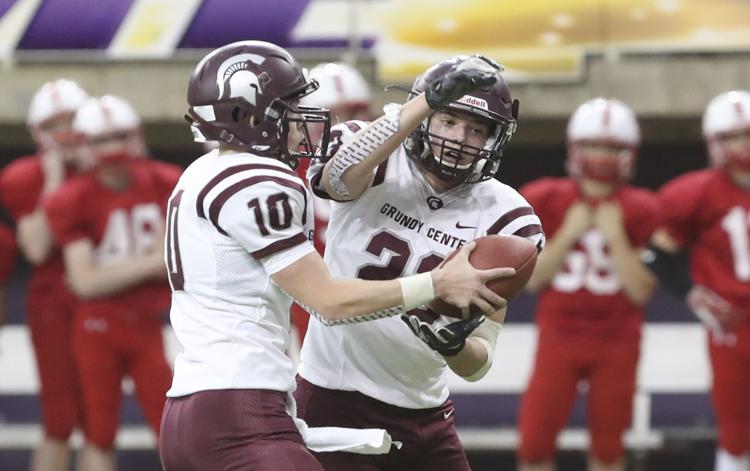 112119kw-grundy-center-championship-02