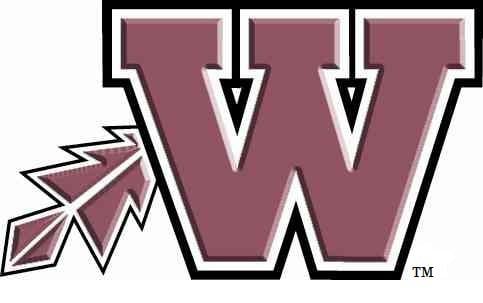 WATERLOO — Lonnie Moore is in no rush to decide which players he will send onto the field as his starters when Waterloo West opens its 2017 high school football season Friday at Dubuque Senior.
There has been strong competition for most of those positions, and it continued Friday night when the Wahawks scrimmaged Cedar Falls Kennedy.
"I thought it went very well," Moore said of the scrimmage. "We got a chance to see our guys compete on the line of scrimmage. It was a good scrimmage to evaluate players.
"We saw some good things from our offensive line. We're very inexperienced there, but I thought they did a good job controlling Kennedy's defensive line where they have some returning experience.
"I thought runningback Richardson Gbeynie ran really well for us. A couple of guys really stepped up."
Moore and his staff spent the weekend evaluating film from that workout, and they'll use that to help build their depth chart.
"We've got to have some depth," Moore explained. "We've got some guys who right now we're looking at to go both ways (offense and defense). We want to play a lot of kids as much as we can, but we need to make sure we evaluate them correctly. Whoever comes in will be crucial for us."
West lost a lot of firepower from last year's 8-2 playoff team, but the Wahawks also return a handful of exceptional players, including tight end-defensive end Kalen Burt, two-way lineman Ross Brown, defensive back Marrio Wright, runningback Kadin Paulus, kicker Adijan Muhamedagic and linebackers Caleb Dodd and Noah Susong.
Joining that group are a dozen additional letterwinners plus a junior class that showed plenty of promise last season at the sophomore level.
On the other hand, the Wahawks don't have the overall number of players on the varsity practice field that they had a year ago.
"We knew our numbers were going to be down," said Moore. "The good part about it is the competition we have right now."