WAVERLY — Waterloo East rocked Waverly-Shell Rock in the opening minutes, but the Go-Hawks recovered and rolled to a 38-14 Class 3A, District 3 high school football win Friday.
Just three plays into the game, Trojans back-up quarterback Craig Willingham threw a 74-yard completion to Tavious Jenkins to the W-SR 10-yard line. Three plays later, Kendall Robinson punched it in from the 3 and East (0-7) had the early edge.
METROCedar Falls 55, Waterloo West 0 Waverly-Shell Rock 38, Waterloo East 14 Waukon 38, Colu…
Solid defense and strong special teams play helped the Go-Hawks erase the early deficit and go on to their sixth victory in seven games.
"We changed up some stuff and ran what we call a jumbo package," Trojans coach Xavier Leonard said of the early strike. "We came here to win this game. We just did not come out in the second half and answer their intensity. Those kick returns really hurt us."
Waverly-Shell Rock got a 1-yard touchdown run from quarterback Luke Velky and took the lead on a five-yard run by Ben Hemer.
East tied the game on a 13-yard run by quarterback Dylan Reyes, and that's when the Go-Hawks' special teams came into play.
Kick returner Kaden Dewey provided the first spark with a return of 46 yards with two minutes remaining in the half. The home team turned the short field into a 23-yard field goal by Dawson Bathke for a 17-14 lead at intermission.
Dewey returned the second-half kick 49 yards to set up a Go-Hawk touchdown
"Our coaches tell us special teams can make some big plays and even win games for you," said Dewey. "Our front guys just made some big holes and all I did was run through them. They made it easy."
Waverly-Shell Rock took a 10-point lead after the return as Hemer blew through a big hole up the middle and cruised in from 17 yards out. He finished with 137 yards on 24 carries.
"You just look at our offensive line and they set the tone," Hemer said. "That line is the best line I've seen and they make great holes to run through. Getting the two scores was good, but when I see the ref's arms go up to signal touchdown, it is for everyone on this team."
The Go-Hawks continued to run the ball throughout the second half as they chalked up 207 tough yards via the ground.
Dewey received a payout for his work on the return team when he caught a 15-yard pitch and catch from Velky for the final TD.
"That was my first receiving touchdown of the year," Dewey said. "When I caught the ball there was nothing that was going to stop me from getting in. The whole second half this team just flipped that switch and we took off."
Waverly-Shell Rock coach Mark Hubbard tipped his hat to the Trojans.
"East is a tremendous team with a lot of great athletes," Hubbard said. "We prepared well this week for them, but they hit us hard in the first half. Our guys responded well and our return unit was phenomenal."
100518bp-wapsie-valley-hudson-fb-1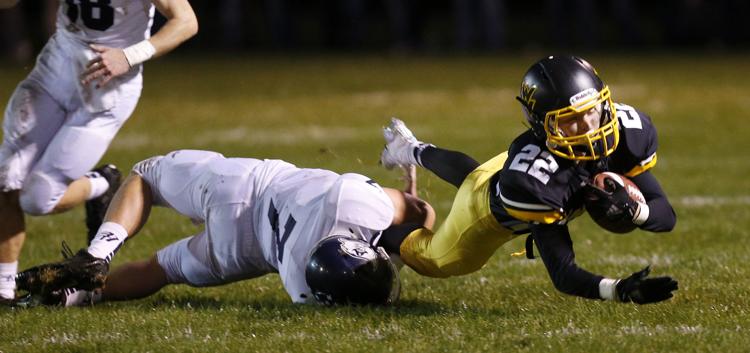 100518bp-wapsie-valley-hudson-fb-2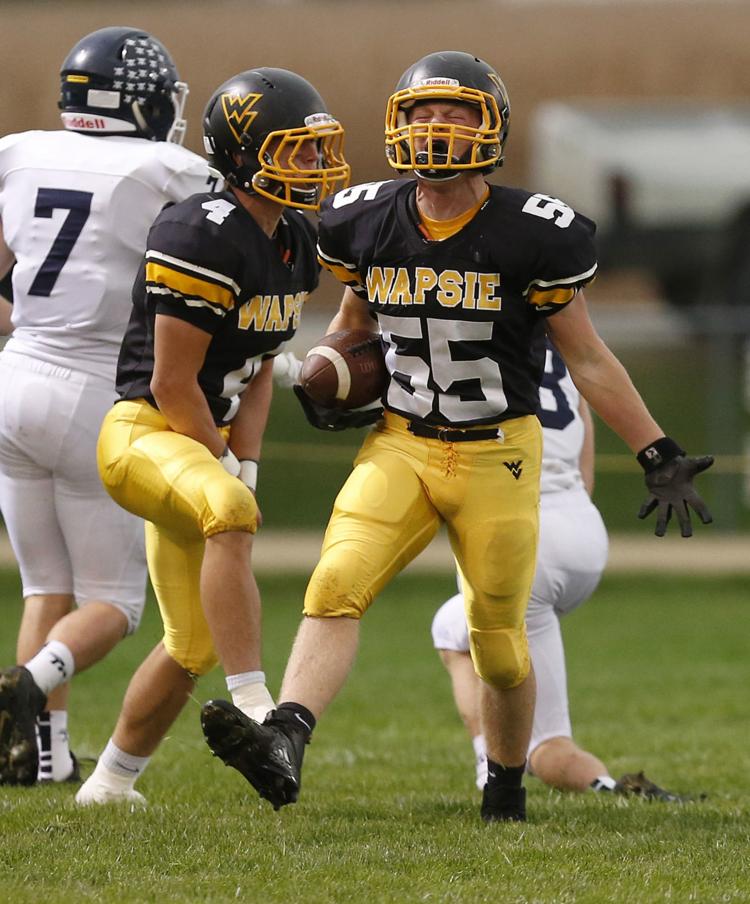 100518bp-wapsie-valley-hudson-fb-3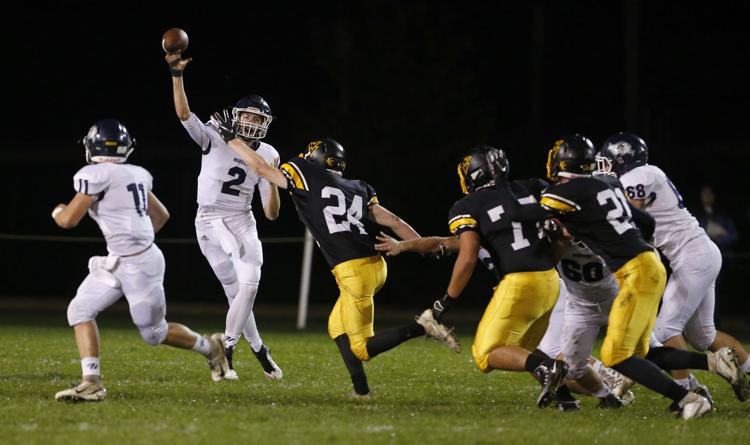 100518bp-wapsie-valley-hudson-fb-4
100518bp-wapsie-valley-hudson-fb-5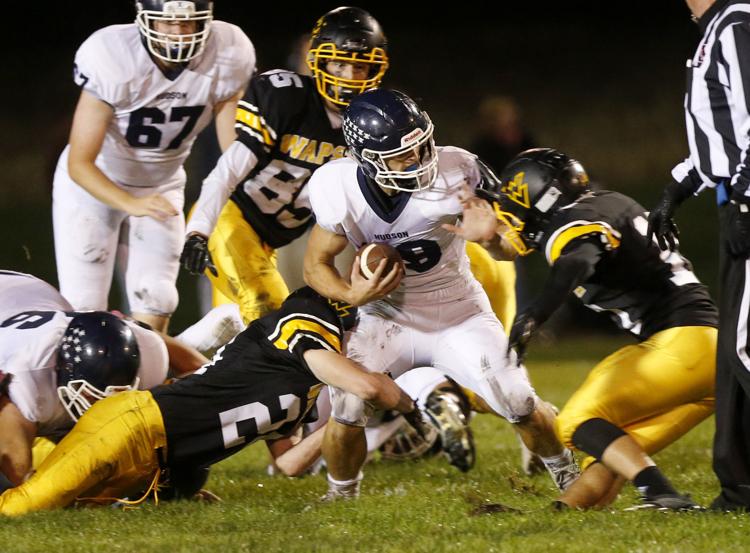 100518bp-west-cf-fb-1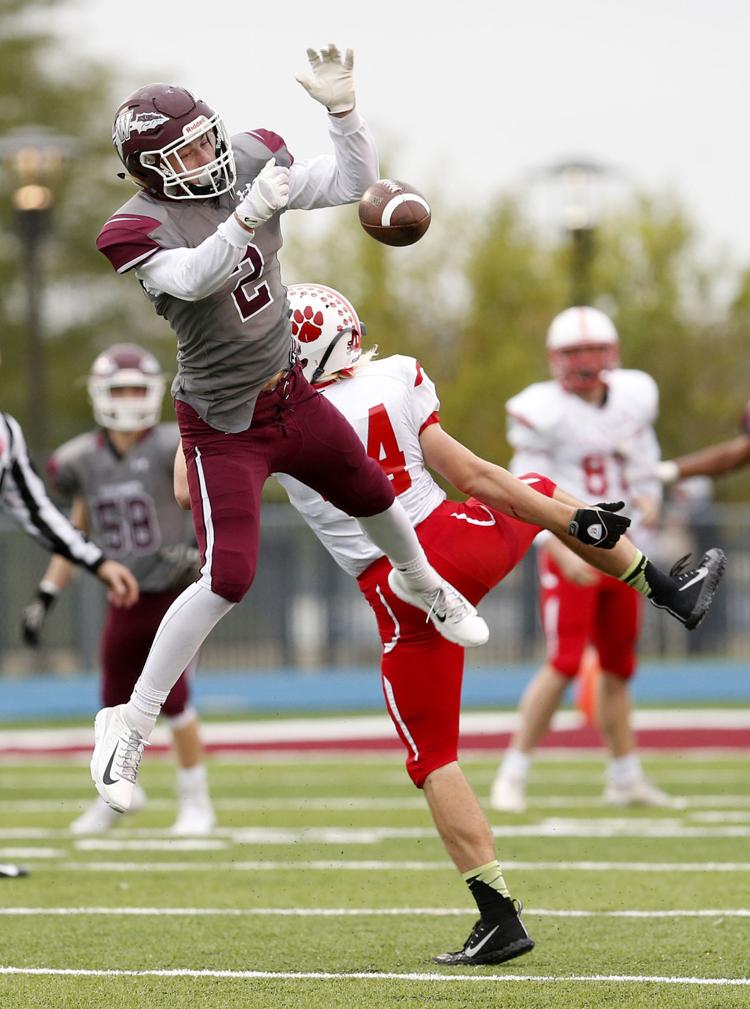 100518bp-west-cf-fb-2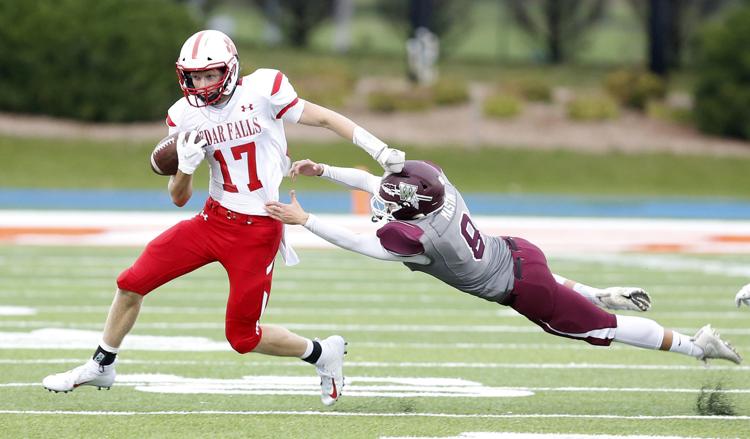 100518bp-west-cf-fb-3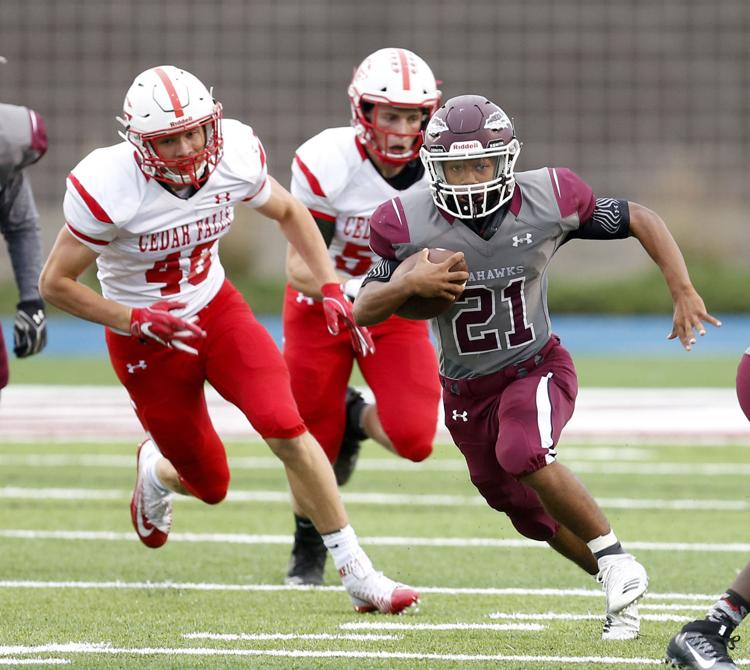 100518bp-west-cf-fb-4
100518bp-west-cf-fb-5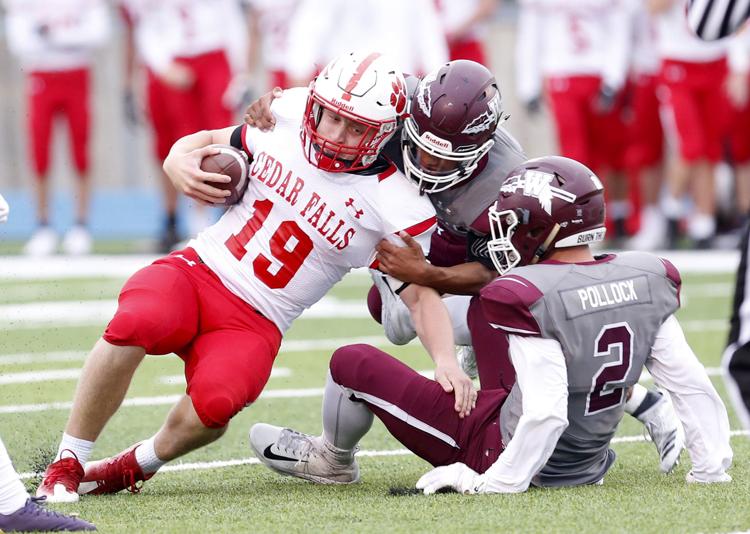 100518bp-west-cf-fb-6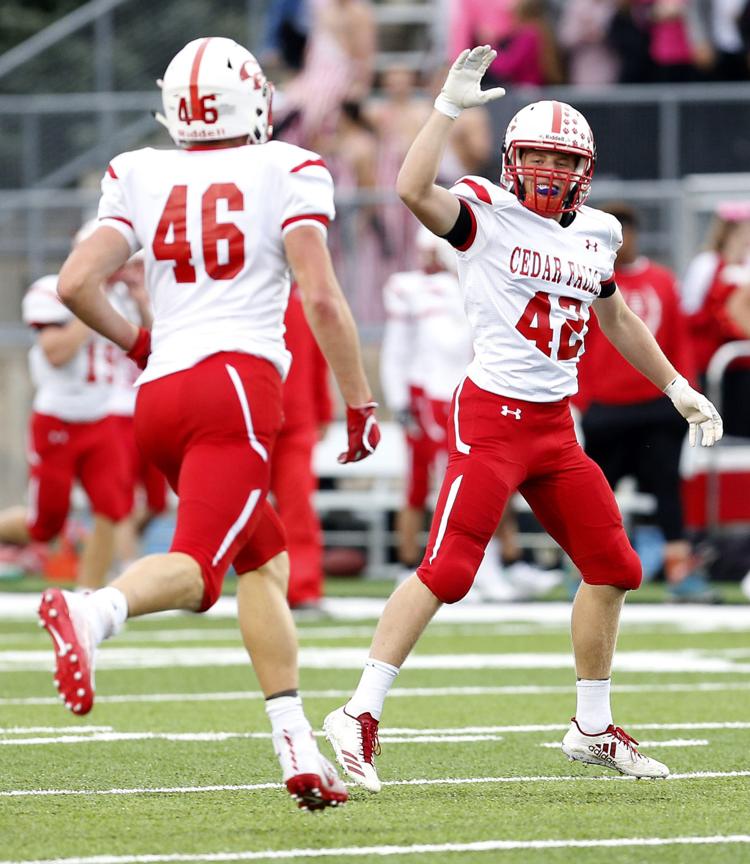 Waverly-SR 14 3 14 7 — 38
East — Kendall Robinson 3 run (Dakota Albright kick)
WSR — Luke Velky 1 run (Dawson Bathke kick)
WSR — Ben Hemer 5 run (Bathke kick)
East — Dylan Reyes 13 run (Albright kick)
You have free articles remaining.
WSR — Hemer 17 run (Bathke kick)
WSR — Tyler McNally 22 pass from Velky (Bathke kick)
WSR — Kaden Dewey 15 pass from Velky (Bathke kick)
Rushes-yards 31-66 40-207
Comp-att-int 18-31-1 7-10-0
Penalties-yards 8-70 2-10
WATERLOO EAST — Dylan Reyes 12-minus 7, Kendall Robinson 13-42, Ahkil Muhammad 2-16, Chase Niles 1-3, Scott Bickel 1-2, Ramir Scott 1-11, Aidan Ernst 1-2.
WAVERLY-SR — Ben Hemer 24-137, Luke Velky 10-63, Ethan Reichart 1-minus 3, Carter Langreck 1-2, Jonathan Wessel 2-8, Ethan Flege 1-8, Germaine Sagbo 1-minus 10.
WATERLOO EAST — Reyes 17-30-0, 137 yards, Craig Willingham 1-1-0, 74 yards.
WAVERLY-SR — Velky 7-10-2, 120 yards.
WATERLOO EAST — Tyrell Newman 3-34, Ahkil Muhammad 2-11, Ernst 4-29, Scott 1-16, Tavious Jenkins 5-109, Griffen Bender 3-12.
WAVERLY-SR — Tyler McNally 6-105, Kaden Dewey 1-15.