GILBERTVILLE — It's been a dream season for the Rockford High School football team.
It isn't over yet, either.
Friday night, the Warriors (10-1) avenged an 80-6 Week 3 loss to two-time defending state champion Don Bosco (9-2) by knocking the Dons out of the 8-player playoffs, 32-26 in overtime.
"There is so much happiness with these kids right now," Warriors coach Torian Wolf said. "I feel a lot of things right now, but I mostly feel so proud of these kids. They have been labeled losers and underdogs for so long now and this just feels so great."
The Warriors were on a 23-game losing streak before this season, but opened with a pair of victories before running into Don Bosco.
"We weren't ready for that first game against these guys," Wolf said. "We were just learning how to win as a team with a 2-0 start. Don Bosco is such a great team and we learned a lot from them in that loss.
"I think we came out with some nervous energy (Friday), and that carried us through."
The Warriors came out fast as they drove 65 yards in eight plays on their opening drive and capped it with a Jacob Staudt 23-yard score.
The game quickly turned into a defensive struggle as they headed into the second quarter with the Warriors clinging to an 8-0 edge. It looked as if they would add to their lead, but a fumble at the goal line halted their drive.
The Dons finally hit paydirt with 7:46 remaining in the half when Carson Tenold scampered around the end from 39 yards away to cut the deficit to 14-8.
A fourth-down try from deep in their own end failed the Warriors and the Dons cashed in to tie the game with a short field.
Don Bosco then took its first lead of the game with 9:19 left on an unusual play.
A completed pass by Dons quarterback Cael Frost was picked off in the end zone, but the defender lost the ball and Lewis Havel pounced on it for a touchdown.
In overtime, Don Bosco scored on the first play, but a holding call brought it back. The Dons came away with nothing and left the door open for the Warriors.
Rockford kicked the door in and kicked the Dons out as Dillon Schriever burst through from three yards away for the win.
The Dons had five trips inside the red zone in the second half and came away with no points four times.
"You know, it is what it is, and I tip my hat to them," said Don Bosco coach Colby Yoder. "That is all I can say."
110218kw-cedarfalls-waukee-football-03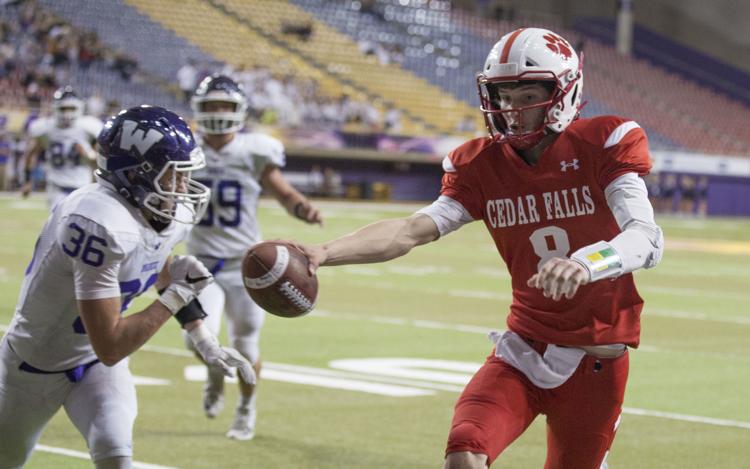 110218kw-donbosco-rockford-football-02
110218kw-cedarfalls-waukee-football-02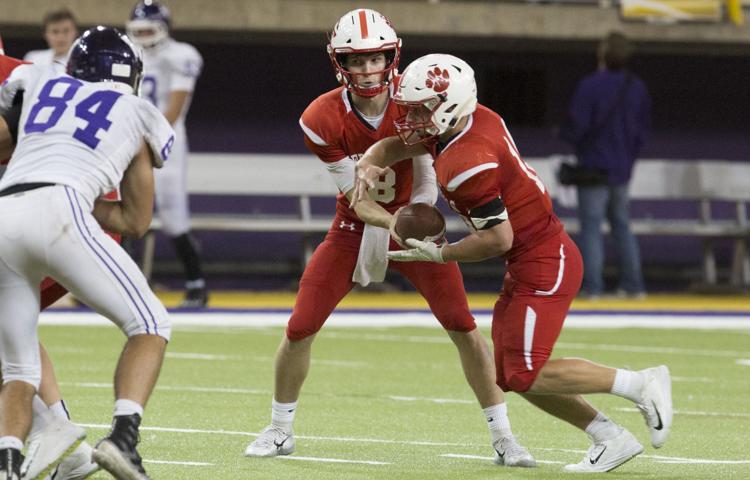 110218kw-donbosco-rockford-football-03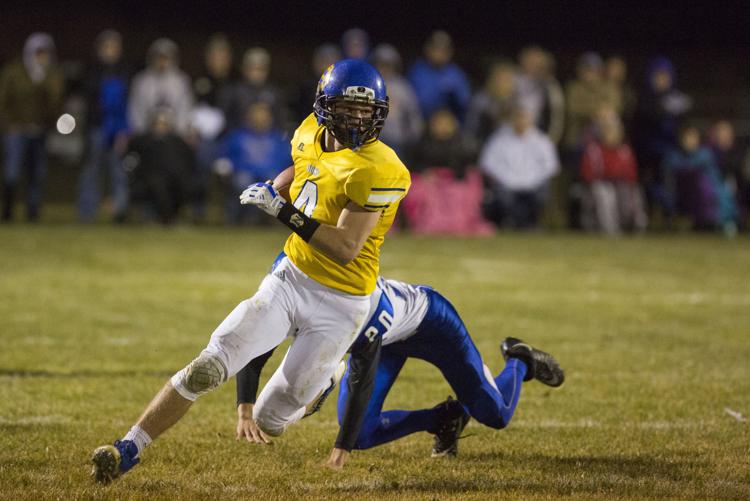 110218kw-donbosco-rockford-football-01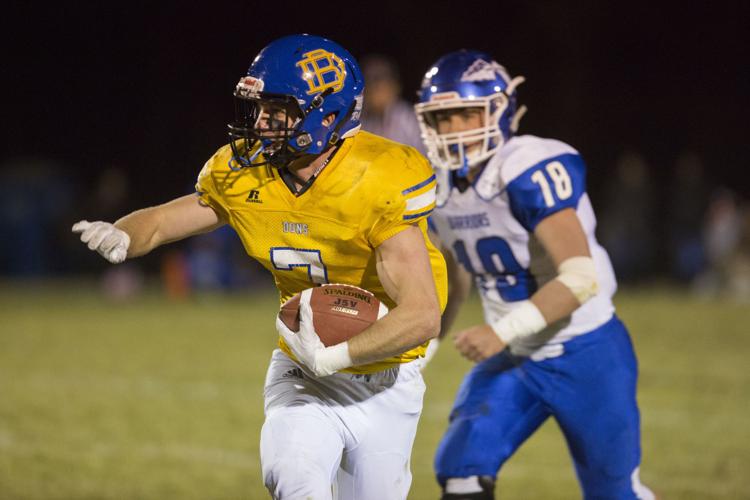 110218kw-cedarfalls-waukee-football-01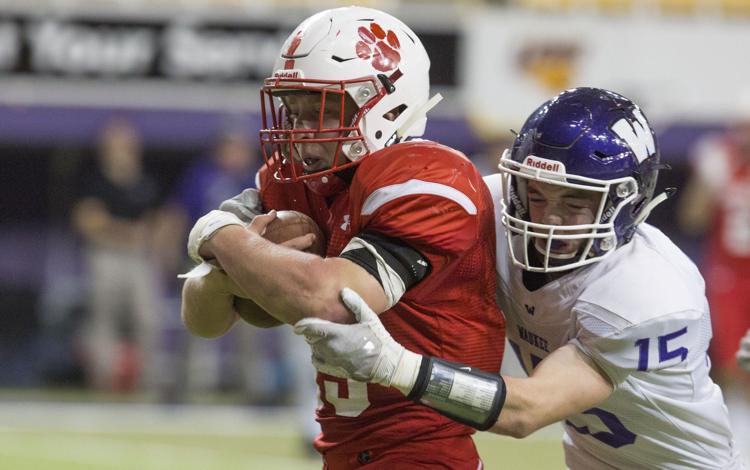 110218ho-xavier-decorah-6
110218ho-xavier-decorah-3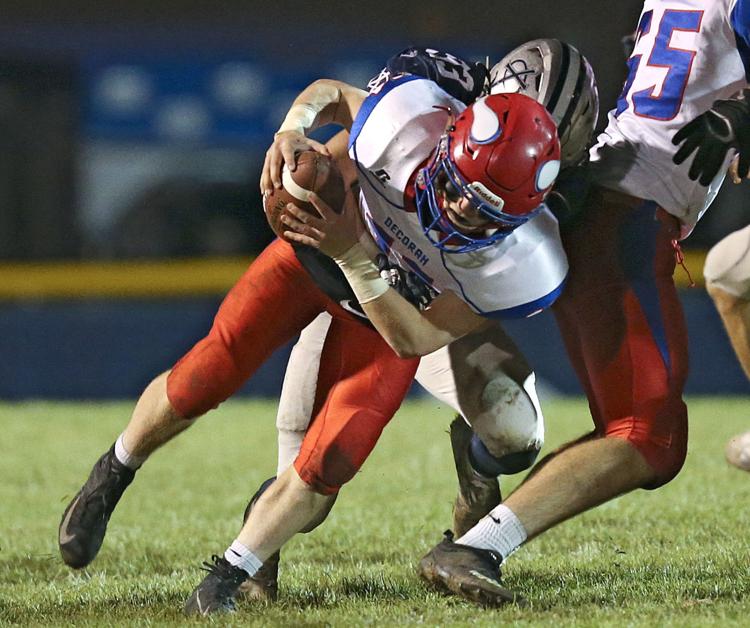 110218ho-xavier-decorah-4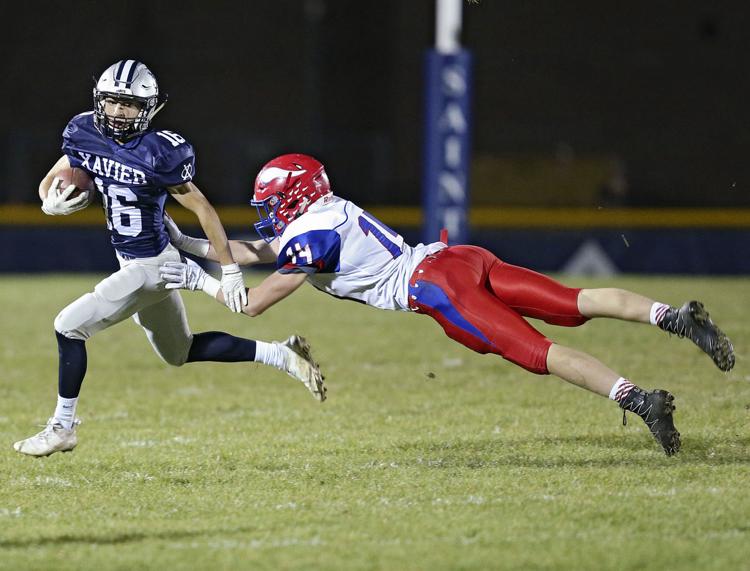 110218ho-xavier-decorah-5
110218ho-xavier-decorah-1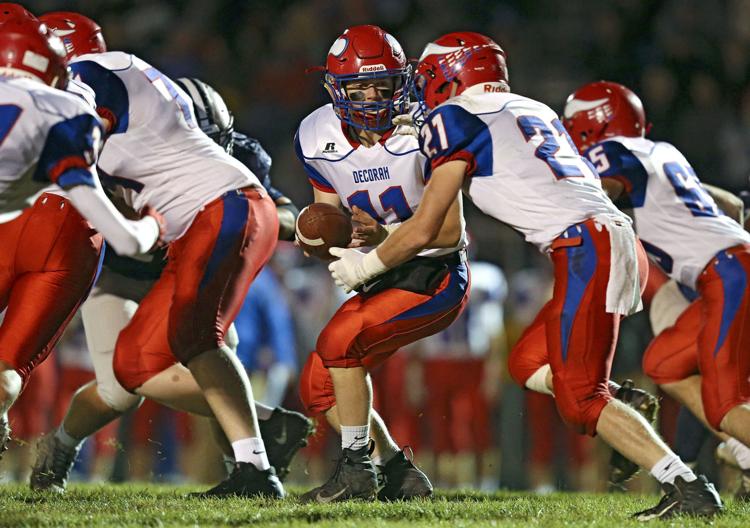 110218ho-xavier-decorah-2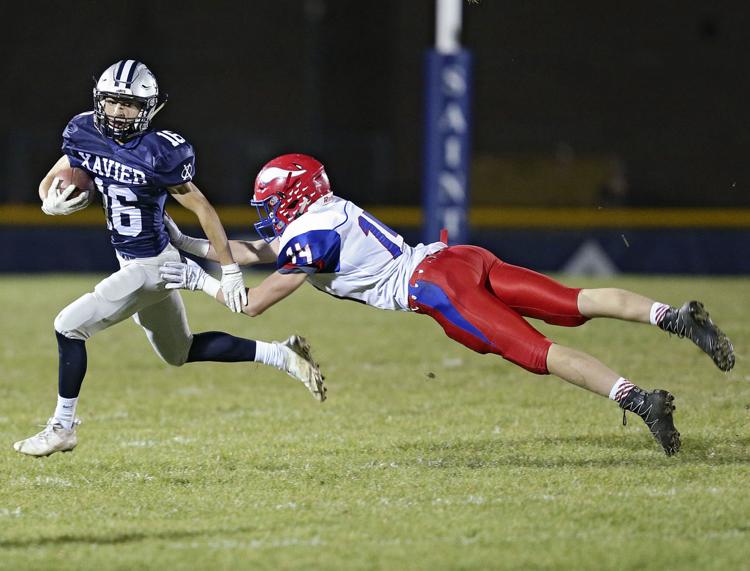 110218ho-xavier-decorah-7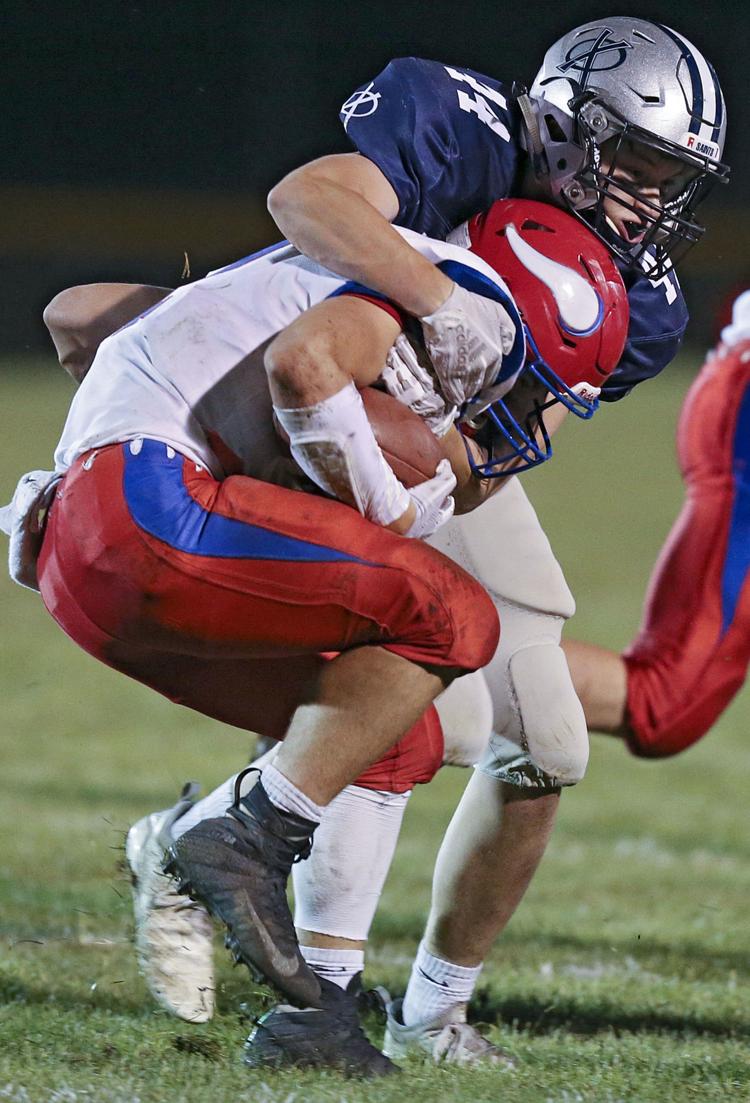 Rockford 32, Don Bosco 26, OT
Don Bosco 0 14 6 6 0 — 26
Rock—Jacob Staudt 23 run (Dillon Schriever run)
Rock—Schriever 7 run (pass failed)
DB—Carson Tenold 39 run (Cael Frost run)
DB—Cael Tenold 12 pass from Frost (pass failed)
Rock—Kaden Lyman 2 run (run failed)
DB—Frost 8 run (run failed)
DB—Lewis Havel recovered fumble in end zone (pass failed)
Rock—Staudt 24 run (pass failed)
Rushes-yards 56-254 43-222
Comp-att-int. 6-15-2 11-24-1
Penalties-yards 4-30 7-40
ROCKFORD — Jacob Staudt 27-168, Kaden Lyman 19-59, Dillon Schriever 10-28.
DON BOSCO — Cael Frost 33-187, Carson Tenold 6-13, Kendall Becker 1-3, Cael Tenold 2-15, Cade Tenold 1-4.
ROCKFORD — Staudt 6-15-0, 106 yards.
DON BOSCO — Frost 11-24-1, 186 yards.
ROCKFORD — Schriever 5-79, John Fullerton 1-27.
DON BOSCO — Becker 2-43, Lewis Havel 1-20, Cade Tenold 1-5, Cael Tenold 5-98, Carson Tenold 2-20.