CEDAR FALLS — Defending their home turf, members of Cedar Falls' defense delivered a collection of their greatest hits during Friday's state football quarterfinal against No. 7 Waukee inside the UNI-Dome.
Once Cedar Falls' offense broke through with a big play early in the second quarter, this contest quickly escalated into a blowout.
No. 2 Cedar Falls advanced to the Class 4A semifinals for the first time since 2012 with an eye-opening, 40-7 victory. The Tigers (11-0) just missed their sixth shutout when Waukee (8-3) scored on a 73-yard pass play late in the fourth quarter.
Cedar Falls, 4A's top remaining playoff seed, will face Cinderella Southeast Polk (6-5) next Friday for the right to play for a championship.
"All week we just brought up the intensity," said Jack Campbell, the Cedar Falls linebacker and University of Iowa recruit who led his team with nine tackles. "We just had to keep being consistent. Every play, everyone just has to do their job.
"If one player doesn't do their job, then that can cause us to stay on the field. Everyone on the defensive side has bought in, and everyone on the offensive side has bought in. We've just got to keep this thing rolling."
While Waukee used some play-action to grab the linebackers' attention, Cedar Falls made the Warriors and their dual-threat, 1,847-passing yard quarterback Mitch Randall one-dimensional early. Randall was 3 of 10 passing in the first half for 21 yards, and Alexander Paxson recorded Cedar Falls' 18th interception of the season as Waukee didn't cross midfield until the third quarter.
Sam Gary, who finished with 225 yards on 31 carries, used a pair of lengthy first-quarter runs into the red zone that resulted in Matthew Cook field goals of 38 and 24 yards.
As Waukee's defense matched Cedar Falls early, the Tigers continued to come up with stops before Cedar Falls' playmakers on offense eventually opened the game up.
Pinned on his own 1-yard line, junior quarterback Cael Loecher pushed forward for a two-yard run early in the second quarter. He then saw a favorable match-up in his pre-snap read. Loecher got Waukee's safety to bite with a subtle play-action fake and hit Logan Wolf in stride on a slant for a 97-yard, game-breaking touchdown.
"When you give it to Logan, he just needs a little space and he's gone forever," Loecher said, as Wolf upped his season receiving total to 1,110 yards and 20 scores. "That let us settle in."
Following that big play, Cedar Falls added two more touchdowns prior to halftime. Loecher raced 31 yards on a draw before hitting Wolf on a fade from seven yards out. A defensive stop gave the Tigers the football at midfield, and Gary raced 51 yards off a trap with 1:09 until intermission.
Gary added a 30-yard touchdown run in the fourth quarter, and Loecher scored from the goal line. The Cedar Falls QB passed for 129 and rushed for another 42, while Wolf finished with 123 receiving yards.
"I was really nervous coming into this game," Loecher said. "It was a big game. Then as things go by, you just realize that you've got your brothers with you on the field and you've just got to play ball."
Several Tigers are now senior leaders after playing on last year's talented team that saw its postseason run end in the quarterfinal round with a loss at Iowa City West. They've come back determined to finish their final season together on their terms.
"Any time you make the final four in 4A you know you've beat some really good teams," Cedar Falls coach Brad Remmert said. "There's going to be four really good ones left over. For our program, it's a big leap to get back where we were in 2011 and 2012. It's been a lot of hard work by this senior crew to get us there."
110218kw-cedarfalls-waukee-football-03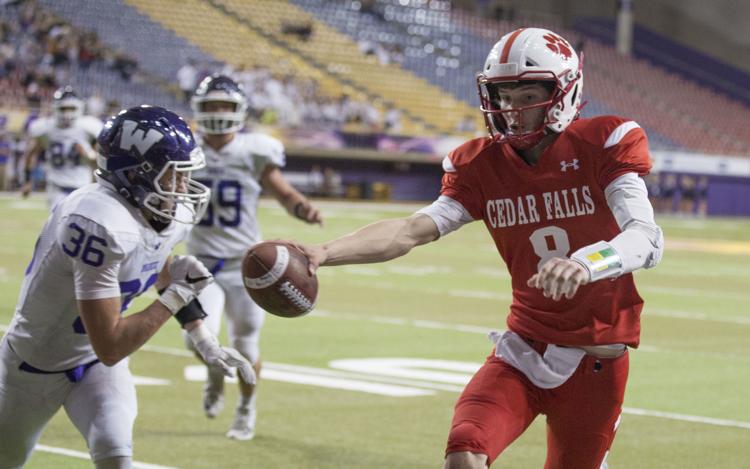 110218kw-donbosco-rockford-football-02
110218kw-cedarfalls-waukee-football-02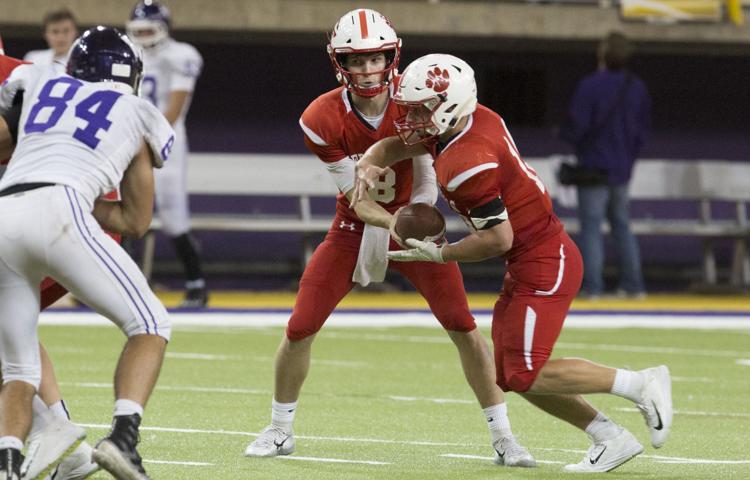 110218kw-donbosco-rockford-football-03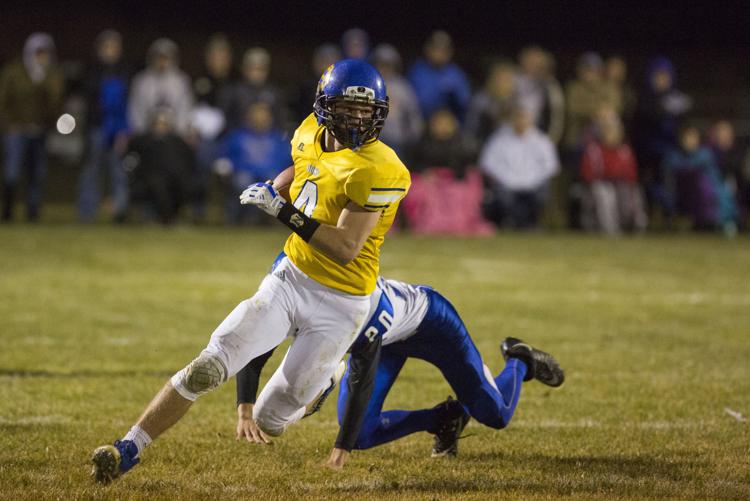 110218kw-donbosco-rockford-football-01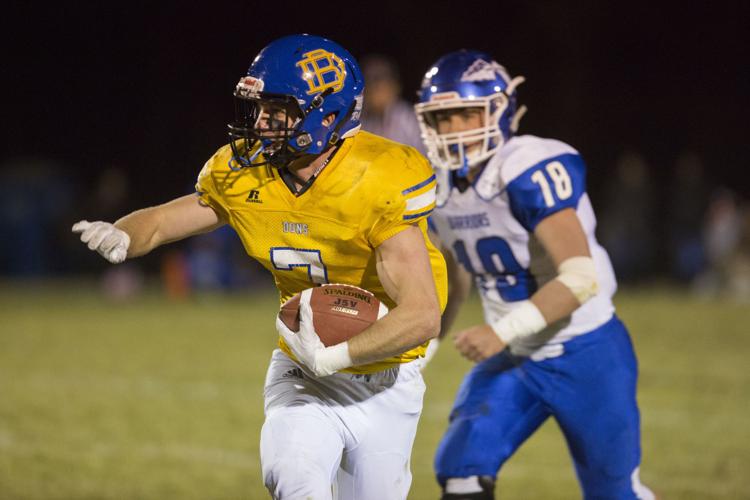 110218kw-cedarfalls-waukee-football-01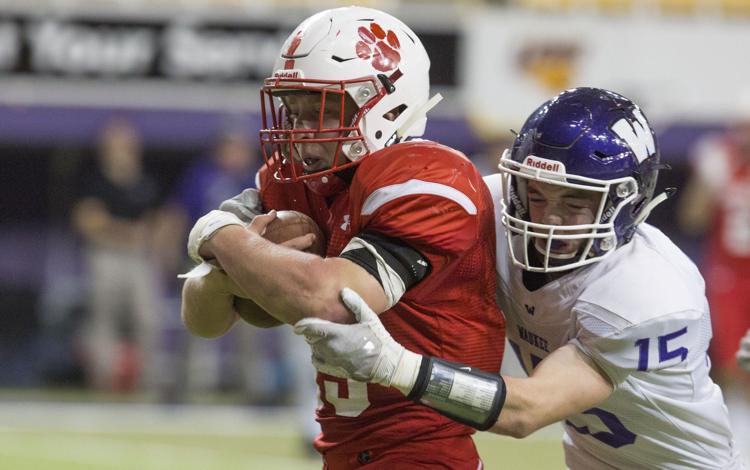 110218ho-xavier-decorah-6
110218ho-xavier-decorah-3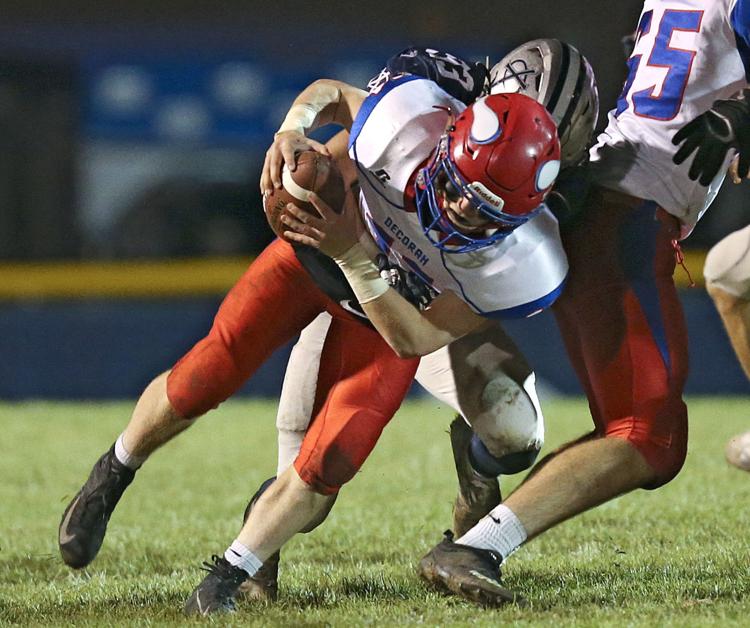 110218ho-xavier-decorah-4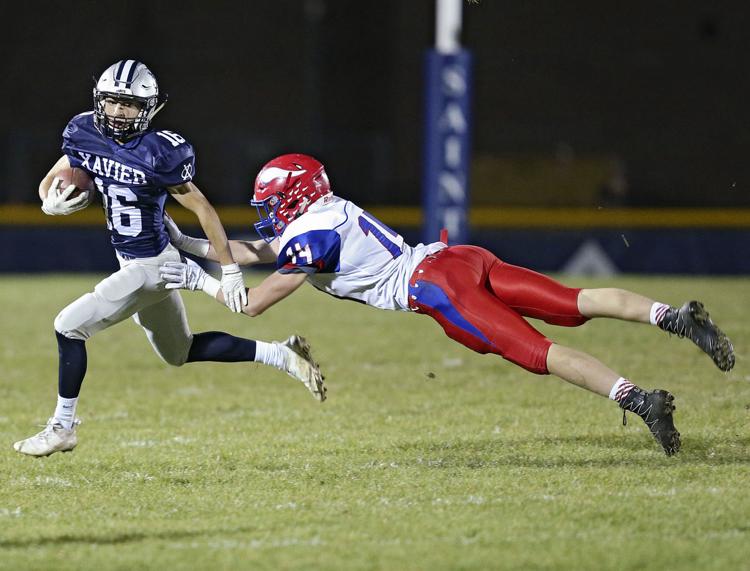 110218ho-xavier-decorah-5
110218ho-xavier-decorah-1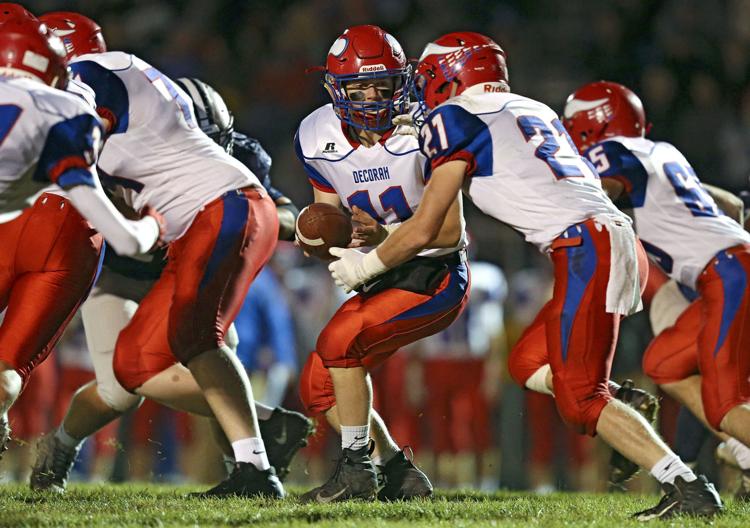 110218ho-xavier-decorah-2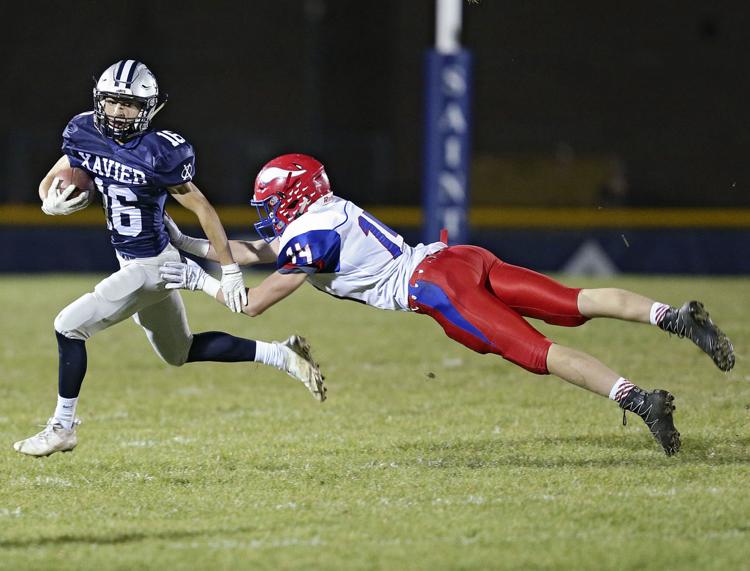 110218ho-xavier-decorah-7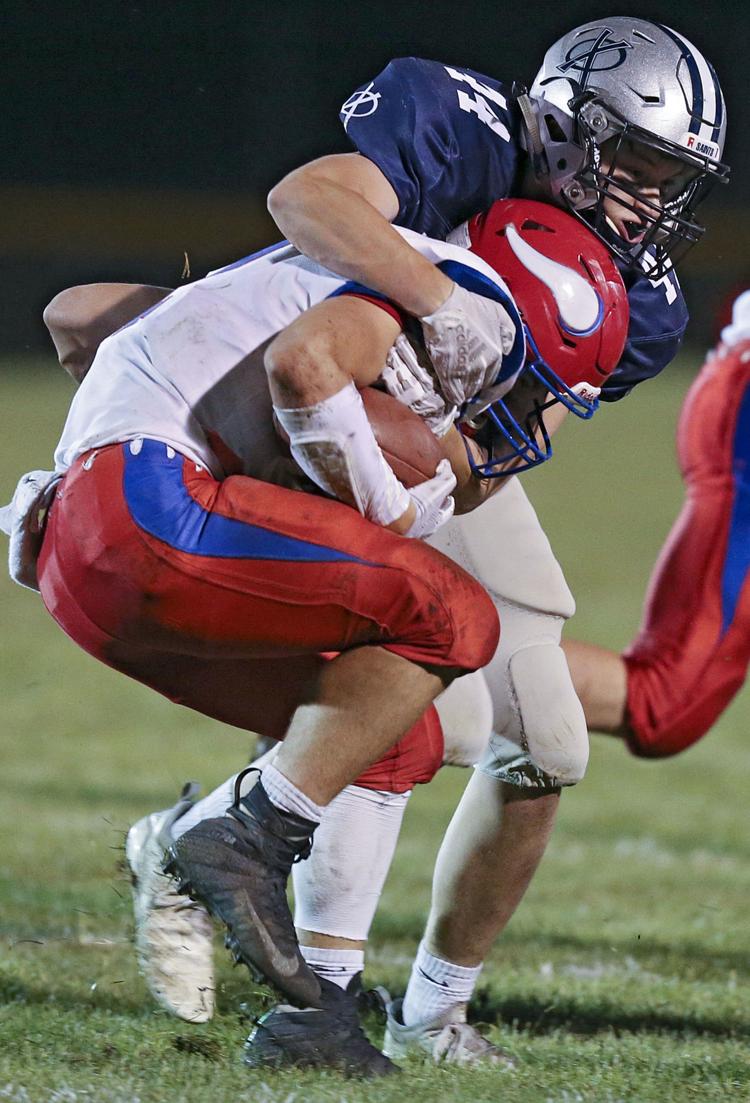 Cedar Falls 6 21 0 13 — 40
CF — Logan Wolf 97 pass from Cael Loecher (Cook kick)
CF — Wolf 7 pass from Loecher (Cook kick)
CF — Sam Gary 51 run (Cook kick)
CF — Gary 30 run (PAT blocked)
CF — Loecher 1 run (Cook kick)
Wau — Zach Eaton 73 pass from Mitch Randall (Cade Tjaden kick)
Rushes-yards 35-128 45-279
Comp-att-int 13-26-1 6-16-1
Penalties-yards 10-82 0-0
WAUKEE — Mitch Randall 21-83, Alex Lindquist 9-33, Zach Eaton 2-7, Cole Randall 1-3, Blake Espeland 1-2, Ethan Okoduwa 1-0.
CEDAR FALLS — Sam Gary 31-225, Cael Loecher 9-42, Chip Custer 4-9, Western Graham 1-3.
WAUKEE — Randall 13-26-1, 169 yards.
CEDAR FALLS — Loecher 6-15-1, 129 yards, Wolf 1-0-0, 0 yards.
WAUKEE — Sam O'Dell 6-29, Zach Eaton 3-98, Jalen Martinez 2-28, Edward Saidat 1-12, Lindquist 1-2.
CEDAR FALLS — Wolf 5-123, Frericks 1-6.
Get in the game with our Prep Sports Newsletter
Sent weekly directly to your inbox!