CEDAR RAPIDS — Before he conducted a postgame interview, Duane Schulte politely asked if he could be a father for a few minutes first.
The Cedar Rapids Xavier football coach stood with other Saints parents, watching and shooting photos as 31 seniors lined up together and walked the grass turf at Saints Field for the last time. This group never lost a game here, from their freshman years to Friday night's 42-6 win over Decorah in a Class 3A playoff quarterfinals.
Those seniors included the coach's youngest son. Quinn, who ran for a touchdown and threw for another. A Schulte has quarterbacked Xavier for eight straight seasons: from Reggie to Bryce to Quinn.
Duane Schulte held in the emotions of this postgame moment well. At least until Quinn came over, gave him a hug and said "I love you, dad."
Then the tears started flowing.
"It's surreal in a way," Coach Schulte said. "I'm just trying to soak it all in, you know? The last time for these guys on this field. It's been fun coaching them."
Top-ranked Xavier (11-0) dominated a rematch of a regular-season game the Saints won, 45-3. The yardage totals told the entire story here, as Xavier had 400 yards to Decorah's 37.
Running back Braden Stovie scored three first-half touchdowns, including a 75-yard reception on a wheel route. He finished with 150 yards rushing on 17 attempts.
Nathan Skala added a 53-yard punt return for score in the first half, as Xavier built a 28-0 halftime lead. Schulte and fullback Jon Bell had TD runs in the second half, the continuous clock going into motion for the 10th time in Xavier's 11 games this season.
The exception was last week's 14-6 first-round escape of Pella.
This was not a good matchup offensively for Decorah (7-4). The Vikings are a run-heavy team, with Xavier having a run-stuffing defense.
Decorah did not complete a pass in the regular-season game and completed one Friday night, for one yard. The Vikings' lone points came on Kailer McCabe's 98-yard kickoff return in the third quarter.
That was his third this season.
110218kw-cedarfalls-waukee-football-03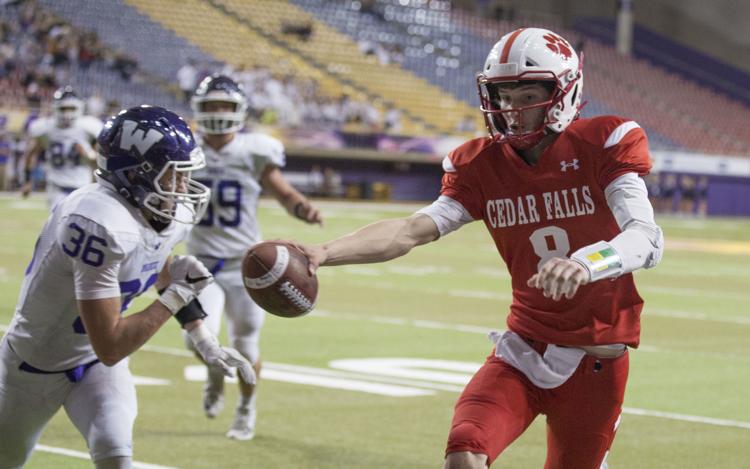 110218kw-donbosco-rockford-football-02
110218kw-cedarfalls-waukee-football-02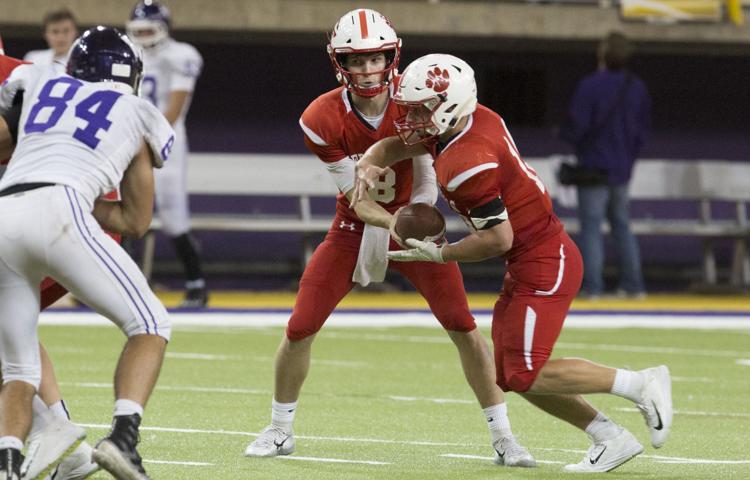 110218kw-donbosco-rockford-football-03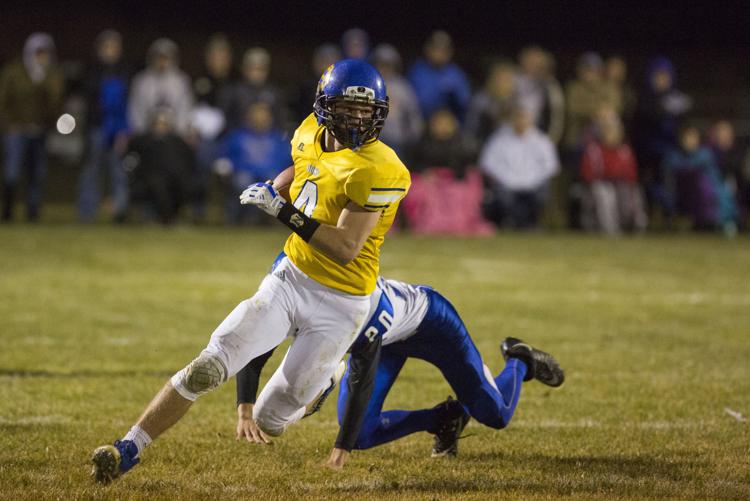 110218kw-donbosco-rockford-football-01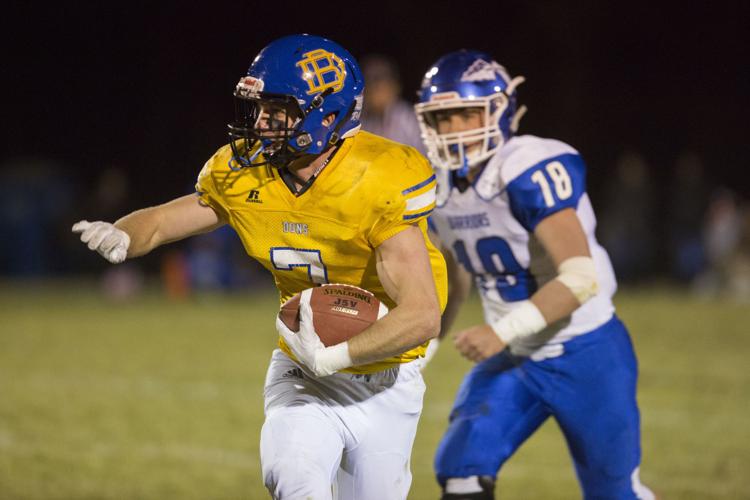 110218kw-cedarfalls-waukee-football-01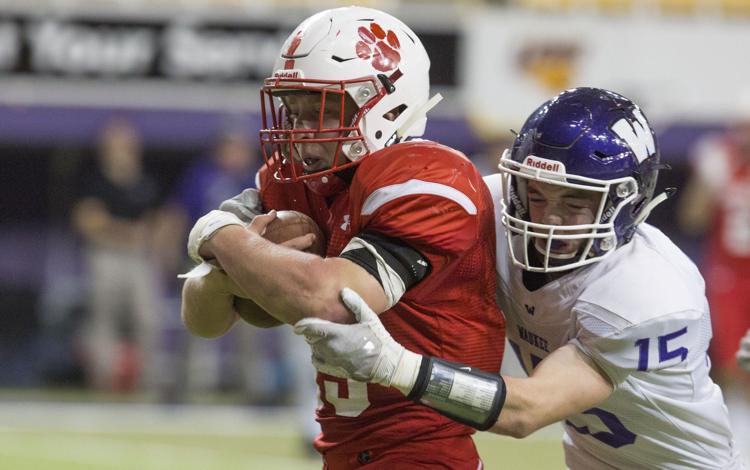 110218ho-xavier-decorah-6
110218ho-xavier-decorah-3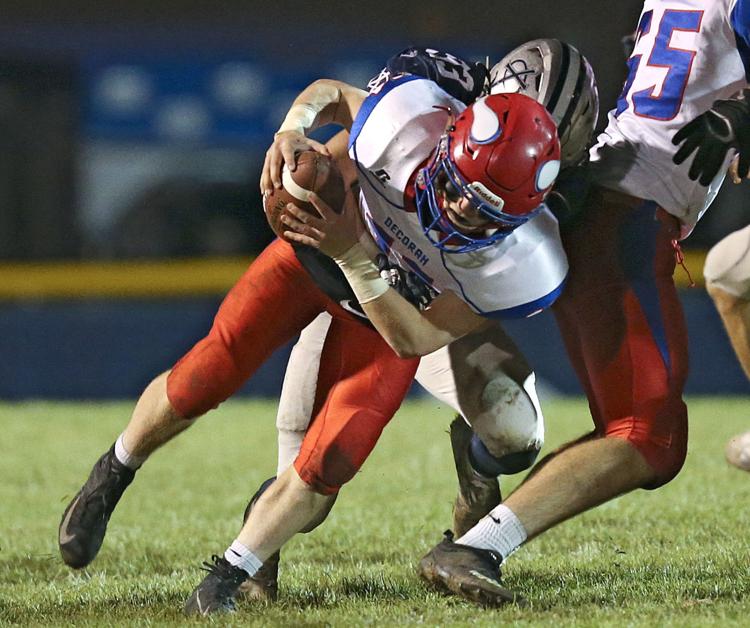 110218ho-xavier-decorah-4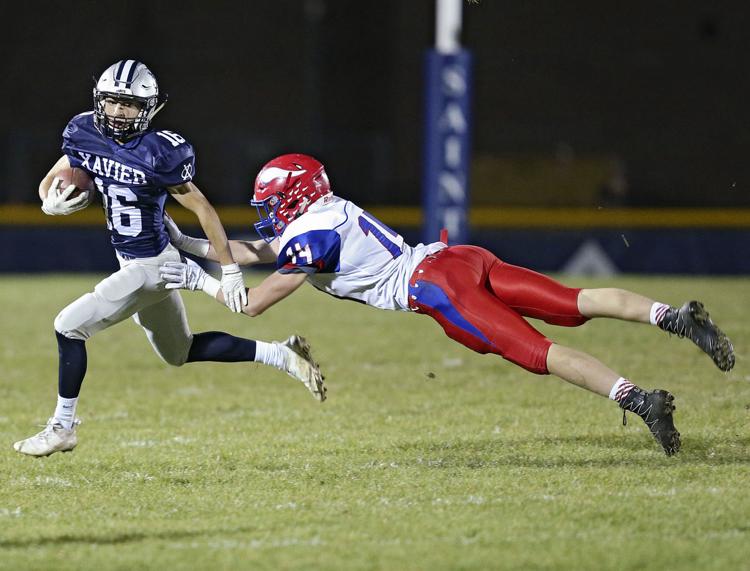 110218ho-xavier-decorah-5
110218ho-xavier-decorah-1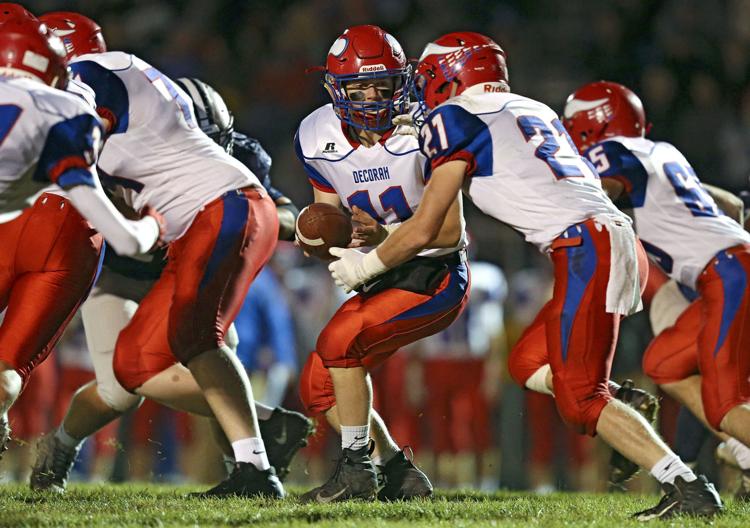 110218ho-xavier-decorah-2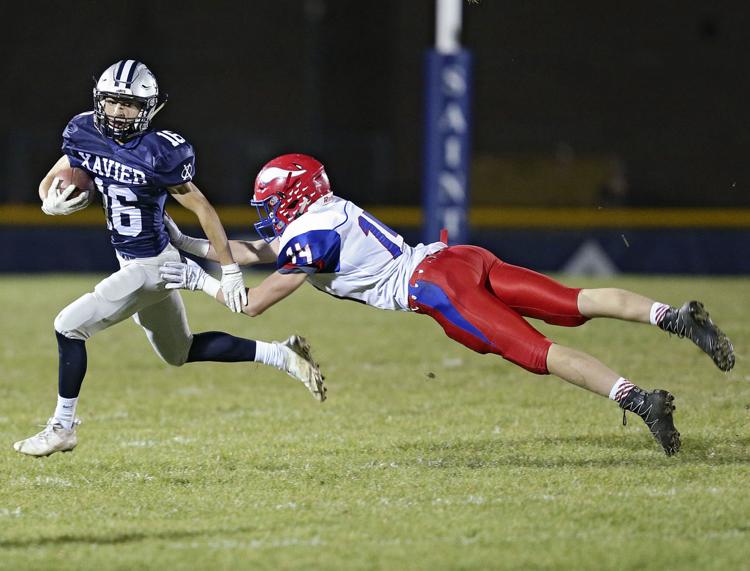 110218ho-xavier-decorah-7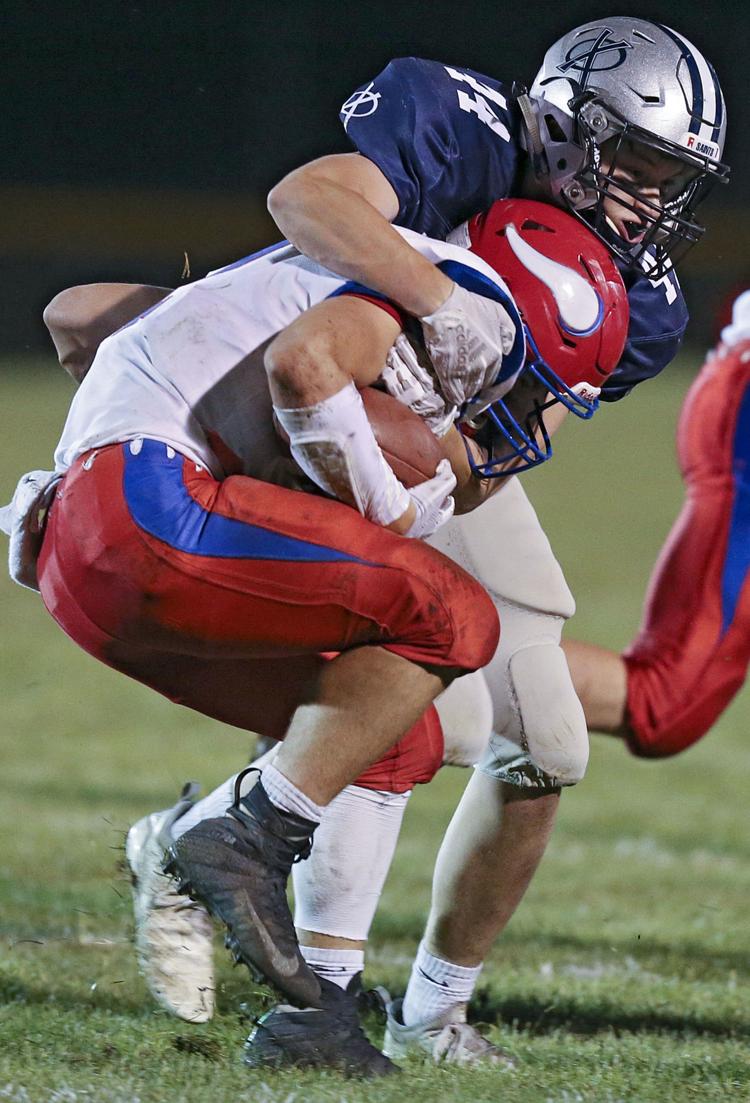 C.R. Xavier 42, Decorah 6
C.R. Xavier 21 7 14 0 — 42
CRX — Braden Stovie 32 run (Ben Conrad kick)
CRX — Stovie 20 run (Conrad kick)
CRX — Nathan Skala 53 punt return (Conrad kick)
CRX — Stovie 75 pass from Quinn Schulte (Conrad kick)
CRX — Jon Bell 2 run (Conrad kick)
Dec — Kailer McCabe 98 kickoff return (run failed)
CRX — Schulte 1 run (Conrad kick)