DIKE -- Don Betts knows as well as anyone what it takes to make a deep run in the high school football playoffs.
Dike-New Hartford's 41-6 Class 1A victory over Jesup Friday, the veteran head coach noted, was just one small step in the right direction.
The Wolverines (6-2) certainly didn't overpower the J-Hawks (2-6), but they made enough big plays to move on to a second-round matchup next Friday against 6-1 South Central Calhoun in Lake City. The Titans crushed Sioux Central 46-7 in their postseason opener.
"I'm happy with the win, let's leave it at that," said Betts.
Jesup owned a 19-9 advantage in first downs and a 76-32 edge in total offensive snaps, but Dike-New Hartford's six touchdown plays ranged from 17 to 86 yards. And although the Wolverine defense was on the field for much of the game, it surrendered just 116 rushing yards on 34 attempts and came up with four stops on fourth down with the J-Hawks deep in D-NH territory.
"I thought Jesup's kids played their tails off," said Betts. "We were able to make enough plays to win. We've got some playmakers. If we give them just half a chance, they make big plays for us. We were able to do that tonight."
The game got off to an ominous start when both teams threw interceptions on their first offensive plays and the Wolverines fumbled an early punt. But D-NH got one of those fourth-down stops with Jesup at the D-NH 20 and three plays later Nathan Moore hit Dane Fuller with a short pass. With the help of a key downfield block by Devon Kollasch, Fuller went 78 yards for the game's first score.
The Wolverines found more big play lightning from Drew Larsen. He raced 60 yards for a touchdown at the 3:12 mark of the first quarter, then bolted 86 for another TD just over two minutes later.
Suddenly, Dike-New Hartford owned a 20-0 lead.
"They stack the box a lot so certain plays would hopefully get a guy out of place so we could break one," Larsen said of the game plan.
The 6-foot-3 senior also was quick to credit his offensive line.
"Coming in, we had a young line," said Larsen. "Each game I can see them getting better and better, getting to where they need to be and just making the holes bigger."
Jesup moved the ball effectively and controlled the clock in the second quarter, but had nothing to show for it. The J-Hawks took possessions to the Wolverine 9 and 35, but turned it over on downs both times. Then, in the final seconds of the half, they stalled out at the D-NH 6, lined up to try a 23-yard field goal and ended up throwing an incomplete pass after an errant snap.
"I thought we played better early than late," said Betts, whose team ran just nine plays in the second quarter while Jesup snapped it 26 times. "We got up 20 there early in the first quarter and I thought we kind of took our foot off the gas a little bit and kind of let them back in it and let them really make a game of it.
"But we only gave up six points and any time you do that, that's a good night defensively."
The Wolverines extended their lead to 28-0 on a 17-yard scoring run by Larsen, who finished with 181 yards on 11 carries. Jesup responded with a 73-yard drive capped by quarterback Jace Pilcher's four-yard touchdown run, but D-NH snatched the momentum right back when Moore scrambled out of trouble and scooted 70 yards to the end zone to make it 35-6 with 1:49 remaining in the third. Fuller capped the scoring with a 21-yard touchdown catch just two minutes into the fourth.
Now it's on to South Central Calhoun.
Betts hasn't seen this year's Titans play yet, but he's familiar with the program.
"I know they're very well-coached," he said. "They play physical football. It'll be a grind it out, run the football down your throat type offense. We're going to have to play better next week than we did tonight if we're going to have a chance against them. They're a really good football program."
101620-jrn-dnh-jesup 5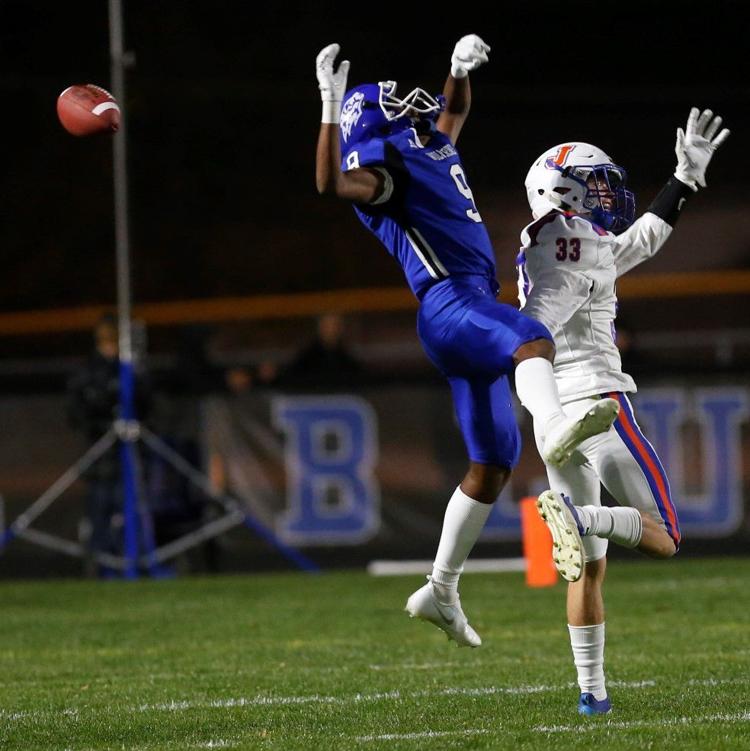 101620-jrn-dnh-jesup 6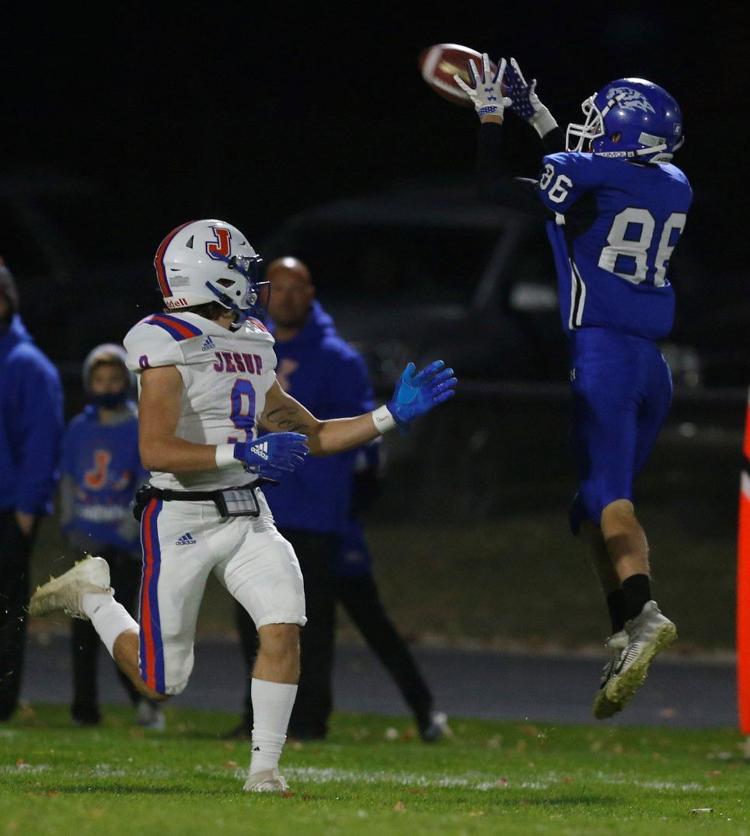 101620-jrn-dnh-jesup 3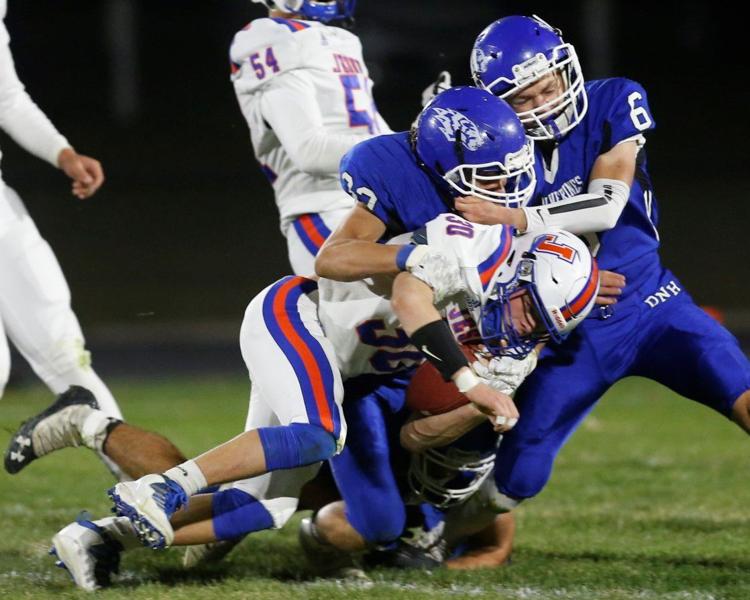 101620-jrn-dnh-jesup 4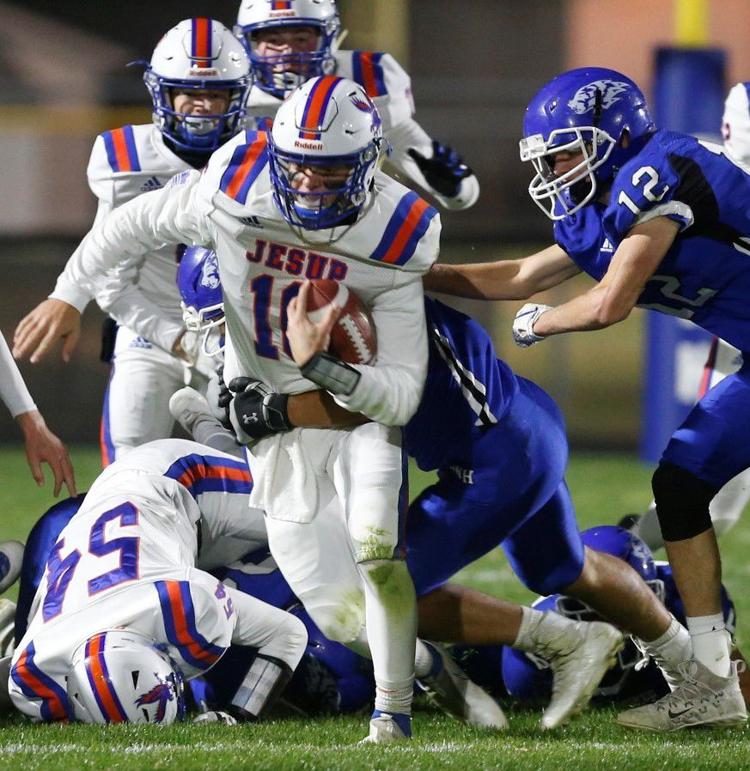 101620-jrn-dnh-jesup 2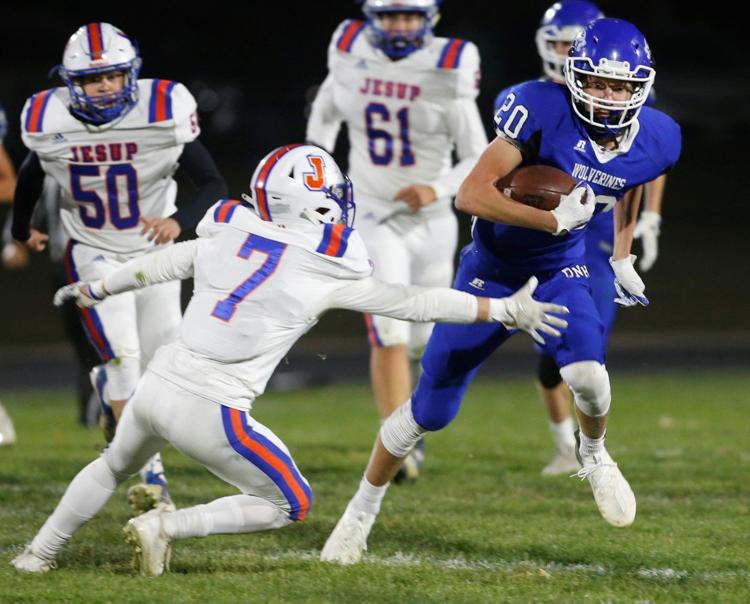 101620-jrn-dnh-jesup 1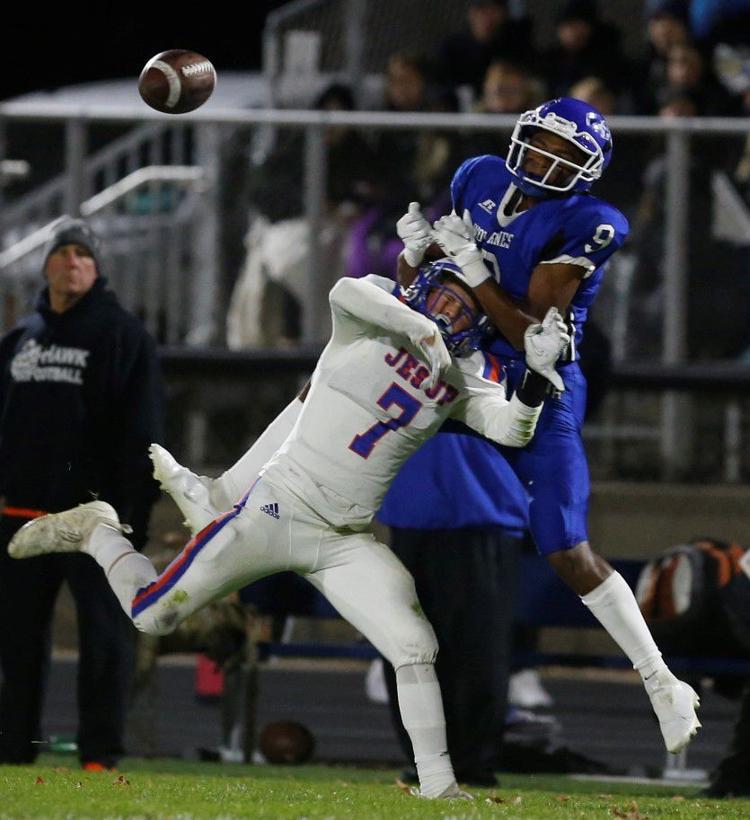 100420-jrn-columbus-jesup 7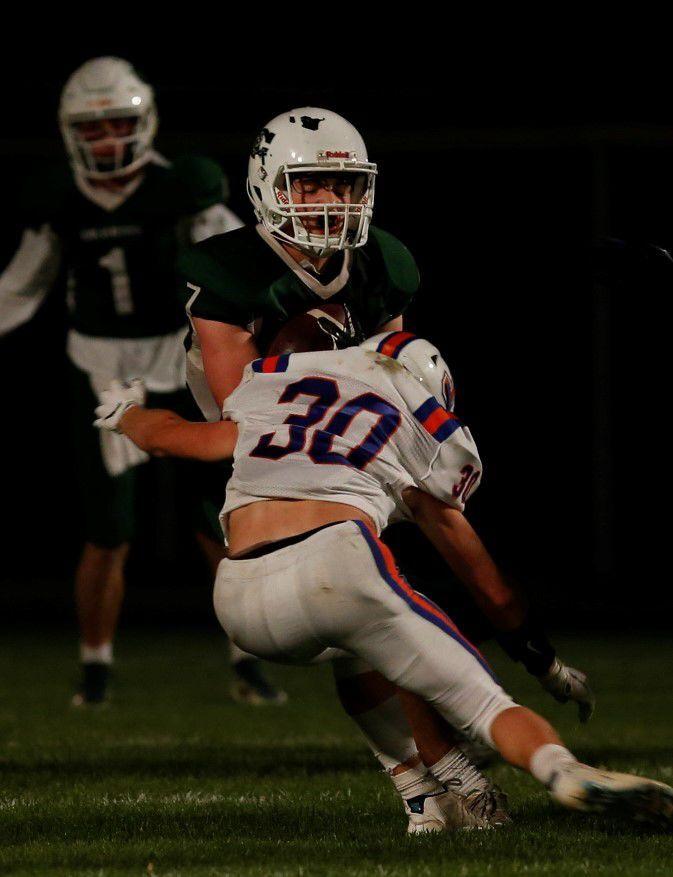 100420-jrn-columbus-jesup 6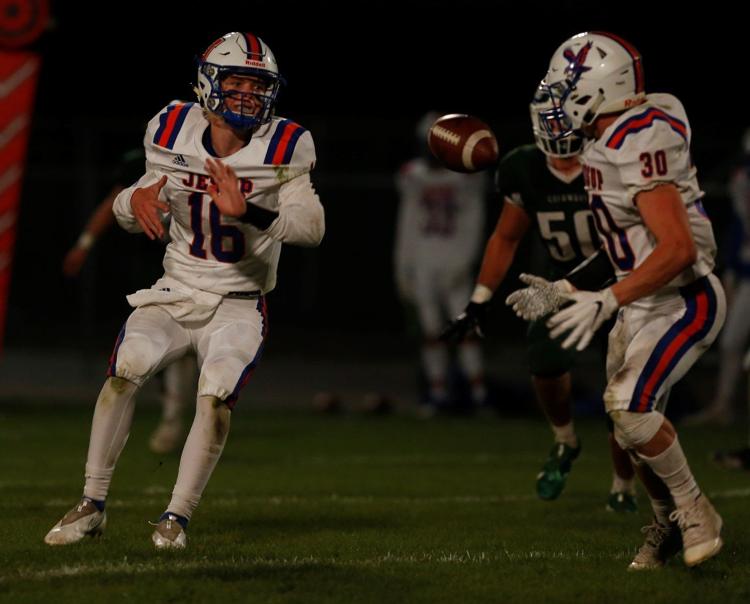 100420-jrn-columbus-jesup 4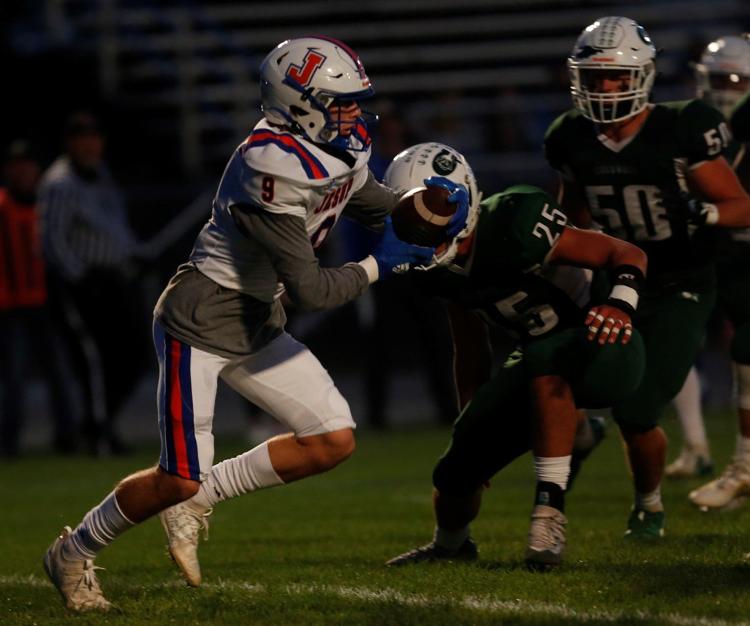 091820bp-ap-dnh-fb-3
090420bp-grundy-center-dnh-1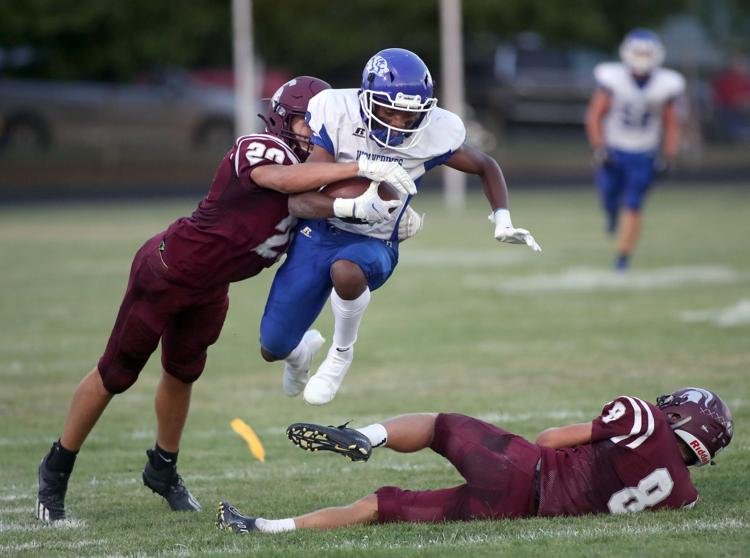 090420bp-grundy-center-dnh-6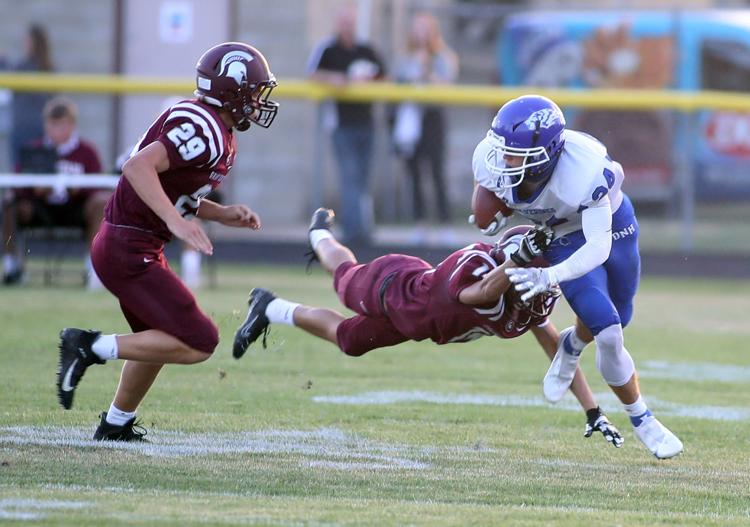 090420bp-grundy-center-dnh-4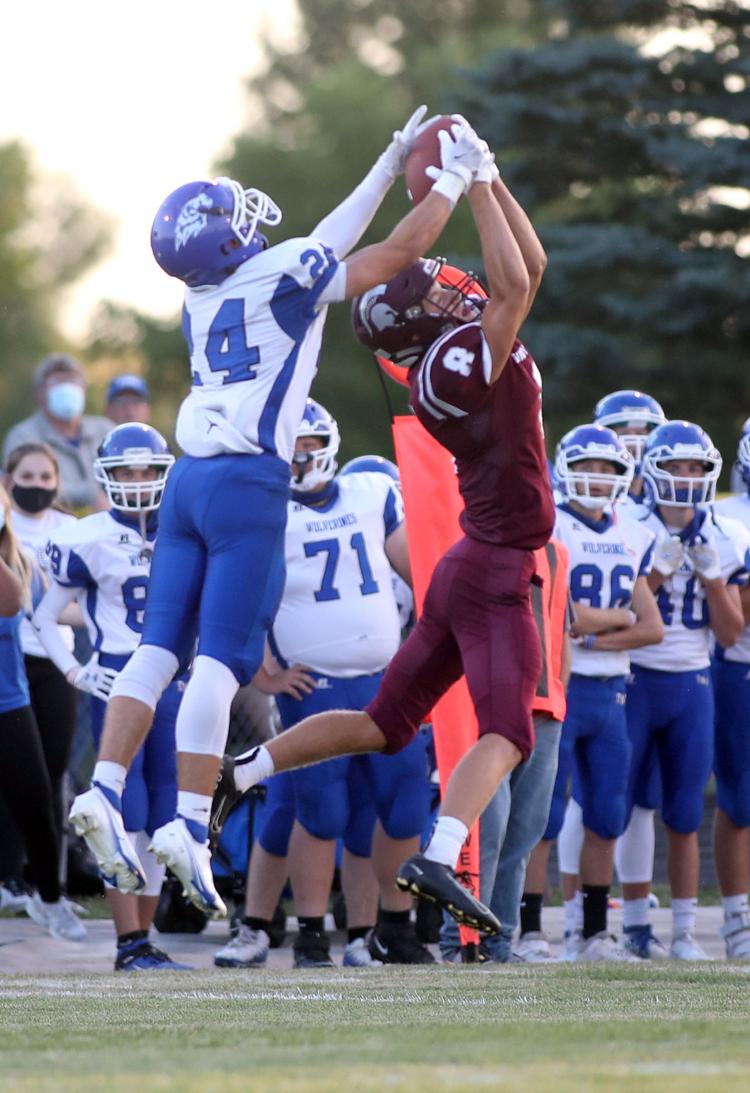 Get in the game with our Prep Sports Newsletter
Sent weekly directly to your inbox!