GRUNDY CENTER — This year's North Tama football team has a little bit of everything.
There's battle-tested veteran coach Tom McDermott, whose players will run through walls for him. A relentless defense that buckles down with its back to the wall. An imposing offensive line that breaks opponents as the game progresses. A pair of quarterbacks who offer contrasting run-first styles of power and elusiveness. And a receiver who continues to come up with big plays when the game is hanging in the balance.
Tayten Payne and his resilient North Tama teammates did it again Friday night in a district showdown of undefeated teams at Grundy Center.
Payne saw his slant route was well-defended, and cut back to the corner of the end zone where he hauled in a one-handed catch off Gabe Kopriva's pass for a go-ahead touchdown with 11 seconds remaining. As a result, No. 3 North Tama saw its dream season continue with a 14-13 win over No. 4 Grundy Center.
"Our team is known for not giving up until the clock hits zero," Payne said. "McDermott pushes us to never stop, keep going as hard as you can until that clock hits zero. We've been in this situation before, so we know what to do and how to do it."
Two weeks earlier, Payne recorded a 61-yard, go-ahead touchdown with 19 seconds left on the clock during a road win at Hudson. Similar to that contest, North Tama's passing attack had struggled Friday until its last offensive play. Sophomore quarterback Kopriva, filling in for suspended Skyler Staker, was 2 of 8 passing with an interception until he came up clutch with the game on the line.
"Gabe is a pretty heady athlete," McDermott said. "He's a competitor. I've coached his dad and uncles and all kinds of relatives, and they're all that way. They're competitors."
Grundy Center (5-1, 1-1) placed North Tama in a significant first-half hole, but was unable to land an early knockout blow.
An interception by Cale Hendricks preceded Grundy Center's first touchdown, and the Spartans added a second score from running back Zack Opheim in the first quarter after Wes Willis knocked the ball loose on the North Tama 19.
Two opportunities to build on that lead evaporated when North Tama's defense came up with stops inside the 10-yard line, forcing a pair of field goal attempts that didn't get off due to errant long snaps in the second quarter. The Redhawks (6-0, 2-0) managed just 44 first-half rushing yards and didn't have a completion, but they remained within striking distance.
"You give a good football team like that an out, and they're going to take advantage of it," Grundy Center coach Travis Zajac said.
North Tama's defense stepped up in the second half, and the Redhawks began to move the ball behind an offensive line that picked up strength. Running back Noah Weber capped a lengthy third-quarter drive with a two-yard touchdown run as part of his 77-yard game on 17 carries to make it a one-score contest.
Twice North Tama's offense had the wind taken out of its sails in the fourth quarter before the go-ahead touchdown. A trick play resulted in a turnover on a fumbled snap from the Grundy Center 6-yard line. Spartans' defensive tackle Kolby Muller then led a stop on a fourth-and-two play from their 18 with 2:20 remaining.
The third time was the charm.
North Tama's defense allowed the Redhawks to get the ball back with 1:04 remaining on the Grundy Center 40. Kopriva ran a successful two-minute drill, overcoming a dropped pass in the end zone before finding Payne for the go-ahead TD.
Kopriva finished with 100 rushing yards on 15 carries after making the move to QB from wide receiver.
While North Tama, has already played the top teams in its district, Grundy Center still has strong challenges against Hudson and Wapsie Valley remaining.
"Now we're going to find out what we're made of," Zajac said. "This is a punch in the gut, but I know this community and these kids are going to rally around each other."
100419bp-waterloo-east-indee-fb-1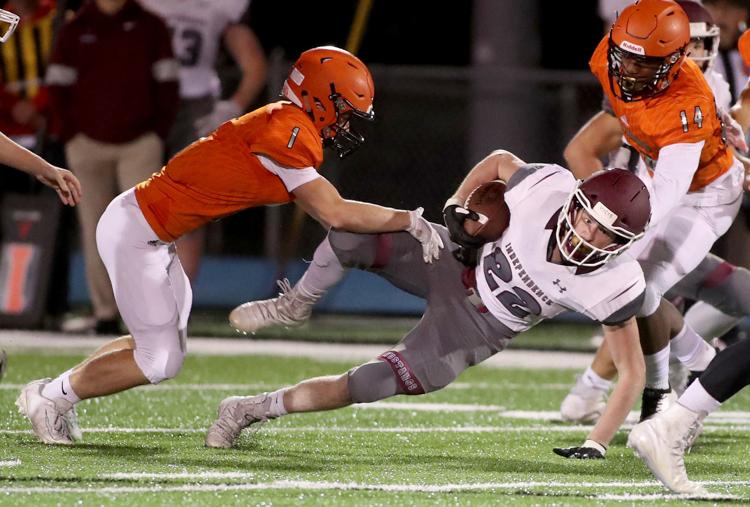 100419bp-waterloo-east-indee-fb-2
100419bp-waterloo-east-indee-fb-3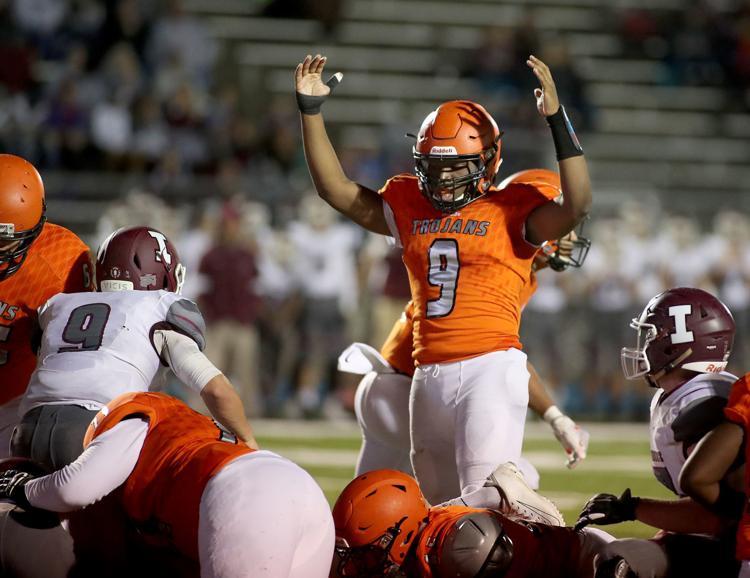 100419bp-waterloo-east-indee-fb-4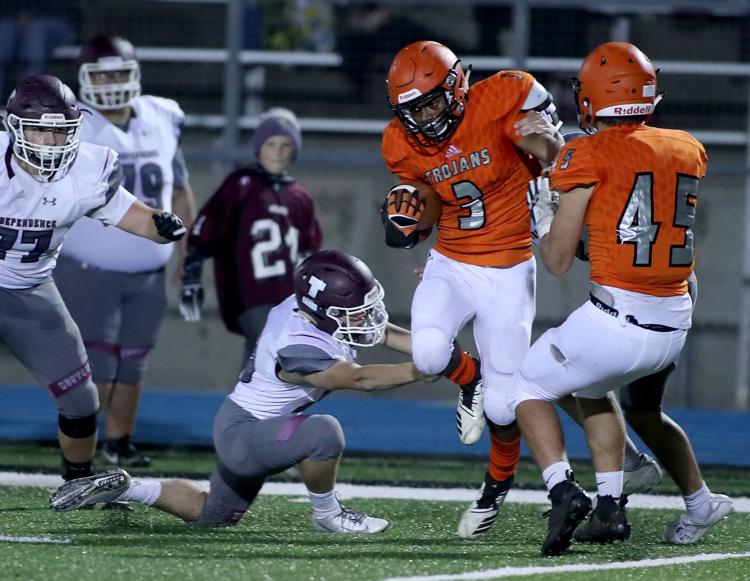 100419bp-waterloo-east-indee-fb-5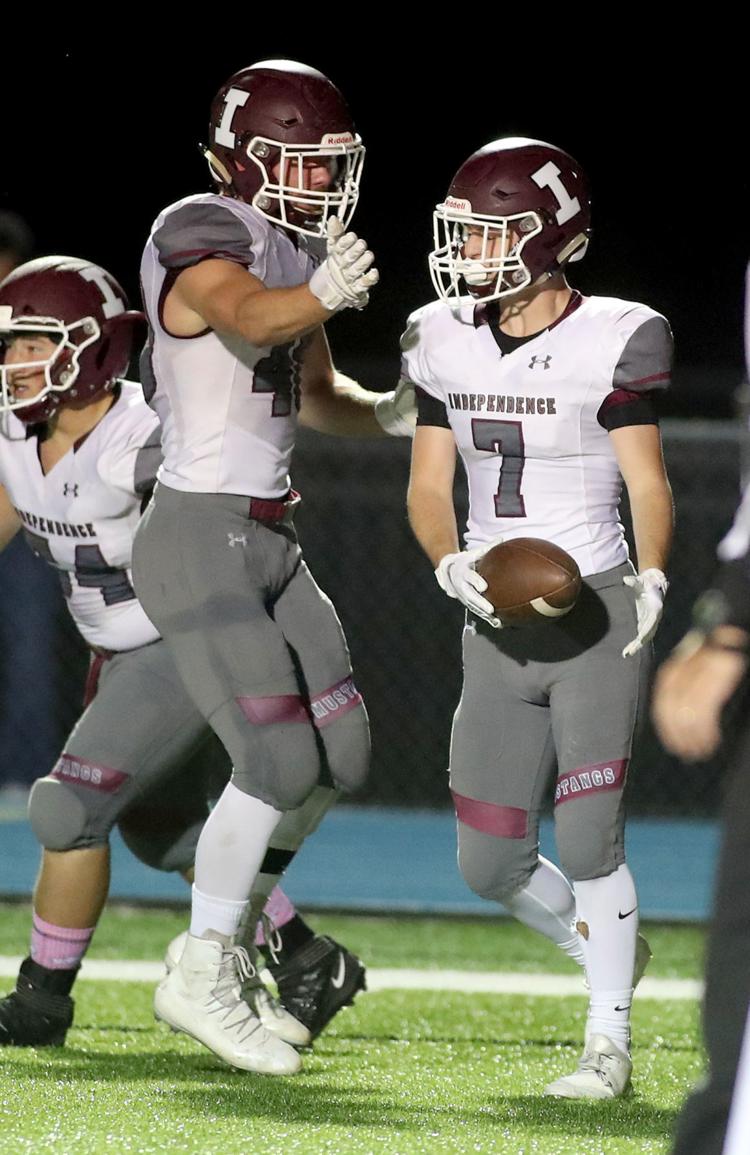 100419bp-gc-n-tama-fb-1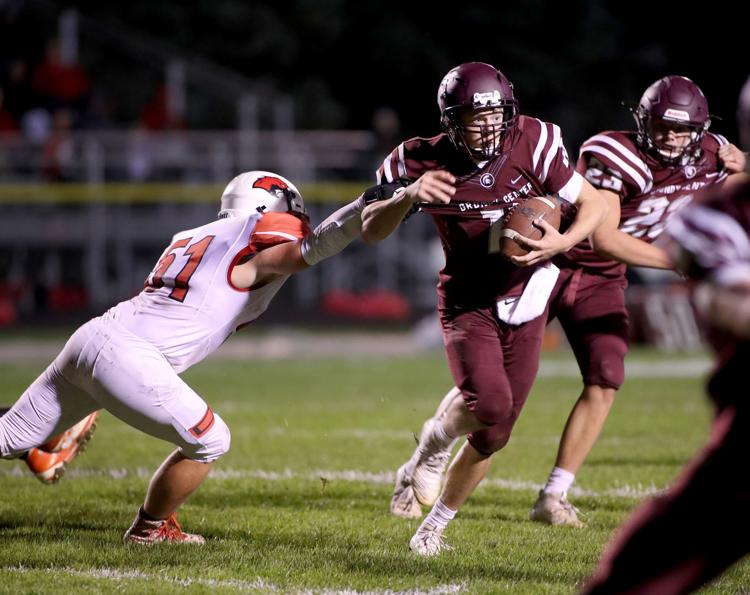 100419bp-gc-n-tama-fb-2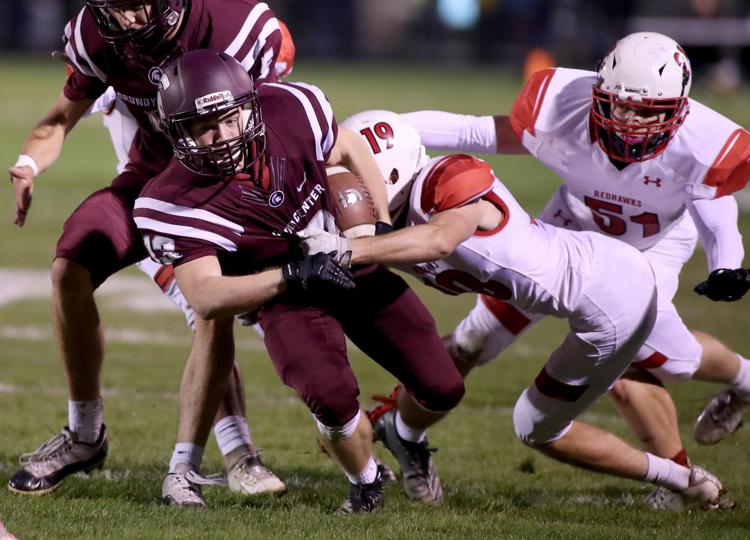 100419bp-gc-n-tama-fb-3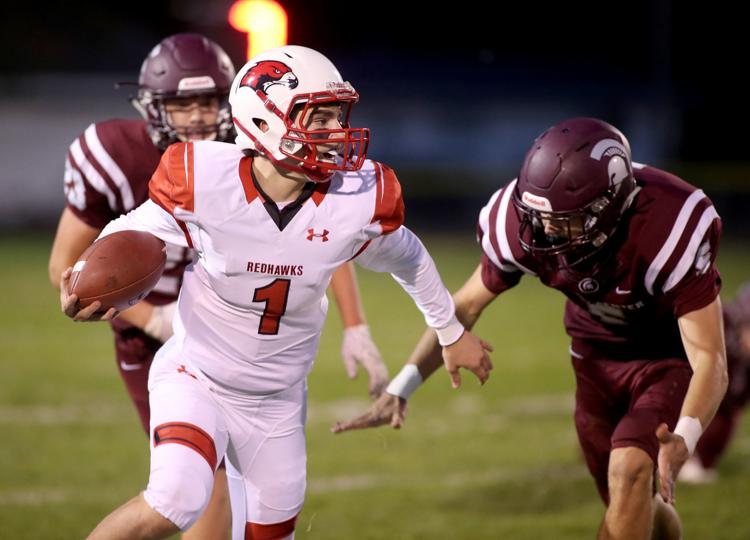 100419bp-gc-n-tama-fb-4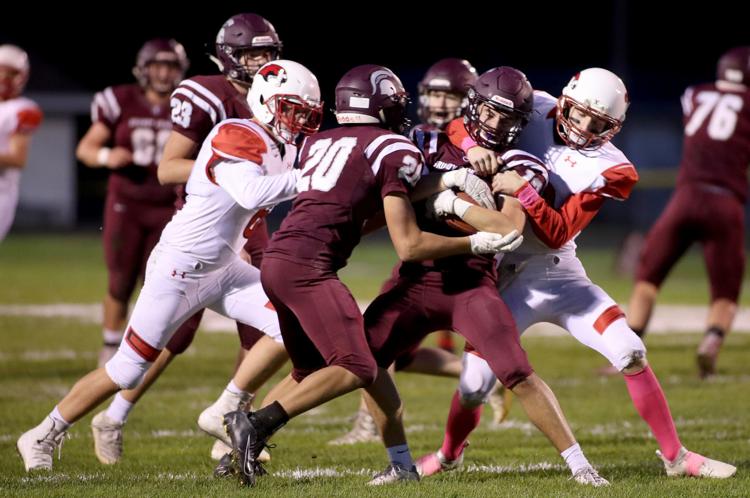 100319ho-cf-jefferson-2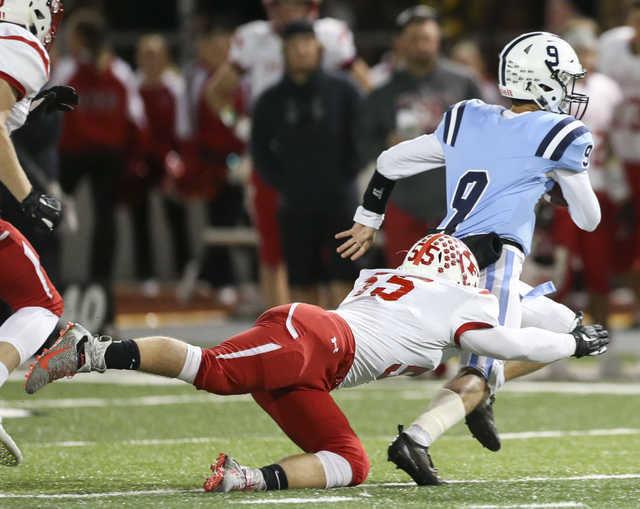 100319ho--cf-jefferson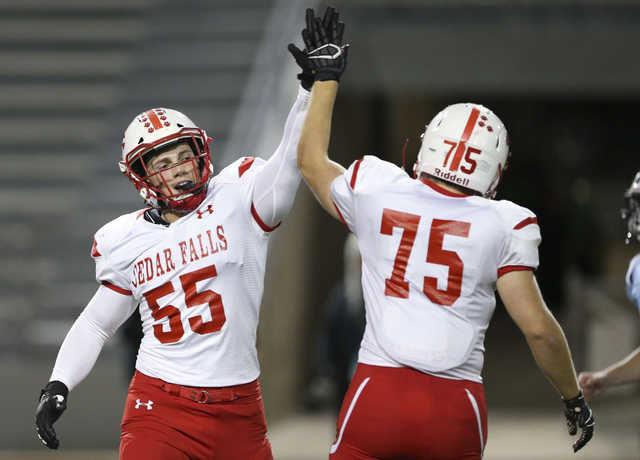 North Tama 14, Grundy Ctr. 13
Grundy Ctr. 13 0 0 0 — 13
You have free articles remaining.
GC — Zack Opheim 1 run (Cale Hendricks kick)
GC — Opheim 3 run (kick failed)
NT — Noah Weber 2 run (Gabe Kopriva kick)
NT — Trayten Payne 14 pass from Gabe Kopriva (Kopriva kick)
Rushes-yards 39-169 43-109
Penalties-yards 6-55 9-95
NORTH TAMA — Gabe Kopriva 15-100, Noah Weber 17-77, Luke Pennell 6-11, Team 1-minus 19.
GRUNDY CENTER — Zack Opheim 23-83, Logan Knaack 14-40, Cole Lehr 2-5, Team 4-minus 19.
NORTH TAMA — Kopriva 3-9-1,41 yards.
GRUNDY CENTER — Knaack 6-8-0, 91 yards, Dayne Zinkula 1-1-0, 5 yards.
NORTH TAMA — Tayten Payne 1-14, Luke Pennell 1-7, Noah Weber 1-20.
GRUNDY CENTER — Cale Hendricks 2-42, Nick Asher 2-33, Matt Jensen 2-16, Jensen Clapp 1-5.