WATERLOO — Seventh-ranked Independence had crushed its first five opponents by an average of 42 1/2 points a game.
The Mustangs got a more stern test Friday at Memorial Stadium, but were more than up for the challenge in a 35-14 win over Waterloo East to improve to 6-0 overall and 2-0 in Class 3A, District 3 action.
Logan Schmitt rushed for 127 yards and two scores, and he passed for 221 yards and two more scores to help keep Independence perfect.
"I thought we left a few plays out there, but found a way to make enough and answer back every time we had to," Mustangs coach Justin Putz said.
Independence got the jump on East on its first play when Schmitt hit Kaleb Lamphier for a 51-yard gain on a wide receiver screen. That set up a Schmitt five-yard touchdown run as the Mustangs led 7-0 just 48 seconds into the game.
Independence recovered an onside kick after that score, but East (2-4, 1-1) held tight on defense and forced a punt which was a precursor to a good first half between the two teams.
The Trojans with their first possession drove into Mustang territory, but Independence stuffed East on a fourth-and-short at the Mustang 38. After the Trojans forced another punt, East again drove into Independence territory only to be stuffed again on a fourth-and-one from the Mustang 41.
"The fourth-down stops hurt us," Trojans head coach Xavier Leonard said.
"It was huge," Putz said of the fourth-down stops. "We knew we were going to have to make plays against an athletic quarterback, a really good running back and some receivers I like a lot, too. It forces you to play disciplined, team defense and assignment football and our guys did that on some really big downs."
A 37-yard pass from Schmitt to Brady set up Schmitt's second five-yard touchdown run that made it 14-0 with 10:08 left in the second.
East finally got on the scoreboard when it recovered a fumbled punt at the Independence 20. A 16-yard pass from Dylan Reyes to Tyrell Newman set up Reyes' one-yard touchdown plunge with 57 seconds left to half.
But Independence needed just 20 seconds to go 56 yards and Schmitt hit Webb for a 21-yard touchdown with 37 seconds left in the half for a 22-6 halftime lead.
"That is a well-coached football team that is undefeated," Leonard said. "That is what you do when you've won six games in a row."
Independence picked off Reyes on East's first possession of the third quarter, and starting at the Trojan 18, the Mustangs didn't waste the opportunity. Schmitt hit Webb for an 11-yard score and it was 28-6 just 1 minute, 46 seconds into the third.
East responded as a 42-yard pass from Reyes to Newman sparked the Trojans, and Reyes found Ramir Scott on a slant for a 15-yard score to pull East within 28-14 with 8:20 left in third.
The game turned defensive the rest of the way until Independence went on a 14-play, 75-yard drive that ate up 7:40 of the clock and ended with Lamphier's four-yard touchdown run with 5:24 left in the game.
East's Reyes threw for 203 yards on 15 of 29 passing, while Kjuan Owens rushed for 75 yards on 18 carries. He had 71 of those yards in the first quarter.
"They have been blowing people out all season long and we played them very tough," Leonard said. "We learned a lot. We learned a lot about ourselves. We are still in the hunt to get a postseason shot. We just have to finish off the season strong."
The game was held up for about 15-20 minutes in the third quarter when Trojan offensive linemen Riley Krall was injured. He was attended to by medical personnel from both teams before being placed on a stretcher and taken to a waiting ambulance.
100419bp-waterloo-east-indee-fb-1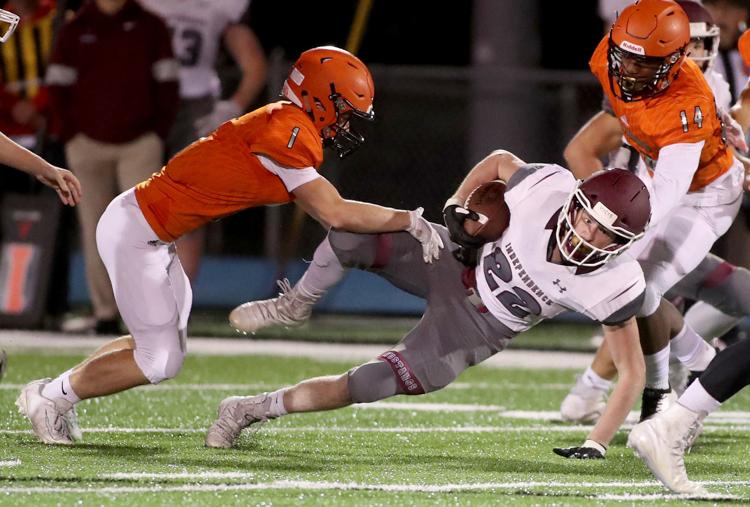 100419bp-waterloo-east-indee-fb-2
100419bp-waterloo-east-indee-fb-3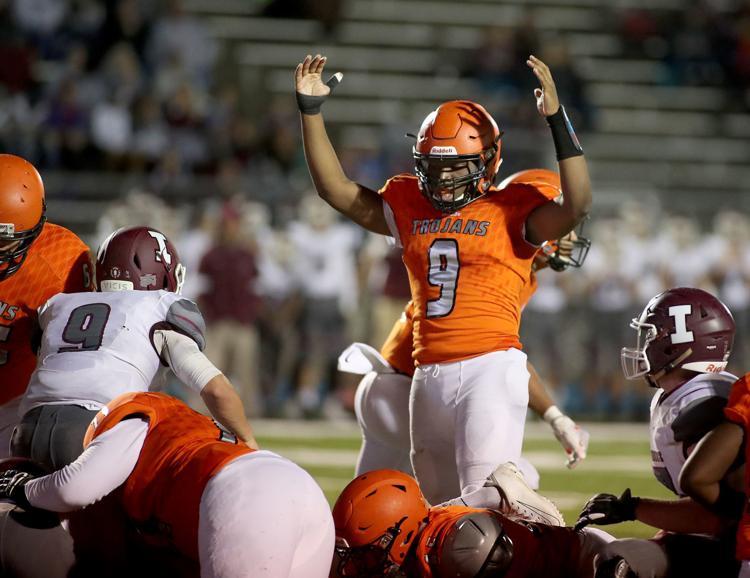 100419bp-waterloo-east-indee-fb-4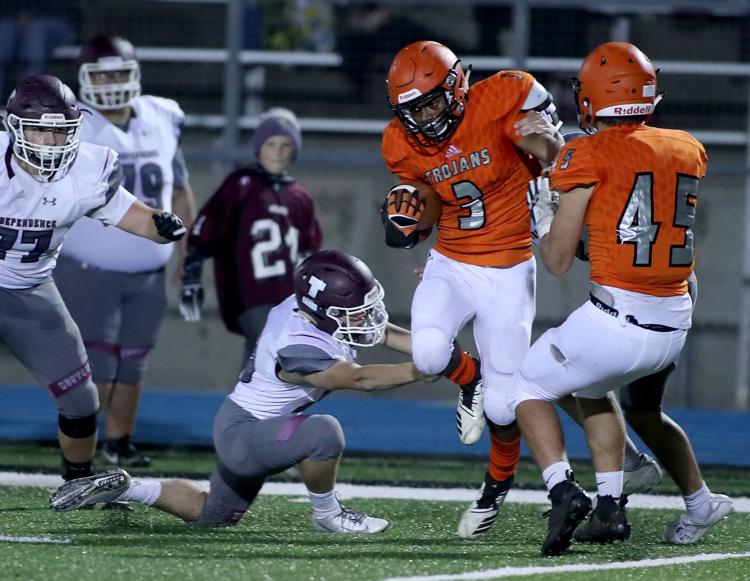 100419bp-waterloo-east-indee-fb-5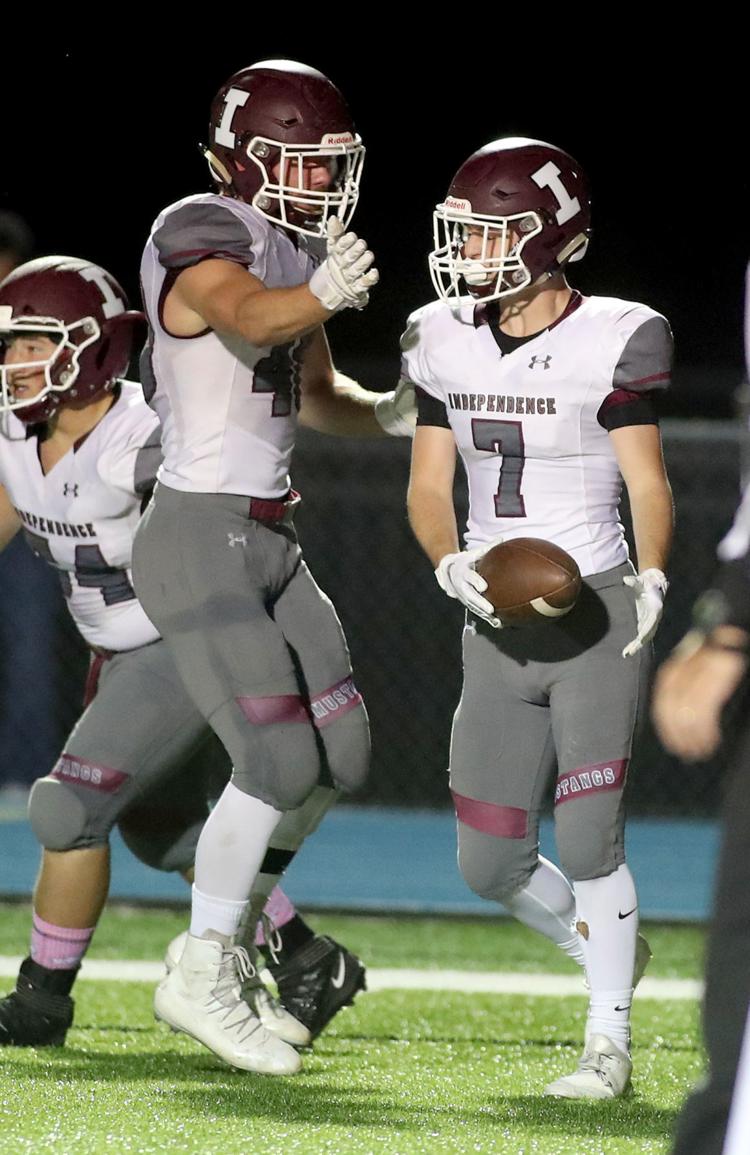 100419bp-gc-n-tama-fb-1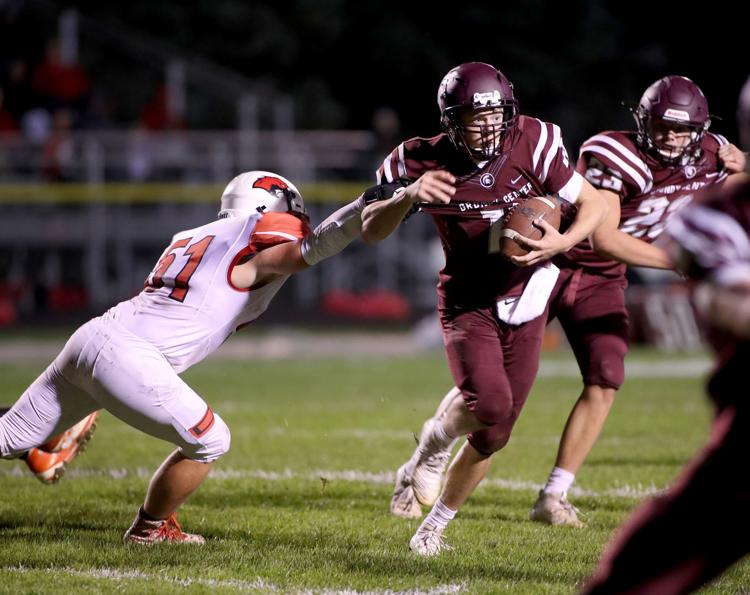 100419bp-gc-n-tama-fb-2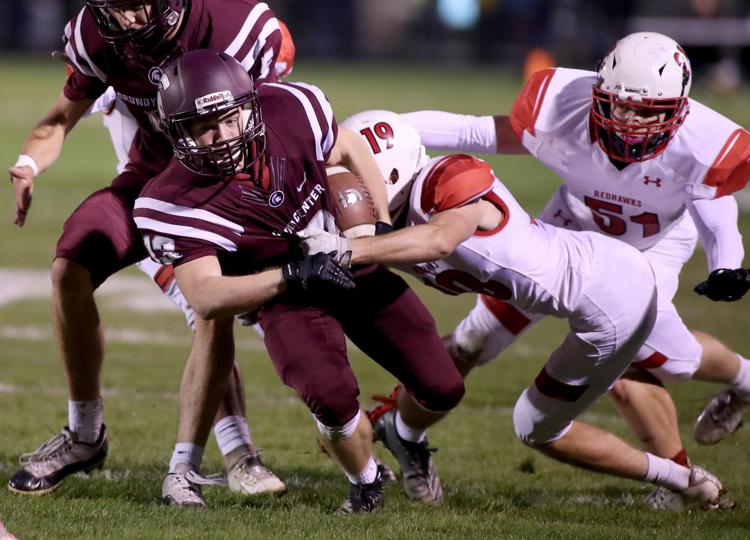 100419bp-gc-n-tama-fb-3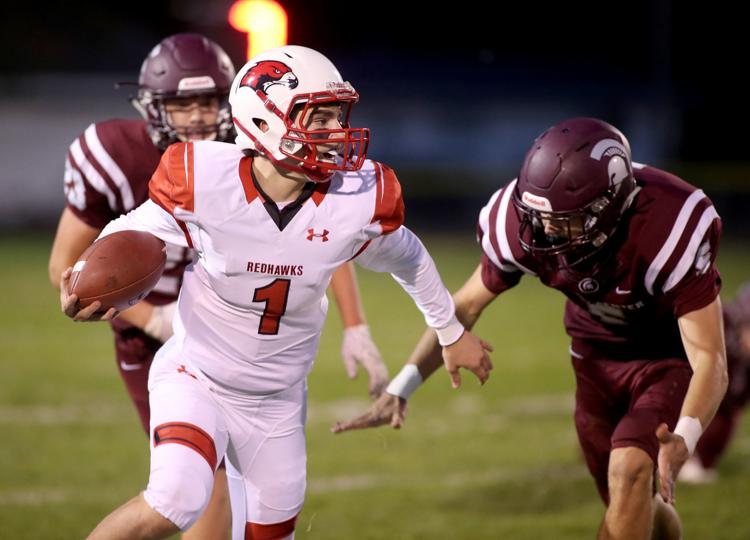 100419bp-gc-n-tama-fb-4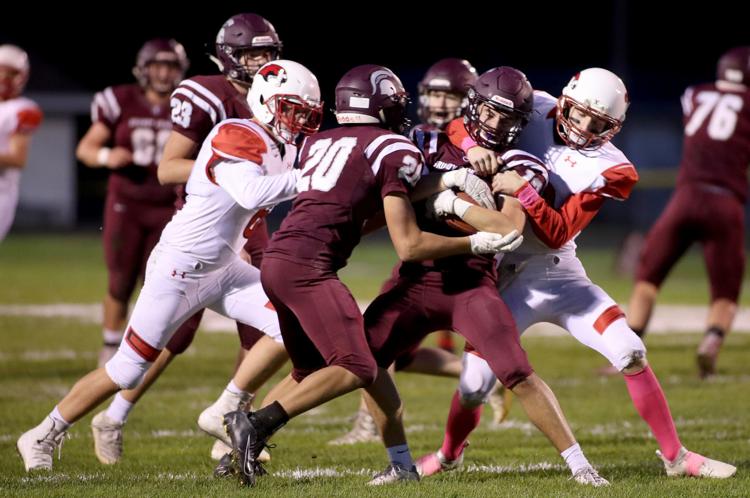 100319ho-cf-jefferson-2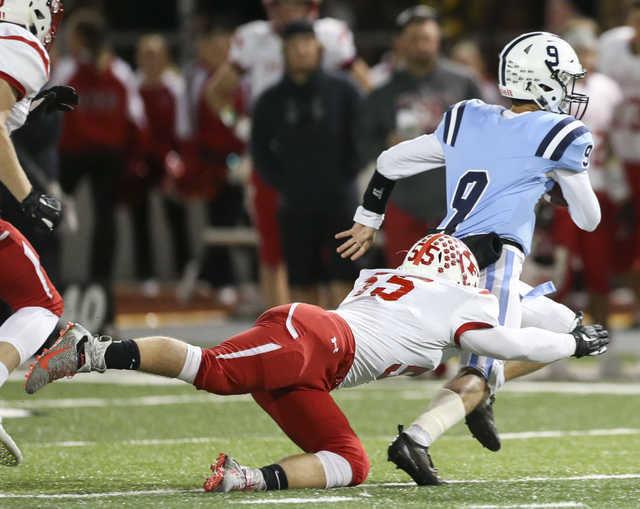 100319ho--cf-jefferson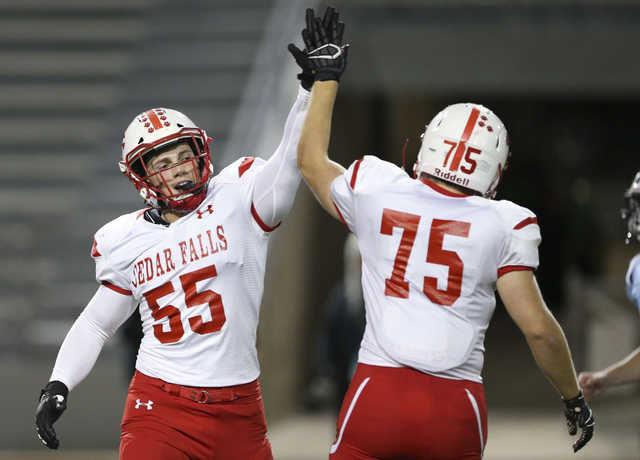 Independence 35, Wat. East 14
Independence 7 15 6 7 — 35
Waterloo East 0 6 8 0 — 14
Ind — Logan Schmitt 5 run (Brady Webb kick)
You have free articles remaining.
Ind — Schmitt 5 run (Webb kick)
East — Dylan Reyes 5 run (kick failed)
Ind — Webb 21 pass from Schmitt (Blake Bartz pass from Webb)
Ind — Webb 11 pass from Schmitt (run failed)
East — Ramir Scott 15 pass from Reyes (Reyes run)
Ind — Kaleb Lamphier 4 run (Webb kick)
Rushes-yards 40-142 32-94
Comp-att-int 16-27-0 15-29-2
Penalties-yards 2-10 8-78
INDEPENDENCE —Schmitt 32-127, Lamphier 5-19, Marcus Beatty 3-minus 4.
EAST — Kjuan Owens 18-75, Reyes 11-19, Ahkil Muhammad 1-minus 2, Alex Glover 2-2.
INDEPENDENCE — Schmitt 14-25-0, 221 yards, Bartz 1-1-0, 2 yards.
EAST — Reyes 15-29-2, 203 yards.
INDEPENDENCE — Lamphier 5-91, Webb 7-59, Bartz 1-37, Beatty 1-5, Kaine Millard 1-19, Keegan Beyer 1-2.
EAST — Tyrell Newman 5-92, Owens 3-22, Muhammad 3-19, Traer Owens 1-2, Scott 3-45, Craig Willingham 1-23.