WATERLOO – Whistles were blowing, footballs were flying and there was plenty of excitement in the air Monday morning at Waterloo Columbus.
The start of the high school football season in Iowa is officially underway.
The opening day of practice was a busy one around the Waterloo-Cedar Falls metro as Waterloo East, Waterloo West, Cedar Falls and Columbus kicked off preseason camp.
Expectations, as they typically are this time of the year, are high for a number of top programs.
East and West will square off in Week 1 on Aug. 27 at Memorial Stadium. Cedar Falls opens at Johnston the same night. Columbus is scheduled to play host to Dike-New Hartford to start the season.
The prep football season will culminate, as it has since 1976, with the championship games at the UNI-Dome in November.
Here is a quick snapshot of what the opening day of football practice looked like locally:
Columbus on a missionThe Sailors nearly earned a trip to the UNI-Dome last year in Class 1A before dropping a 35-32 quarterfinal playoff heartbreaker at perennial power Sigourney-Keota.
Columbus returns a strong nucleus of players from the team that finished 8-2 in 2020.
The Sailors are targeting their first trip to the UNI-Dome since 2004.
"The expectations for this group obviously are high," Columbus coach Brad Schmit said. "We have a lot of kids with experience who have taken a lot of snaps. They have all bought into what we're doing and have worked extremely hard. They are on a mission."
Schmit posted the score of the playoff setback in the team's weight room as a reminder of how last season ended.
"35-32 – that's what stuck out in my mind," Schmit said. "We were only a couple of plays from making it to the Dome last year. I put the score up there so they know we're close to breaking through. Our kids know it's there for the taking this year. We have a chance to do something special."
The Sailors are led by standout senior quarterback Carter Gallagher, who passed for 1,381 yards and 16 touchdowns as a junior. He also rushed for 595 yards and 10 scores.
Gallagher, also an outstanding baseball player, enters his third season as the team's starting QB.
"We've worked really hard – we're ready to get after it and make another strong run," Gallagher said. "We have all of the weapons on offense and we have great players on defense. We don't have a lot of depth, so we have to rely a lot on our conditioning. But I love the guys we have and I know we can have a great season."
Senior Caden Hartz is back after catching 28 passes for 619 yards and six touchdowns. Senior Josh Heine added 541 yards on the ground and five TDs.
Columbus senior linebacker Dallas Westhoff is a force on defense. The returning all-state selection piled up 106.5 total tackles last year, including 78 solo stops. He had 15.5 tackles for loss.
CEDAR FALLS – Iowa football coach Kirk Ferentz might want to reconsider his decision to play…
"We just need to keep doing everything like we did last year and do every rep to the best of our ability," said Westhoff, who is being recruited by a number of FCS and Division II colleges. "We have to do everything we can to get better every day. We're absolutely pumped and excited to get this season going. We want to get to the Dome and we are going to do everything in our power to get there."
Cedar Falls ready to rollCoach Brad Remmert is expected to field another strong team this fall for the tradition-rich Tigers.
Cedar Falls went 5-3 last season, falling to eventual Class 4A state champion Ankeny in the playoffs.
The Tigers now compete in the newly created Class 5A with another class being added this fall in Iowa.
Cedar Falls held its first practice under a hot summer sun late Monday afternoon with the heat index climbing into the 90s.
"It went well—obviously the kids were battling through the heat and getting acclimated to having helmets on," Remmert said. "Our kids worked hard over the summer and now we're building on that. But it was a good first day and we're off to a good start."
The Tigers return an experienced group of backs and receivers, and will rely on a number of newcomers on the offensive line.
Senior wide receiver Trey Campbell, a Northern Iowa basketball commit, is one of the top playmakers on the Tiger offense. The speedy Campbell caught 19 passes for 164 yards and two scores last season.
"Trey is such a great athlete," Remmert said. "We obviously have to find ways to get him the ball in the passing game and also rushing the ball. He is a guy who needs to have a lot touches for us to be successful."
Senior quarterback Hunter Jacobson also returns after passing for 659 yards and 11 touchdowns last season. He also rushed for over 200 yards.
"Hunter gained a lot of experience and he really progressed," Remmert said. "He played a lot better at the end of the season. He's gained a lot of confidence and made a vast improvement. We're looking for great things from him."
Cedar Falls will spend its share of time on the road this fall. After opening at Johnston, the Tigers also have road dates at Bettendorf, Muscatine, Cedar Rapids Kennedy and Cedar Rapids Prairie.
Cedar Falls also faces a strong Ankeny Centennial team in Week 4 at home.
"We have a very challenging schedule," Remmert said. "We're facing some strong teams, and we know we will have some good tests right away."
West ahead of scheduleA summer of work led to a smooth opening practice for the Wahawks Monday.
"I believe the No. 1 reason is we got a summer," West coach Lonnie Moore said. "We got those kids prepared for today, where last year we did not.
"Our kids were excited to get started, a lot kids improved themselves and we have had a lot of good competition."
The summer work, in particular, benefited the skill position athletes for the Wahawks. While West returns four of five starters on its offensive line it graduated its quarterback, leading two rushers and top wide receiver.
"We were better prepared today, and really with our skill positions," Moore added. "I was less stressed today for sure."
Senior Tyree Gardner is the front runner to be West's new starting quarterback. Gardner was a starter on defense last year.
At running back, Nathan Anderson and Cavelle Fay are the leading candidates, and the Wahawks return all-conference defensive end Jeremiah Feahn, who also caught 18 passes for 398 yards and three scores, at receiver. Blaine Zikuda is another receiver Moore said made huge strides and will play a factor in 2021 for West.
"We did play a lot of seniors at skill positions," Moore said. "We have a lot of guys up front back which is good. But we are really going to be concentrating on those skill positions.
"Tyree has done a great job this summer of leading us," Moore said.
Attitude and effort
Waterloo East returns several key position players as the Trojans look to continue making strides forward under second-year head coach Regis Baskerville.
And like his counterpart at West, Baskerville said having a summer full of workouts was a tremendous boost to the start.
"Day one was great," Baskerville said. "It was a lot easier after having an offseason so we didn't have to teach as much on day one. It feels like it was a lot easier. We had a good efficient practice today."
Offensively, the Trojans return several key pieces.
Leading that group is 6-foot, 260-pound running back Kjuan Owens, who will play both ways as he will start at defensive end, too.
Billy Clark is another two-way player Baskerville likes. Clark played exclusively at safety last fall, but will share carries in the backfield with Owens.
Junior quarterback Justin Thomas is back and two other key play makers return in Martez Wiggley and Shakur Wright.
Defensively, the Trojans graduated their top three tacklers from 2020, but Owens, Treyvon Wright and Asheem Muhammad are three guys Baskerville says will be good leaders on that unit.
Talent on the field is no question according to Baskerville, but the focus from this point until the Trojans opener against West will be his team's approach.
"Attitude and effort," Baskerville said. "Having the right attitude and being positive…it was a hot one today and it tested them right out of the game which is awesome for day one.
"So, we had to battle through our attitude today and our effort. Once we do those two things I think we fall right into where we want to go."
Collection of photos from Friday's Cedar Falls vs. Dubuque Hempstead football game
091820-spt-cedar falls-hempstead 3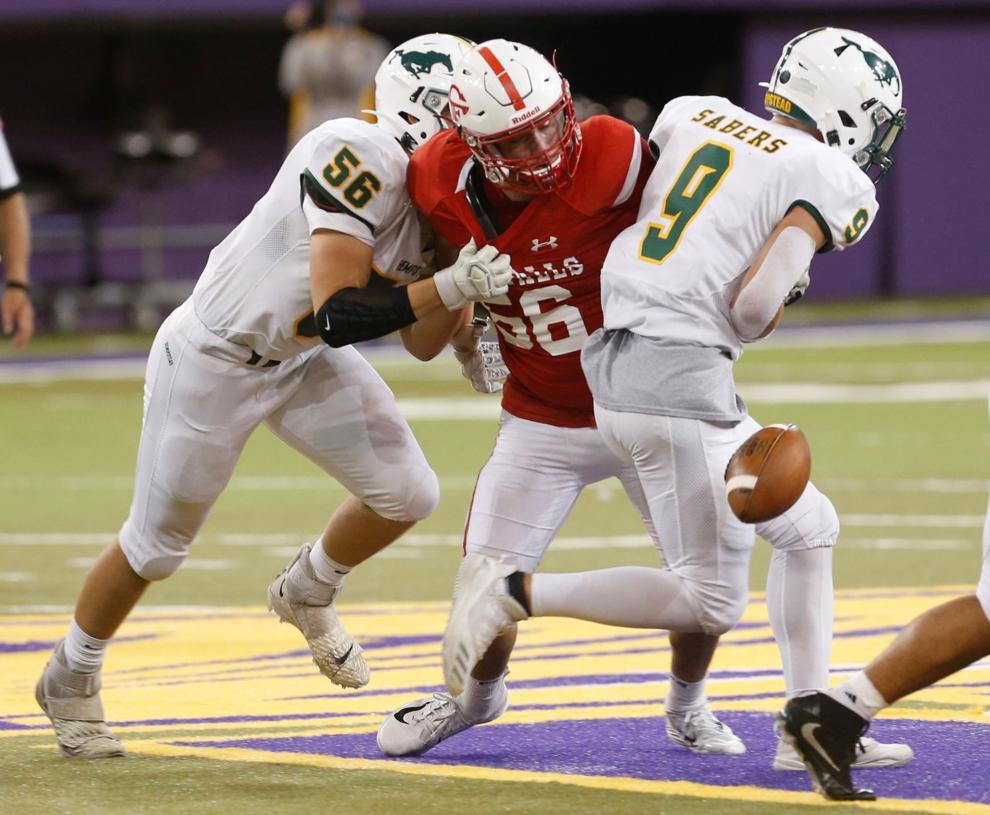 091820-spt-cedar falls-hempstead 2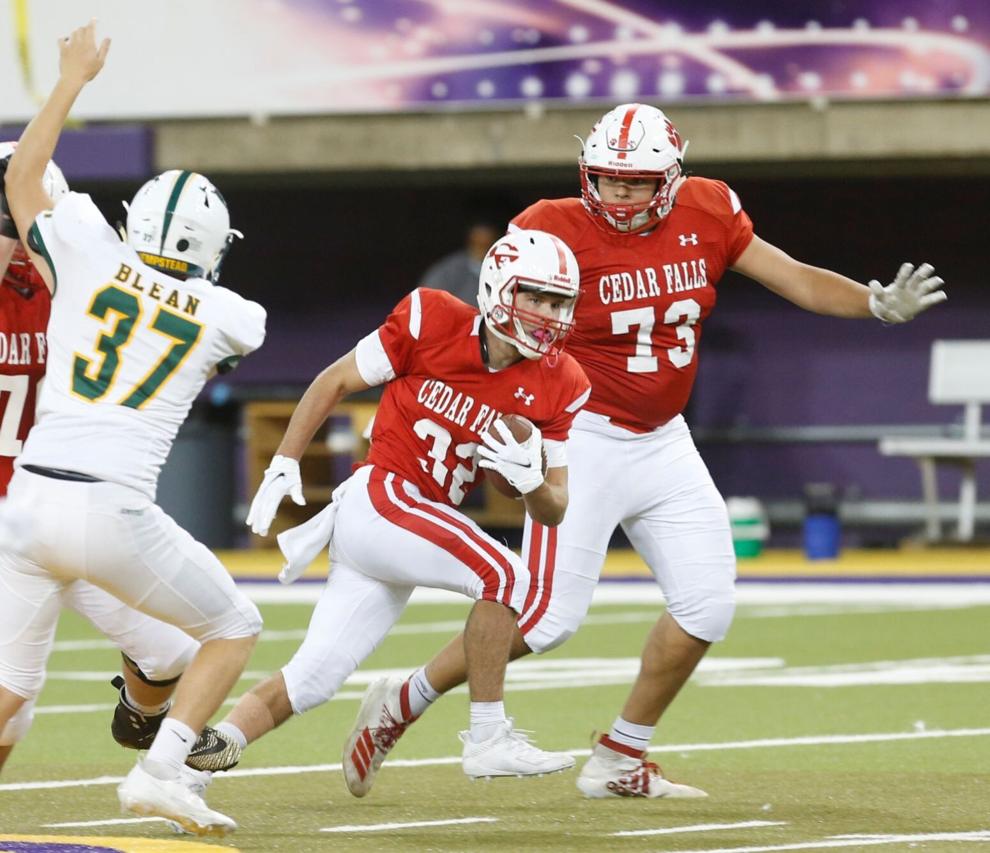 091820-spt-cedar falls-hemp 4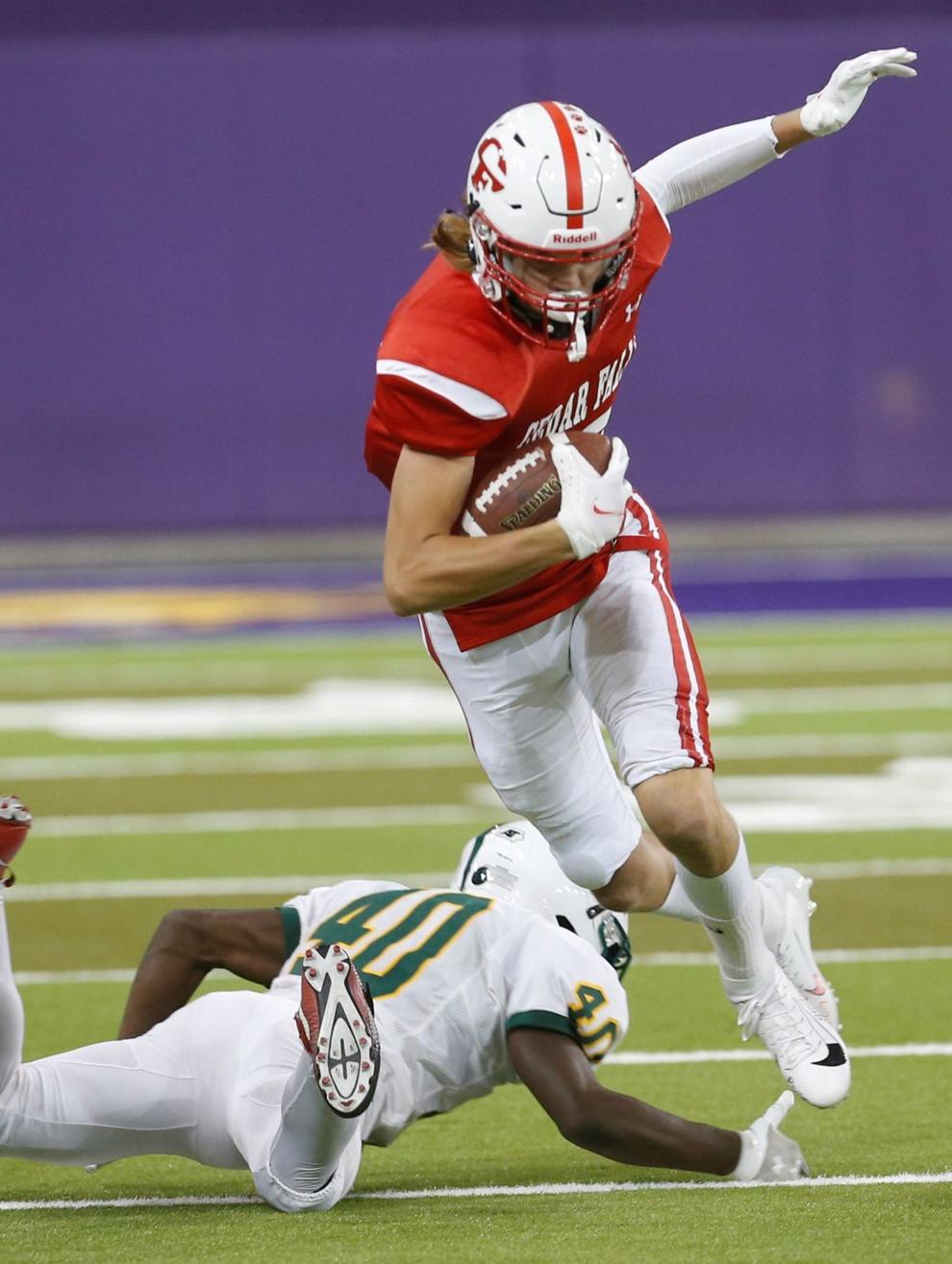 091820-spt-cedar falls-hemp 6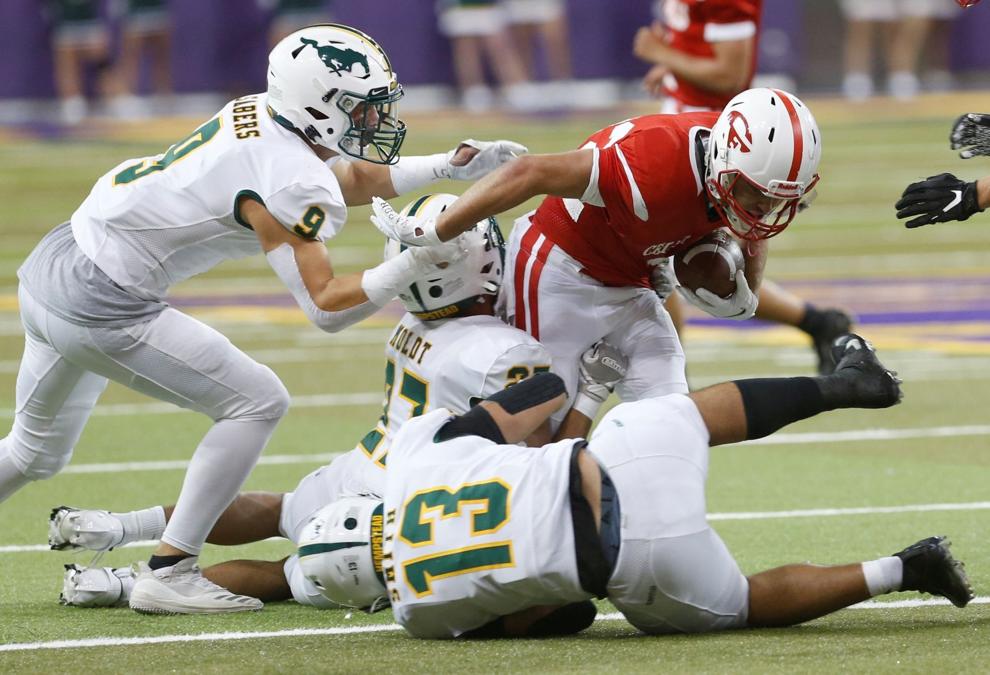 091820-spt-cedar falls-hemp 5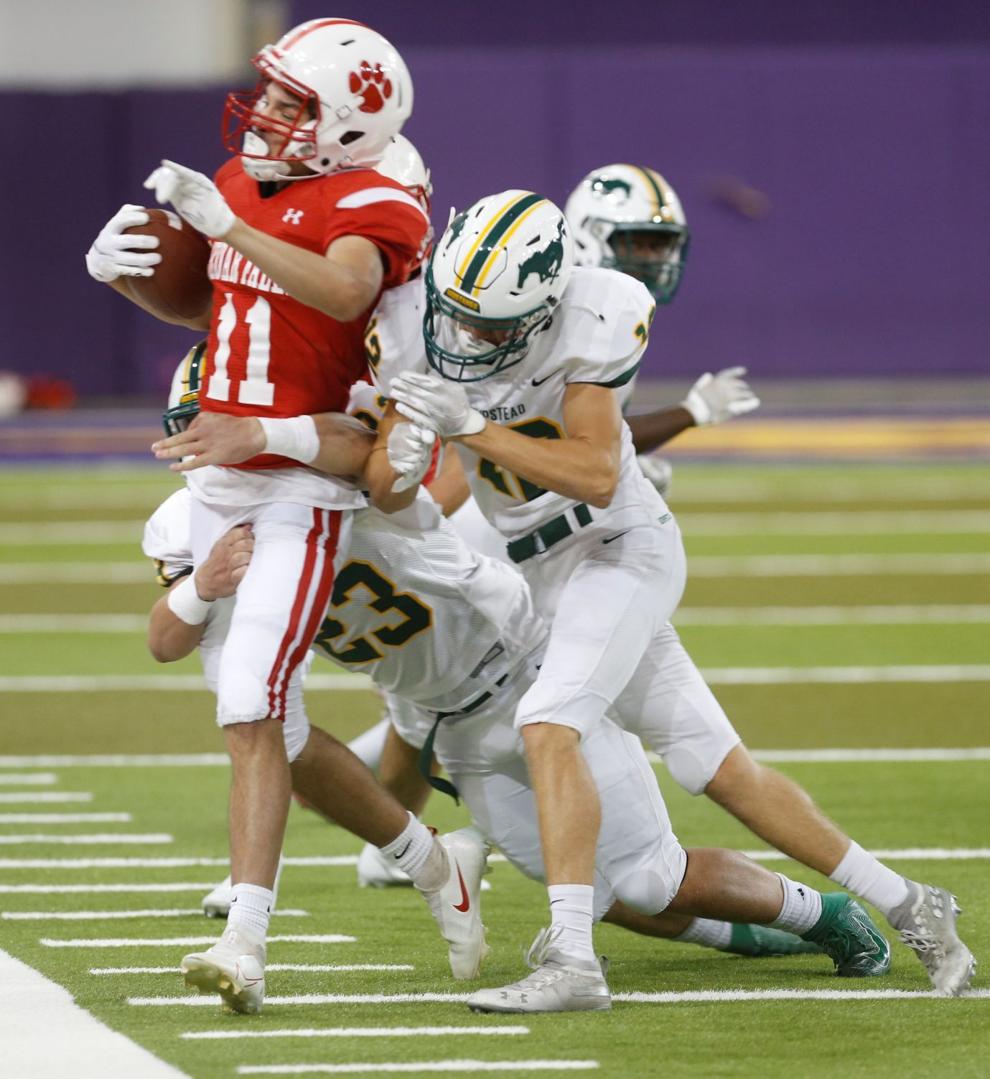 091820-spt-cedar falls-hemp 9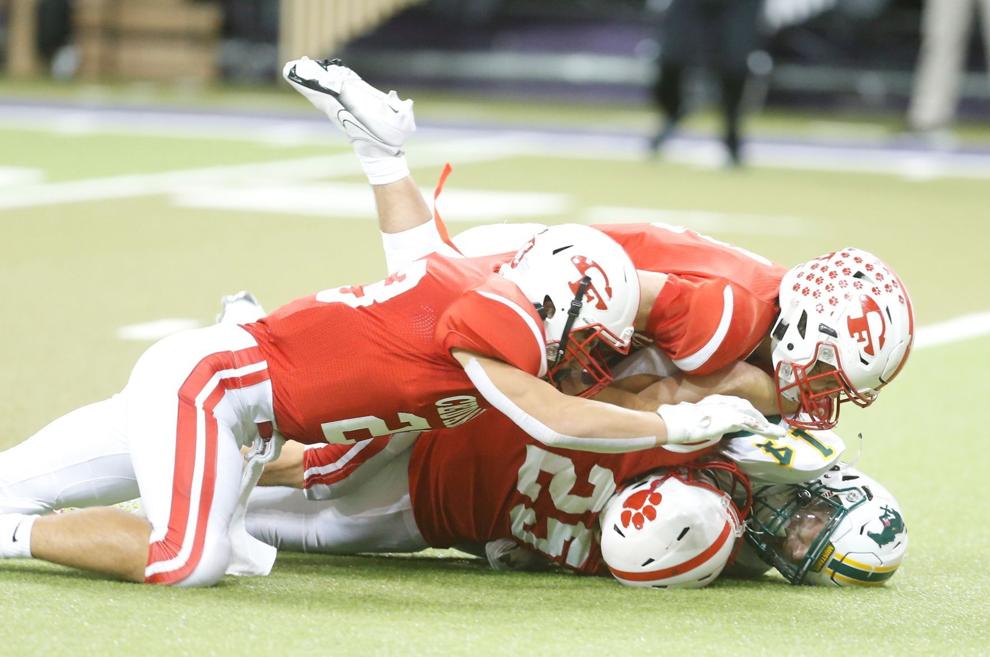 091820-spt-cedar falls-hemp 8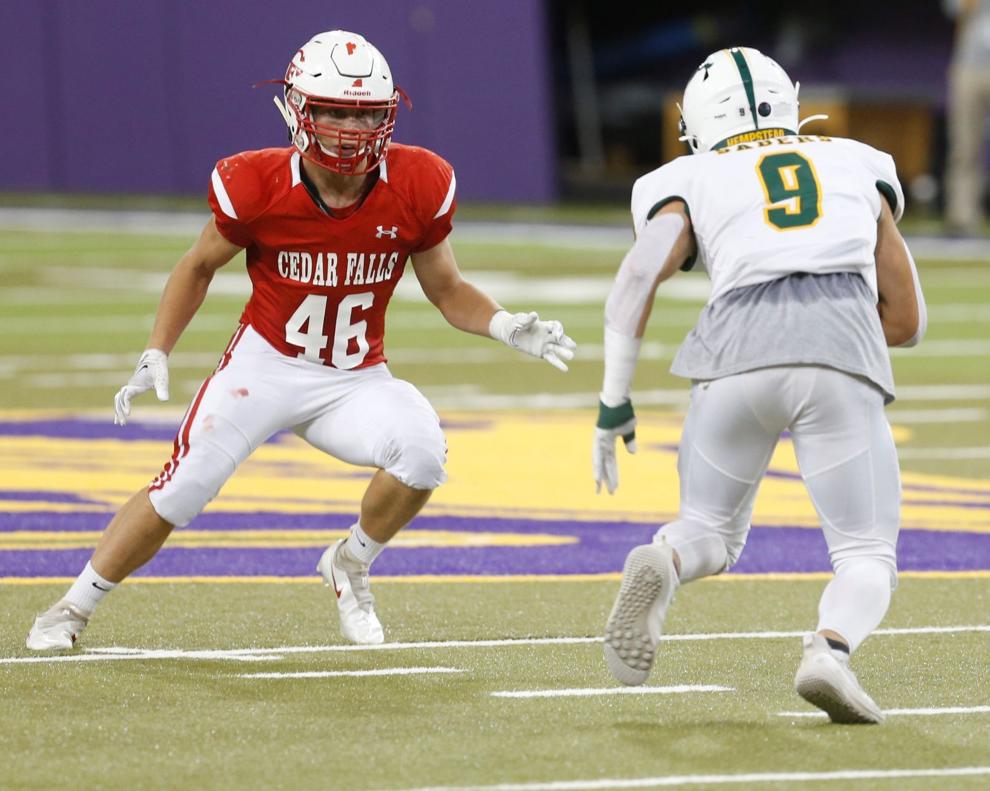 091820-spt-cedar falls-hemp 7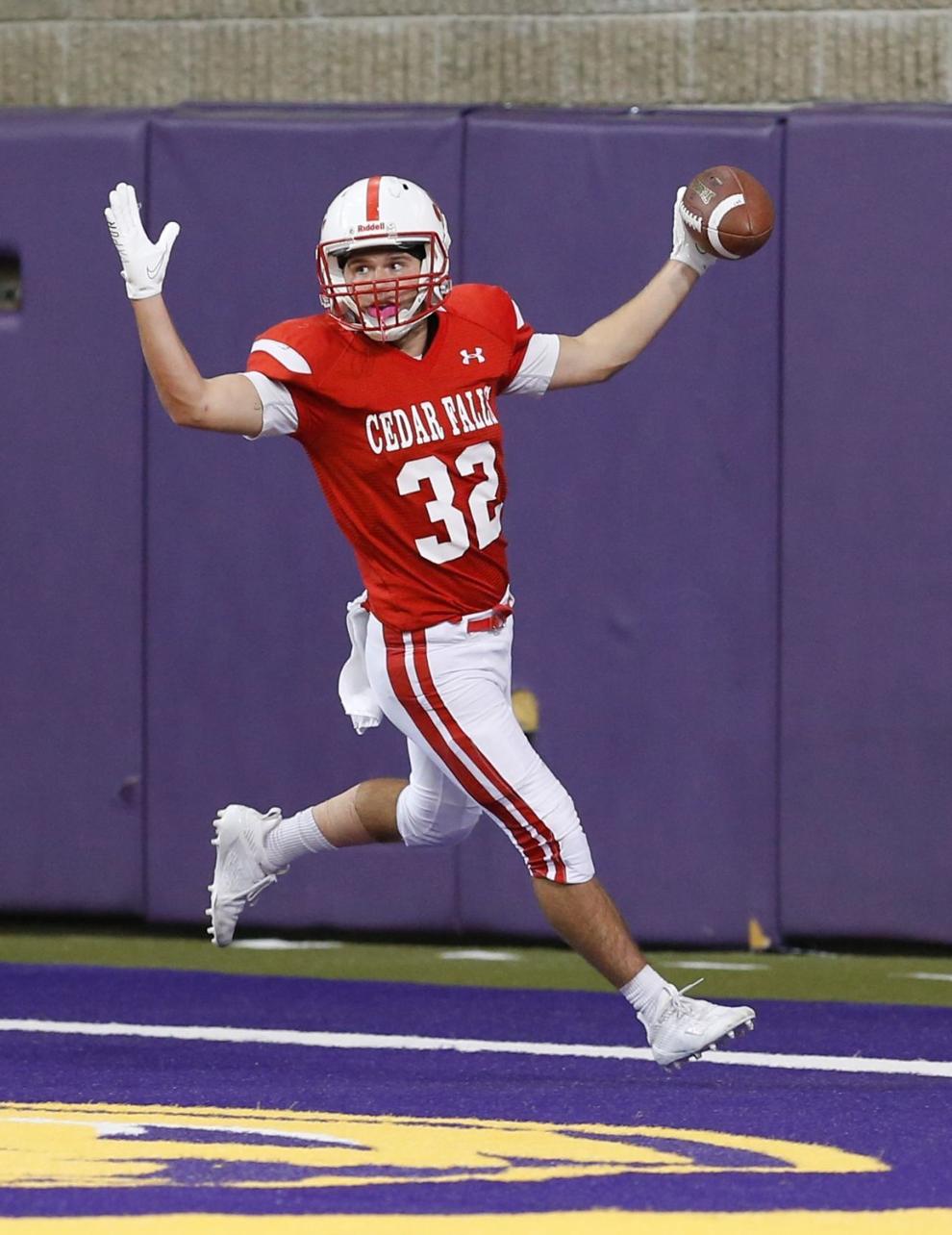 091820-spt-cedar falls-hemp 10