WATERLOO – Waterloo West slammed six extra base hits as the Wahawks earned a series-sweep of Waterloo East Tuesday at Danny Van Syoc Field, 9-5, in Mississippi Valley Conference baseball action.
West (6-2) hit four doubles, a triple and a home run in the victory and needed every bit of that power to beat a Trojan team that battled to the final out.
The victory came one night after West edged East, 6-3, at East.
WATERLOO – Pitcher Maddox Harn kept the lethal Waterloo West Wahawks off the scoreboard in t…
"We did what we had to do," West coach Nate Lamphier said.
"We challenged our guys to throw strikes and that is what they did and our defense was locked in for six plus innings."
Sam Moore had a two-run double in the first and a two-run home run in the third as the Wahawks built a 5-1 lead.
West took advantage of a pair of East errors in the fourth to extend its lead to 7-1, and the Wahawks made it 9-2 in the sixth when they scored on a pair of wild pitches.
"We are confident with our offensive phase of the game and we just did what we had to do," Lamphier said.
"We got guys who are seeing the ball pretty well right now and a lot of them our seniors. They know this is their last hoorah, and they are doing what seniors got to do for any successful team and that is good to see."
West also collected extra base hits from Colby Adams (double), Carter Schulte (triple) and Brady O'Connor had two doubles.
With four conference games left in the week, Lamphier commended starting pitcher Nolan McCann and O'Connor for their performances by allowing West to get through first two legs of its week without dipping too deep into its pitching depth.
"They stepped up in a big way for us," Lamphier said.
East (3-9) never gave up and mounted a late rally in the top of the seventh as Justin Thomas and Ian Lucas each had run-scoring hits as part of a three-run inning for the Trojans.
Thomas had a RBI-single in the third for East's first run, and Caleb Spooner had a run-scoring hit in the fifth.
"We were down 9-2 going into that last inning and I loved seeing the fight and the battle," East coach Eric Jesse said.
"That is something we always talk about that there is no rep that is every wasted no matter what the score is. A couple of those guys had a tough night at the plate before that so that can jump start you and do a lot for a players' confidence. It was good to see that."
Thomas was 2-for-4 with a run scored and 2 RBIs for the Trojans, and Gavin Peters had a double in the third inning.
East hosts Decorah at 3:30 p.m., today, while West hosts Iowa City Liberty in a make-up doubleheader, also today.
Photos: Waterloo West baseball vs. Waterloo East, June 8
BBall West vs. East 2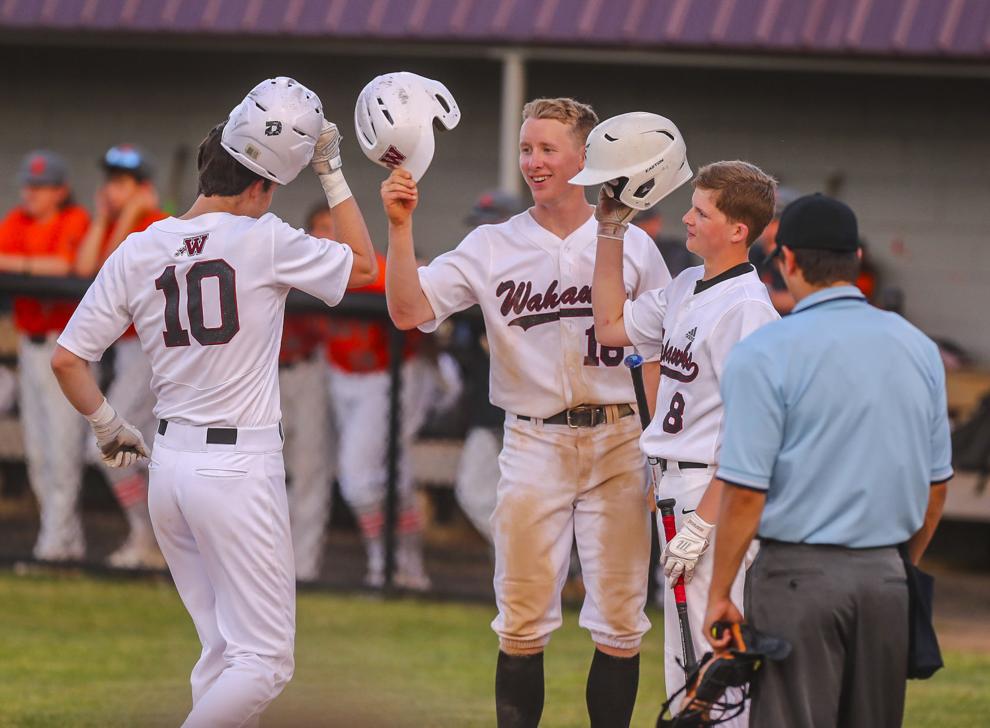 BBall West vs. East 1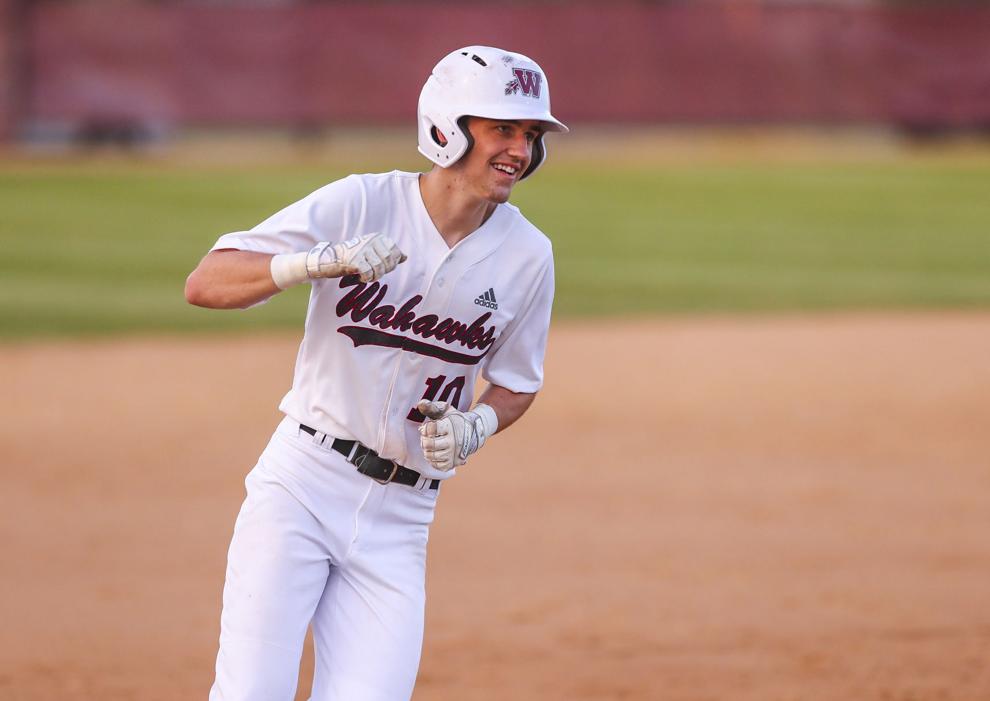 BBall West vs. East 3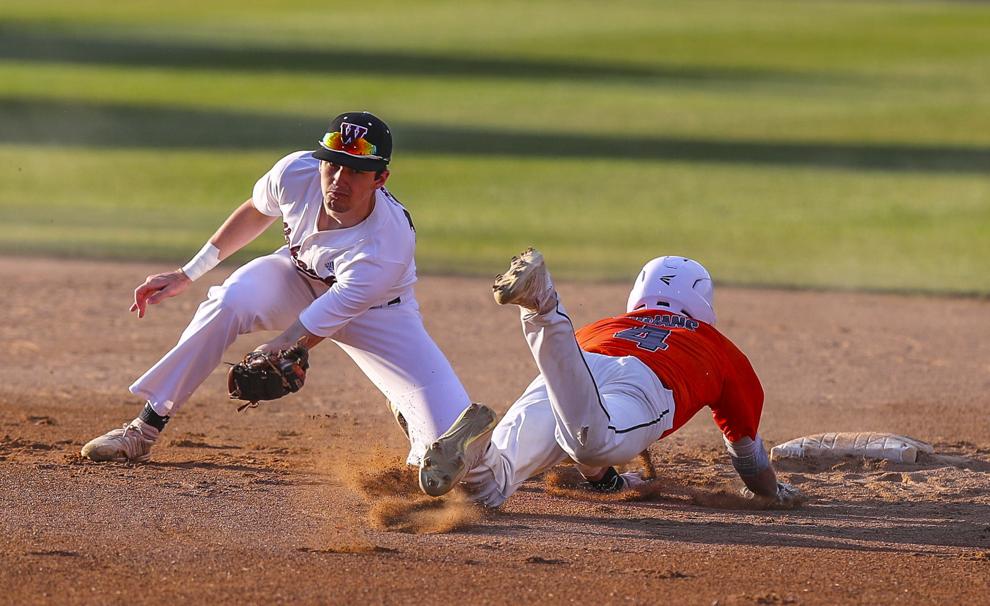 BBall West vs. East 4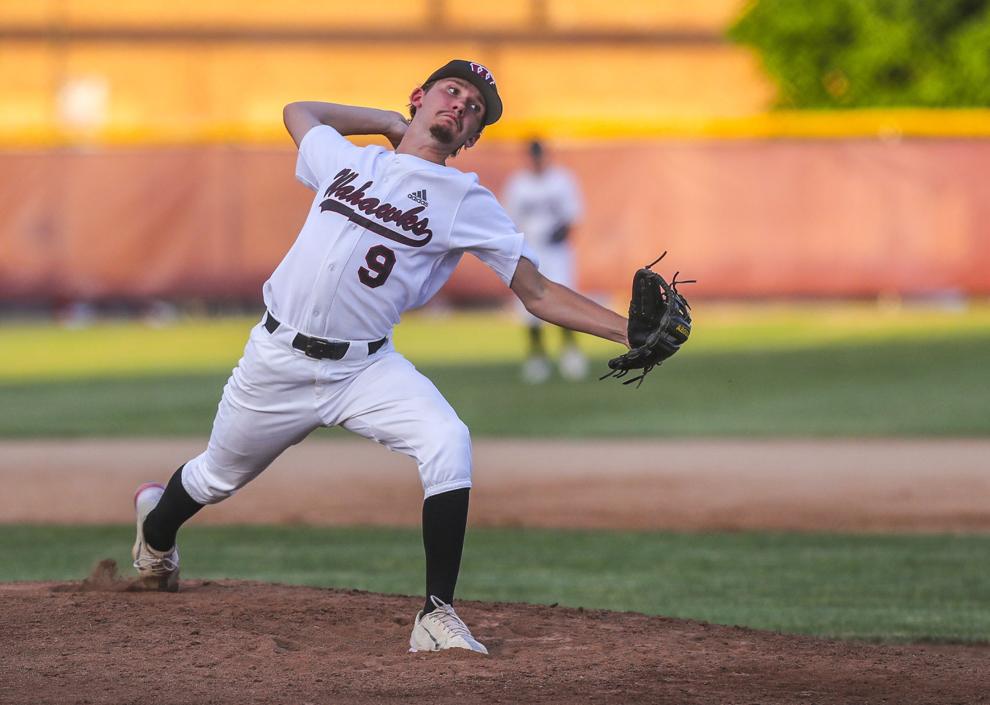 BBall West vs. East 5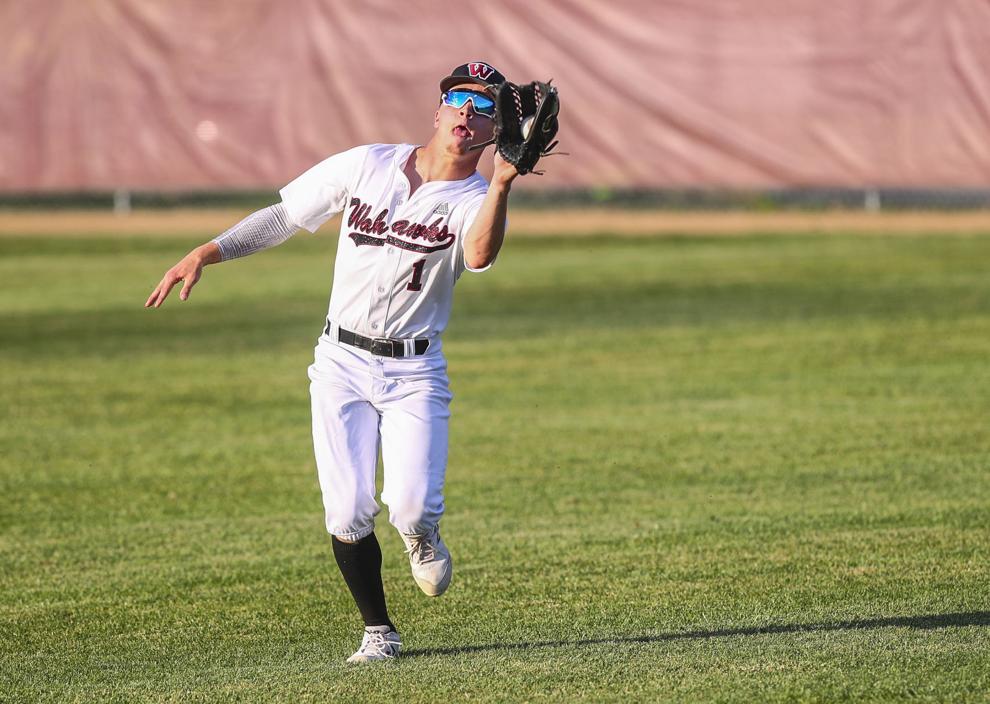 BBall West vs. East 6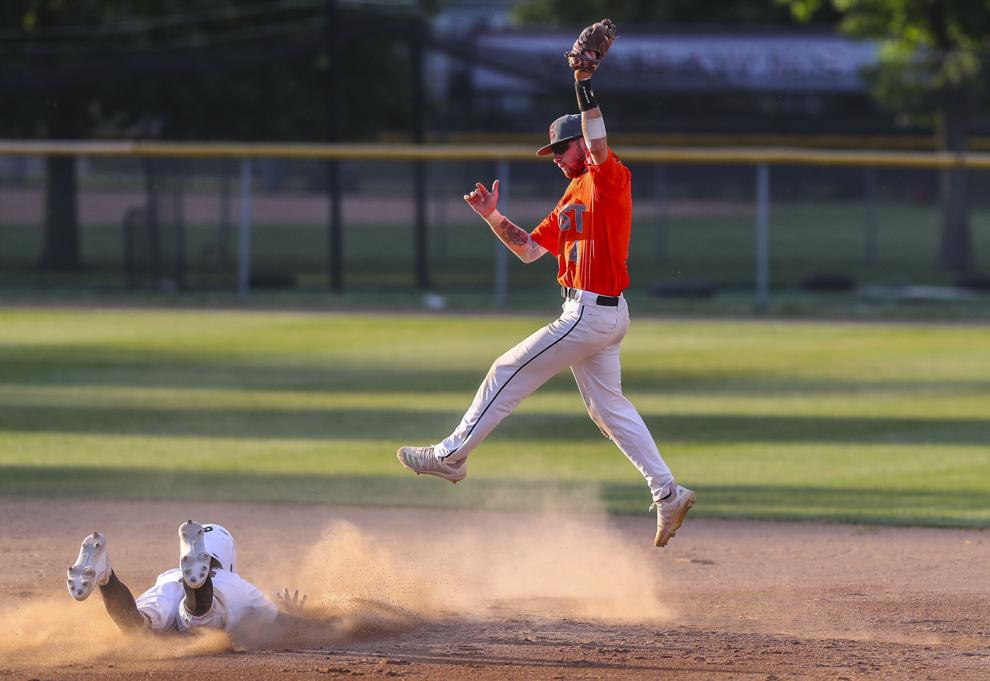 BBall West vs. East 7
BBall West vs. East 8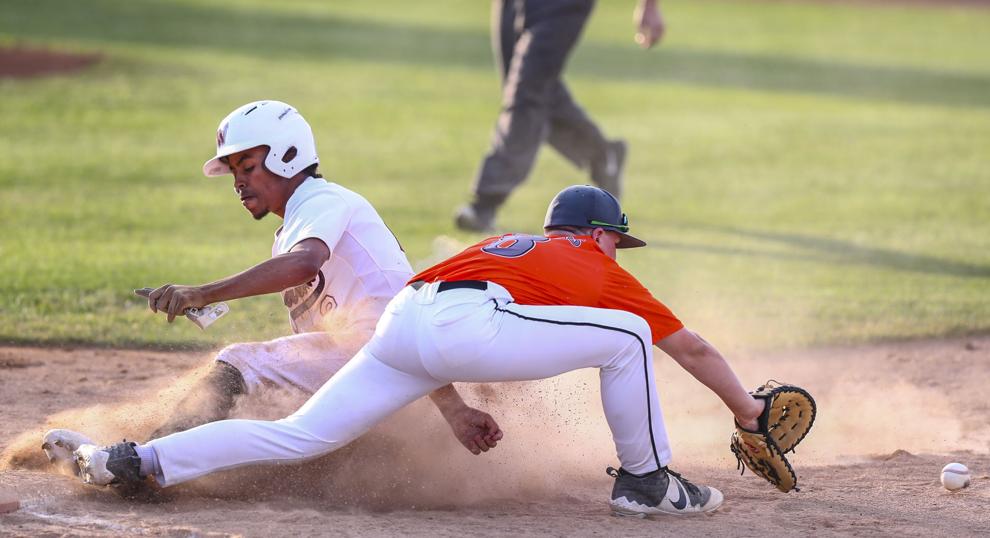 BBall West vs. East 9
BBall West vs. East 10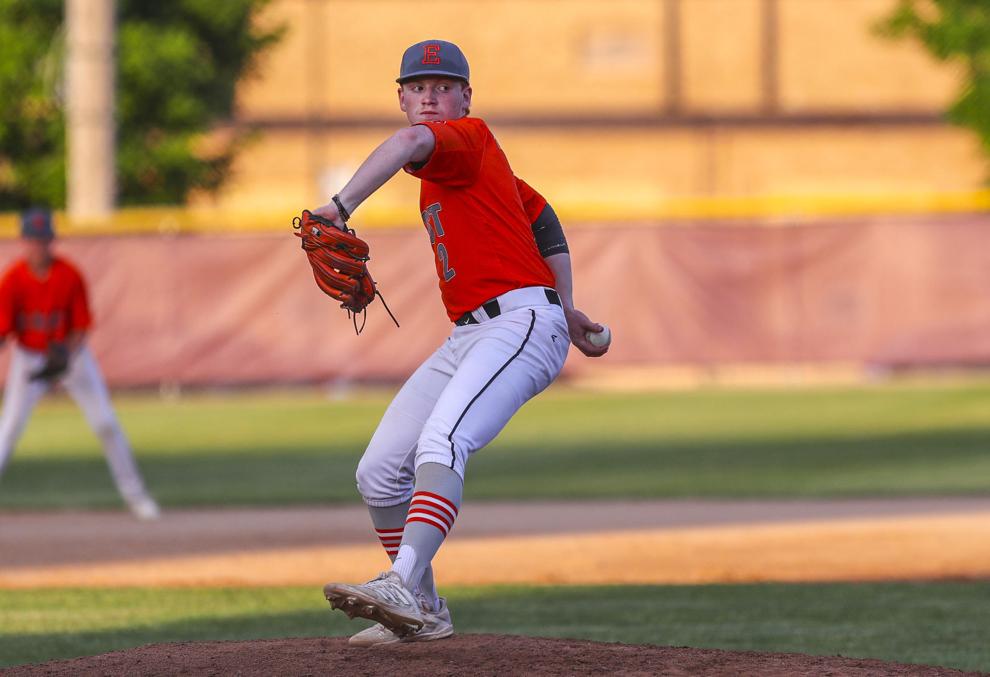 BBall West vs. East 11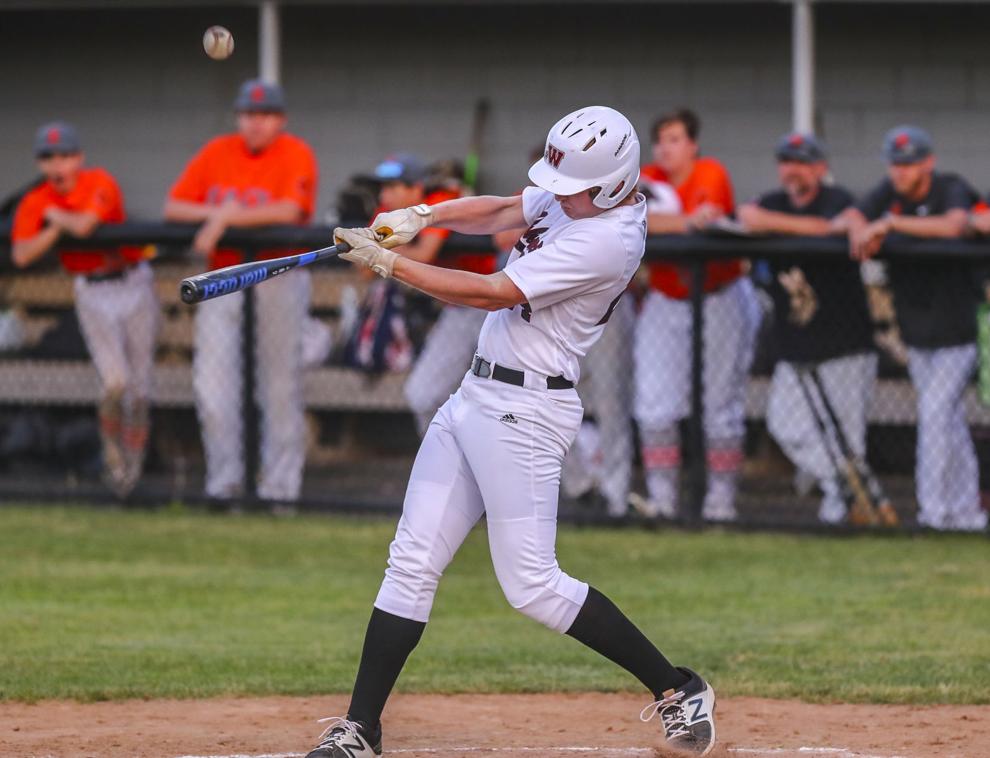 BBall West vs. East 12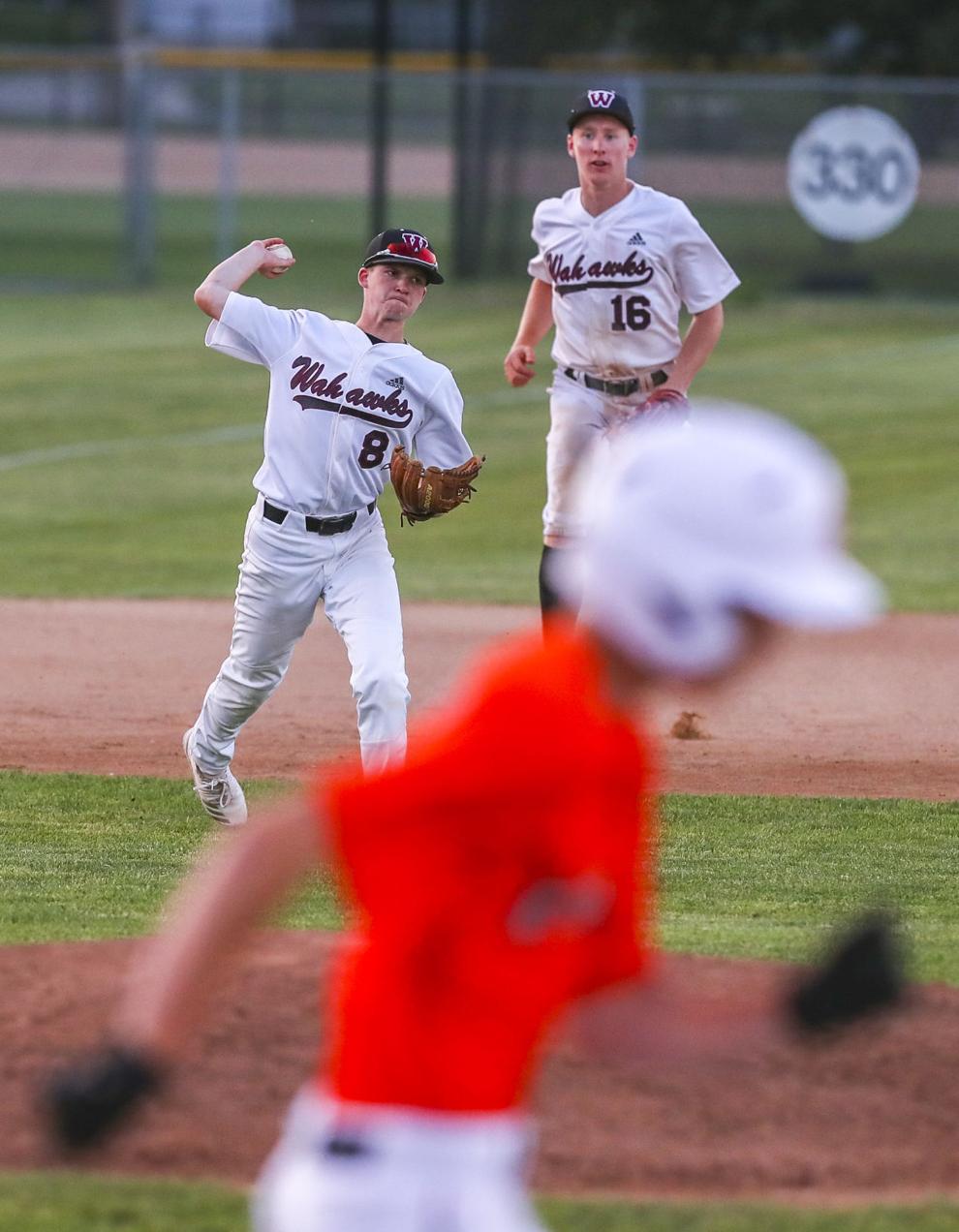 Caleb Spooner, Thomas (5), Carter Wolfe (6) and Justin Thomas, Demaris Henderson (5). WP – McCann. LP – Spooner. Nolan McCann, Brady O'Connor (5) and Tayvon Homolar.
2B – West: Moore, O'Connor 2, Adams. East: Peters. 3B – West: Schulte. HR: West: Moore.