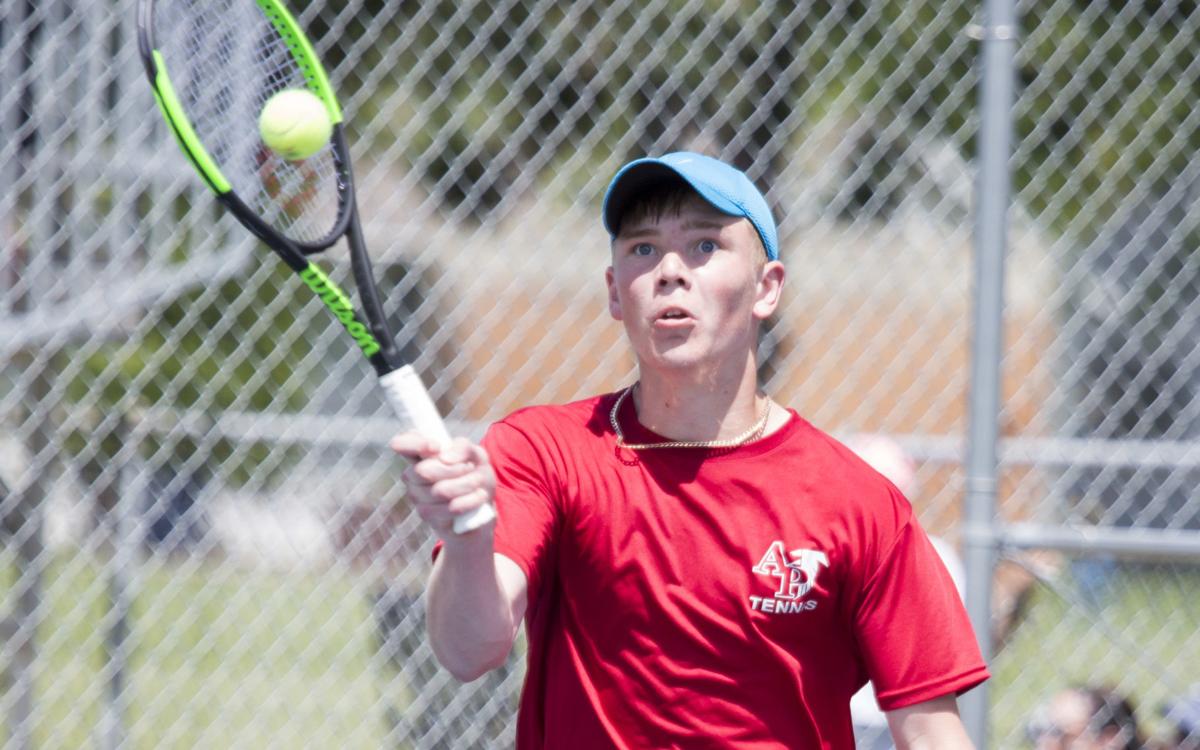 WATERLOO -- Athletics directors have been tearing up schedules and working on replacements. Athletes continue to find creative ways to train themselves.
Fluid and dynamic are the words Iowa Girls High School Athletic Union executive director Jean Berger has found herself repeating frequently over the past month. She's worked alongside Iowa High School Athletic Association executive director Tom Keating, along with a board of leaders and advisory committees within each organization, to see if there is a way to salvage a spring sports season amidst the backdrop of COVID-19.
"It's like we're in the middle of a hurdle race," Berger said. "Just when you get over one hurdle, you have another one in front of you and you have to keep going over these hurdles until you get to the finish line.
"I think we can plan, and we've tried to plan, and yet in a week we may have to adjust that plan. It's really hard when your target is moving."
The IGHSAU and IHSAA released a revised spring sports schedule Monday that corresponds to with the extension of school closures within the state through April 30. Spring practices can tentatively resume May 1, with May 4 listed as the first day of competition.
Each school's athletic program will have the option to set the number of competitions prior to the start of postseason play as long as it doesn't exceed the previously established limit.
While neighboring states such as Nebraska and Illinois already have canceled their spring sports seasons, those moves corresponded with the closure of schools.
"As long as we have the chance that we're going to have students back in school and we're going to have an opportunity to use facilities, then we're going to keep planning as if we will (have extracurricular activities)," Keating said.
"If we get to the point where we don't have the chance because we don't have school in session, we don't have facilities, then we'll have to make some hard decisions. For now, we're different enough from those states because we have not called school off for the remainder of the year."
No sports will ultimately resume until they're able to operate within guidelines from the Centers for Disease Control and Iowa Department of Public Health. Even then, facilities must be available and open for play to begin.
"What we're trying to do is take each scenario as it comes to us," Keating said. "We've really been focused on a May 1 start and trying to do everything we can without getting sidetracked by, 'Well what do we do if they go to May 15 (school closure)? What do we do if they tell us the governor decides that we're not going to have school for the remainder of the year?'
"It doesn't mean we haven't thought about it, it just means that we don't have specific plans. The governor has been pretty good about giving time between when she announces something and how much time we have left to put a plan in place."
Added Keating, "The nonnegotiable is we need to be able to conduct whatever we're thinking of conducting without jeopardizing anyone's safety and health. That's number one. We're going to listen to the guidance of the governor, Department of Public Health and Department of Education in that regard."
While sports such as golf and tennis may be easier to conduct with social distancing than soccer or track and field, Keating doesn't envision a scenario in which one spring sport would take place without the others.
"Right now, to be honest, we're taking the spring season as a whole because we want to give as many kids as possible an opportunity to be involved in the things they love," Keating said. "I think different sports are impacted by guidelines a little bit differently. But quite frankly I think it would be hard for us to say, 'Well, we'll play golf, but we won't play soccer.' I think we would say, 'We're either going to have a sports season or we won't.'"
As for summer sports, baseball and softball advisory committees are meeting this week and schedule discussions are ongoing. There is likely to be a change from the current May 4 summer practice start date to avoid an entire spring sports season taking place within a summer sports schedule.
"The overlap is a concern in our small schools where there's only so many kids to go around for so many sports," Berger said. "We've got to be very cognizant of that, and we will. There's more information coming.
"I think our schools and coaches and administrators, they understand and they're willing to work with almost any sort of format or guidelines we give them as long as they have some sort of a season."
While Iowa has a successful and long established blueprint of being able to run sports during the summer after classes have ended, when high school athletes will ultimately be able to re-enter the field of play remains an unknown.
"I try not to get too far ahead," Berger said. "I don't think about when, I try to think about if. That seems to keep me focused more in real time."
Get in the game with our Prep Sports Newsletter
Sent weekly directly to your inbox!