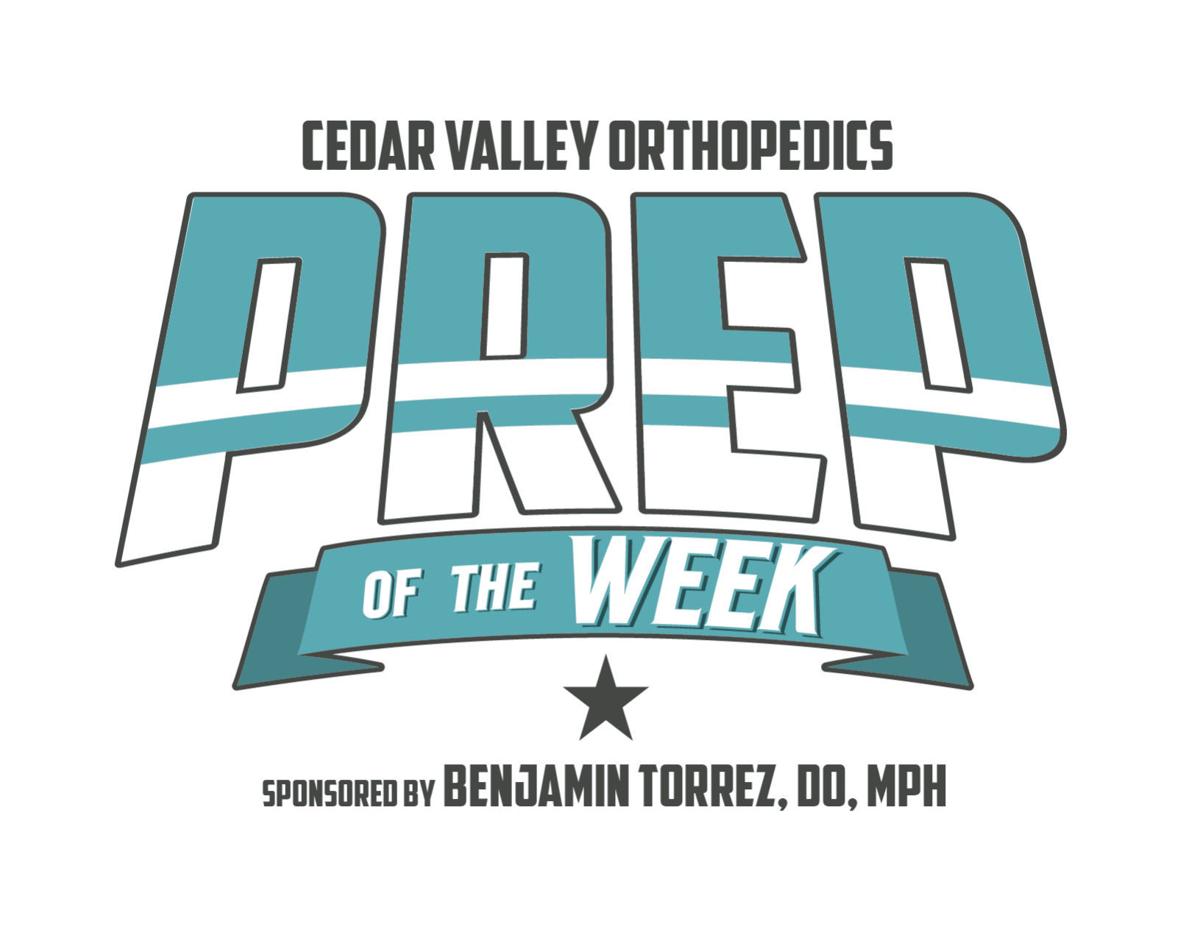 LA PORTE CITY — Lake LeBahn is looking forward to the finish line Saturday at Fort Dodge's Kennedy Park.
The Union Community senior knows what it's like to run through a wall of sound with cross country fans lining the homestretch of a state championship race he's competed in three times. LeBahn is determined to secure a third consecutive state meet medal. He placed fifth as a sophomore and 12th a season ago, motivating him for more this senior campaign.
"I learned a lot last year," LeBahn said. "Negative thoughts can slow you down, and doubting yourself can also slow you down, and you won't compete to your full potential. This year I've been focusing on staying positive, working hard and getting better every day."
That hard work translated into LeBahn's first individual championship in a state-qualifying meet. He recorded Class 2A's fastest qualifying time of 16 minutes, 22 seconds on the speedy rolling hills at Dike, but it was a bittersweet day for the senior who views cross country as more than an individual sport.
"I never won a district title before so that meant a lot," LeBahn said. "But I wasn't the happiest I've been at districts because my team didn't move on with me. The hard workers behind me that deserve to go didn't get in, so it was still a pretty sad day for me."
LeBahn has been invested in the growth of the Union boys' cross country program since seventh grade when he was part of a group of six friends that decided to embrace distance running. While most programs see numbers drop off, Union's participation climbed to 26 seniors this fall within a team that has grown from around 20 to 56 people.
"It's something to hold onto for a really long time," LeBahn said. "We made every practice. The work ethic and mindset that every person had was truly amazing.
"It started with six of us and we just kept growing. I'm just happy to see that there's underclassmen that are still going to go out and still keep trying their hardest to compete and get better every day."
Following a 30th-place finish in his state debut as a freshman, LeBahn credits current UNI wrestler and former cross country teammate Derek Holschlag for helping him to make the biggest jump of his prep career. They trained on a daily basis the summer prior to LeBahn's sophomore season.
"Every day he'd pull me out of the house early in the morning and we'd go do stairs," LeBahn recalls. "He showed me a lot. He showed me to stay positive, always stay tough and there's always a chance whatever level you're competing at."
LeBahn also wrestles during the winter and competes in some summer tournaments to supplement his running routine from the spring through fall.
"It definitely helps me a lot to get through that final lap or the kick," LeBahn said, addressing the impact wrestling has had on his distance running. "Physically, I know where I'm at, how far I can go, and how much more I have left to give."
LeBahn closed last year's state track meet with a third-place finish in the 1,600, the fastest time by any non-senior and used that result as motivation through the offseason.
"His work ethic has been outstanding," Union coach Justin Parson said. "He works hard in practice all the time. He's out doing extra running on his own to try and better himself all the time, and most importantly, he's starting to believe in himself more and more in terms of what he can do."
Looking forward to Saturday's race, LeBahn says it will be important to start strong and stick with the lead pack.
"Realistically, top five is something he's really after here, but depending on how he feels and where we're at that day, you never know what could happen," Parson said. "I certainly think there's a chance for him to go out and mix it up and do great things with that race. Who knows what could happen once you get to that last mile."
Beyond high school, LeBahn says he is currently looking into Hawkeye Community College and the University of Northern Iowa as options to continue track and cross country. Parson points out wherever LeBahn ends up will get getting a valuable teammate.
"He's humble, he cares about what other people do around him and he cares about what his role means for the team as a whole," Parson said. "I think the sky is the limit for him. Wherever he decides to run at next, they're going to be lucky to have him."