Seven metro athletes were honored by the Iowa Print Sports Writer's Association by being selected to the all-state football team.
Four of the seven metro players earned first team honors in their respective classes as more than 50 print media and head football coaches took part in the selection process.
Leading the metro contingent were Cedar Falls standouts Ryan Ostrich and Drew Hoth as both made the Class 4A first team.
Ostrich rushed for better than 1,000 yards for the second straight season, carrying the ball 187 times for 1,336 yards and 14 scores for the Tigers.
Hoth, the 6-foot-5, 303-pound Northern Illinois commit, paved the way for Ostrich.
Waterloo West's Tay Norman and Nate Ewell both made the second team.
The 6-foot-3 Norman hauled in 55 passes for 852 yards and seven scores, with a season long 79-yard touchdown catch.
Ewell, the 6-foot-1, 240-pound linebacker, recorded 48 solo tackles and 61.5 total hits. He was credited with 10.5 tackles for loss.
Three members of the Waterloo Columbus state quarterfinal team earned spots on the Class 1A all-state team.
Senior offensive lineman Alex Buser was a first team pick as was senior defensive back Alex Feldmann, who ranked among the state leaders with seven interceptions. Feldmann also had 67 tackles.
In addition to producing holes for Columbus' run game, Buster had 99.5 tackles on defense.
Junior linebacker Dallas Westhoff made the third team after leading the Sailors with 106.5 tackles.
Numerous area athletes earned first team honors.
Don Bosco of Gilbertville saw offensive linemen Cedric Yoder, linebacker Cade Tenold and quarterback-defensive back Cael Frost receive first team nods.
Frost passed for 1,103 yards, rushed for 2,206 while taking part in 58 touchdowns while also recording 31.5 tackles.
Carson Tenold had 91 tackles, 11.5 for loss, and Cade had 61, 15 for loss.
Don teammates Carson Tenold and Dillon Welter were second team defensive picks.
Tripoli had three players selected – quarterback Conner Piehl, offensive linemen Ethan Schellhorn and defensive lineman Austin Bremner were second team picks.
Janesville running back Carson Pariseau was named to the first team after rushing for 1,838 yards and 36 scores for the Wildcat.
Janesville also had receiver Wylie Sherburne, linemen Conner Clubine, quarterback Leo Dodd and linebacker Jared Hoodjer make the third team.
Class A state runner-up Grundy Center saw quarterback Logan Knaack, running back Zach Opheim, offensive linemen Kolby Muller and defensive linemen Wes Willis earned first team honors.
Junior offensive lineman Brayden Sawyer and senior defensive lineman Trevor McMartin were third team pick.
Opheim and Knaack combined for 3,020 rushing yards and 44 touchdowns for the Spartans.
Wapsie Valley receiver Blayde Bellis was a first team pick in Class A after catching 14 touchdown passes.
Warrior offensive teammates, quarterback Kobe Risse and running back Trevor Sauerbrei were named to the second team. Wapsie kicker Dallas Wittenburg made the third team.
In Class 1A, Dike-New Hartford and Sumner-Fredericksburg had four and three honorees, respectively.
Wolverine offensive lineman Jacob Loehr was a first team pick, as were linebacker Kaleb Brouwer and defensive back Dane Fuller. Running back Drew Larsen made the third team.
Brouwer had two fumble recoveries and two interceptions, while Fuller 31.5 tackles from his defensive secondary spot. Larsen rushed for 1,273 yards and 16 scores in his first year as DNH's feature back.
The Cougars saw punter Kody VanEngelenburg make the first team and defensive back Peyton Schmitz and utility player Nathan Zupke on the third team.
Denver had two third team selections – tight end Caylor Hoffer and lineman Luke Koepke, both juniors.
Independence junior running back Marcus Beatty made the Class 2A second team after rushing for 1,515 yards and 15 scores. Teammate Korver Hupke, a sophomore offensive lineman made the third team.
Captains of the respective teams were Blaine Harpenau of Remsen-St Mary's in 8-player, Caleb Bacon of Lake Mills in Class A, Cooper DeJean of OABCIG in 1A, West Marshall's Brayden Eversten in 2A, Trashuan Willis of Washington in 3A and Jase Bauer of Ankeny in 4A.
092720-jrn-columbus-sum-fred 3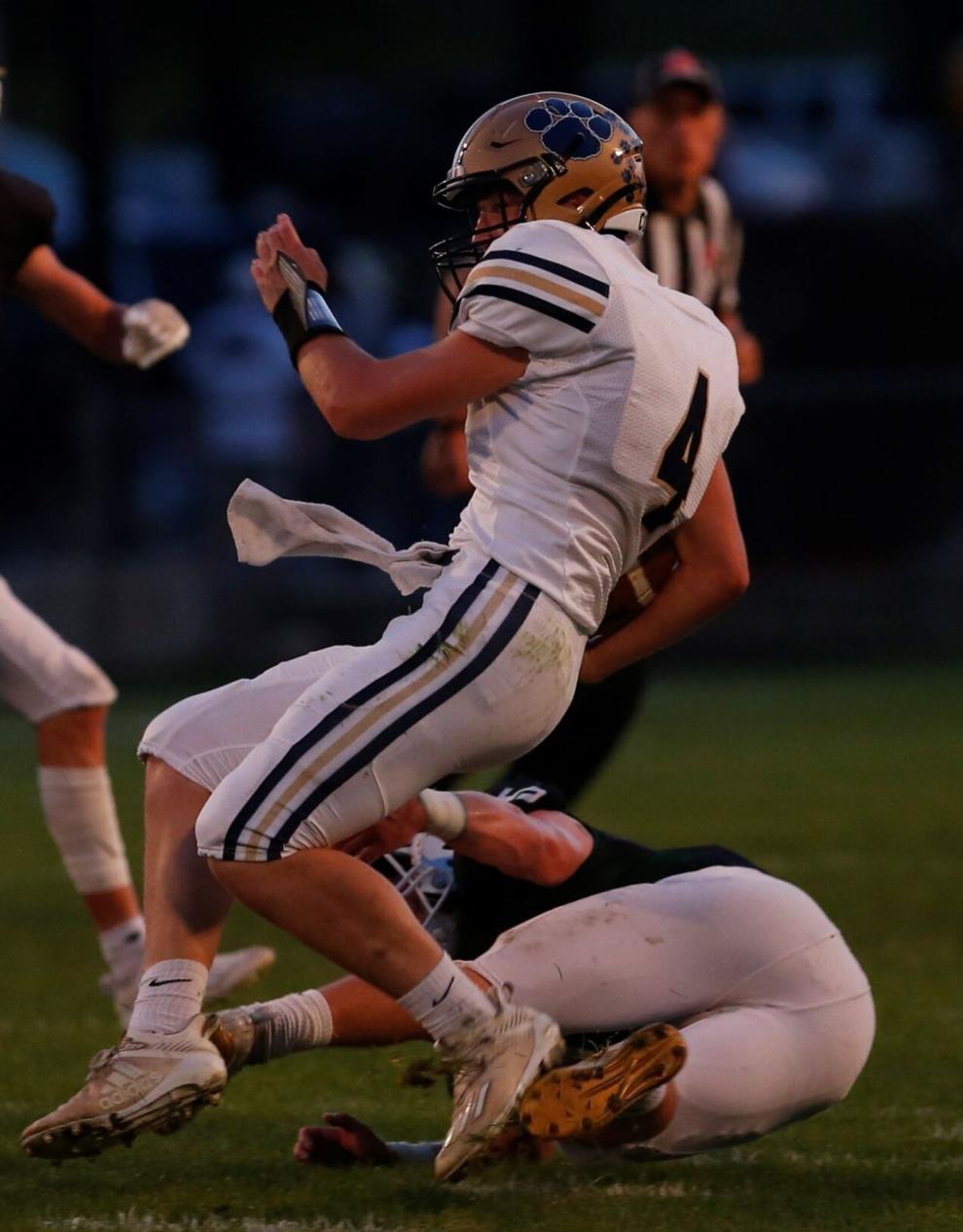 092720-jrn-columbus-sum-fred 2
092720-jrn-columbus-sum-fred 1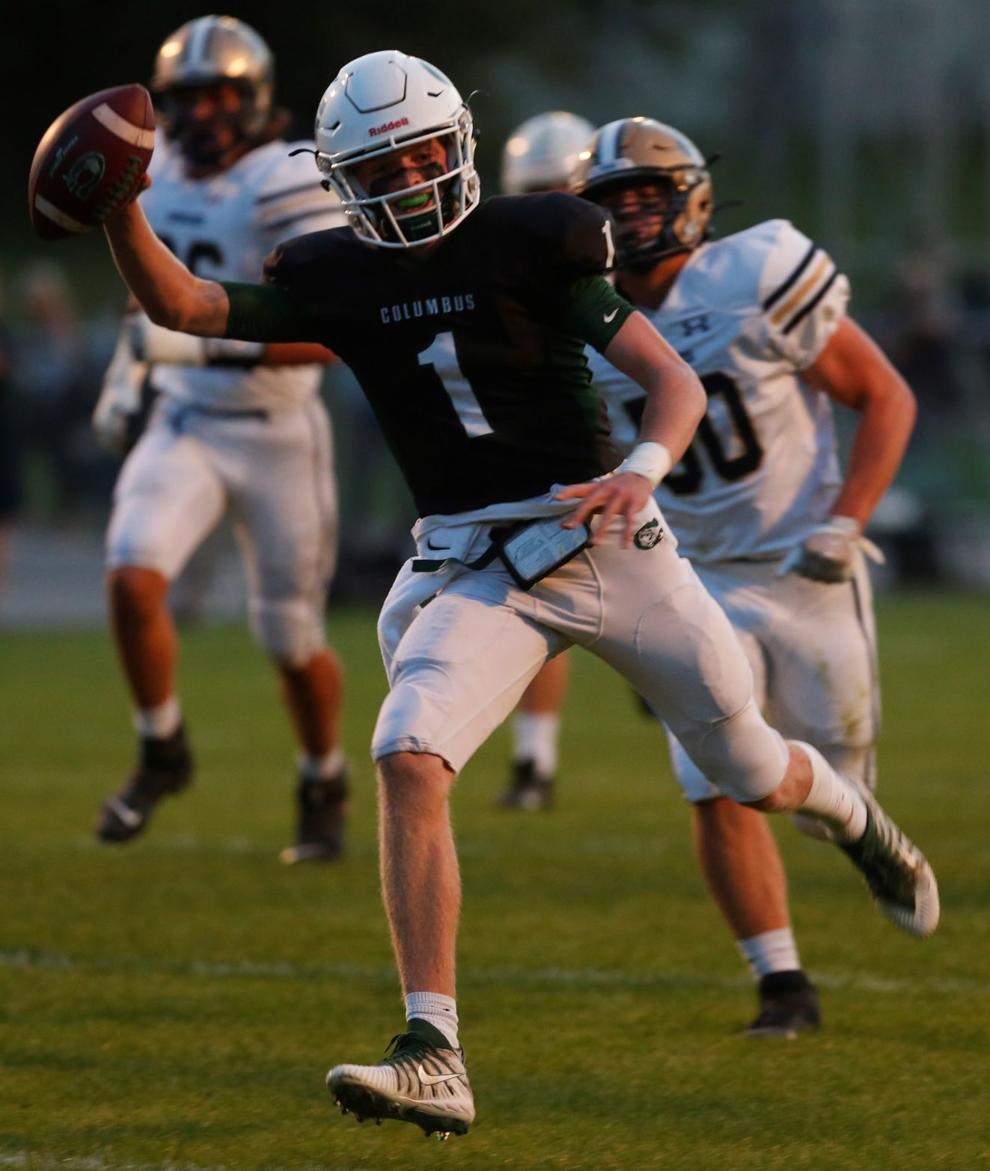 092720-jrn-columbsu-sum-fred 4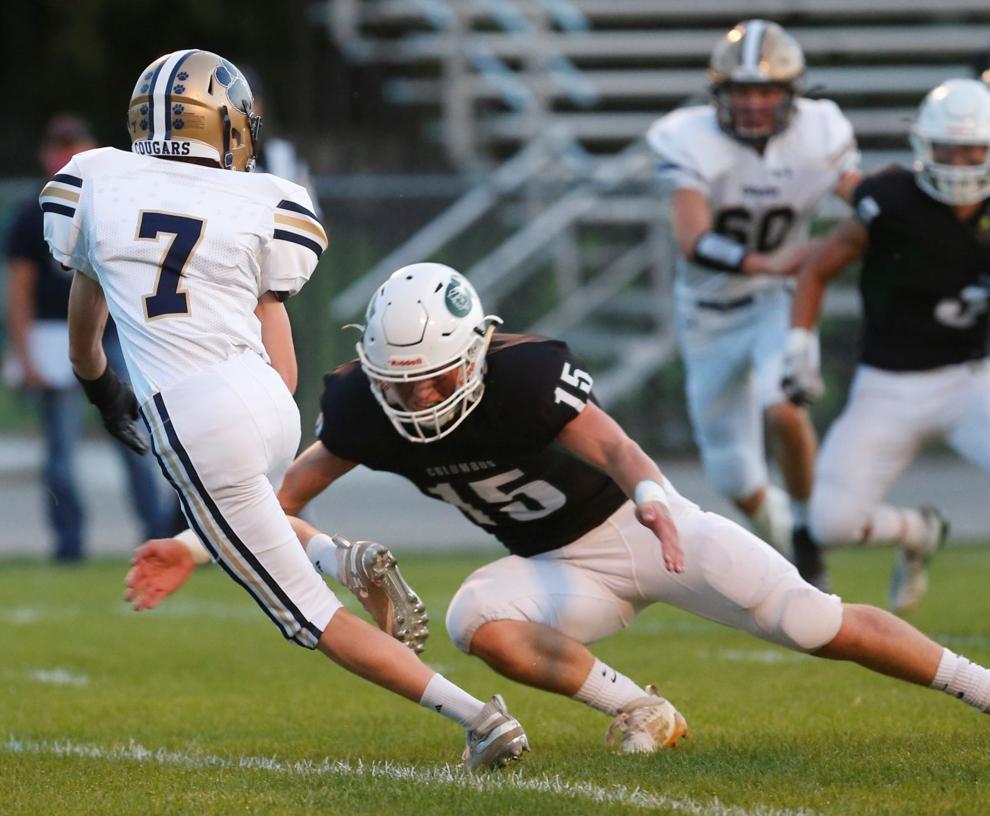 092720-jrn-columbus-sum-fred 6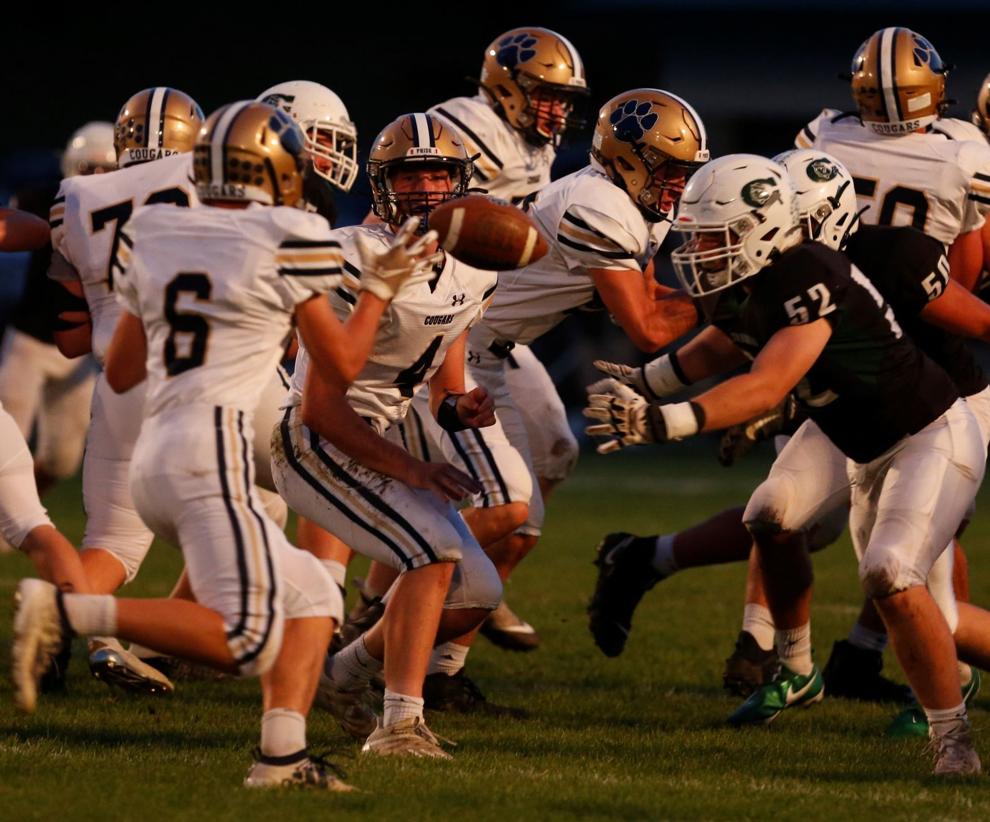 092720-jrn-columbus-sum-fred 5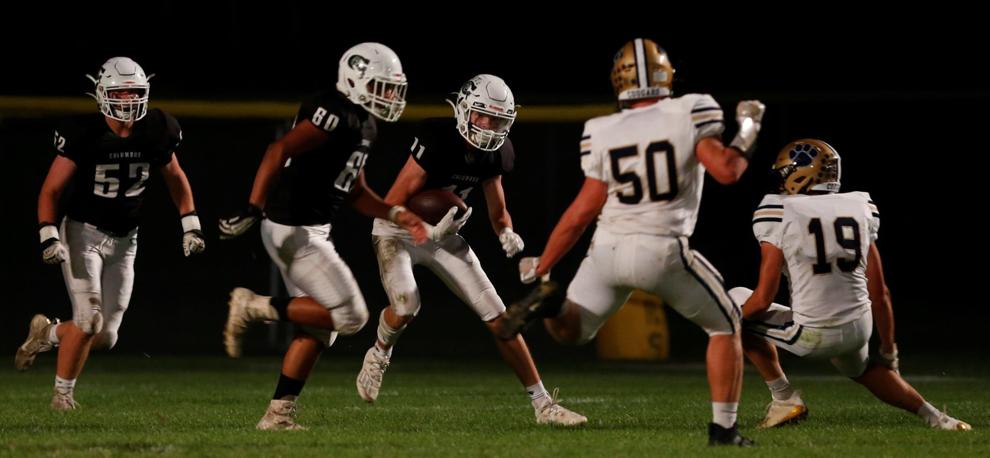 092720-jrn-columbus-sum-fred 8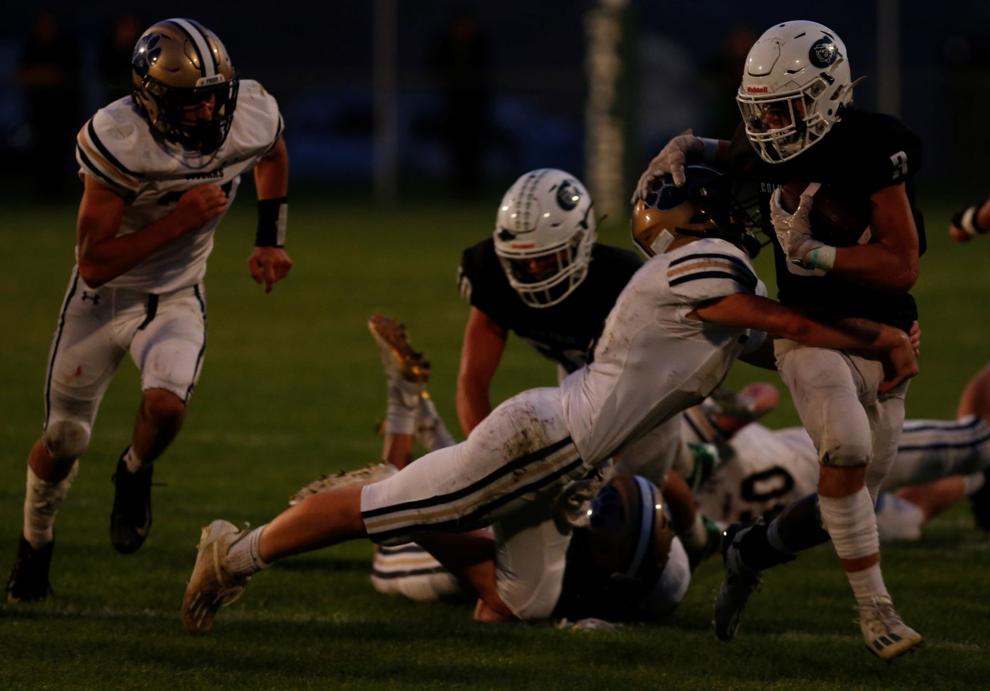 092720-jrn-columbus-sum-fred 7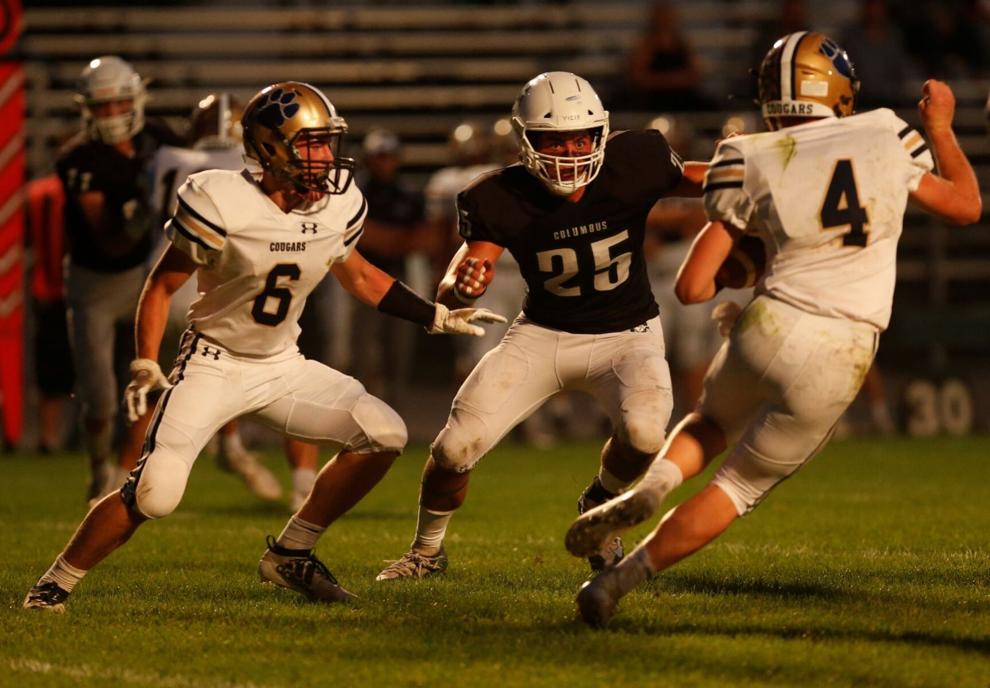 092720-jrn-columbus-sum-fred 10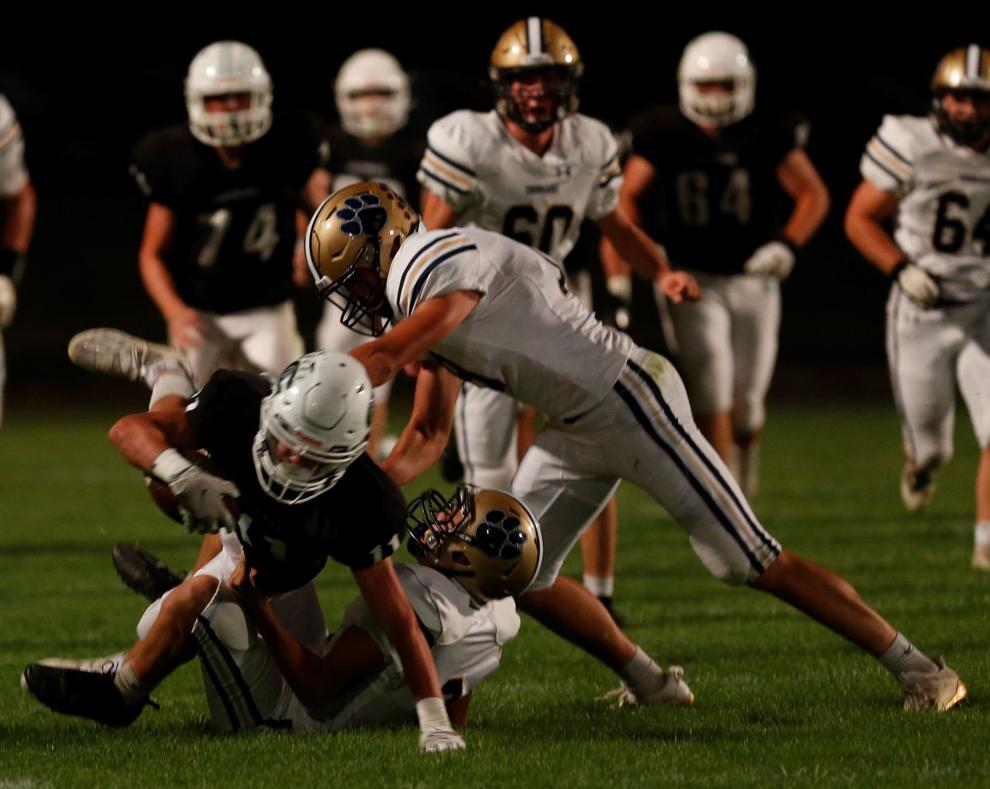 092720-jrn-columbus-sum-fred 9