CEDAR FALLS – Iowa City West tennis coach Amie Villarini can still recall taking her first team to state.
The Trojans dropped every single tiebreaker they played that day and a lesson was learned. Tiebreakers have become a key part of each practice for Iowa City West's program, and that was no different during the two weeks leading into the long-awaited resumption of high school tennis following a two-year COVID-19 delay.
Class 2A's top-ranked Iowa City West won three key tiebreakers and rallied to avoid a doubles sweep as it posted a 5-4 win Tuesday over a determined third-ranked Cedar Falls squad in a battle between title contenders. 
These two talented teams often exchanged lengthy rallies for three hours on a picture-perfect April day that finished under the lights at the University of Northern Iowa's outdoor courts.
Iowa City West's lineup included five underclassmen and Cedar Falls had a total of three sophomores and freshmen make their varsity debut. Not many easy points could be found between these two programs that are likely to be battling for state hardware for years to come.
"I'm very proud of them for coming out and being mentally tough and fighting through the nerves," Villarini said of her youthful Trojans. "Cedar Falls is a very, very strong team and we're definitely going to see them again later on, probably postseason."
Cedar Falls showcased strength at the top of its lineup.
Tigers junior Mira Keeran won at No. 1 singles over Juliana Mascardo, 6-3, 7-5. Keeran dropped three winner-take-all deuce game points as Mascardo pushed her in the second set. On her first match point opportunity, Keeran worked through numerous backhands and eventually closed out a volley winner at the net.
"Second set in singles my legs were really tired and I just wanted to fight it through," Keeran said. "I just wanted to keep fighting."
Keeran joined sophomore Maya Mallavarapu for a tough straight-set victory at the top doubles position against Mascardo and Ella DeYoung, 6-4, 6-4.
"Maya and I were super aggressive at the net and that's what kind of pulled the match through for us," Keeran said.
Cedar Falls' Madison Sagers was among the sophomores making a long-awaited varsity tennis debut following last year's canceled season. Sagers posted a convincing 6-1, 6-2 win over the Iowa City West's lone senior Caroline Chandler at No. 3 singles before joining Malina Amjadi for a 6-2, 6-2 No. 2 doubles win against Lydia Shin and Caroline Mascardo.
Madison Sagers' singles win accounted for the first victory during her mom Tara Sagers' debut as the Cedar Falls head coach.
"I couldn't ask for a better team," Tara Sagers said afterwards. "They get along so well. They're all best friends. They all work hard at the (tennis) club and they just get it done. They put the work in."
A handful of points decided multiple singles matches.
Cedar Falls' Mallavarapu and Sriya Kalala rallied to win the second set after dropping their opening set at the No. 2 and 5 positions, but Iowa City West's DeYoung and Lydia Shin recovered in the match tiebreakers. Shin and Kalala each fought off a match point during their tiebreaker before Shin prevailed, 12-10.
At No. 6 singles, Escalada pushed Zola Gross into a second set tiebreak before falling 7-5, 7-6 (7-5).
Trailing 4-2, Cedar Falls nearly pulled off a dramatic three-match sweep in doubles. But Iowa City West's Gross and Maggie Shin rallied from down 4-1 to clinch the dual with a 6-4 victory in the second set of the No. 3 match.
"I think we got some nerves out of the way," Tara Sagers said. "Playing a team like Iowa City West first was tough, but I thought they showed up today.
"It's going to take a little bit of work and a little bit more confidence on the court, not worrying about what they can't control, and just controlling what they can."
Now finding herself in a leadership role two years removed from a freshman season in which she played one spot behind her sister, Krisha, atop the Tigers' lineup, Mira Keeran is confident her team will grow from the lessons learned during this challenging debut.
"It's obviously a nerve-wracking first meet, hardest opponent, but we'll just keep fighting and that's going to be our end goal to beat them at state if that's what the cards deal," Keeran said.
Added Tara Sagers, "I think this is great for us to see a team like that and really see where we are. It just gives us a little motivation to keep working hard."
Certainly neither team had the luxury of easing its way into this season.
"It's good tennis," Villarini said. "It's just a nice way to kick off the year after two years of not playing because of COVID."
Photos: Cedar Falls girls tennis vs. Iowa City West
GTennis Cedar Falls vs. Iowa City West 1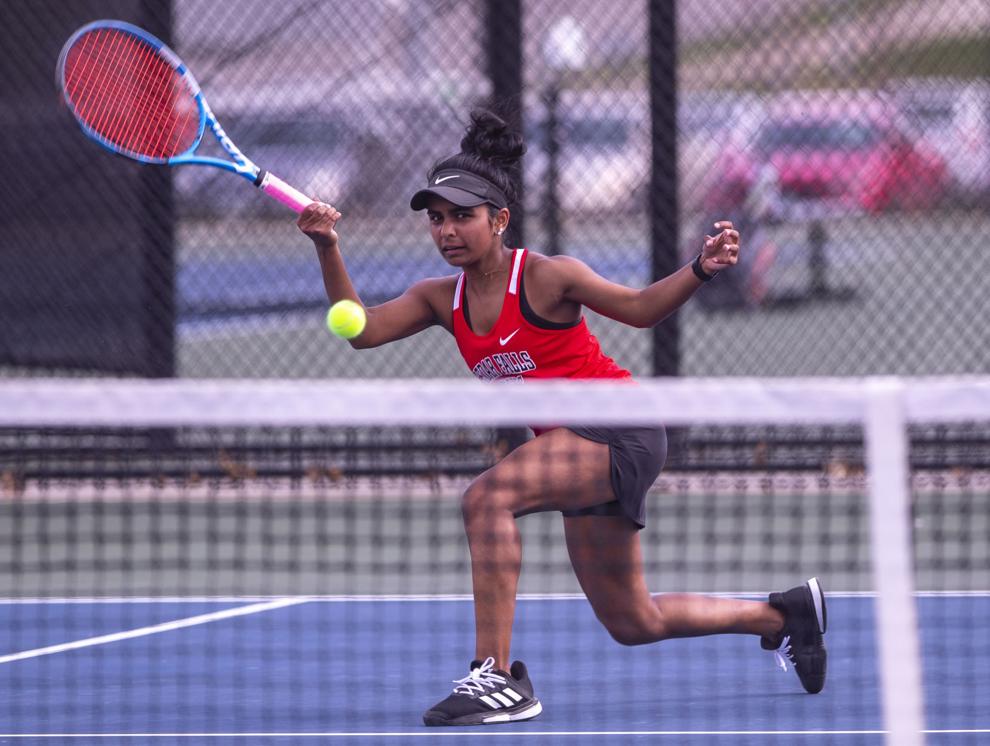 GTennis Cedar Falls vs. Iowa City West 2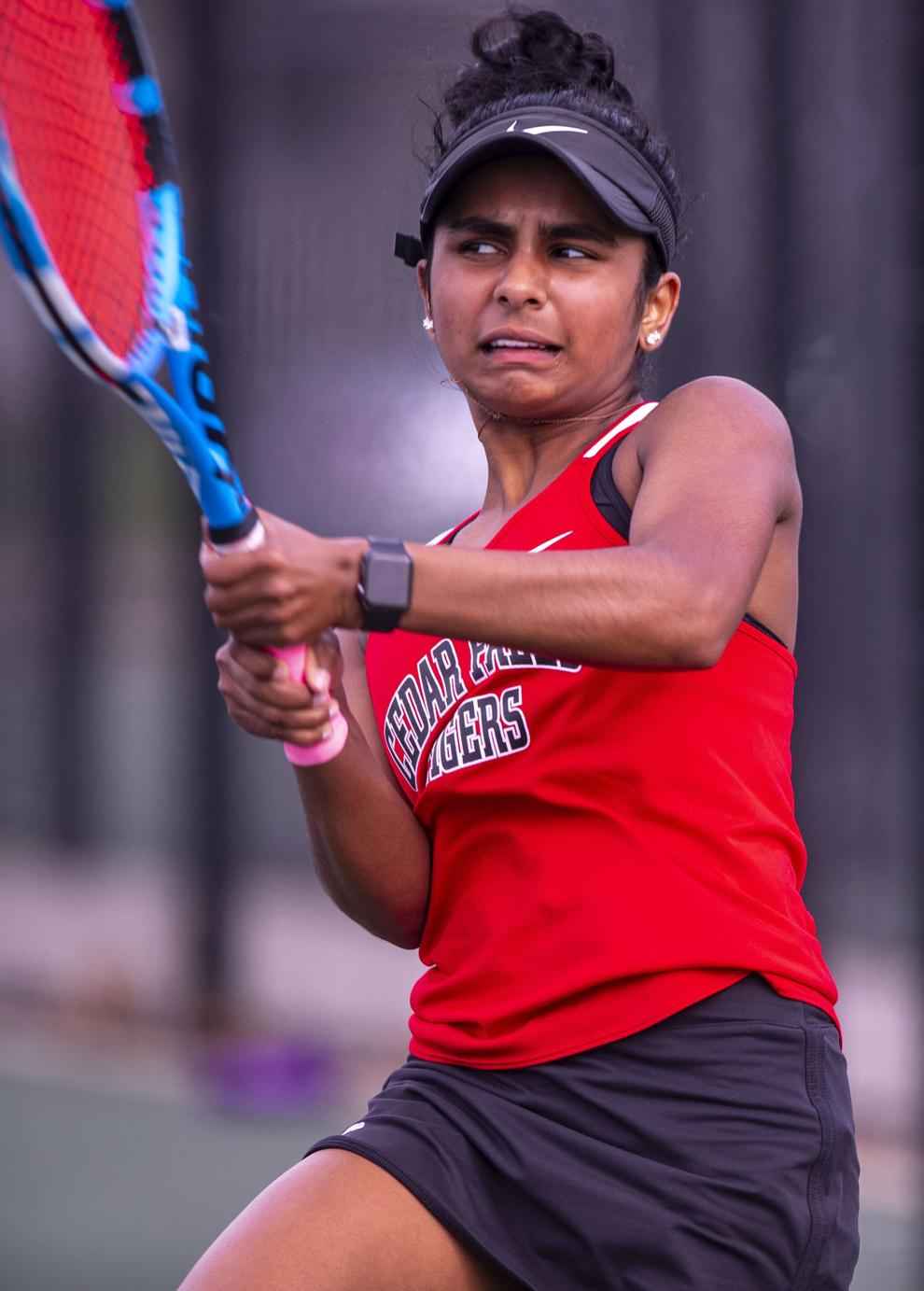 GTennis Cedar Falls vs. Iowa City West 3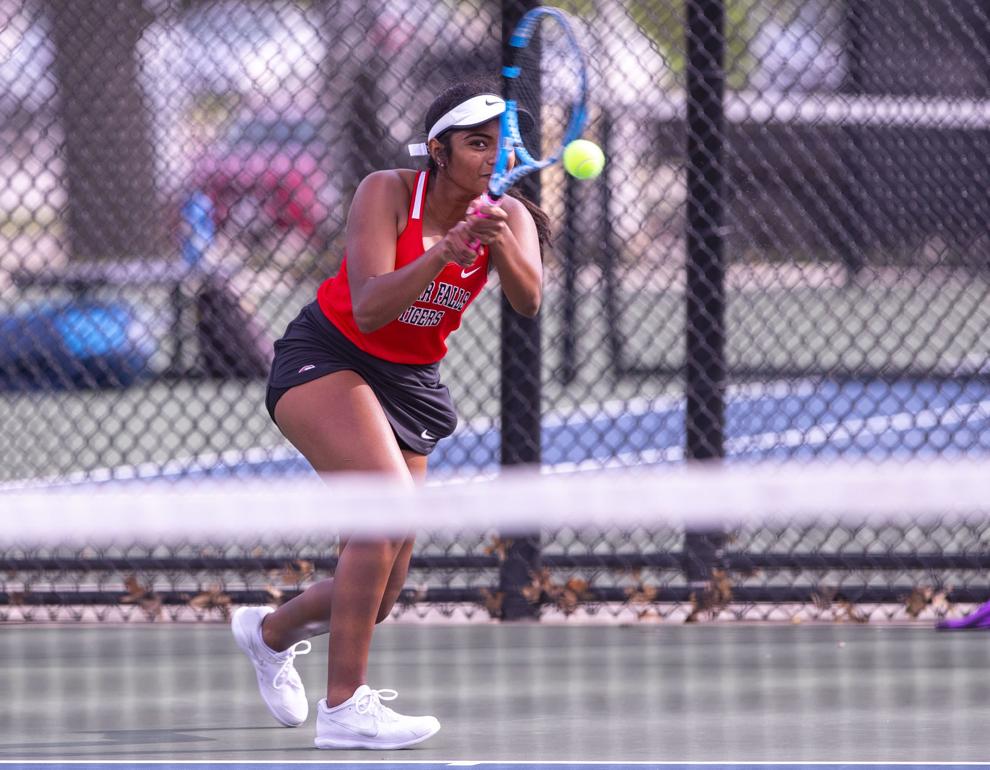 GTennis Cedar Falls vs. Iowa City West 4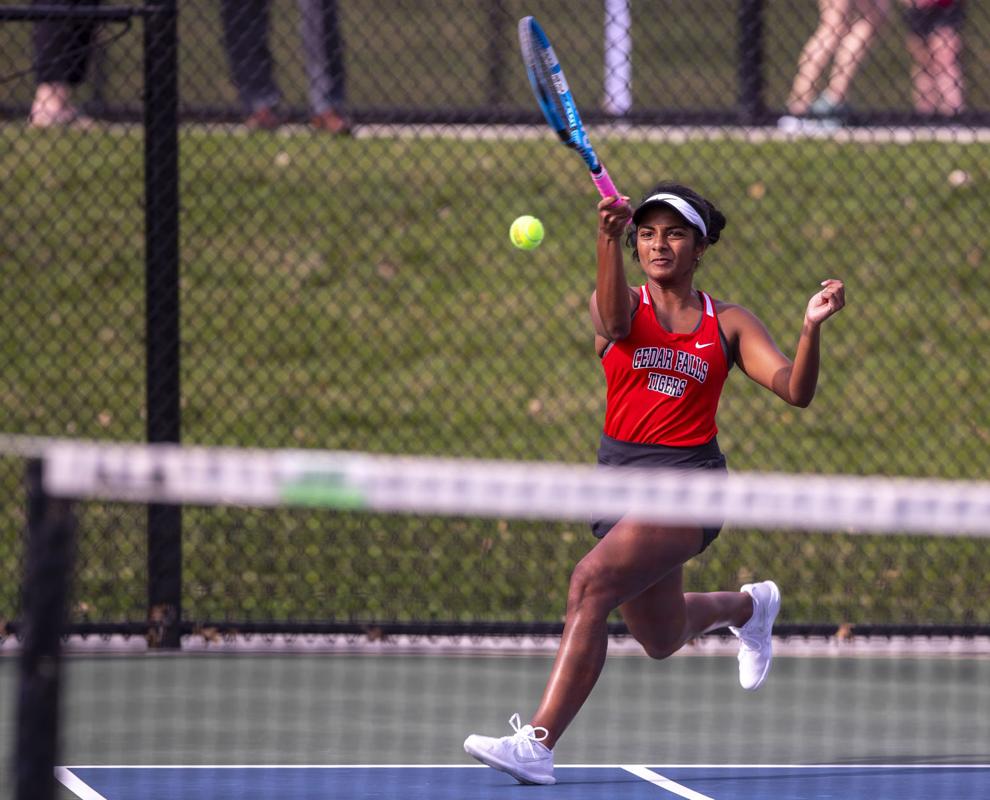 GTennis Cedar Falls vs. Iowa City West 5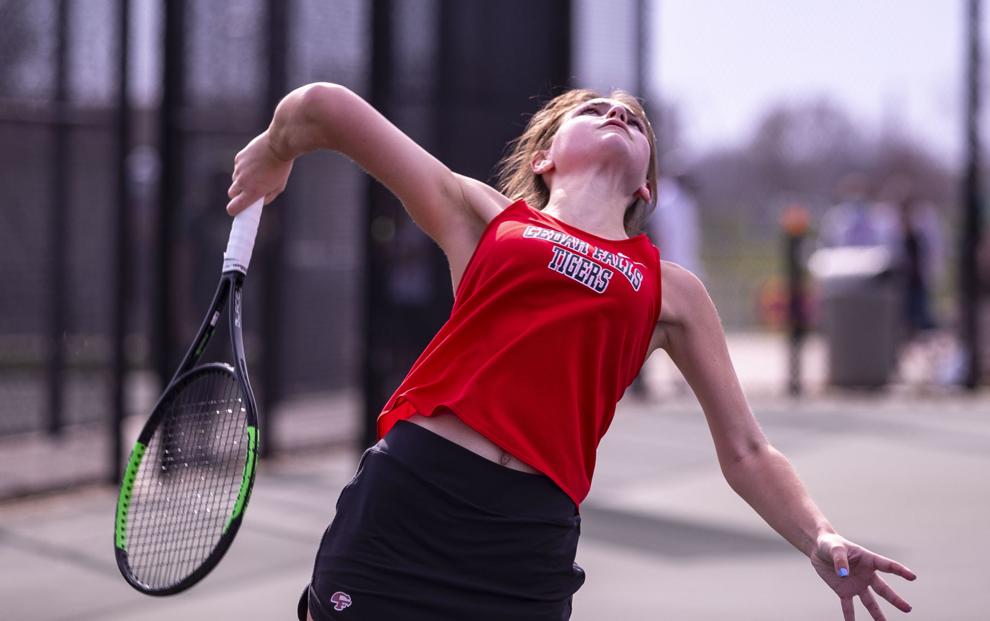 GTennis Cedar Falls vs. Iowa City West 6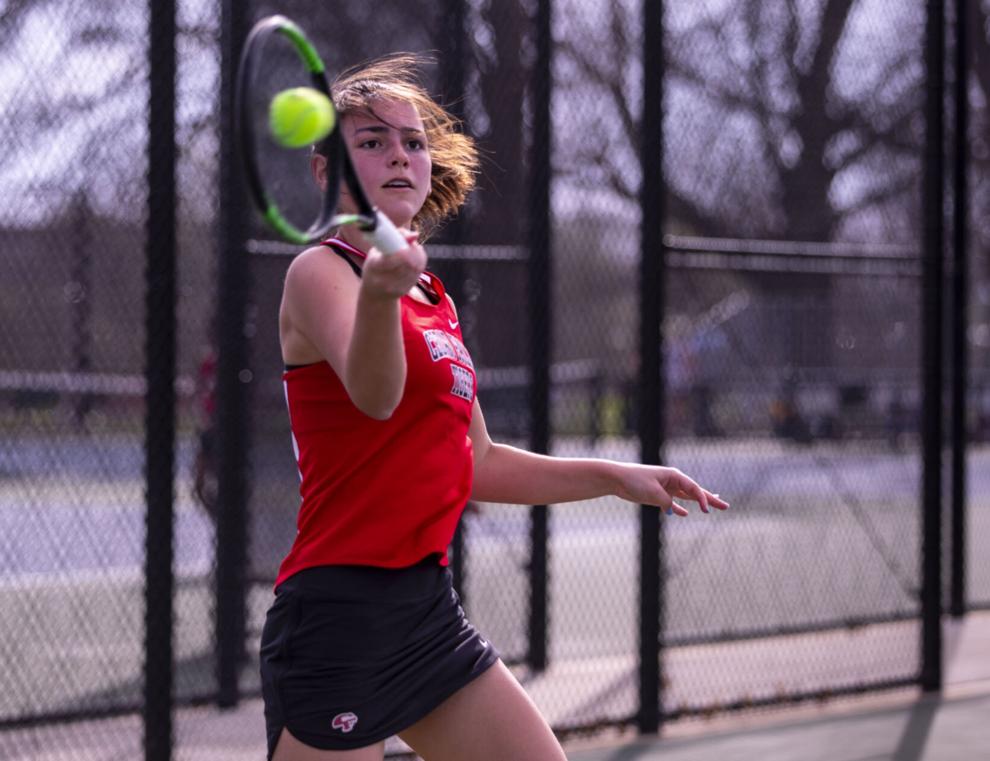 GTennis Cedar Falls vs. Iowa City West 7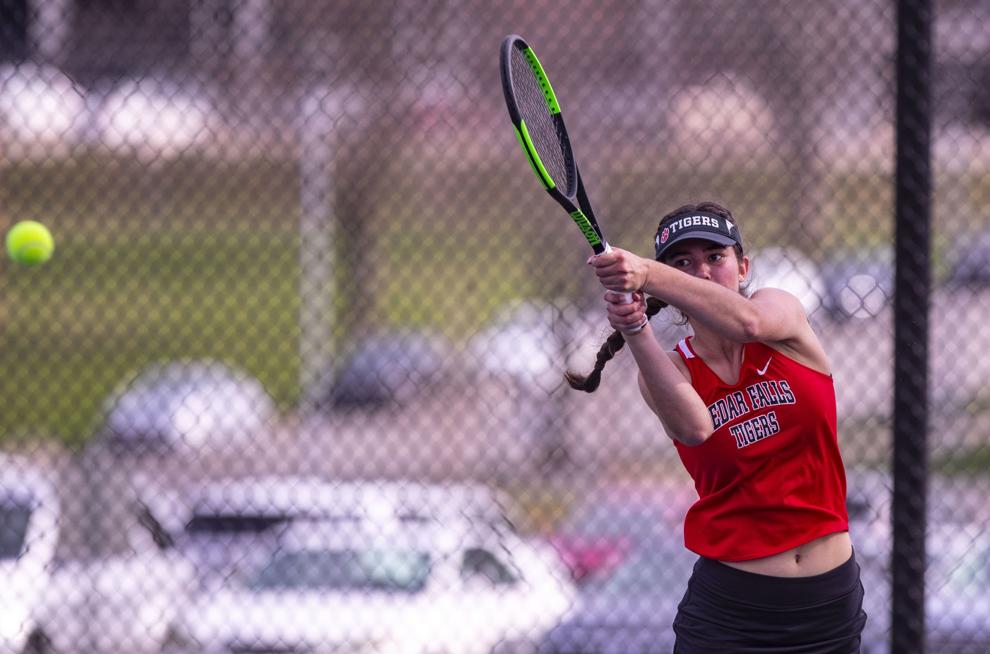 GTennis Cedar Falls vs. Iowa City West 8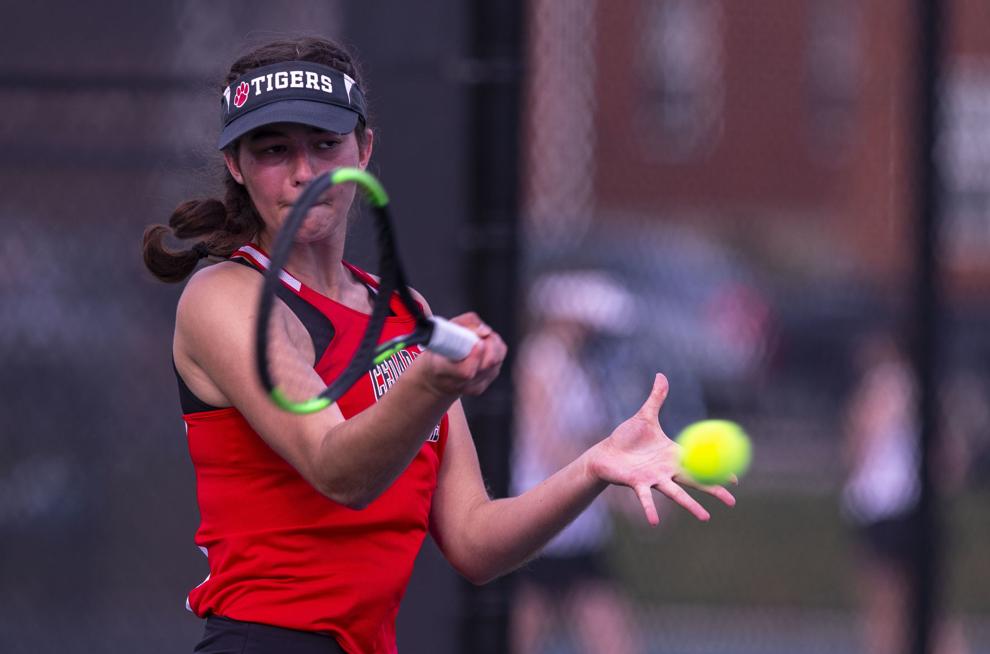 GTennis Cedar Falls vs. Iowa City West 9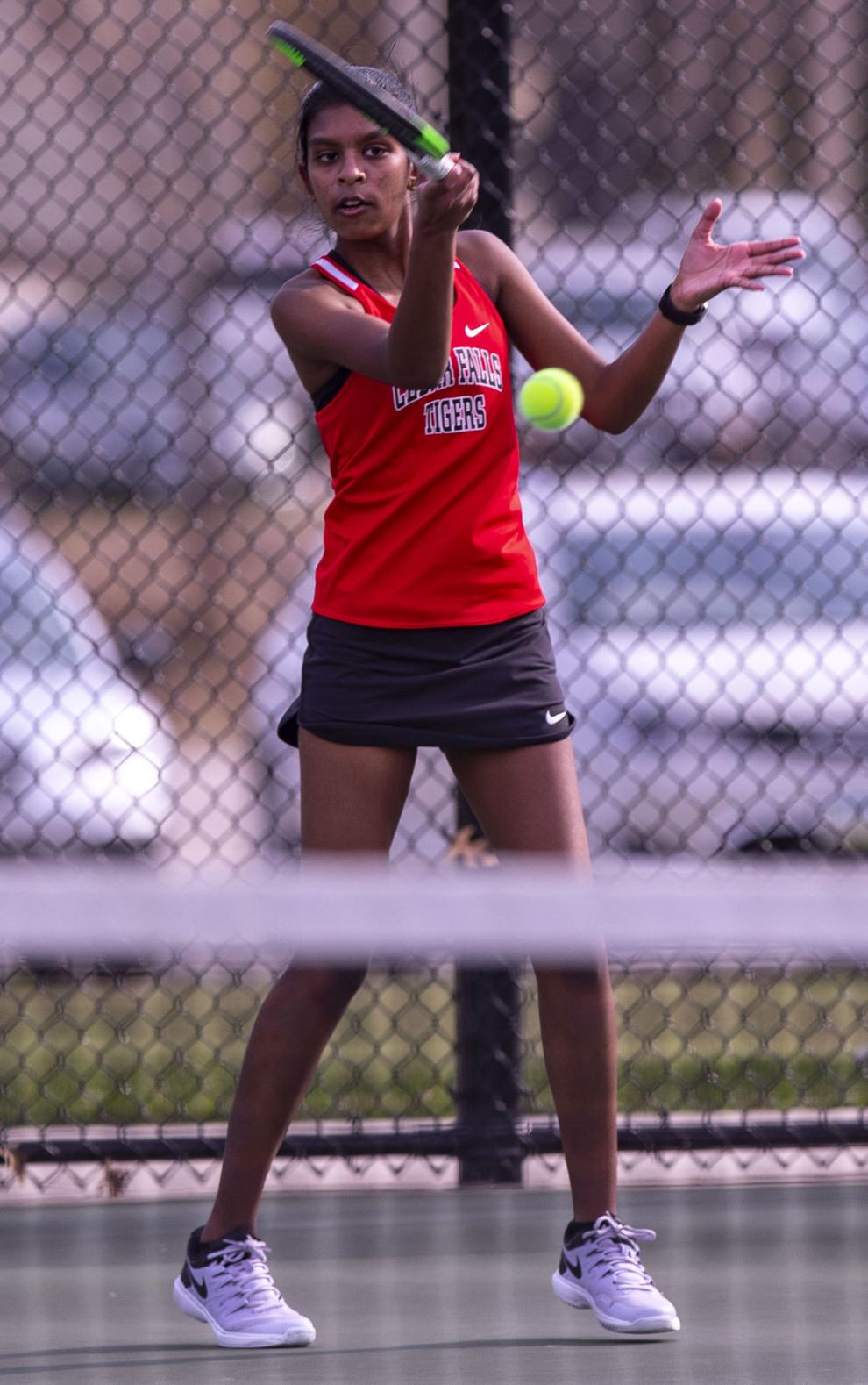 GTennis Cedar Falls vs. Iowa City West 10
GTennis Cedar Falls vs. Iowa City West 11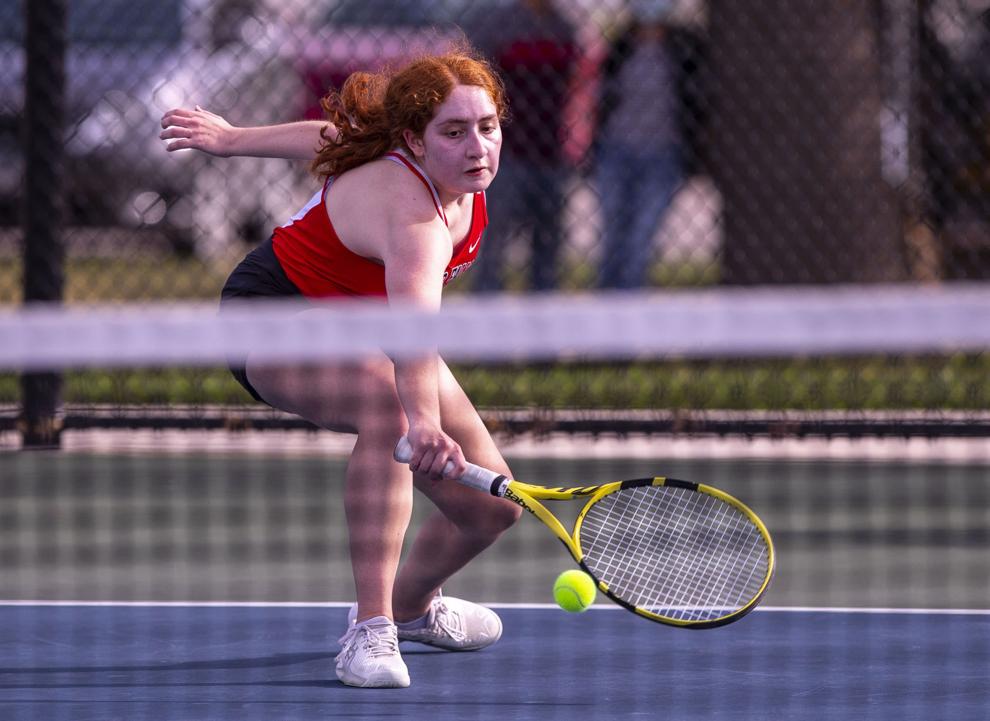 GTennis Cedar Falls vs. Iowa City West 12