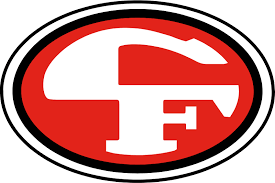 CEDAR RAPIDS — The name of the play is 'Doubles Left, Touchdown.'
Though it didn't directly result in one, it ultimately led to a touchdown with seven seconds left that gave Cedar Falls an incredible 24-21 victory over Cedar Rapids Prairie last night at John Wall Field.
Quarterback Hunter Jacobson's 6-yard TD pass on a fade pattern in the right corner of the end zone to Caiden Janssen provided the actual winning points for Class 5A ninth-ranked CF (2-1). It came after both teams had exhausted their final timeout to set up strategy.
"We had that same play called the first time there," Jacobson said. "I liked how it looked … It was one on one, and I'm taking number 17 (Janssen) over anybody in that situation."
Third-ranked Prairie (2-1) drove 92 yards, taking a 21-17 lead on quarterback Brandon Vlcko's 1-yard TD keeper with 51 seconds left and the ensuing extra point. A kickoff into the end zone gave Cedar Falls possession at its 20.
Then came 'Doubles Left, Touchdown.' Jacobson, son of Northern Iowa head men's basketball coach Ben Jacobson, threw a short hook pass over the middle to Aiden Sorenson, who immediately lateraled to Trey Campbell.
But this was a hook-and-lateral play on steroids. Campbell ran a short distance to his left, saw no opening and lateraled back again to Janssen. Janssen immediately threw back across the field to Jacobson, who had blockers in front of him.
Roughly 70 yards later, he was tackled at the Prairie 15.
"When I tell you we practice it twice a week in practice, I'm telling you the truth," Jacobson said. "At the end of practice Wednesdays and Thursdays, we run that play. We have practiced it so many times."
Vlcko's 12-yard TD pass to Makelle Taylor put Prairie on top early in the second quarter, 7-0. Jake Hulstein's 37-yard field goal put Cedar Falls on the scoreboard, then linebacker Tyler Raubs' 22-yard interception return for touchdown gave the Tigers a 10-7 lead.
More trickeration put CF up 17-7 with five minutes left in the half. Campbell took a handoff from Jacobson on what appeared to be a reverse, but suddenly pulled up and hit Sorenson for a 53-yard touchdown pass.
Prairie drove right before the half to make it a 17-14 game, with Vlcko scoring from a yard out.