CEDAR FALLS – Myah Brinker crushed a three-run homer.
Cyrah Rasmussen drilled a two-run single.
And Ronni Steffener followed by blasting a grand slam.
The trio of juniors supplied the spark for the Cedar Falls Tigers in their Class 5A regional softball quarterfinal.
The Tigers broke the game open in the third and fourth innings en route to a 10-0 victory over Waterloo West on Thursday night at Robinson-Dresser Sports Complex.
Rasmussen overcame some early control issues to pitch a no-hitter in a game shortened to five innings because of the 10-run rule.
"That was a very good all-around performance by our players," Cedar Falls coach Steve Chidester said. "Cyrah settled down and did an excellent job pitching. And then Myah and Ronni came through offensively – they've done that for us all year and they came through again."
Cedar Falls improved to 24-16 overall while Waterloo West finished its season with a 7-30 record. The Wahawks were 6-5 to start the year.
Cedar Falls led 1-0 before Lauren Sandvold walked and Maddy McFarland reached on a bunt single to open the bottom of the third. Rasmussen then advanced the runners with a sacrifice bunt.
Brinker was next and the state discus champion connected. She smashed a long drive to left field for her eighth homer of the season.
"I was pretty confident going up there," Brinker said. "I got a good pitch to hit and it felt really good going off the bat. Our entire lineup is swinging the bat well and we just need to keep it going. We're playing with a lot of confidence as a team."
Rasmussen drove in two runs with a sharp single to center field in the fourth before Brinker walked to load the bases.
Steffener then launched a 2-1 pitch that sailed high over the left-field fence for her first career grand slam. It was her fifth homer of the season.
"The first two at-bats, I didn't do too well and hit two ground balls," Steffener said. "The third at-bat, I came up with the bases loaded and I knew it was the perfect time to do something for my team. I was just trying to hit the ball as hard as I could and I was able to put a good swing on it."
Rasmussen walked two of the first three batters she faced Thursday, but she battled through the early adversity and found a good rhythm. She struck out nine batters and retired the final nine Wahawks she faced.
"Our defense did a great job – they really backed me up," Rasmussen said. "I just had to focus on throwing strikes and staying ahead of the hitters. Our offense gave me a lot of run support and that helps a lot."
Cedar Falls now advances to play at Cedar Rapids Kennedy in Saturday's regional semifinals. The Tigers were swept by the Cougars early in the season, but this is a different Cedar Falls team.
The Tigers started the season 1-11, but are now eight games over .500.
Chidester told his team following the game that they had five minutes to enjoy the win over West.
Shortly after the final out was recorded, Cedar Falls players were back on the field to take hitting practice.
"Kennedy has a really good pitcher who throws hard – she's one of the best pitchers in the state," Chidester said. "We need to get ready for that and we're going to speed the pitching machine up to prepare for that."
The Tigers are eager for another shot at their Mississippi Valley Conference opponent.
"We just need to keep playing like we have been," Rasmussen said.
"This team has such great chemistry," Steffener said. "We're really playing well together and having a lot of fun. We want to keep it going."
Photos: Cedar Falls softball vs. Waterloo West, July 8
SBall Cedar Falls vs. Waterloo West 1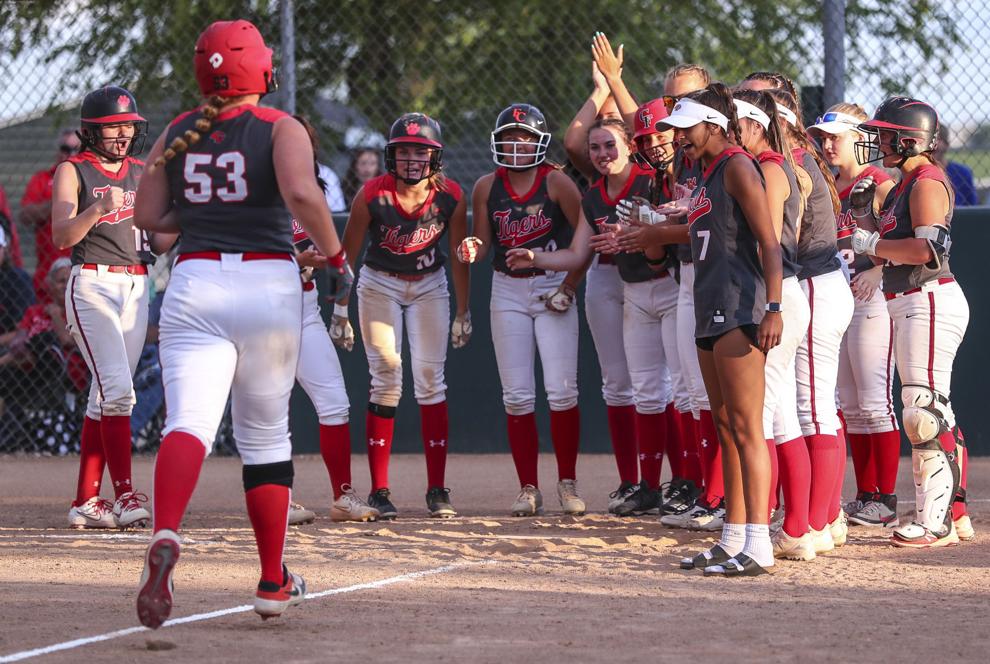 SBall Cedar Falls vs. Waterloo West 2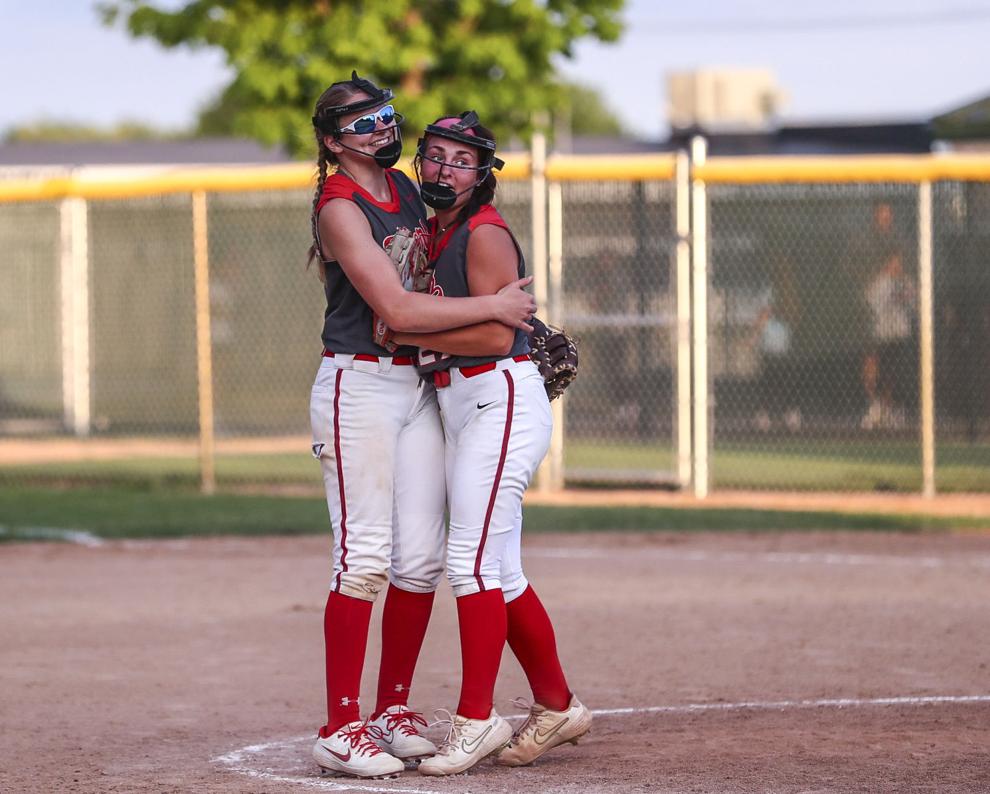 SBall Cedar Falls vs. Waterloo West 3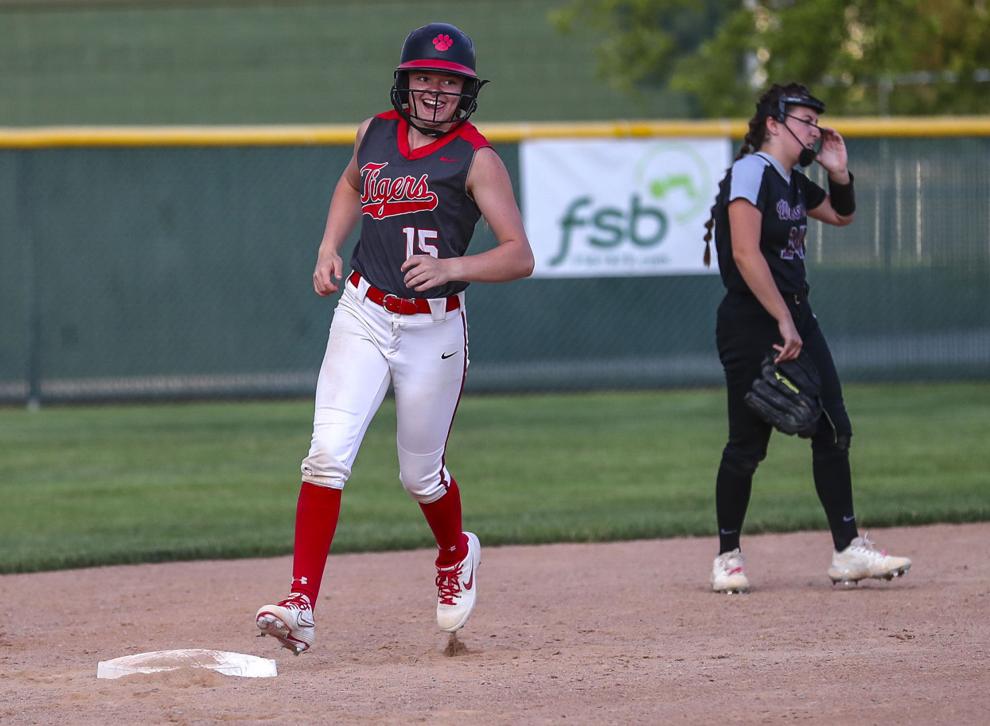 SBall Cedar Falls vs. Waterloo West 4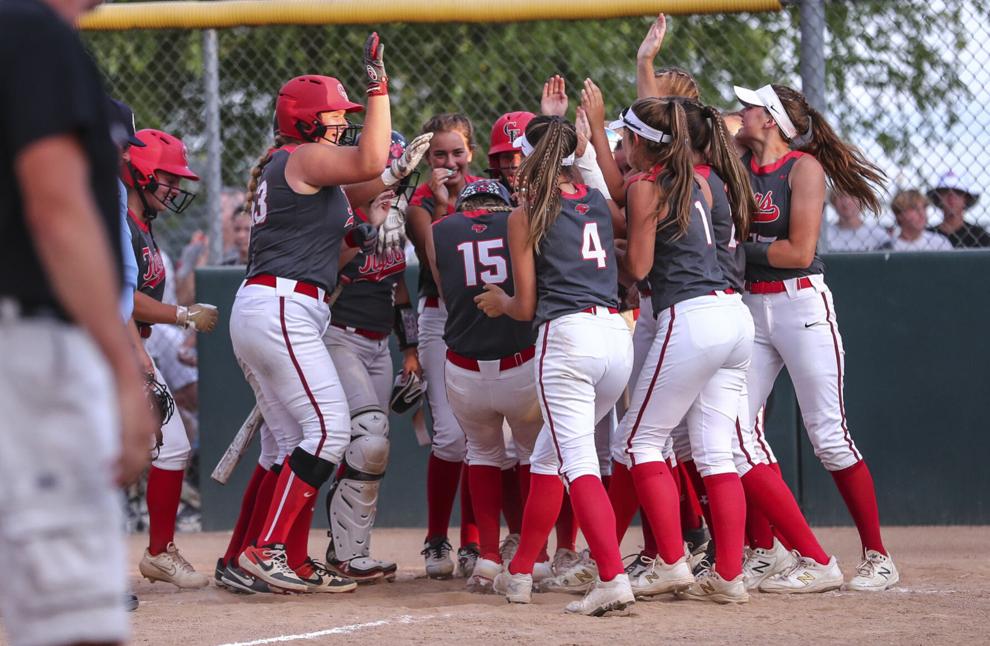 SBall Cedar Falls vs. Waterloo West 5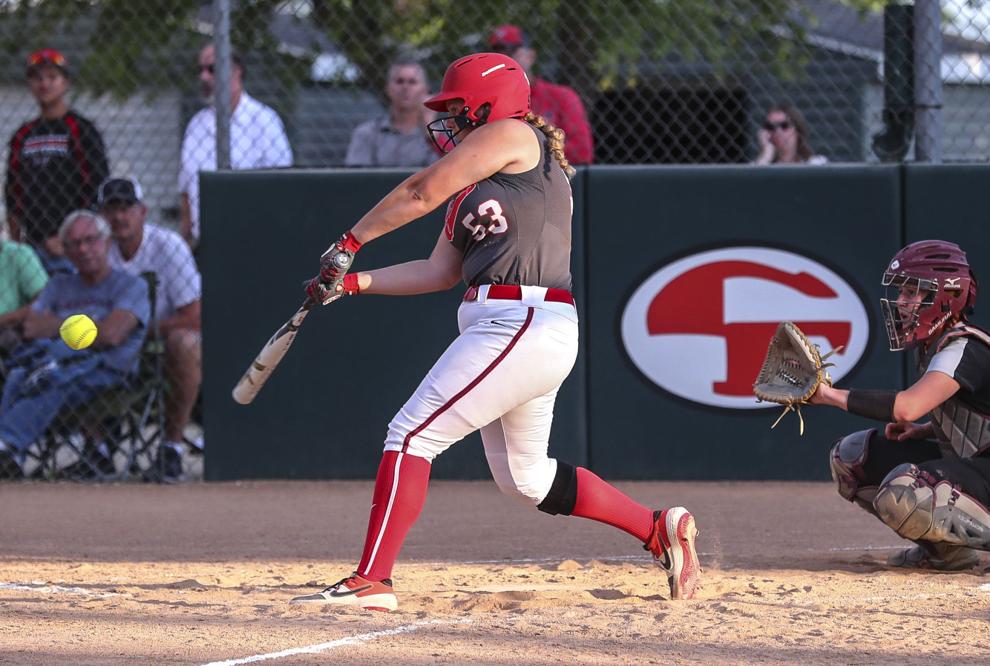 SBall Cedar Falls vs. Waterloo West 6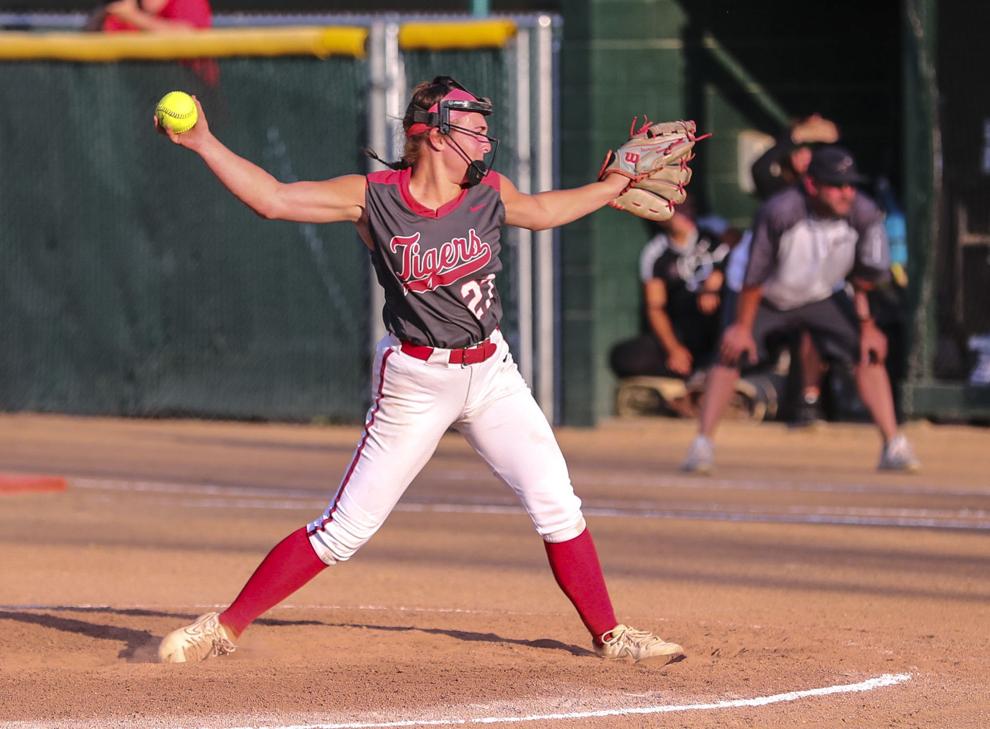 SBall Cedar Falls vs. Waterloo West 7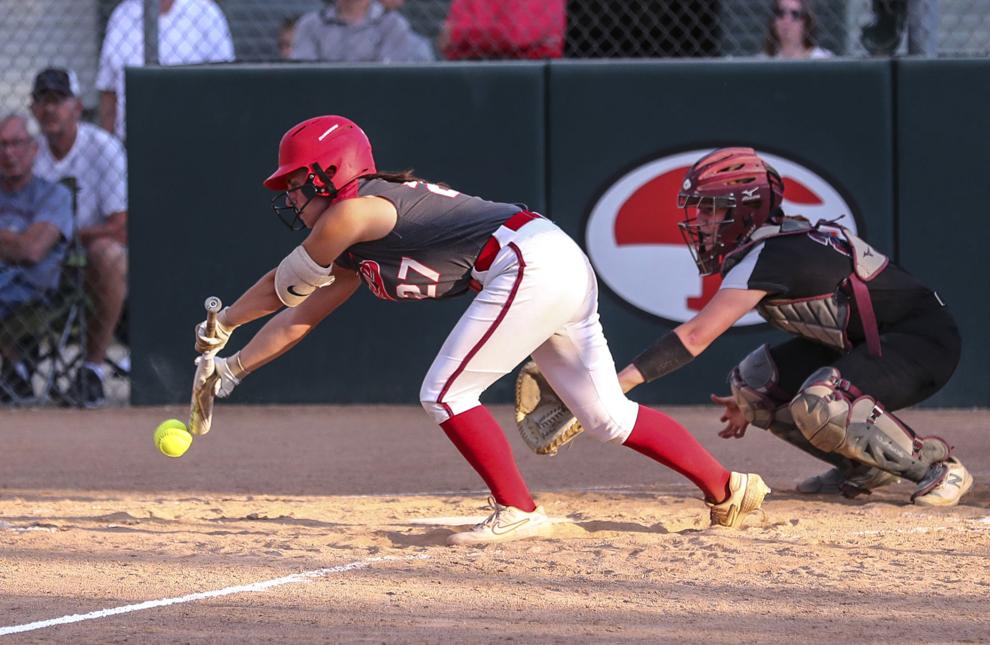 SBall Cedar Falls vs. Waterloo West 8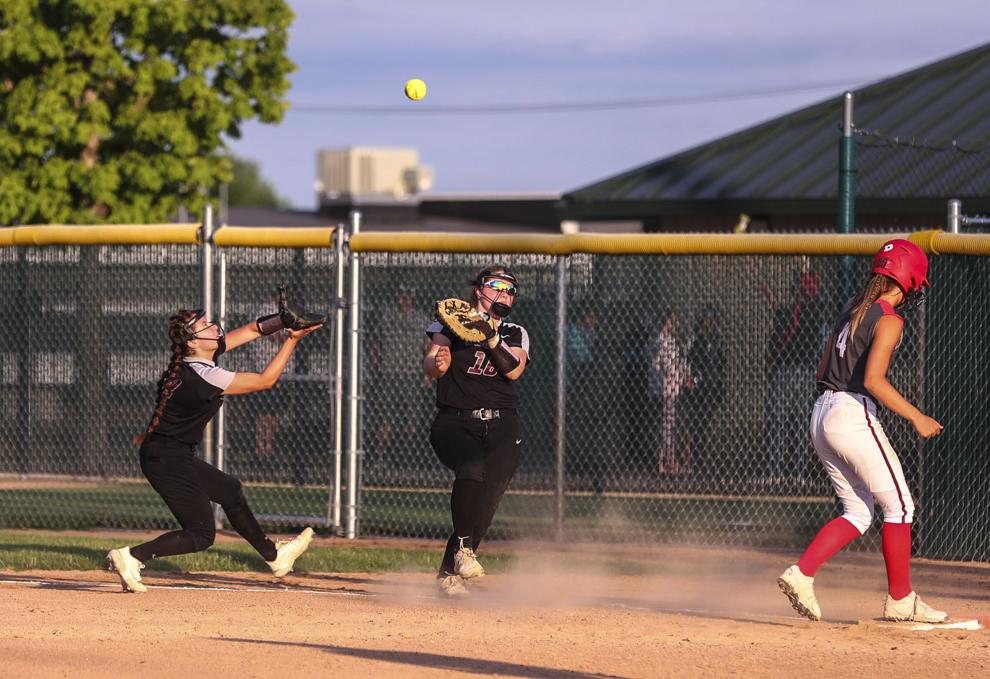 SBall Cedar Falls vs. Waterloo West 9
SBall Cedar Falls vs. Waterloo West 10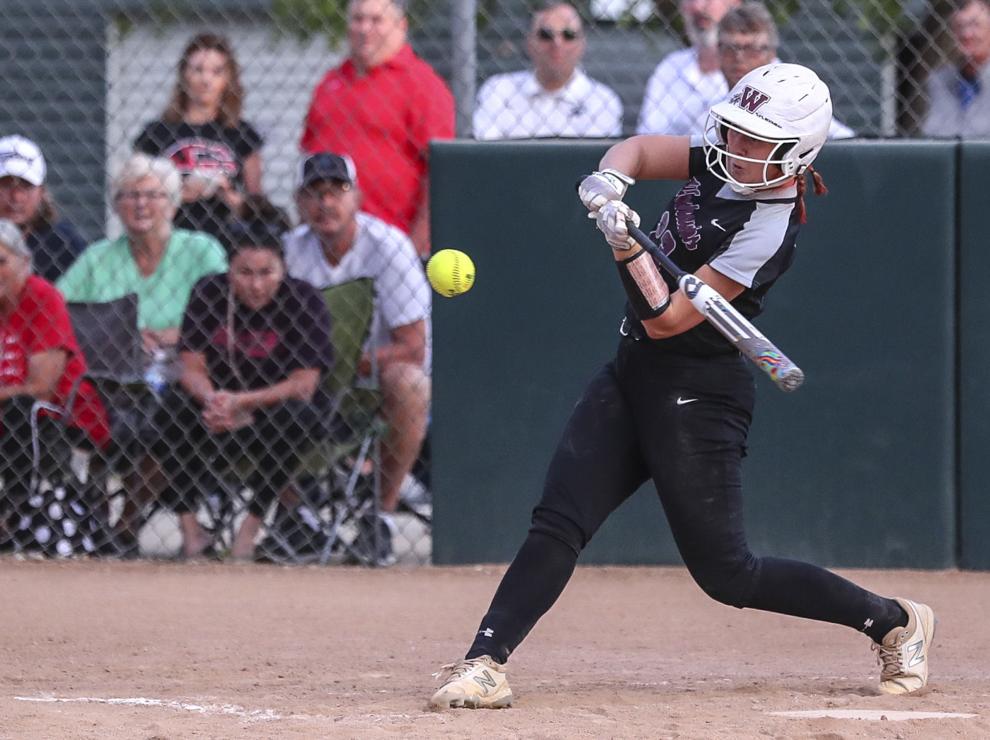 SBall Cedar Falls vs. Waterloo West 11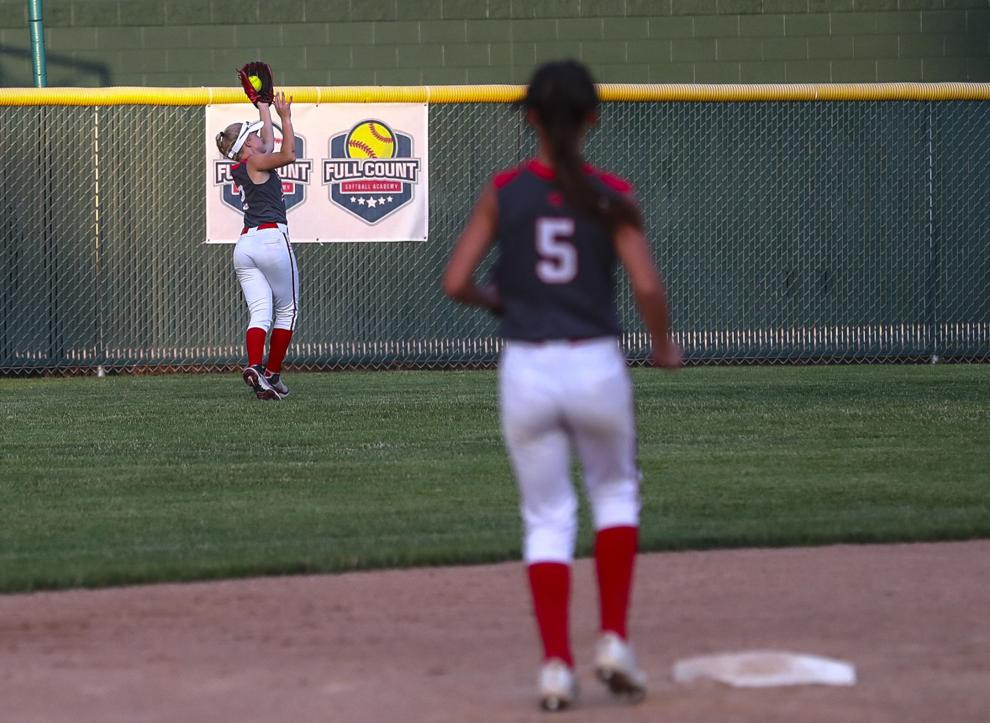 Waterloo West 000 00 – 0 0 1
Cedar Falls 103 6x – 10 8 0