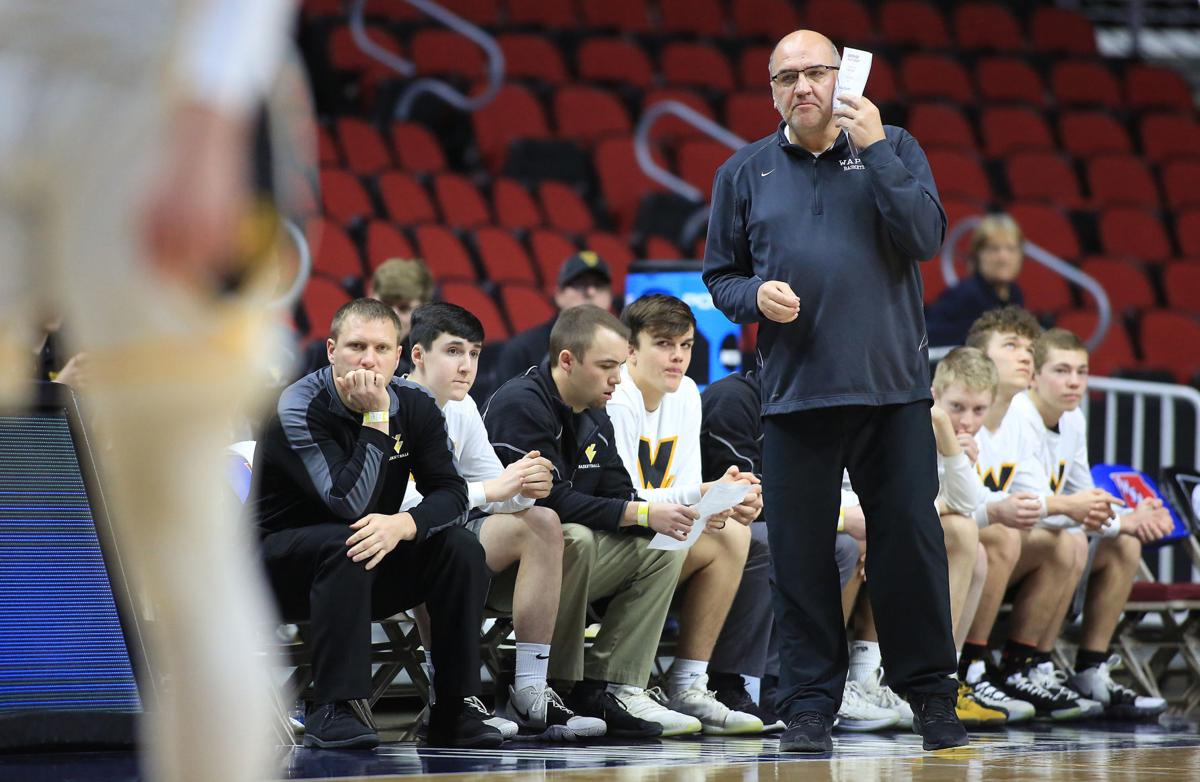 DES MOINES – Kobe Risse called it different. Kiks Rosengarten said once the game started, he barely noticed.
Unlike many other prep and collegiate winter athletes across the country on Friday, Risse and Rosengarten along with their Wapsie Valley teammates got to play.
With the United States trying to contain the pandemic COVID-19 virus, the NCAA and many high school athlete associations around the country choose to cancel their postseason tournaments. The Iowa High School Athletic Association chose to play on but with some safeguards.
Only 100 fans per competing team, immediate family such as parents, grandparents and siblings were allowed inside Wells Fargo Arena for Friday's four championship games and two consolation games.
For those members of the Wapsie Valley team they will be forever grateful as all postseason they continued to describe the community as one big family.
"We were in the Hall of Pride taking a tour and it popped up on social media," long-time Warriors head coach Marty McKowen said of the safeguards. "I had kids coming up to me and shaking. I said no-no, guys relax. We are here for a reason."
The Warriors were able to relax when they learned they'd still play their 1A state championship game against Algona Garrigan, a game they won, 65-53.
You have free articles remaining.
"Our family thing … we were able to get everybody's parents, grandparents and siblings in that we wanted plus our cheerleaders," McKowen said. "And even though they could not cheer today, we made sure they got to be a part of this because they have been a huge part of our program."
McKowen said the IHSAA did the right thing by the kids by allowing them to finish the tournament.
"They did what was right for the kids and letting them to get a chance to finish this thing out and I would've said the same thing if we had got beat."
And after playing in front of a packed lower bowl at Wells Fargo in the first round and semifinal rounds, McKowen said running out to 100 fans was different.
"Once the game started I didn't even notice it," McKowen said.
Then McKowen corrected himself, "I will be very honest with you, I did notice it because I could scream and they heard me," he laughed. "I told the kids no excuses. You can't say you didn't hear me because you are going to hear me today.
"But once we started coaching and playing the game I didn't even notice it wasn't a large crowd."
"They did a very good job of keeping it loud and they were energetic for us," he said.
Get in the game with our Prep Sports Newsletter
Sent weekly directly to your inbox!